16.11.2018
Florals Aren't Just
For Spring
"Florals? For Spring? Groundbreaking."
One of the most iconic lines from The Devil Wears Prada and the line I think of every March when beautiful florals hit the high street. But what about the colder months?
Just because the sun isn't shining doesn't mean you can't add a little sunshine into your wardrobe with your clothing instead - cue florals for Autumn, Winter and every season you'd like! 
This post was inspired by the gorgeous floral maxi dress from Me+Em that I styled for Fashion week initially, but have worn multiple times since, no matter what the weather and no matter where the city. With it's longer length and higher neck it lends itself perfectly to layering and it got me thinking, what makes florals a little more wearable for this time of year? 
Here are my tips for adding florals into your cold weather wardrobe and transitioning them from Spring to Autumn with ease.
CHOOSE DARK FLORALS
The simplest and chicest way to look at adding florals into your cold weather wardrobe is to look at adding some dark based florals in. Items with navy, dark grey or even black palettes allow the flowers to pop but without looking like you're on your way to a May wedding. This Me+Em maxi is the perfect example of beautiful, bright pops of colour in red and orange, but the deeper background allows you to feel more in keeping with the season and replaces the typical cream and white bases you see throughout Spring and Summer.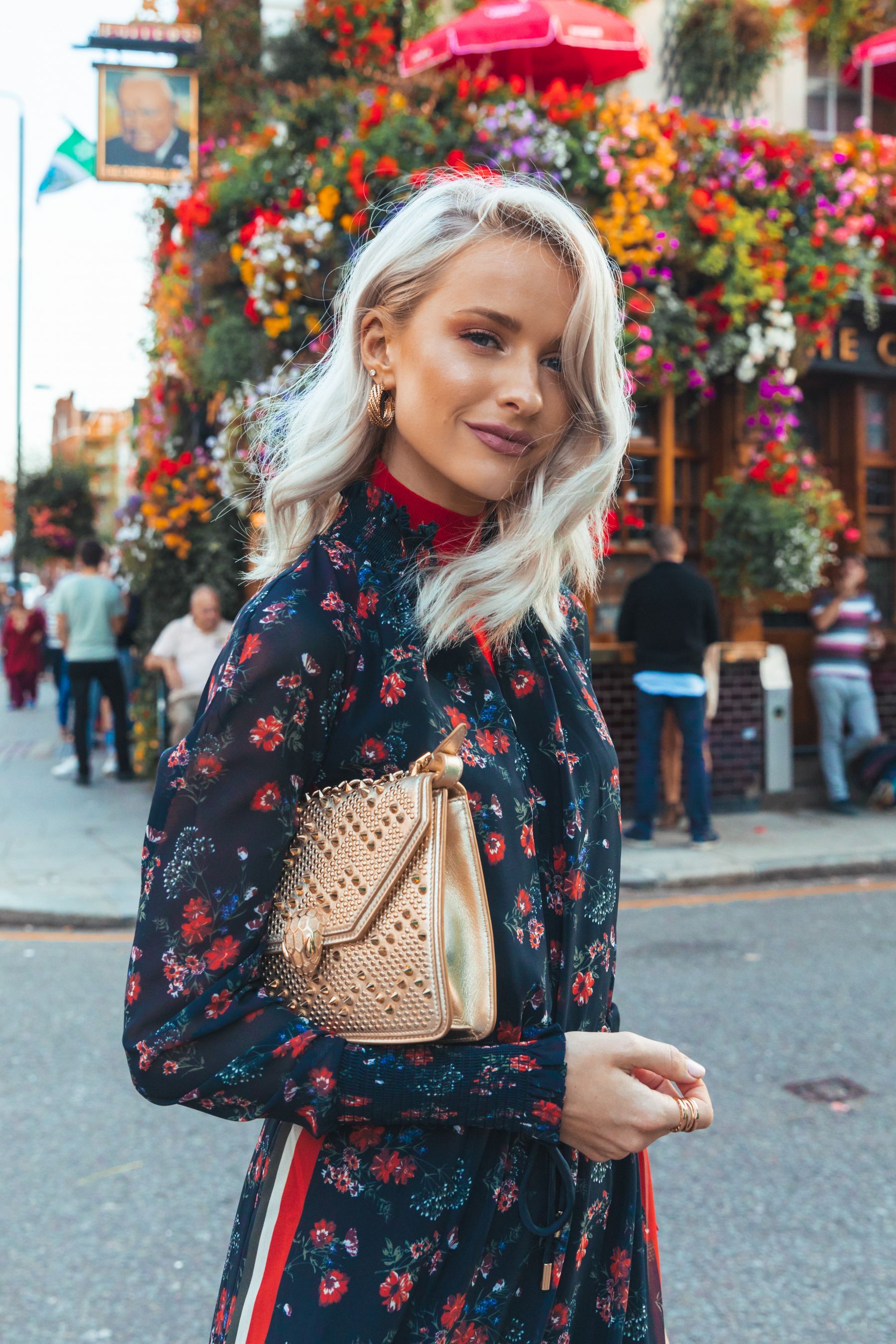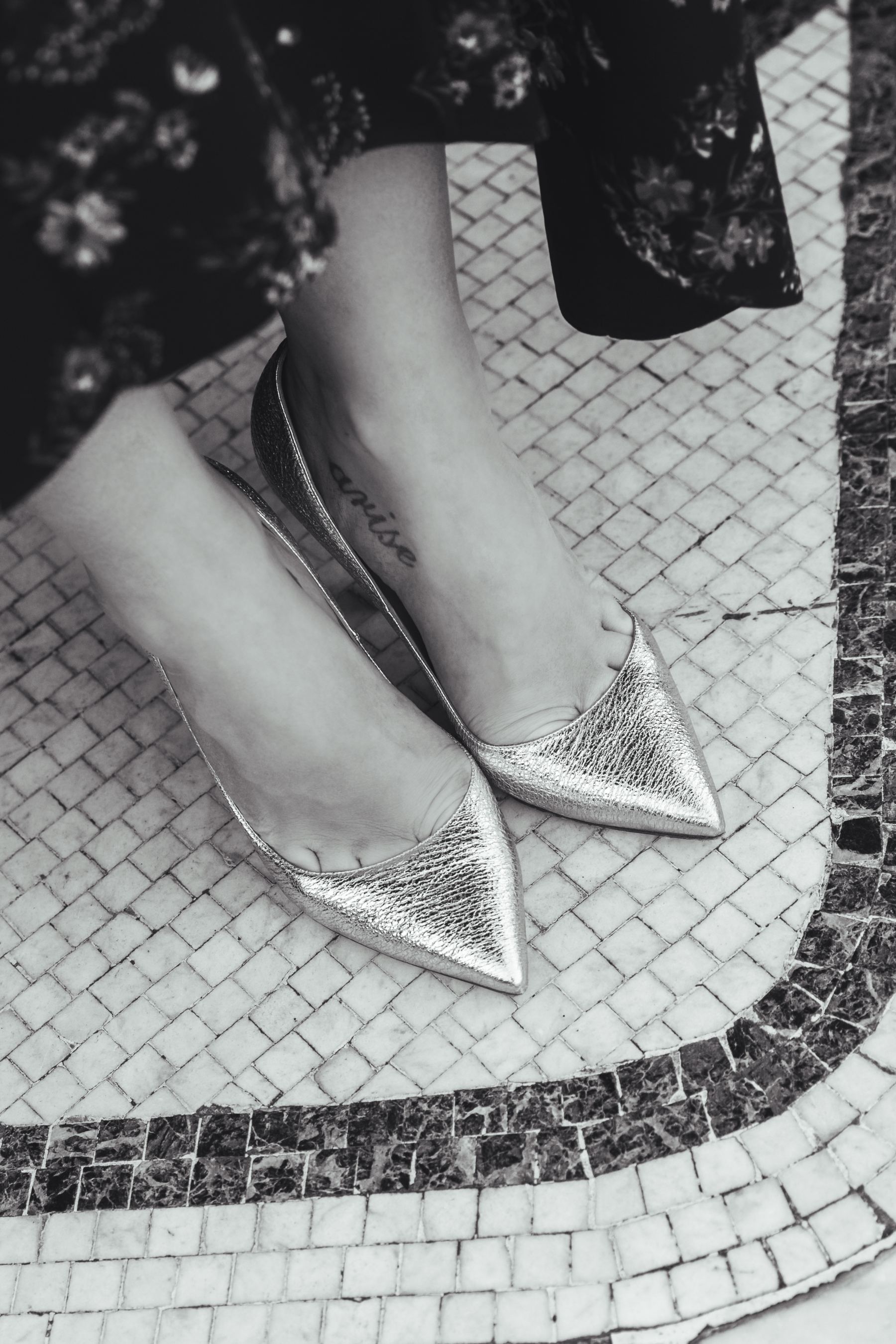 CHOOSE CERTAIN STYLES
For the Autumn Winter 2018 season there are so many styles to choose from, especially looking back at the catwalks from February's fashion weeks. The 70's influence saw florals across most brands collections with easy to wear colour palettes that despite being trend driven, are easily styled with the chicest of basics already in your closet. Think longer lengths in dresses, structured collars on shirts and full length sleeves perfect for layering and keeping you warm.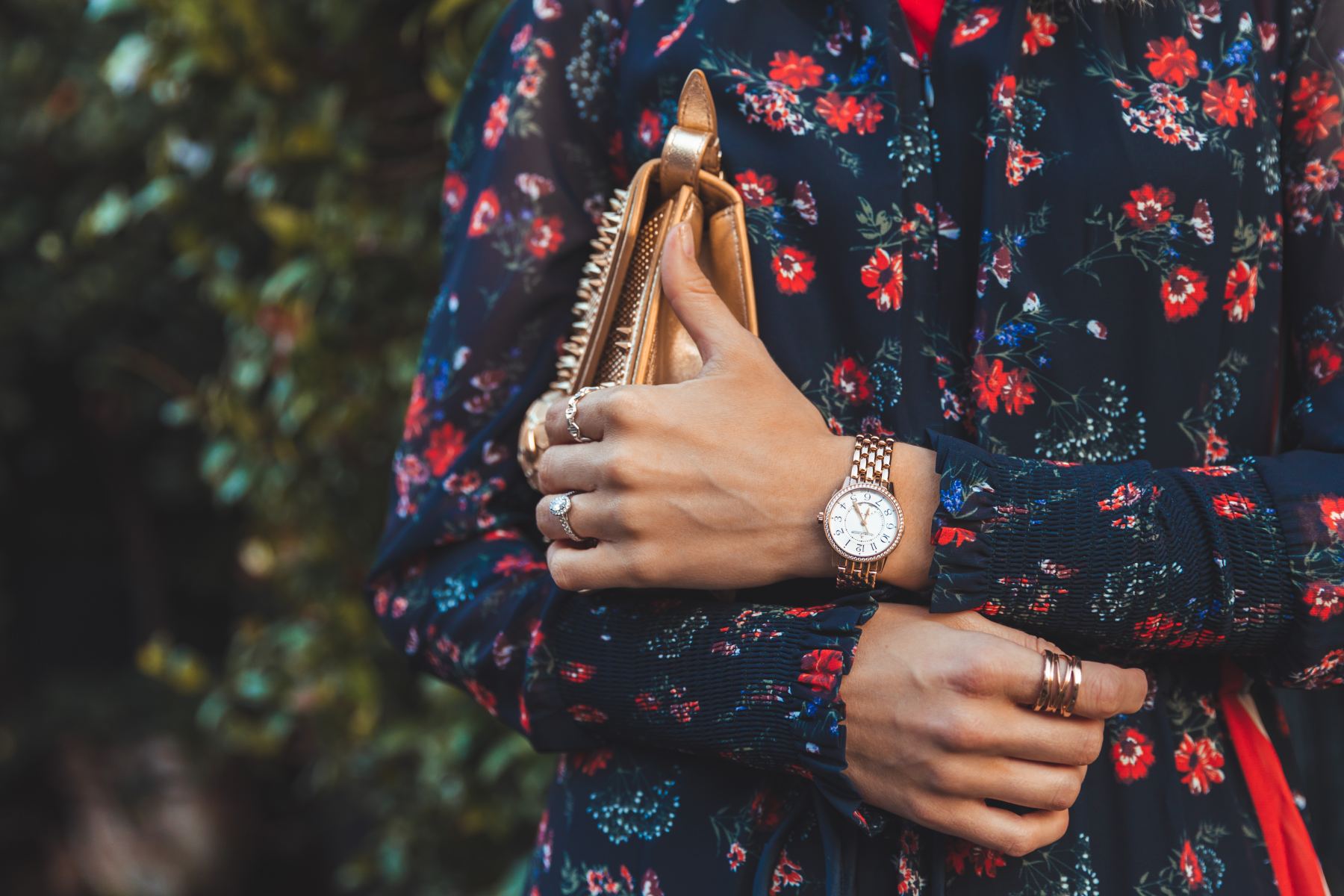 TEAM WITH BOOTS
If you know me well you know I live in any style of boot from September to March and very rarely deviate from the style, no matter what I'm wearing. Whether it's ankle, calf or over the knee, my collection can be teamed with most things. My favourite leather trousers, a floral maxi dress or even chunky knits matched with silky floral skirts - the perfect contrasted and layered outfit for Autumn. My current favourites are my western style Aldo boots in crisp, snowy, white.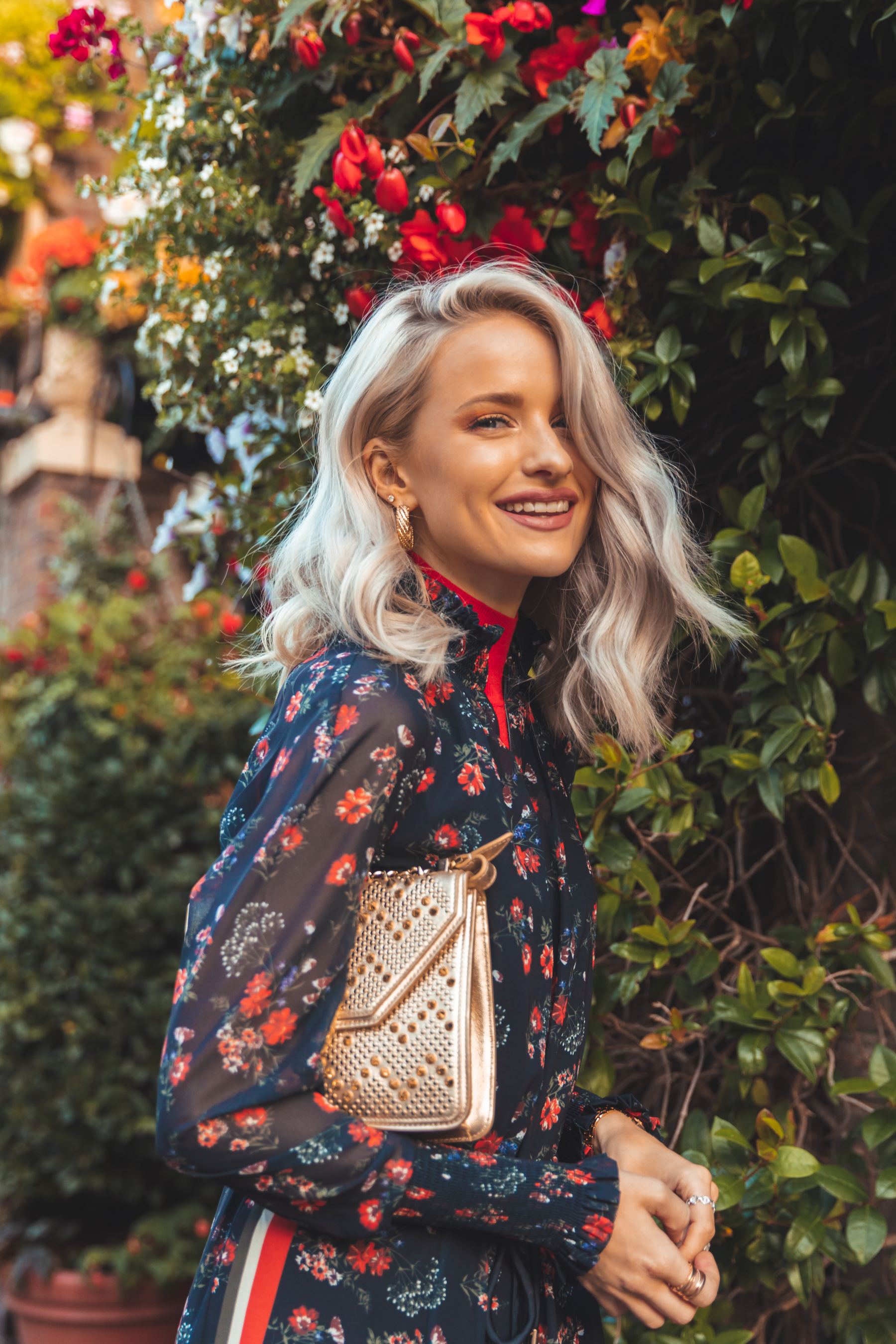 TONE THEM DOWN
If you're wearing florals and it's starting to feel like you're stepping a little too far out of your own style comfort zone, then the best piece of advice I can give is to team with them your favourite, wardrobe staples. We all have those pieces in our wardrobes that are our 'comfort blanket' items and you can use them wisely alongside slightly bolder dressing. Team that floral maxi with your everyday leather jacket or maybe style that bolder shirt with your favourite cut and wash of denim. A simple way to boost your confidence when wearing patterns. 
LAYER YOUR FLORALS
And lastly, my personal favourite way to wear floral this Autumn and Winter is definitely to layer them. Just like I did for London Fashion Week with this gorgeous, sleeveless knit underneath my floral maxi. Think contrasting textures like chunky, ribbed knits against feminine chiffons and sherpa style coats against silky, crepe florals. The perfect way to bring florals all the way through the seasons and even better invest in pieces you know you can wear all year round.
How are you wearing your florals?
Sign up here for a weekly catch up of everything Inthefrow