17.10.2018
THE NEW FASHION RULES
BOOK CLUB
I can't believe that we're under 3 weeks away from the launch of The New Fashion Rules - where have the past few weeks gone?! With the process from ideas, to writing, to announcing taking almost 2 years it feels utterly surreal to finally be sharing all the wonderful events I have planned around the launch with the big wide world.
So many of you have asked me to do a little book tour, and I decided that a book tour in its usual form, isn't quite for me. Whenever I meet you guys, I like to actually spend time with you. I don't want to only sign a book and wave goodbye as you leave with it - it doesn't feel personal enough for me. So we have come up with the Book Club. More intimate book events, in Manchester and London, where a select number of you who buy tickets first, can come along and enjoy an evening, rather than a book signing. So have a look below for the details of how you can grab a ticket for each city and location and make sure you bookmark this page to see when more events are added!
And I also have a competition running right now.  You can win a competition to spend a personal shopping date with me, getting our nails done at my favourite DryBy nail bar, brunching together and you will go home with your own outfit from Me+Em. Details for all of this just down below!
I can't wait to meet so many of you and finally share my debut book with you all!
TO CHANGE YOUR GAME READ THIS BOOK
Rebecca Minkoff, Fashion Designer
THE EVENTS
I am so excited for all of these events and to chat about my new book with you all. I've tried to organise a couple of different types of get togethers and my main objective was to keep them on the more intimate side as I didn't want there to be queues and I also want to make sure there's time for us to chat together! I really wish I could've added in a lot more cities too but unfortunately I'm a little restricted in what I can do, so I've tried to make the ones we have confirmed extra special for everyone involved! Here's a list of every The New Fashion Rules events we have set in stone so far and make sure to bookmark this post as it will be the place to check for the most up to date information as more events are confirmed!
Can't wait to see you all!
BOOK CLUB @ SELFRIDGES LONDON
My Book Club @ Selfridges department store in London also has limited tickets - in fact the same number as in Manchester, to ensure it's an intimate event to celebrate! And just like in Manchester, there will be  opportunity for us to chat about the book, drink some bubbles, take photos together and for me to sign your copy of The New Fashion Rules if you like. Ticket prices are redeemable against the price of my book!
Date: 31st October
Location: Selfridges, London
Time: 3 Slots Available
Tickets: Click Here! 
BOOK CLUB @ CENTRAL LIBRARY, MANCHESTER
My Book Club at the Central Library in Manchester will have limited tickets available to ensure it remains super intimate and cosy. There will be ample opportunity for us to chat about the book, indulge in some bubbles, take pictures together and for me to sign your copy of The New Fashion Rules. Please be aware the Manchester date is for 18+ because alcohol will be on the premises. 
Date: 30th October
Location: Central Library, Manchester 
Time: 6-8pm
Tickets: Click Here! 
BOOK CLUB @ TBC, LONDON
Another book club, this time for Christmas at one of my favourite pamper places in London. At this event, there will be a chance to indulge in a limited edition pamper before we have chats, Q&A's and again drink lots of bubbles. I'm sensing a theme here!
Date: 12th December
Location: TBC, London
Time: 6-8pm
Tickets: TBC
ENGAGING & INFORMATIVE - A MUST READ
Deborah Joseph, Editor in Chief, GLAMOUR
WIN a PERSONAL SHOPPING DATE
If you didn't already know there's a chance for one lucky winner to win a day out in London with me if you're going to or have already pre-ordered The New Fashion Rules! We'll head out for brunch together with Alex at one of my favourite cafés, then we'll both head to DryBy to get our nails done and finally I'll help you pick out a new outfit at one of my favourite stores - Me+Em.
You can find out all details right here: but all you have to do is preorder my new book The New Fashion Rules, and email your receipt to thenewfashionrulescomp@harpercollins.co.uk with the answer to the question: In which city did Victoria get engaged? And that's all. The Winner will be selected randomly on October 31st.
The competition is for UK residents only and you can find full T&Cs here.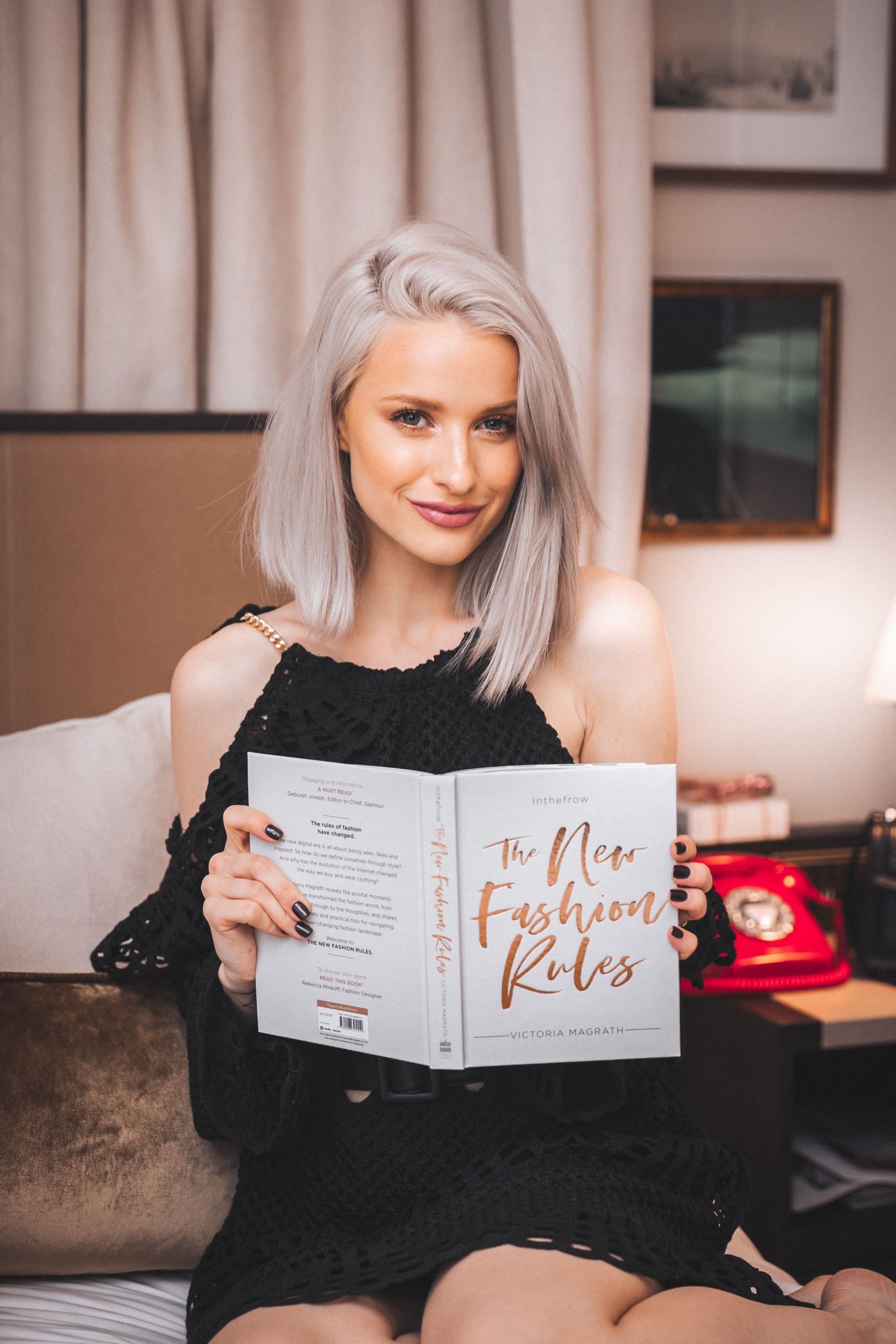 Sign up here for a weekly catch up of everything Inthefrow