29.10.2018
The Slogan T-Shirts
You Need in Your Life
The slogan tee; we haven't been able to escape it for a few years now. I remember maybe four years ago, the thought of a slogan tee felt so brash and OTT. Something that would make me feel like a human billboard, at a cost of hundreds to myself. So I steered away for years, opting only for the smallest of brand logos on pockets or the back of my Levi's. That's until the slogan tee became a thing, and everyone was branding themselves left right and centre.
And I can confess, I got sucked in too. Now, I've built up my own collection of tees labelled with Saint Laurent, Versace and Dior, and I thought it would be a perfect time to choose my favourite that are out there for the season. The statement slogan tee isn't going anywhere for a while, and honestly they're just so easy to throw on for your everyday. But the luxurious fabrics, cut or label you're wearing will have you feeling a little more pulled together. Plus if you love a particular designer and don't want to invest in one of their bags, a t-shirt is one of the mort affordable ways to buy into the brand you love.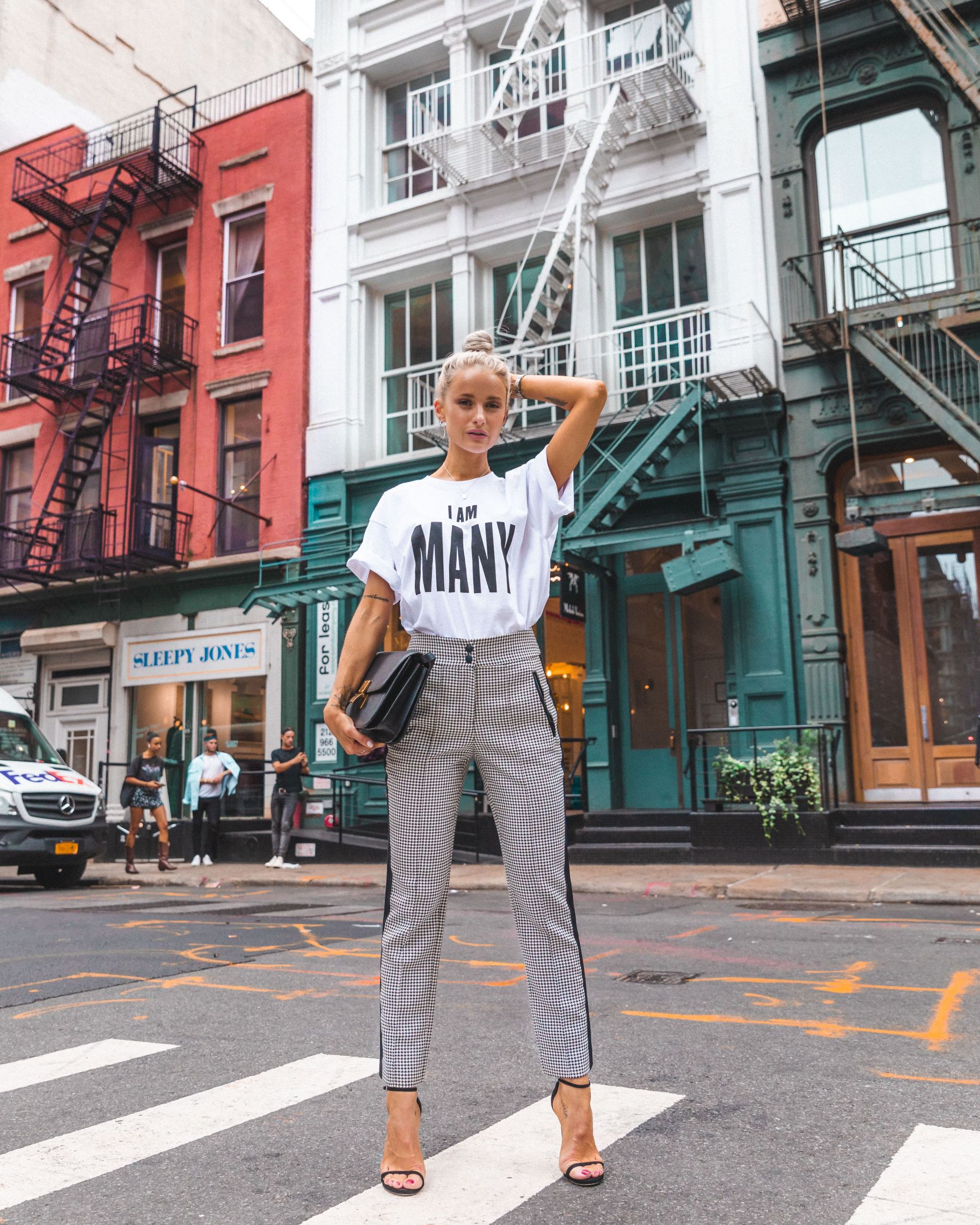 What are your favourite slogan tees for the season?
And which brands do you think rock the slogans the very best?
Sign up here for a weekly catch up of everything Inthefrow