03.08.2018
Which Replica Fragrance is The One
For You?
I've had a thing for the Maison Margiela Replica scents for a few years now - if you've been following this blog for years you might remember a post I wrote back then. The premise of the fragrances are to evoke thoughts of places, occasions and memories and after falling in love with their styles years ago, they've always had a place on my beauty shelf. Beach Walk, especially, has remained a clear favourite. 
If you haven't heard of the Replica fragrances before, hopefully this post will encourage you to experience not only the collection itself, but just how unique the idea behind them truly is. It's often hard to describe a fragrance in writing, but Maison Margiela have nailed each and every scent in the collection - obviously setting out to replicate a fragrance that many can relate to. Whether its a walk along the beach on your holidays, smothered in coconut suncream - or waking up on a Sunday morning in fresh sheets and smelling that wonderful, clean scent.
In a nutshell, with special scents evoking some of our most treasured memories, Replica have taken this idea and really encapsulated them in an iconic collection. Here are my 6 favourites from the range including their newest addition, Sailing Day. 
#smellslikememories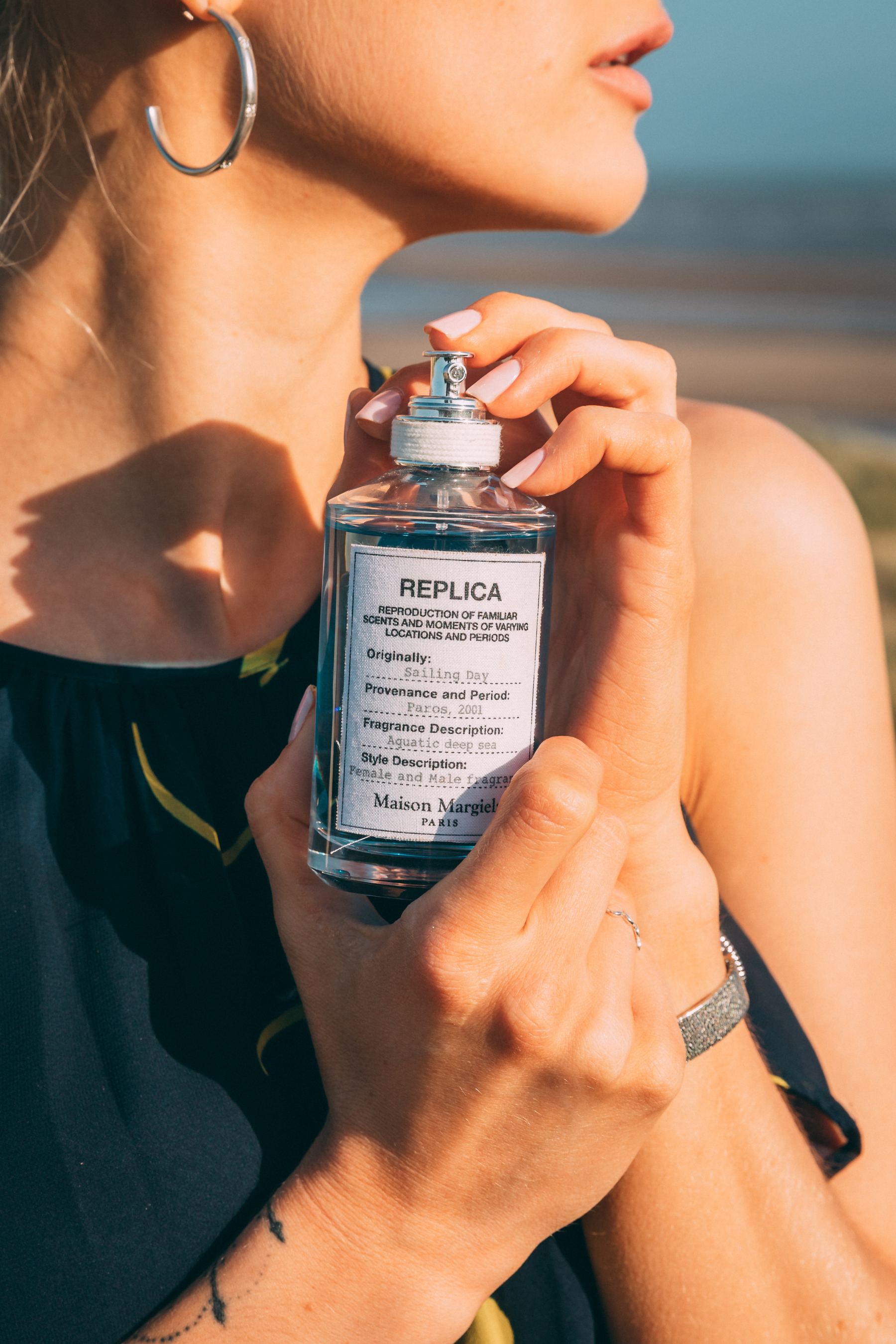 SAILING DAY
The newest fragrance from Replica is unbelievably unique and a completely different addition to the already wonderful collection in my opinion. Think of sunshine bouncing off the surface of the ocean, of sailing through crisp blue waves and feeling the spray on your face as you travel by boat to a destination that will be engrained in your memories. With notes of aquatic accord, coriander and red seaweed essence, the scent is lighter then some in the collection, most definitely fresh and with a hint of saltiness and spiciness you recall from Summer sailing days. I would recommend this option for both men and women, as I would with all the scents, but it is definitely a softer scent in the collection without punchy undertones.
BEACH WALK
My favourite still of the whole range is beautiful Beach Walk and actually the inspiration behind this set of images. When I spray this scent on my skin, I'm immediately transported to 2015 and my first full year of travelling through my work on the blog. Think of sandy toes, of Summer strolls along the beach with an undercurrent of sweet, coconut beauty products in the air and the salty breeze whipping through grass and back out to sea. With notes of bergamot, pink pepper, lemon and even a middle note of coconut, you can see why I love it so much. A lighter more feminine fragrance than some in the collection but with enough spice that I'd class the scent as a little warmer and deeper than others. A must have for my collection.
JAZZ CLUB
One of two scents in the Replica collection that Alex loves to wear on a daily basis and that I also love to find him wearing! Jazz Club is a masculine scent but one that I would happily wear with some killer heels and a tailored suit for a special date night. Think walking into an underground bar with wood panelling, of sweet tobacco lingering in the air and of rum based cocktails being mixed with lemon rubbed on the rim of the glass. Jazz Club has top notes of pink pepper, lemon and neroli oil, with added tobacco leaf and vanilla bean creating a scent that is sweet, woody and impossibly sexy. A fragrance with a real deep, dark undercurrent.
AT THE BARBERS
The second of Alex's favourite scent and one that I adore to smell when he's getting ready for a night out. A fragrance I now associate with a freshly shaved, groomed from head to toe Alex. Think a far fresher masculine scent, of clean floral notes below the heavier black pepper and basil and as Maison Margiela so cleverly describes, the freshly laundered towel used after your time At the Barbers has ended. With added notes of lavender and white musk this is another scent I wouldn't shy away from wearing, even if the memory isn't quite personal to me, the notes are some of my favourites in any fragrance. I've also given bottles of this to friends and family, and they've all been out and bought it again, after running out. It's that much of a favourite.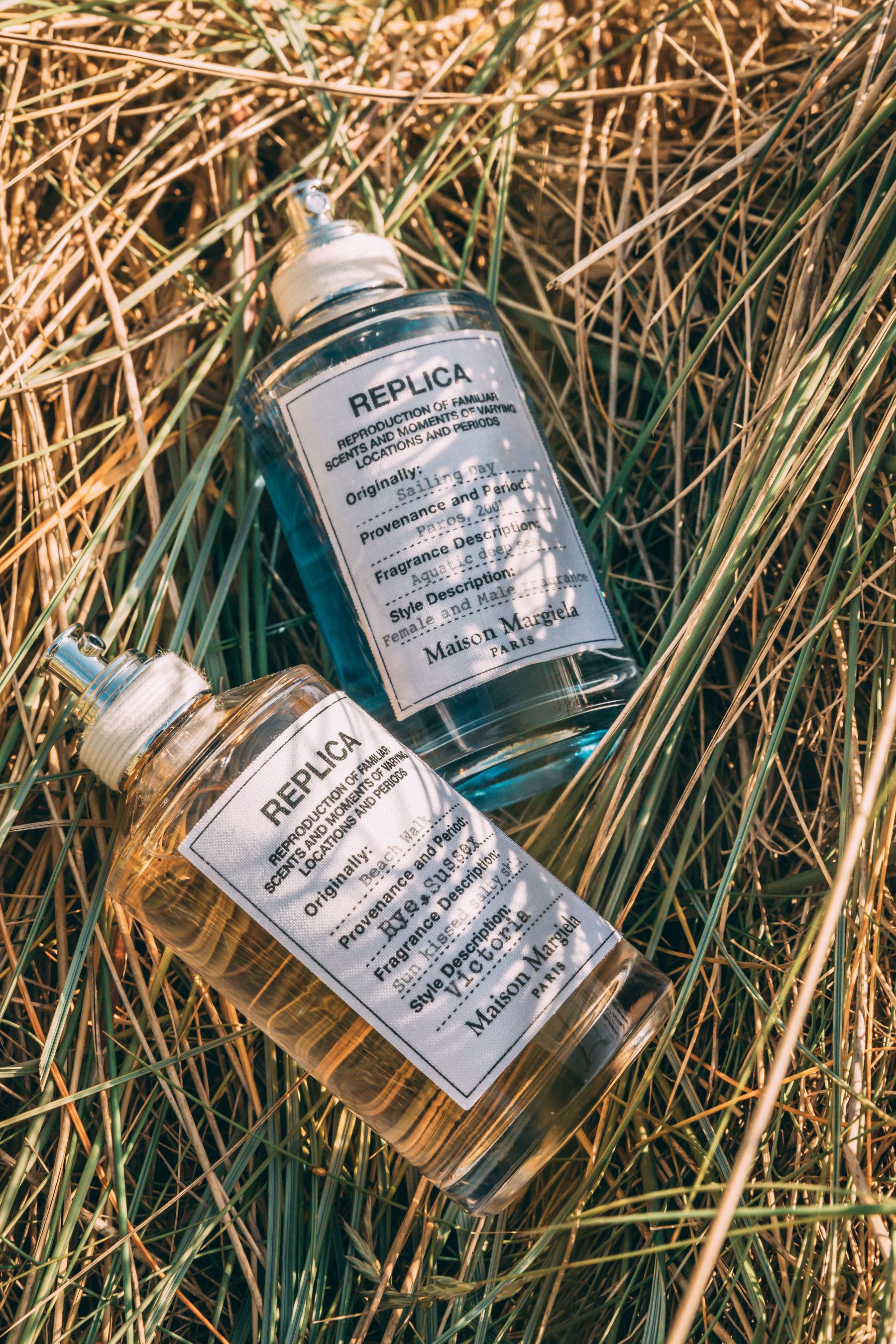 LAZY SUNDAY MORNING
For me this is possibly the freshest, cleanest scent of the entire collection and is probably the easiest to wear and understand. Think of sunshine streaming through the bedroom windows, of fresh linen wrapped around your legs caressing your skin and of that wonderfully lazy Sunday morning lie in, that allows every part of your body and mind to relax. With notes of pear, lily of the valley and orange flower you can imagine why breathing in those warm, freshly washed bed sheets is the memory my mind races back to. A lovely fresh, easy to wear fragrance and one that is relatively light with no deep undertones meaning not one I'd expect a boyfriend to wear but certainly one I'd spray before a lazy Sunday brunch.
BY THE FIREPLACE
This might be the most self explanatory of the collection and quite simply the scent that makes me want to be sat in a log cabin in Aspen, cuddled up in the most cosy sweater I own and a hot chocolate bigger than my own head - perfect! Think being by the fire when through the window there's snow as far as the eye can see and of that wonderfully smoky 'real' fire smell, as the last remnants in the hearth are cracking down to nothing. By The Fireplace has notes of clove oil, chestnut and vanilla and teamed together they evoke memories of warmth against your skin and the sound of logs crackling in the fire. The perfect Winter fragrance and one for both men and woman alike.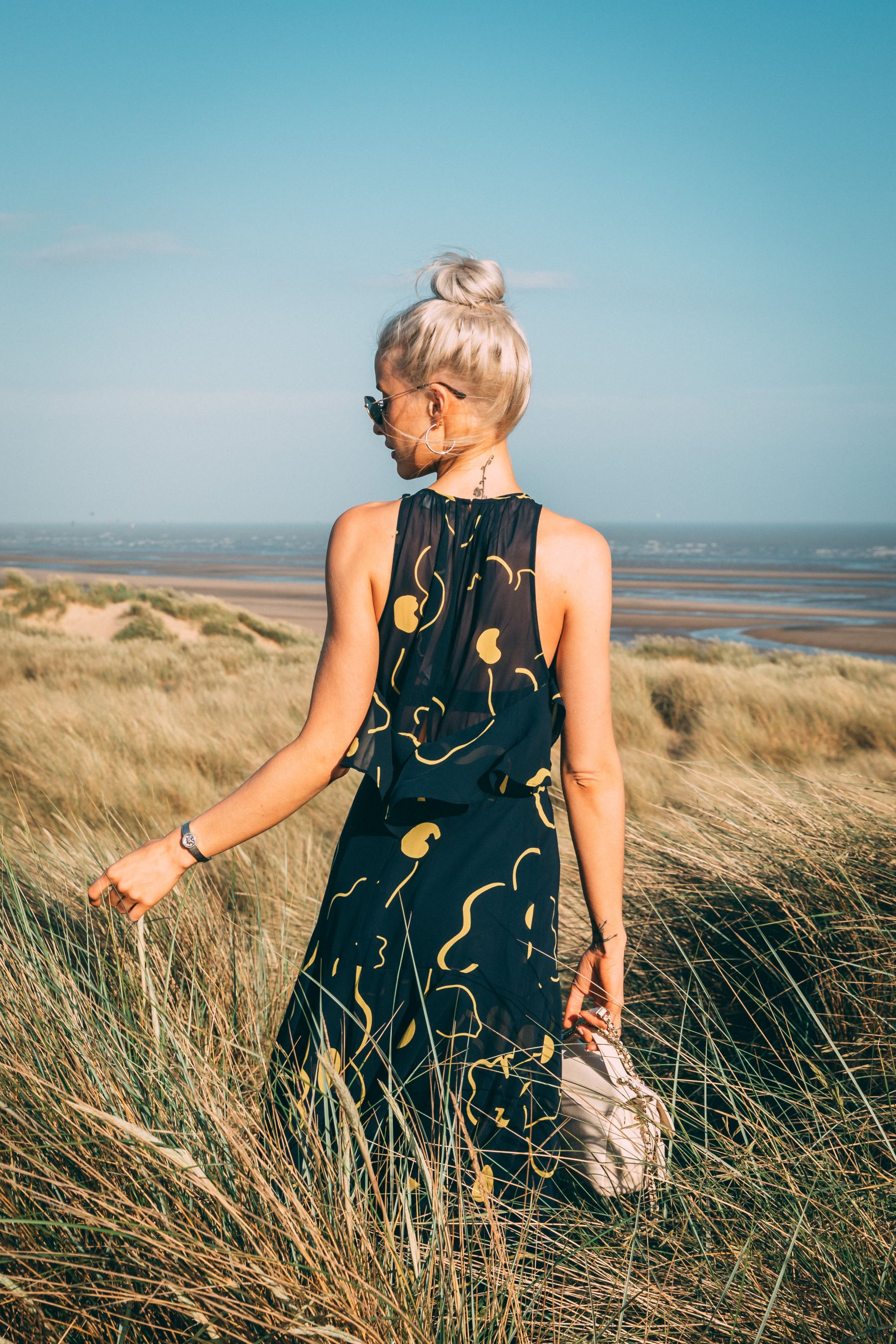 Inthefrow uses affiliate links. Read the disclaimer for more info.
Have you ever tried any of the Replica fragrances before? I'd love to know if you have a favourite and why you love it if so! 
Sign up here for a weekly catch up of everything Inthefrow