15.08.2018
My Ibiza
Outfits
I recently arrived back from the beautiful party Island of Ibiza and to say I enjoyed my time away would be the biggest understatement this year. Every moment chatting with like minded creators, every occasion to let loose with friends and every second dedicated to being in the moment with the brands that invited us to spend time with them, was just so much fun.
I was so lucky to stay at both the Ibiza Gran Hotel and the Paradiso Ibiza Art Hotel for two separate, back to back trips and I couldn't have dreamt up two more 'Instagrammable' places to stay and enjoy Ibiza. The result was a million opportunities to capture my outfits that I had planned to style. From swimwear, to poolside chic and from morning coffees to bingo cool - yes you heard me right, bingo like you've never seen before!
So I've pulled them all together here - all my favourite outfits from my time in Ibiza from by the pool and out at dinner, and I hope they can give you even just a touch of inspo for your own summer vacation. 
BY THE POOL
When I think Ibiza, I think tiny swimsuits, heels by the pool and makeup so glam you wouldn't dream of going too close to the water - all depending on the type of hotel or pool party you're attending. Cue my current love for brightly coloured swimsuits, a few killer cover ups and my ever favourite Ray Ban collection. For me, the swimwear and the clothing I choose by the pool, should still be a reflection of me and my style. High leg cuts, simple layers, flattering swimwear and stand out accessories will forever be my Summer holiday style of choice no matter what the backdrop.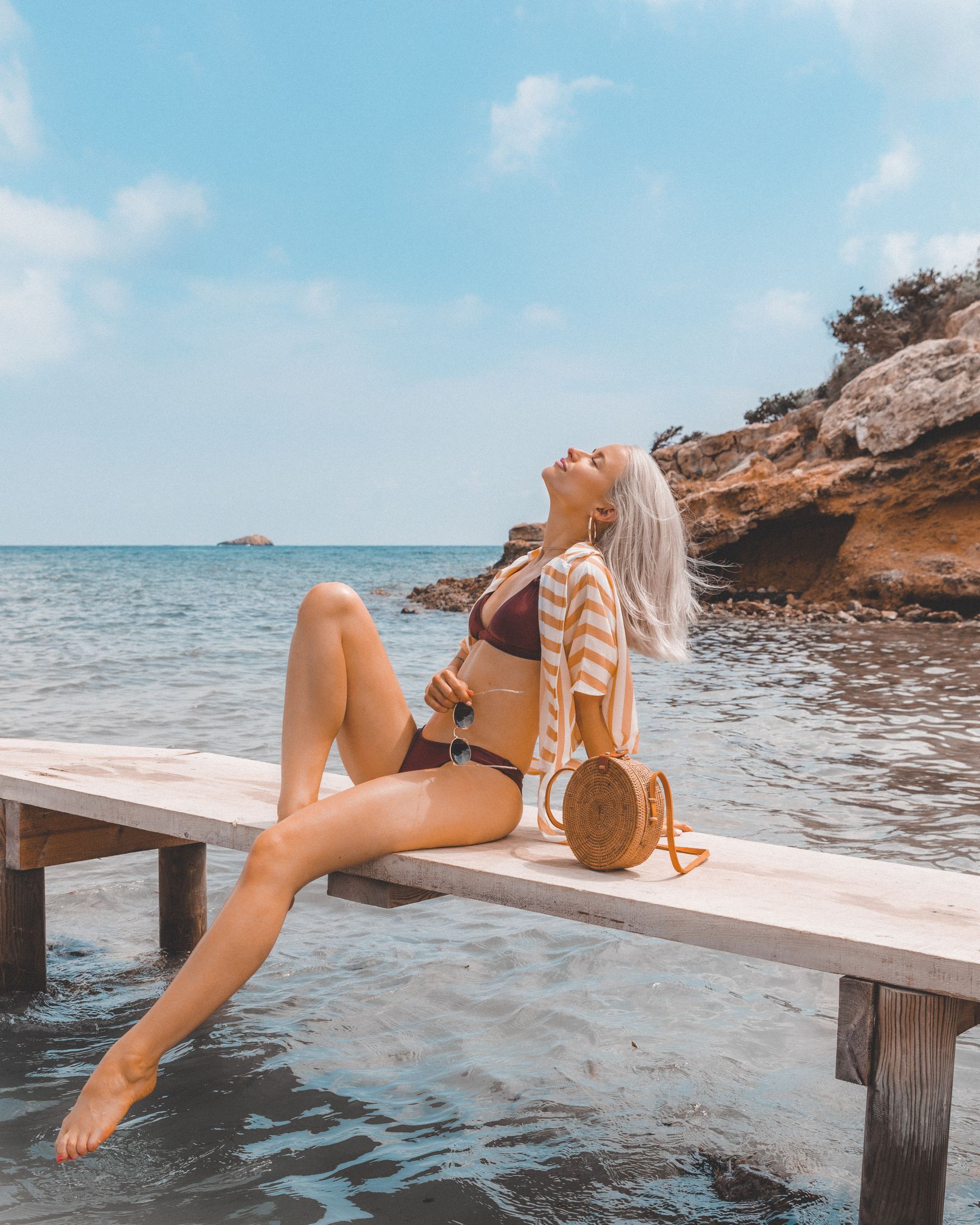 OUT TO DINNER
The evenings became the perfect way for me to 'glow up' and show Ibiza that I could definitely do glam in my own way. It may not have been sky high heels and mini dresses shorter than I feel comfortable in but it was chic and mainly monochrome (with a few hints of colour). A lot of people who go to Ibiza dress down, wear their bikinis the entire day and throw on a cover up for the party, but when you're doing more of a dinner, restaurant vibe, you need to be a little more put together. The Nars white party meant I could wear my newest Rebecca Vallance addition, this ruffled, tie sleeve dress for a perfect evening. And the following night, a circus show and dinner was the perfect chance to break out my brand new ASOS star print, jumpsuit in this beautiful raspberry shade. Ibizan nights, my way.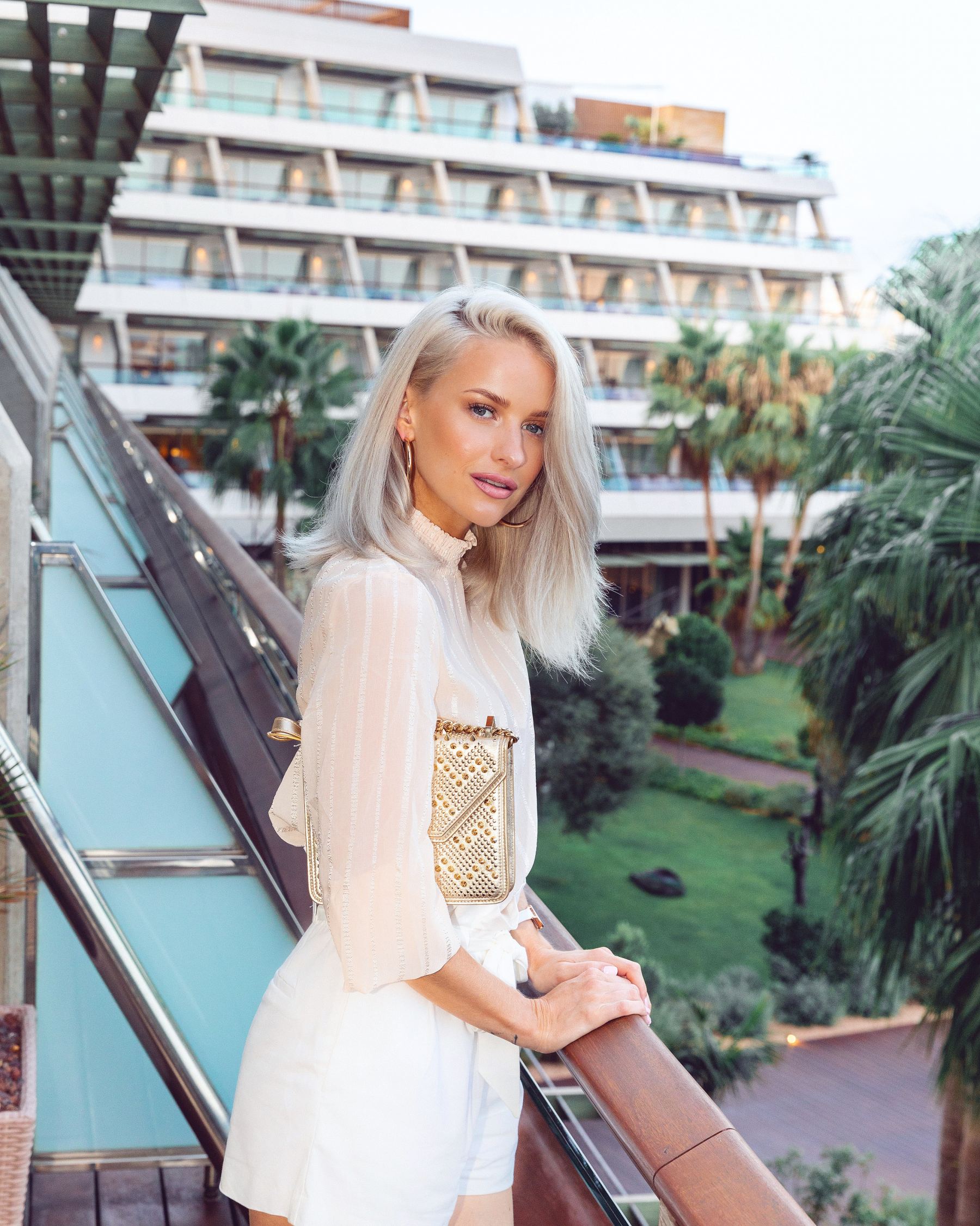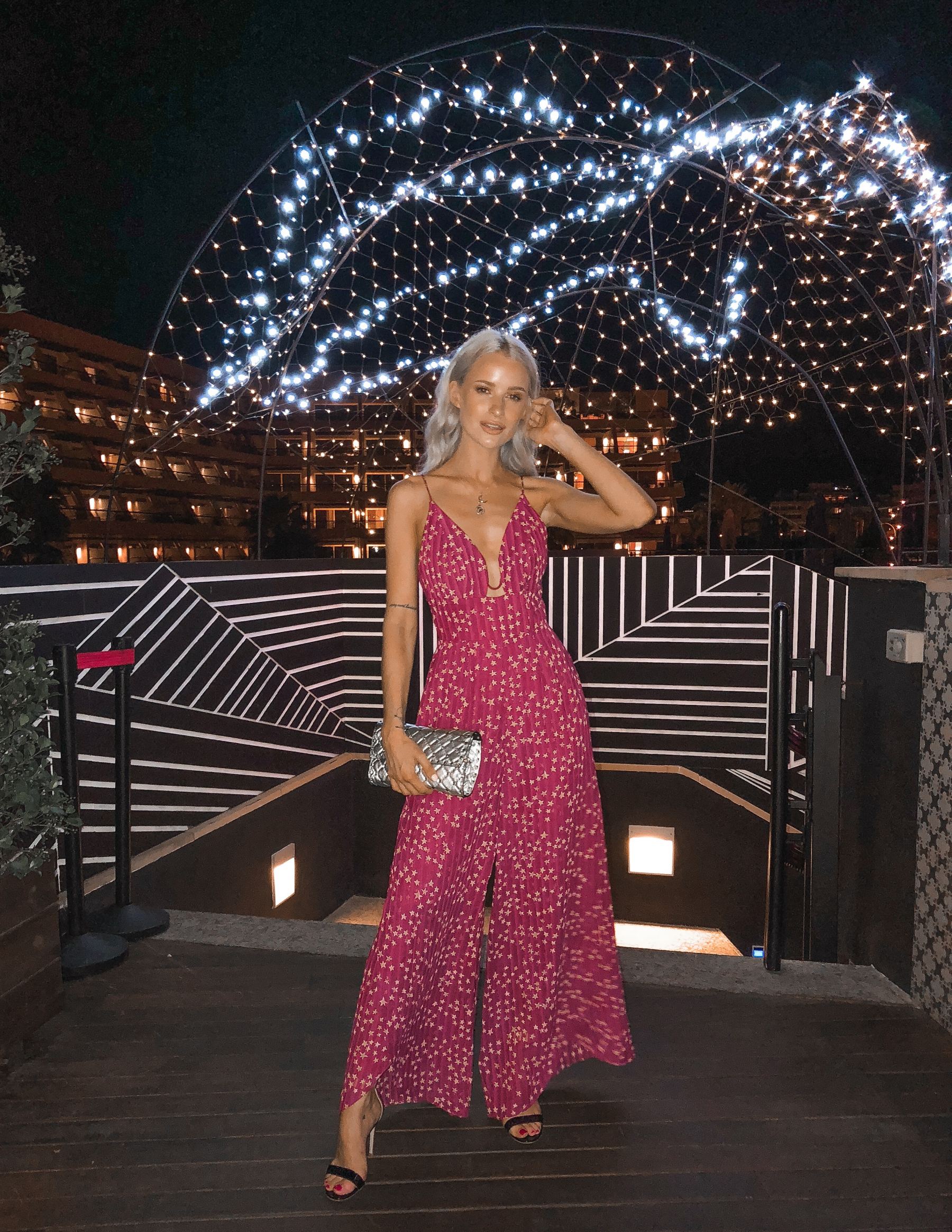 Really hope that may have helped a little with inspiring your Ibiza or summer outfits. I can't wait to go back to Ibiza in the future but for now it's time for a detox and a lot of sleep to recuperate from such a crazy time away!
Sign up here for a weekly catch up of everything Inthefrow