29.08.2018
How To Wear
Swimwear As Daywear
Let's face it, a lot of the swimwear we choose to buy for our getaways, won't necessarily ever get wet. There are certain pieces we buy for the pool but a lot of them never end up even close to the water. Take this beautiful Zimmerman swimsuit I treated myself to last month. I fell in love with the intricate details, the off shoulder style, the lace eyelets and more importantly the fact that I could see this piece working at both the beach and the dinner table. I always add clothes to my wardrobe that I can imagine getting a great amount of wear from, so why not from my swimwear too?
Here are just some of the ways you can style your swimwear all the way from a casual city break, to a romantic date night, through to a night out with the girls - the possibilities are endless!
THE CITY BREAK
A swimsuit like this is so easy to style while being a tourist in your new favourite city and although it might be made for swimming, I've worn it way more away from the pool. The amazing off shoulder detailing and the figure hugging gathering around the waist means this looks as far from swimwear as you could possibly get. My current go to look is a simple pair of denim shorts, some comfortable classic loafers and my favourite everyday backpack. They make for the perfect outfit when you're exploring all that a new city has to offer, hopefully with a little sunshine!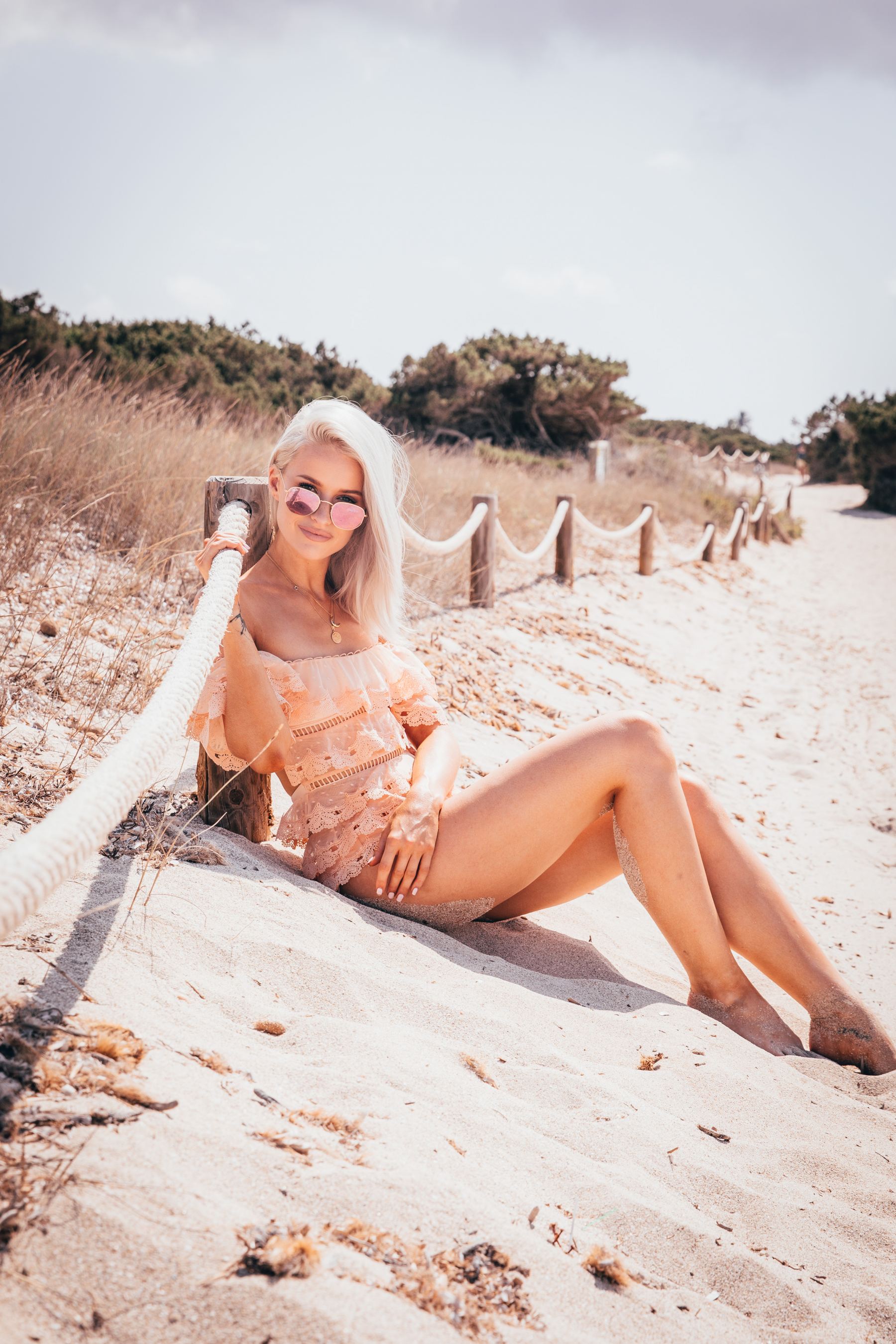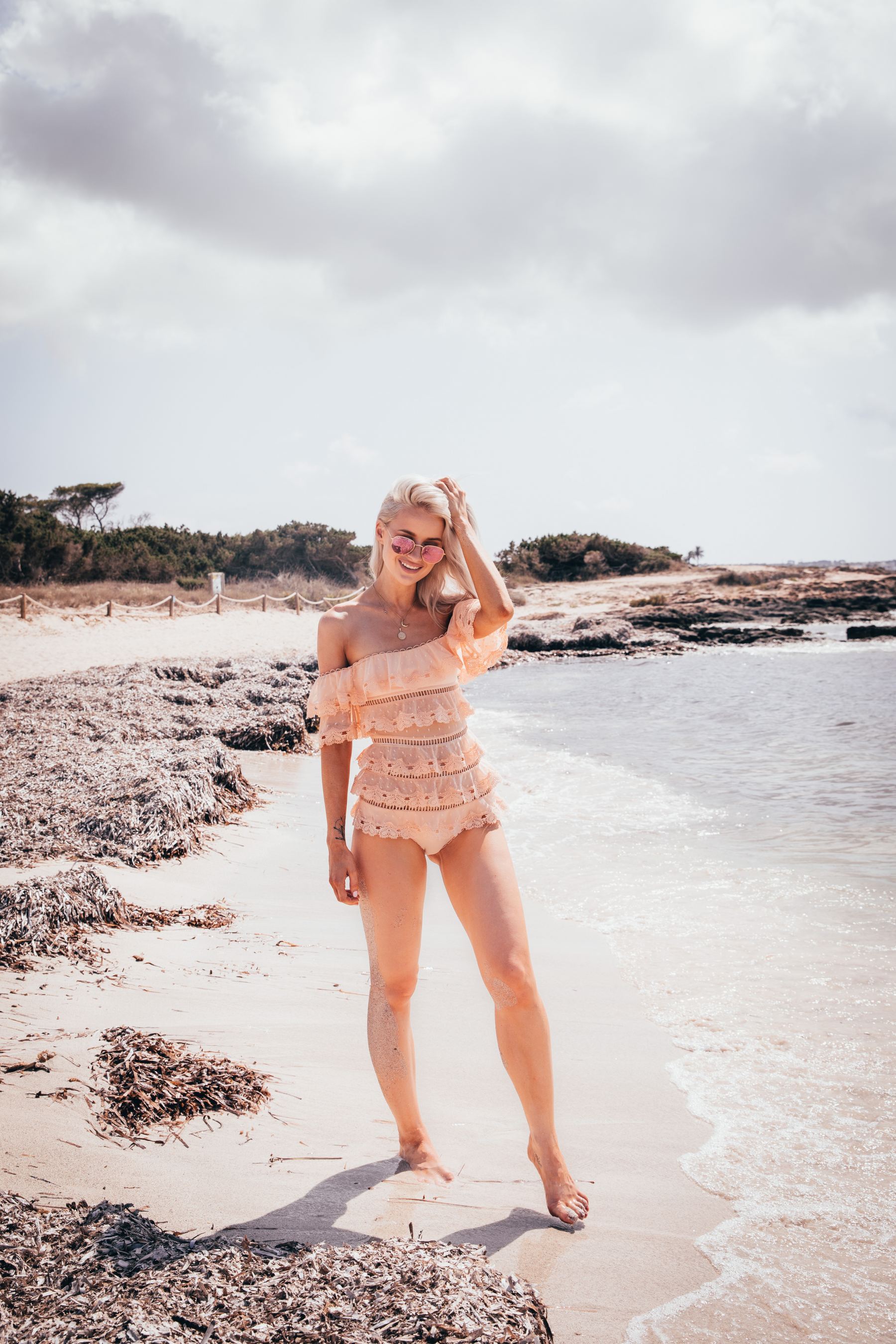 THE DATE NIGHT
The colour of this swim is ideal to team with so many different shades for a date night but I picture this with some beautiful white trousers and killer heels for a romantic date night under the stars. The off the shoulder style shows a little skin without being too sexy and teamed with a wide leg trouser screams chic and understated to visit an out of this world restaurant. Any classic swim, especially a sleeveless style, would look amazing styled with your favourite trousers, a bold midi skirt or even a pair of tailored, paper bag waist shorts.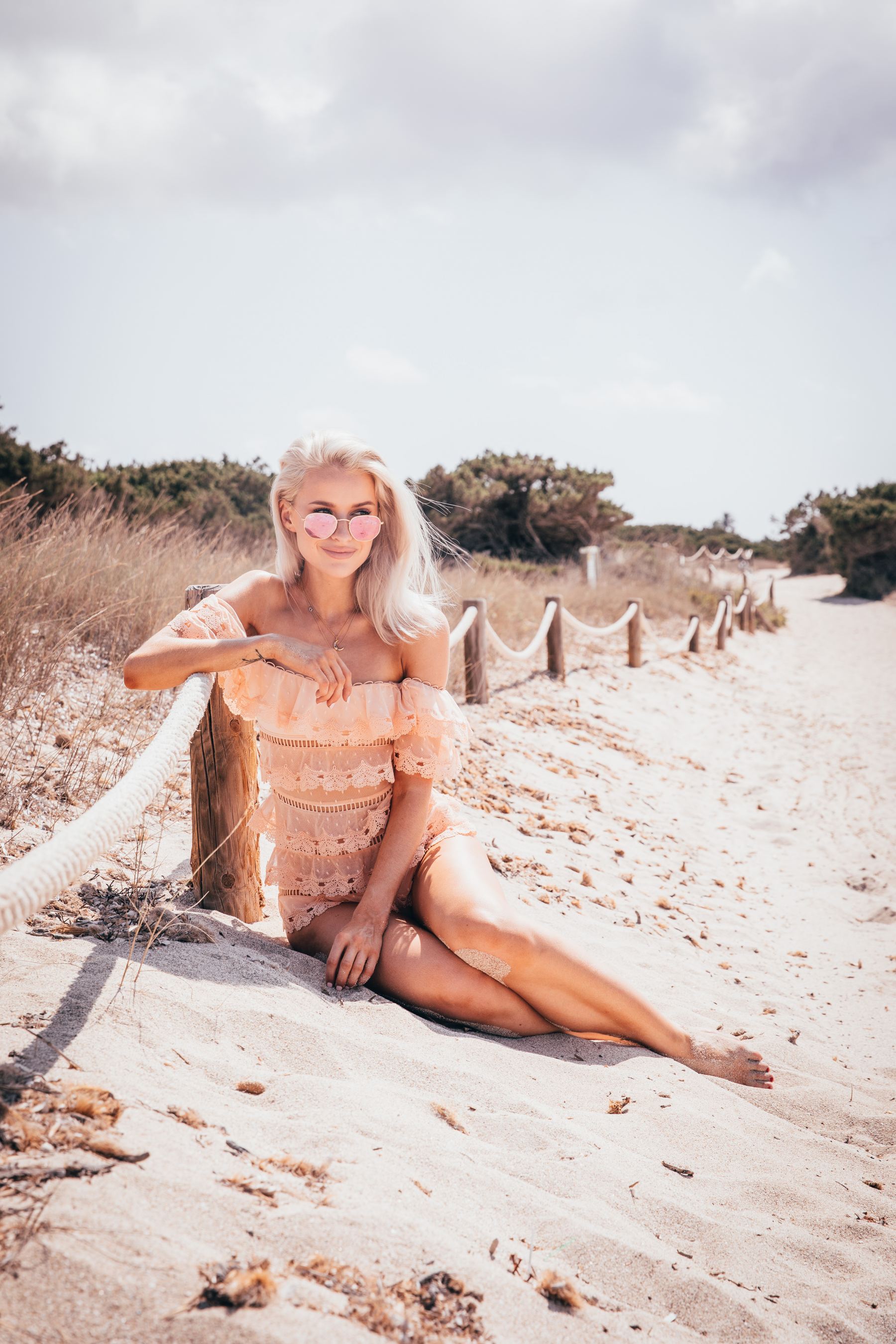 THE OFFICE JOB
The last place you would think of wearing a piece of swimwear would be for work but why not style a piece you love in a workwear appropriate way? Take this Zimmerman style, it may seem fairly elaborate but imagine a classic, structured blazer over the top to contrast the feminine frills and you can immediately take it from the beach to the boardroom. You could keep it even more simple with a sleek black swim/body styled with your best tailoring for that all important meeting or event.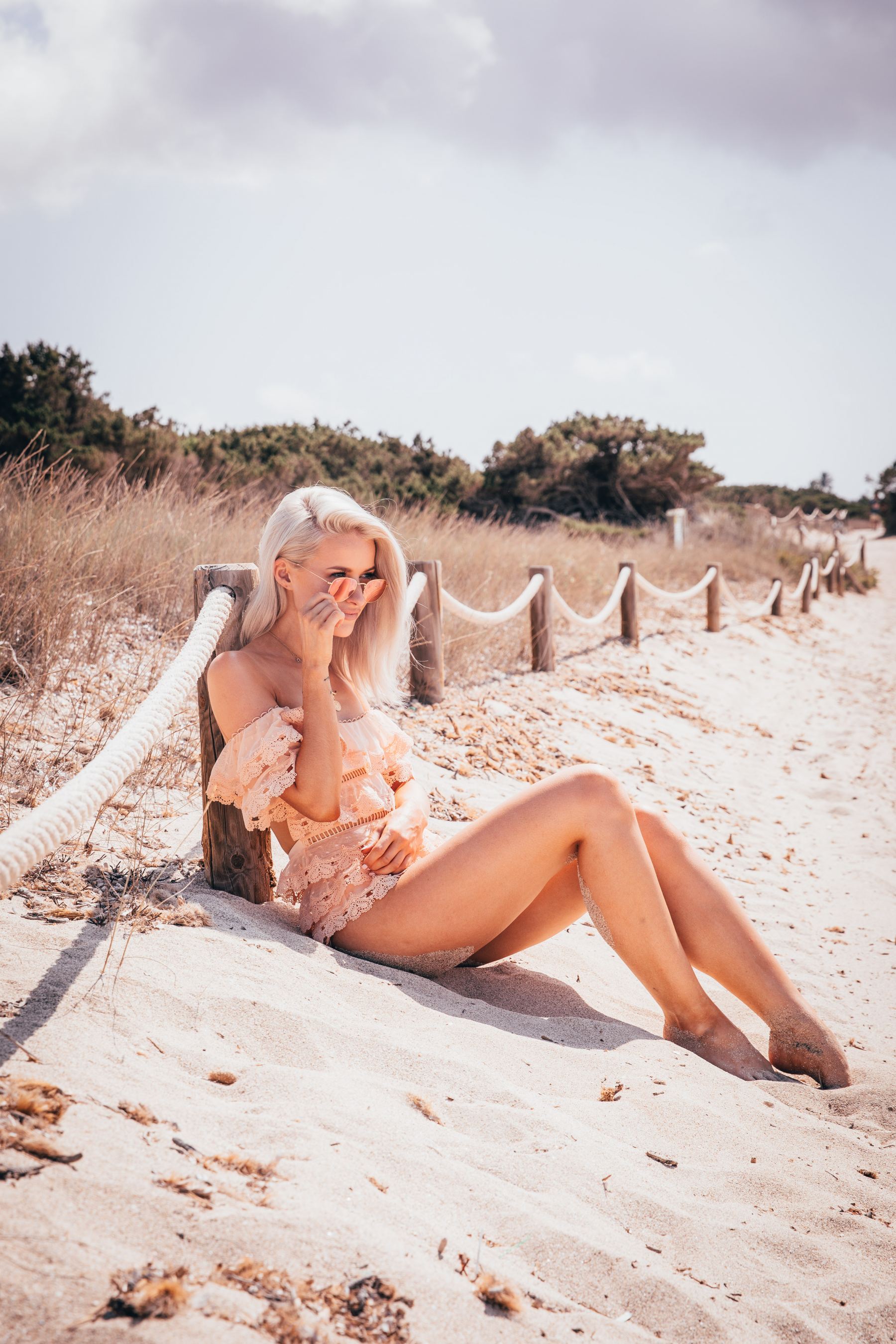 Sign up here for a weekly catch up of everything Inthefrow