17.08.2018
5 Ways To Be Beach
Ready
There's nothing more that I dislike than seeing pre holiday diets splashed all over social media during the Summer months. It leaves us feeling like we aren't good enough for the beach and that any changes we'd like to make before we head off on our holidays, should be incredibly drastic and nigh on impossible for us to achieve. That really isn't the case, I promise you.
None of us should have to try resembling a Victoria's Secret model to enjoy our holiday, we should just be able to concentrate on what makes us happy and jump in feet first to savour every moment of our time away. Yes, I think we all get a little holiday anxiety about how we will look and what we will wear, for a lot of us that seems to be the norm but it shouldn't be at detriment to our happiness.  The reality is we're already ready for the beach and maybe there's just a couple of little tips that I can share with you, that leave me feeing more confident stepping off that plane and onto the sand.
It isn't about a complete life overhaul before we set off on our holidays, it's about finding ways to perhaps boost our confidence and allow us to live in every moment while we're setting that out of office. 
SCHEDULE A PAMPER DAY
This might be the most obvious to undertake before time away, but scheduling a pamper day is always a must. Not only does it give me an afternoon to de-fuzz, bronze and make myself feel like an entirely new person, being the workaholic that I am, it gives me a few hours to attempt to mentally turn off too. I get the chance to stop replying to emails every few seconds and de-stress before we leave for sunnier climes and that is just as important as getting my eyelashes LVL'd. Sometimes a long hot bath, shaving my legs and applying my favourite tan can leave me feeling not only beach ready but like I could quite possibly conquer the world. So no matter how much you still have to do before you leave for the airport, make sure you schedule some 'me time' - it's probably the most important thing on your list after ensuring you definitely have your passport in your bag.
UP YOUR WATER INTAKE
I try to drink a lot of water on a daily basis anyway, but I do often forget, just as I forget anything that's not on my calendar! But in the run up to time away, especially if it's in a warmer climate I do try to up my water intake for a few days to give myself that extra boost. Not only is it great for my body when I'm going to be sat on a dry airplane for numerous hours, it gives me an energy boost (which I am always in need of) and it nourishes my skin before it has to adjust to more humidity than it's normally used to. My water intake while away is always pretty good but anything I can do to help before I even arrive at my destination is a win win situation for me. Improves complexion, helps regularity, boosts energy, supports weight management, the list of benefits is many. So up your water intake before you fly and your body will thank you if you forget to drink as much while you're too busy having fun!
PLAN YOUR HOLIDAY OUTFITS
You know me, I don't travel light. Mainly because of all the content I have planned to shoot, no matter what country I'm heading to, but when it comes to beach destinations I find that I plan ahead far more than usual. If I'm going to spend my days by the pool, on the beach and generally wearing a lot less clothing that I would normally, then I want to plan my outfits to make sure I feel great about myself. It doesn't matter what your figure, we all seem to have body hang ups and we all seem to have things we aren't too confident about, but planning ahead is the perfect way to embrace what you love about yourself and gives you chance to wear the pieces that make you feel your best. Be it a full length kaftan or the tiniest string bikini, style the pieces ahead of time to give you one less thing to worry about then you can embrace the moments you're in rather than worrying about putting together your outfit for the day.
TAKE YOUR SKINCARE SERIOUSLY
I have always loved my skincare but more recently, especially after seeing the damage the sun has done to my skin over the years, I feel like an advocate for using the right skincare and the right SPF. I have a set routine that I have had for many months in which I tone, I moisturise, I use retinol and I slather my skin in a high SPF. My skin has never been better and has never been more protected from the suns rays. I don't spend a lot of time in the sun, you'll always find me camped out in the shade, but using personalised skincare religiously, stopping retinol use when I'm going to be in the sun for longer periods of time and not relying on the SPF that is in makeup to protect me, is a game changer ahead of trips that put stress on my body and complexion. Taking your skincare seriously, way before you head out to the sunshine, will help you stick to your routine while you're enjoying your time away.
BALANCE THE WEEK PRIOR
Now this completely depends on what type of trip you're taking, but for me I like to try to balance out what could be an indulgent few days with a few 'on point' days beforehand. Please don't think this is me thinking of a crash diet, it most certainly isn't and is more taking the way I live my life and placing it into holiday mode. I try as much as possible to do everything in moderation and I don't restrict myself or tell myself I can't have anything. When it comes to those indulgent weeks, like the one I just experienced in Ibiza, then upping my water intake, planning a few 'healthier' meals and cutting back on that extra glass of wine with Alex stops me from feeling like I can't indulge and enjoy the moment I'm in. Hitting the gym the week before and prepping my meals ahead of time leaves me feeling confident, happy and excited to 'let go' while I'm away. After all, that's what enjoying yourself is about. So have that extra gin and tonic and that extra portion of fries and please don't feel guilty, enjoy your time away like you deserve to!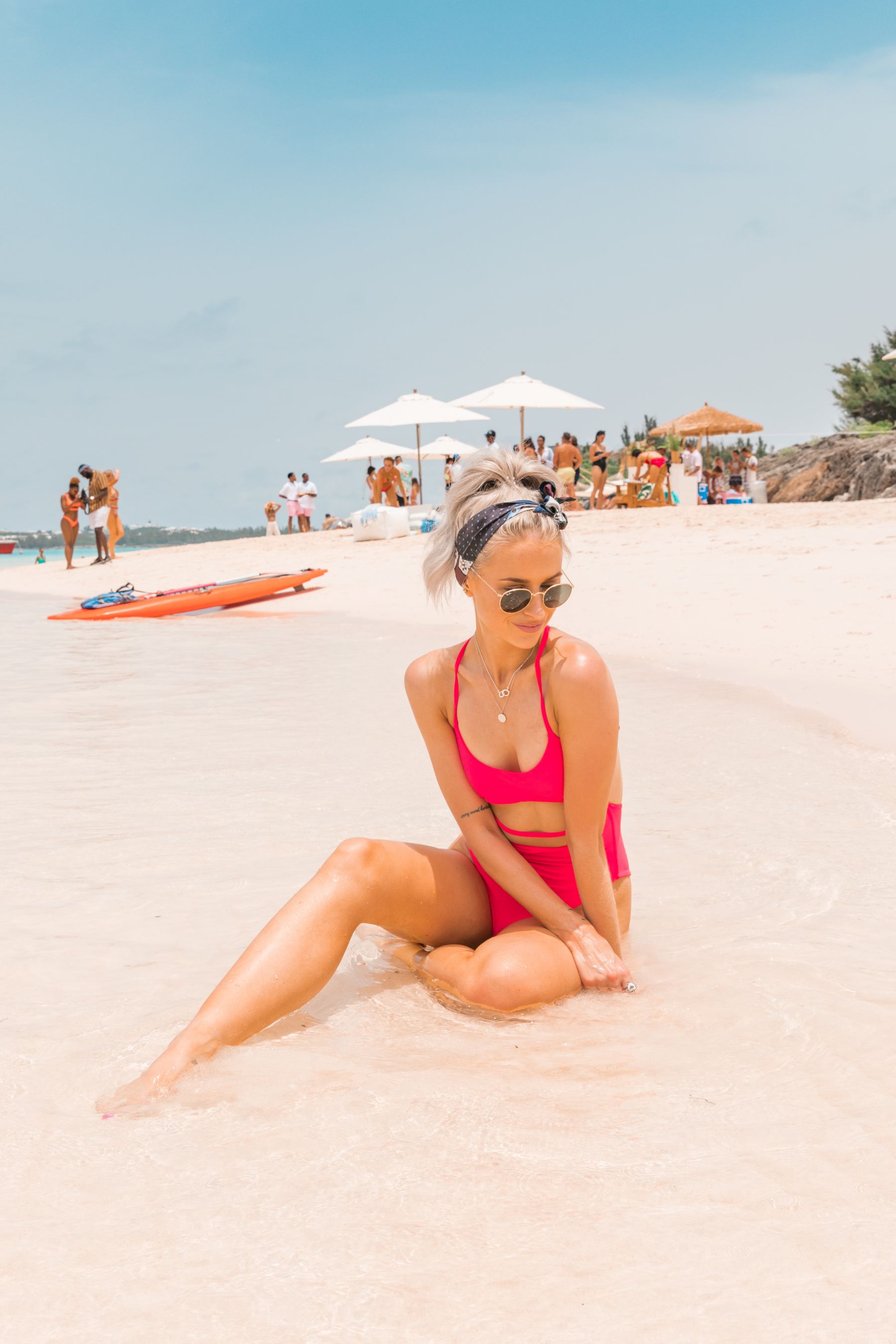 Sign up here for a weekly catch up of everything Inthefrow