23.07.2018
The Best Summer Luxury
Backpacks
If you know me well, you know I love to invest in designer handbags. My first designer purchase was a beautiful grained leather tote from Mulberry that I sentimentally still own to this day, and in fact my second bag purchase was a Mulberry Polly Pushlock a year or two later. Again, I still have it wrapped up carefully in a box.
Handbags are the one item of my closet that I consistently invest in, knowing that I can pass them down to my daughter/godchild/niece one day. Although I always look to get my cost per wear out of any item I purchase (a priority for me no matter if the piece is high street or high end), I find that I truly get the most wear out of my bag collection.
From clutches to wallets and from crossbodys to backpacks I love to dress them up, dress them down and make them the focal point of my style. The past couple of years I've found myself able to purchase what I would call my 'dream handbags' and I very recently added a new addition to my life.
The Louis Vuitton Clapton backpack in Damier Ebene canvas in the magnolia colour way was an early birthday present to myself, the perfect versatile travel companion and the inspiration behind the 10 best trend led backpacks on the market right now!
Choosing a Bag - Priorities
When it comes to any bag purchase, my immediate thoughts stray to my top 3 priorities for investing in luxury.
1 - Material is a huge selling point for me. You'll find that most of my luxury purchases are often purchased on the basis that the bag is hard wearing. I look for grained leathers/faux leathers that won't show damage as easily, a material that lends itself to keeping the structure and integrity of the bag well and hardware that doesn't rub against the body of the bag thus damaging it.
2 - Longevity of the design is just as important for me. Initially, it's best to invest in classic styles that can be styled easily, are versatile in matching multiple colours in your wardrobe and will suit many occasions. And then, when you have a collection of classic bags, it's time to potentially treat yourself to a more colourful, patterned or rogue choice that you adore and feel you could wear consistently. 
3 - Practicality has to be another point high on the list when it comes to adding a new addition to the closet for me and one I very rarely disregard. There will of course be handbags that are purchased to match certain occasions such as smaller clutch bags or wallets on chains for purely evening events, but for the most part I want to be able to wear it often, fit all my worldly belongings into it and for it to make travelling that little bit easier.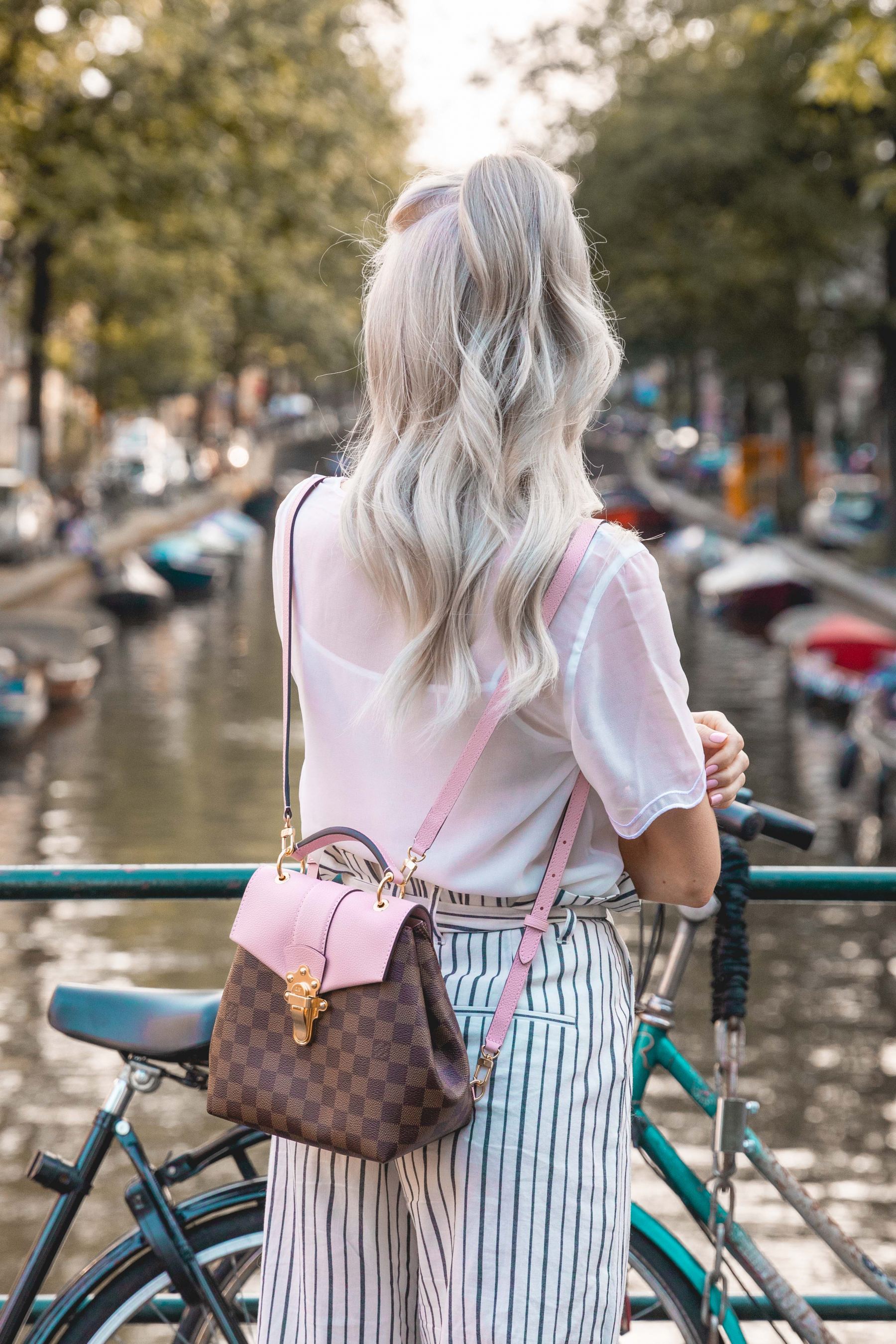 I am a huge advocate of wearing what makes you feel great, purchasing only what you can afford to and investing in trend led pieces only if they really, truly excite you.
Buying a Trend Piece
I am a huge advocate of wearing what makes you feel great, purchasing only what you can afford to and investing in trend led pieces only if they really, truly excite you. A trend led bag may not have the longevity, the material and the design to last through multiple seasons if you buy purely for the image, but reference my 3 top tips for purchasing and here lies the reason for falling head over heels in love with the very trendy and amazingly versatile Clapton backpack.
The detachable straps mean you can wear as a backpack, as a crossbody or even as a top handle style if you prefer, which I adore about this piece. Additionally, the body of this backpack pushes out at the sides to create a bucket bag shape - therefore creating an entirely new bag shape - aka two bags in one. Combined with the hard wearing Damier Ebene canvas material and the blush marigold shade that matches my Capucines bag I purchased two years ago, it was a birthday treat I just couldn't resist.
Below are the rest of my trend led picks for the Summer/Fall 2018 season that stand out from the crowd.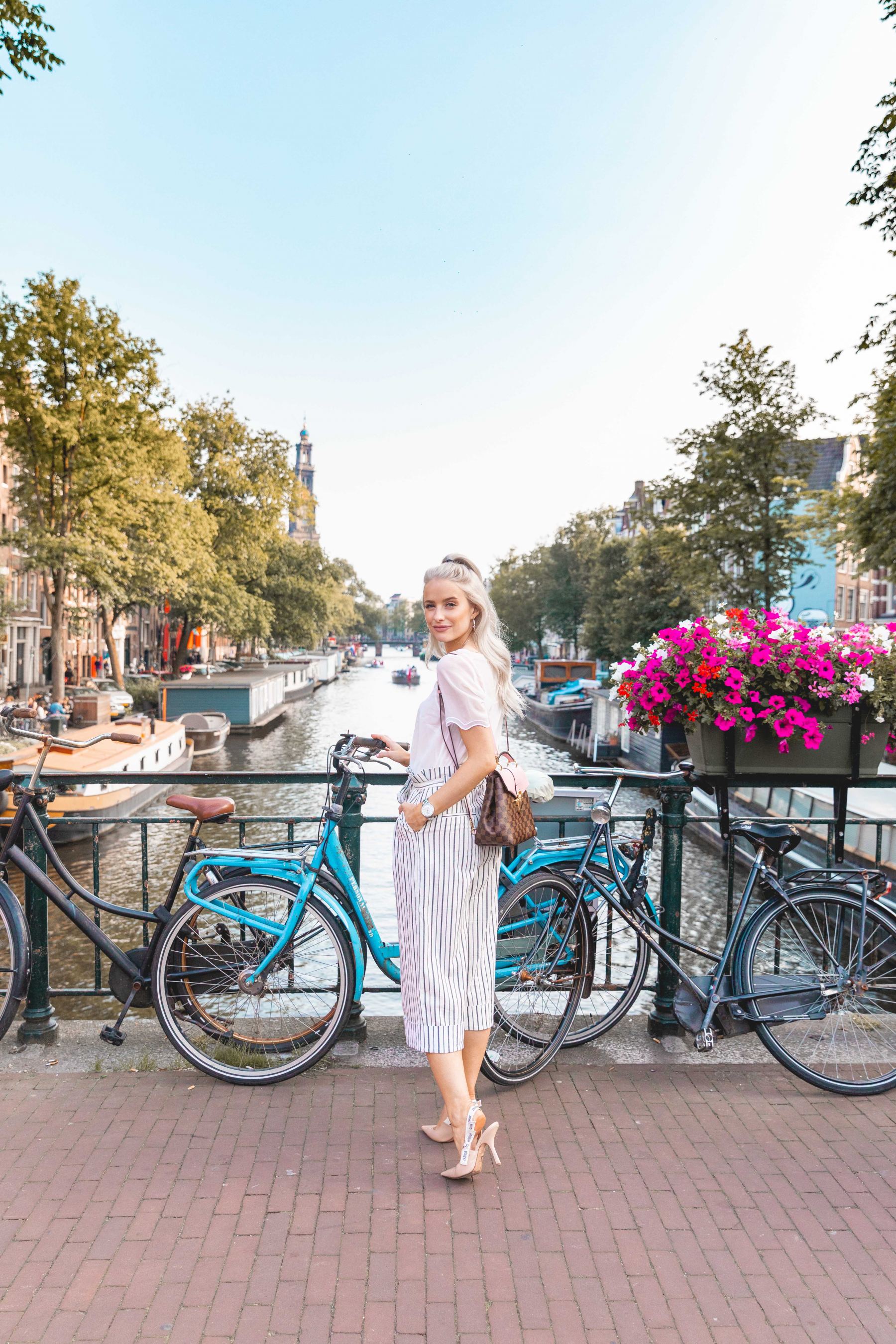 Have you seen a new bag recently that you've fallen for? Let me know in the comments, and let's discuss what you look for in a designer bag purchase. I know it's not just me who adores their handbags, so I'd love to see what your top tips are too!
Sign up here for a weekly catch up of everything Inthefrow