30.07.2018
24 Hours in
Perfect Paris
I think Paris comes very close to topping my list of most visited cities. If you look back through my blog, my Instagram and my vlogs over on YouTube, you'll see I get the chance to visit numerous times a year and whether it's for 24 hours or even a few days, I feel that I always find myself discovering something and somewhere new.
To me, Paris is a city full of beautiful architecture, incredibly indulgent food and the most wonderfully stylish people on the planet but just like all cities when you often visit, you worry that you may have seen it all - spoiler alert, I certainly have not!
If like me you've taken numerous photos in front of the Eiffel tower, eaten macarons at Ladurée more times than you can remember, stared longingly into the stores on Rue Cambon and feel like you can't step foot in the city without a hot chocolate from Angelina calling your name; then this post is for you!
Here's what 24 hours in Paris recently looked like for me, complete with some amazing views, out of this world food and of course, as always, the outfits I styled!
WHERE TO STAY
I've been lucky enough to stay in some of the most beautiful hotels in Paris on my many trips during fashion week, as guests of some of my favourite brands. I can honestly say I have never once stayed at a hotel in the city and not thought it worth another visit. On this occasion we stayed at the absolutely beautiful Le Grand Pigalle hotel and would highly recommend checking it out next time you visit. Unlike some huge chain hotels, it felt very intimate and unique, just like a boutique hotel should. The rooms are a beautiful mix of brass finishings with tiled floors, super comfortable furnishings and balconies to flood the contemporary rooms with natural light - so gorgeous. It was also great to stay in a new area of Paris I had not previously explored, especially with a few lovely bars and restaurants nearby. Literally around the corner was a great cafe for avo on toast. I also love Le Meurice, Four Seasons Hotel George V, The Peninsula and Plaza Athénée too - all amazing in their own right and all with breathtaking views!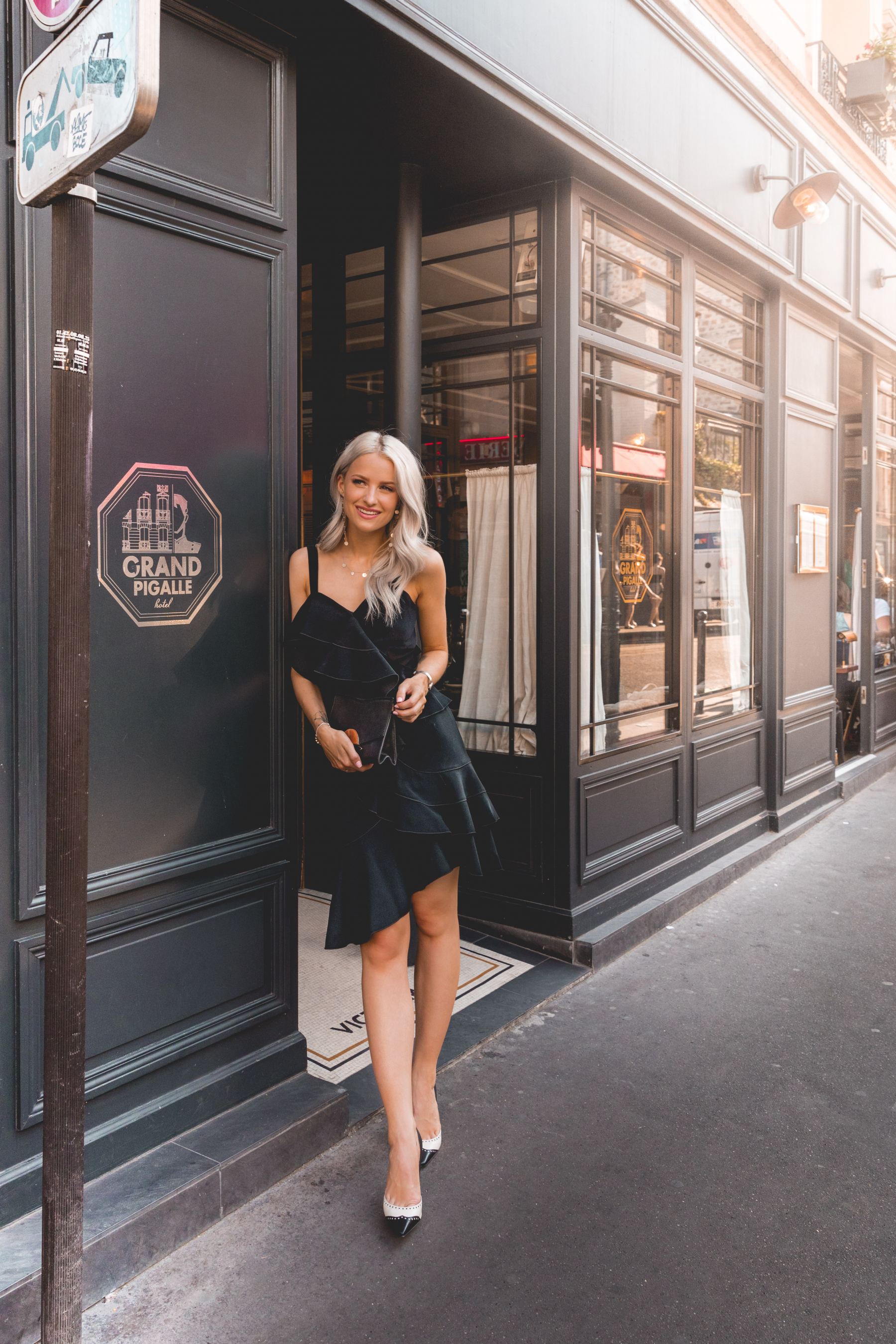 WHAT TO DO
Quite often when I go to Paris now I really treasure having days with not too much planned. I realise when working that's a huge rarity, but occasionally we do get afternoons to ourselves and when we do I love to take the chance to explore and get a little lost in the side streets. I of course am still very much an excited tourist when it comes to discovering Paris, but to a certain extent I do have my bearings a little more than when I first started to visit. For me this means venturing away from the more stereotypical 'must see' places so being able to take a boat down the Seine was the perfect antidote to crowded street corners and weary feet. Being able to see the city from the river was such a beautiful experience and one I would definitely do again, especially on a day with such beautiful weather. I'd highly recommend. We had the time to take gorgeous photos, appreciate the stunning architecture and learn a little more about the city from our captain. A definite highlight of the trip, just don't forget that factor 50!
WHERE TO EAT
In the interest of honesty and being completely open here, I don't have too many food pictures from the restaurants we visited. The reason being that I ate my food before there was even time to take or remember to take pictures but if you head below to the vlog you can see a little more of what we ate in detail and just how special the restaurants looked! First I want to mention Balagan (not pictured here) - this was truly an experience to remember that is actually quite difficult to describe! The food was out of this world, the fish and seafood here was unbelievably fresh and if you want to see how our night ended with quite the bang, you can see more on the vlog. Secondly Pink Mamma - some of the best pizza I (or Alex seeing as I stole his) have ever eaten and I consider myself a pizza aficionado who spends lots of time in Chicago. Not only is the food just wonderful the setting is idyllic, feeling like you're sat in the middle of a carefully curated greenhouse while you tuck into a plump ball of burrata. Just be sure to get there ahead of its opening, so you can get in the queue. And thirdly the wonderful team at Proenza Schouler arranged for us a small trip to some picture perfect patisseries that I would highly recommend searching out and exploring. Petit Versailles du Marais in particular was simply heaven. Try not to drool on your keyboard when you scroll down, you've been warned!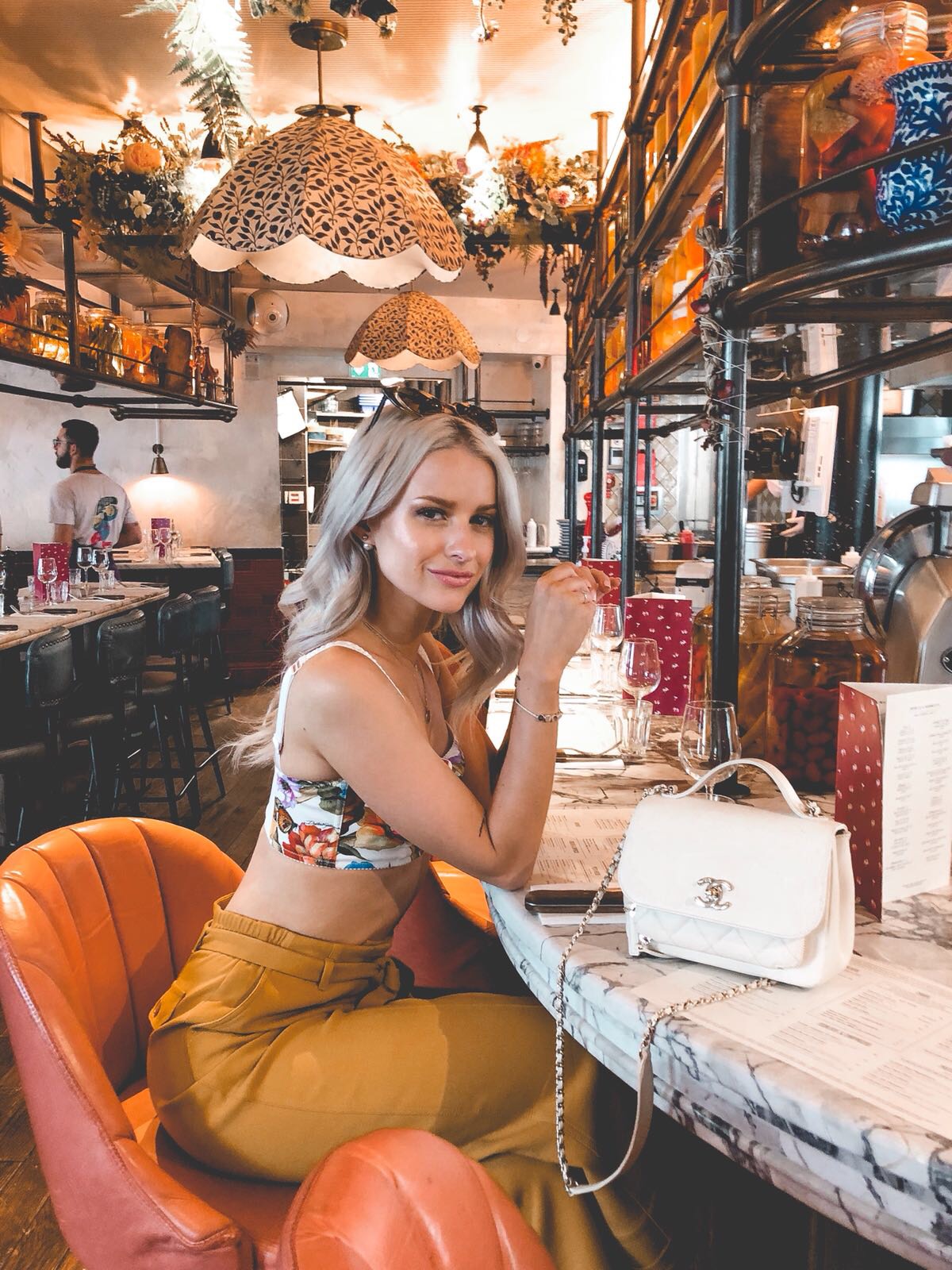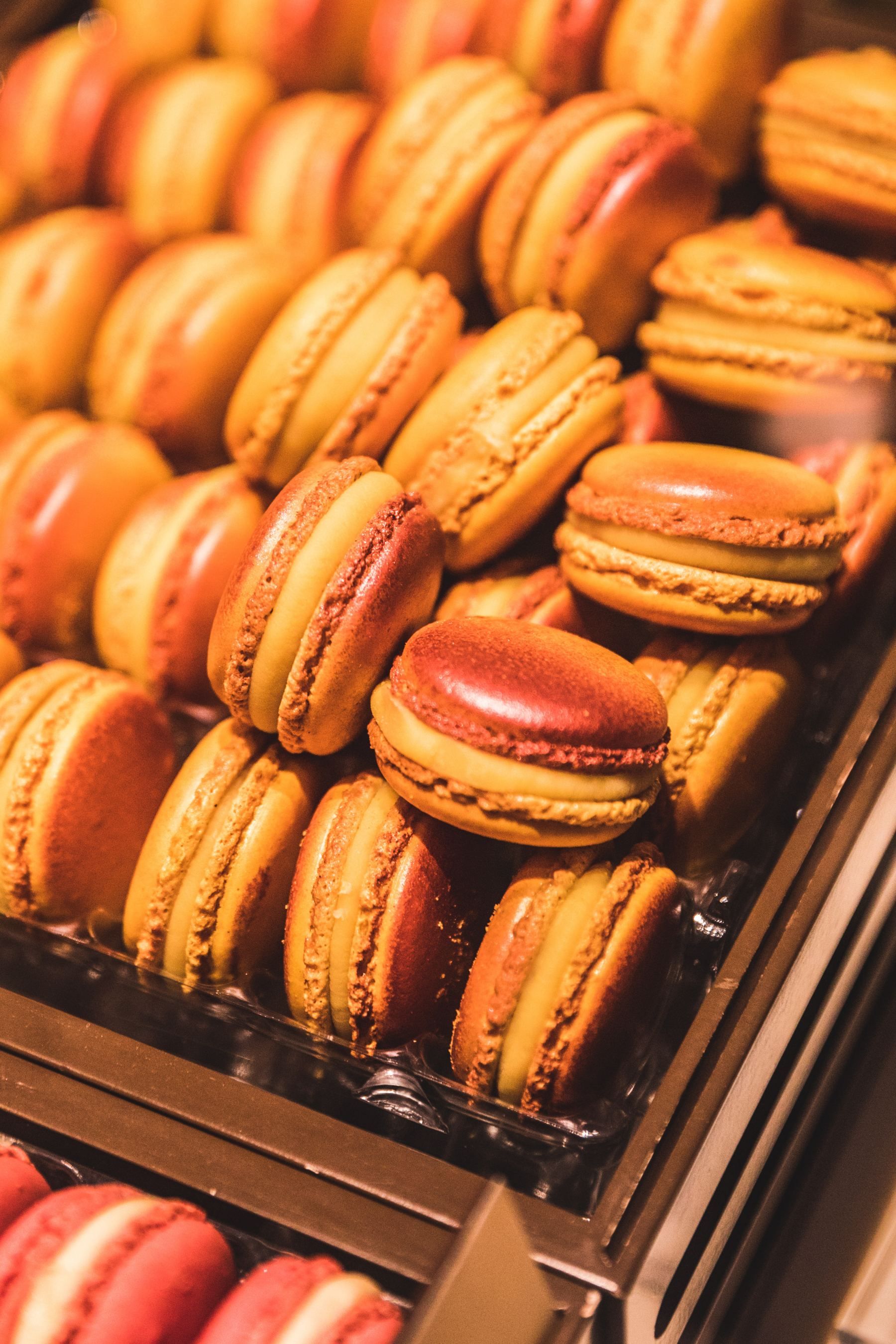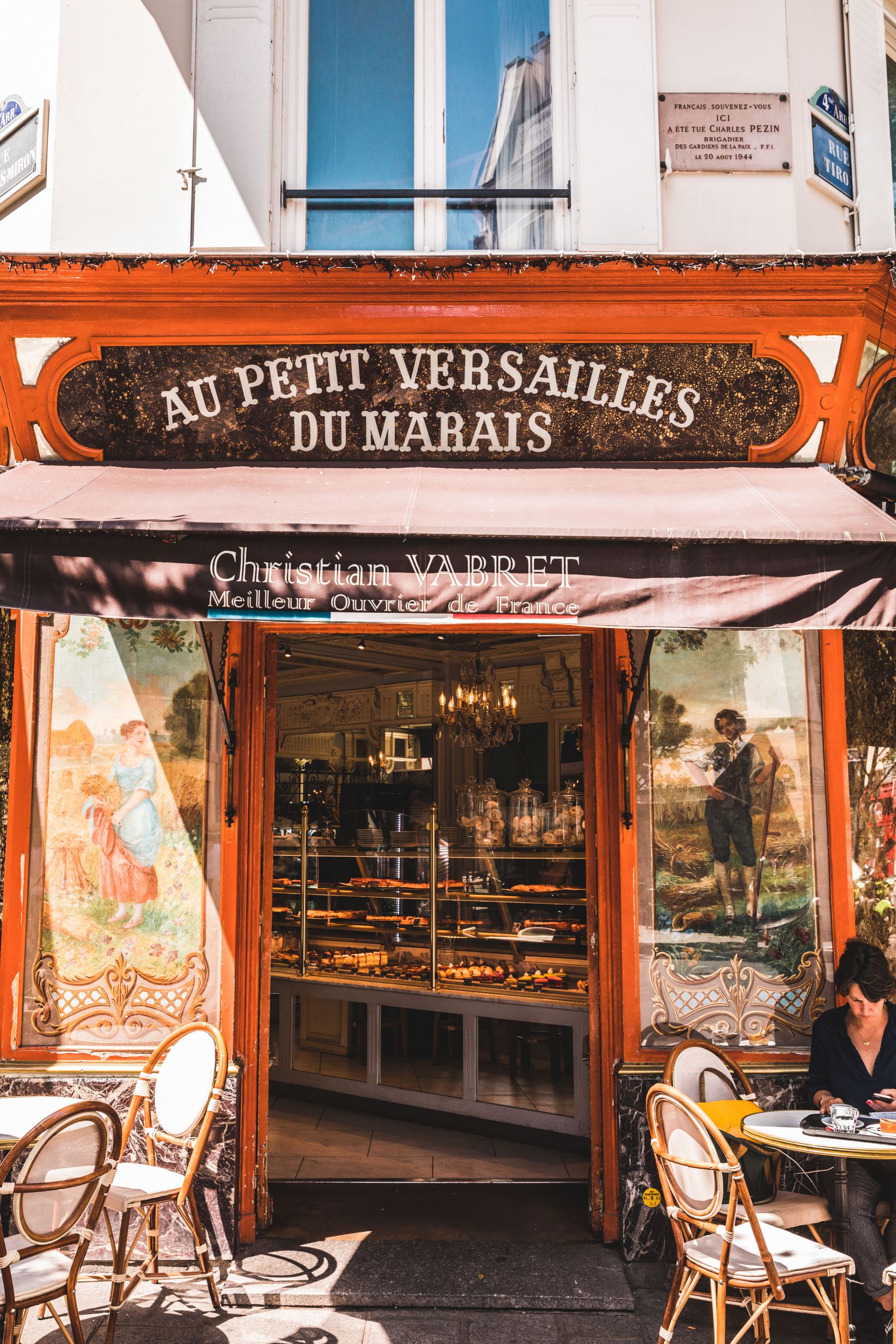 WHAT I WORE
And perhaps most importantly - what did I wear? Yes this was only a short, passing visit but as always there was so much to do, see and eat that hand luggage is just never an option! For the Viktor & Rolf couture show I took my new Gucci tunic dress for a spin, teamed with my favourite teal velvet Marmont and statement Louboutin sock boots. For time spent wandering around Paris I wore Dolce & Gabbana, Zimmerman and Rebecca Vallance. And last but certainly not least for the launch of the Proenza Schouler x Lancome makeup collection, launching August 1st 2018, I wore my much loved Proenza LBD and Dior heels similar to these mules - simple but beautiful, the Parisian way!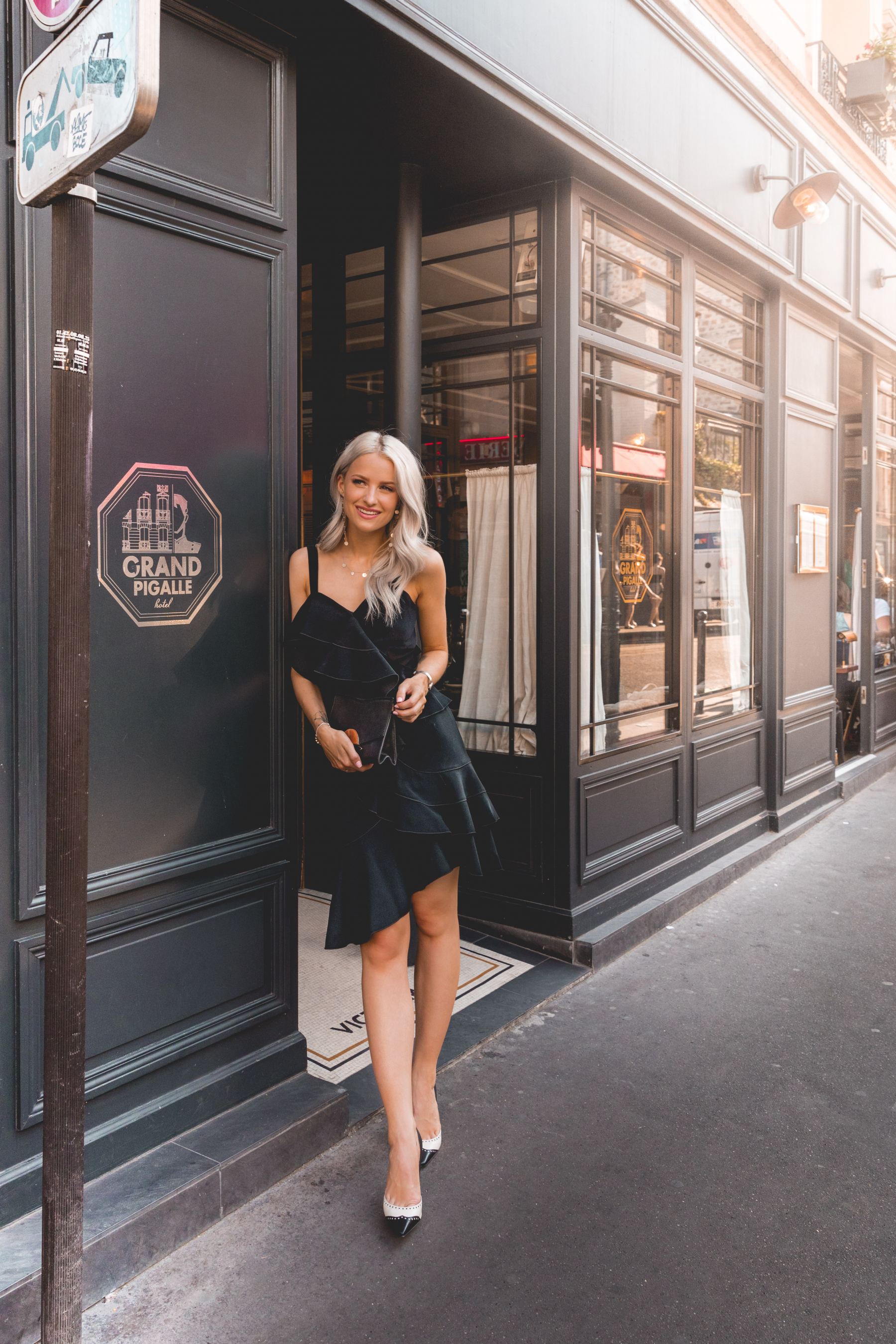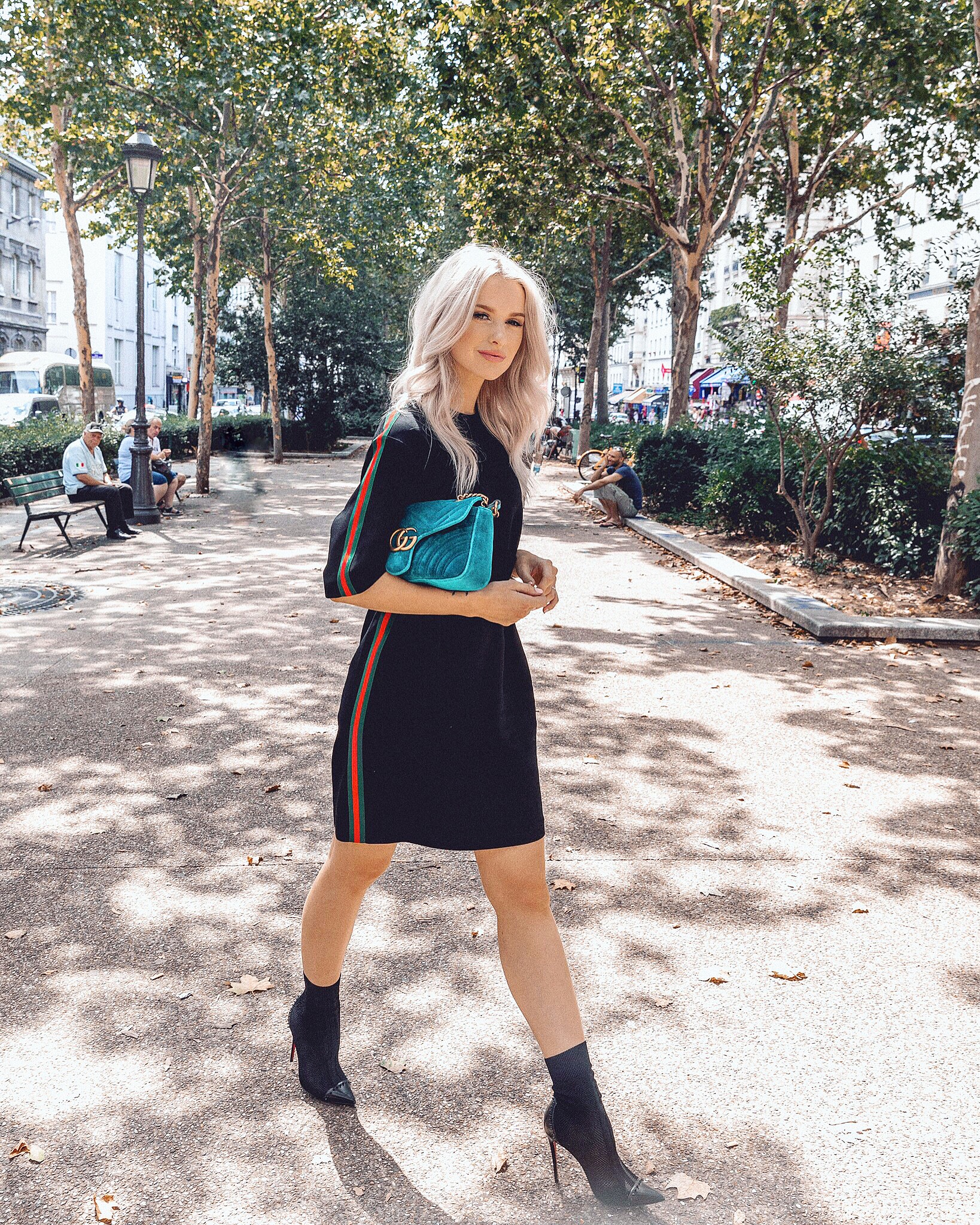 Sign up here for a weekly catch up of everything Inthefrow