29.06.2018
Diversifying and Growing Your
Blog and Brand
From a distance, to become a successful Blogger or Instagrammer looks like it could be somewhat easy to achieve. Take a couple of photos in cute outfits, edit them aesthetically and post them at the right time... right? Seriously, wrong. If there's one thing I'd love the wider public to know, it's that although the blogger business model itself seems simple, there is so much more to it that you don't see. We're the stylist, the makeup artist, the editor, the videographer, writer, web-designer, PR and social media manager amongst everything else. But the passion we have for our job is endless, the time we put into it is constant and that's why we are succeeding with our passions.
I may not be a rocket scientist developing ways to reach new planets, but the effort I put into everything I do is always my top priority. Yes it may not be a conventional career, but the rewards I am lucky enough to gain are a result of 14 hour days, sleepless nights, endless travel, an incredible team and a true passion to look after and nurture everything I've created.
As time goes on and we bloggers start to broaden our horizons, there are key strategies to take on board and so many things to be wary of. The aim? To ensure a solid, stable base for your brand to grow and to develop your brand in ways that are right for you and your audience. Here's how.
Choose your #ad wisely
As I mentioned in a previous post - 'The Future of Blogging and Influencing', there are an abundance of opportunities for bloggers and influencers to take on right now - especially as our industry continues to thrive. The problem that arises with so many opportunities, is the way in which these #ads, sponsorships and associations will affect our brands, making it imperative to think about our long term plans. Let's just say, a few years ago I had a brand decide not to work with me because of a brand I had worked with two years before. So choosing the right brand associations to fit your own 'brand' is imperative.
But additionally, we have a duty of care to the people that consume our content, to offer them the highest quality of our work. Just as in any career, the people you work alongside, work for and create content for, are affected by your choices and unfortunately that sometimes means negatively too. We need to ensure our associations are with the brands that support us as we support them, the companies that offer just as high 'customer service/engagement' as we also do and the brands that share the same values as our own brands. Yes our careers are based on instantly consumable social media content but we still leave permanent footprints behind with every choice we make.
Should you develop new platforms?
The initial platform decisions we make as we enter the blogosphere, can impact every part of our brand and business model for years to come. Rebranding is of course possible, but to create a base you can stick with, develop and curate organically over time, is a dream situation for any creative to be in. If your aim in this career is purely to be an influencer who creates bite-sized, digestible content with a short shelf life, then Instagram is the perfect platform for you. It is not easy by any means, I know how difficult it is to develop the 'right' imagery to please Instagram's ever changing algorithm, but in comparison to the time, money and effort that can be spent on long form content such as editorial shoots, a single, consumable image allows a lot of space to focus on what's next. Choose wisely and post content on the platforms that you have the time and passion for. I progressed from the blog over to Instagram and YouTube organically when I found the time was right for me. Similarly it's okay to take inspiration from those already kicking ass to decide what route is the best to take. Perhaps there's a platform you haven't explored yet.
Broaden your Horizons
Comparison is the thief of joy, something I truly wholeheartedly believe, but inspiration? It's priceless. Sometimes all we need to encourage ourselves is to choose to see how far others have come from their beginnings in the industry. We can choose not to compare our own journey, after all we're all unique just as our content should be, but it's also motivating to see what is possible for us in the industry. Is there something happening on a social channel or a platform that maybe you could start to use to your advantage? Facebook video, in-depth blog articles, IGTV, styling videos, vlogs or Instagram stories for example. Or maybe there's an opportunity offline that could be perfect for you.
Take Chriselle Lim - my ultimate girl boss inspo since the beginning. Everything she takes on and every step she makes, helps to encourage my own ideas. Her drive, her passion, her zest for her brand's development is second to none and that for me is what is truly priceless. Seeing her team grow, her family thrive, her brand venture into new formats (she just started CInc Studios) and watching her content constantly improve is a real motivator.  Similarly look at Aimee Song, her style is gorgeous and the way her content remains so true to herself is inspiring. But she also released an Instagrammer favourite book (for instagrammers) and runs her own fashion brand, Two Songs. And then there's Claire Marshall, someone who stands alone with her brand, style and creativity. Claire puts 100% into everything she develops from her Instastories, to her incredible YouTube videos through to her new Facebook Fives, five minute videos. She's always pushing the boundaries and she's the type of creator to look at, to offer inspiration to broaden your horizons. Moving forward is the only direction for us.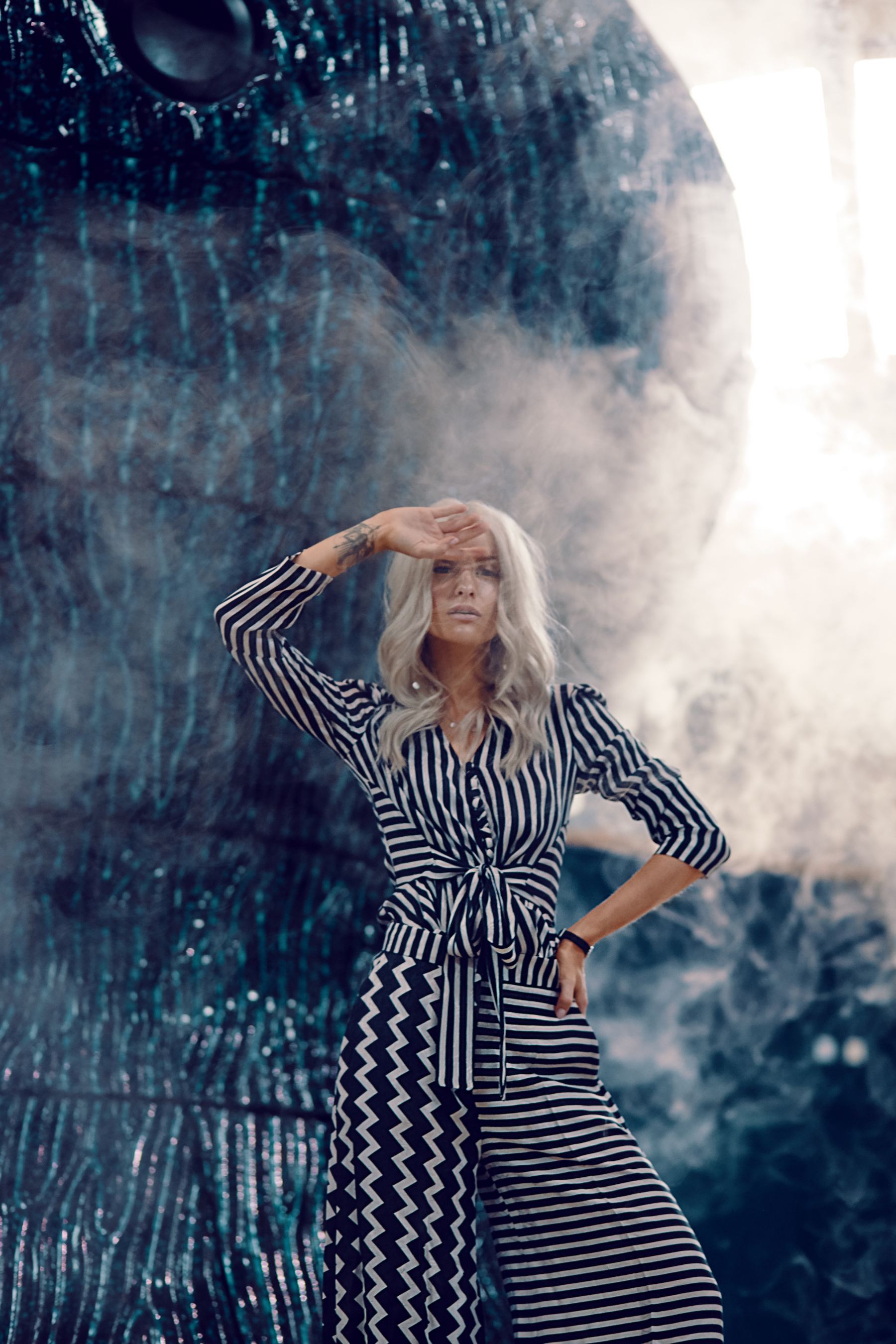 Don't take the 'Easy' Route
A quick note on avoiding taking the 'easy' route - just don't. In the grand scheme of any career, there is simply no way to achieve success with ease. Hard work, passion and a continuous drive to succeed is the only way you will truly get ahead of your game and look after your business model correctly. The topic of buying likes, bots, followers and everything in-between has been at the forefront of our industry for some time now and it finally seems as though both brands, content creators and consumers are wising up. There are inevitable repercussions to using these 'cheats' and quite simply it is committing fraud. A number of the biggest brands in beauty especially, are beginning to use newly developed systems to discover the individuals committing these acts and it's only a matter of time before the damage is revealed and inauthentic influencers are revealed. It's going to shake up the industry massively, especially as a number of instagrammers have grown so massive by buying followers that they now front beauty campaigns. Unilever this past month has pledged to never to work with creators with fake followings, never buy followers themselves and develop partnerships with platforms who agree with their values. It's about time.
THIS IS OUR TIME
It's time we were taken seriously by our peers and time we take ourselves seriously too. The decisions we make for our business models impact not only ourselves but those who we work alongside in the industry too. If one of us makes a huge mistake, it can impact on everyone else within this new industry. We must strive to be trustworthy, transparent and have full respect for anyone consuming our content. We must be fully aware of the influence we have and the influence we strive to have.
Us bloggers just need to think outside of the box, try new things, break the boundaries, diversify our content and ensure that we build a platform that we can't wobble and fall from too easily. Build a strong and stable base first and then run with your most exciting ideas and make them happen.
Sign up here for a weekly catch up of everything Inthefrow