24.06.2018
The future of
Bloggers and Influencers
Welcome, firstly, to the brand new and improved, Inthefrow 4.0. It's been in the works for a little while now and I'm thrilled to finally launch the fourth design update of my fashion, beauty, travel and wellbeing blog. You might notice that the blog categories now perfectly mirror this, and that's what you can come to expect even more of in the future.
Kicking off my passion for blog writing in 2012, I had no idea the blogging industry would blow up the way it did, or where it would lead many of the people who were first to jump on board. But here we are, 5.5 years later, with a site I'm extremely proud of and a full time career that I never expected. And it's the same for so many others, who took a chance, posted consistently and gathered a loyal readership who loved what they had to say...
And for those of you, I dedicate this new blog design.
If I didn't still believe in blogging and it's future, I wouldn't have spent time working on this new update. But, after three years of the old design, I felt a little refresh was needed, for my current audience, previous audience who may have fallen out of love with blogs, and future audiences, who I hope find a new blog to read and love. I was bored of the same old thing, and so I've mixed it up, played around with layouts and drawn up something a little different. It's now all about the images, making them bigger, bolder and more apparent. Why did I spend hours taking photos, for them to be tucked away behind text boxes on the homepage where they couldn't be seen?!
I also wanted to design a really concise wardrobe area, where you can find everything that's tucked into my spare bedroom closet right now. So if you're scrolling my instagram and see an item you love, you know just where to find it. But the chances are, most of my instagram posts will be linked straight away on the Looks page. Head straight there, select the photo you like and it'll show you the exact items I'm wearing (or close enough at least). Hopefully this makes this site a lot easier to browse and shop from.
And like I said, four categories are all I now needed. Fashion, beauty, travel and wellbeing, each one broken down into a number of further sub-categories, so you can efficiently find anything you desire to read. If you wish to find some inspiration for a Winter Retreat holiday, look through all of the Fragrances I may have reviewed, or search through my Reflective posts, everything is categorised ready for you to find. It's just a bit simpler and fuss free.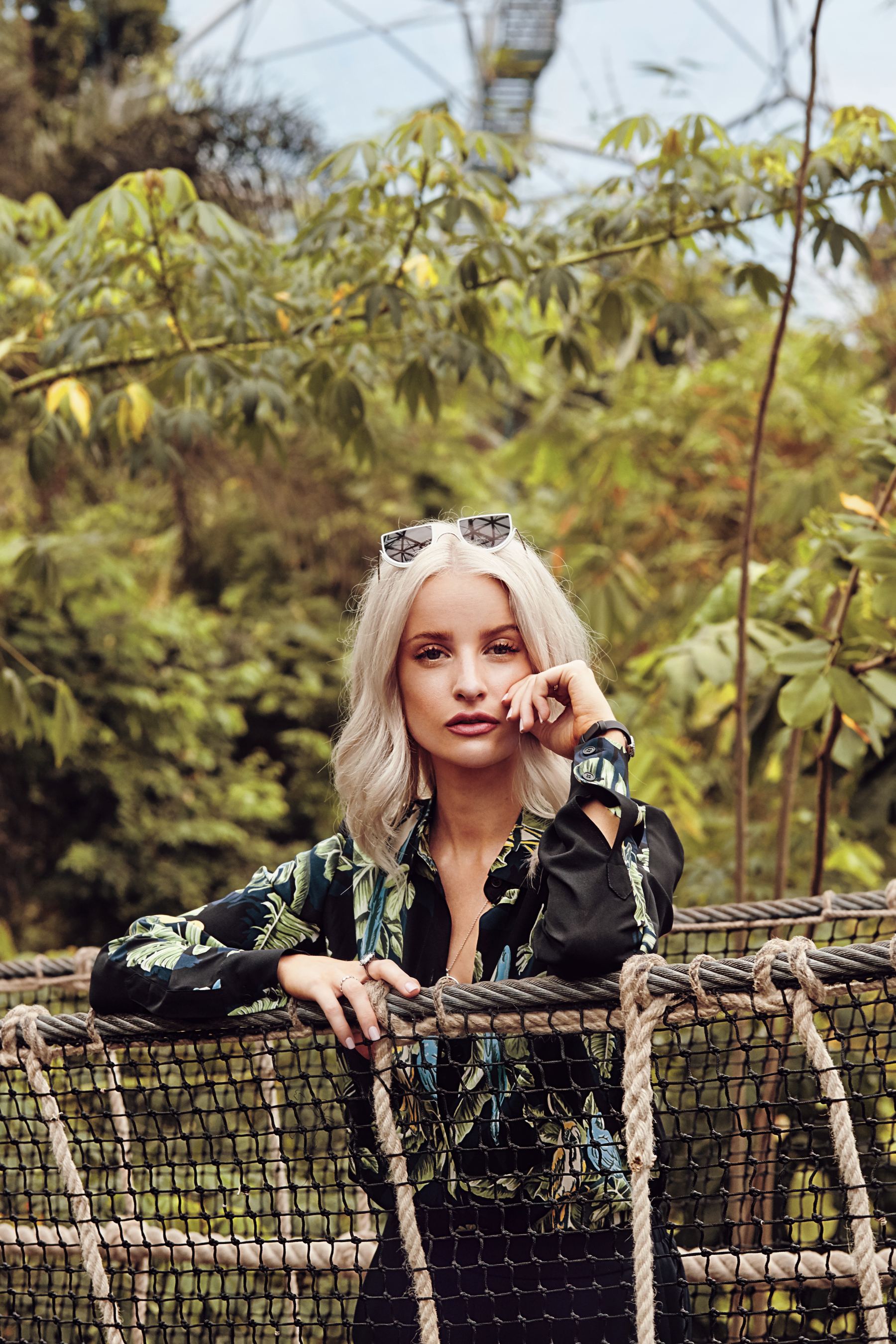 But I know for a fact, that people are still reading and loving blogs; the people that still enjoy long form content and enjoy getting stuck into a blog post in the same way they'd get stuck into a new hard back book. I adore long form content on topics I'm really interested in. But I also like to read reviews on the latest beauty products, to see beauty bloggers trying the makeup on their face and fashion bloggers offering styling advice on the latest trend pieces. I adore looking through their imagery, digesting pieces of text as I go and getting stuck into a moment of escapism. But I also have my favourite blogs, usually by bloggers I personally adore and relate to, and so I know it's that personal touch that has made blogs such a phenomenon over the last 8 years. You want to see what I have to say, or what X, Y or Z has to say, rather than any old writer. Which I think is a reason why some blogs became more popular to read than online magazines; it's all about the person and personality behind the text in a lot of cases.
I love writing my blog; it's my favourite platform. It's where I started and it's the only platform I technically own - and this is something I always tell other bloggers who decide to cut back on their blogs. If Instagram or Youtube were to shut down tomorrow, just like Vine did, that's your career gone. It's a scary prospect for so so many people now who are technically Instagram 'influencers'. And just to clarify, influencer is not a word I have ever or will ever call myself - but I understand it's the industry title and I know you'll know exactly what I mean when I use it. For the people who are solely based on Instagram or on Youtube, it really is best to spread yourself a little further across channels, just in case the worst did come to worst. For anyone with a blog, it's something that no-one can take away from you, and it will always be owned by you. So actually, it's one of the best assets to have under your Gucci belt.
Instagram has been playing us all when it comes to allowing our audiences to see us, find us and engage with us. I understand there will always be change, and so I've come to terms with it over the last year. There is nothing we can do about the fact that engagement used to be so much higher for us all, so we might as well try to find a solution that can work for us. And for me, that's working on content I love, imagery I'm proud of and posting pictures that I would personally love to see. Some people post on Instagram and then don't spend any time on the app outside of hitting publish, because they don't enjoy scrolling or seeing other people's content. I feel like, if you don't enjoy scrolling and interacting, why should anyone enjoy scrolling your pictures and interacting with you? You have to give some to gain some in this industry, and it's all about putting out content you love on platforms you enjoy. Otherwise, what is the point?
The blogging industry grew so massively back in 2013/2014 - and it was due to the loyalty and trust that the audience placed on the writers they were enjoying. Adverts were becoming too much and we were all sick of seeing the same recommendations, and so hearing the ordinary girl's unbiased opinion on a face cream was so refreshing. But it was exciting and enlightening, listening to these fresh pieces of advice from people who weren't being paid to share their opinion. I bought so many products due to the recommendations of bloggers - I was absolutely hooked, hence why I started my own blog. And now, I totally get why people are disinterested. The #ad took over the Instagram space, it seeped onto blogs and it became apparent that a lot of money was being passed around from brands to bloggers. I honestly think it wouldn't have caused such major concerns, had it not been for the prolific ad posting of a number of Instagram users who decided that pretending to like detox tea or McDonalds (for example) was worth it for the dollar bills.
It just became too much. The same person saying they love one eye cream one week and a different one the next; the audience was confused, disappointed and fed up. They fell out of love with the people they once trusted and relied on for advice. They couldn't trust these people with their money anymore, and decided that all Instagrammers and Bloggers were the same. We were all tarred with the exact same brush.
The annoying thing is, the people at fault for cashing in without a slight thought for the people buying these various items they were promoting, in most cases weren't even Bloggers. They were socialites or models or reality tv personalities. But because we are all on the platform, and we're all talking about clothing or travel or beauty products, in the eyes of the people watching, we are all the same.
I understand that for some, their feelings towards blogs have changed. The way blogging used to be was so pure. But yet, the way blogging is now, is unbelievably exciting. Bloggers are fronting campaigns, working with some of the biggest brands in the world and jetsetting on trips in order to gather content that their audience might enjoy. They're not frolicking for the sake of it, in most cases; they're working and shooting and posting for their audience. And if you find the right Blogger, regardless of whether a brand kindly paid them to talk about their product's, that product will only be mentioned for the right reasons. Brands can offer me a sum to post, but if I don't use it, don't like it or don't think my followers can gain anything from it, it's not ending up anywhere on my platforms.
And that's the way I've always been. It's easy for me to say, and I know it's hard for some to believe, as I too don't trust some of the people I see posting ads back to back on their feeds. But choose wisely who you follow, and take a look at the campaigns they've been willing to put their name to, and make a choice as to whether you feel their choices have you, the follower, in mind too.
Going forward, I think it will be the honest Influencers; those that don't take their audience for granted, that don't hound their followers with continuous, hollow advertisements and those that really take the time to chat with, engage with and care for the people following them, that will have longevity in this industry. Blogging is so much fun, and I think that everyone should blog if they have something they wish to share. But for those looking for a long term career; they won't find it in quick, heartless and meaningless content. Content with substance, care and thought will always win in the long term, over a quick cash boost.
You have to love what you do,
and what you put out,
in order to see the love returned.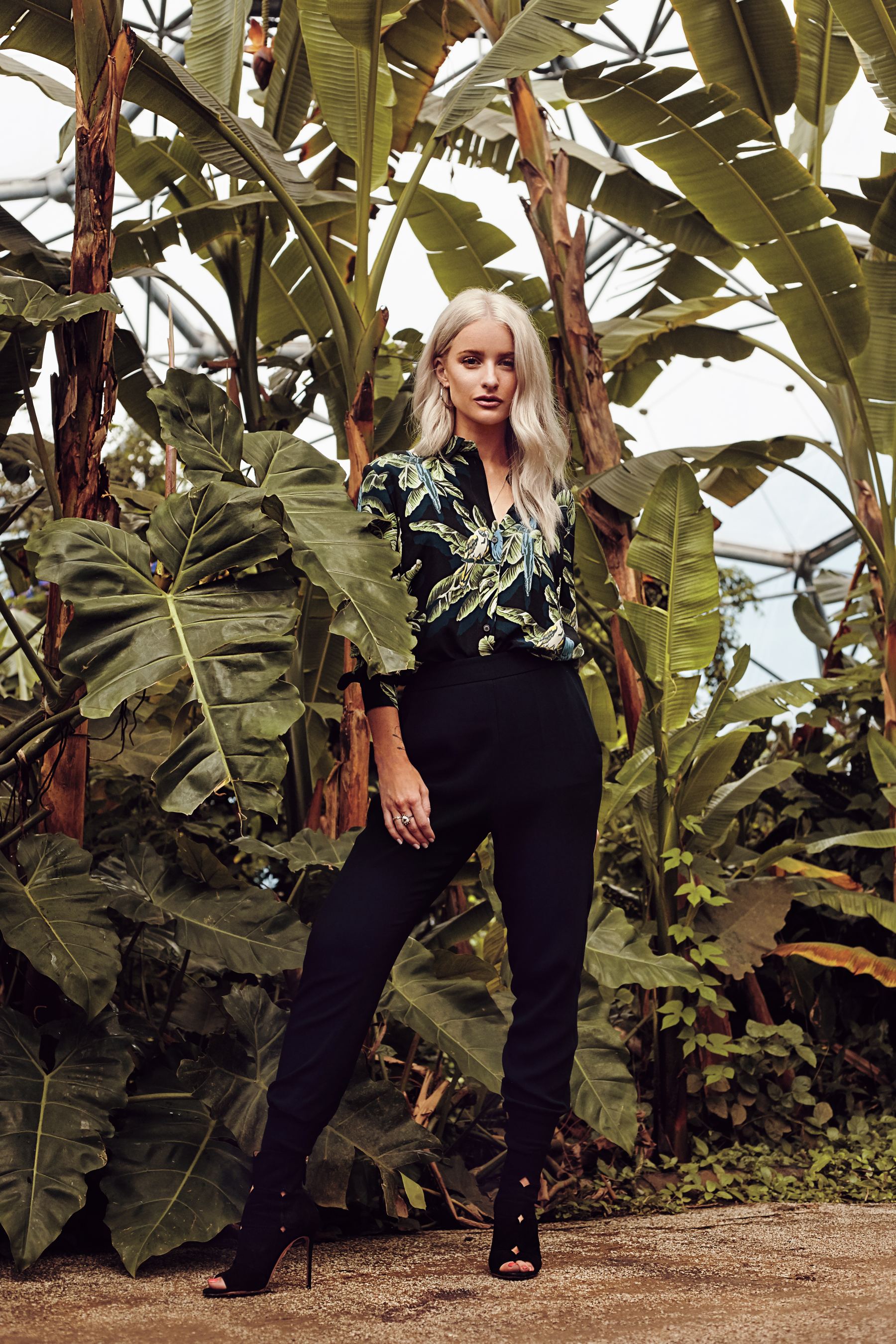 And that's my take on it. This industry is going nowhere for a long time and Influencers are growing and gaining even more momentum, even if Instagram doesn't seem to want them to.  IGTV only just launched, and it's yet another place for content creators to get imaginative and create even more content for there audience. These new tools are always popping up and taking over the space, changing the pace and the way the industry is ticking. But it's about keeping it fresh and alive, fun and surprising.
It's best to embrace it, enjoy it and do whatever you can to show your audience you're here to stay.
____
The biggest thankyou to the Eden Project for being the perfect location for this Sustainable fashion shoot. More on that in my next post, but the ten hours of travel was well worth it to spend time in this beautiful, tranquil place.
Secondly, a huge thankyou to Selfridges for dressing this shoot and being so wonderful to work with.
And thirdly, to Kyle Galvin for being so imaginative and always providing the lols, even when you're three hours into a boring five and a half hour train journey. Kyle deserves to shoot for the biggest brands in the world, so I'm always so thrilled and honoured to work with him.
And to my other half, Alex, for being there through the stressful redesign and update of the blog and for filming this shoot like a trooper.
Enjoy the new site, and please do leave me any feedback in the comments as I cannot wait to hear what you think about the site, the topic and anything else I've mentioned. Thank you for being here!
Sign up here for a weekly catch up of everything Inthefrow