11/04/18
The Yellow Dress Trend
& The Best Spring/Summer Styles Out There
From the Spring Summer 2018 runways to the Oscar's red carpet, yellow dresses have been the centre of attention the past few months and I for one am totally okay with it! At first glance, the idea of wearing a shade of yellow head to toe is something that sets alarm bells ringing but from Greta Gerwig to Rihanna, and from Gigi Hadid to Emma Stone, there are so many ladies showing us how to wear the hue, the right way.
My initial hesitation came from my hair colour, which I think for many is the case too. How could I possibly find a shade of yellow that could compliment my silver hair? It seemed that perhaps yellow was a step too far for me, until I came across this beautiful Lazul canary yellow maxi.
Cue a new colour obsession and a wardrobe revamp for the Summer!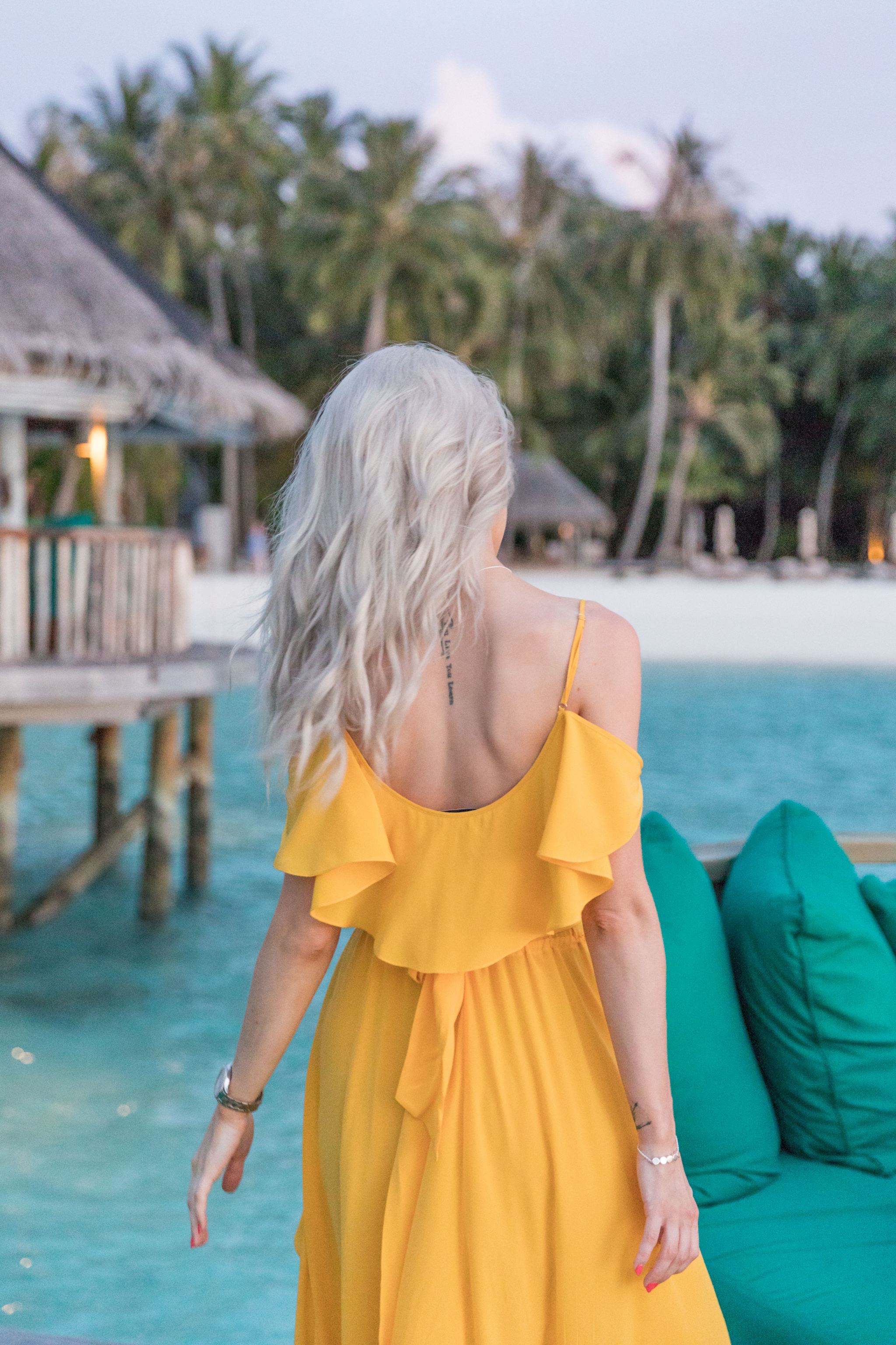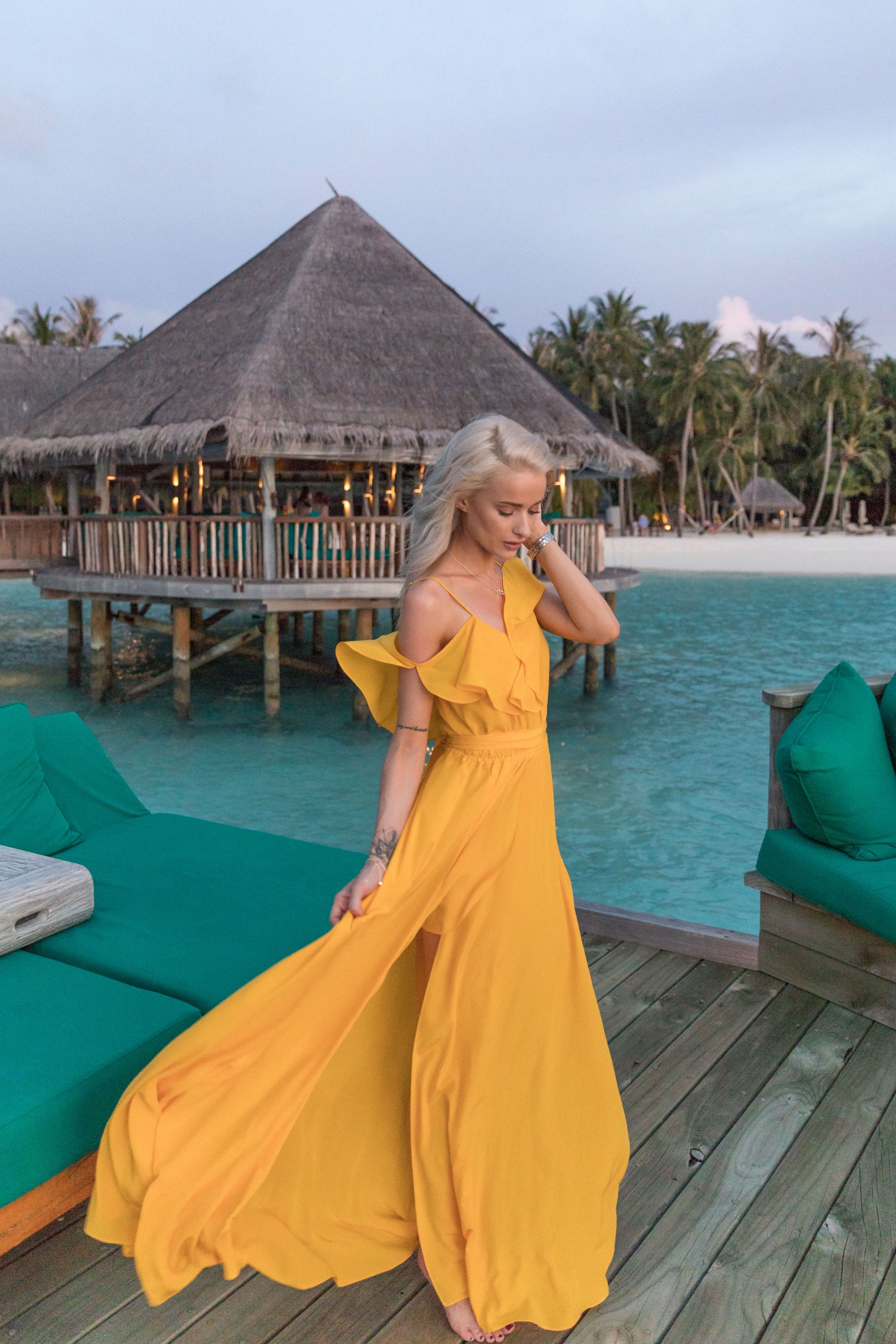 SUNSET STYLES FOR THE BEACH
The easiest of ways to add this wondrous shade into your wardrobe, is by also adding it into your suitcase. My holiday wardrobe is always so much brighter than my everyday shades, so adding a vibrant, honey yellow, was a lot less daunting knowing it would be pictured near a white sandy beach and a beautiful blue ocean. To combat the heat I knew I wanted a lightweight material, that wasn't overly structured and I pictured a long maxi style with sweet, ruffle details to encompass island life. I definitely found it in this Lazul style and can't wait to wear this again. Think straw bags, bare feet and minimal accessories, to let the dress shine bright.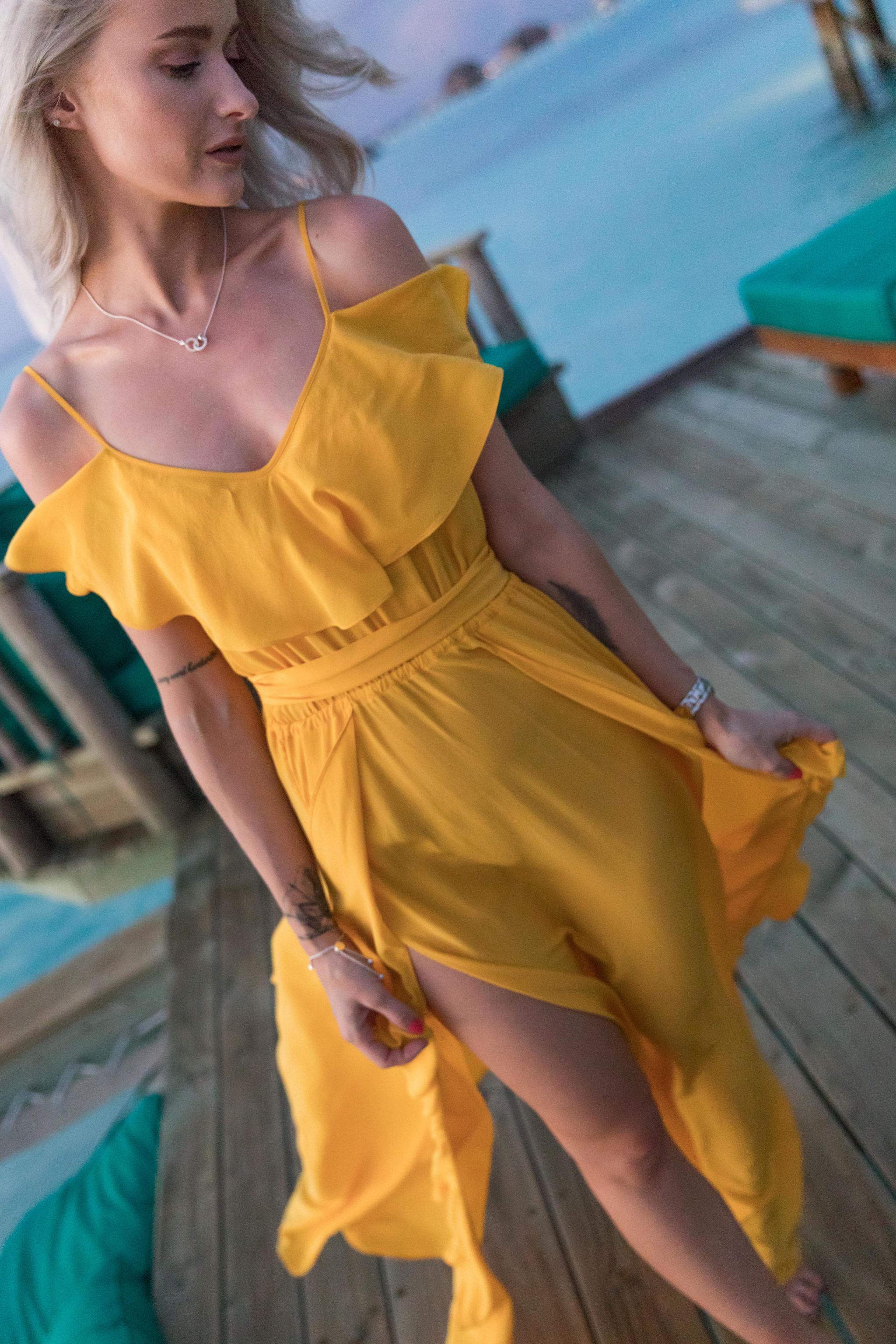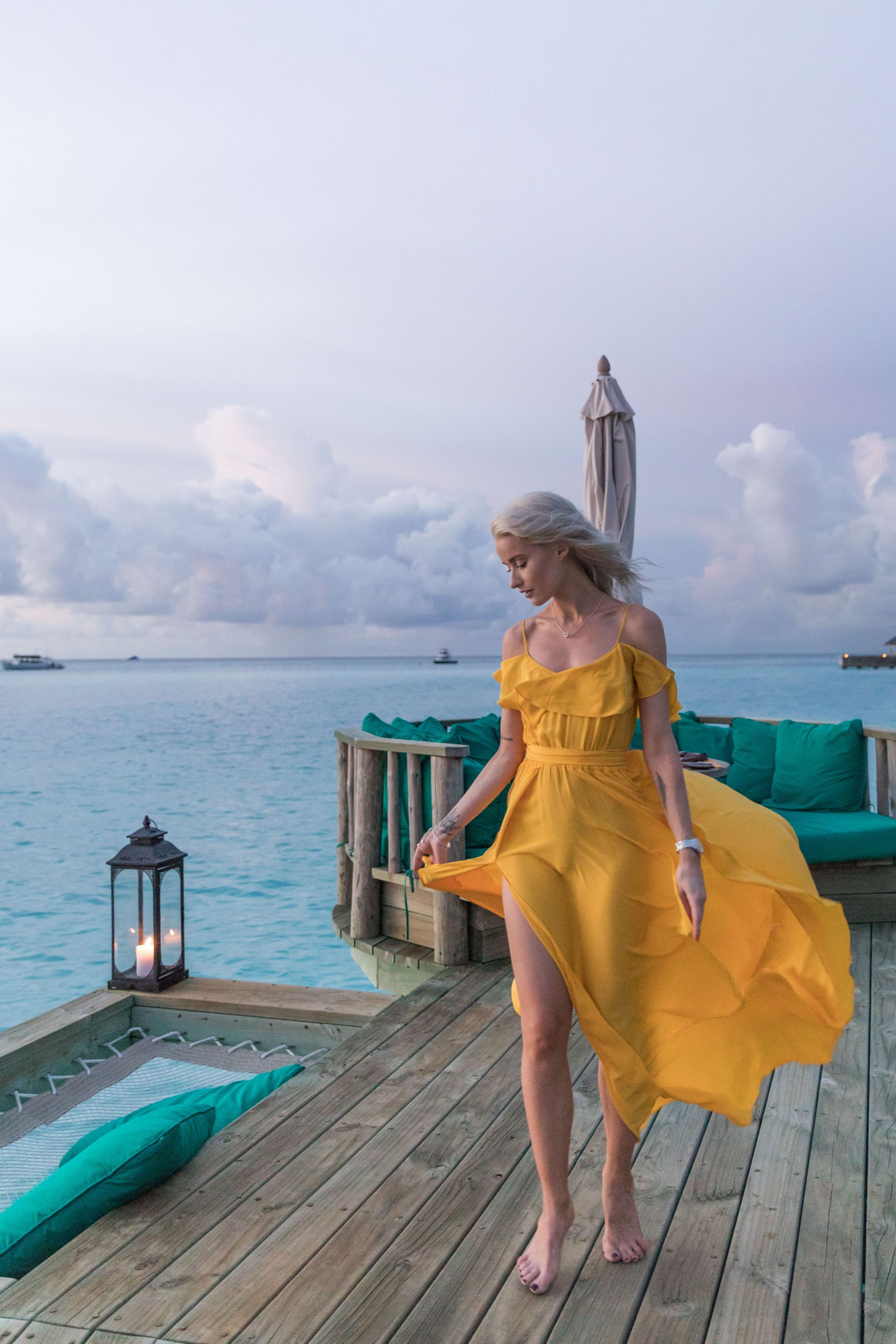 YELLOW FOR THE RED CARPET
We've seen so many incredible, inspirational women taking so many different aspects of life by storm recently and a multitude of them have been doing it wearing the colour of the season- yellow. From fitted, fluted gowns through to flowing, statement dresses, there's been a plethora of inspiration on how to take this stand out shade from day to evening. Think true yellow shades that are enhanced by statement jewellery, metallic accessories and make you feel like you could conquer the world – because you can!
BRING SOME SUNSHINE TO THE OFFICE
Let me start this by saying I am fully aware there are a lot of people who may not be able to get away with such a bold colour at their place of work. Many may have strict uniform standards and many may work in environments that require more muted clothing choices. However if you do work in a more creative setting or with less strict workwear rules, then there are plenty of styles and ways to suit you, in shades from marigold to pastel to canary. Think belted silhouettes, enhanced by sharp blazers, killer heels or even your favourite leather jacket and commit to bringing a little fun into your office space this Summer.
THE BEST DRESSES FOR BRUNCH
You can take Greta Gerwig's lead and stun in yellow for an evening event or perhaps you just want to work the colour into a more everyday occasion. Shopping with friends, heading home to see your parents or my personal favourite of course – a weekend brunch. There are so many ways you could fit a yellow dress into your casual weekend look, that the world is very much your oyster when it comes to shade, length and style. Think a bleached denim jacket thrown over your shoulders, a tasseled cross body bag and some chunky ankle boots to create some edge.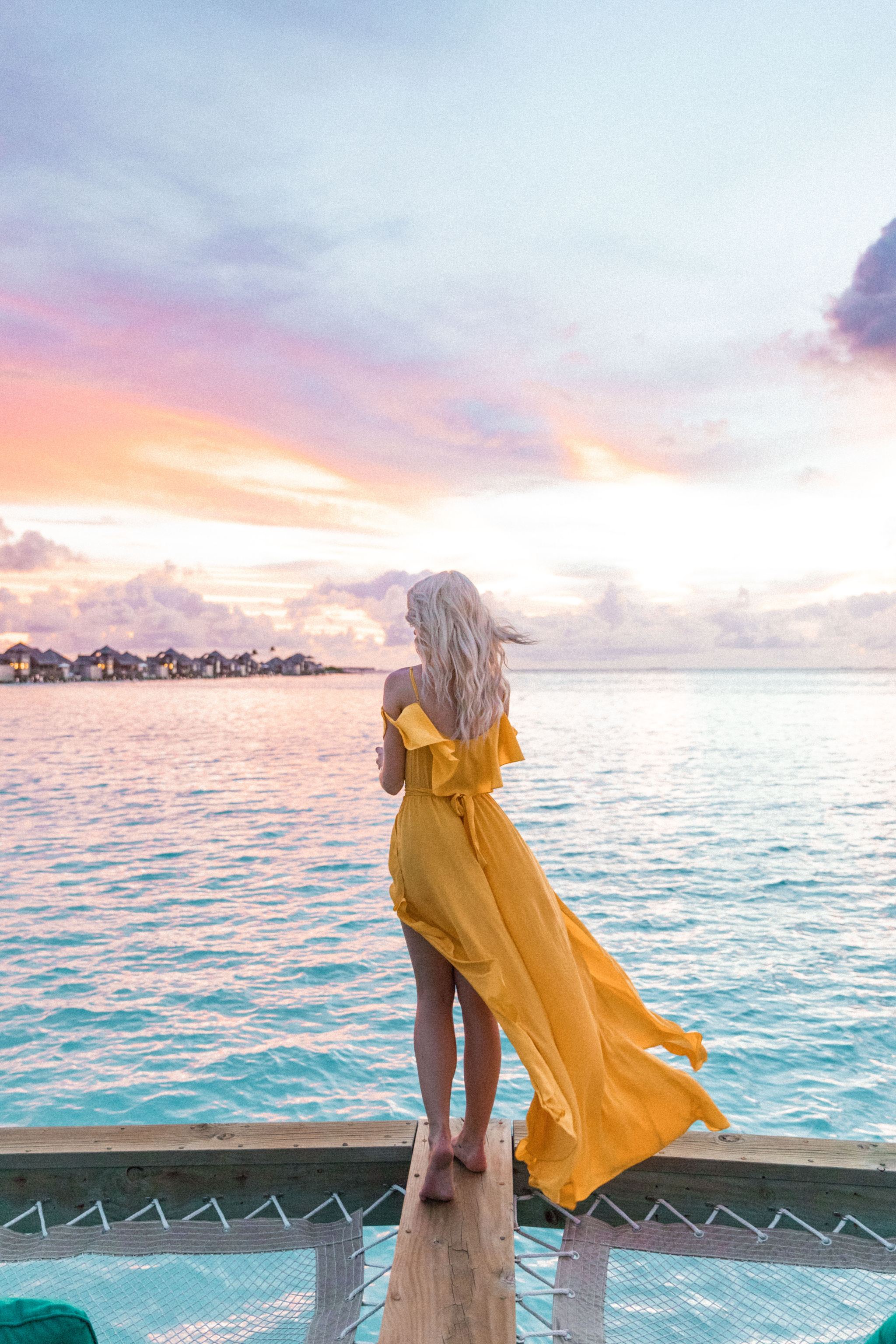 And just because there are so many beautiful styles out there, here a few more I fell in love with while searching for the best styles. Definitely suitable for being the best dressed wedding guest this Summer!
Have you added a yellow dress into your wardrobe yet? And if so have you styled it yet? I'd love to add some more to my closet and suitcase so let me know below if you've seen any stand out pieces!
Sign up here for a weekly catch up of everything Inthefrow