This is a paid for advertorial in collaboration with House of Fraser.
30/04/18
Suit Dressing
Location: Jade Mountain, St. Lucia
You might already be aware of my affection for suits. They're a staple in my wardrobe and I believe everyone, male or female, should have a signature suit in their outfit collection. You just don't know when you're going to need one. But, in honesty I think suits can be far more exciting when you see past their usual, stereotypical usage. Interviews and funerals are the two events that spring to mind that most people will want to wear a suit for. But honestly, the suit is an outfit, an investment, the perfect ensemble for any occasion at all. And here are a few ways to wear them.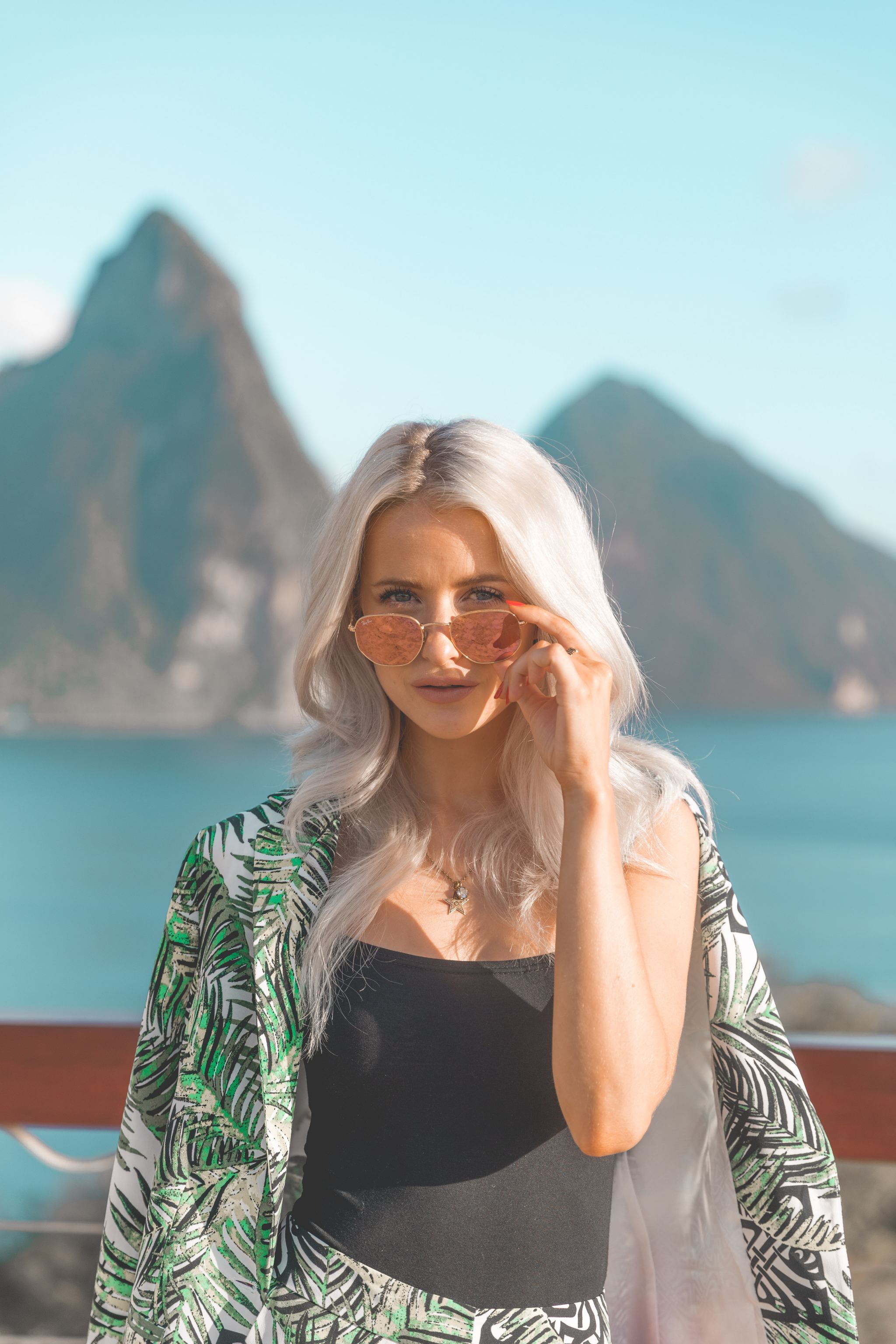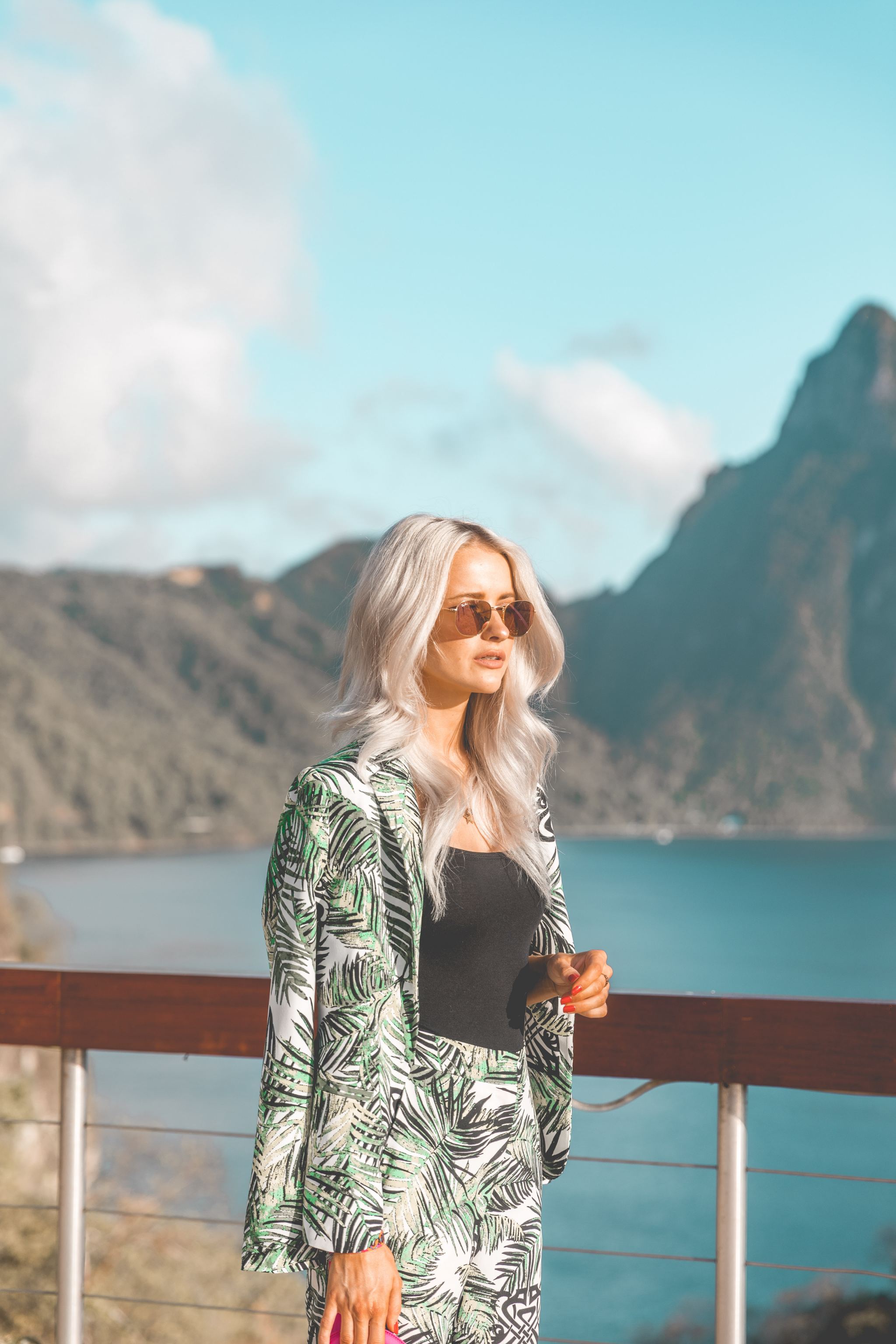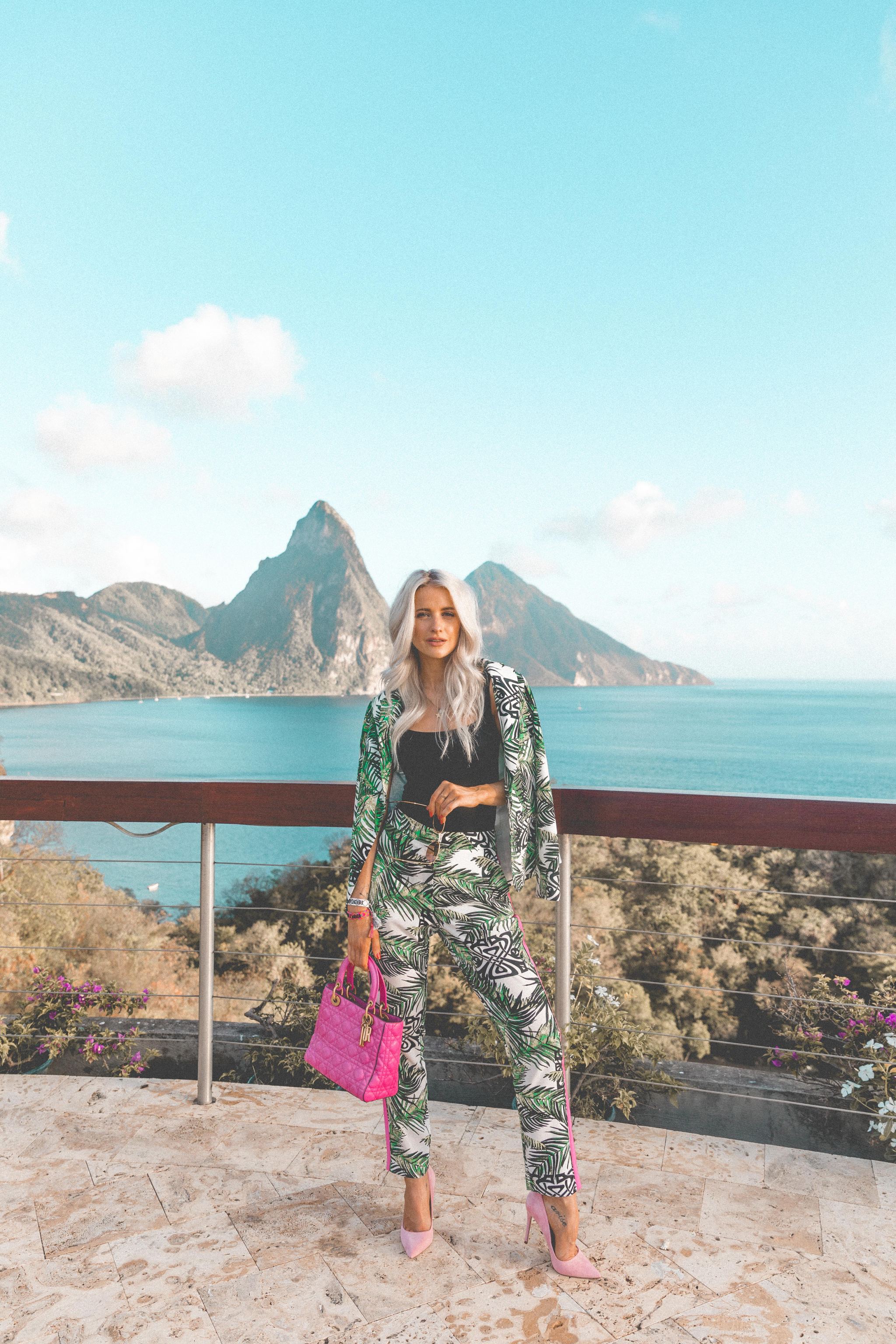 Holiday.
Depending on the climate of course, but you can also choose the material of your suit to match the climate. A lightweight, linen suit would be perfect for hotter weather, teamed with your favourite metallic sandals or strappy stilettos. It's just such a gorgeous choice; going out for dinner in a chic suit rather than the usual dress and heels. And in bearable climates, any suit that you could maybe layer over a t-shirt or a bodysuit like I have here, with heels or cute pointed flats.
Casual.
I adore wearing suits for casual occasions, but again it depends on the print and the cut. I love seeing girls rocking the suit and trainer trend – it just looks so cool. An awesome pair of white sneakers with a fitted grey pinstripe suit would look amazing, with the arms rolled up and an easy cami tucked in to the trousers. Super easy look but just looks so confident and stylish. Or if you're not one for trousers, pair with some easy pointed flats or ballerinas.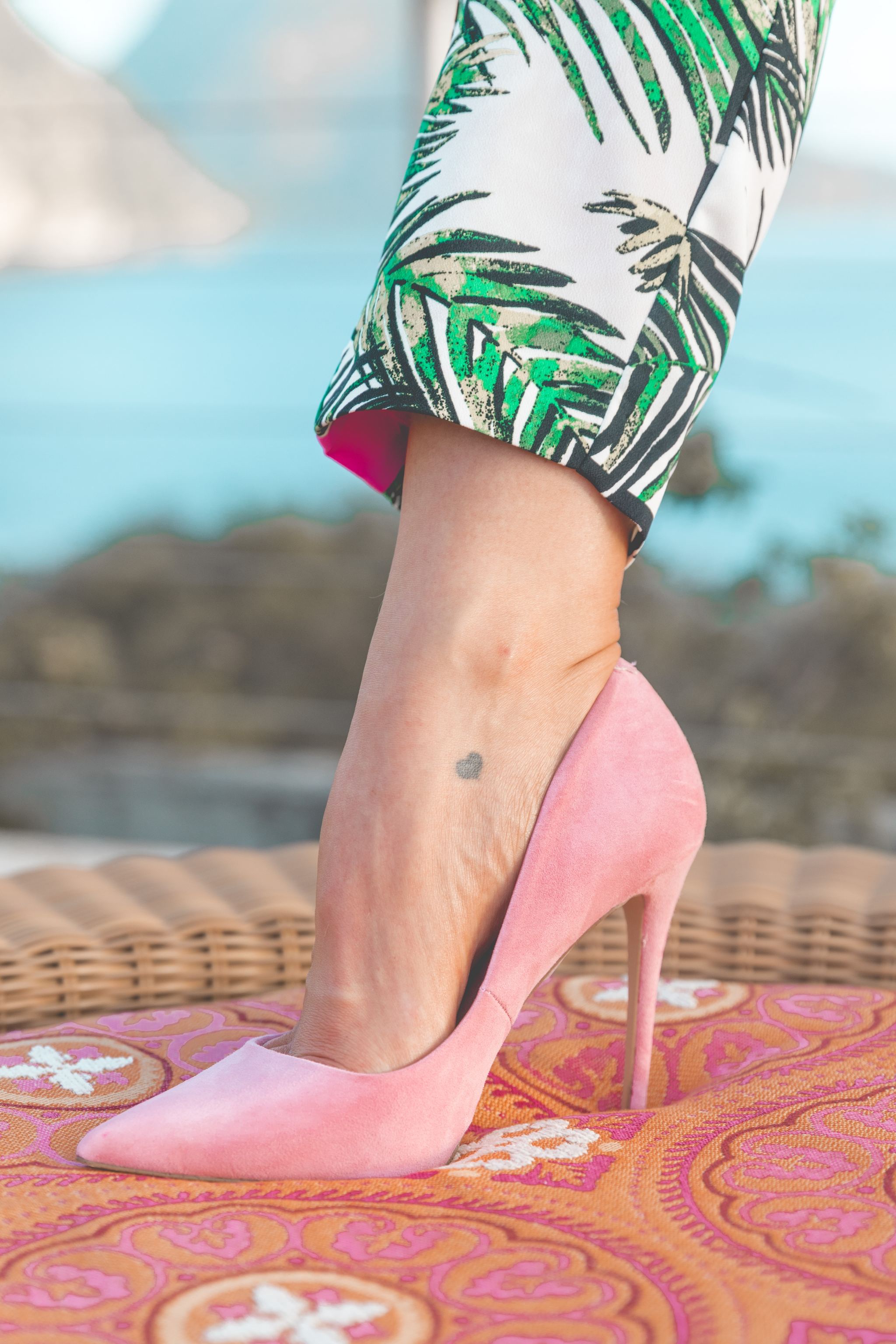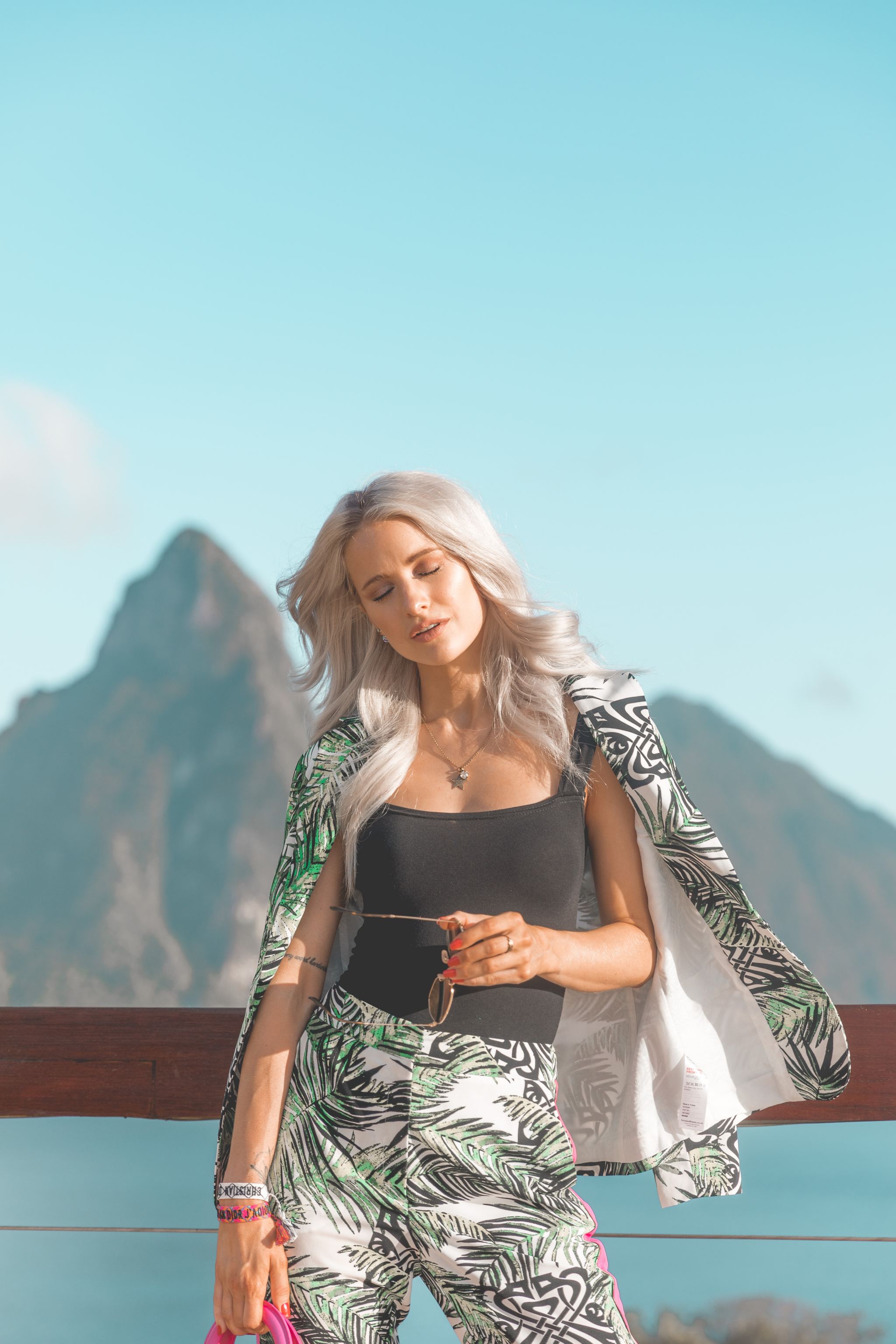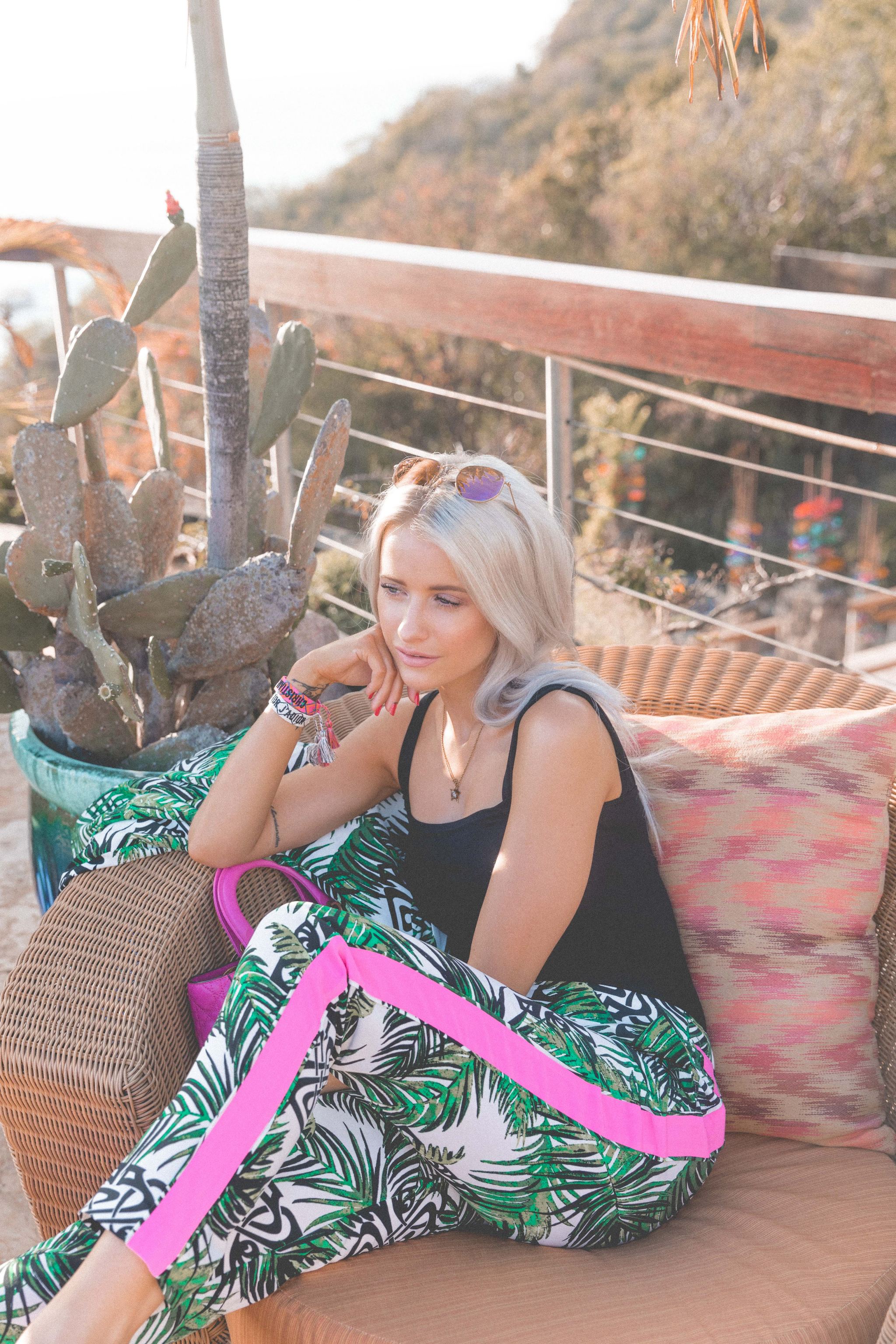 Night Out.
Why would you want to fit in on a night out? Don't wear the playsuit or the little black dress, instead go cool and collected in an amazing fitted suit. If you style it with a bra beneath the blazer, something like the Dior bandeau bra I wear a lot, or even just an amazing black lace bra, if the suit trousers are high waisted, you're going to look smokin'.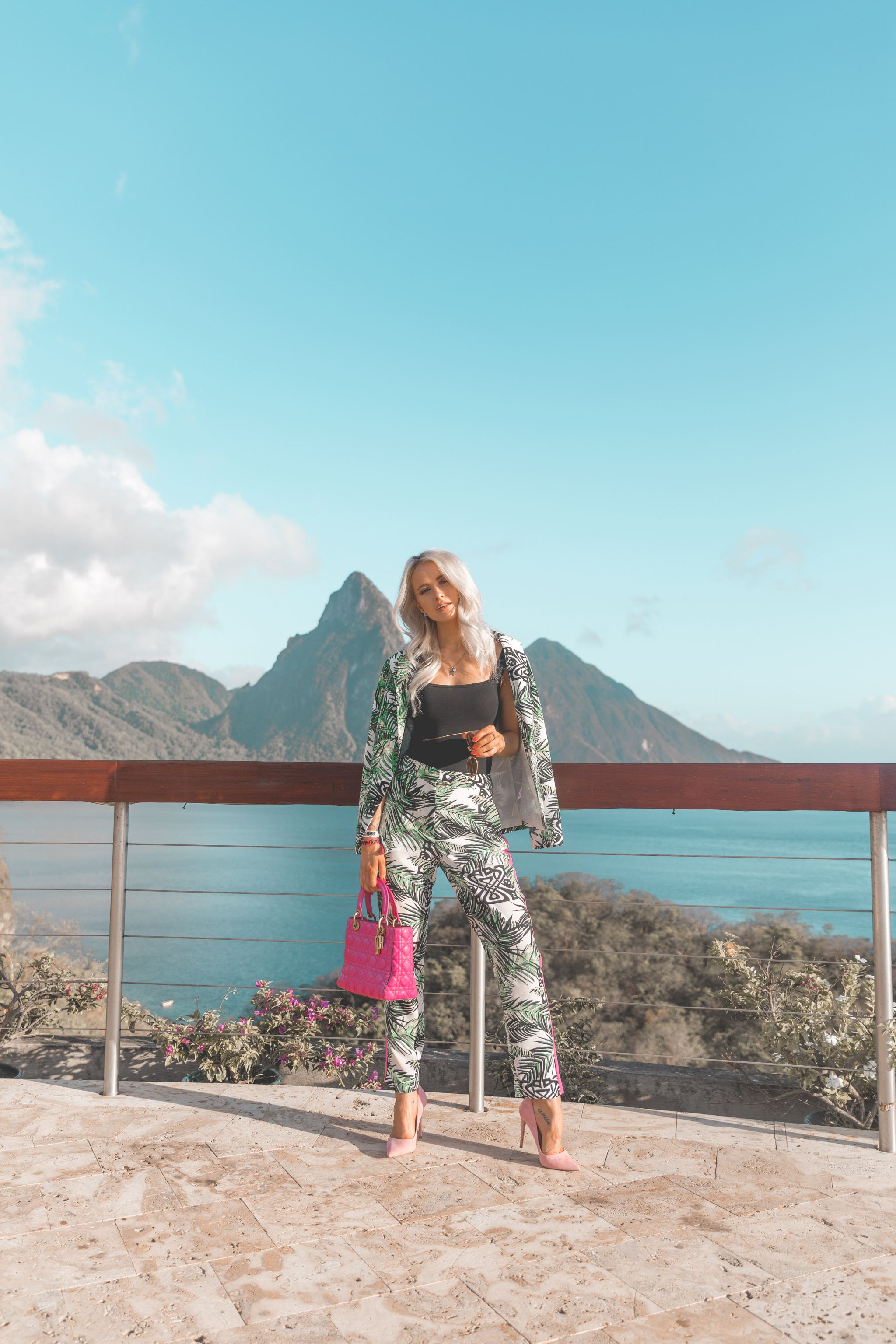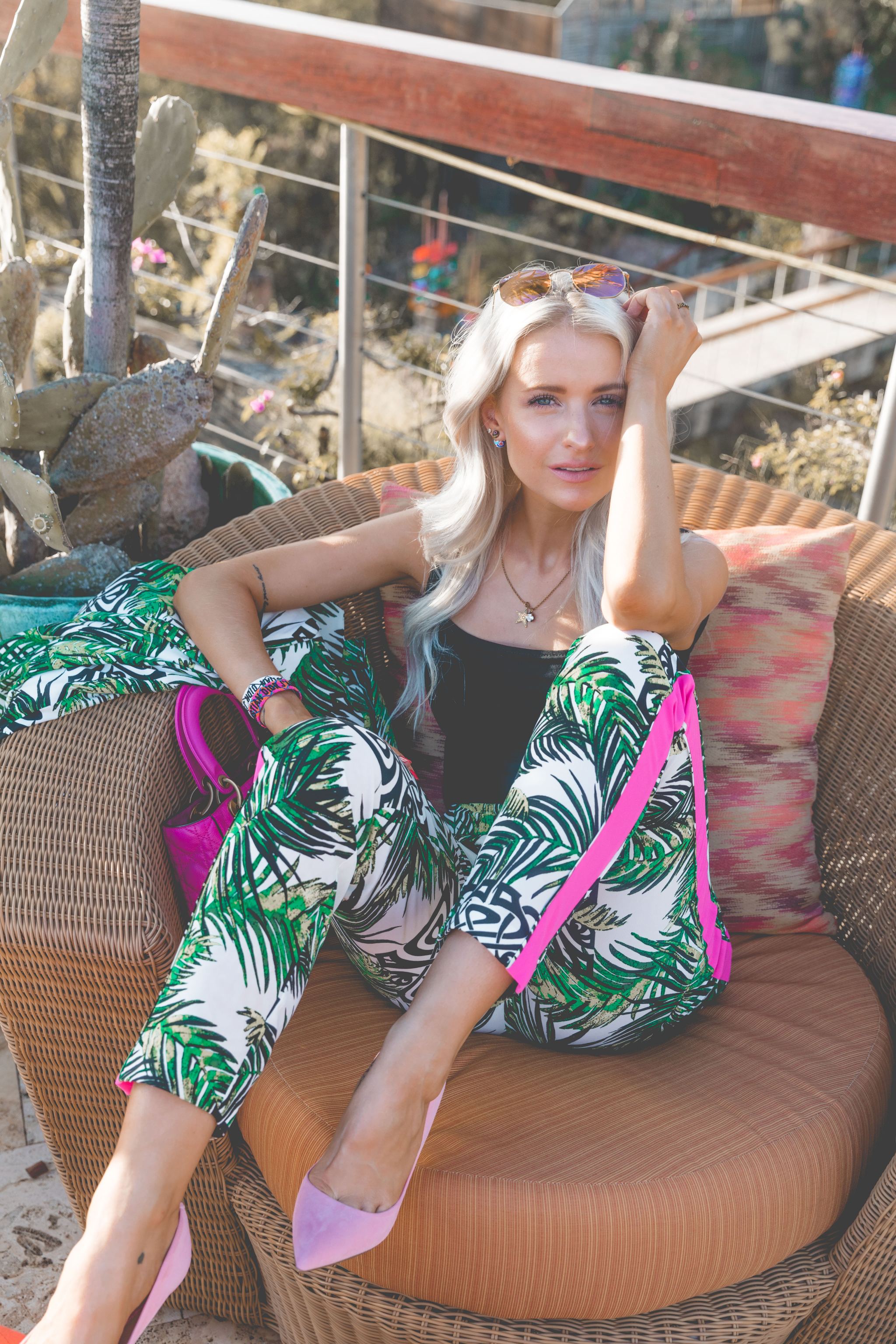 The Palm Print Suit.
And if you're anything like me, you'll probably fall for this suit too. The whole look you can find at House of Fraser. The print is absolutely amazing – I literally can't get enough of this. With the pink Steve Madden Daisiee Point Courts  too, the pink stripe along the side of the Biba Palm Print Trousers gets pulled out and brightened. Throw on a matching bag and your favourite jewellery too to make the look your own. I wore a black bodysuit, but you could wear a white or black t-shirt, or even a bra for an evening style. And then I wore the Biba Palm Print Blazer over my shoulders to suit the weather, but I loved the whole look whichever way I wore it. What do you think?
Sign up here for a weekly catch up of everything Inthefrow