09/04/18
Summer Accessories
High Street vs High End
I'm currently sat in my office, empty suitcases wide open on the floor, clothes scattered as far as the eye can see – this is my current attempt at trying to pack for my trip to India. As you can imagine it's not going particularly well, as I've managed to wander over to the blog to start a new post instead, but you can't always choose when inspiration will strike right?
I was looking over my accessories and deciding which items to pack: a new bag, a few pairs of sunglasses and my new flat espadrilles, and it got me thinking about the times that I prefer to buy luxury accessories over high street, or vice versa. Looking back over my last trips I can narrow down which versatile items I've splurged on and then managed to style multiple times, and which items I've picked up for a fraction of the cost.
So here they all are, in one detailed blog post. My current favourite holiday accessories, for those sunnier climates and a choice of whether to invest and splurge, or go for the high street option and save your hard earned money to treat yourself during your holiday instead!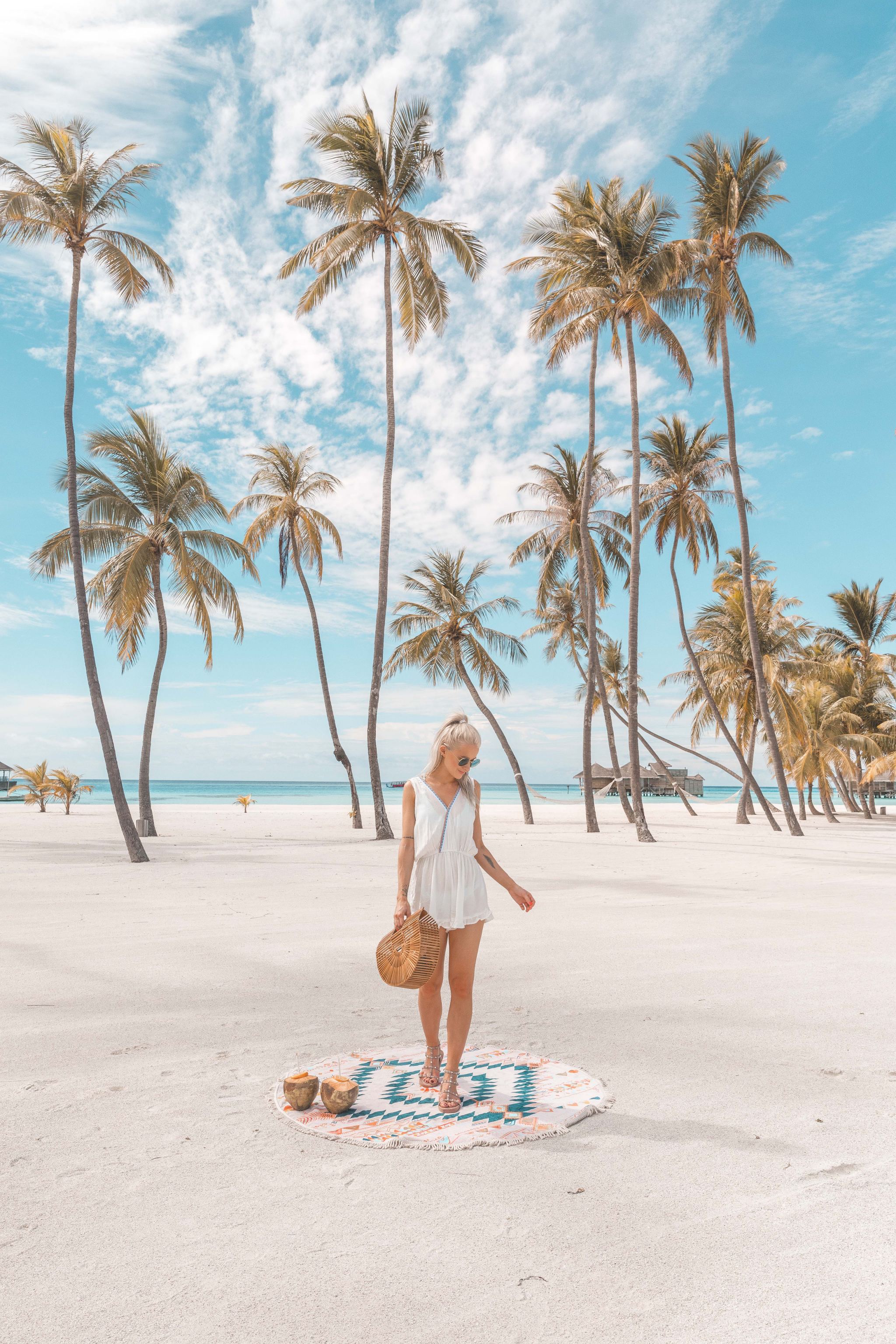 SUNGLASSES
Let's start with the most obviously of holiday accessories; sunglasses. I live in what seems like possibly the rainiest place in England right now and I used to live in Manchester, dubbed Rain City for it's never ending deluges, but I'm never without a pair of sunglasses no matter what the weather. This means when packing for my holidays, I do tend to splurge on some new designer pairs to style on both the beach and in the city. From Ray Ban, to Miu Miu, to ASOS – I've picked up both classic and trend led styles for my trip to India and I can't wait to team them all with my other new purchases. No matter what your budget, you can definitely find a style to suit you!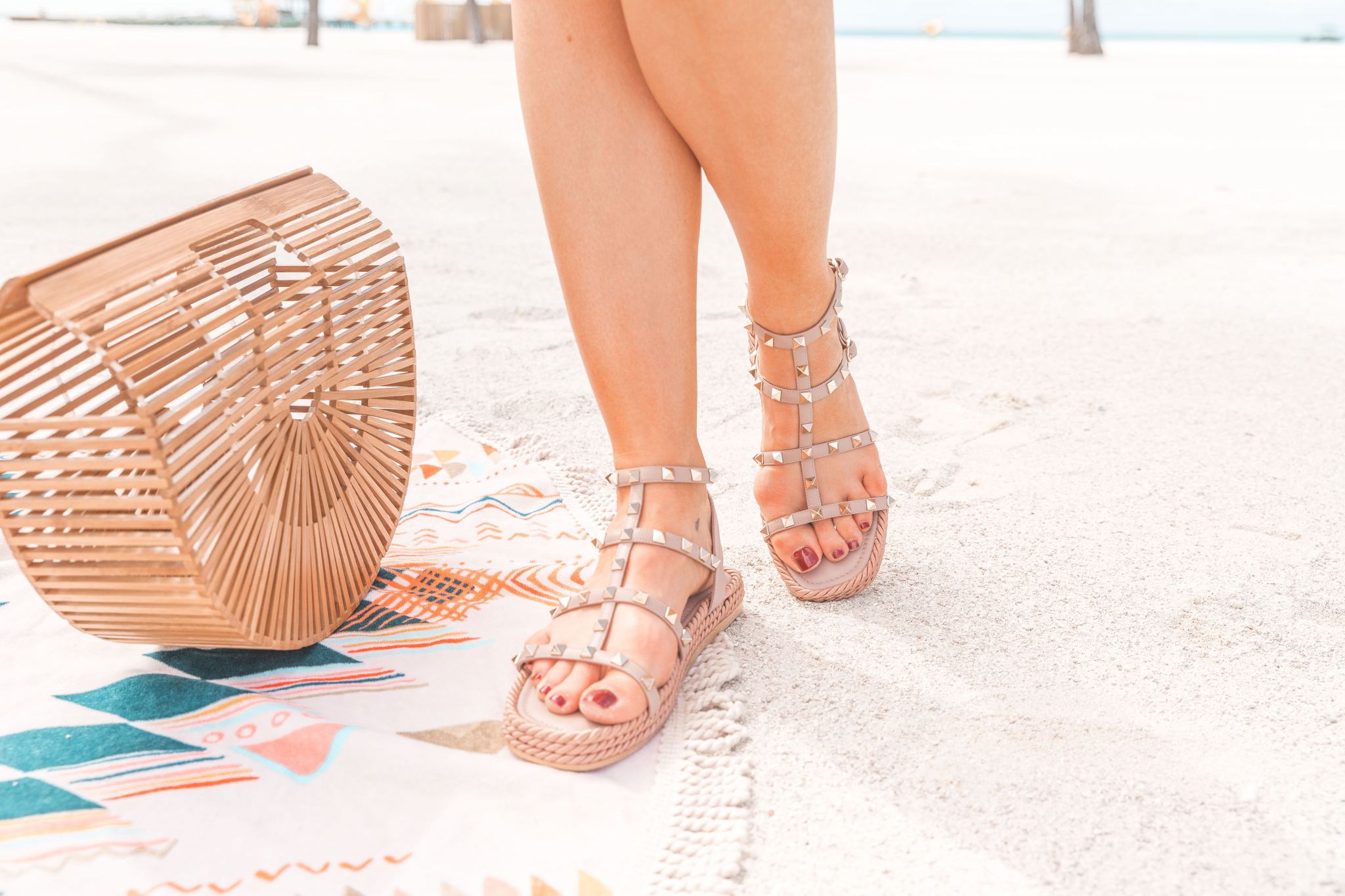 BAGS
It's all about the versatility when it comes to bags for me. If I can use them for both day and night, as well as at the beach and in the city, then I'll happily spend that bit more on the item! Take this Cult Gaia bag. I wasn't convinced at first scroll that it would be a bag I'd get my cost per wear from, but fast forward and I love how this looks and how roomy it is! Yes, I'm a handbag girl and it's definitely one of my biggest fashion/investment expenses, but if it can't be used in more than one setting, it's likely I won't make the purchase. Similarly, if something is incredibly trend led and looking ahead might only be 'in fashion' for a season or two, then off to ASOS or Topshop I go, to see if I can find a great dupe!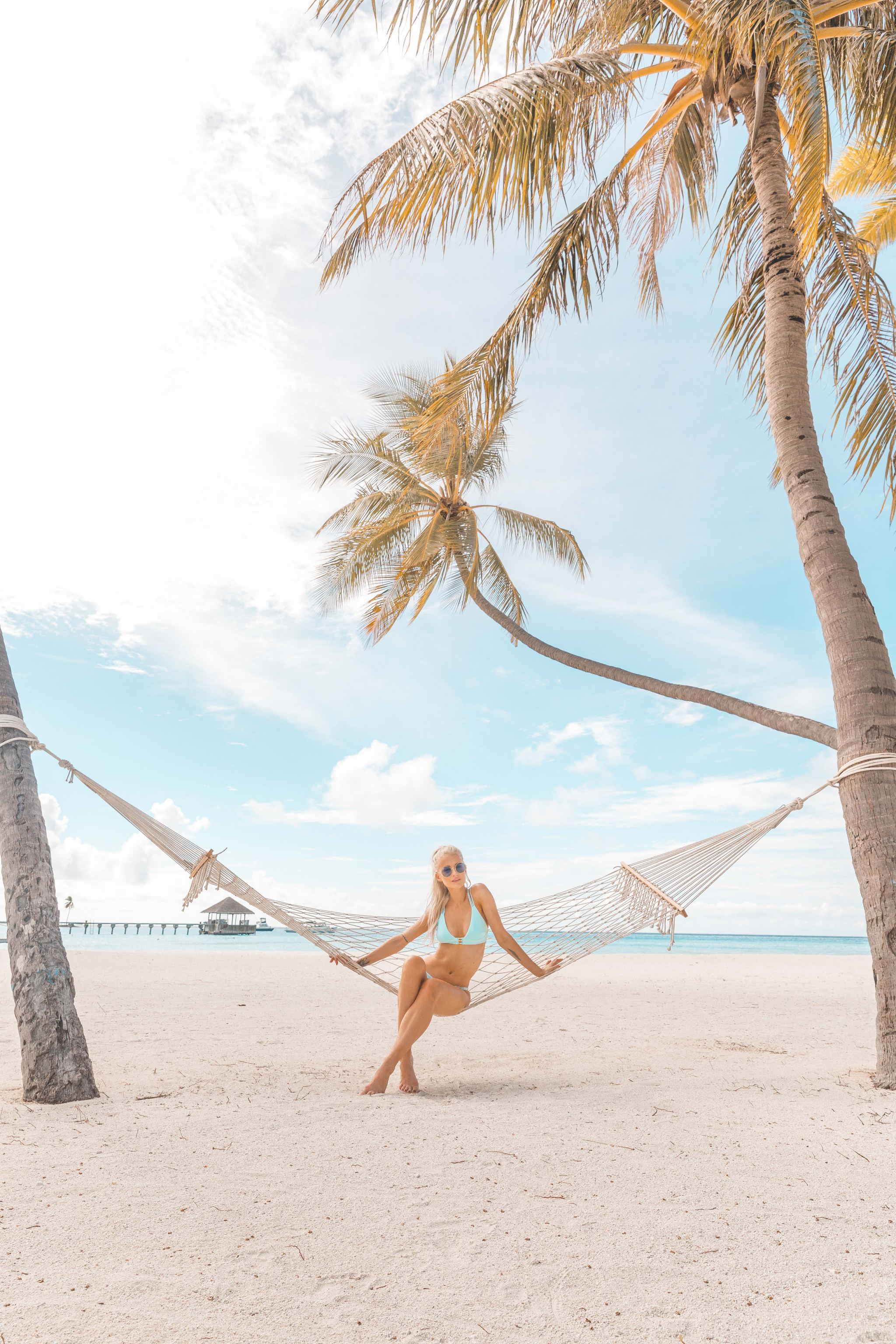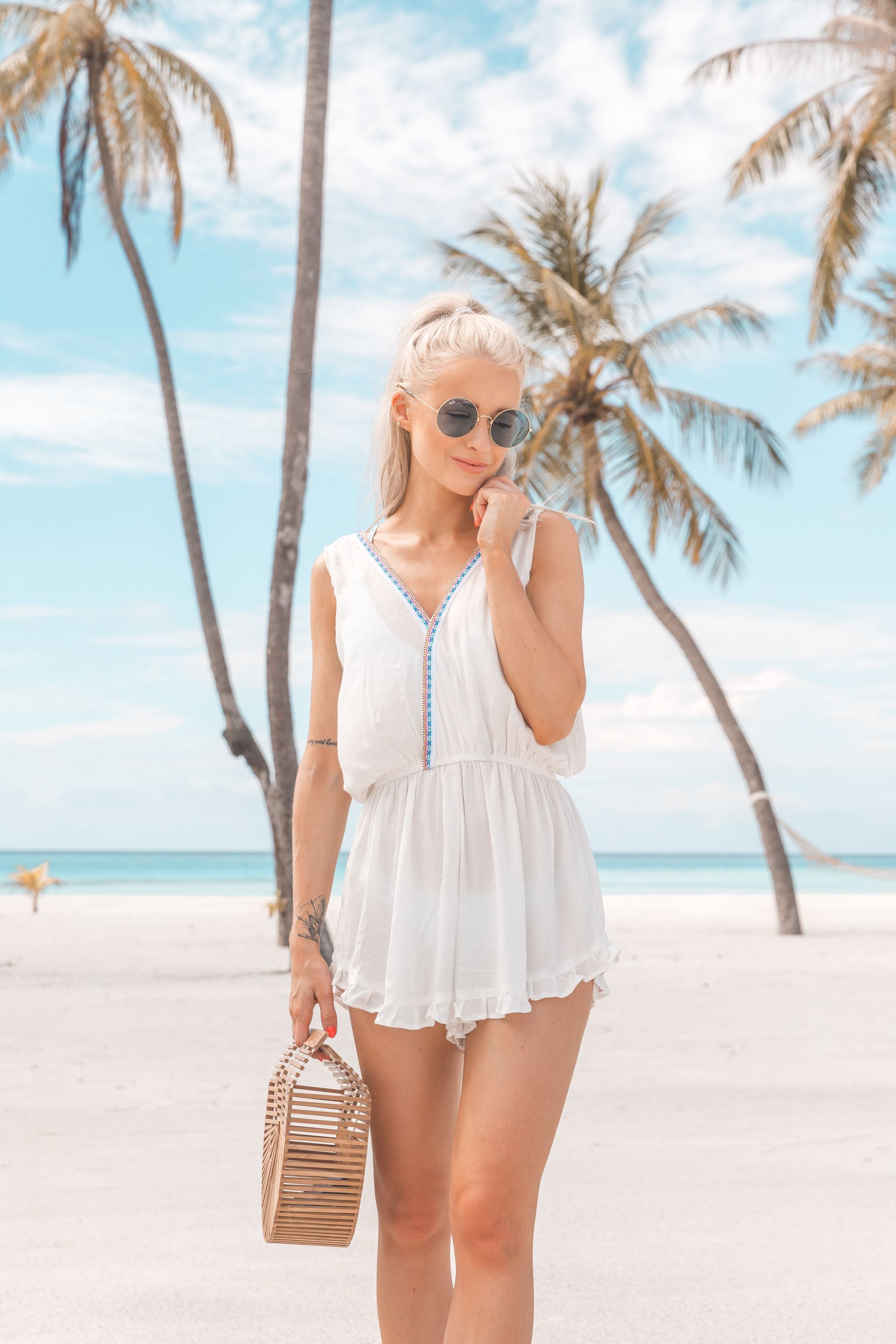 HATS
Hats are definitely worn in phases for me and I often feel more self conscious styling a hat, than I do any other accessory I own. I always panic that it doesn't quite match my outfit or even that it's just too big and 'in your face' (please tell me I'm not the only person that worries about this?) but I do often find that when I style a hat, I get more compliments than ever because it's almost a rarity in my wardrobe! That is until I venture onto a beach and can't (and won't) pry my Eugenia Kim straw sunhat from my head. If there's anywhere that you can jump outside of your comfort zone with your style, it's definitely on holiday!
FLAT SHOES
It's not often you'll see me in flat shoes, unless I'm off to the gym or on holiday that is. There's nothing special about how I'm able to spend so much time in heels/heeled boots, it's just a preference abut how I feel and hold myself in them. On vacation however, you'll find me either bare foot or wearing some cute espadrilles/sandals. Investing in some great, comfortable flats is a must, no matter what type of holiday you've chosen to treat yourself to, you just need to decide how much you'll be spending on them. For me if it's a beach holiday, then a pricier pair only worn in the evenings are my 'go to', but if it's a city break I'm on and I'll be walking miles upon miles each day, then a cheaper pair will see me through and I won't be as upset when they get a little dirty either.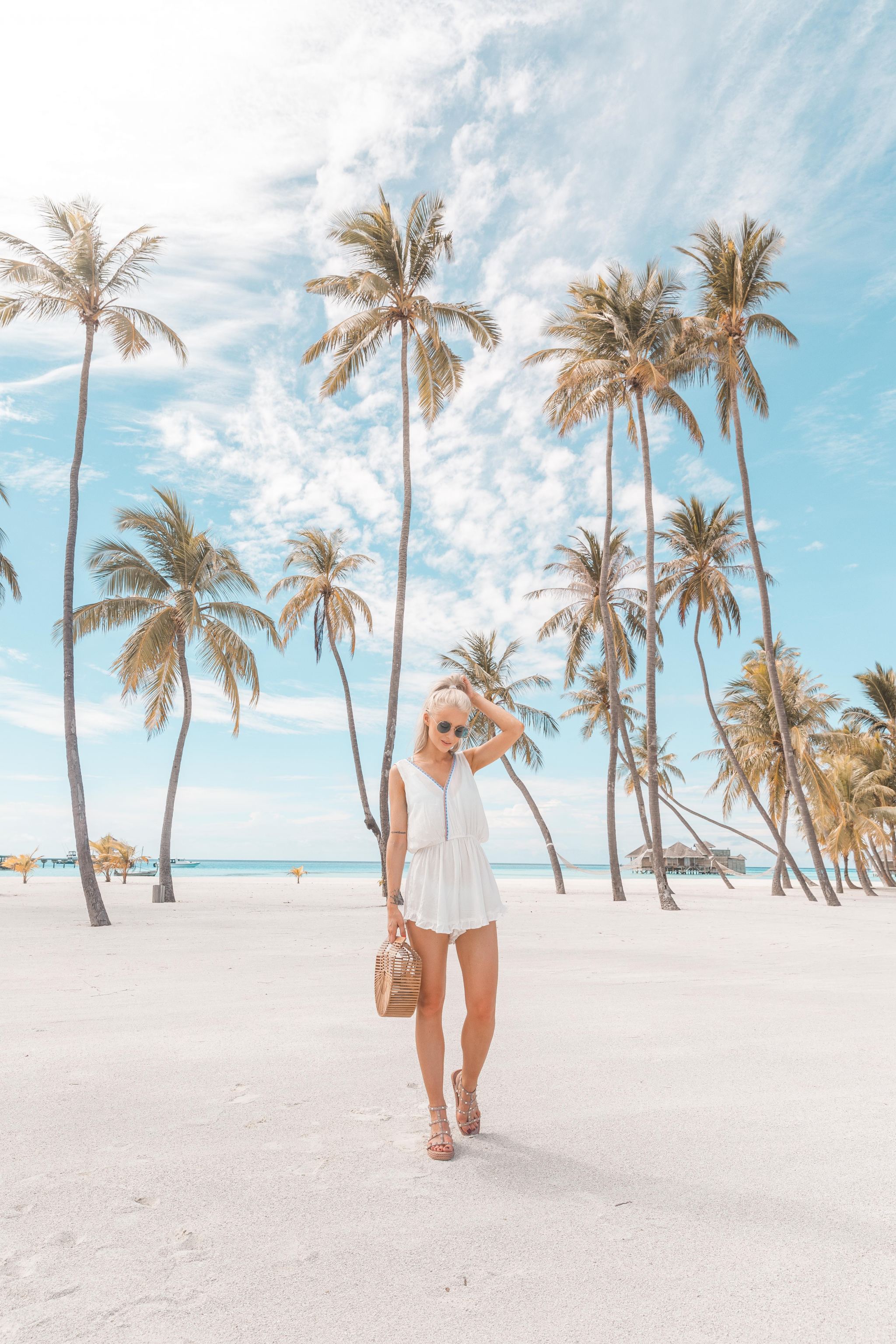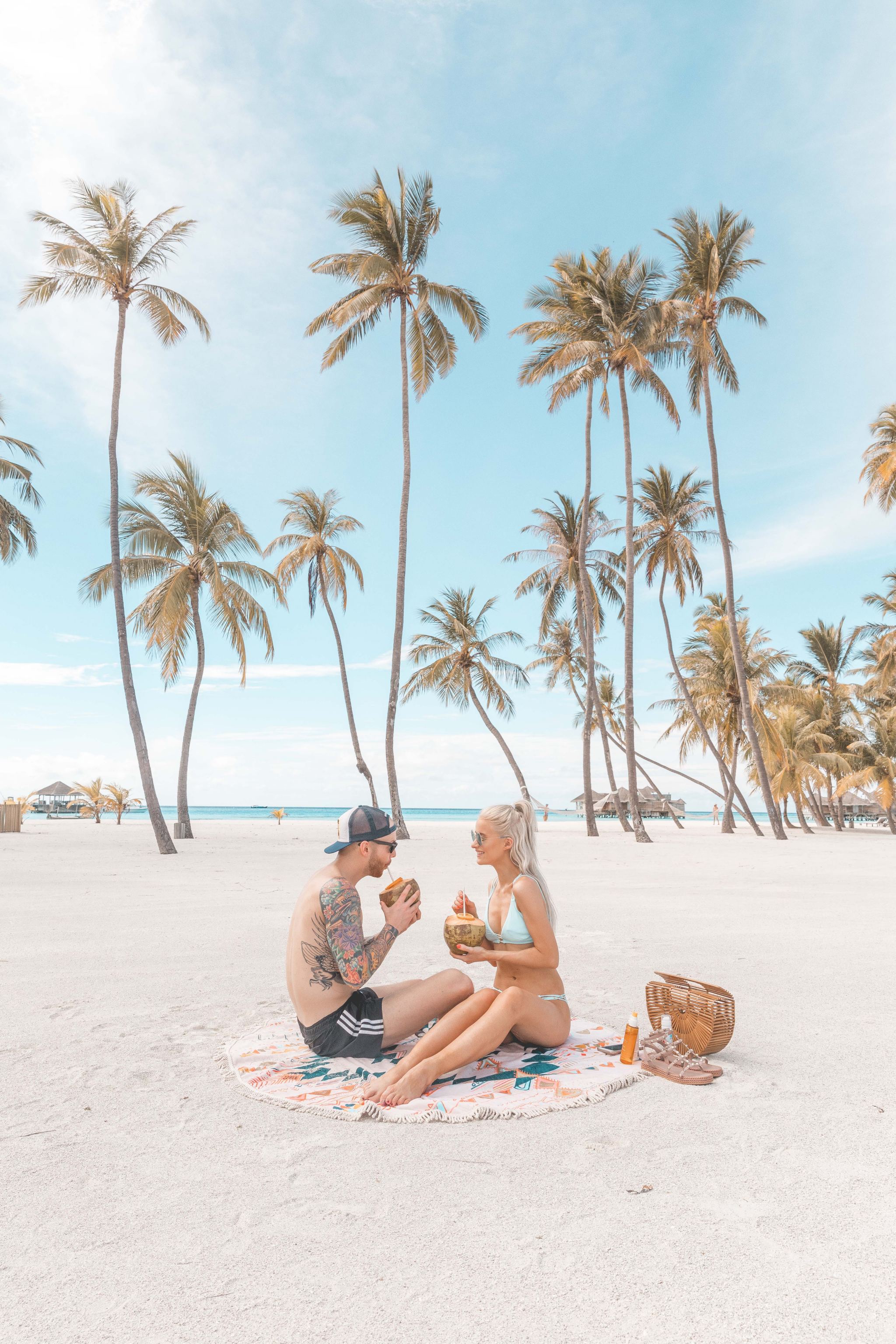 What are your must haves for those Summer holidays? I'd love to know if you've invested in any pieces that you've really got your money's worth out of or if you've purchased anything new so far this year you can't wait to style this Summer? I'm always excited to discover new brands!
Shots taken at the beautiful Maldivian resort, Gili Lankanfushi
SWIMWEAR, BIKINI & BEACHWEAR HAUL
Sign up here for a weekly catch up of everything Inthefrow