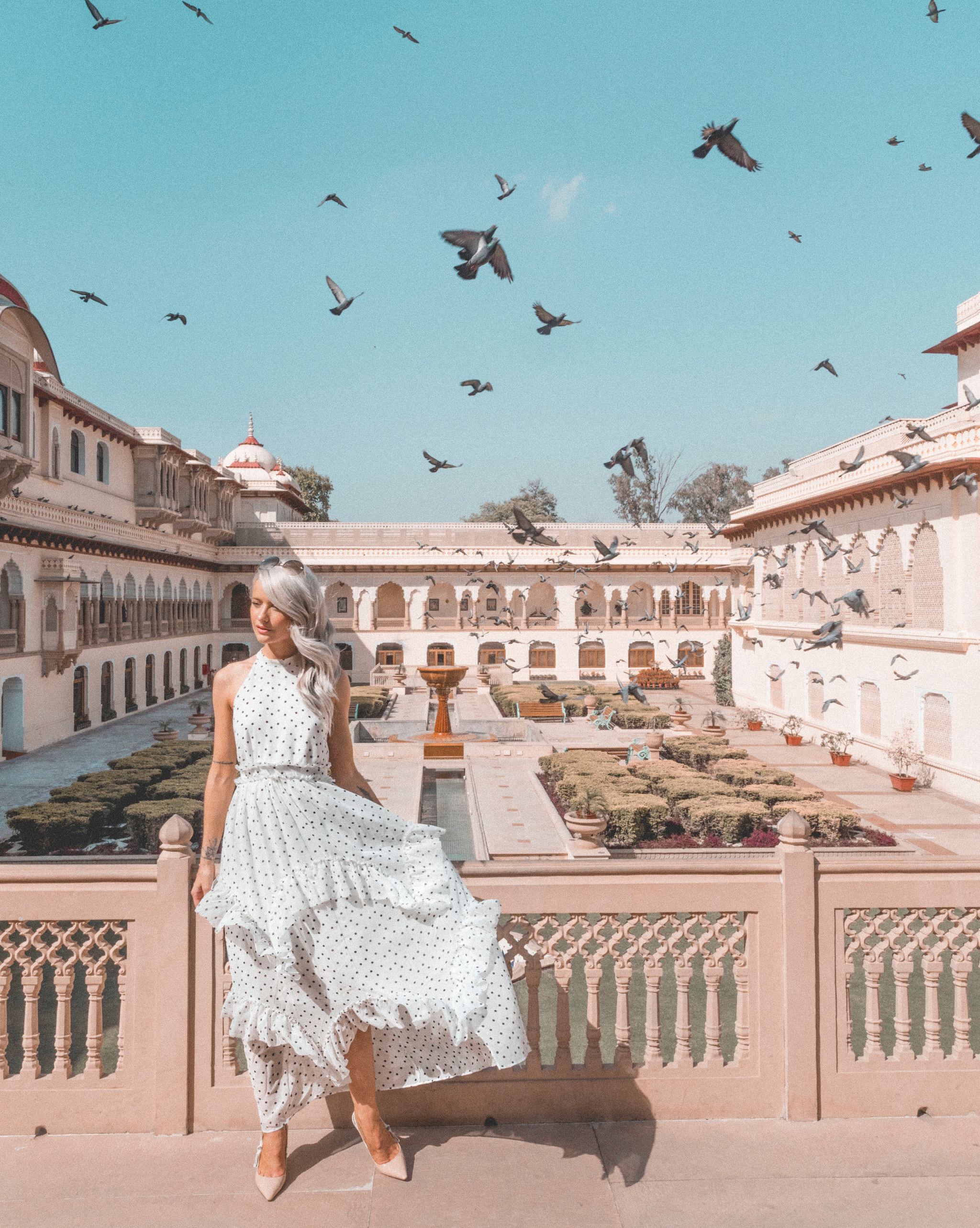 27/04/18
My Favourite Fake Tans
Location: Rambagh Palace, Jaipur
I'm naturally a pale skinned girl, very much an English rose, for lack of a better term. I don't have the olive tones that some of my friends have and even if I do accidentally catch a little sun, I'm reminiscent of a lobster rather than a natural healthy glow. It's not a good look on anyone!
I wrote a blog post over 2 years ago now, about Why I Don't Sunbathe and it's still all so true. There are SO many reasons not to sunbathe, most importantly your health, and I would encourage you to head over to the post if you want a little more info on why I still don't sunbathe and some facts about how damaging so much sun truly is.
I am however, a lover of that sun-kissed, bronze glow, minus the damage and over the years I've used a number of products to varying degrees of success. I've had my fair share of streaky legs, patchy knees and bright orange hands (it's definitely a learning curve that we've all been on if we love to be tanned) but these products are sunless tanners that have been part of my routine for quite some time or new discoveries that are now firm favourites.
Here's a rundown of my top 7 holy grail fake tan products and why I love them so much!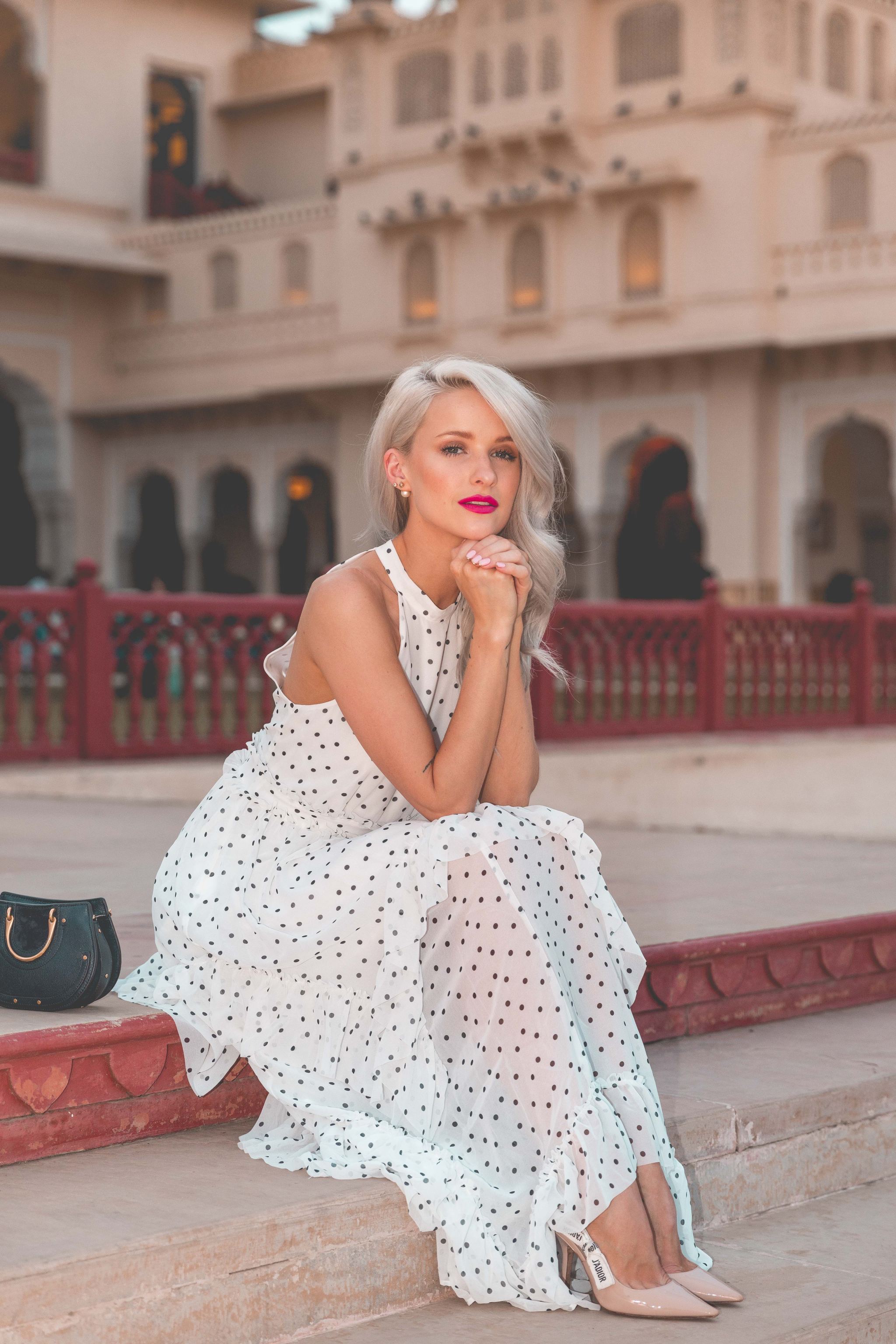 DIOR BRONZE JELLY
Perhaps the tanning product that I've been using for the longest time, is Dior Bronze. This has been in my beauty cupboard for about 11 years now (I think!) and it's still just as great as it was when I first discovered it. Now known as Dior Bronze Jelly, you will find both a face and body version of this gradual tan product. I've always buy the face and body version, as it's the same product regardless of whether you use this on your body or right onto your face; so better to just go for the bigger product if you ask me. For the longest time, this was the only product I trusted to give me a natural tanned look, without the fear of looking like a tangerine. With this being a gradual tanner, it's a super subtle glow, but one that's buildable and looks great from the very first application. I make sure to evenly distribute on the face (I don't really use this on my body in honesty), wash my hands thoroughly and then I tend to massage the jelly in once more to ensure I haven't missed any spots. A real holy grail product for me and I would highly recommended.
LOVING TAN MOUSSE
Now this might come as a surprise when I say that I love Loving Tan in the dark shade. You might be shouting at your screen that I don't need to use such a dark colour but I absolutely love this tan. I find the dark shade has the most wonderful deep colour and is a must for me when I'm going to a sunny climate. As I don't sunbathe, I don't naturally tan, so being able to start my holiday with such a deep golden glow that is still natural, is a real confidence boost. The only downfall is while applying the product you will notice that stereotypical 'biscuity' smell, but once you've washed it off it isn't a smell that hangs around, thankfully. I will usually apply this in the evening, sleep in a onesie or pyjamas to avoid any transfer to sheets, and then wash it off in the morning to reveal a really deep glow. They do also sell a 2 hour express mousse if you're not a fan of overnight tanning!
L'OREAL SUBLIME OVERNIGHT ELIXIR
You'll have seen me mention the L'Oreal overnight elixir many times before and that's simply because it's such an easy tan to use. This was such a game changer for me when L'Oreal released it and it's still one of my most used. The consistency of the product is classed as a serum, so you'll find that alongside the tan, the product actually feels quite hydrating. The serum has been formulated specifically for overnight use and combines hyaluronic acid and plant derived self tanning agents to moisturise the skin, as well as adding that sunless glow. I love how long the colour lasts, I've sometimes gone well past 7 days without topping up and have still felt just as bronzed – even better you can use this on your face too. The only downside I find, is you can sometimes smell the product after you've rinsed but it certainly isn't overpowering or off putting for me. I always use a mitt for this one (just like when using a mousse), tan my entire body, pop on a onesie to avoid transfer and then wash off in the morning – et voila!
VITA LIBERATA INVISI TAN
It's no secret that I am the biggest fan of Vita Liberata and for the past few weeks I've had the opportunity to test out their new foaming water and I am completely sold. I love it so far and I'm currently prepping for St. Lucia with it – I can't wait to share! The foam has been developed with ingredients that are 90% organic, it's as clear as water to be 100% transfer free and even has anti ageing properties because of additions like raspberry and ginkgo biloba. Vegan, clean and natural – perfect! You'll find it in 3 different shades and I'm loving the medium/dark one. I can fast see this becoming a firm favourite and I've been recommending it to friends for this summer too! As always use a tanning mitt, leave overnight if preferred but it is created to develop fully within 4-6 hours and dries straight away. So again if overnight tanning isn't for you, you'll love this innovation and won't find your entire day is disrupted.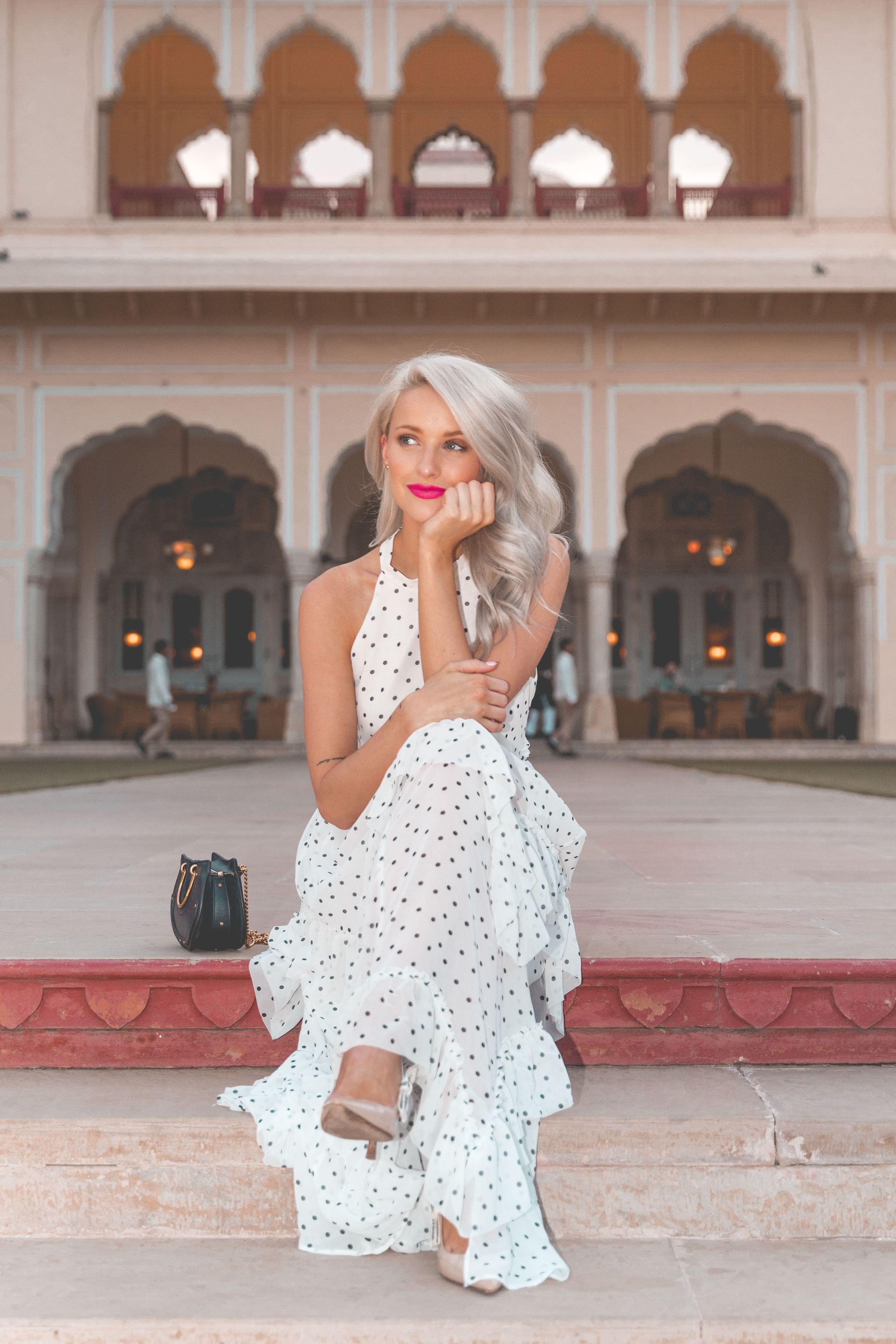 VITA LIBERATA BEAUTY BLUR
I absolutely adore this product and I think I could possibly class this as the beauty find of the year so far for me! I think I've used this every single day I've worn makeup since it came into my life – I can't recommend you try it enough! I use this in several ways and that for me is a huge reason why I love it so much – it's so versatile. I either use it as my illuminating base under a foundation when I'm going full glam, or completely on it's own for no makeup/makeup days. But my favourite way to wear it right now, which you will have seen in recent vlogs, is just this alone over spf, teamed with a little concealer for the loveliest glowy everyday look  Beauty blur is classed as a skin tone optimizer so the second I apply it I get that little confidence boost I need and a little sunless colour on my face. I use the shade latte light and have multiple back ups in my beauty drawers already!
XEN TAN FACIAL TAN 
The Xen Tan facial tan is a really lovely latte shade that is perfect for a healthy natural glow. It's a firm favourite of mine that I've used for the past few years with complete success. The formula is a creamy gel that is super easy to apply and has never ever broken me out – a huge bonus when some face tanners can be quite heavy and oily. I use this product on my face when I'm using any other mousse tan that can't be used on both face and body, so I usually always have it with me. And I find that it's easy to use without streaks. I always ensure I really massage the product in and ensure that I take the gel down my neck and onto my eyes, to meet/overlap with my body tan to make the colour look natural and effortless. A really light product that has a fresh, glowy outcome.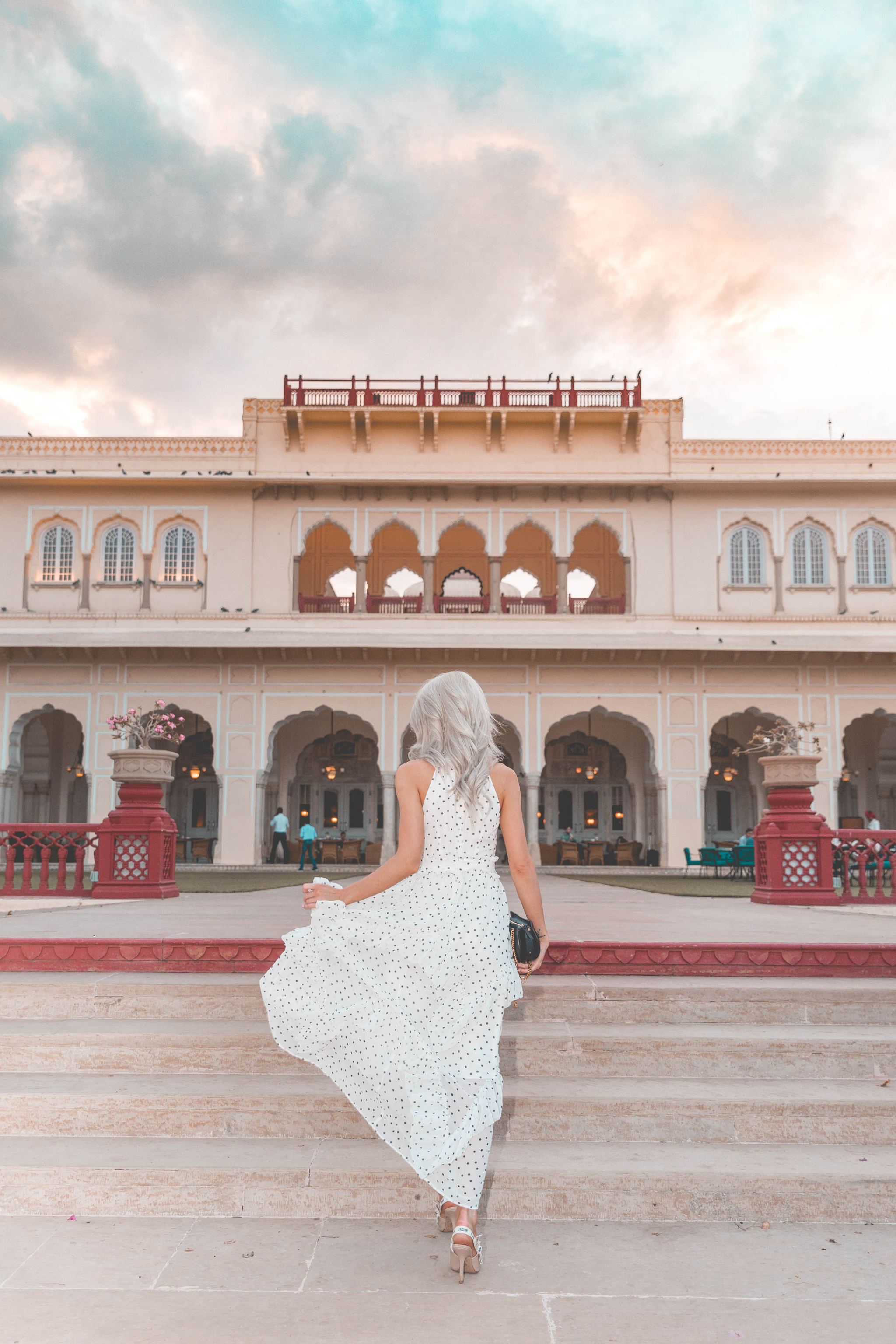 VITA LIBERATA PHENOMENAL TAN
 A true holy grail tanning product that was my first foray into the brand and the reason I fell in love with all of their products since. This is probably my most loved tan over the past few years and is also the tan you can see me sporting in these images. An all time favourite! This product lasts a solid 7 days for me after use and in that time I never need to top up or feel that my colour has faded. I do sometimes top up after day 5 or 6 but there's no urgent need to if you don't have the time! Again the phenomenal tan, like the invisi tan, is organic, clean and wonderfully moisturising while giving you a great natural glow. I use the medium shade for an everyday colour and love to use the dark if I want a deeper more sun-kissed shade. I don't think I've ever had any application issues and always manage to avoid streaks when using it, so my confidence in recommending this as my favourite all time tanning product is high!
TANNING ACCESSORIES 
And last but not least, a few little extras to help you along with building your glow. Whether a fully fledged addict or a bronzing newbie, we all need a little help applying and sometimes correcting our mistakes too!
Images shot at the breathtaking Taj Rambagh Palace in Jaipur, India.
Flights with JetAirways. If you're interested in the multi-city trip that I experienced, flying from London to Mumbai to Jaipur, (you need to take a different airline from Jaipur to Hyderabad), but Hyderabad back to Mumbai, Jetairways offer a multi-city trip from £668 pp in economy, and it's honestly a service I really enjoyed. Highly recommended.
Sign up here for a weekly catch up of everything Inthefrow