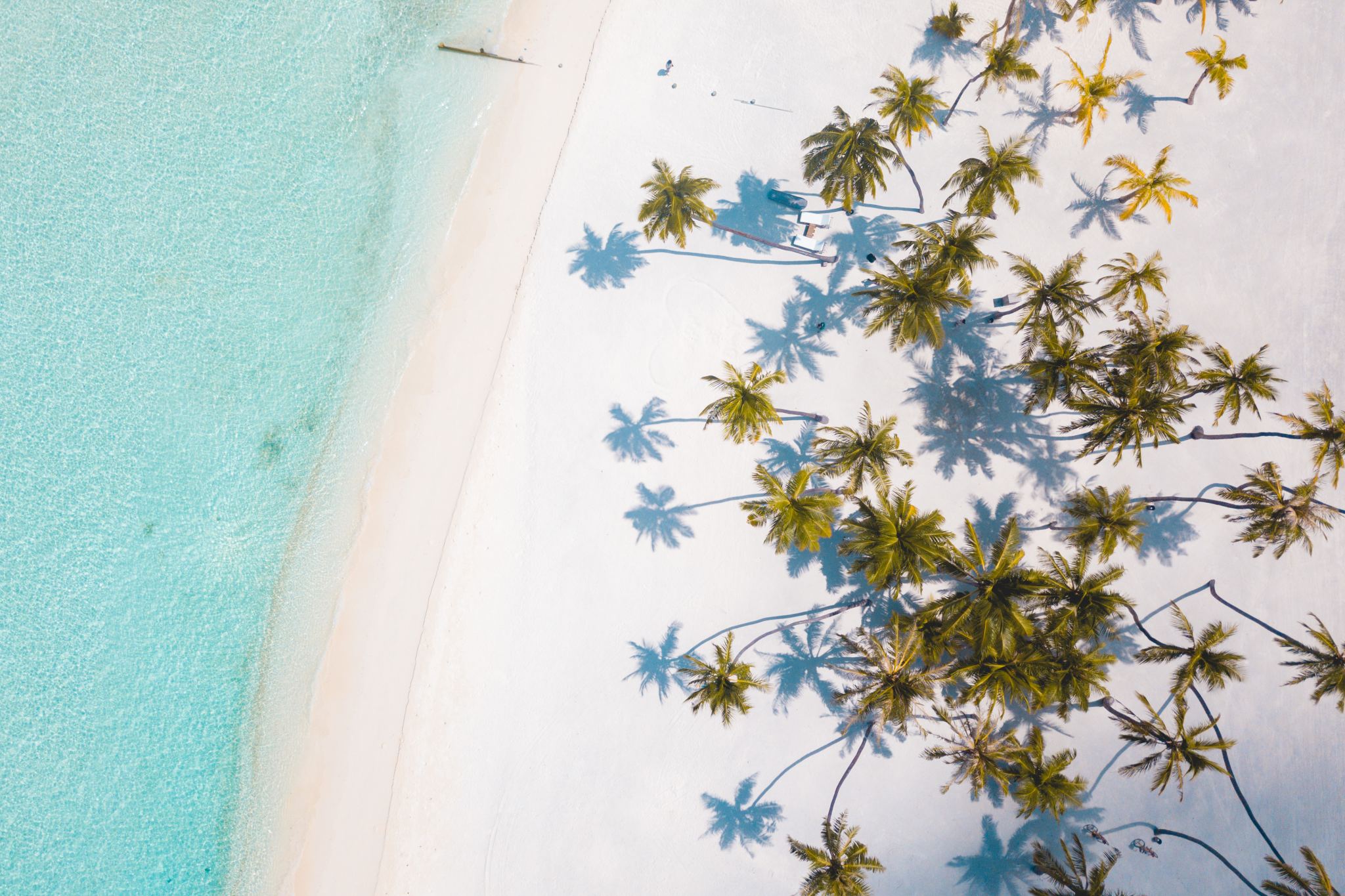 After a spate of
recent blog posts
, all set against the beauty of the Maldives, I wanted to round up the theme with one final post. The conclusive article to give you a little more background, a touch more info and everything you may need to know, in order to make our paradise holiday, potentially become your own.
I've written a number of posts about the Maldives, seeing as I've been lucky to visit 5 times before. You may realise by now, it's pretty much my favourite place on Earth. I love to just sit on the beach, staring out at the nothingness before me, and imagine just how tiny I am in this world. And that sense of perspective is so overwhelming and enlightening that I just feel so calm somehow. The world is so big, with billions of people, and I am just this one girl sat alone on a beach. It's tranquil and quiet and just wonderful.
So this was my sixth escape to paradise. This time to Gili Lankanfushi. Just me and Alex and seven days of heaven.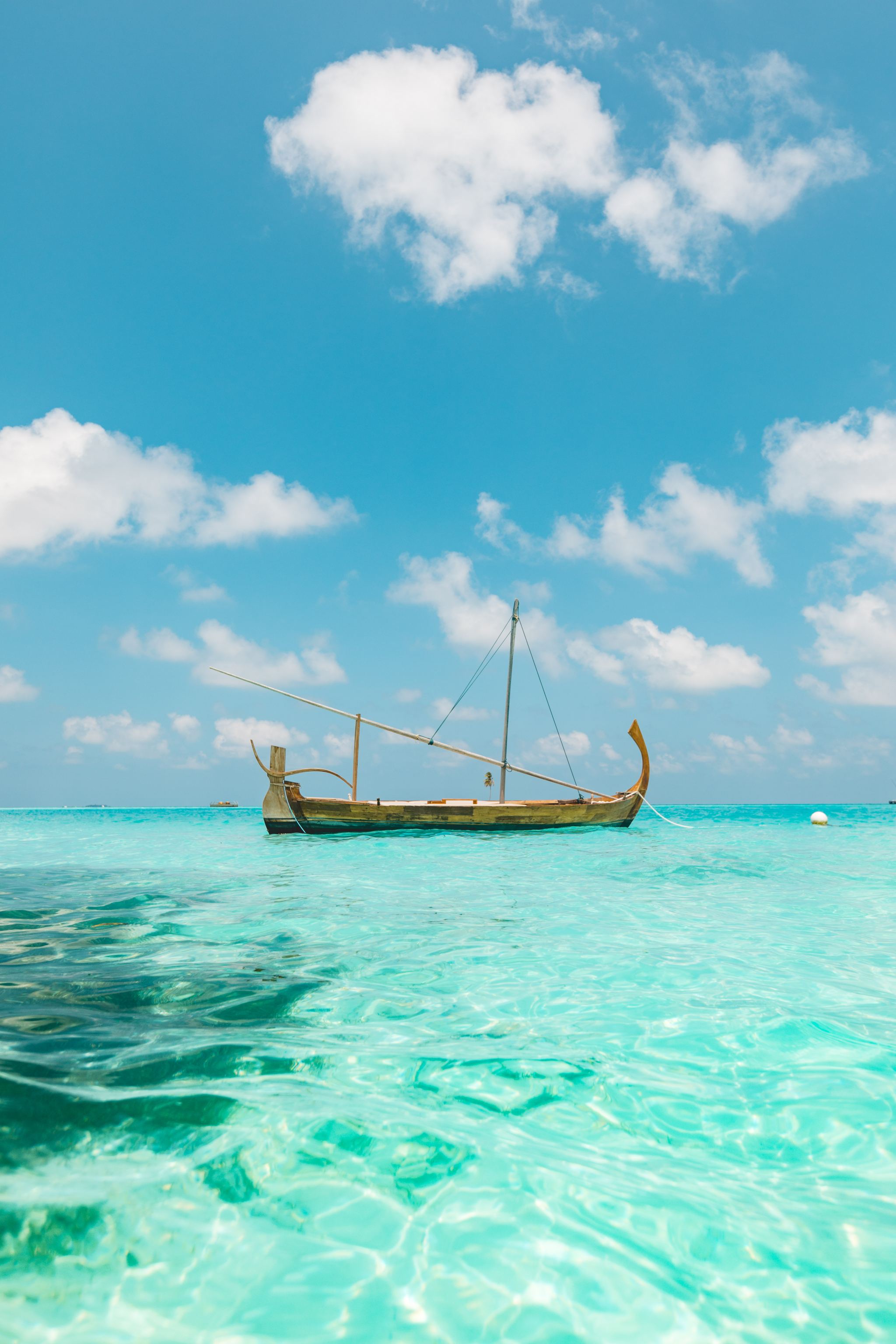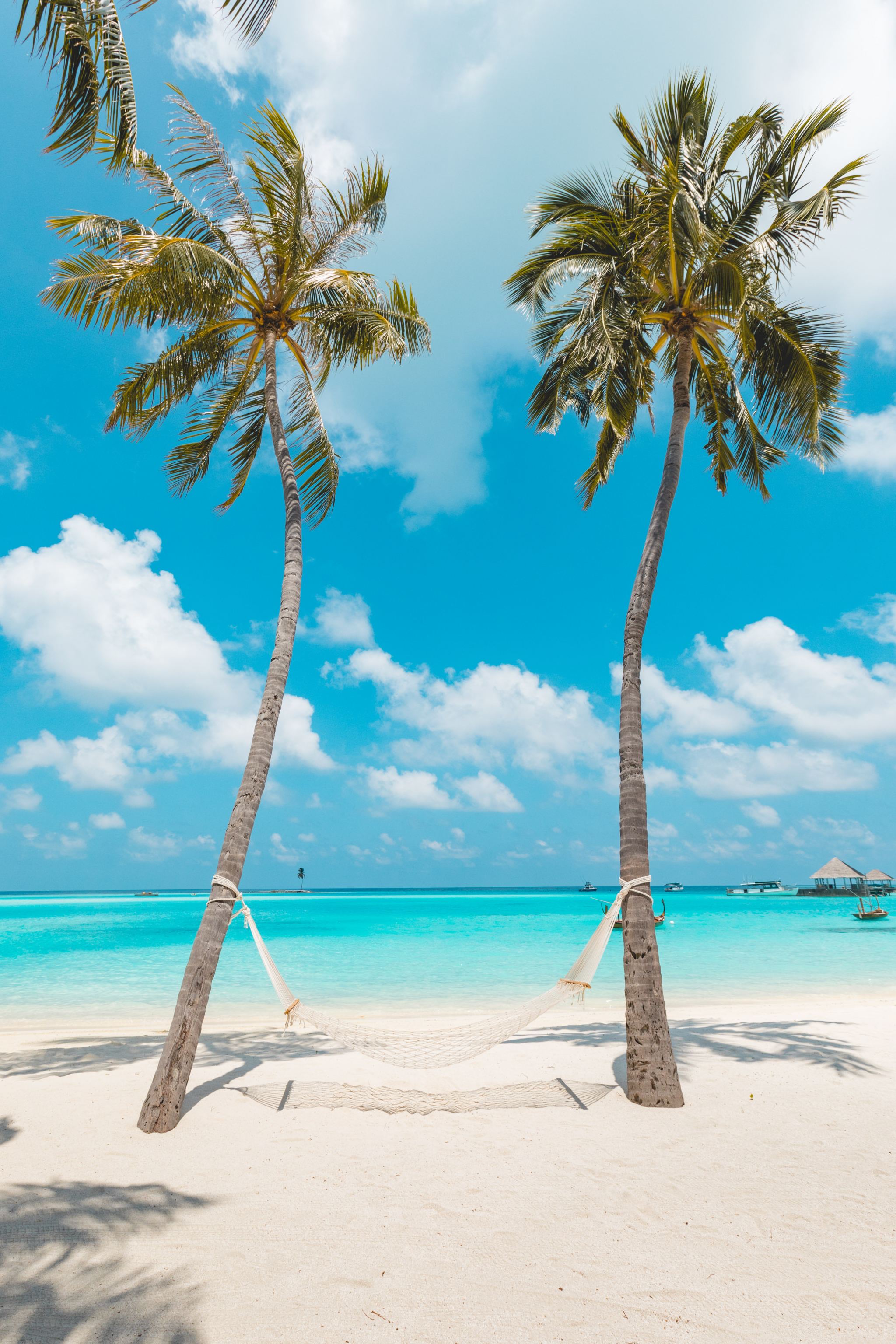 This post is going to be quite image heavy. Firstly because I want the imagery to do the talking here. And also because whenever I am booking holidays and hotels, I love to look at their gallery to see what I can expect. 9 times out of 10, their gallery is pretty lacking, and so then I go to their Instagram, and again, it often doesn't show much. I always wonder why hotel companies don't regram their visitors pictures more often, but that's a whole other conversation on social media strategy. My point is, I want this post to be able to show the most beautiful parts of this Island and why we loved it so much.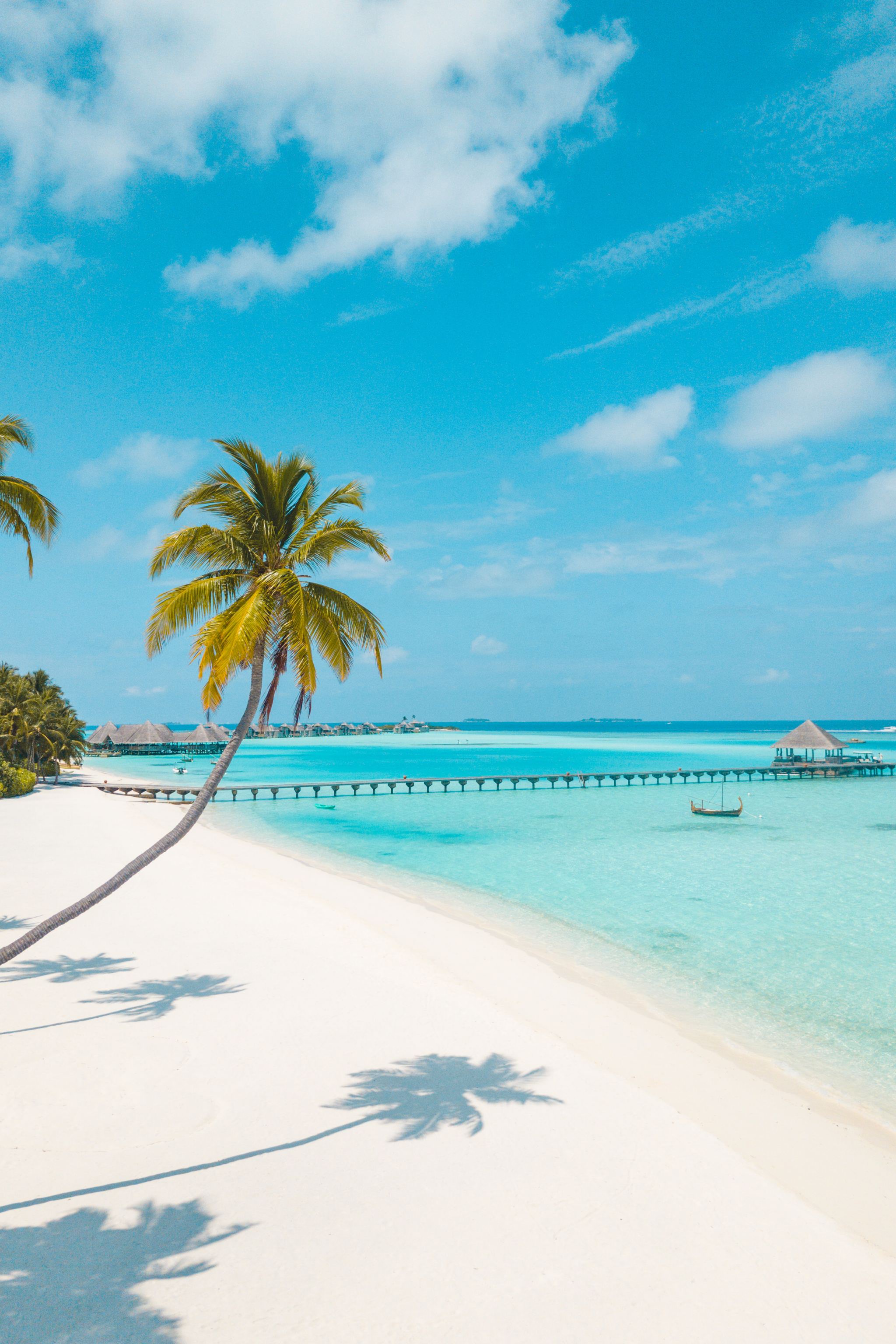 To cut a long story short, it was divine. One of the best, if not the best, resort in the Maldives that I have visited. And I think I've visited 9 or 10 now. It was a dream. And here's three key reasons why:
This was the first place I didn't need a sea plane, or an actual internal flight plane, to get to the Island. Off of the plane to Male, straight onto a speedboat outside that was waiting for us. 20 minutes later after a refreshment and towel, and we were on the Island, greeted so warmly by the wonderful staff. This was by far the easiest and loveliest transition from London to Paradise Island I have experienced. Honestly I don't think I need a point 2 or 3, because this hugely sells this Island to me.
The accommodation was traditional, Maldivian and luxurious. You have everything you need and more in your villa – all of which are over-water at this resort. They're all huge, with an outdoor seating area with a ladder down to the ocean and an upstairs terrace area with an outdoor bed, if you want to sleep under the stars. Plus an outdoor shower that's accessed via a cool bridge over the ocean.
The amount of space here is incredible. There is a huge spit of land that just goes on forever, with palm trees down the centre and endless space. We spent time here and there was just no one around. Our own Island, all to ourselves.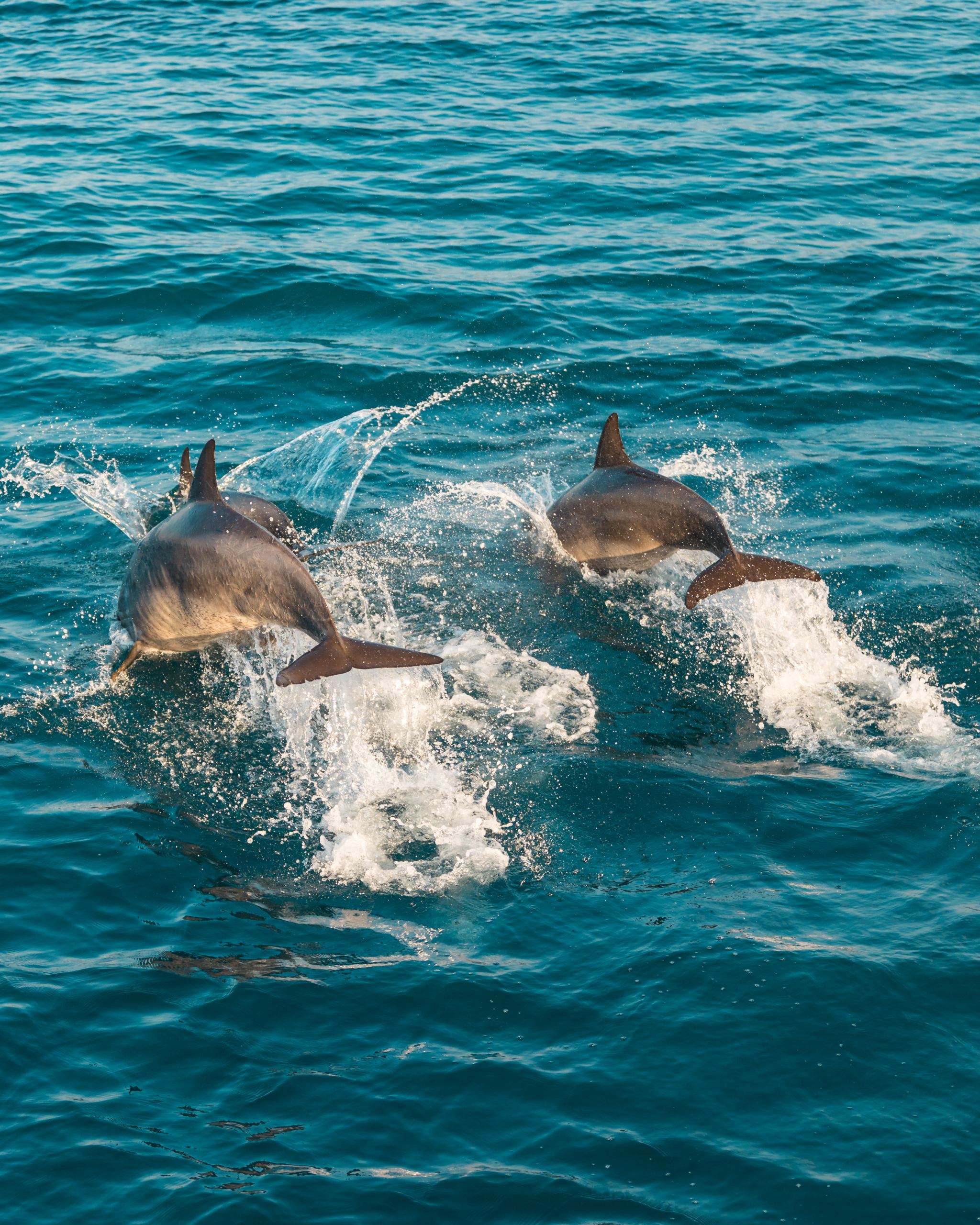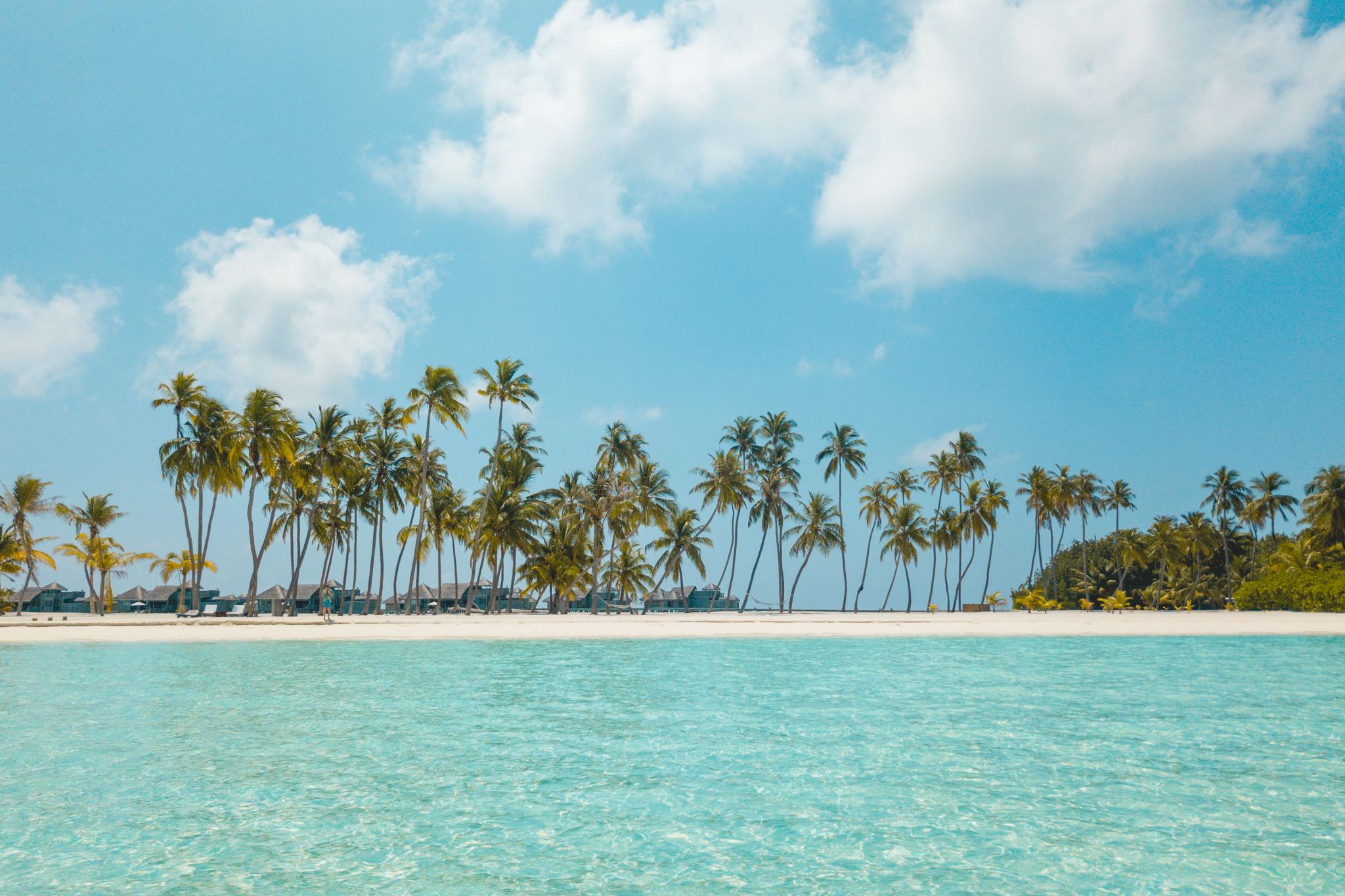 One of the main questions I get asked about the Maldives…  "don't you get bored". And every time it baffles me. The idea of getting bored, whilst spending time in the ultimate paradise, seems quite strange to me. And yet I get that some people can't sit still. I mean, neither can I usually, but this place is meant to be the haven where you can unwind, chill, relax and do very little. But if you do want to do some things, Gili has a number of activities on offer:
The Spa is probably one of my favourite things. It's set over the Ocean in its own private, giant villa. You get taken into a  relaxing room, facing out to the ocean and with glass to the floor so you can stare at the fish below as you're having your massage. And then feel free to indulge in whatever treatments you would like. When the masseuse literally gets on top of the bed with you to knead your back, you know it's a good massage.
There's an outdoor cinema, set inside a wall of trees. The staff lay out comfy beds for you to kick back on, popcorn for you to nibble on and they play a film that will suit many. When we were there, it was Beauty and the Beast, and as the sky turned dark, thousands of stars appeared overhead and it was just a Disney dream.
There's a surf lodge if you're up for trying out a new sport, and if you're already a dab hand at it, feel free to bring your board.
There's a number of other water sports too – mainly the kind that doesn't require any other help. Like snorkelling, kayaking and paddle boarding. But if you're after something more adrenaline filled, speak with your Mr Friday about wakeboarding, jet skiing or water skiing – they're pretty amazing at making most things happen.
Gili also offer a Dolphin sunset cruise excursion – voyaging out onto the ocean to find schools of dolphins in the wild. Plus you get canapes and champagne on the way which is always a bonus.
If you want to try your hand at making some local cuisine, you can join a cooking class to make a number of dishes, including my favourite dish ever –  Maldivian Fish Curry.
Oh and I can't forget the swimming pool, with a view of the ocean and an icecream/popsicle cafe. The popsicles were out of this world. But the sun beds are so relaxing here – you won't want to leave.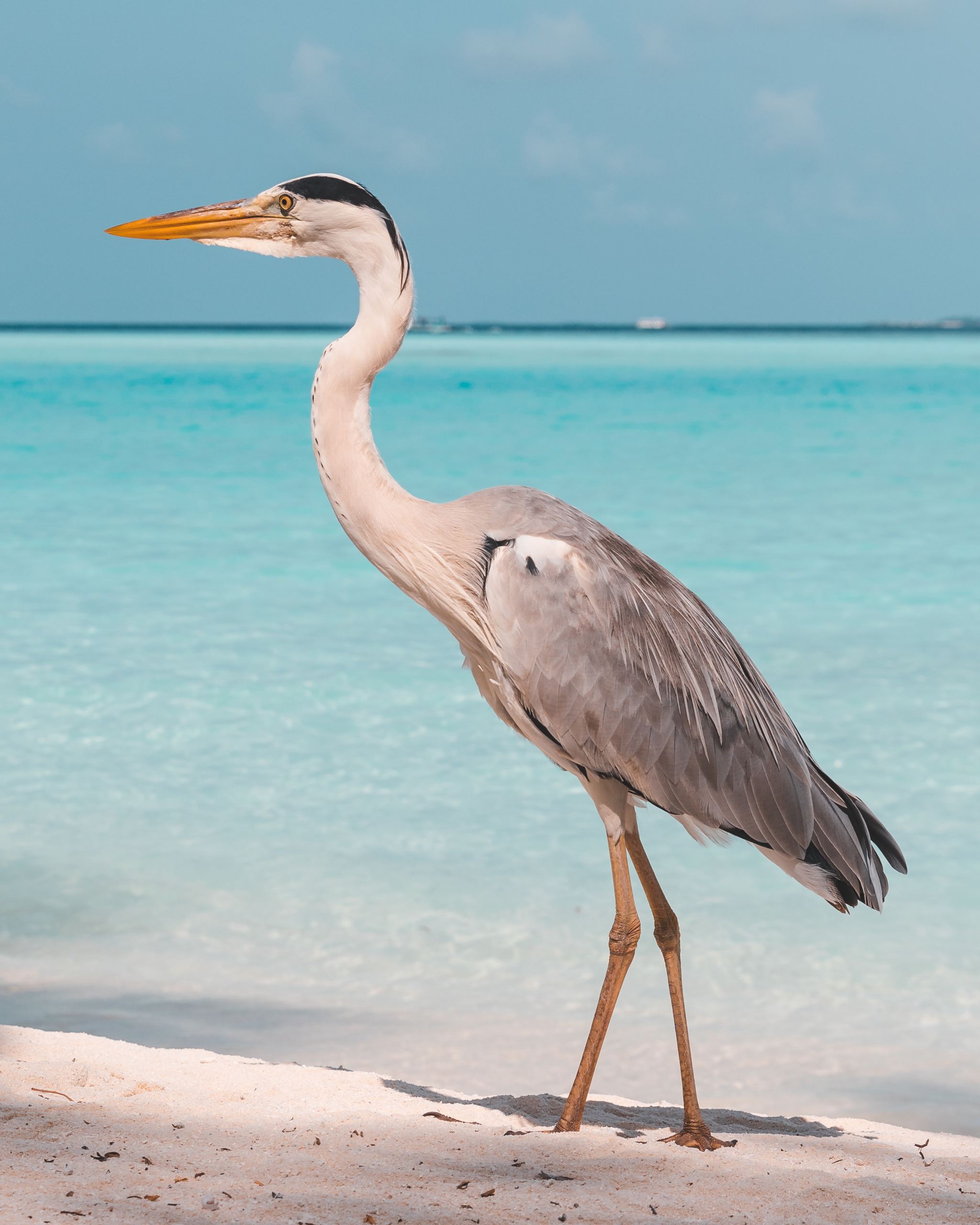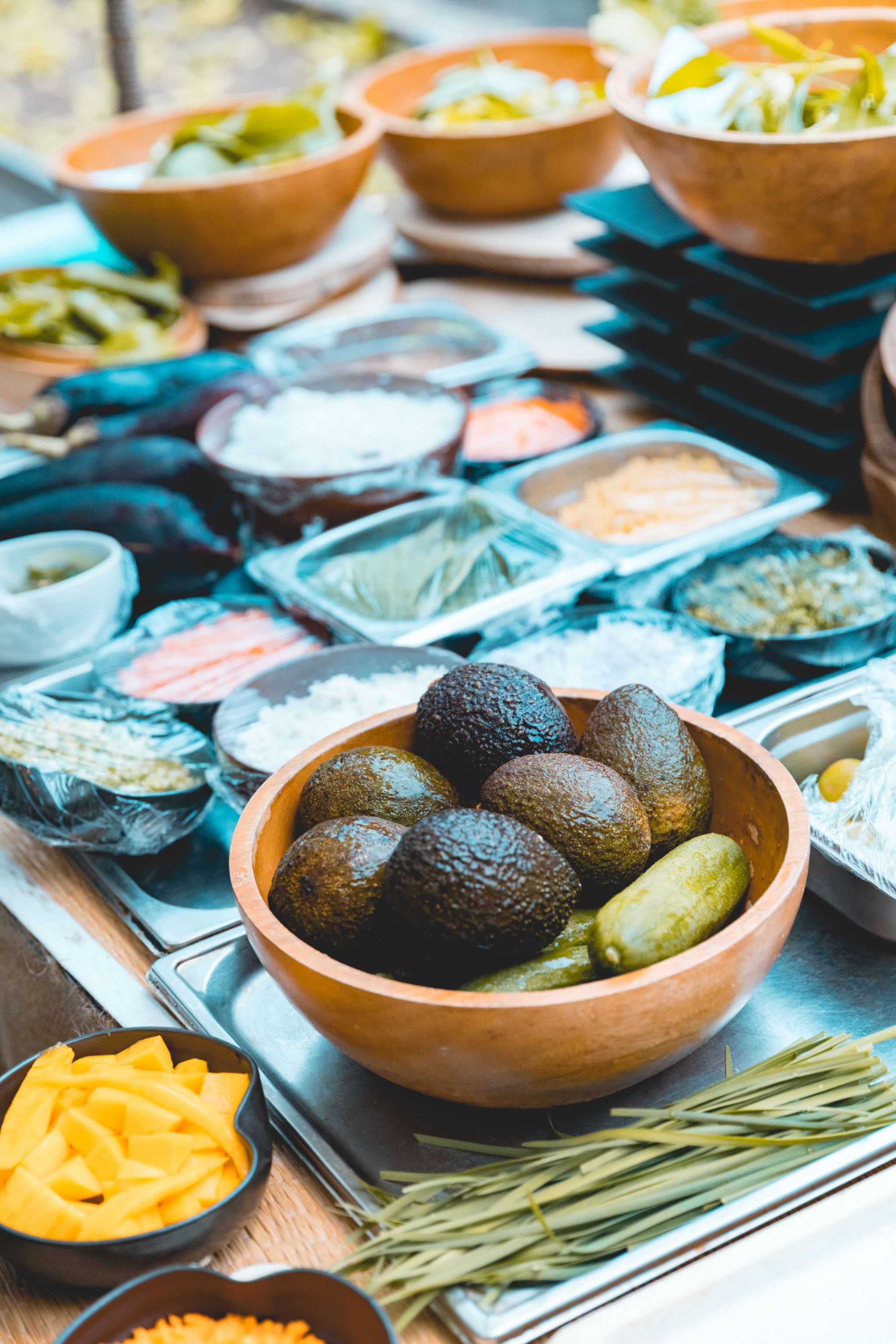 My favourite activity of all though. Eating.
Gili has a number of restaurants on the Island, and honestly every single one was spectacular. A main restaurant with tables set along the shoreline for breakfast and dinner, serving a multitude of meals, not just Maldivian based. A Japanese restaurant, 'By the Sea,' where we drank Sake and ate a number of immaculate Japanese dishes. Super romantic. Then there is the overwater bar for lunch, and dinner too, with a delicious buffet and a gorgeous view over the ocean. But then you can also arrange your own private dinner, anywhere at all on the Island that you fall in love with. And, we also had a wonderful dinner inside the Garden area, where the chef let us pick our own salad leaves before he turned it into a salad, and the rest. It can be different for every evening.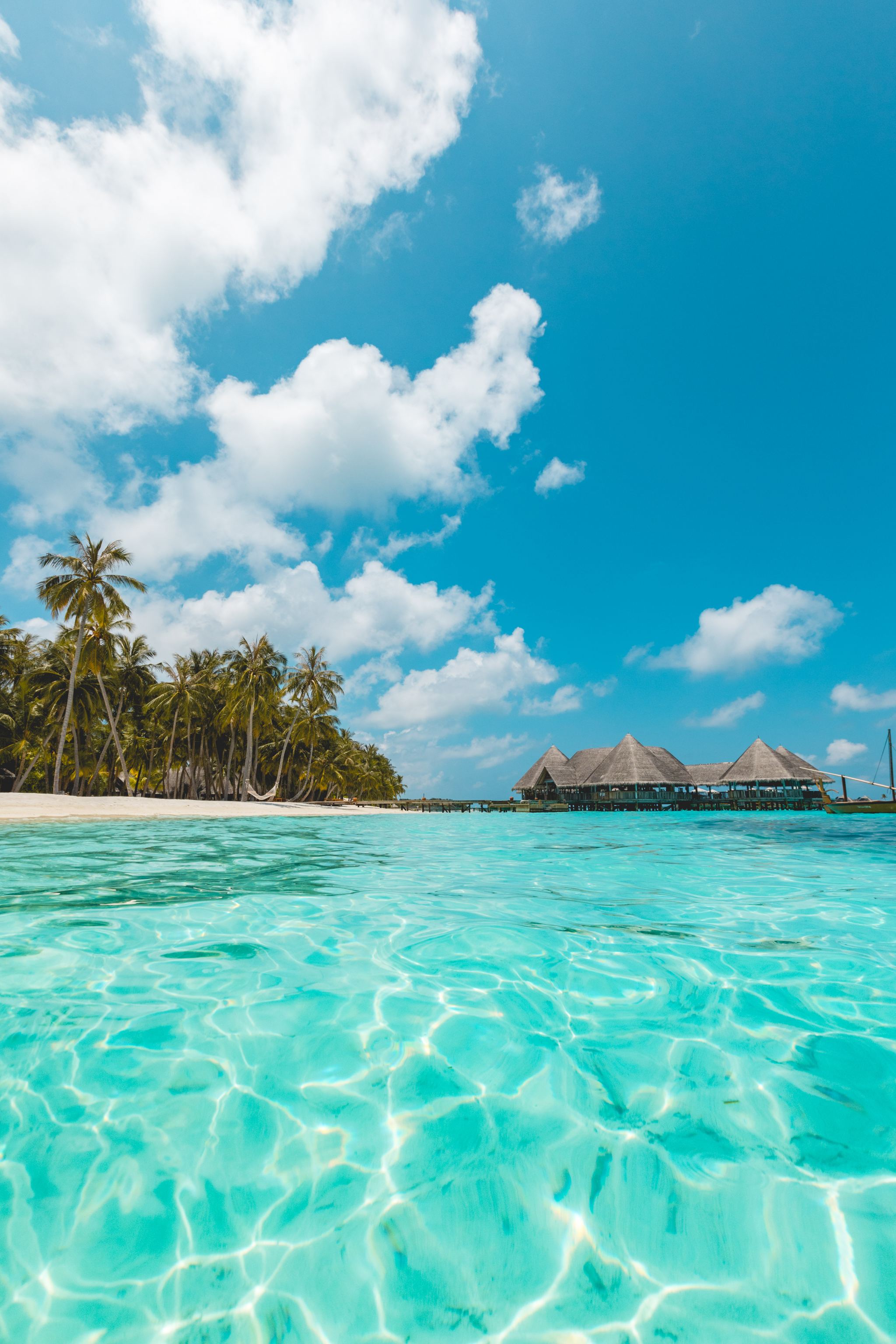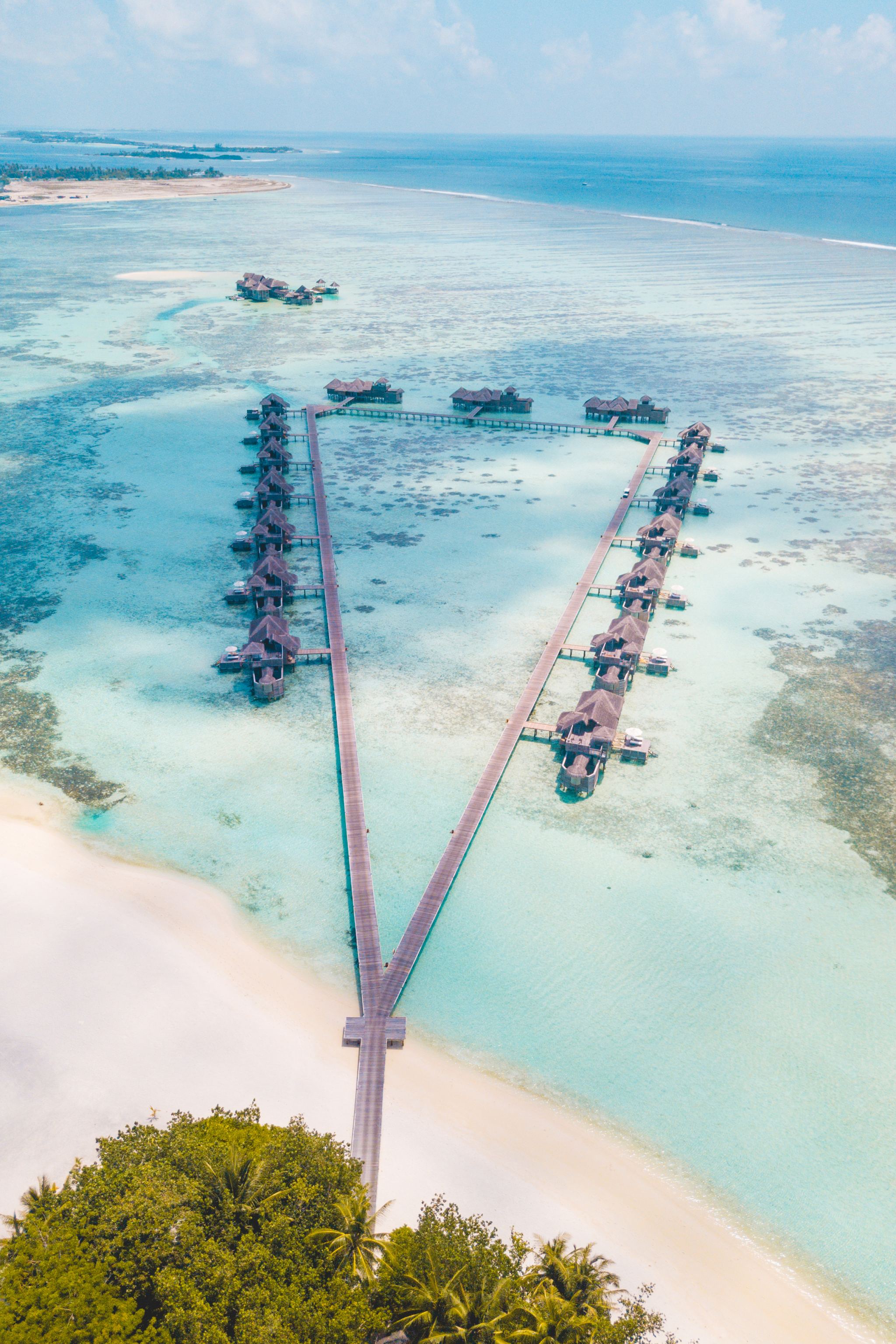 People know how much I love the Maldives and so I'm continuously asked which resort I'd recommend the most. It's so hard, because every resort is so so different. In January I visited Soneva Jani – known as one of the most expensive and most luxurious resorts in the Maldives. And yes it was cool and really beautiful, but would I recommend someone pay that much money to go there – probably not. Whilst it was gorgeous, it didn't have as much going for it as many of the other resorts and Islands have. And for the price, there are better resorts, in my opinion. And that's where I'd put Gili Lankanfushi. Would I return? Absolutely! Would I recommend it to others for holidays or honeymoons, yes absolutely. It was gorgeous from start to finish. The staff were fantastic, the food was beyond incredible, the rooms, the service, the water, the cleanliness of the Island. It was all spot on and I couldn't recommend it more.
And at nighttime, you've never seen a sunset, and a star lit sky, quite like it.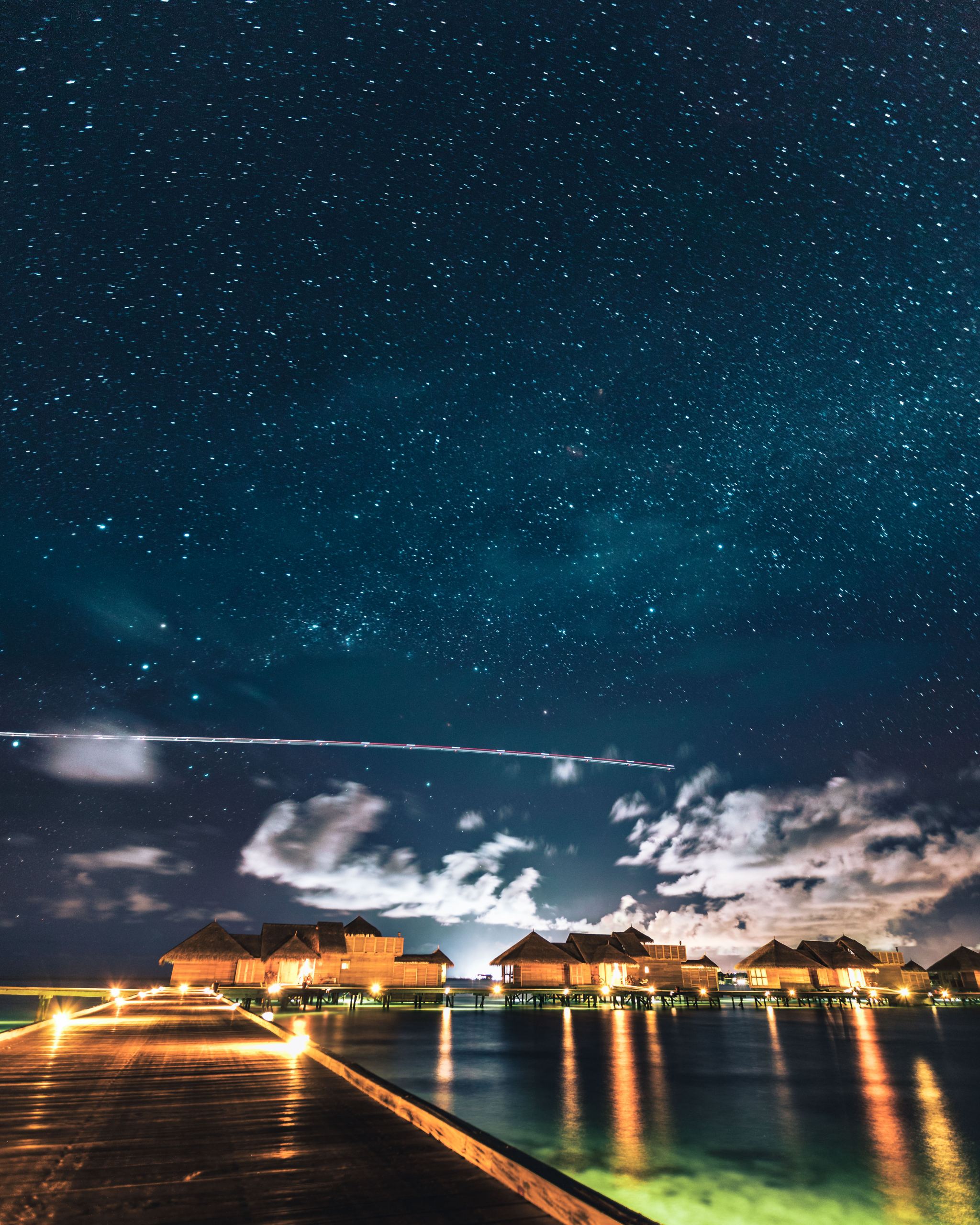 Sometimes it's better to see it though, so have a peek of the vlog to see more of what we got up to, what we ate and what we experienced.
OUR MALDIVES HOLIDAY - GILI LANKANFUSHI
Thank you to everyone single person at Gili Lankanfushi who made our time so enjoyable and made our first holiday in far too long, one we will never, ever forget x
Sign up here for a weekly catch up of everything Inthefrow