This is a paid for advertorial with Ted Baker
09/03/18
Perfect Pinks
Location: Paris
I know what you're thinking looking at these images. That's a LOT of pink. You're right, but I loved it. It worked because the tones blended so beautifully together. A muted rose, a bright fuchsia and a baby pink running through the bag and the heels. It's certainly a statement, and oh so perfect for wedding season too. But I'm not here to tell you that you have to wear pink from head to toe, so no need to go running for the hills.
As it happened, I broke up the pink with my favourite camel coat, which I feel brought the outfit to a slightly less feminine place. Ted Baker have the perfect camel coat that I've mentioned below, that would have been the best selection ever for this outfit; but alas I didn't have it with me in Paris.
This whole outfit though, bar the coat, are all from Ted Baker and their new feminine Fuchsia Collection for spring. The range is all about the pinks and how you can blend the key colour of the season into your springtime looks. The bright, muted, vibrant and pastel. Pink comes in all flavours, and they're certainly here for the choosing in the latest Ted Baker range.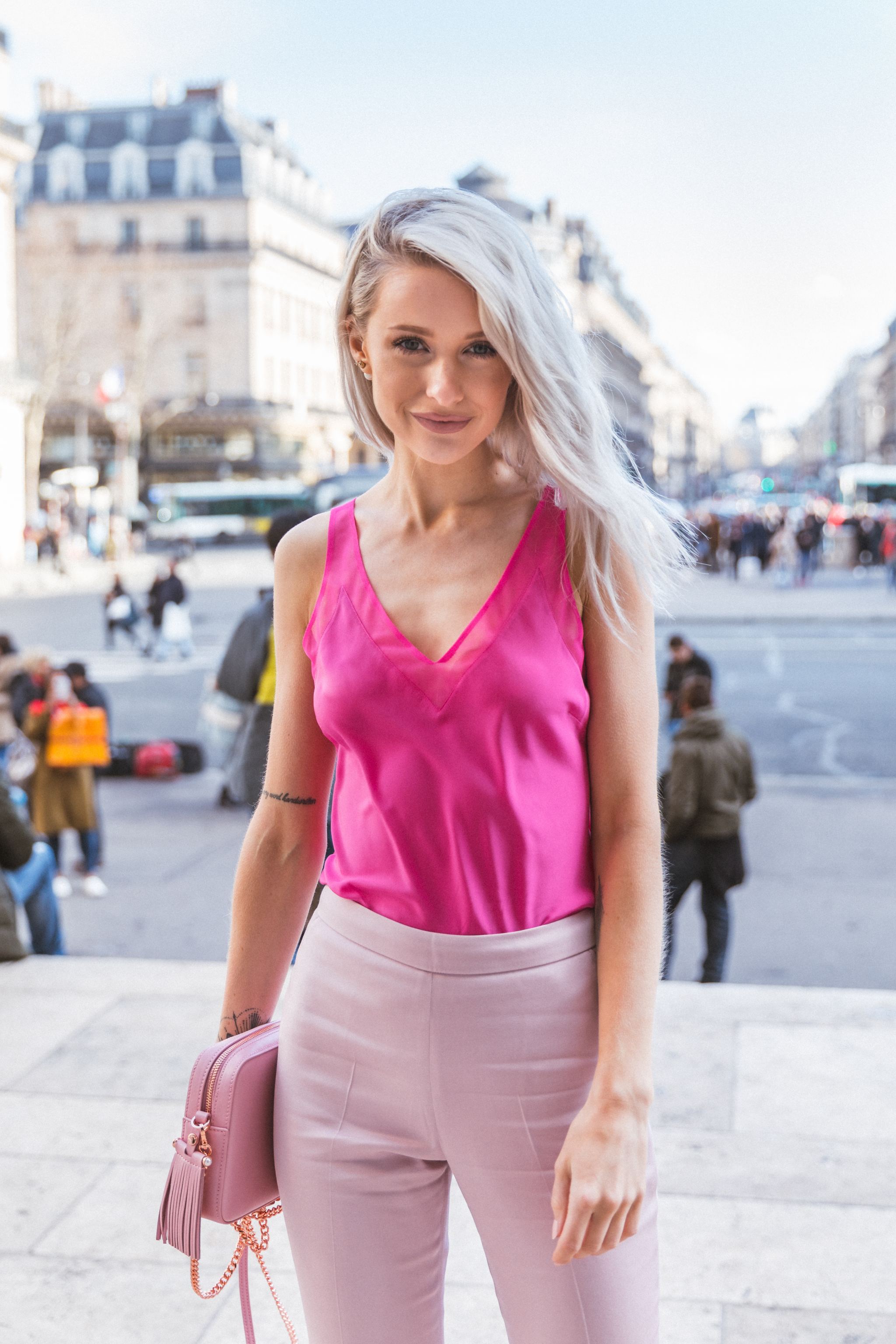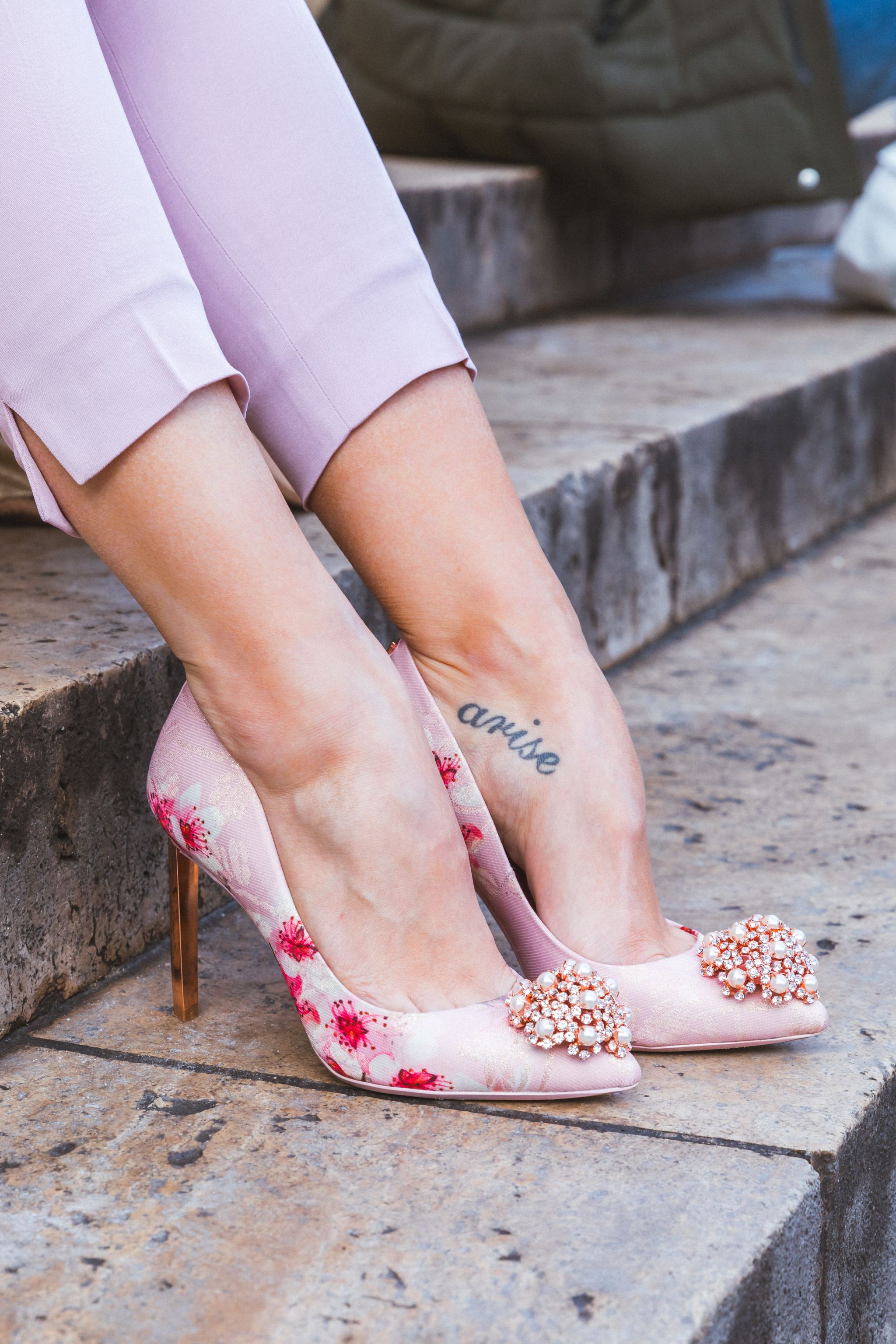 Pink Footwear
No matter who you are or how you like to dress, pink can work for anyone. Even if it's the slightest dash of colour in your look. Pink footwear is a pretty choice and can be a lot easier to style than you may think. If you're into darker or monochrome outfits, that burst of colour on your feet just adds a little more personality. It's flirty, fun and feminine. Bright pink is exciting and definitely makes a statement, but if you're not that brave, a lighter, pastel tone is so easy to style. The new Ted Baker Peetch printed heels are so spring like, with the added floral print, the jewelled toe and the gold heel. They're fancy and gorgeous and perfect with a pair of black skinny jeans.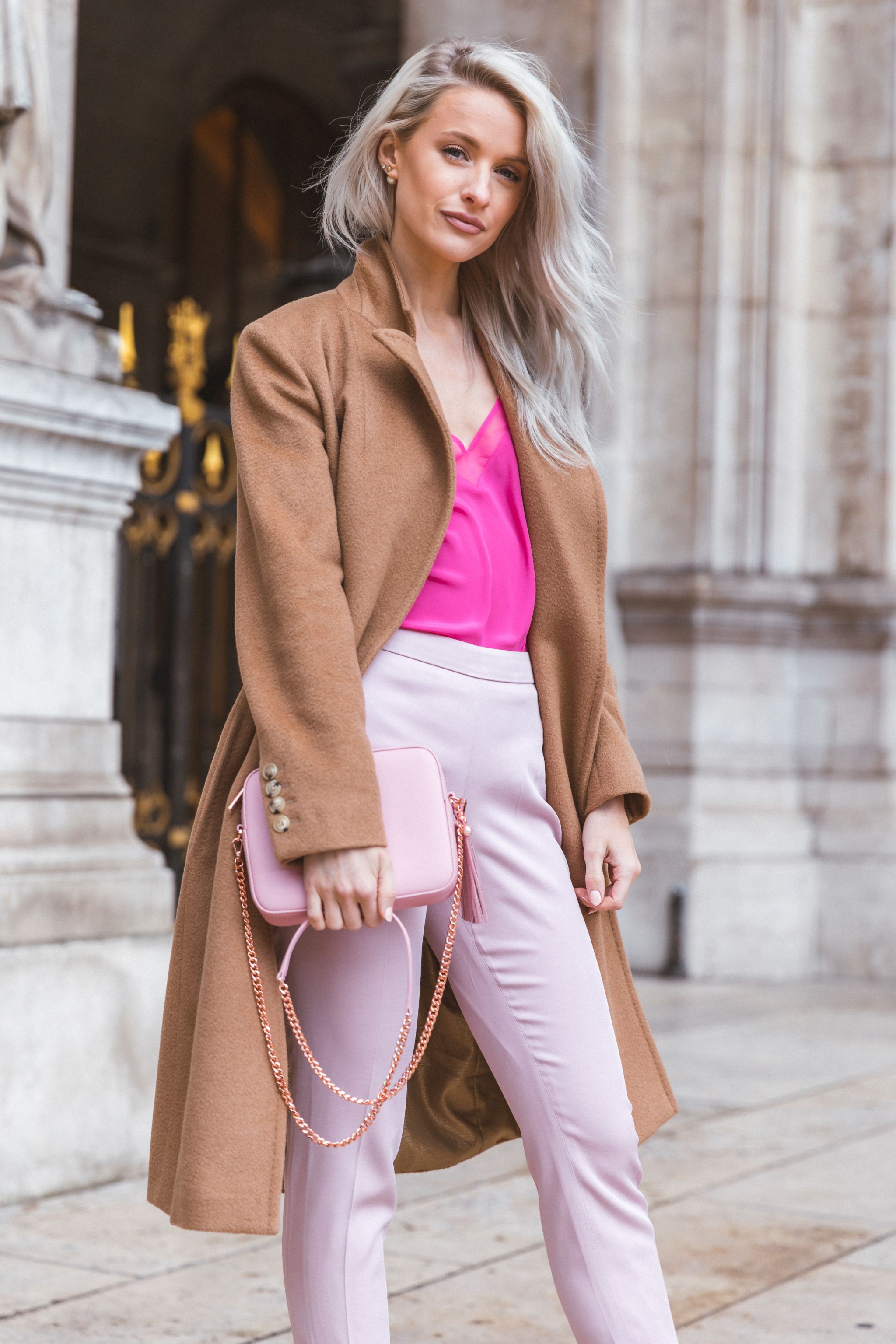 Pink Trousers/Skirts/Shorts
Anything that you want to wear on your bottom half, you can absolutely try in pink. It's the hardest way to wear pink if you're new to it, in my opinion, but it can look so girl boss if you can rock pink trousers and own it. Tuck your favourite black roll neck bodysuit into your pink trousers for a confident, sophisticated vibe, or pair a pink skirt with a white off shoulder blouse for a spring feel. Pink trousers and pink heels are also a match made in heaven, otherwise you'll need grey or white I feel. Black heels with pink trousers feels a little bottom heavy.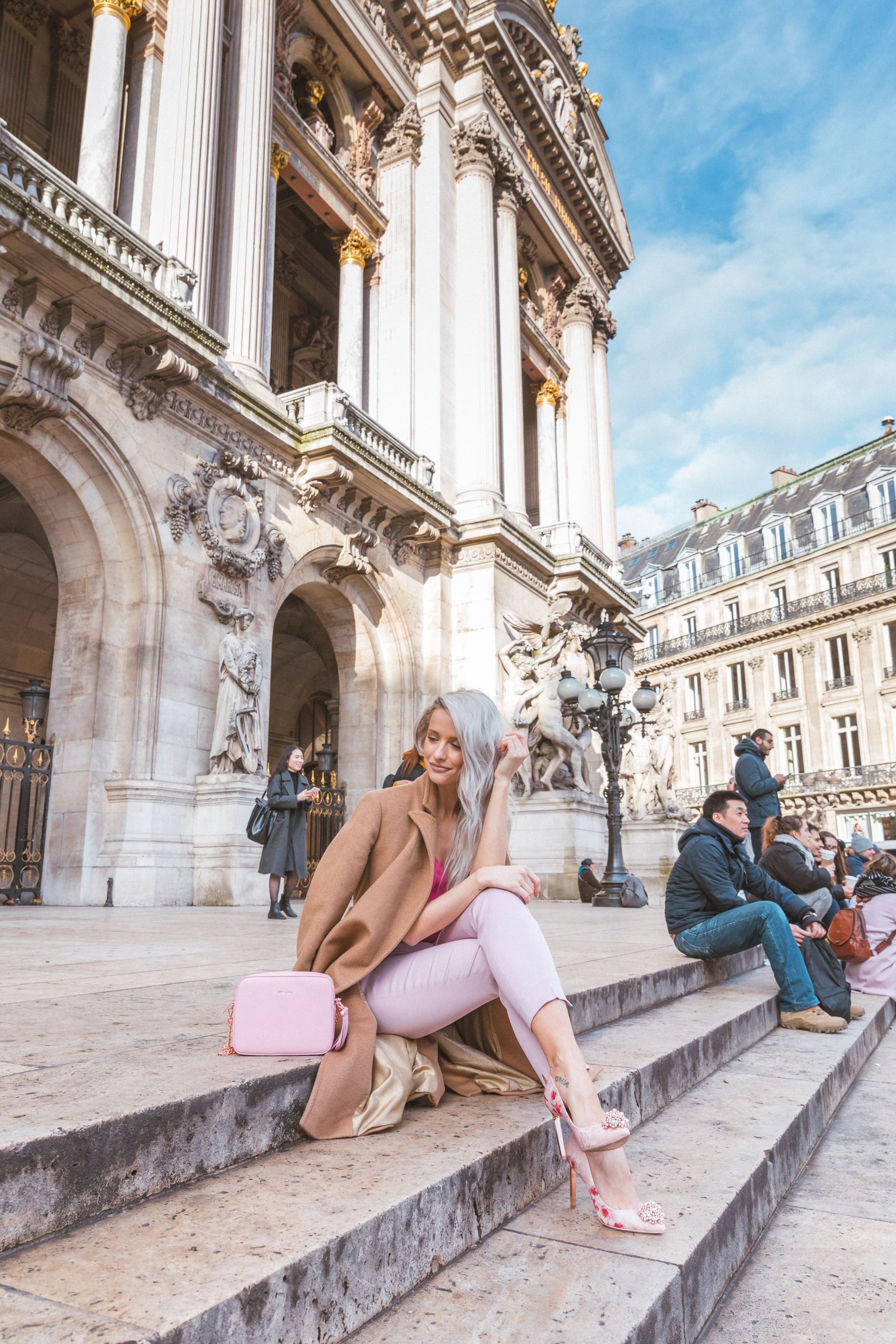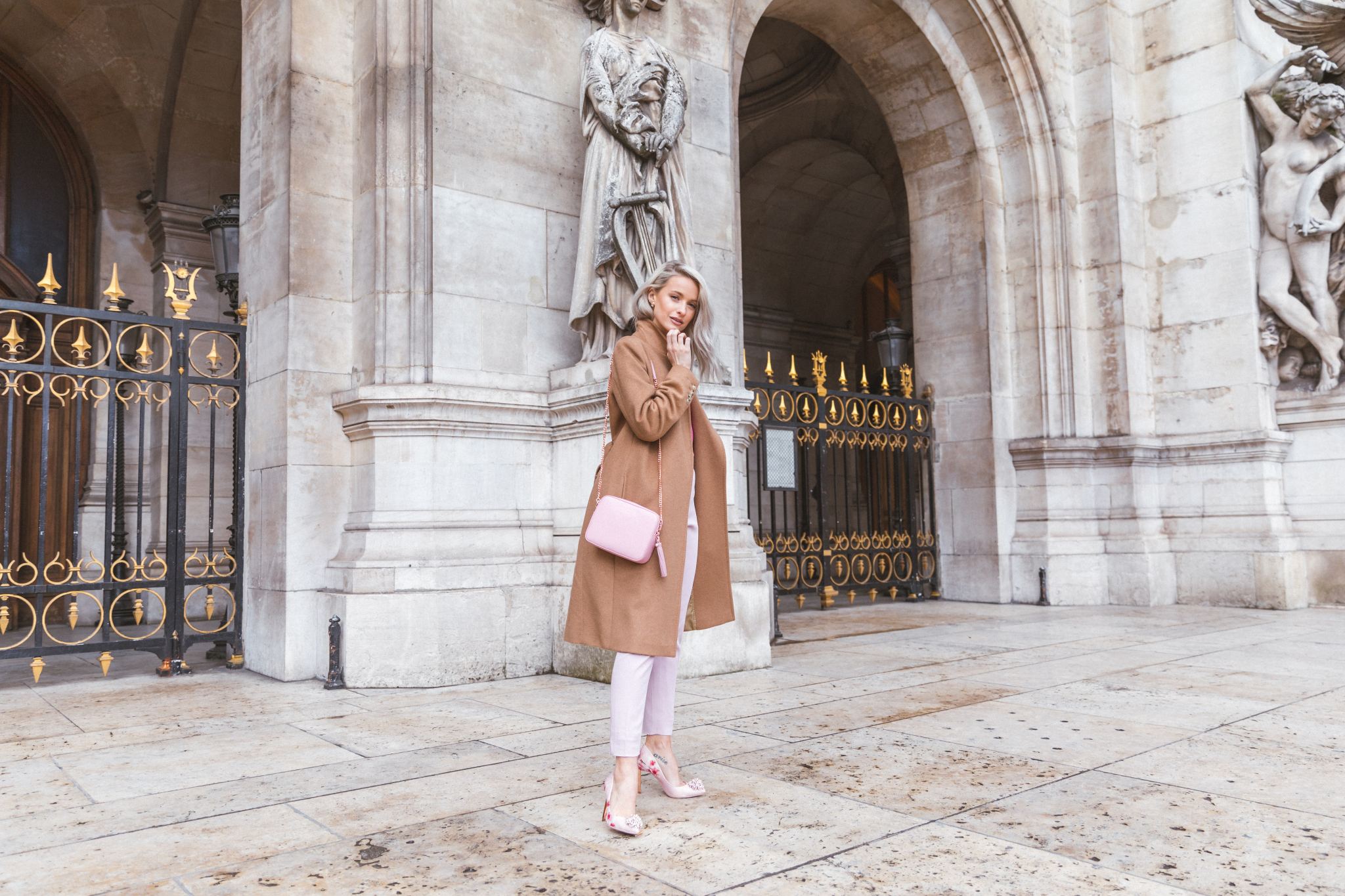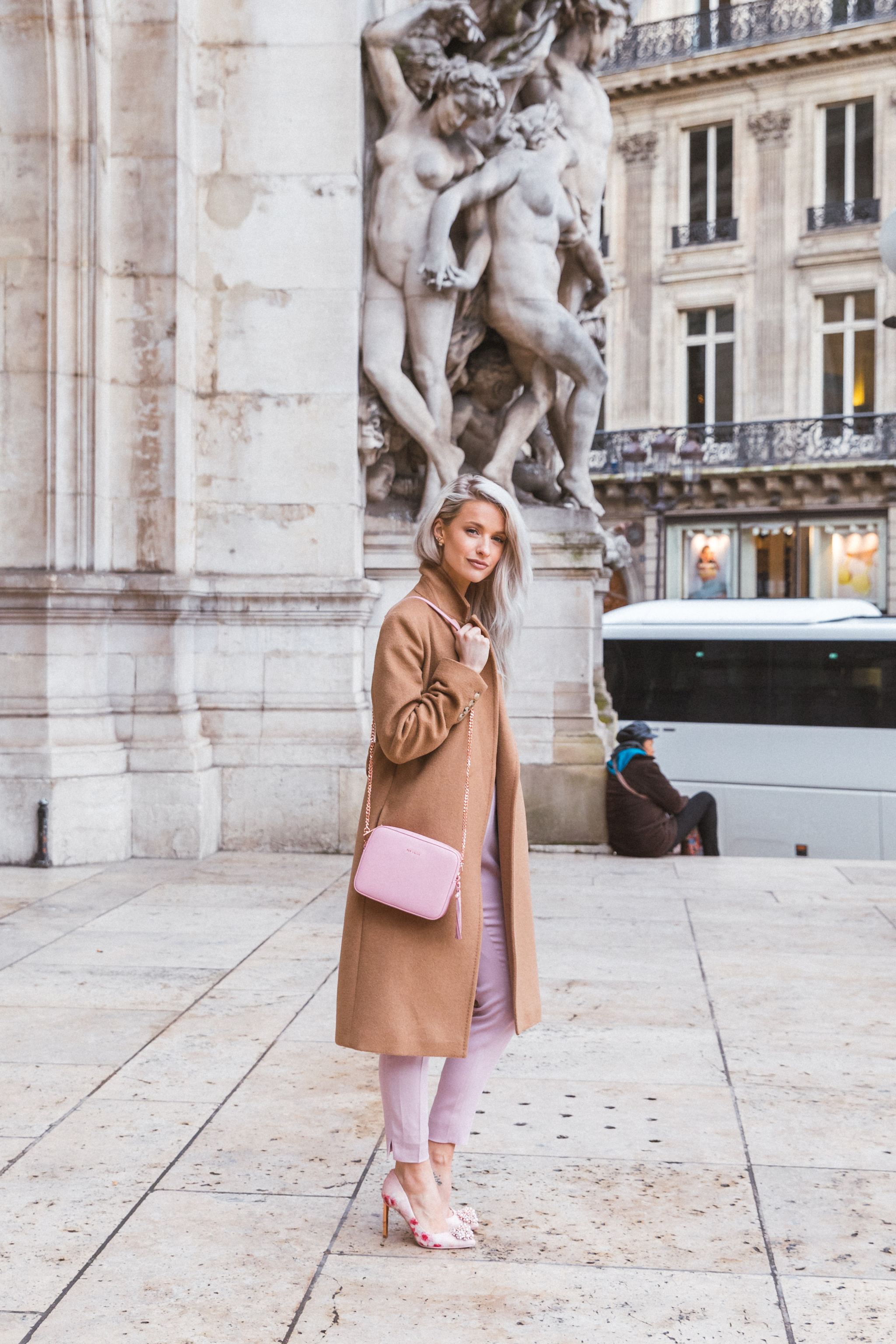 Pink Bags
The easiest accessory to style in pink. If you like pink but you're new to it, a pretty pink bag is the way forward. It can be styled with most other colours – apart from maybe bright orange and tones of green. But I'd happily wear it with every other tone on the colour wheel. This leather camera bag from Ted Baker has the added benefit of a stunning rose gold chain, which keeps it from looking too young. But Ted Baker have a whole host of pink bags in their collection if you'd like a peek at the choices.
Thoughts on pink? Do you like it for daytime, or do you prefer to mix it in for the evening?  However you wear it, I'd love to know your tips for styling pink into your own looks!
Sign up here for a weekly catch up of everything Inthefrow