02/03/18
The Work/Life Struggle
My age old fight in being self employed, is the ability to balance my work life and my personal life. It's
so
hard. I think anyone who says otherwise, is either the most organised human on the face of the earth, or is currently using a time machine to add extra hours into their day – it's the only way I'm sure of it. From the second I wake up I'm worrying about deadlines, meetings, travels, the blog, Twitter, Instagram (and more..) whilst also trying to make sure that my friends and family don't think I've fallen off the face of the earth. It's a battle I often don't win.
I write lots on here about the ways I've successfully changed something in my life and offer tips and tricks I hope will help others, but with this post I can safely say, that a work/life balance is very much, a work in progress. And a relatively slow one at that.
So with that in mind, here are the ways I'm trying to balance my workload with my social life this year and hopefully they'll all be successful for me and maybe help you a little too.
Problem: The only travelling I do is for work…
Solution: Booking an actual holiday! 
I travel a lot for work. More than I ever could have dreamed. My schedule for the next year is already full, with visits to some of the most beautiful, exciting places with some of the most incredible, talented teams. A huge bonus and perk of my dream career though, is also something that makes a work/life balance so hard to achieve. You'll have noticed on the vlogs that there's rarely time to relax when I/we are away as I am constantly focused on the content I can create. A week in a beautiful place like the Maldives equals 6 sets of blog post imagery, 15 Instagrams, a vlog that took 2 days to edit and so much more going on behind the scenes too. Cue the realisation for both Alex and I, that it has been too long since we went on holiday as a couple. A holiday not a trip. Some much needed time for the both of us to enjoy each other's company, without the looming deadlines and a 2 hour photoshoot at golden hour. This year is for celebrating us and taking the time to be with each other, outside of the office.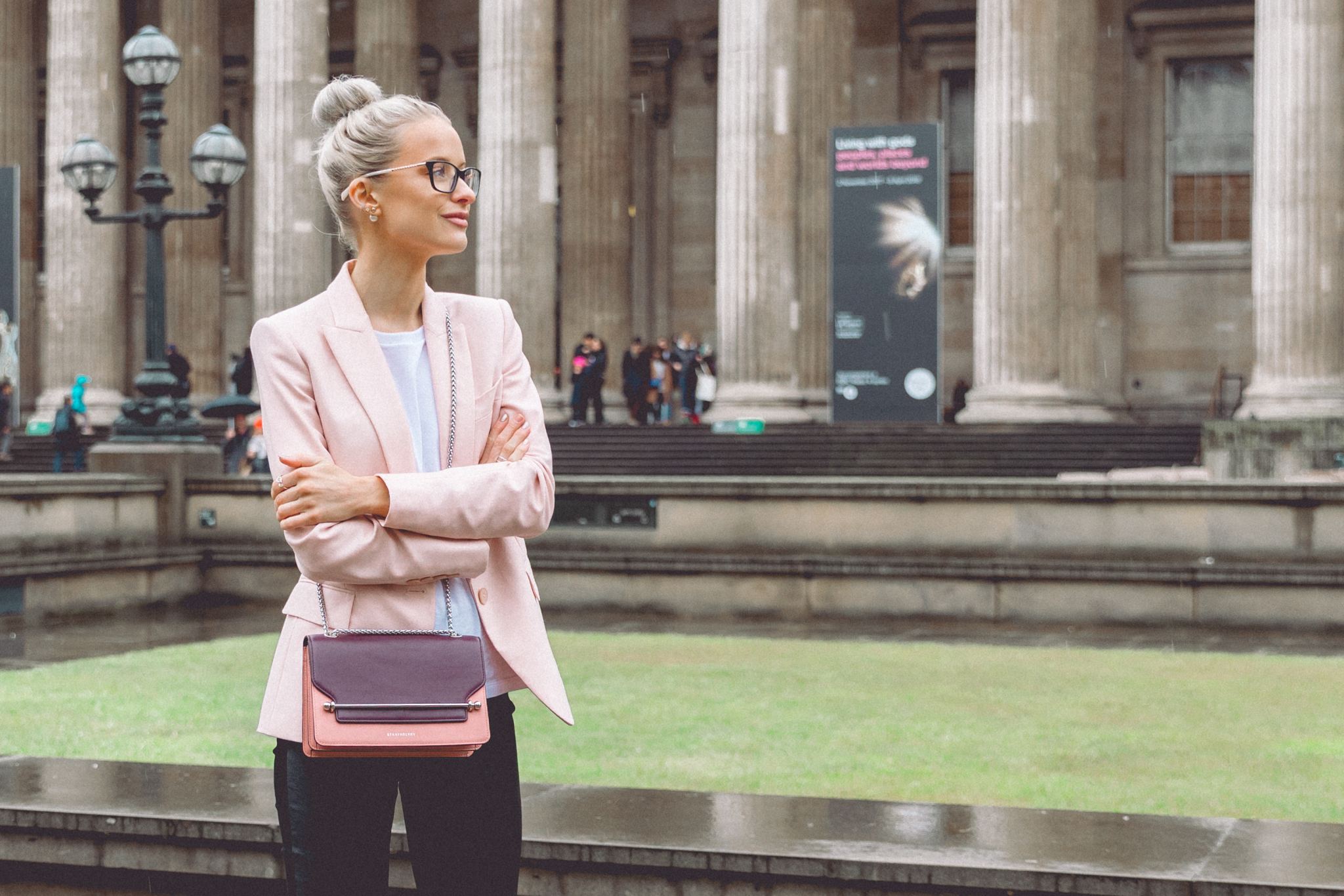 Problem: Losing touch with people..
Solution: Picking up the phone more!
The last thing I want to do, after a full day with my phone in my hand answering emails in taxis and then sat at my desk, working at the computer, is to pick up my phone again. But it's 2018 and to stay in contact with my bestie in Chicago and my Mum back in Wigan for example, I don't have too much of a choice. However I can make a different choice and jump on FaceTime with them to catch up, or just simply give them a call. I need to spend more time speaking to the people who make my life a brighter place, even if that means booking a FaceTime call a week in advance, so we can sit with a glass of wine each and set the world to rights. Losing touch with the people who love and support me, just isn't an option for me.
Problem: My work day blending into the evening..
Solution: Scheduling date nights with Alex!
A point I've mentioned a lot on the blog, while chatting about being self employed especially, is how hard it is to not carry on working late into the evening. Five o'clock in the evening can quite quickly become nine o'clock in the evening, quickly becoming yet another night without a routine and without any time spent together. We both need that couple of hours every evening to unwind, to talk about our days and to spend time with each other, not focusing on our work. Since the New Year, I've made so much more effort to make date nights a regular thing and our relationship feels stronger than ever. Even just once a week, it's the perfect way to decompress from work and spend time enjoying each others company.
I'd love to know if there are any ways you try to manage a great work/life balance to your life. Any tips are so welcome! I think the only way I can get there completely, is to up the organisation and schedule everything as far as the eye can see!
This week saw the launch of my collaborative accessories collection, with the amazing luxury brand – Strathberry. I am so excited to share this with you and I hope you love all the pieces as much as I do. I was lucky enough to take Strathberry's values of high quality, unique hardware and innovative design and add my own personal touches to create a limited edition, capsule collection. As you can imagine, you'll be seeing more of the accessories featured across my social media channels and I hope you love seeing them styled alongside my usual blend, of personalised topics. You can shop all of the items below for a limited time and you can use the hashtag #strathberryxinthefrow to chat with me about the collaboration. I can't believe that the bags have already sold out (we did manage a pre-order restock which wasn't originally in the plan!) so I'm sorry to those of you who didn't manage to treat yourself in time! But thank you all so much for this amazing opportunity and I hope you'll continue to shop the Folios, Cardholders and the Strathberry brand as a whole – I will be!
Sign up here for a weekly catch up of everything Inthefrow