15/03/18
Out Of Office
Location: Maldives
Yes you read that correctly – we're on holiday! An actual real, non work holiday. Pinch me, I must be dreaming! It's been so long since Alex and I travelled anywhere that wasn't for work purposes, I almost can't believe it. We stuck to our timetable, booked the trip months ago and made a promise to ourselves that nothing would change our plans, no matter what opportunities arose.
If you know me well, or you too are self employed, you know how difficult it is to take a holiday. The irrational feelings of guilt, the real life FOMO and the numerous attempts at stepping back from work, that nine times out of ten, end in complete and utter failure. I have told myself for years how much I need to take a break, Alex has told me for years how much I need to take a break and my body and brain have told me for years how much I need to take a break. So it's finally time and we're currently relaxing at the beautiful Gili Lankanfushi resort in the Maldives.
You'll know I also recently wrote a post about finding my work/life balance and how it's not something I've yet achieved, but something I am definitely working on, the busier my career gets. One of my goals was to spend more time with Alex and also to book an actual holiday – two birds with one stone achieved already – high five! I'm currently giving myself quite the pat on the back for taking these first steps and hopefully it's the start of balancing the work/life scales a little better.
So although my socials might be a little quieter this week, as Alex and I take some time to just be together, the content never truly stops. Here's a sneak peek at my holiday wardrobe for any of you guys spotting my outfits on instagram and wondering where they're from.
I love this spaghetti strap dress from one of my favourite evening wear brands – Three Floor.  It's the ideal addition to a holiday evening and especially somewhere as special as the beautiful Maldives. The contrasting tie waist adds detail around the waist, the wrap style enhances your curves and the longer length teamed with a not too racy split in the skirt, equals the perfect balance of sexy and chic. If like me you're sporting this look on a beach holiday, then it's bare feet all the way but it would look equally beautiful teamed with barely there strappy heels or delicate flat sandals. Holiday perfection!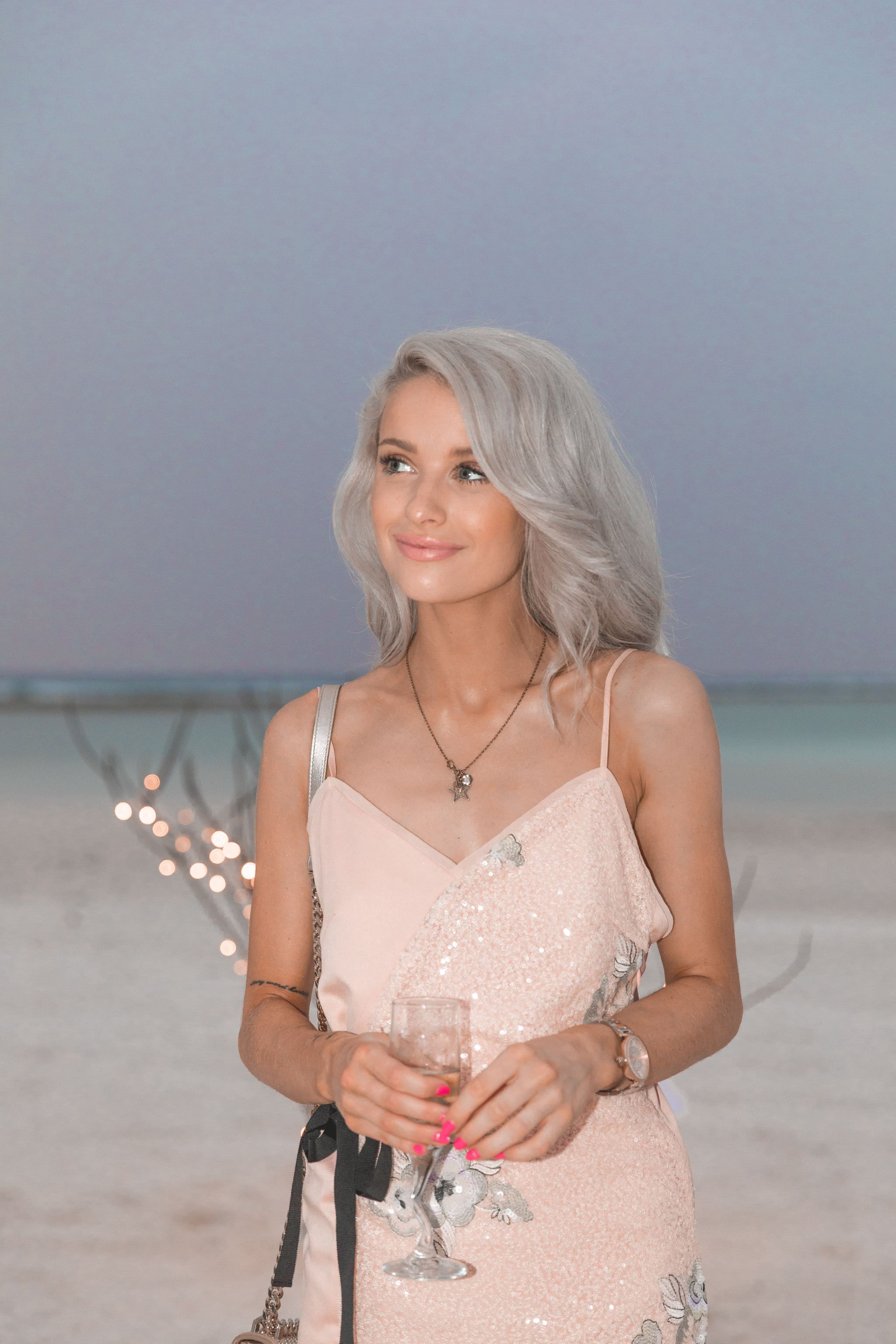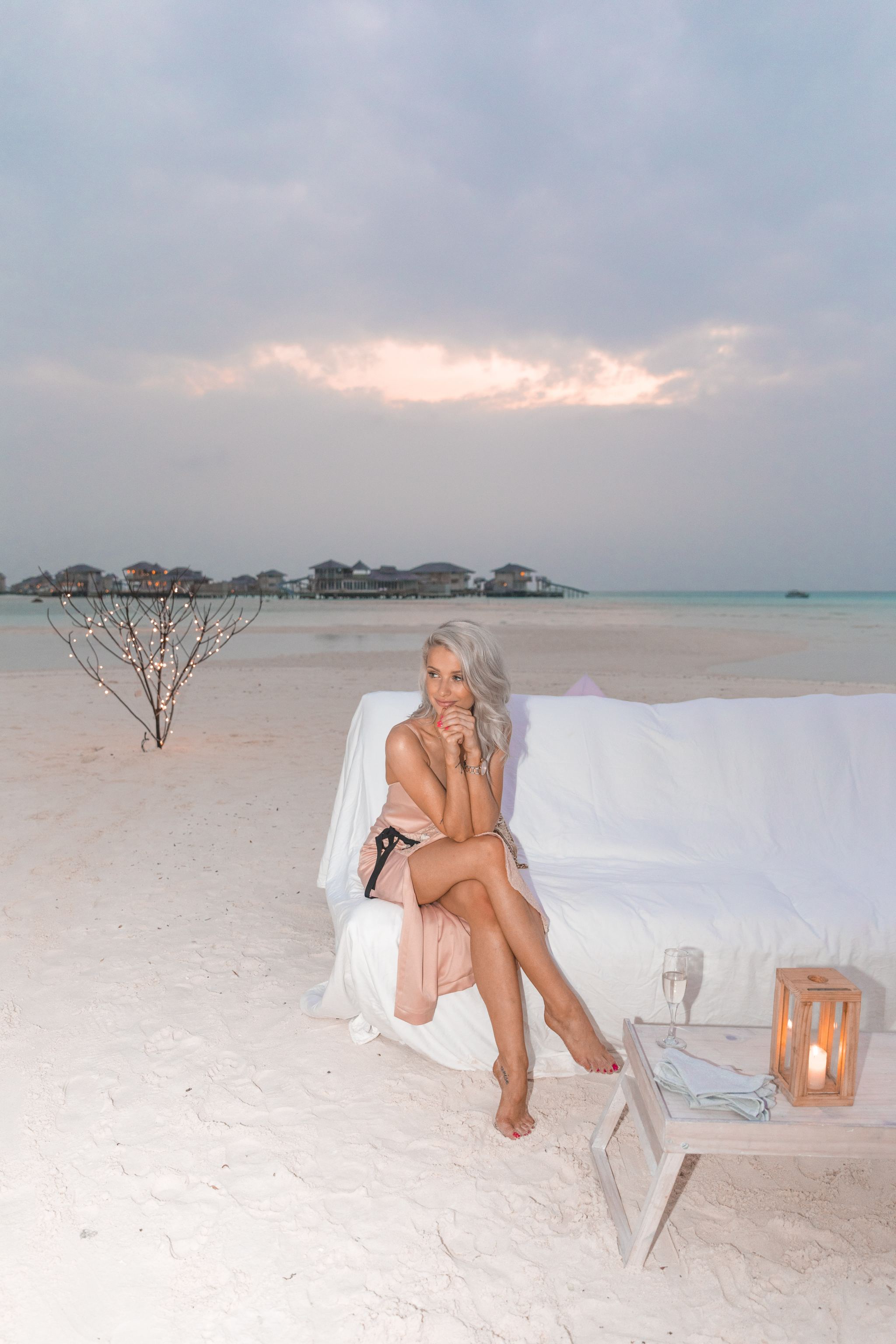 So although a lot of down time is on the cards, I definitely won't be passing up the opportunity to update my Instagram with my outfits this week! I of course did a little shopping and added to my holiday wardrobe for the occasion and I've packed some gorgeous pieces I'm so excited to wear. There's a great mix of high street and also some pricier items and there's a sneak peek at what I've packed below, if you want to get ahead of your Summer shopping game. For anyone that doesn't already follow me, you can find me on Instagram here and you can stay up to date with my adventures and all my looks over there too!
Victoria x
Sign up here for a weekly catch up of everything Inthefrow