16/02/18
Jewellery Layering and Personalised Charms
Thomas Sabo Charm Club
I recently bought myself a brand spanking new jewellery box. Previously, I had stuffed my necklaces, rings and bracelets into one place, because I didn't really have all that much to deal with. It didn't need to be ordered, because it was only a few items that I loved. Then I realised that I'd actually collected so many incredible pieces of jewellery over the last 18 months that I needed somewhere safe to store them. So I bought myself a box with so many compartments that everything now has its own place, and order is restored.
My collection has grown and grown, and so have my tastes in jewellery. I'm still a silver girl through and through, but I now love to dabble with so many styles and shapes of necklaces as well as earrings and rings. Quite often than not, it will be your jewellery, rather than your outfit, that will be commented on by a friend or colleague, so actually those finer touches can be really important to your look. After I incorporated a handful of new Thomas Sabo jewels into my collection last year, you may have seen the photoshoot we shot in the desert, I fell more and more in love with the quality and the style of the whole brand. It is so unique, personal and alternative. Creating jewellery that is recognisable and very unique within the jewellery market and that's why I was so thrilled to work on their latest campaign; Generation Charm Club. 
I can't wait for you to see what I selected from the brand new collection!
Personalised Charms
Personalised anything is huge these days. Personalised tea towels, chocolate, mugs, suitcases you name it. I feel like Nike kicked it off in 1997 when they enabled us all to design our own shoes, and our fascination with personalised items has only increased since then. It's about having that something that no one else has. It's designed by you and looks different to everyone else's – and in a world where people often like to look the same, it's refreshing to have something personal all to yourself. The Thomas Sabo Charm Club has been around since 1995, for those who love to collect memories within their jewellery, as a way to remember the best experiences and special life moments. Charms can be selected and attached to bracelets and necklaces in nearly 400 different styles, to curate a jewellery piece that only you can wear. And today on February 16th, Thomas Sabo launches Generation Charm Club – an updated, trend-led and grown up revolution for their original collection.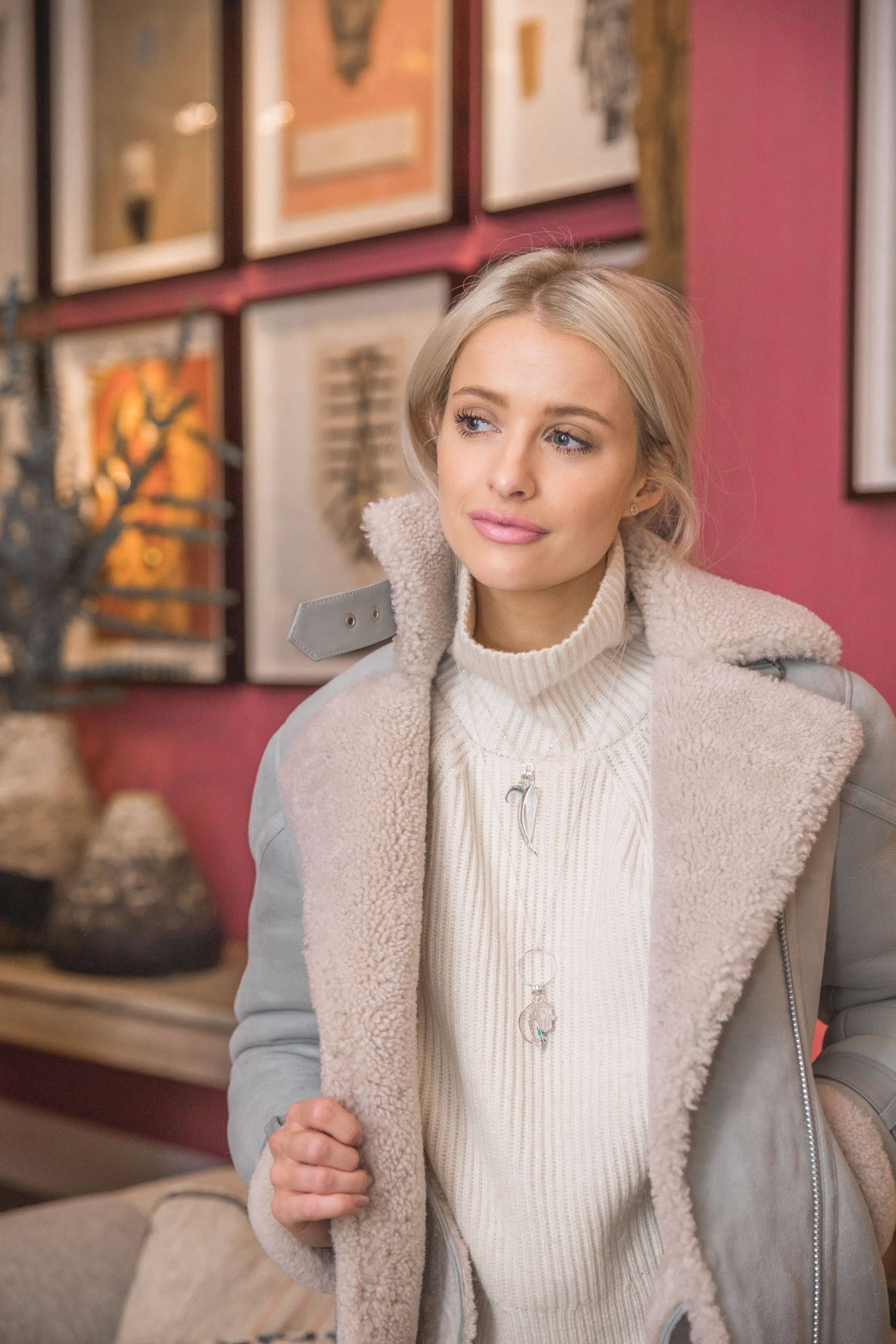 Generation Charm Club
With so many new charms being launched for Generation Charm Club, the possibilities for personalisation are endless and exciting. The idea is to choose the charms you love the most, select a style and length of necklace and create your own unique jewellery set. And honestly, I had so much fun selecting mine. I have never personally seen a brand allow you to create your own style of necklace with a variety of symbols and charms, so for me this was such a cool experience. When you style up your necklace, you can decide who you want to be that day, what style you want to wear and what message you hope to convey, by mixing up your charms and the style of necklace you wear on a given day. For me, I selected charms that I loved the shape and colours of, and that evoked a sense of fun, happiness and individuality.
The moon shapes were my favourite, so I chose two. One in a long, slender style, over sized and beautiful hanging from the shorter chain. I also chose a shorter moon, with a cut out to the centre in a shorter style, to hang from the longer chain. Mainly because I adore daydreaming about the stars and the universe. Plus, an additional moon charm with mother of pearl set inside, attached to the delicate bracelet.
The Hamsa hand, of which there are many Hamsa Hand Charms to choose from, makes me feel so calm and peaceful, although it is used as a sign of protection, said to bring the wearer happiness and good luck. I just adored the mother of pearl finish to the charm. The same mother of pearl finish runs through the long triangle droplet too, so I thought they would work beautifully together.
The small tiger tooth charm with the turquoise stone is a shape I adore and one I love to wear often. I thought it would work perfectly on the shorter chain alongside the longer charms, to play with shape and colour.
And finally the ethnic feather is one of my favourite charms. Matching the bracelet and also adding extra colour to the jewellery.
Honestly, I'm in love with how they came out. The shapes, the style and the colours are so harmonious – I cannot wait to wear them so much more. And I highly recommend you pick out your own.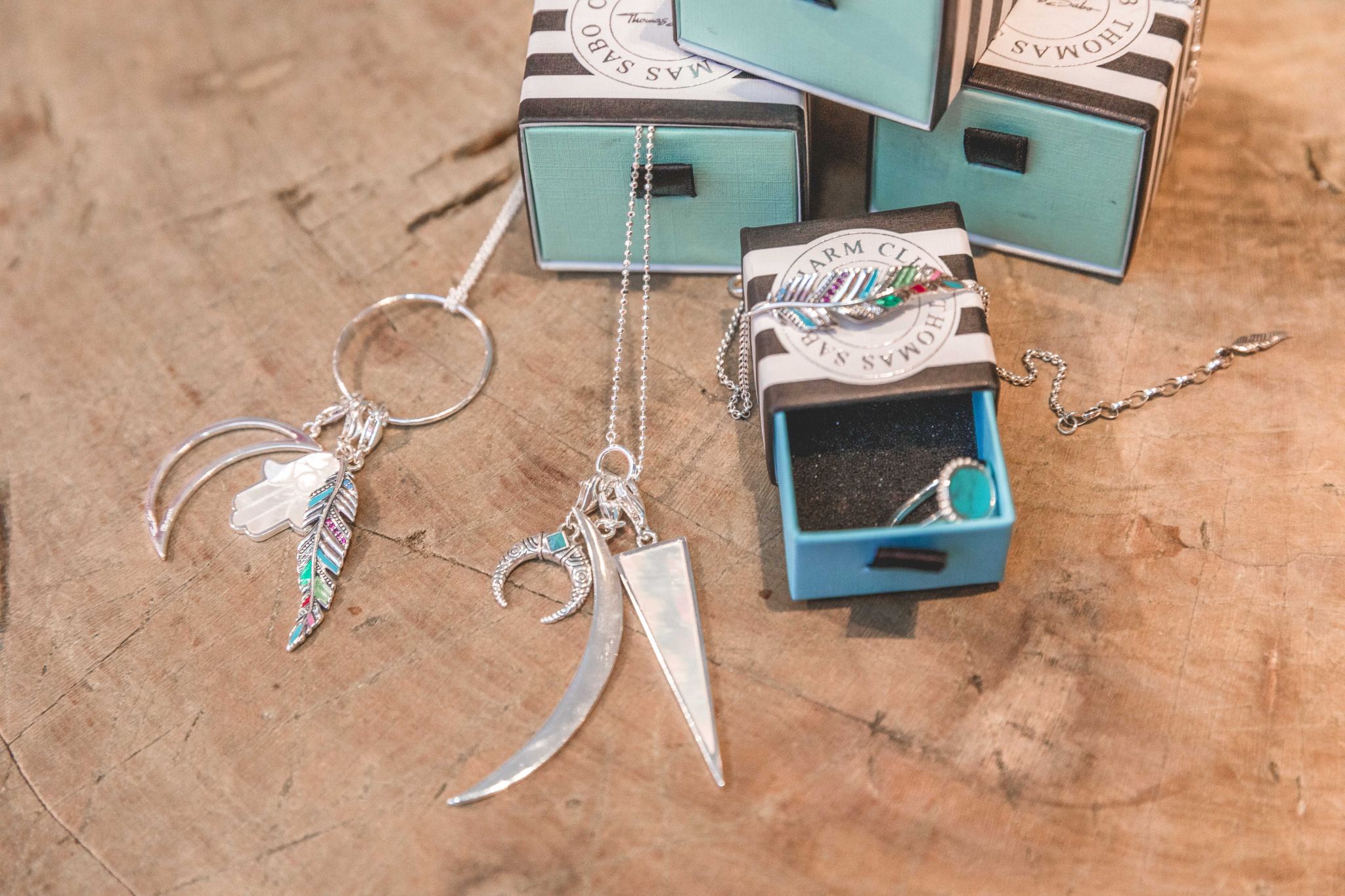 Generation Charm Club launches today and I cannot wait to see what you might choose too! Be sure to tag me @inthefrow if you do purchase some of the charms and styles for yourself. They are so personal and special, I cannot wait to collect a few more charms depending on my mood and the energy of the day. I think the idea is so beautiful and unique, and hats off to Thomas Sabo for such a fantastic new collection!
Sign up here for a weekly catch up of everything Inthefrow