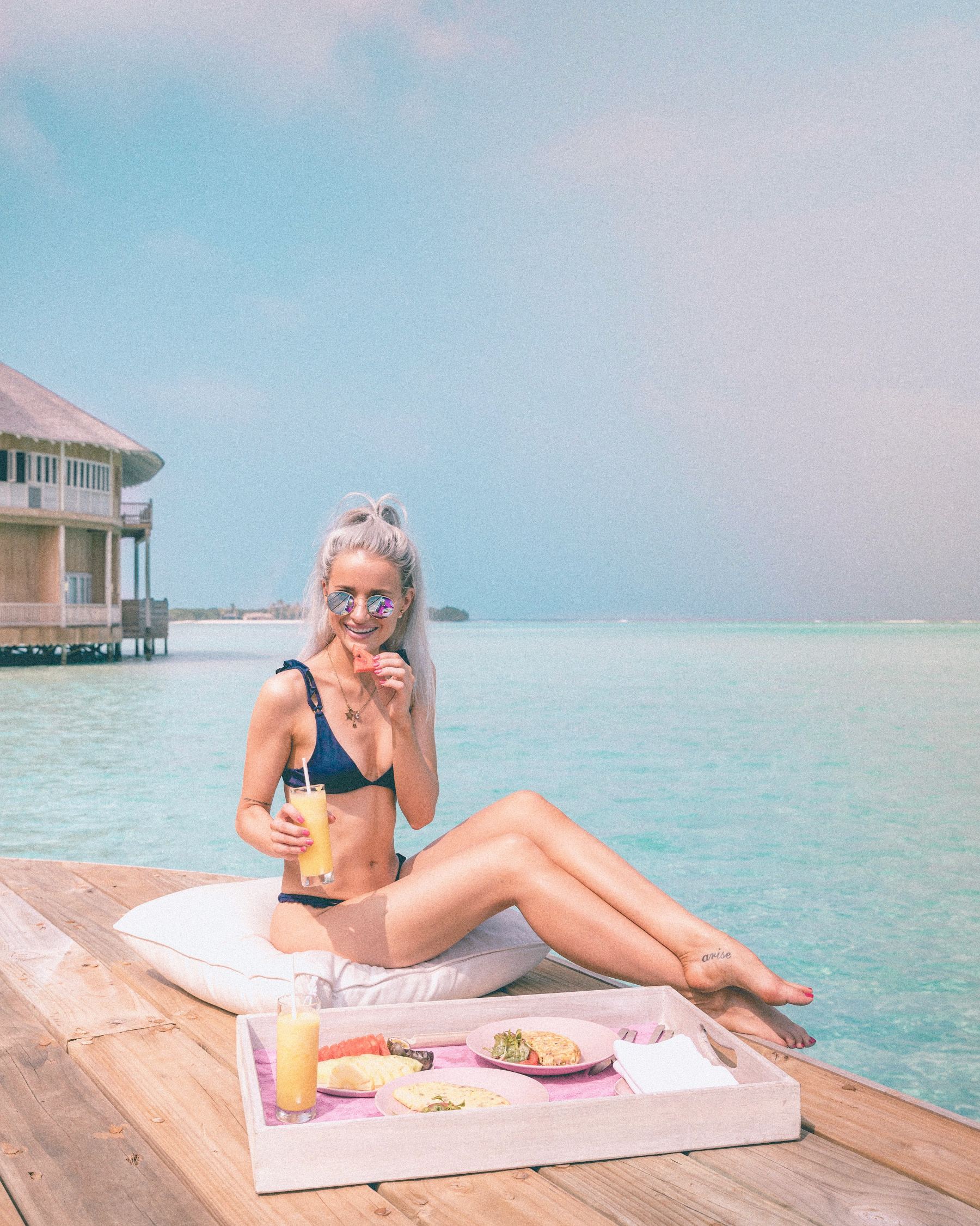 08/02/18
Holiday Body Confidence
Location: Maldives
After a crazy speed edit to get the Maldives vlog live on Sunday (I was just too excited about all the incredible footage we captured to wait any longer) I settled onto the sofa, in the cosiest clothing I could find, to reply to comments and one in particular really hit home for me.
Through School, College, University and to this day, my figure has changed only the smallest amount. I was just built this way. There are things I dislike about my figure and there are things I love about my figure, just the same as anyone else. I have boobs, I have a bum but most importantly I am healthy. I eat pizza and I exercise when I can, I choose dessert and I make healthier choices throughout the day, I order takeout and I like to eat everything in moderation. And I too have hang ups about the look of my skin, the stretchmarks over my bum and any other parts of me that I'd like to tone and shape. But I've learned to embrace them too. Someone left a comment on my youtube video the other day, and it really hit home with me. 'I'm so inspired (and relieved) watching this vlog and reading the comments. I am literally the same size/build as you and I always get bullied/body shamed for being so "skinny" as a young woman it definitely makes me feel insecure … It's so lovely to see you and see how confident you are in your own skin! Definitely inspiring and helps me feel like it's not all bad to be petite'. I totally related to this comment and it was amazing to hear that my vlog had encouraged her to be more body confident and to own it. We are who we are, we're built in different ways and in most cases we can't change that. It's about embracing our body types and sizes.
It isn't seeing airbrushed images of supermodels on front covers; it's seeing a girl on the way to work walking with confidence, it's seeing a guy's holiday pictures with the biggest smile on his face and it's seeing my friends rock their unique style no matter their size, their shape or their surroundings. We feed off each other's confidence even if we don't initially know it and I for one am glad that even one person gained an ounce of confidence from seeing me strut my stuff in a bikini.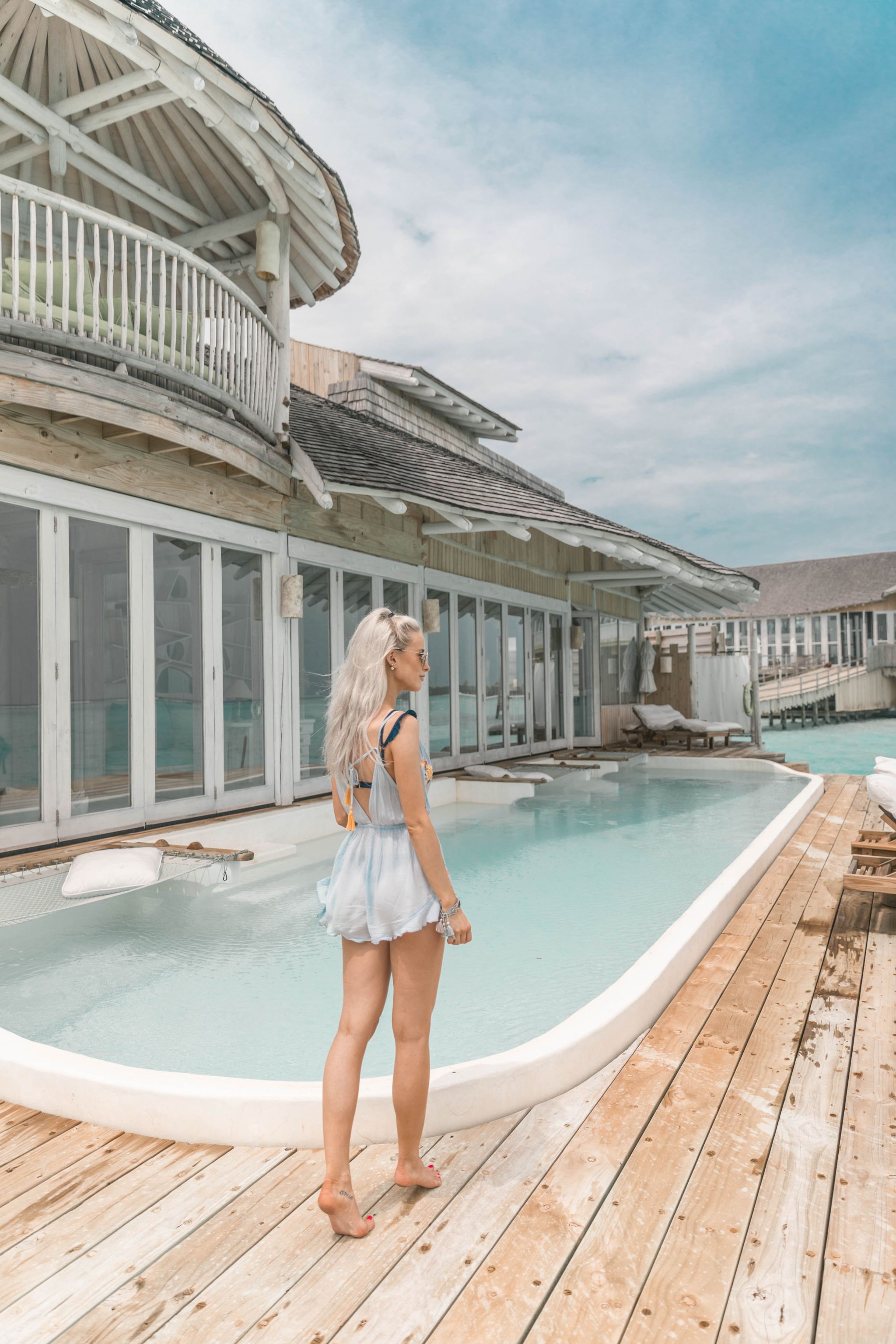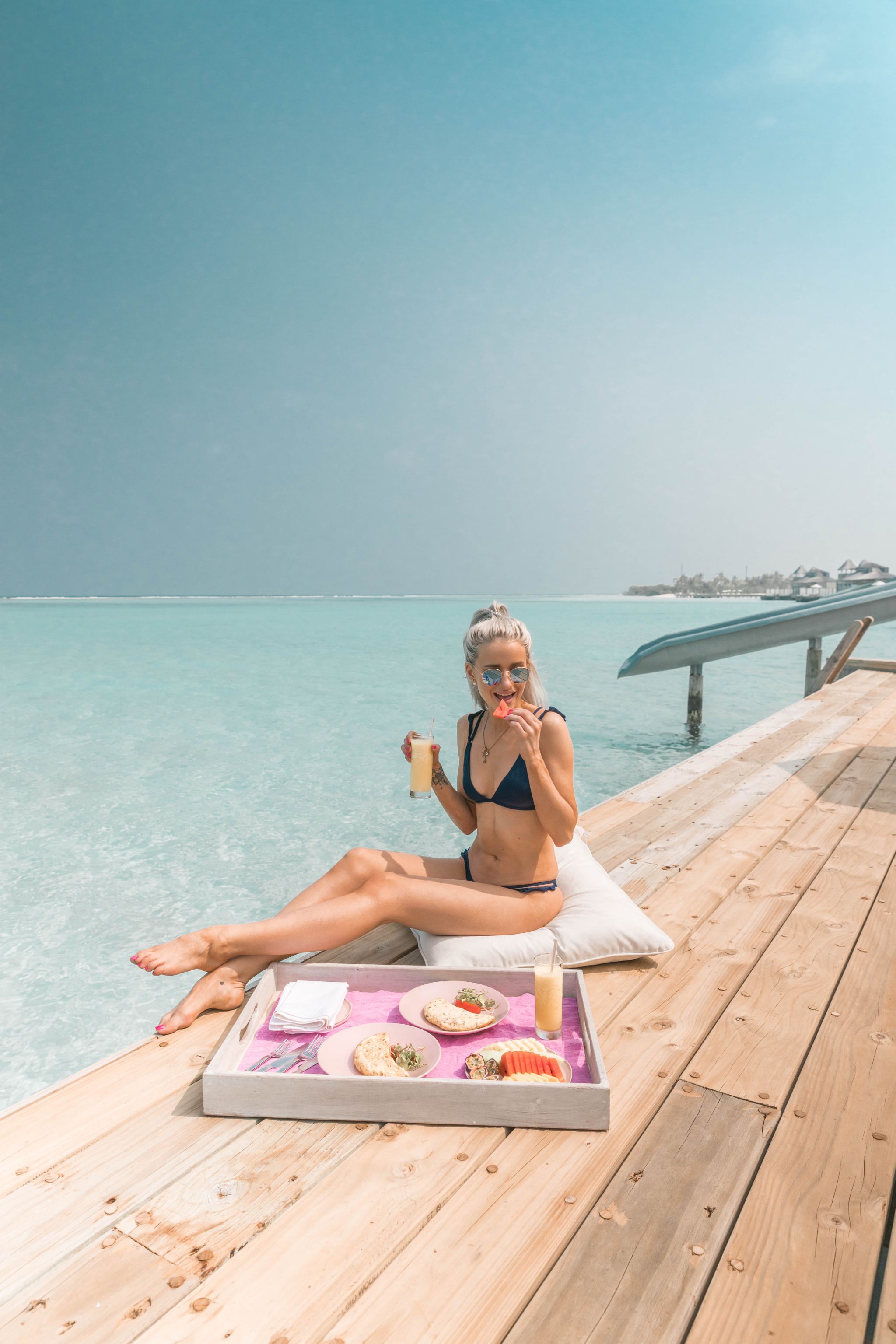 Own It!
Now I am not saying if you've never had the confidence to wear a bikini before that you should fill your case with the smallest stringiest bikinis you can find, that isn't what owning it is about. Owning it, for me anyway, is rocking the pieces that show off what you love about you. Perhaps you love your curves? Some high waisted bikini bottoms will flatter your small waist and make your hourglass figure look incredible. Perhaps you adore your long legs? A high cut leg on a one piece will make your legs looks like they go on forever and draw the eyes to them above anything else. Perhaps you love your boobs? A v-neck kaftan will keep all the attention at your neckline while skimming over any other parts of you you may not want on show right now. Own the parts of your body you do love and you'll walk with your head held high and maybe pass some of that confidence on to someone else.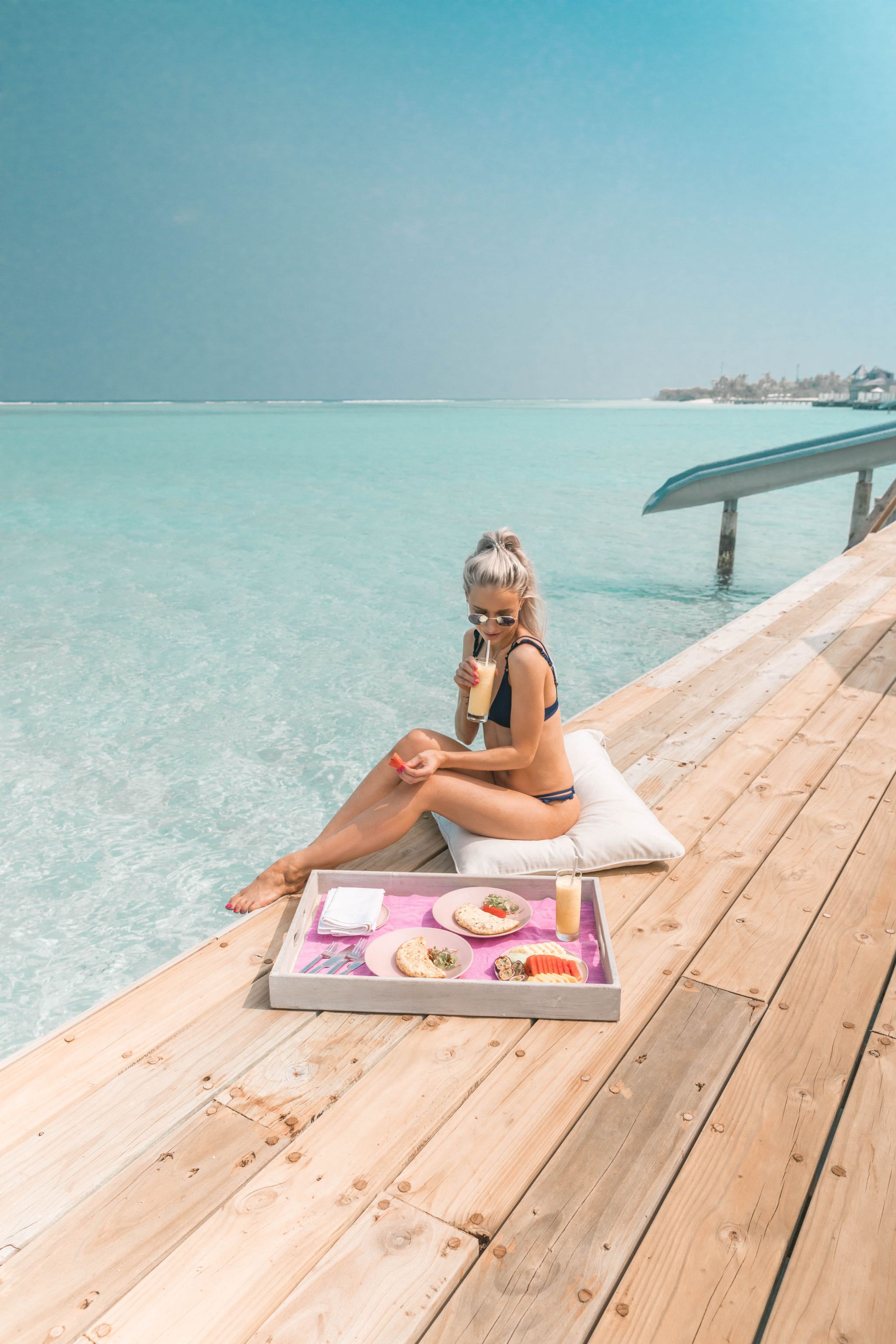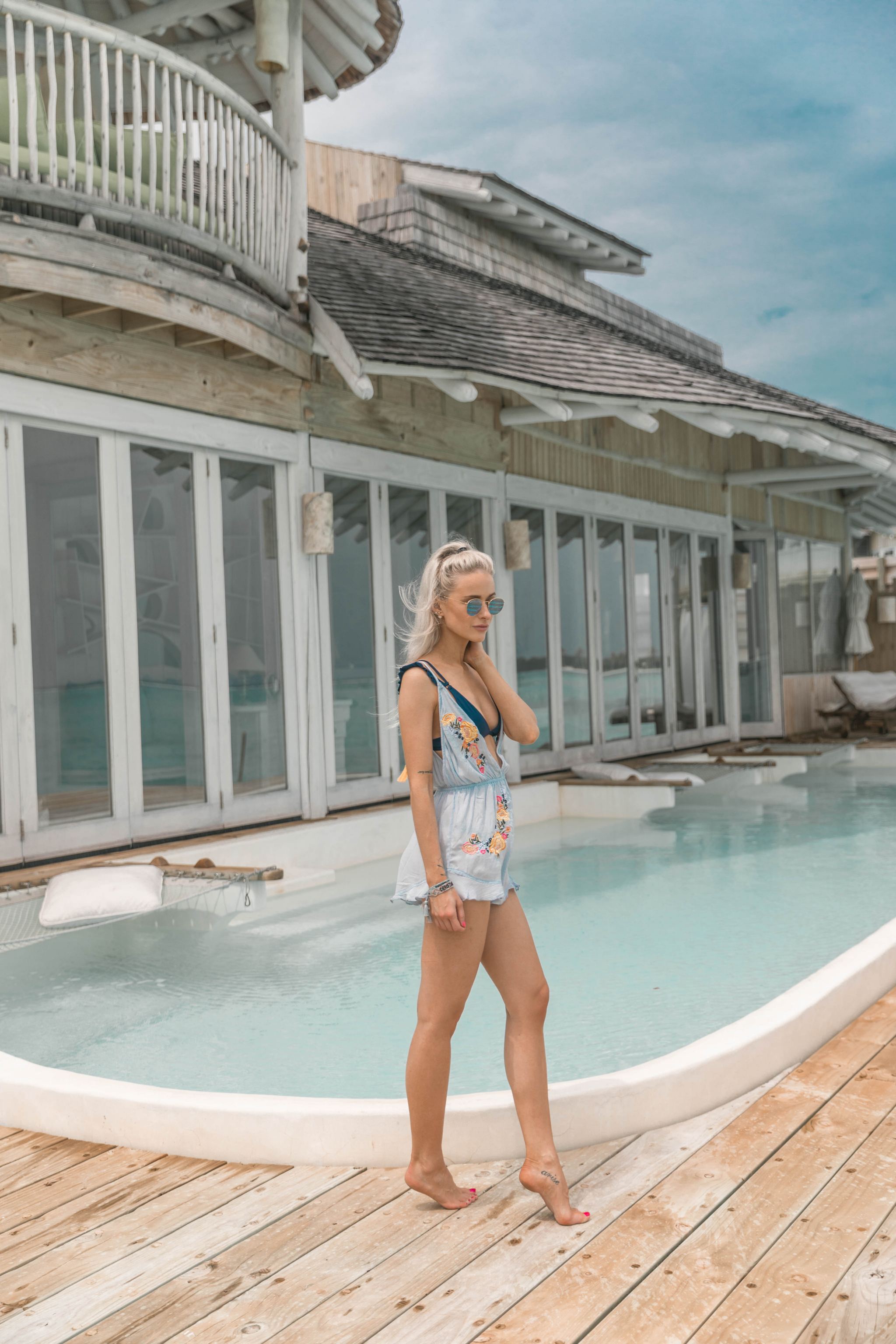 Be You!
Some of us forget when we're on holiday that we can still be ourselves. Just because we're on a beach break doesn't mean you have to hide the real you and in turn lose what confidence we might have. If you don't like wearing bright colours in your everyday life don't feel like you suddenly need to revamp your entire wardrobe to look like pink is your new favourite thing. If you mostly wear black because that's what you feel great in, then you do you and get those classic, chic swimsuits that offer all the Hepburn vibes not tropical palm prints that make you feel like you're standing out for the wrong reasons. If you're not a 'girly girl' for lack of a better term and love to be more of a 'tomboy' then you do you and wear shorts, vests and leave the flowery dresses at home, your confidence will shine if you feel comfortable in yourself.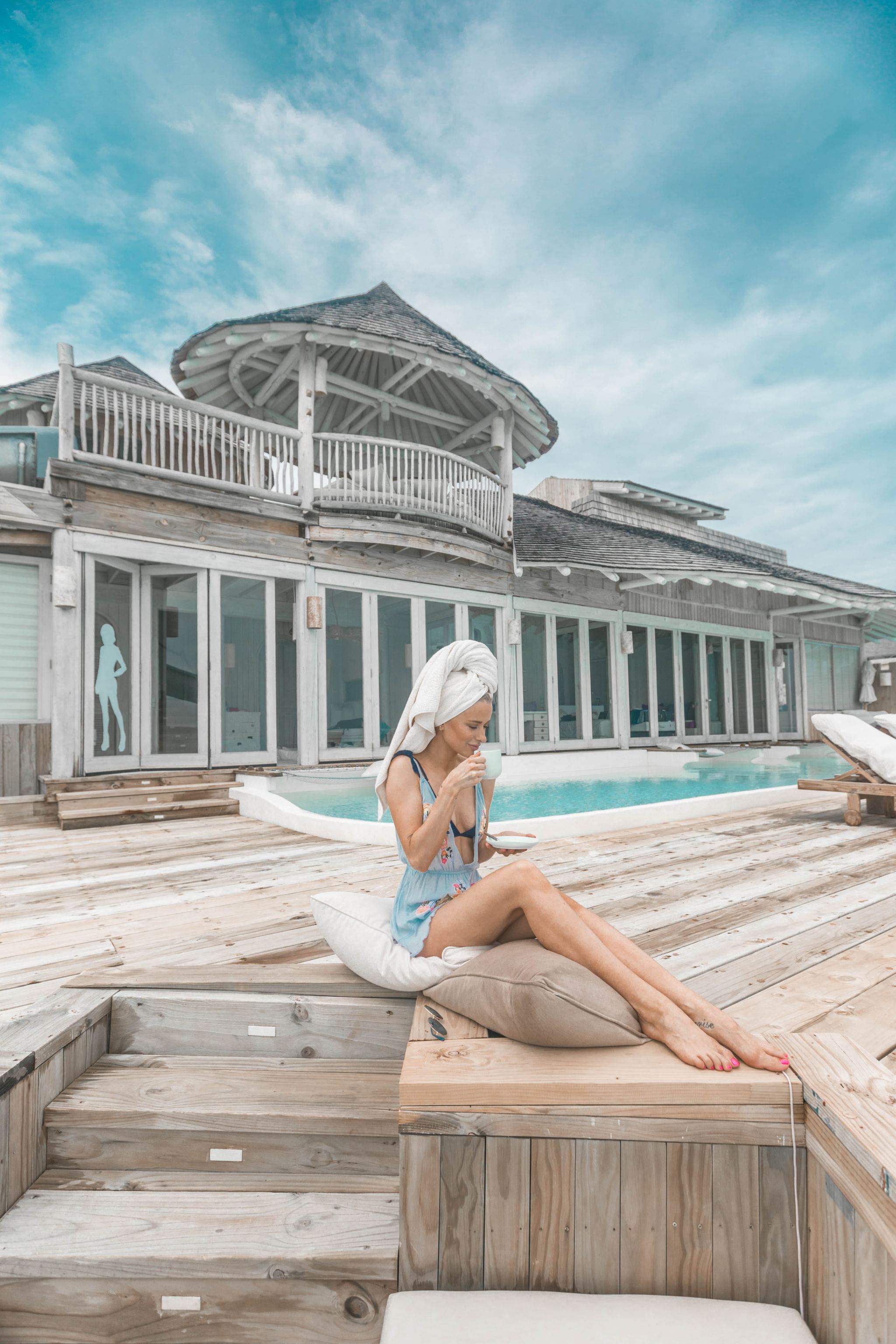 Remember – You're Perfect!
Just because you might not feel like you are, I promise you – you are! We all are! All those things that you want to hide or change about yourself are the reasons that other people love you and admire you and you should be proud of how you look. If you're in a hot climate then wear whatever the hell you want to wear, you shouldn't have to cover yourself up and worry about what others think, I would put money on the fact they're worrying about their own bodies not yours, as unfortunately we all seem to be wired that way to a certain extent! So throw on that swimsuit, get onto that beach and enjoy what you're there to enjoy – the sunshine and the company you keep.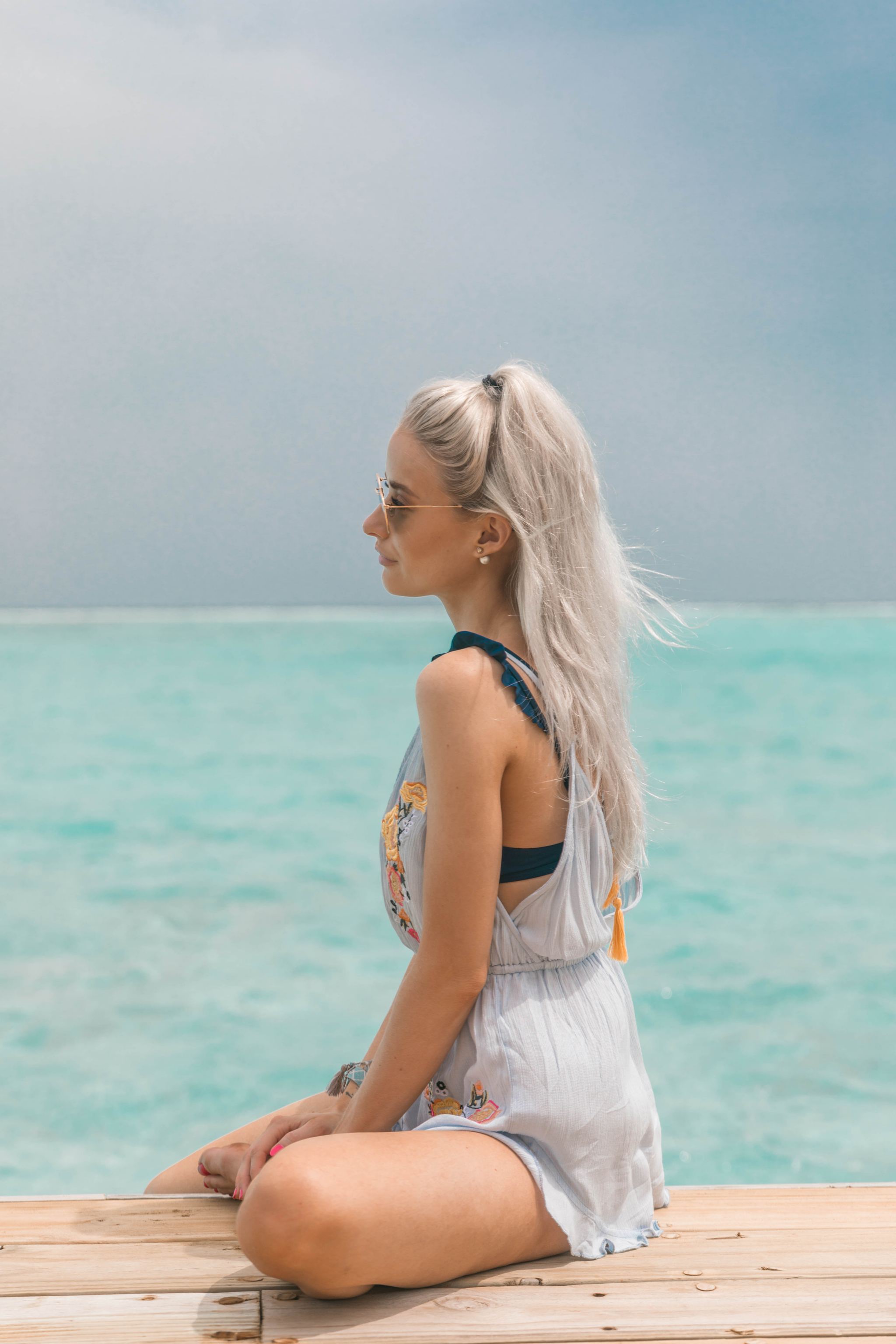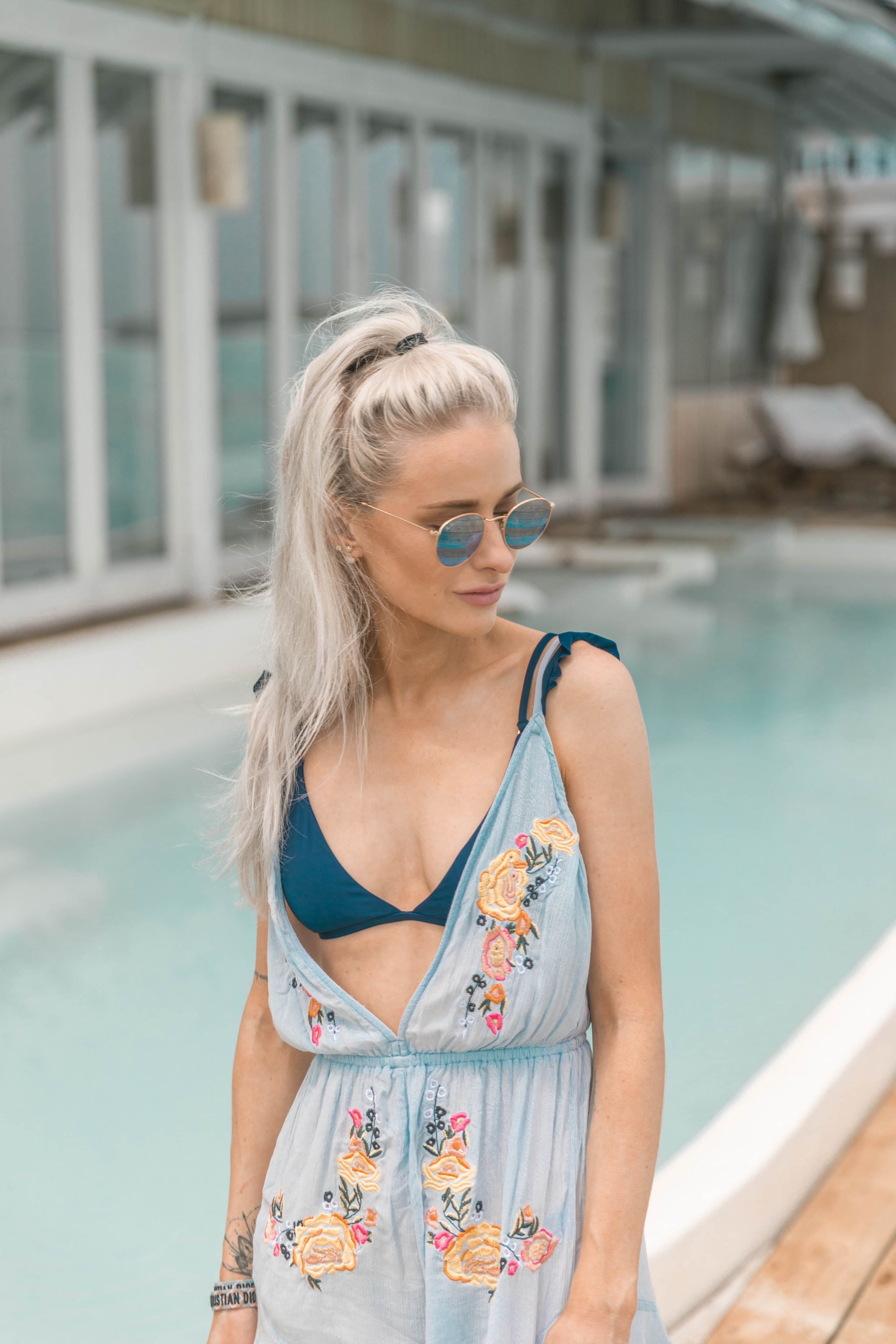 So how am I confident on a sunshine break you ask? I do and wear whatever the hell I want to! There may be a few tricks to dressing and styling my favourite parts of me but all in all I just go with the flow and I would encourage you all to do the same. It doesn't matter what shape or size we are, let's be confident in ourselves and show the next generation that we're all different and that in itself is beautiful.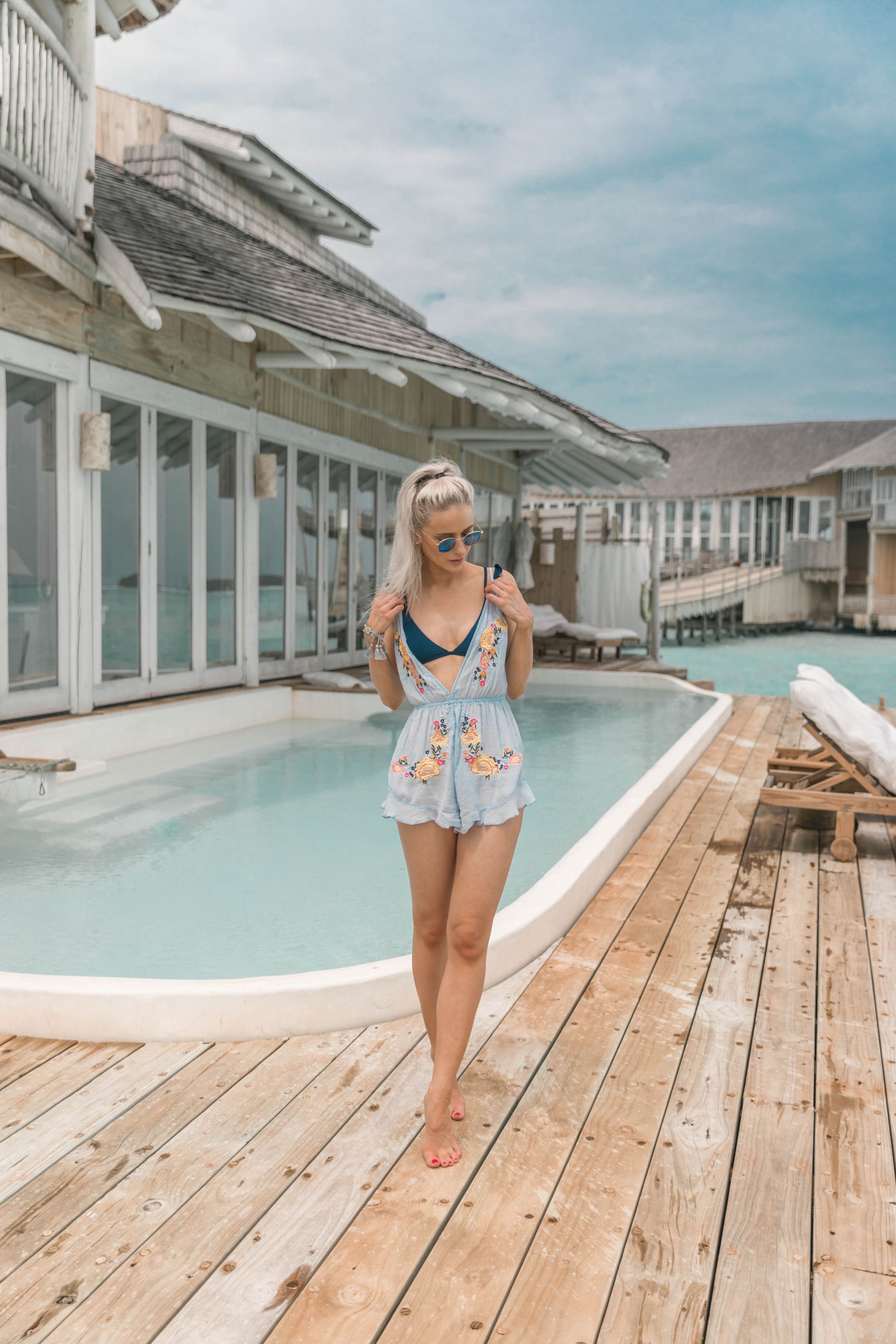 Pictures taken at the beautiful Soneva Jani resort in the Maldives while celebrating the launch of the new BADgal Bang Mascara with Benefit cosmetics.
Sign up here for a weekly catch up of everything Inthefrow