26/01/18
My Style Evolution
From Jeffrey Campbell Litas to American Apparel disco pants all the way through to my Black Milk collection, to say my style has evolved would be an understatement. However when I look back at the images of me with my pink hair, with shiney lycra pants and chunky platform shoes –  I don't feel even a hint of embarrassment! I loved every single one of those fun, eclectic pieces I had in my wardrobe just as much as I love the pieces I covet now.
I may have only had a little taste of designer clothing in 2012 with my first Mulberry Bag purchases and my first ever pair of Louboutins (which I still love and wear may I add), but each item I saved for, purchased and wore because I felt great in it – just as I do now.
Fast forward 6 years and my style may be a little more tailored with a classic undertone, but you'll still find those edgy hints of fun with pops of colour and studs mixed in among the Dior bags and the Saint Laurent boots. I love fashion. From reminiscing about the items I wouldn't dream of wearing now to being able to see exactly what pieces defined my style at specific moments in time.
For your viewing pleasure – my style evolution and key moments from 2013 till now!
2013 - PINK HAIR, LOUBOUTINS & OOTD
Although I started Inthefrow in 2012, fashion wasn't my initial priority to share with the world wide web. I had worked in fashion retail, studied it at degree level and was half way through my PhD – this hobby of mine was the perfect place to escape from fashion a little and talk about my other love; beauty and skincare. Skip forward 12 months to June of 2013; I won the Company Best Style Newcomer award and suddenly my love for all things fashion and travel broke through – my first London Fashion Week, my 3 month Trek America trip and my candy floss pink hair suddenly at the forefront of the blog.
My first pair of Louboutins (Pigalle 100 Patent Nude) were a definite turning point for me, investing in a pair of nude heels to wear for special occasions that I knew I'd keep for years and even now still wear often. I actually remember buying them and being so excited about how beautiful they looked I didn't wear them for weeks and just kept taking them out of the dust bag to stare at them longingly! Although in 2013 there were pops of colour and trend led pieces (just like my wardrobe today), my sense of style had somewhat been set. I had already started investing in designer pieces to style with my high street wardrobe, my hair was my trademark throughout the imagery I was taking and I was learning that style was so unique that it really just came down to wearing whatever I felt great in. Something that is still true today.
2014 - PURPLE HAIR, COMPANY AWARDS & DESIGNER HANDBAGS
2014 was a huge year for me, not only did I complete my PhD, I won the Company Best Style Blog award and had my first encounters with modeling for numerous brands and magazines. It was my first foray into collaborating with brands and the learning curve was huge especially when it came to being influenced by trends and other content creators. It was a year of truly realising what fashion meant to me and more importantly what fashion looked best on me – especially with my new bright purple hair!
I invested in some incredible designer purchases in 2014 including my first Givenchy Antigona, my much loved Tory Burch bag and also discovered my love for classic retailers such as Whistles, Reiss and Maje that catered to my love of tailoring. I was still injecting colour into my wardrobe with accessories (and of course my hair) but my evening and workwear looks especially were becoming slightly more mature and Jeffrey Campbells were being replaced by sleek, chic, pointed toe heels. Lecturing at Manchester University also had a massive impact on my style as I navigated the workwear/fashion line to ensure I was taken seriously but didn't lose who I was.
2015 - FULL TIME BLOGGING, LONDON & TAILORING
My move to London in 2015 may have had the biggest impact on my style over the years. My music taste, my University years, my careers and friendships have all influenced my style but there's something about moving to a new city and starting afresh that tops them all. I already had a love for classic tailored pieces but the first London Fashion Week of 2015 was one of my most enjoyable yet. I loved every show I attended and every outfit I put together; I was completely comfortable in my own style. Still styling chic pieces, still adding fun accessories but so much more my own person – and now with silver hair!
I invested in my Fendi 3jours, my first pair of Gianvito Rossi courts (we all know how I feel about those still *swoon*) and fell further in love with brands like Strathberry, Victoria Beckham and Sophia Webster. I found my luxury niche and enjoyed styling myself with a combination of high street (Topshop, Zara, Kurt Geiger etc.), high end high street (Reiss, Whistles, Hobbs etc.) and designer labels (Chloe, Burberry, Aquazzura, Chanel etc.) and generally relaxed into myself. I've always thought fashion shouldn't dictate style and it's so true, have fun with what you wear no matter what the brand!
2016 - INVESTING, COLLABORATING & FASHION WEEKS GALORE
My love for luxury and designer fashion has only grown over the years. From that first Mulberry handbag to my most recent Valentino tote, both excite me in equal amounts. I adore designer fashion and 2016 gave me the ability to showcase this even more than previous. I was lucky enough to attend Paris, Milan and London fashion weeks, collaborated with Ted Baker, Coach and Revolve and invested in my dream brand – Dior. I consider myself very lucky to be able to invest in such designer pieces but I'm also very protective of the fact that my hard work has enabled me to do so, I may not have always been able to afford the pieces but I sure as hell have always coveted and admired them.
Looking back at my style in 2016 it seems just seconds ago, the pictures are so me it's hard to see where 2016 ended and the next 2 years appeared. I can see pieces like my Dior Montaigne VIII watch, my Gianvito Rossi over knee boots, my Bulgari Serpenti bag and Self Portrait dresses that I still wear to this day and will continue to wear because I love them! My style was still classic, still slightly trend led but most of all made me feel confident no matter what the occasion.
2017 - RESTYLING, DISCOVERING & CONFIDENCE
No year has been as great for me in both my private life, a fashion blogger and as a creator as 2017 was.  My love of fashion yielded a year filled with passions fulfilled and access to some of the biggest fashion houses on the planet. My confidence grew where my style was concerned and although I feel that I found my base style quite some time ago, I braved trends, colours and cuts I would never have before. 2017 was the year I discovered red (I also rediscovered pink), learned the key to restyling pieces from previous seasons and styled myself outside my usual comfort zone.
I have never been more confident in the clothes that I choose to wear and the way that I style them and 2017 showed me that our unique style influences each other in completely different ways. That's the joy of fashion and the joy of 2017 for me. It was all about the statement accessories last year, no matter what the outfit and that's going through to this year with me now.
I am so excited for everything that 2018 has to offer and even more so to see what fashion has to hold this year. Looking back and seeing how my own style has changed and evolved through so many previous influences has me looking forward to every fashion week of 2018. I'd love to know how your style has evolved over the years and if you still style pieces from previous years too!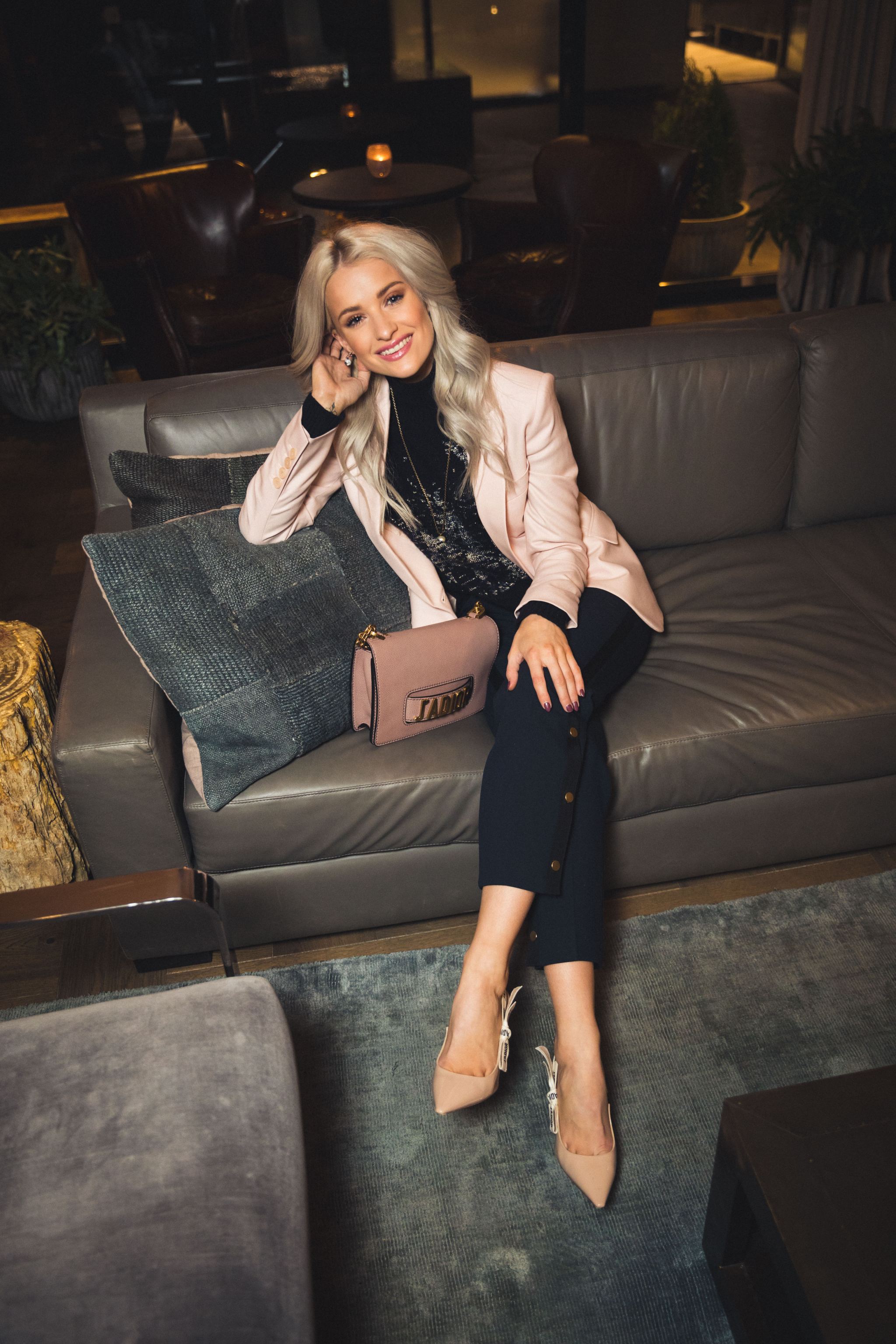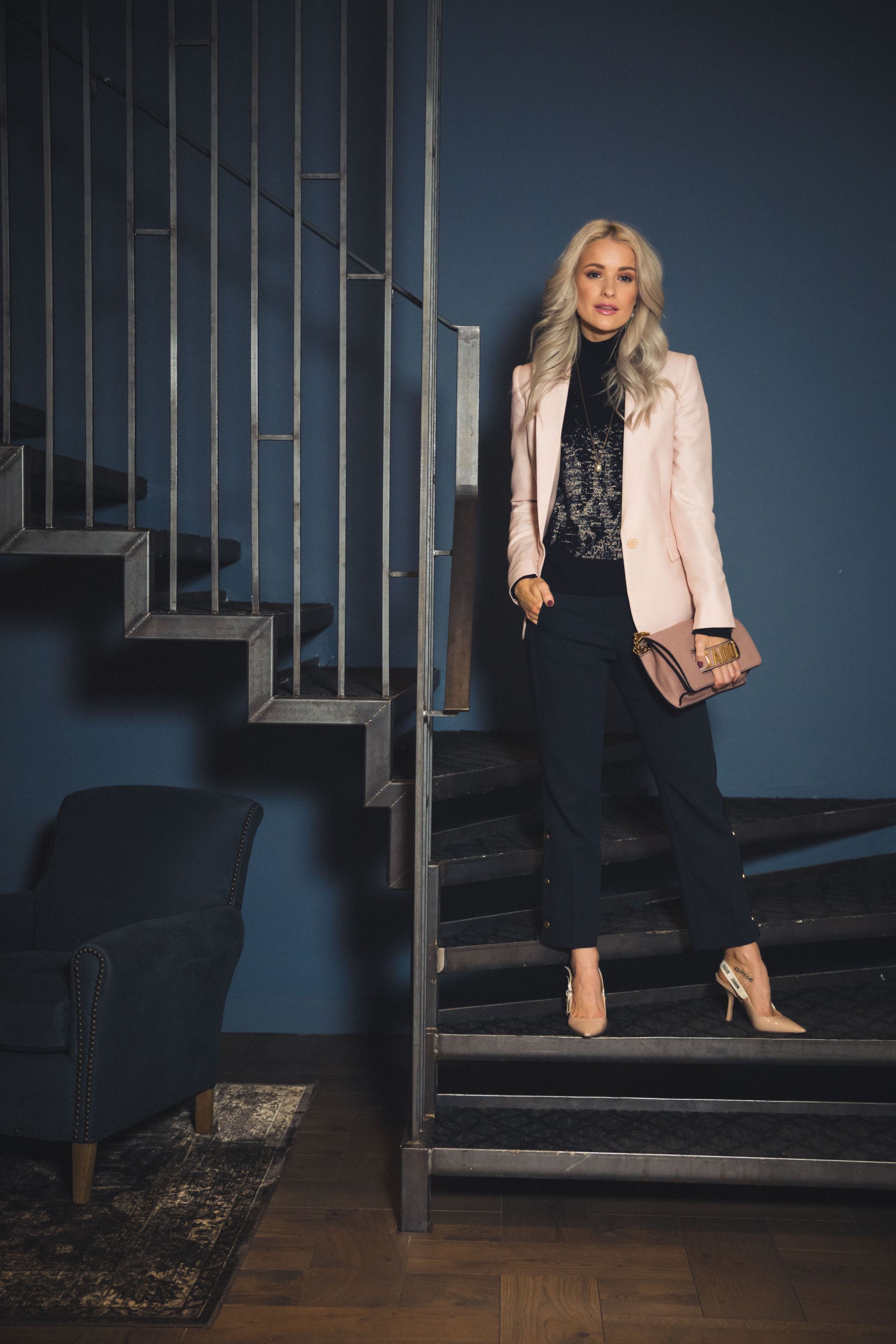 Sign up here for a weekly catch up of everything Inthefrow