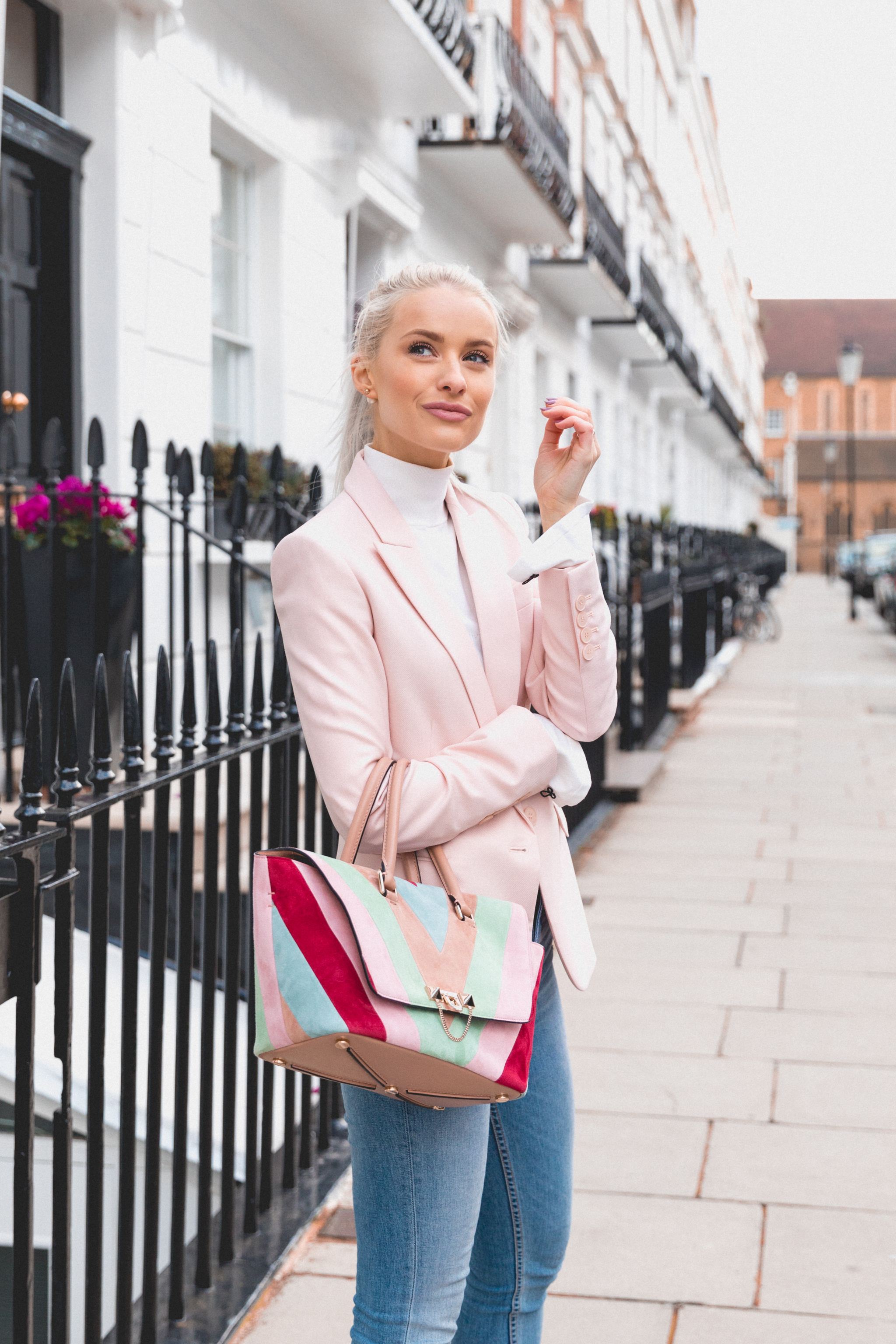 06/01/18
The Holiday Blues
& how to beat them
The last of the cheese board has been eaten, the Christmas decor has been packed away until next year and loved ones have all gone their separate ways. Suddenly, it's very quiet and the wonderful chaos that is Christmas is replaced by that '
Monday
' feeling and a very sudden bump on the way back down to reality; whatever that may mean for you.
I always have a surge of optimism around this time of year and a mindset full of positivity ready for a fresh start. This year it's especially true, after some much needed time away from work and I feel not only refreshed but ready to take on what 2018 has in store for me. I know not everyone feels this way at this time of year though and there's certainly sometimes an underlying feeling of 'New Year New Panic' so I thought it might be great to work out how I'll keep myself happy, productive and how I'll hopefully continue with that initial positive mindset.
Our social feeds are full of inspiration at this time of year, from your best friends undertaking a new exercise regime, to your siblings dry January promise, all the way to your favourite bloggers offering their thought on what the New Year may hold for them. But whether you've made resolutions or not, here's how you could keep the beginning of the year on track and stop the Holiday blues from taking over when the New Year can seem suddenly quite daunting.
Oh and by the way, this whole outfit I bought in the Boxing Day sales and everything is still in stock, just in case you were interested!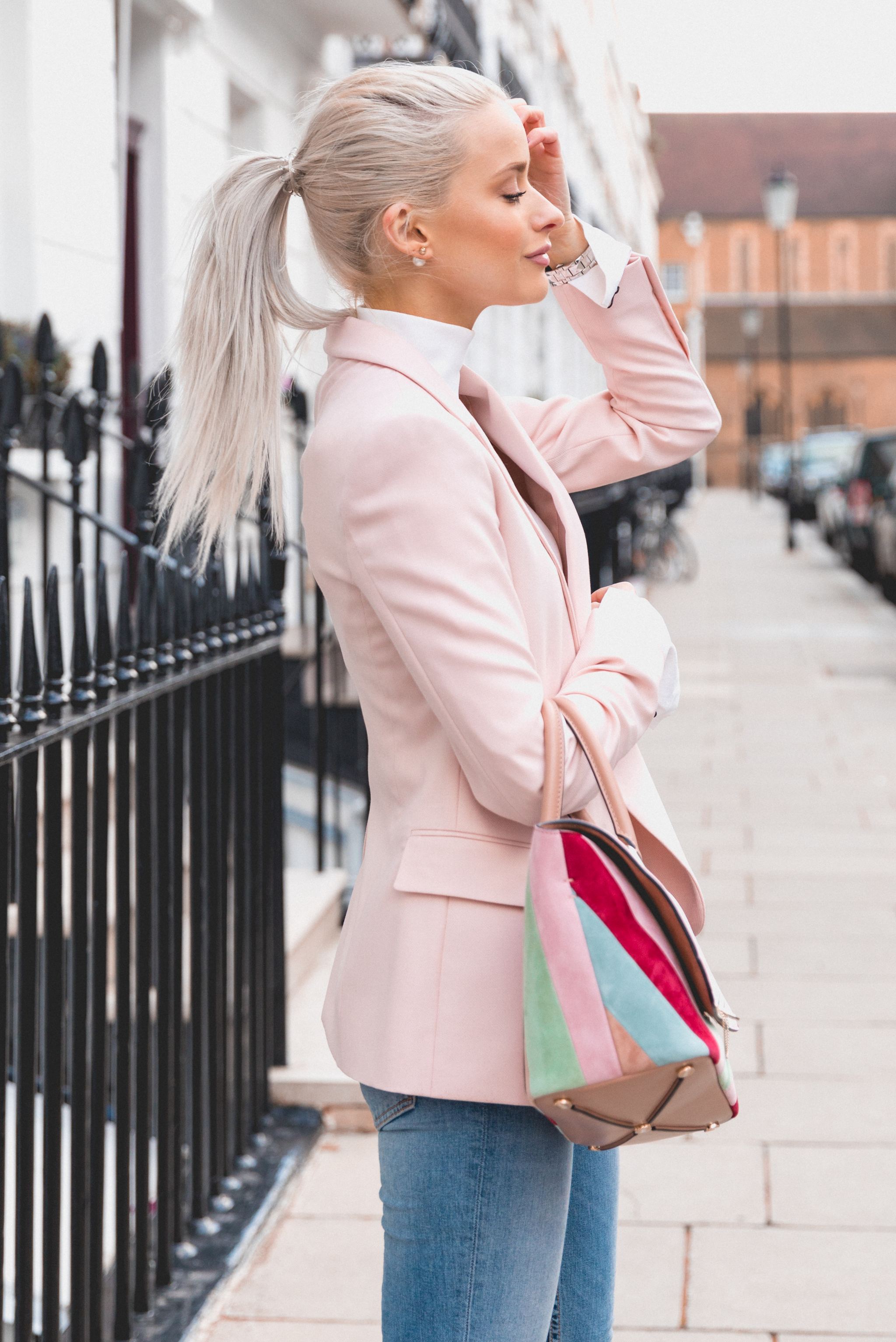 Do more of what makes you happy!
It might sound unbelievably simple but aside from work we often don't spend enough time on ourselves. Whether that's our happiness, our health or just simply taking a little time away from the things that cause our stress. For me it's taking the time to breathe. I love my job and everything that comes with it but it can still get too much. I can still get overwhelmed by deadlines, by the volume of travel I undertake and by working too long into the night. 2018 is about taking more time for myself and the things that boost my mood including regular exercise, pampering myself and not working so much that my mental health suffers. Perhaps for you it could be reading more books, spending time with loved ones, simply having a bath every evening or anything that feeds your soul.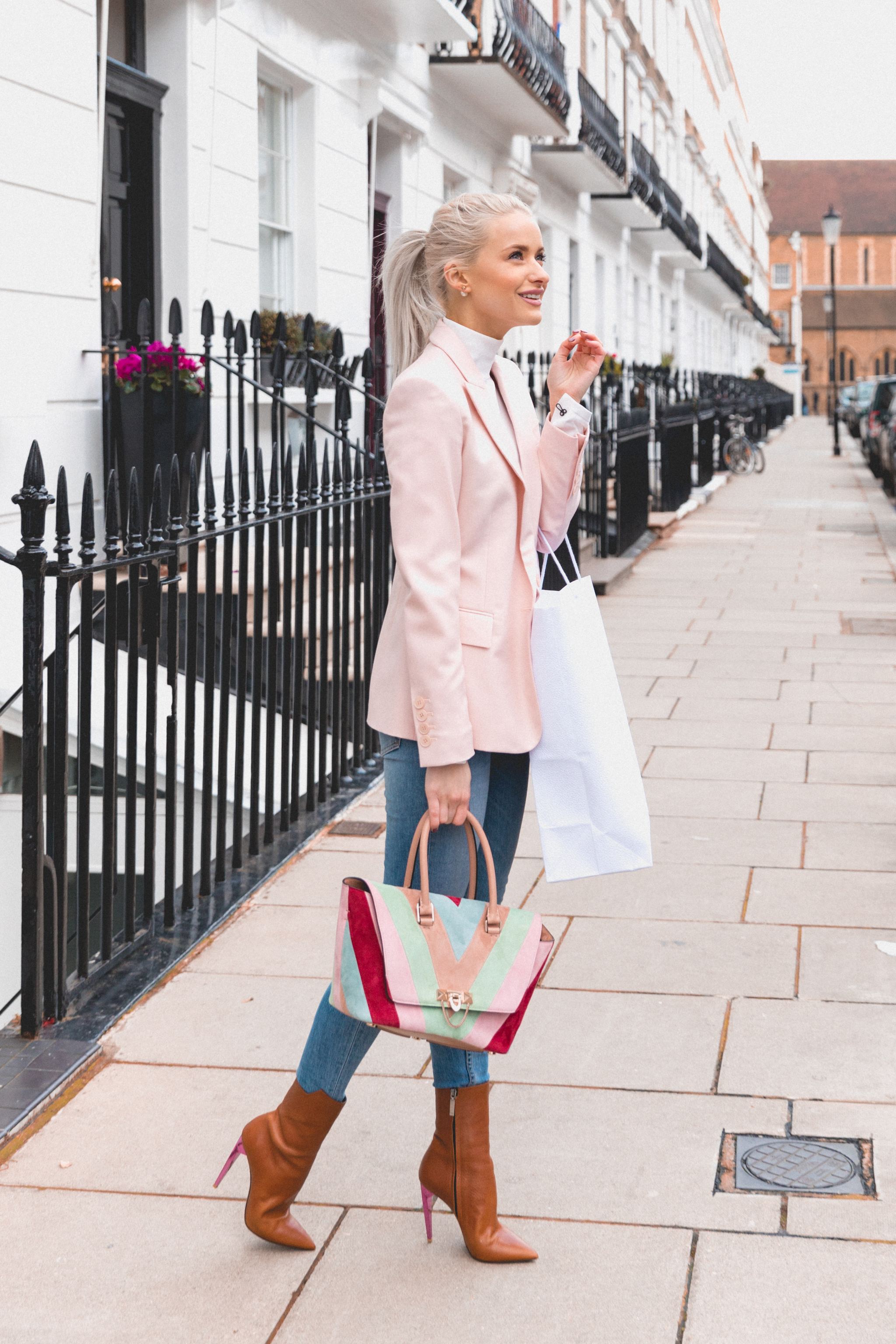 Be realistic…
January is the time for fresh starts. I for one love the idea of a brand new year to create brand new goals and a brand new slate to curate what year I'd love to have. However it's the goals and decisions you make now that can have a negative impact down the road. Resolutions can be inspiring, motivational and the reason to work that little bit harder to reach your goal but if the goal you made is unrealistic you'll find yourself frustrated, anxious and more likely to be stressed rather than inspired. Similarly with your finances, it's very easy after Christmas to want to revamp your entire life and start afresh but be realistic with your spending. The January sales can bring great discounts on all sorts of items but spending beyond your means isn't the best way to start the year and will certainly bring down your mood once that credit card bill is pushed through the letterbox.
Put yourself first!
I touched on this in my previous comparison post but remember that for your journey to be truly your own you need to put yourself first. Prioritise your achievements and your health, it's not selfish to do so; it's the right way to be. We can't offer the support and inspiration we want to to others until we ourselves are happy, healthy and driven. Prioritise your goals, prioritise your journey and even prioritise your day to day calendar. There are some things that can wait, there are some things that cannot and when you have these things in order your mind will feel clear and the blues will be less likely to set you backwards on your path. Remember, pressure is something we can control and putting the important things we can easily do today off until tomorrow, can make that pressure too much to handle.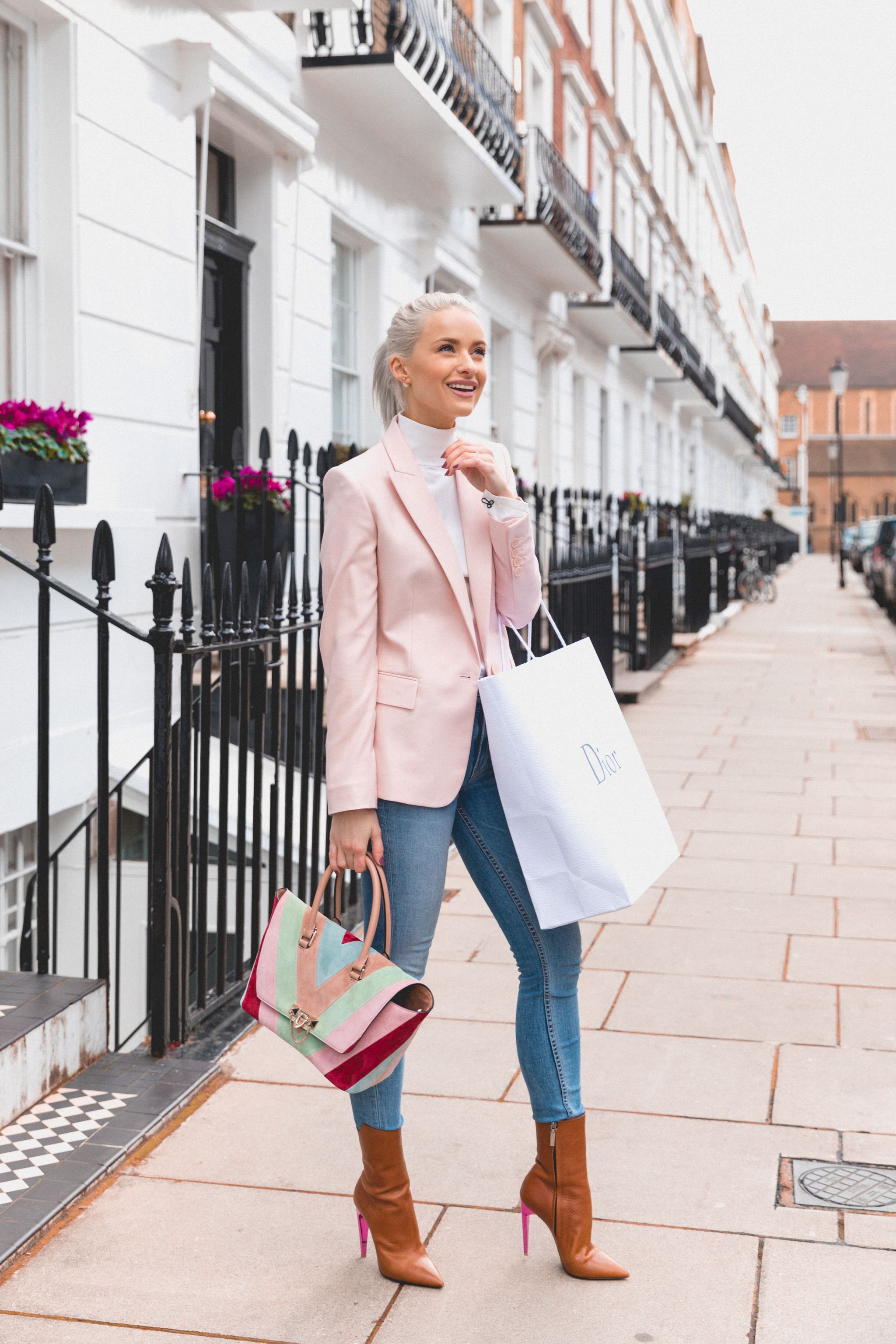 Make the right choice?
One thing I have learned over the years, is that we make hundreds and thousands of choices every day and sometimes the choices we make are our own downfall. We make choices every second of our lives and looking back, did the choices you make actually hinder you more than enable you to grow? Choose to listen more to those who can enrich your lives, choose the way in which you handle negativity to instead learn and grow and choose how you react to other's views that you may disagree with. You make a choice to be optimistic or pessimistic, you make a choice to listen or to talk over someone and you make a choice to be proud of someone or to resent them. All these decisions can go a long way to starting 2018 productively or to letting the Holiday blues creep in and take over.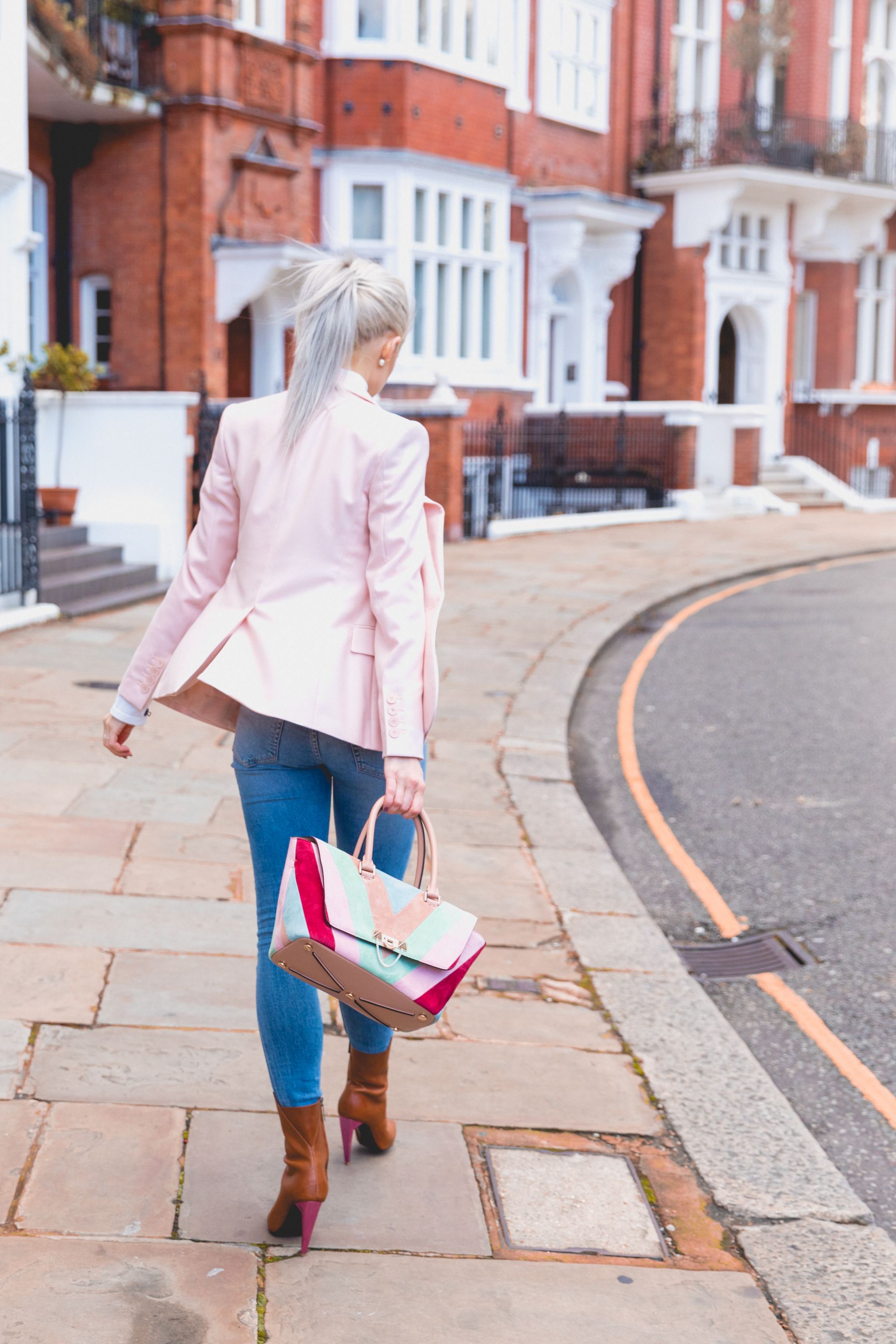 Happy New Year!
These are just a few of the ways I'd like to keep on track this year and the ways in which I keep my mindset positive and moving forward for a fresh start but remember take one day at a time and if you are struggling or you just don't know even know where to start? A problem shared is a problem halved. Ask for help and there will always be someone there to boost your mood, to offer a shoulder to cry on and to offer you the inspiration you need to stay on track this year.
A New Year can be a daunting thought but it can also be a wonderful way to start anew!
Sign up here for a weekly catch up of everything Inthefrow