This is a paid for advertorial with Giorgio Armani Beauty
30/12/17
The Lip Gloss/ Lip Balm Lipstick
Giorgio Armani Ecstasy Shine
Granted that Armani Beauty are one of my all time favourites, and you see me featuring them a lot. But it's all for good reason. I'm not about showing you products that I don't use or don't rate, because I honestly don't have the time to feature everything. And so, the best products that I come across and feel are definitely worth recommending, will end up here on the blog. And high on that list of fantastic recommendations for the year are the
Armani Beauty Ecstasy Shine Lipsticks
. In 18 different shades from mauve nudes to deep reds, these are a moisturising, gloss-shine, lip balm consistency lipstick. How, you ask? Well, Armani and their wonderful International Make-Up Artist Linda Cantello are never shy when it comes to innovations. The new Ecstasy Shine Lipsticks mix liquid pigments with a trio of emollient oils and light reflecting properties. Thus the moisture levels are high, the texture is creamy, the shine is beaming and the pigment is saturated.
And so I chose my favourite 6 shades from the 18, to swatch and review, so you could see the magic for yourself. And I also had a offer a peek of the brand new My Armani to Go Foundation – the first cushion foundation for the brand and a fantastic on-the-go product for your makeup bag.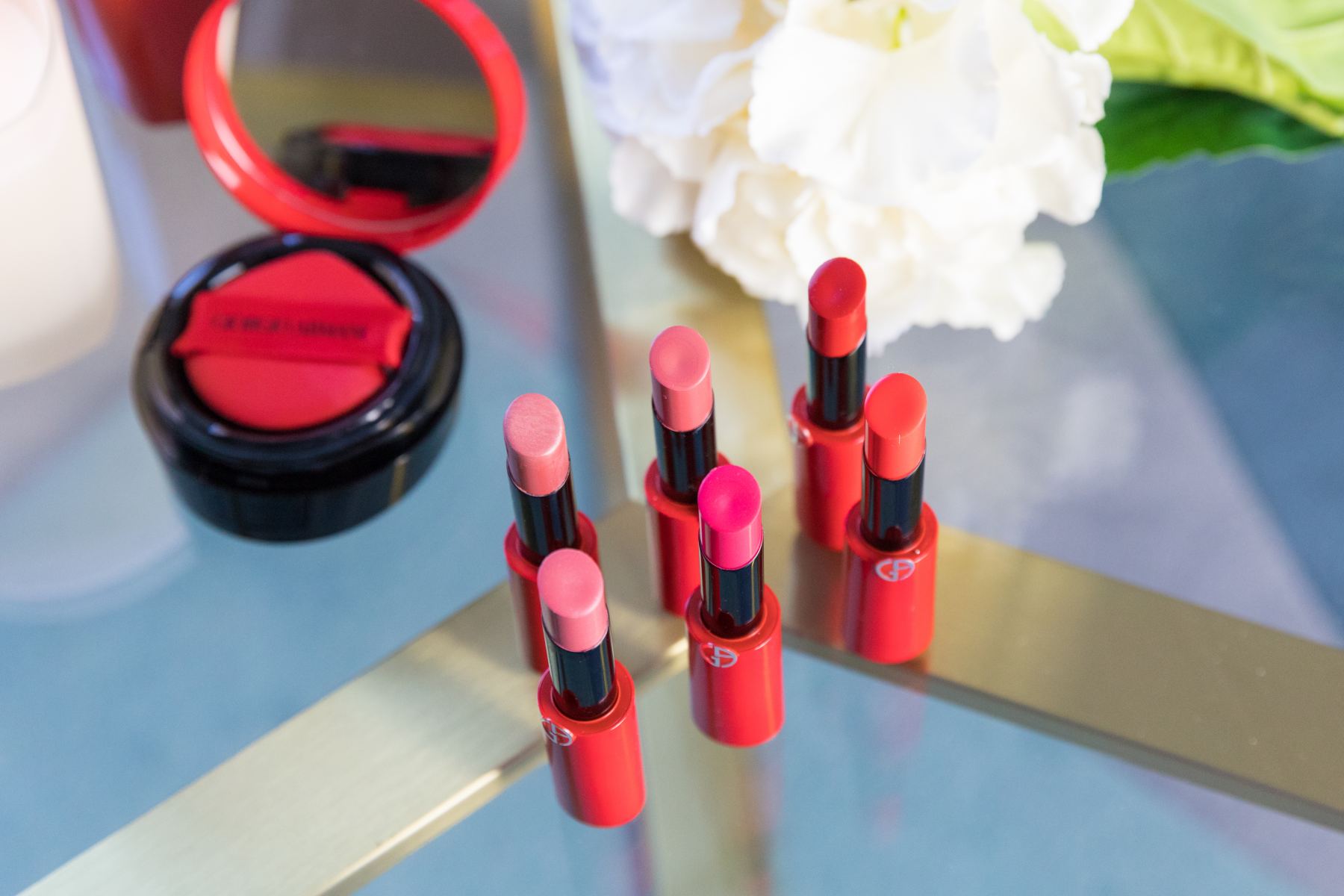 In 18 shades, there are so many to choose from depending on your mood. Here I chose my favourite 6, including three of my favourite mauve nudes – I mean this is me after all. I wear nude shades most days, so I wanted to offer a few alternatives for you, if you are anything like me. I went with shade 100 with rose pink undertones, 103 with a slightly peachier undertone and 503 with a mauve finish. My favourite probably being 503, as again I find it the most wearable, and I could imagine so many people picking this out of their purse and applying it on the go – without the need of a mirror. And I had to feature some other shades I loved, including the vibrant coral of 300, the fuchsia of 502 and of course the iconic Armani red, shade 400.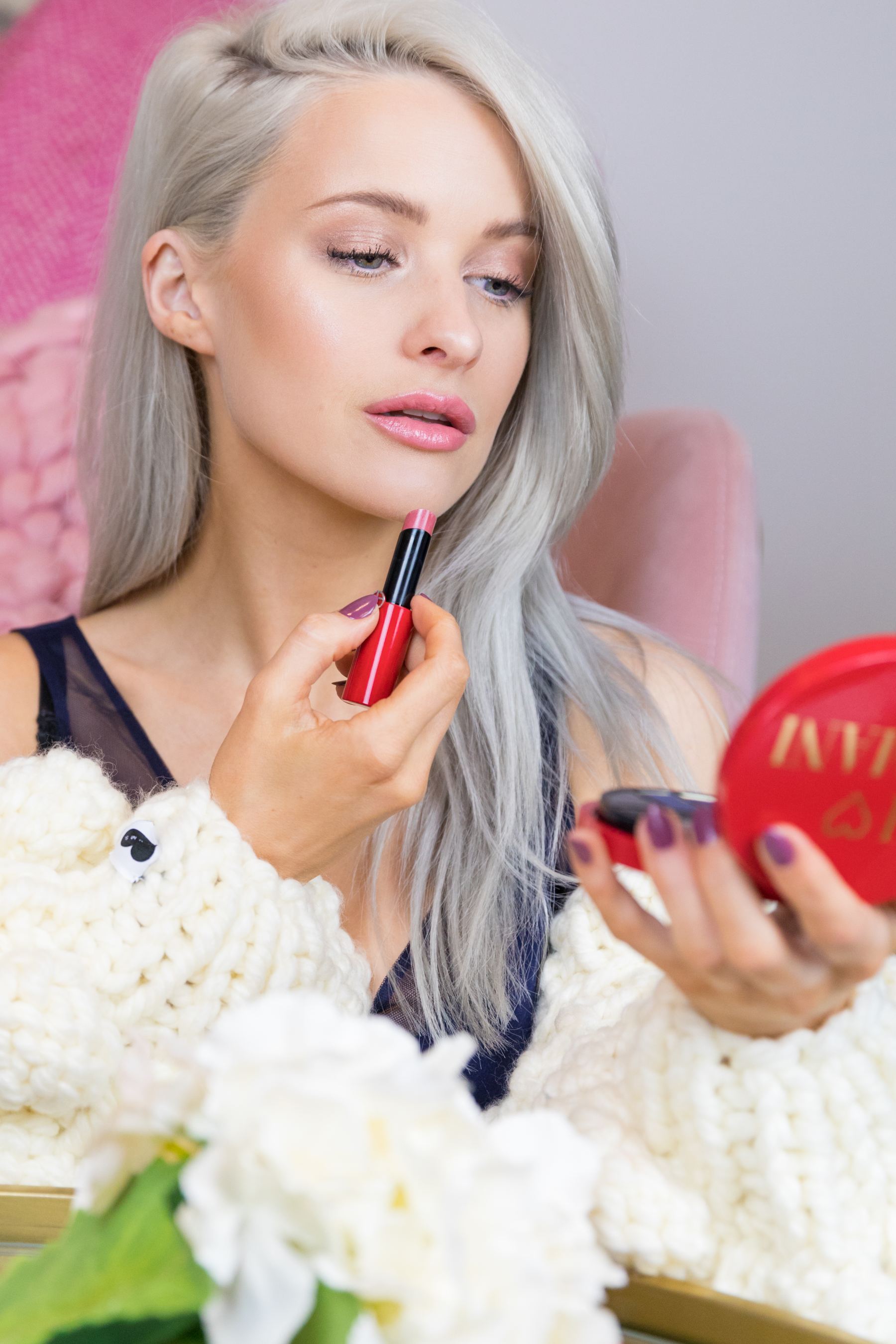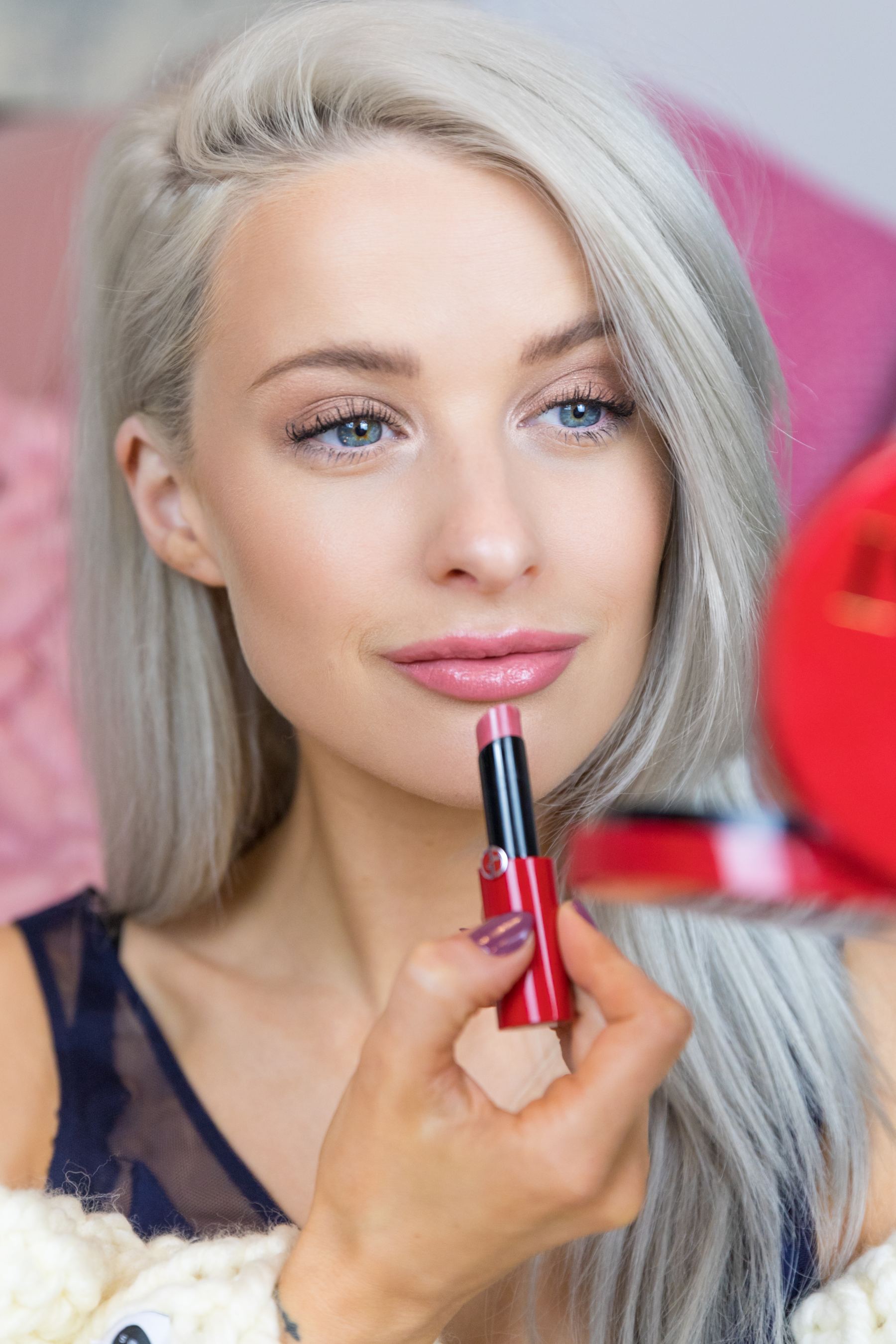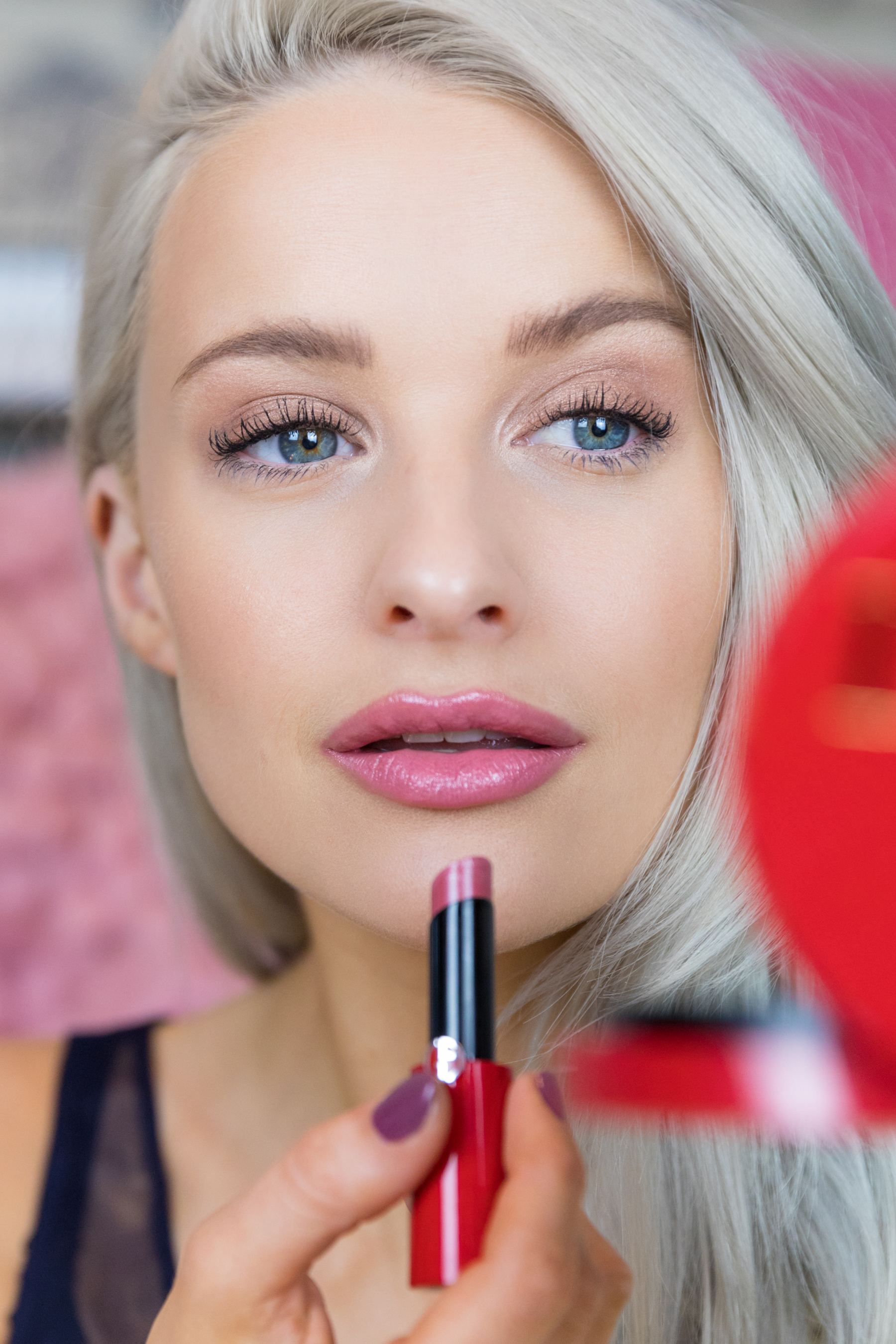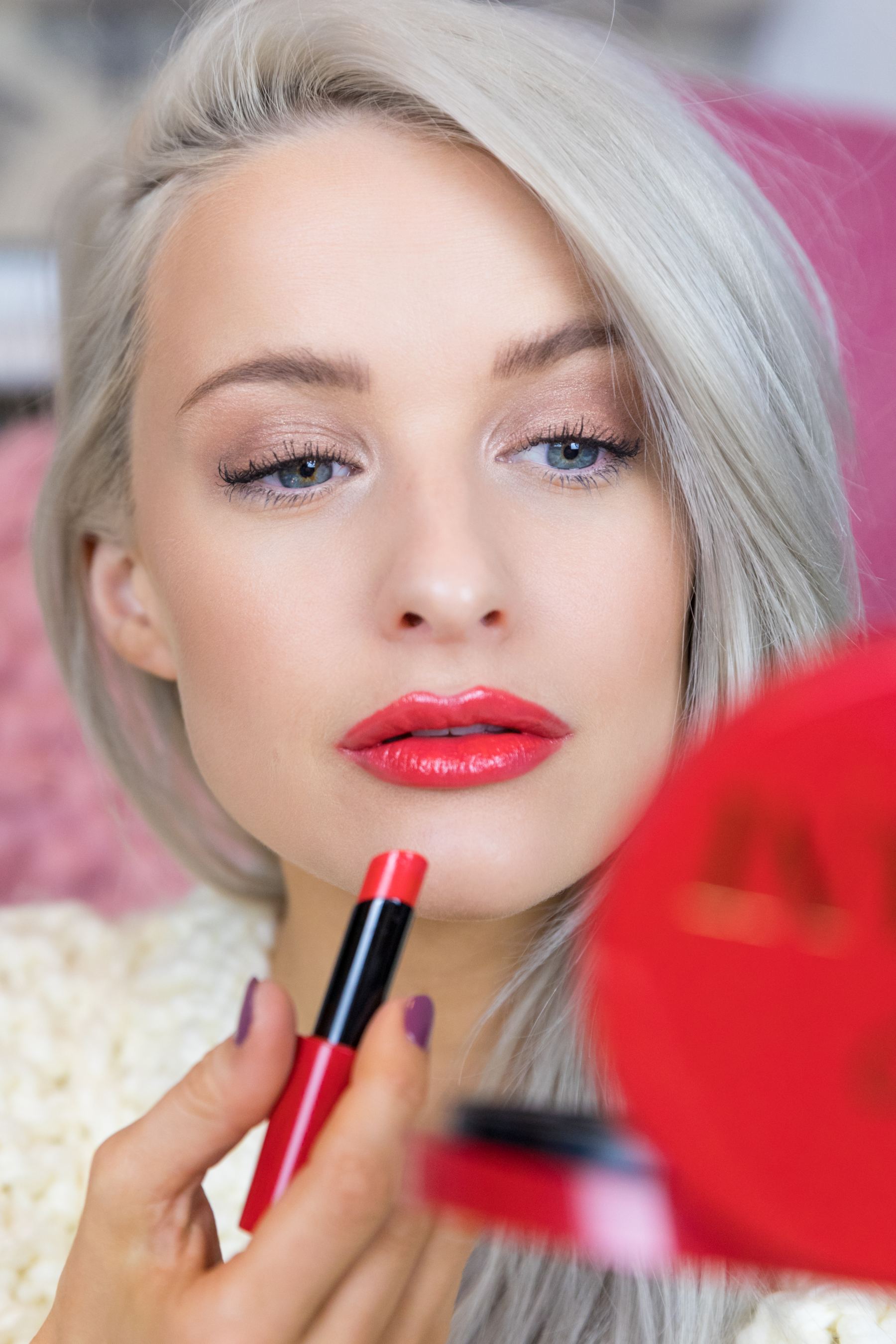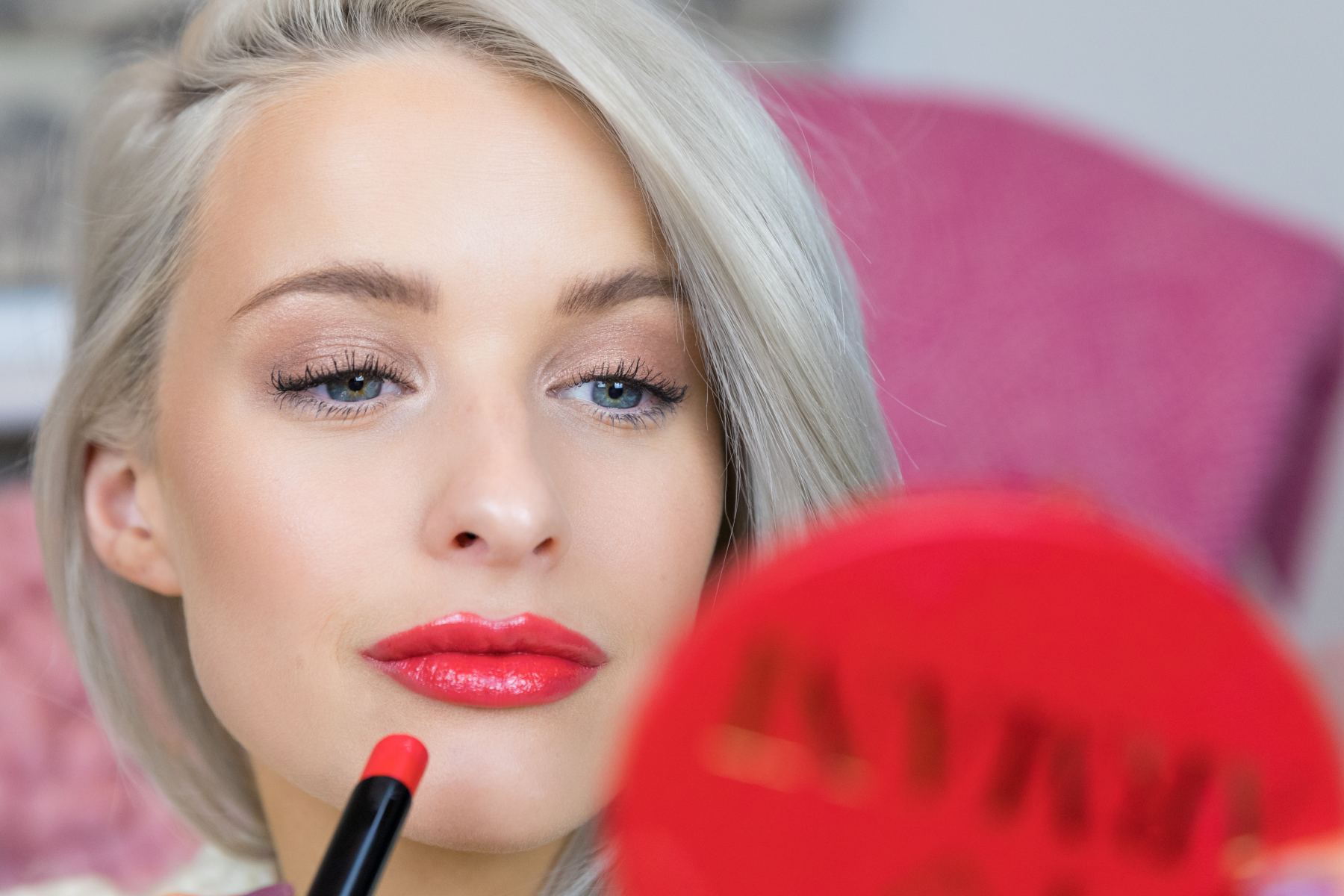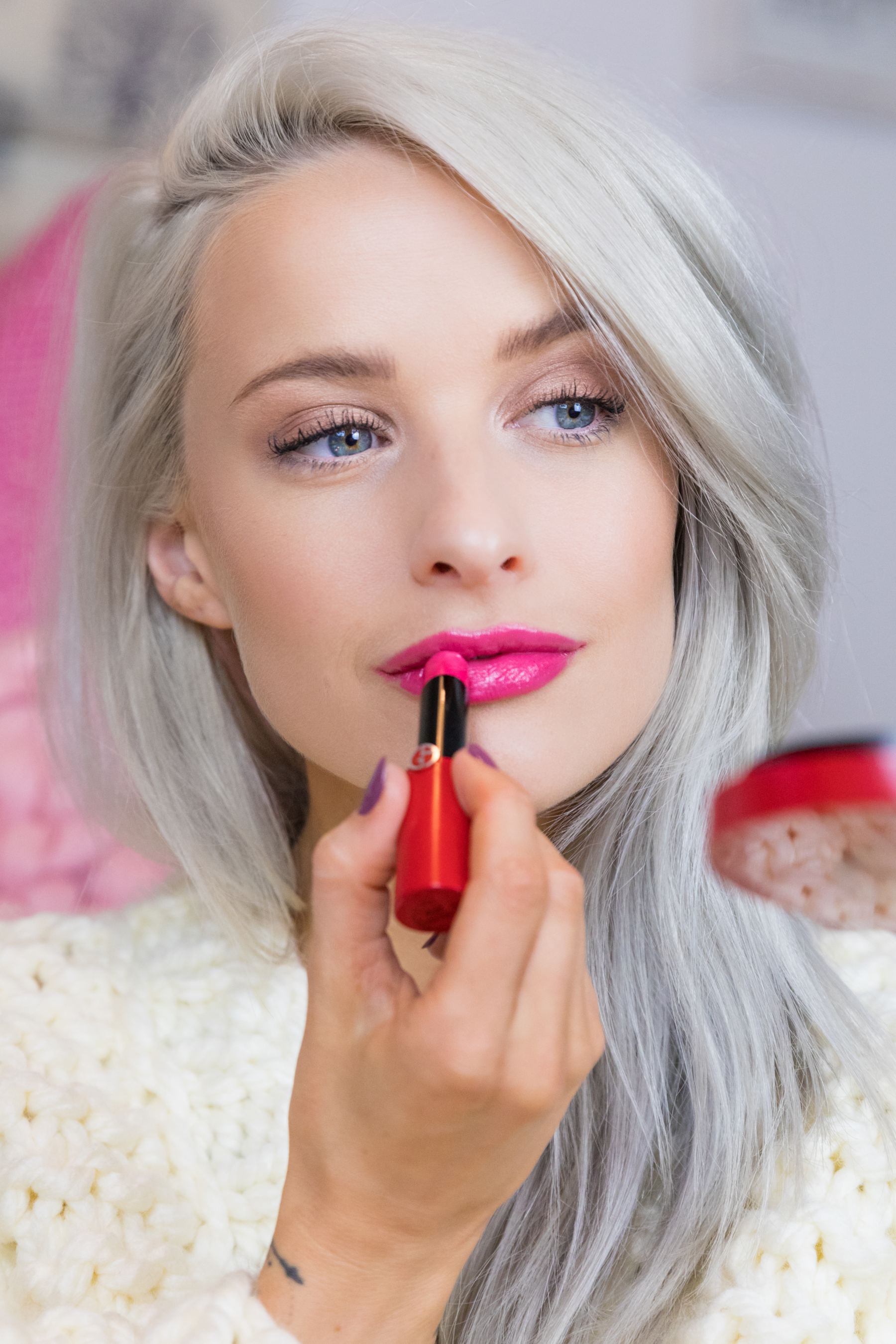 The new My Armani to Go Foundation launched on Boxing Day and I couldn't wait to try it out for the first time. It goes without saying that cushion foundations are one of the easiest products to carry around on-the-go, especially with the handy sponge and mirror tucked inside. But this product can be used as an everyday foundation product also, and so I applied it to my face in these photographs. The finish is light-medium with a healthy, radiant finish that is neither matte nor overly dewy. In shade 2, it matches my non-tanned skin, but shade 4 is the one I would use for most days (when I've bothered to tan). This is going straight into my handbag for touch ups when I'm out and about.
I can't wait to hear your thoughts on the collection? Are you tempted to try something new? Which shade was your favourite? What do you think of a high-shine balm finish lipstick? I'm hooked, and I can't wait for more people to jump on this bandwagon, it really is a makeup revelation.
Sign up here for a weekly catch up of everything Inthefrow