This is a paid for advertorial with Monica Vinader
15/12/17
Gifts for the Girls
from Monica Vinader
and an amazing 20% discount code
The end of the year is slowly creeping towards us, and Christmas Day is so close I can almost smell the stuffing and cranberry sauce. But before all of the excitement can start, Christmas gift shopping needs to commence and be concluded. I know for a fact that I'm nowhere near finishing my gift buying and I certainly haven't opened up the roll of wrapping paper ready for a wrapping session. It's so daunting, the idea of choosing the perfect gift for a loved one. Will it be something they can use more than once, an item they have lusted after or maybe a product they would never buy themselves but have always swooned over? It's about choosing that perfect surprise present that they're going to unwrap and immediately adore. No pressure or anything.
There are so many present categories you could opt for. Fragrance, Ferrero Rocher and flowers – easy peasy, they're loved by everyone. Gift vouchers, wine, socks – I've bought pretty much one of each of these things already for family members. But what if you could buy something a touch more special, and even more unique for the girls and ladies in your life?
Jewellery. It's the final touch to any outfit, the talking point when you push your hair behind your ear or reach for your glass. It's taken me a few years to build up a collection of jewellery I'm extremely proud and excited to wear, and I'm sure that so many other women, and men, must have that a similar feeling towards their own collections. Each item has a memory or a story, and every time you see that jewellery sparkle, you still swoon the same way you did when you opened that box for the very first time. And a Monica Vinader box, is the one I'm sure she will adore the very most.
This is what I have chosen as my favourite gifting pieces – and remember they do come in various metals too. I'm just a silver gal. Oh, and make sure you read until the bottom, as there is a 20% off discount code waiting there for you.
Monica Vinader are extremely well known for their bracelets. In fact when I think of this jewellery category, the beautiful Fiji Friendship bracelets from Monica Vinader always spring to mind. The newer Baja bracelets are inspired by Art Deco themes and come in a full metal finish. Both of these bracelets have the easiest fastening to close, with the metal loop being applied over your hand, onto your wrist and tightening with your other hand. No more need to run to your husband to ask him to fasten your delicate bracelets. But the full metal finish of the bracelet is super luxurious and beautiful. I truly adore this style of bracelet, and with the various stones and of course different metals you can choose, you can find a bracelet that suits her completely. Like I said, I adore silver jewellery, but the gold and rose gold versions are just as stunning.
I usually only opt for very delicate jewellery with specific shapes. Rectangles or circles are my usual favourites. But I adore how the Riva collection of encrusted diamonds are fitted into shapes that are a little more imperfect and fluid. This circular Riva Necklace and Riva Mini Circle Ring are not completely circular and therefore just a touch more interesting. The Riva ring is a personal favourite and I personally haven't taken this off. In fact on a few occasions, a few people have asked me if this was my engagement ring due to how delicate and beautifully it sits on the finger. But with the matching Riva necklace, and the matching Riva earrings, you can have an entire set of encrusted diamond jewellery that will blow her away.
In honesty, rings are my most worn piece of jewellery besides my watch. Mainly because I take them off and leave them next to my bed ready to be worn once again in the morning, and so I guess I can be quite lazy with my jewellery. But rings I adore, mainly because they are always that talking point. At meetings or drinks with friends, reaching for your glass usually sparks someone to ask you about your jewellery, and so over the years I have tended to choose only the pieces I think are really unique. Like I mentioned above, I love shapes in jewellery, so rectangular band rings are some of my favourites, as are circular shapes. So this collection has ticked all those boxes for me. But there are additional shapes in the Siren Collection of gem stones that are once again more irregular in shape, and it's pushed me to try something new. The grey Agate stone in this stacking ring is stunning as a change from something overly sparkly, and matches perfectly with the grey Agate Baja bracelet. Similarly, the crossover of the Riva Wave Cross Ring is so delicate and fluid over the finger for a feminine shape.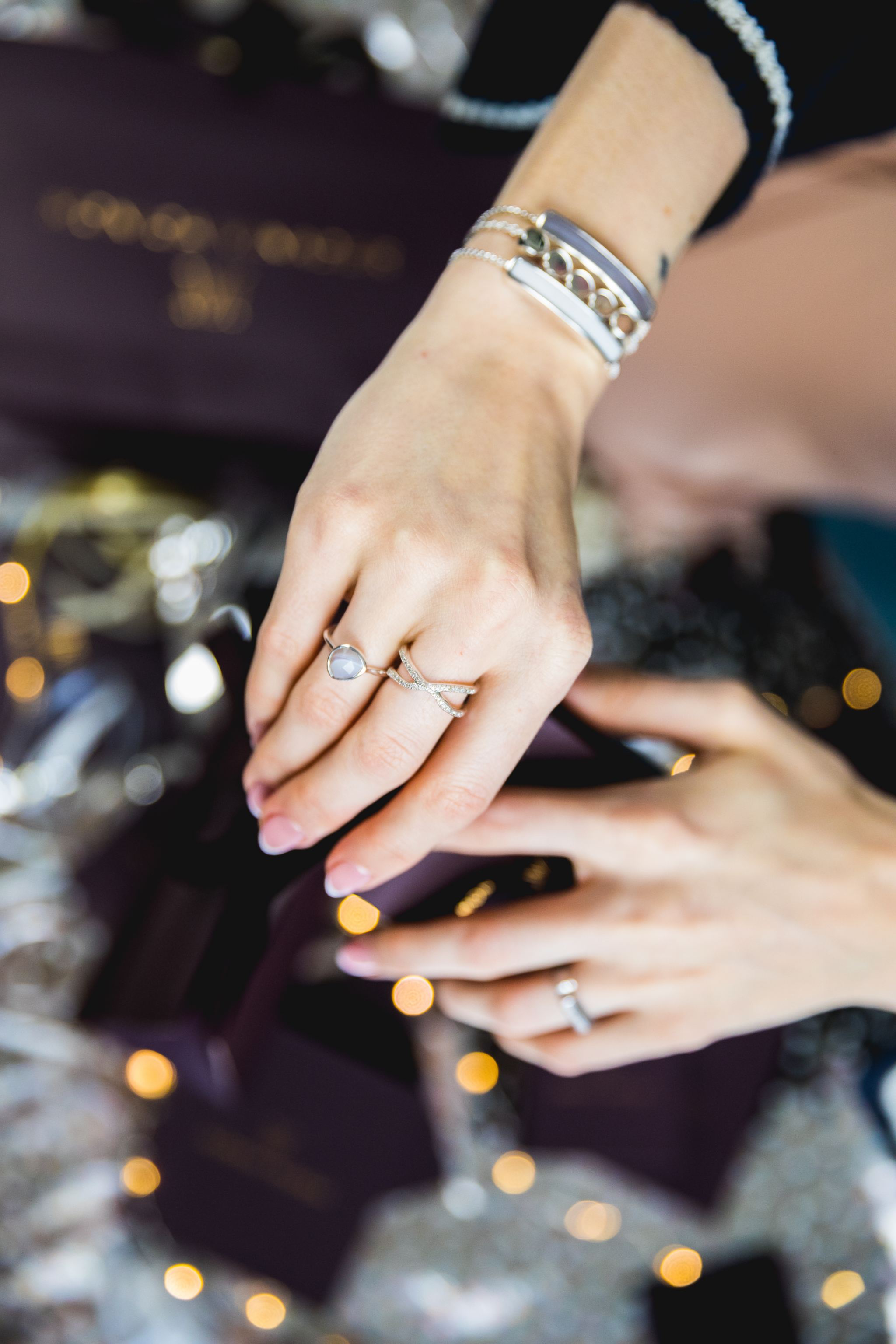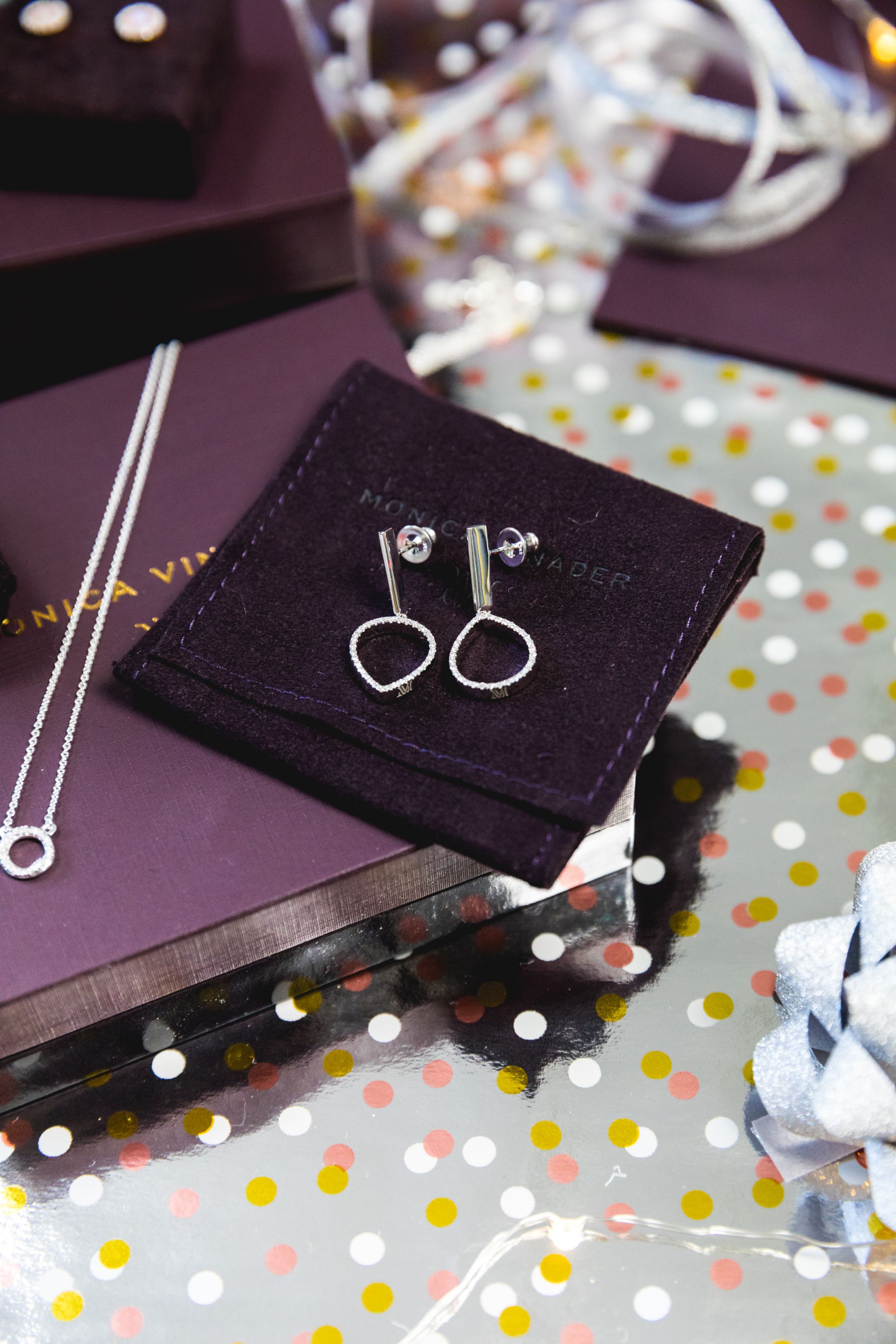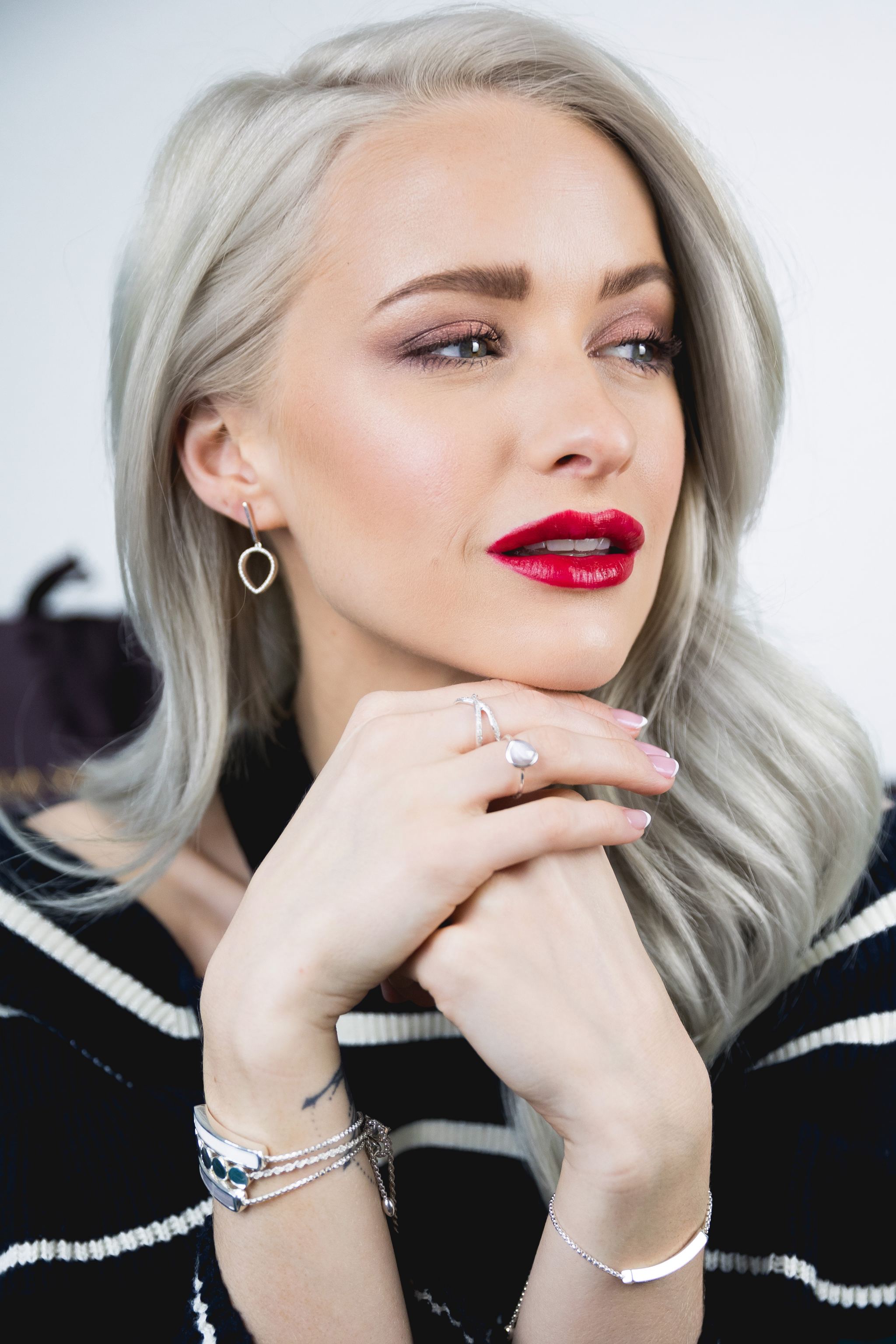 I am also thrilled to mention, that for those last minute Christmas gifts, Monica Vinader have offered my readers a 20% discount code on their purchase. Just enter MVITF20 at the checkout for the 20% discount to be applied to all products. The offer only lasts for 48 hours from the 15th December so be sure to get those orders in! It will expire at 7:59am on Sunday 17th! And the code is only available once, so ensure your basket is filled before you checkout.
Which are your favourite pieces, and which would you love to gift to your loved one?
Sign up here for a weekly catch up of everything Inthefrow