06/12/17
Glow and Glam
New from Tom Ford Beauty
It's not just your festive style that you can inject with a little sparkle this time of year; what about switching up your makeup looks too? It's the season of sequins, sparkles and surrounding yourself with loved ones, whilst sipping your bubbles of choice and attending more parties in the month of December than you have done all year. There are so many events to sparkle and shine at, and this full Tom Ford face will leave you feeling your very best. It's the perfect opportunity to amp up your usual routine, that you know and trust, and enhance it with some new Tom Ford products so your Holiday glow can be seen from outer space!
This time of year sees us craving those ever flattering cranberry and deep plum tones we love so much, as well as layering on the highlight and dusting on the bronzer for the ultimate lit-from-within glow. Tom Ford have just launched their beautiful new Christmas collection, in the gorgeous Soleil packaging of course, so it seems only right for me to test out one of my favourite beauty brand's new launches to create the perfect Holiday look for those times you want to feel uber glam!
So whether it's work parties with your colleagues, Christmas Eve with the family or New Years Eve with your best friends, here's my perfect Christmas makeup look and how I achieved a full face of Tom Ford beauty.
Let's get glowing!
The Look
I wanted a look that was somewhat easy to create but still makes a Christmas statement. For me I know what makes me feel confident and the quality and luxury of Tom Ford products never fail to take my look to the next level. Even though the weather is colder doesn't mean you can't look bronzed, so the base that makes me feel great is a full coverage foundation with a brightening concealer all made warmer with a splash of bronzer. I layer on the highlighter no matter what the occasion, but for Christmas I plan to be beaming as much as a disco ball with touches not only on my cheekbones but my under my brow arch and my cupids bow too. A nude lip is a lovely safe way to avoid the dreaded lipstick on the teeth during the company photo call and the eyes are rich yet blended to avoid the smokey eye that can go so wrong. Perfection!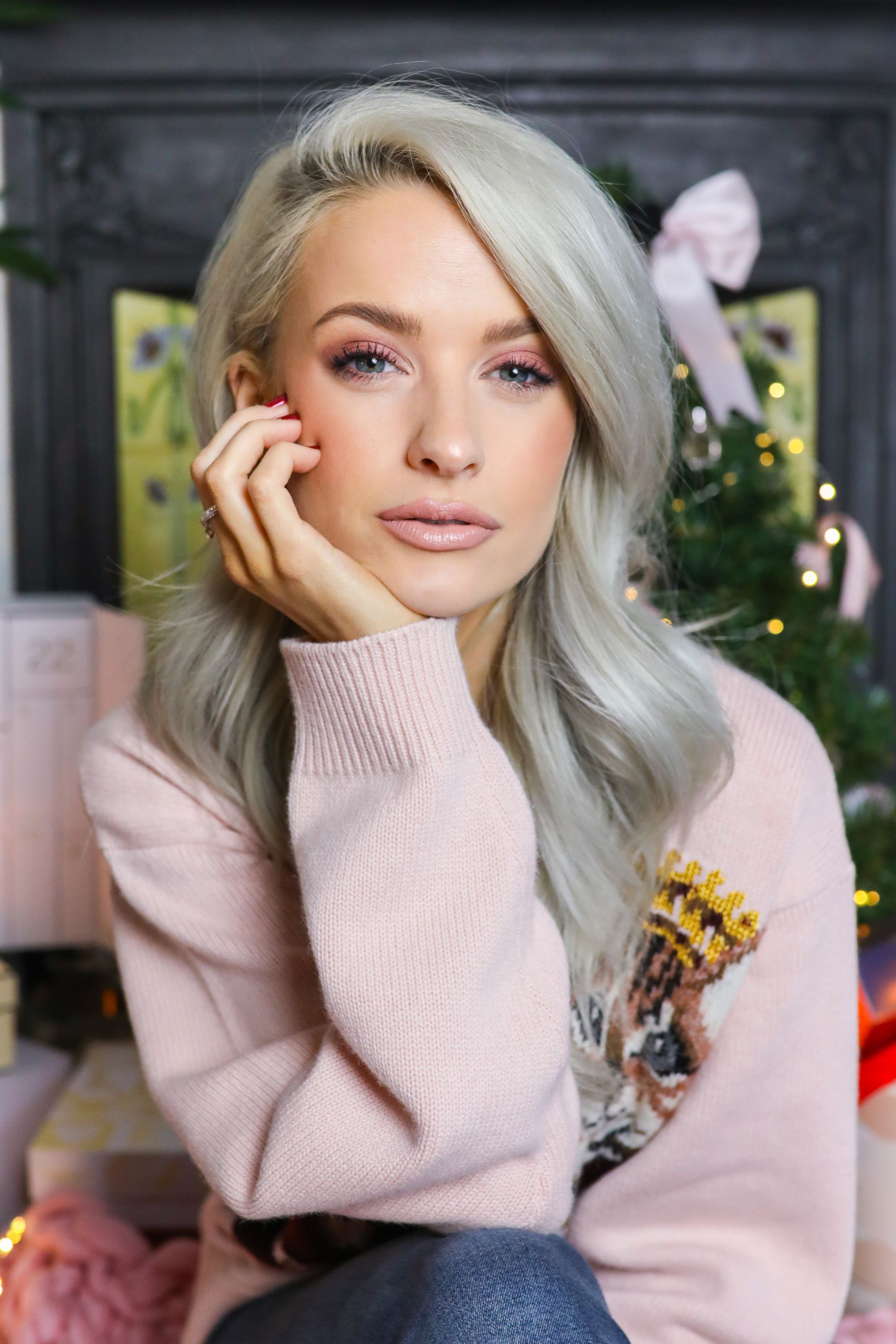 Tom Fords face and eyes palettes are a luxurious addition to any makeup collection. From the weight of the beautiful packaging to the pay off of the most cohesive colour choices, they are worth every penny paid when you know you'll use it so often. Although this look is created for Holiday festivities, the Violet Agente palette is easily an on the go piece to take your look from day to night in an instant or even just touch up during your lunch break. I applied the lighter shade to the inner corner to open the eyes, the cranberry I washed all over the lid and then the darker brown to the outer corner, finishing at the crease to smoke out and blend into the base tone. I then added the beautiful purple right onto the lash line with a much smaller brush (you could wet the brush to intensify this even more) to deepen the look. And even if you're not thinking of buying this to create your Christmas look before the 25th, having this wrapped under the tree would be even better. This palette makes me swoon.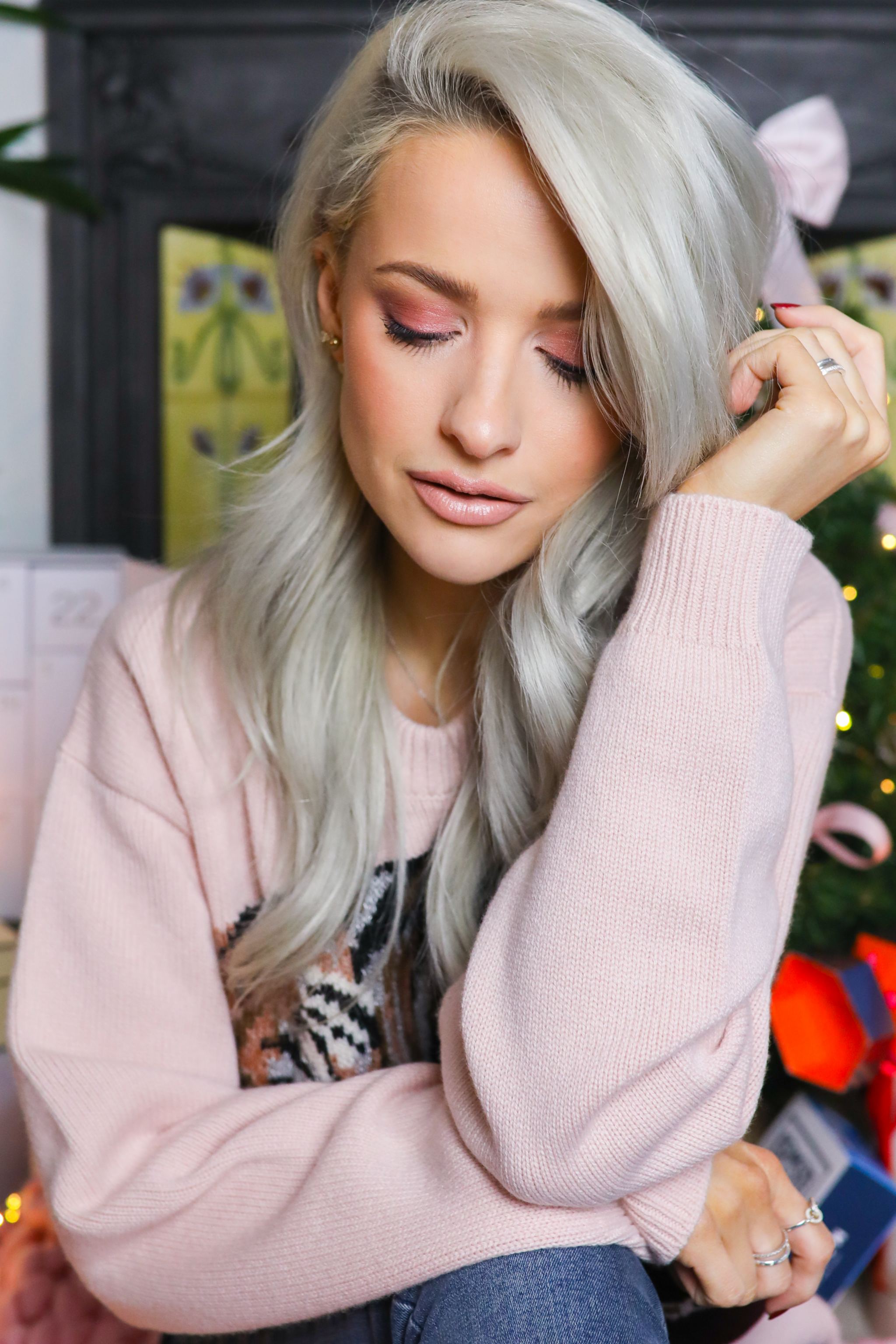 This may well be my favourite piece from the collection. I know I know… another highlighter, but wait until you swatch this beautiful duo and you'll understand exactly why this has made it into my everyday makeup bag. The highlighting duo 01 in Reflects Guilt has 2 shades that are utterly beautiful. You'll find a golden toned highlight that creates warmth when swept over the face and a rose gold tone that adds a more coppery sheen to your look. I actually combined both colours to create the beam that you see in this look but beware the pigmentation of these deeper tones is quite intense so a light hand is definitely recommended as more can always be added. I always love to tie my cheeks in with my eyes so I also brushed a light touch of this duo over my finished cranberry eye.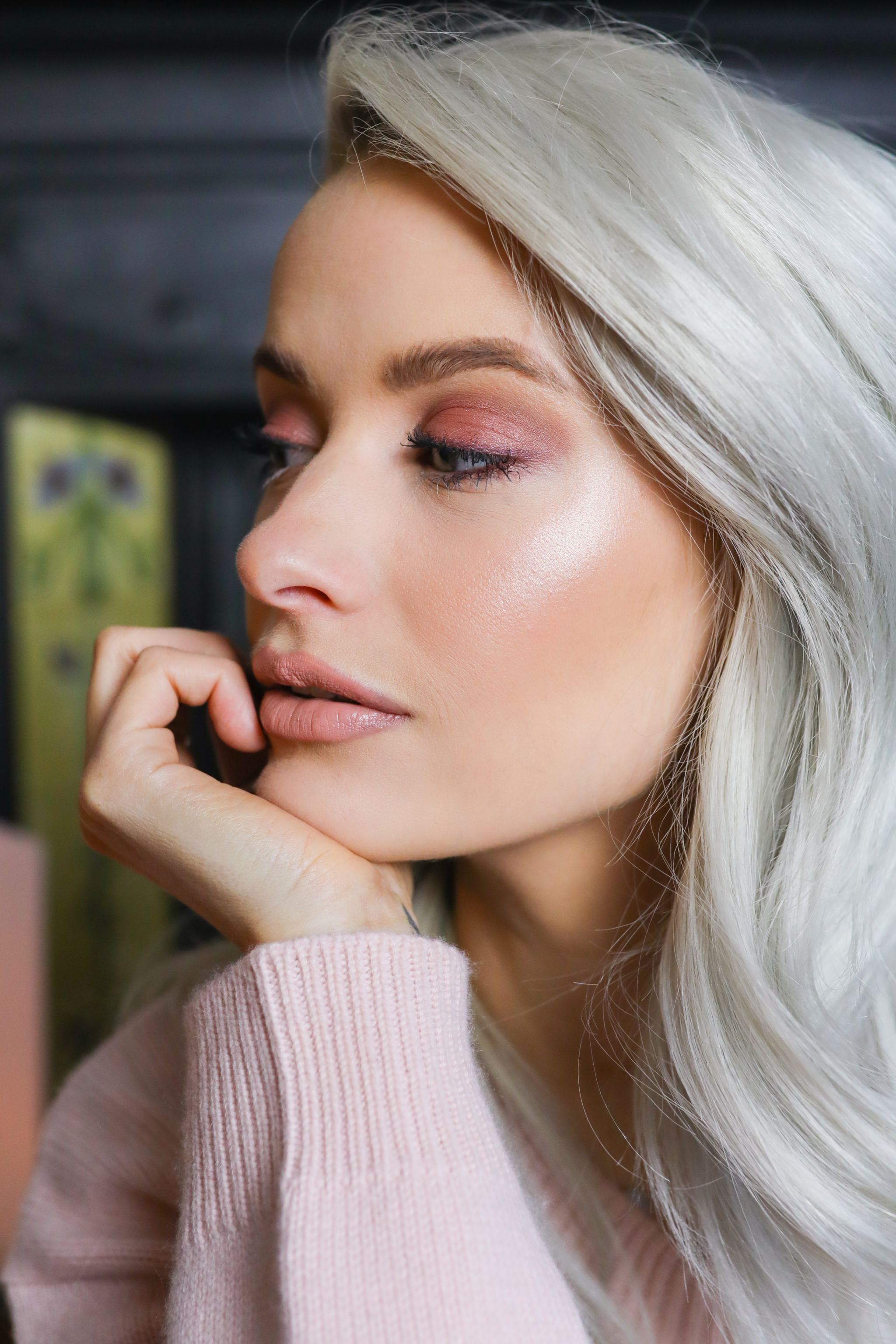 I am very picky with my blush tones, as I think a lot of us are, but even more so during the festive season we will have enough bubbles to rose up our cheeks without being too heavy handed with the added shades. This brand new blush duo in lavender lure (love this shade name!) is the perfect pigment you wish for in a cheek colour. Two tones to use separately or together and a formula that gives you that natural flush. But should you want a little more colour, it has enough pigmentation and quality that you can build the product up without looking 'cakey' or enhancing blemishes. For this look I swept my brush into both tones for what I think is a beautiful natural glow.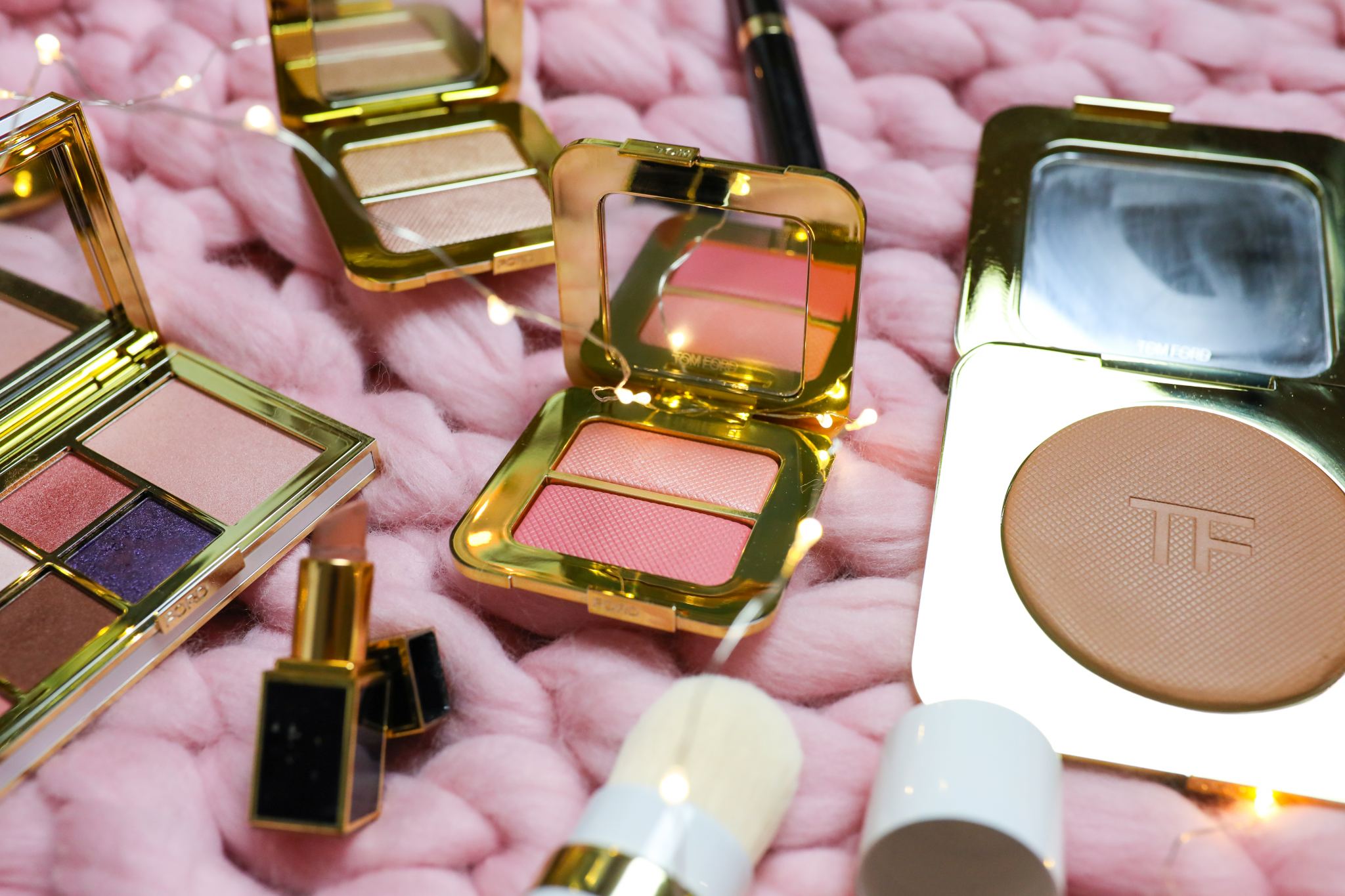 The Tom Ford bronzer in the shade bronze age is a beautiful buildable warm shade that can be used all over the face. I tend to contour separately with a more grey toned shade but should you choose to do something more subtle this shade will leave you looking healthy and bronzed by sweeping it all over the face with a little extra focused under the cheek bones. For this look I used it to warm my entire face and focused it around the jawline and temples using the Soleil bronzing brush that is perfect for travel. The higher price point may seem a little excessive but the large pan size is completely worth the splurge.  
I could go on and on about the shade & illuminate duo and have recommended it to possibly everyone I know. I couldn't not use this when creating my base for this look as this item right here is a holy grail product of mine. I was introduced to this on a photoshoot at the beginning of the year and was an instant convert to cream contour and highlight despite previous reservations about how well it would blend. Simply put the contour shade used here in the hollows of my cheeks is beautiful creamy and is great for any look, day or night. I often use this shade as a simple all over lid look during the day but adore it above any other to contour with and I'm never without it!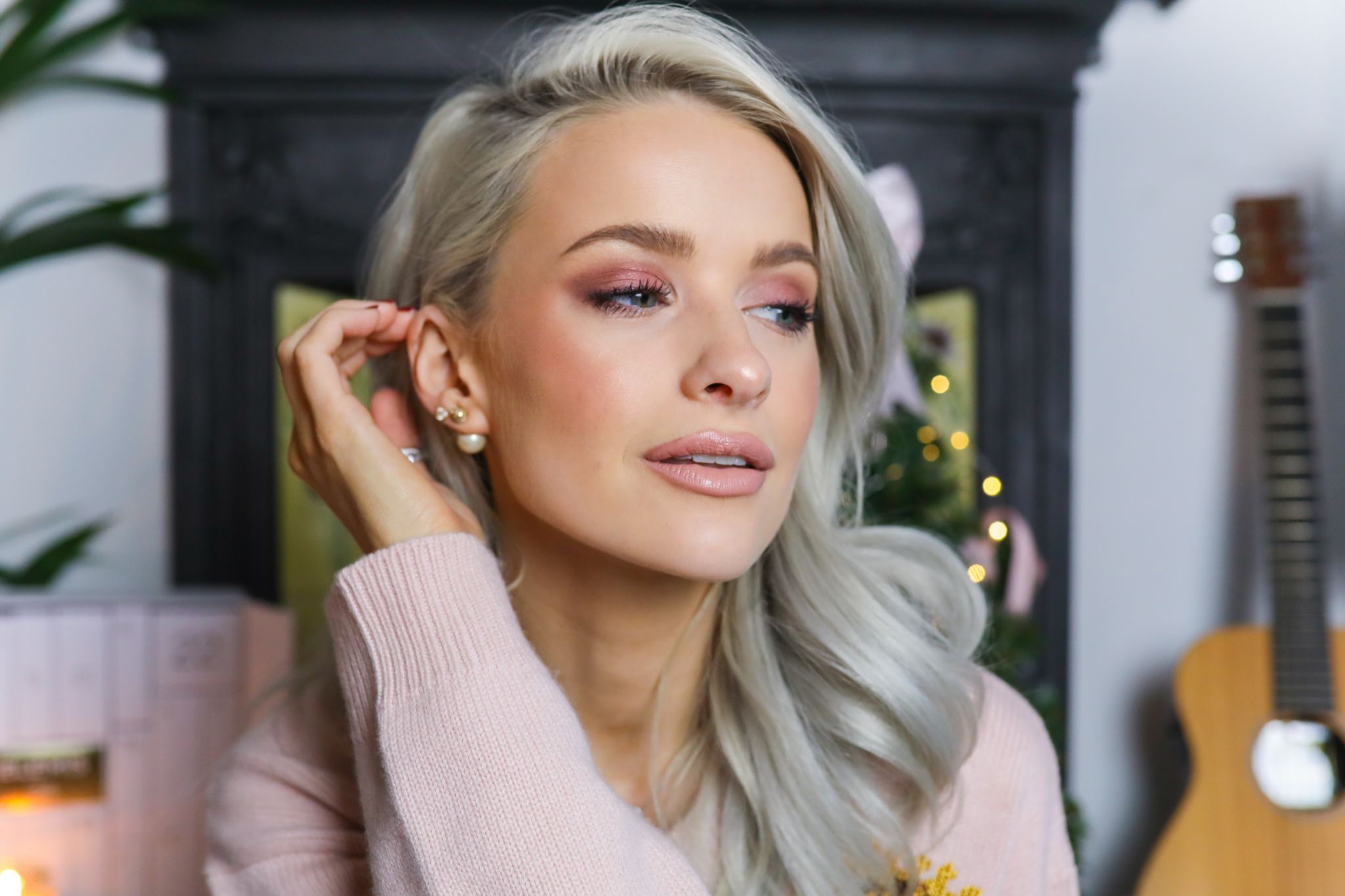 There are so many mascaras out there that sometimes it's hard to know which one is the right one for you. When I look to try a new mascara I always crave one that not only lengthens the lashes but has a brush that will separate them evenly too. The Tom Ford extreme mascara does both those things with ease and you can create an even more dramatic look by layering with a few coats, deepening the colour of the lashes without causing clumping. I very rarely deviate from black with a mascara as I love how it makes my lashes look and this is a beautifully dark intense black. The brush is also petite enough at the tip to be able to safely coat your bottom lashes without fear of smudging.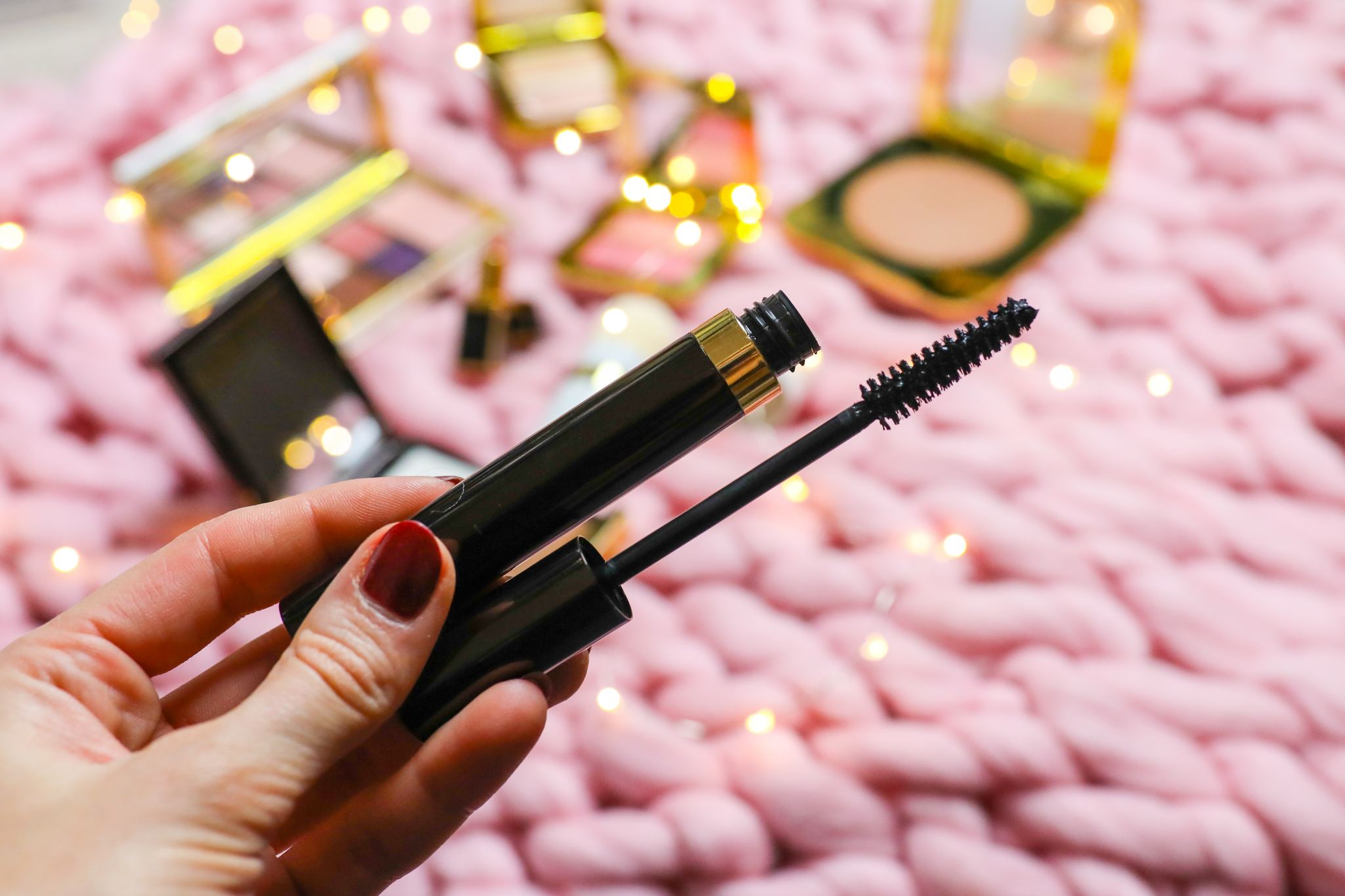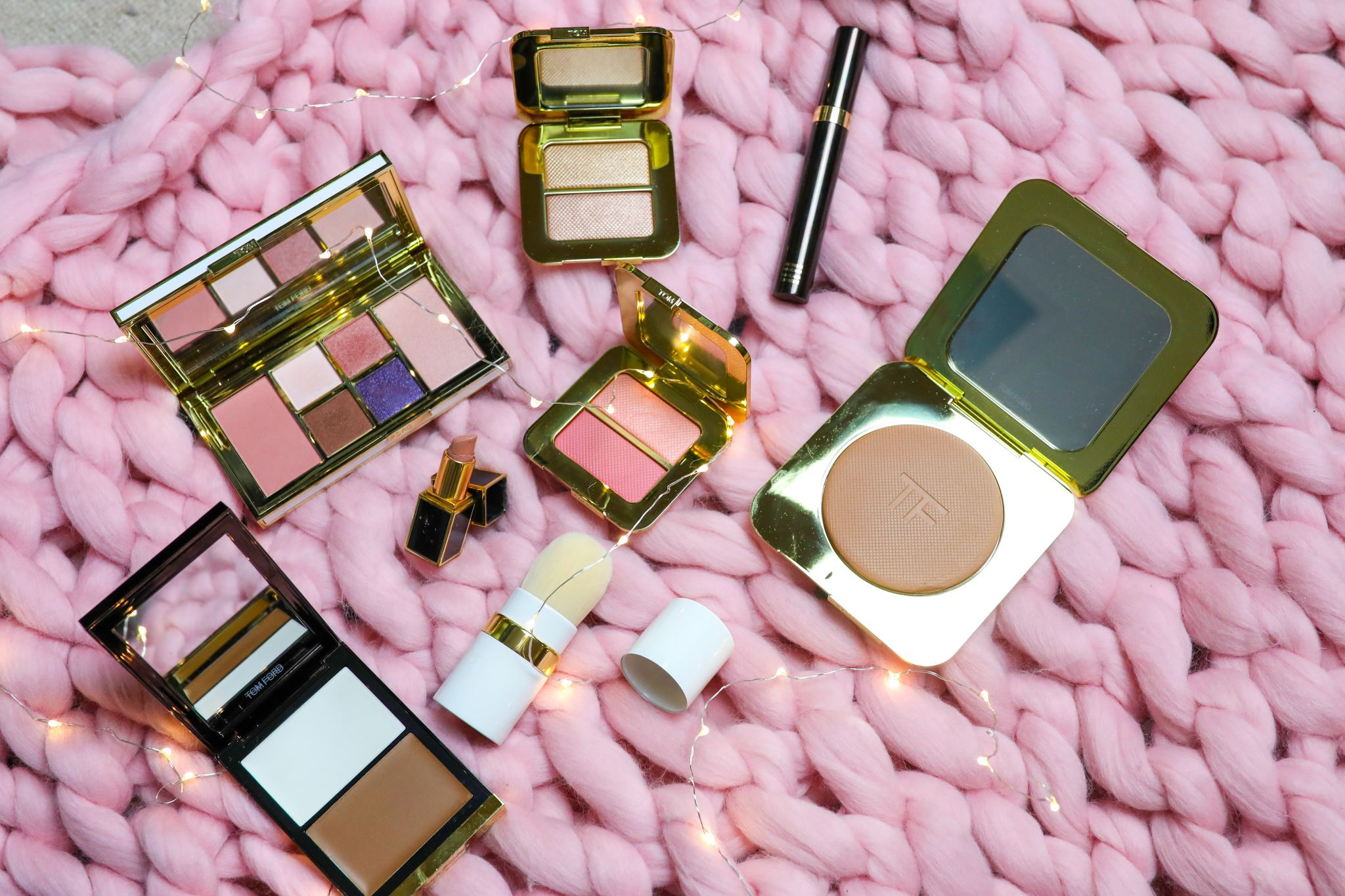 Last but by no means least; the nude lip. You will very rarely see me rocking anything but a nude lip even when it comes to party season. My anxiety over smudged lips, lipstick on the teeth or colour transfer from those glasses of bubbles is too much when I know that a) a nude lip will suit almost any look I create and b) it's easy to top up during the night. My current favourite over any other shade, if you know me well you won't be surprised,  boys & girls Alexander 82. My favourite way to wear it is to use a darker nude lip liner to accentuate and over draw both the upper and lower lids focusing more on the outers to create shadow and then sweep Alexander 82 all over.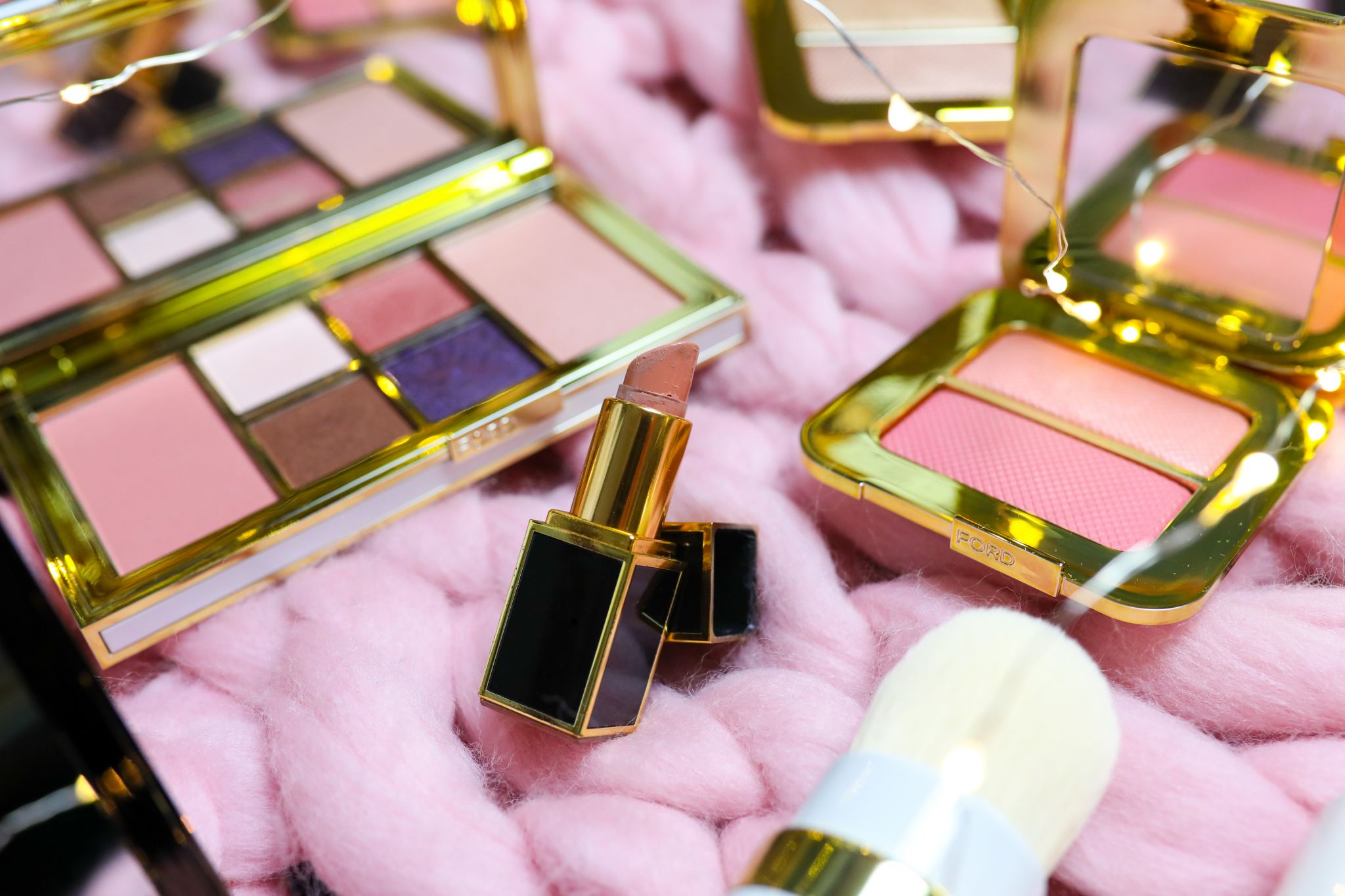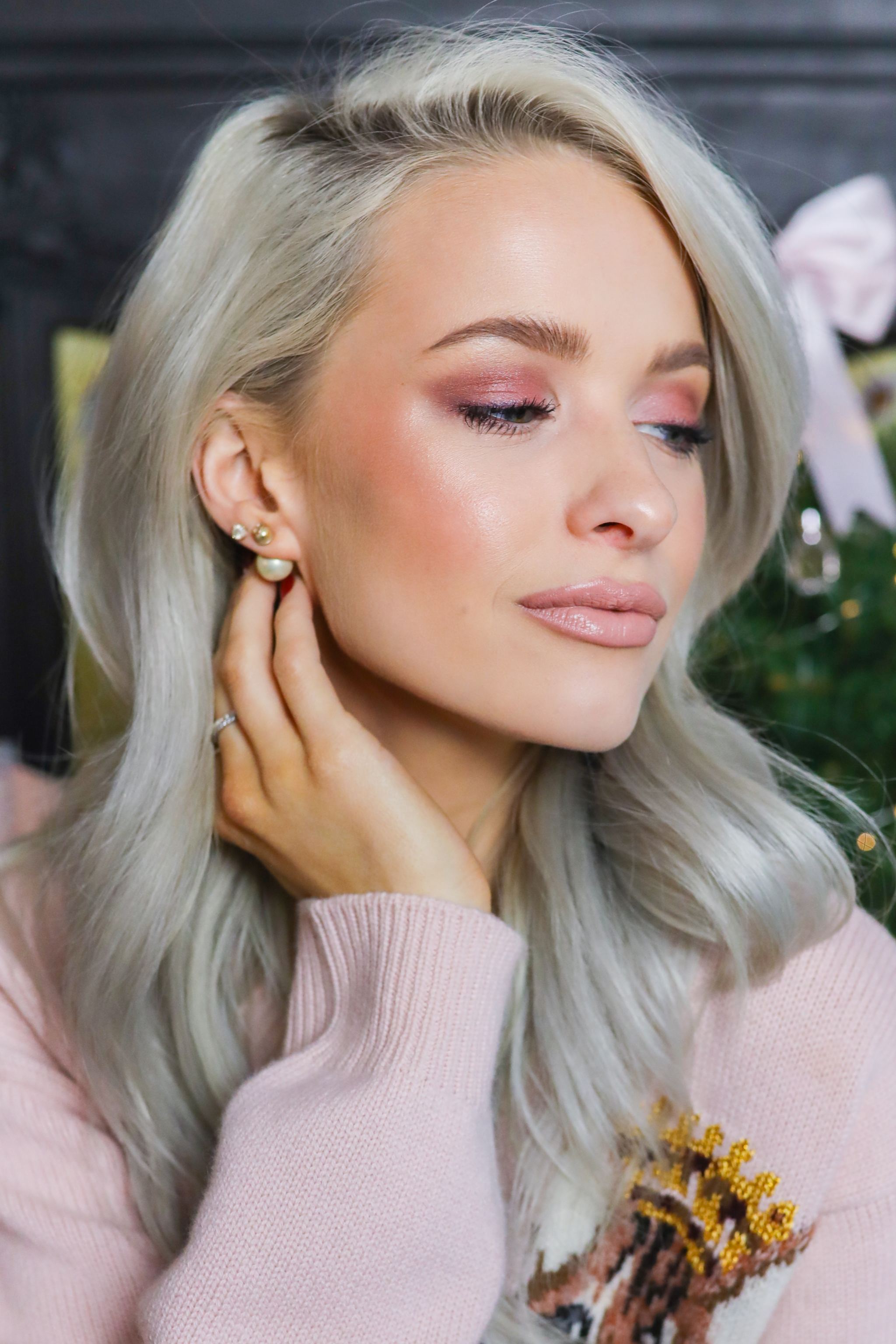 I hope this full face Tom Ford look has given you some beauty inspiration for the Holiday season with it's cranberry eyes, glowy skin and classic nude lip. Now all that's left to do is to add the perfect festive outfit! If you are like me and are still searching for those last elusive pieces for your Christmas parties you can check out my 5 Perfect Party Outfits for the Holiday Season here.
Happy Holidays everyone x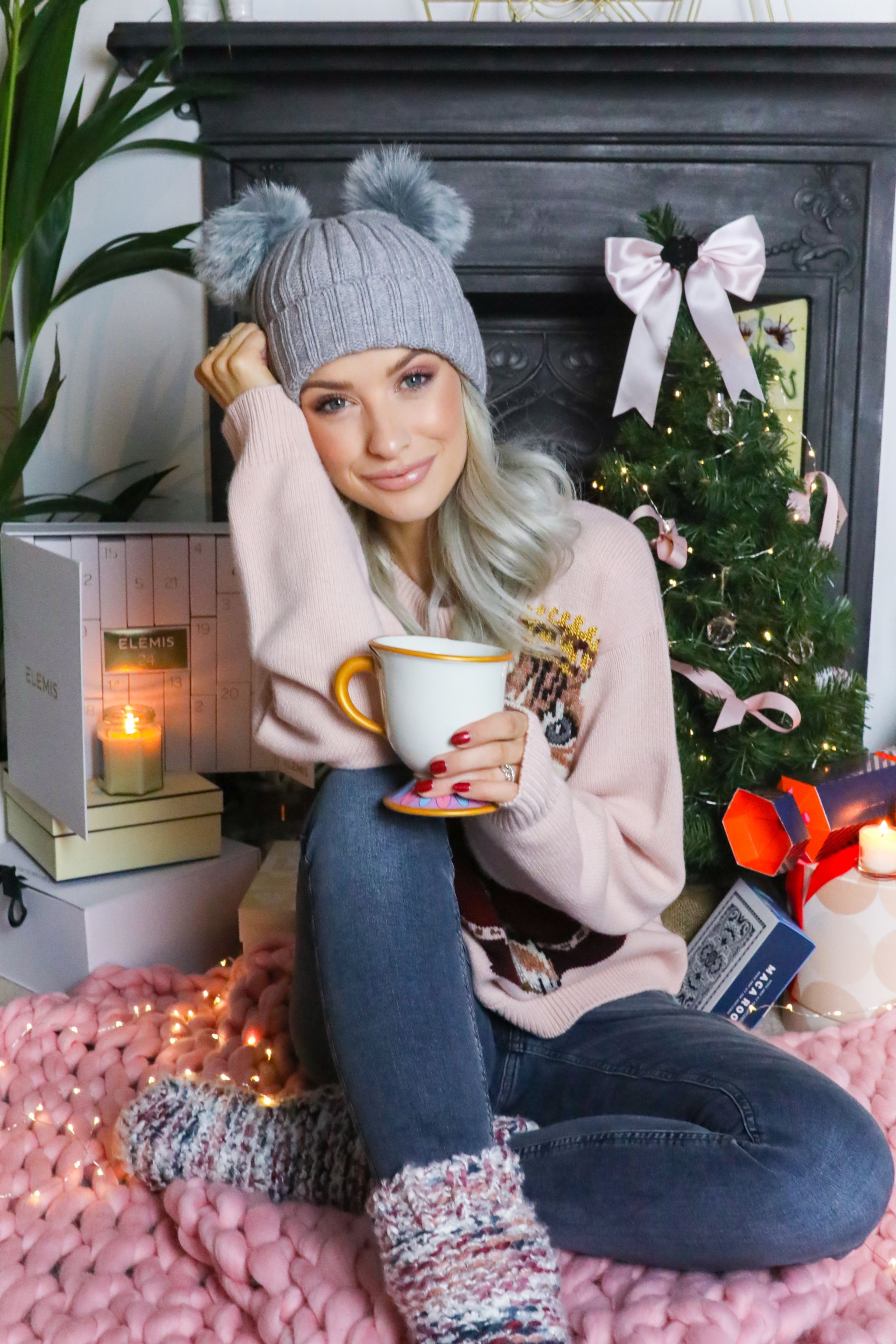 Sign up here for a weekly catch up of everything Inthefrow