This is a paid for advertorial in collaboration with Thomas Sabo.
14/11/17
Why We're Together
And how we make it work
Location: Valley of Fire
I suppose me and Alex are probably not your most conventional couple. Finding someone to fall in love with is one of the trickiest things we humans have to do, and I feel so lucky that I haven't had too many frogs to kiss along the way. Relationships are hard work, especially when you also live and work alongside that person, and it's taken us some time to get to a place where we can get over the ups and downs a lot faster. But how did we get together, how do we make it work and what do we feel is the key to our relationship. Here's everything you may like to know…
What were you both doing at the time you met?
We were both in University. I am 7 months older than Alex, so I was in my last year of Uni whilst he was in his second, studying Graphic Design and animation. It came at a time when Alex needed a bit of a push to get through his final year and I was one of those pushy people, so it was a perfect pairing. I then moved into my PhD years and located to Salford, where although we didn't technically live together, Alex stayed pretty much every evening after Uni. From there we then moved in together, with our best friend Rebecca (my now Chicago bestie) in Manchester's Northern Quarter.
Have you had any hiccups?
Yep we have, and we're not ashamed to tell people about it. We've actually broken up twice in the 8 years we have dated now, mainly due to needing time to grow separately. This time around, we have been together for the last 4 years and it's a relationship unlike the previous two. We're more mature, we know how to live independently, we understand each other much more and it's a relationship with so much more respect, support and love. We moved back in together after a year together, this time down in London, uprooting our lives from being near family and friends and starting up in Kilburn in North London. Alex continued his role as a Motion Graphics Designer with a Manchester company, remotely from his desk in our living room in London, whilst I went full time on the blog. That was 3 and a half years ago.
What makes it work? 
We've got over a number of hurdles. Mainly due to navigating how to live and work together, in a small London flat. I am impatient, a micromanager, sometimes stubborn and never satisfied. Alex doesn't take criticism well, hates to fail, hates micromanagers and dislikes my stubbornness. So we have locked horns on a number of occasions and still do. The difference now, is that we have worked out what it is that sets off  our arguments and how to reduce their severity earlier on. I say sorry more, he listens to my feedback more and we always always always make sure to eat before we do our photoshoots. Otherwise, it is never going to end well.
How would you describe your relationship?
Loving, supportive, understanding.  I would hope it's never ending, forever lasting. Our lives are so intertwined now, with how we work and how we live, that we have a pretty amazing bond overall. We get each other and we're happiest when we're together, side by side.
That's why this campaign, Together by Thomas Sabo #togetherbyTS, was a perfect match. We are not an ordinary couple, in that we live in each other pockets 24/7 and work under one brand name. We love to travel the world, to places that others may not expect, regardless of whether the climate it hot or cold or whether we will be walking, hiking, sailing or lying down on a beach all day. The new Thomas Sabo collection is for every one, and every couple, with a focus on togetherness and a long-lasting connection and I feel me and Alex fit that bill pretty perfectly. The intertwining of the two signature Together rings, seen above, symbolises that connection. And whether you want to go for sparkles or skulls, regardless of your sex or gender, you can choose a ring and symbol of togetherness that you love the most. If not rings, silver necklaces or bracelets, Thomas Sabo also have matching watches for him and her.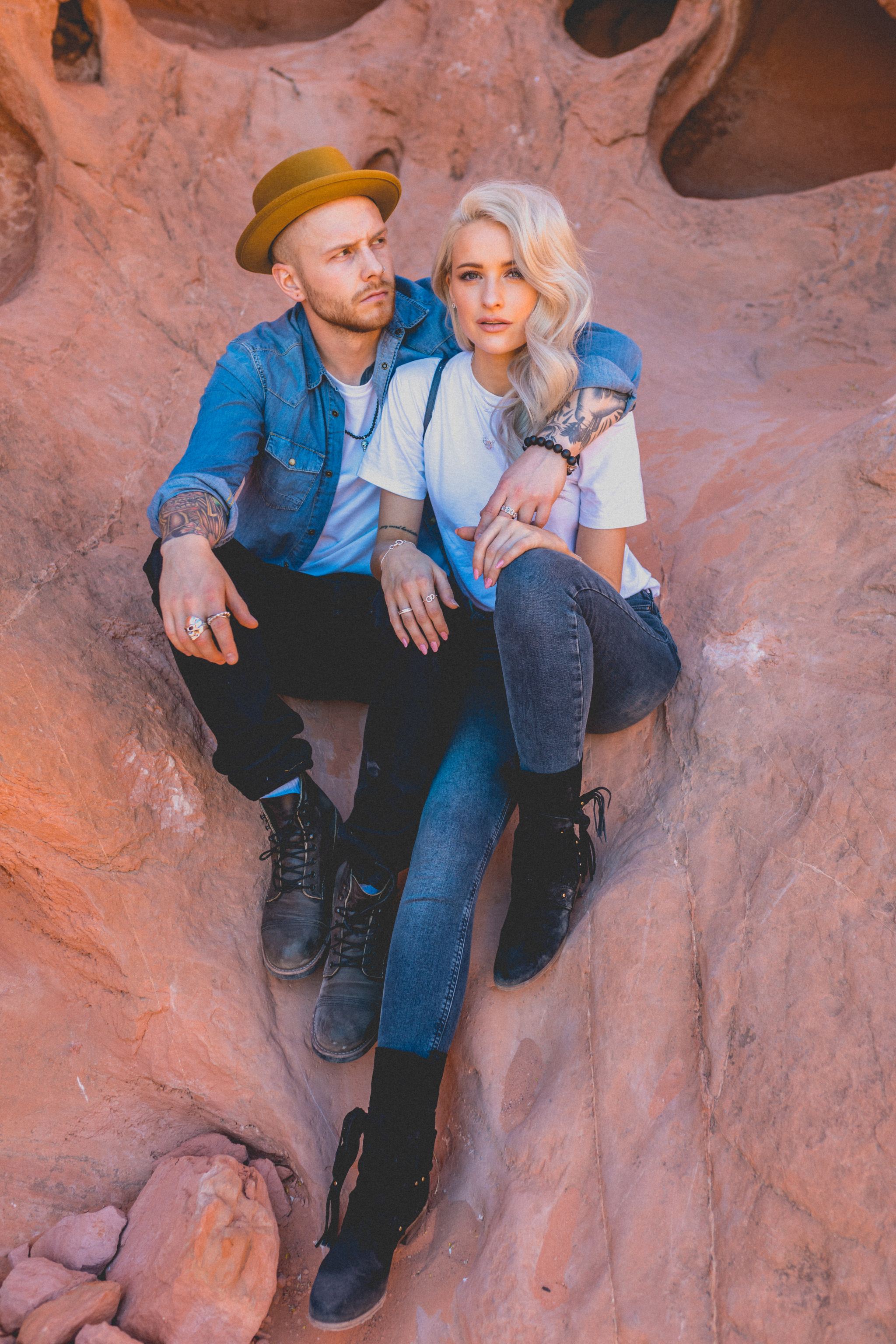 For your other half, for your loved one or the ones in your life that mean the most, this collection has a diverse range of jewellery pieces to suit anyone. Silver, rose gold and gold depending on your preference and with beautiful engraved details of 'Together' and 'Forever' on various jewels, this is a gift with much more meaning. With the Festive season around the corner, it's the perfect time to start thinking of something special and I could not recommend this collection more. Alex has not taken off these men's silver rings since he got them, and I'm planning on investing in a few more pieces for him as a treat. And for me, the rings with the matching necklace and bracelet are a stunning set of jewellery for most occasions. I know that if I opened this set on Christmas morning, I'd feel like the luckiest, most loved little lady in the world.
Sign up here for a weekly catch up of everything Inthefrow