30/12/17
Make the Most of December
Gifts, Plans and Outfits
Location: St Tropez
Tomorrow is the 1st of December and I'm already flapping about how on earth I'm going to fit in the dreaded Christmas present buying spree, decorating the flat and booking train tickets back to Wigan. It will all get done in due time I'm sure, but adding these things to my list of December tasks is overwhelming me a tad. But yet, I must admit this is my favourite time of year, and whilst I dread finding presents for everyone, I love it in equal measures. I'm happiest on Christmas Day watching people opening up their gifts that I've badly wrapped, and sitting back with a coffee whilst the puppy rips paper up into smithereens. And I cannot wait for that moment again. Mum is equally excited, although now also in a flap as to what us non-meat eaters are going to eat on Christmas Day when the beloved Turkey is slap bang in the middle of the table. I assured her Cod was absolutely fine, but you know what Mums are like when the normal order of the day is slightly altered. I'll just fill her with lots of white wine on the day and I'm sure she'll calm herself a little. If you've ever watched my vlogs and seen how high pitched I get when I'm excited; well, I got that trait from Mama, so you can imagine how noisy Christmas Day can be.
Alas, I am excited for a wonderful December. Unless something promptly changes, me and Alex are staying put in the UK for ALL of December, much to my friends amazed, googly eyes when I mention this. Yes, staying in the country for longer than two weeks for a change, and I am ready for it. The last 4 weeks away have been incredible and so much fun, apart from the 2 week cold I was struck with, but yet, amazing none the less. And so a quiet(ish) December is just what I need. Time to get to the gym, eat a little healthier after all that American food binging, go to plenty of wonderful parties and dinners and wrap all of my gifts!
And so, I wanted to chat about December, preparing for it, enjoying it and dressing for it. Just a round up of getting the most out of this awesome month.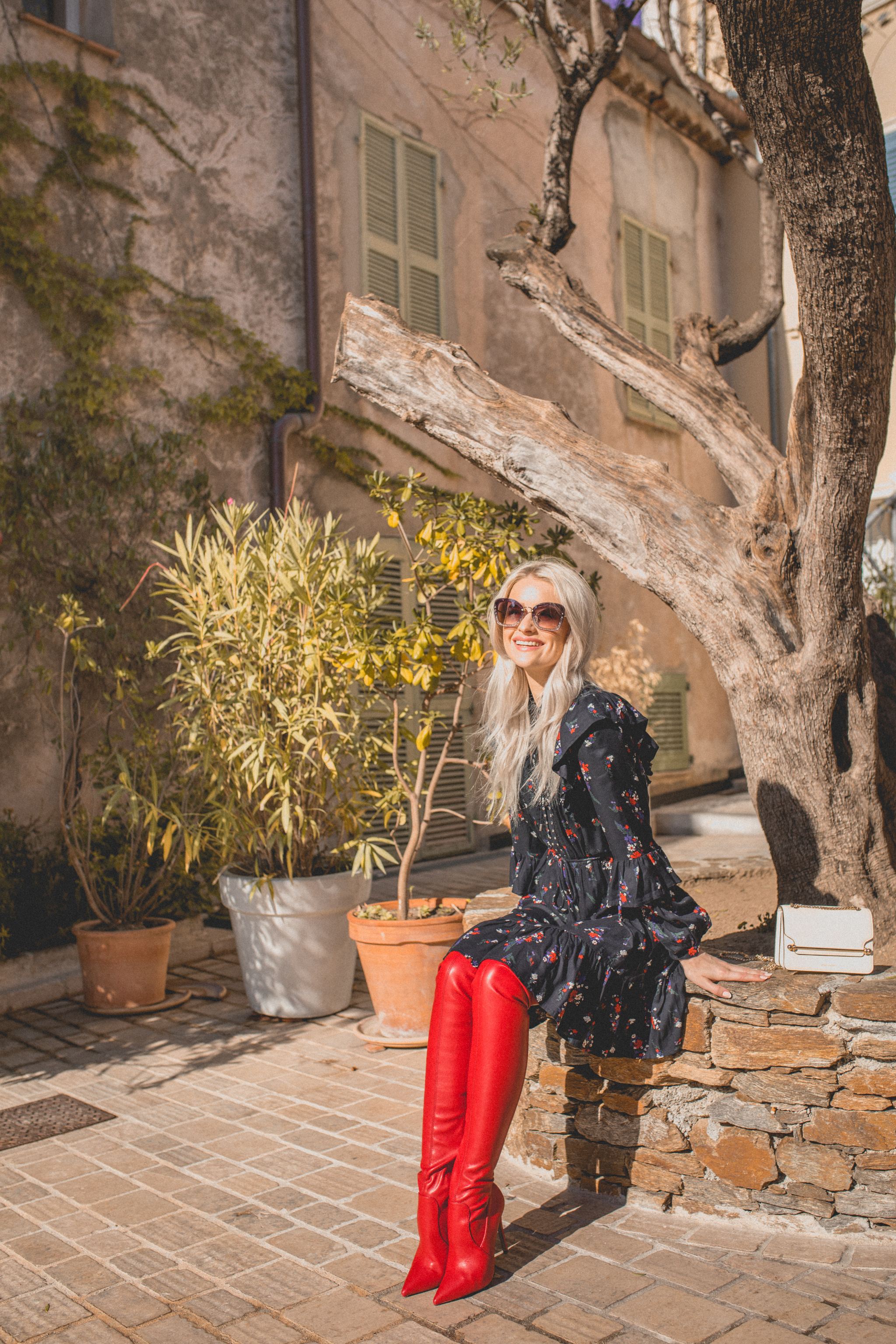 CHRISTMAS GIFTING.
First up, I want to talk Gifts. Don't fret about it – I need to take my own advice here. You can easily and simply do your entire Christmas gift shop online. I know that I will be. So many things can be found on Amazon these days with Next Day Delivery, otherwise the number of stores that can items to you within a day or so is amazing. Net a Porter, Luisa Via Roma, Selfridges – they all aim to get you your items pretty swiftly. So just take a few hours, make a list of who you're buying for, write down ideas and then go on the hunt. Tick off anyone that you've bought and then wait for the gifts to roll in.
If you didn't see it already, I made a HUGE Christmas Gift Guide post, and honestly I'm pretty sure it should have you covered. There is something for everyone and anyone in there, so take a peek!
WINTER DRESSING
I must admit – the images in this post are not Christmassy in the slightest. In fact, they're actual somewhat summery – but there are items in this outfit that I am spinning into December in a big way – and thus I felt it still somewhat relevant. Let's talk key pieces in your wardrobe to make you feel a little more festive and wintery.
The best ways to get into the wintery mood – accessories and jackets. I'm not talking party nights here, I'm talking day to day. Boots, bags, hats, scarves and the best wintery jackets. If you haven't invested in your winter jacket yet, then you might want to think about it. I just looked out the window and it was snowing, so you might want to think about this task today! I've selected the best of my own winter coat selection, plus a few others for you, just here, plus a whole set of wintery accessories I'm adoring that you might want to add to your winter look.
Little white bags always make for great winter accessories. Sure, you can wear them all year round, but the crisp white of this little bag is perfect to pair with all of your winter outfits, from cosies to party looks.
And overknee boots will remain my favourite type of footwear for the colder months. They are the most stylish way to cover your legs if you want to wear skirts, fancy shorts or dresses. Buy yourself some in red if you want to feel more adventurous, and of course red is still bang on trend too.
And this little dress, with small floral prints all over and the deeper navy shades, if you throw a chunky scarf on with this and a large coat and beanie, this takes the outfit into a cute winter look.
SKIN SAVIOURS.
My skin usually has a little melt down this time of year. It totally changes in texture and feel and often needs a little extra TLC, obviously. And whilst I don't change up too much, I make a few alterations and additions to my usual routines.
Mainly, I take a little more time applying and massaging. Try applying two rounds of moisturiser to your face in a morning, really focusing on gently massaging it into your face rather than rubbing. It's not only better for your skin and makes an incredible base but it is such a lovely feeling to give your face a little pamper facial in the morning. And honestly, I feel like it wakes up all of my facial muscles so that everything just perks up a little more. Amelia gave me this tip directly from Charlotte Tilbury's team, and it's one of the best things I've changed.
But additionally, take time to mask more. Whether thats with a detox mask before you apply lots of lovely serums and moisturisers to give them more of a chance of sinking in, or with a hydrating mask for obvious reasons.
Serums and oils are a must for me right now, and quite honestly I love to layer. Whilst it's far too much for some people, I love nothing more than adding more and more moisture for a super dewy base. Eye cream, oil, serum, moisturiser and hydrating primer – and I have the plumpest skin for the day ahead. And so I've curated some of my favourite wintery skincare faves right here for you.
PARTY LOOKS.
I have a video coming on this – I can't let you down when it comes to Christmas Party dressing. Whether you're going to the Christmas doo, drinks with the girls or even just down to the pub for a few glasses of wine, you might want something a little more festive or dressy so you feel like you've made a touch of effort. And so, these items I've selected range from dressy and glam for the luxe Christmas dinner to just those festive additions to your jeans and boots. And if all else fails, throw some tinsel around your neck and a santa hat and you'll be everyones favourite.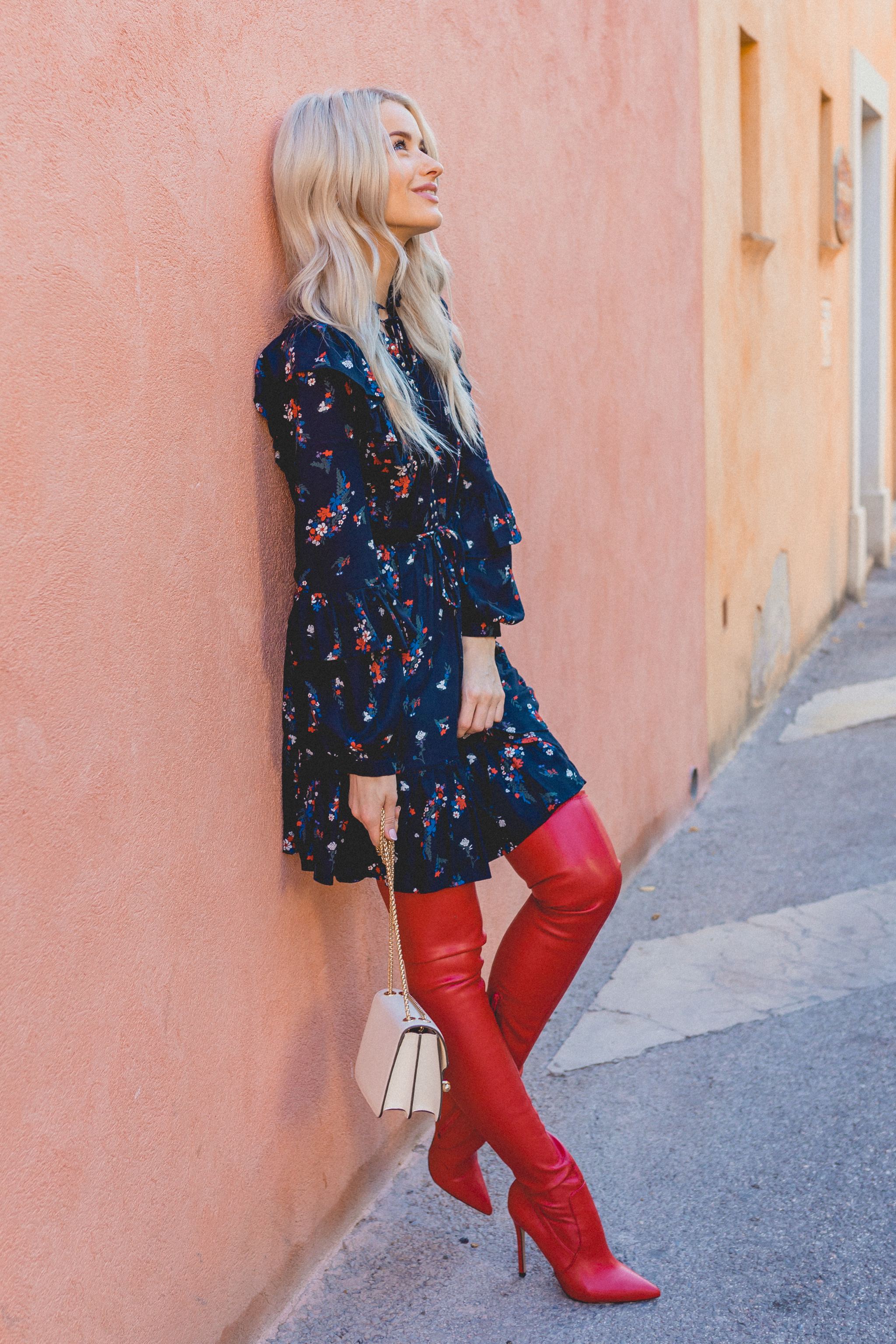 FINISHING SPRITZ.
You've got the outfit, your skin is the best it's ever been and you've got your presents wrapped under the tree. For me the final touch is a spritz of my favourite scent, and I feel that Christmas time is when fragrances really see the biggest boost. For gifts especially, but why not treat yourself to a new scent to wear for all of your festivities. A new perfume to wear to the office, parties, drinks, dinners, date nights. Especially for Christmas Day, I love to feel like I have something super special to wear on my wrists and temples to finish off my outfit perfectly. And so I've rounded up my favourite six perfumes out there right now.
For something deep and rich that you won't be able to get enough of, the Armani Rouge Malachite is truly incredible. But for something lighter, go for Pivoine Suzhou, it's gone straight to my top three fragrances in the last week. I think is phenomenal. For something floral and recognisable, you cannot beat Viktor&Rolf Flowerbomb. Or similarly sweet and wonderful, Mon Guerlain. Something mature and gorgeous, Armani Si, and the limited edition bottle is stunning. Or for something uber special in a cut glass bottle that resembles a diamond, Tiffany's Eau De Parfum is the ultimate in luxury.
Treat yo self.
So, you've got December covered, hopefully. I know that just writing this post has helped me get a bit more organised – plus remembering I've already created a Christmas Gift Guide leaves me feeling a touch more calm. There are so many items in there that I'm buying for family, so I've actually done a lot more than I realised. Plus, the babes at Viktor and Rolf sent me a Christmas Tree yesterday, already decorated with pink bows and mini perfumes, so I don't even need to buy a tree. I could not be more grateful!
I hope you all have an amazing December!
Sign up here for a weekly catch up of everything Inthefrow