20/10/17
Dior SS18
Location: Musée Rodin, Paris
This was another one of those fashion seasons, where I could pinch myself repeatedly. I have attended fashion week for a number of years now, each season getting more exciting than the last. But of course, in the beginning you are invited to nothing, and over time you meet new people, network with new brands and wonderfully find yourself making your way into a seat at the show, and overtime, the frow at the show. And it has always been beyond my wildest dreams, to see the fashion shows from within the secret boundaries of the four walls. Within my fashion degree lectures, I would gaze over hundreds of photographs taken from the catwalks and imagine the lights and buzz from within that room; and even then I never imagined I would ever see it for myself.
Seven years on, and I am one of the luckiest ladies in the world in that I do get invited to some of these shows now. Not all, and there are many that I would love to see myself in the future, but a lot of incredible brands and designers that I truly adore. And when I'm sat there, trying to take it all in, I can never quite believe just how amazing a position that actually is.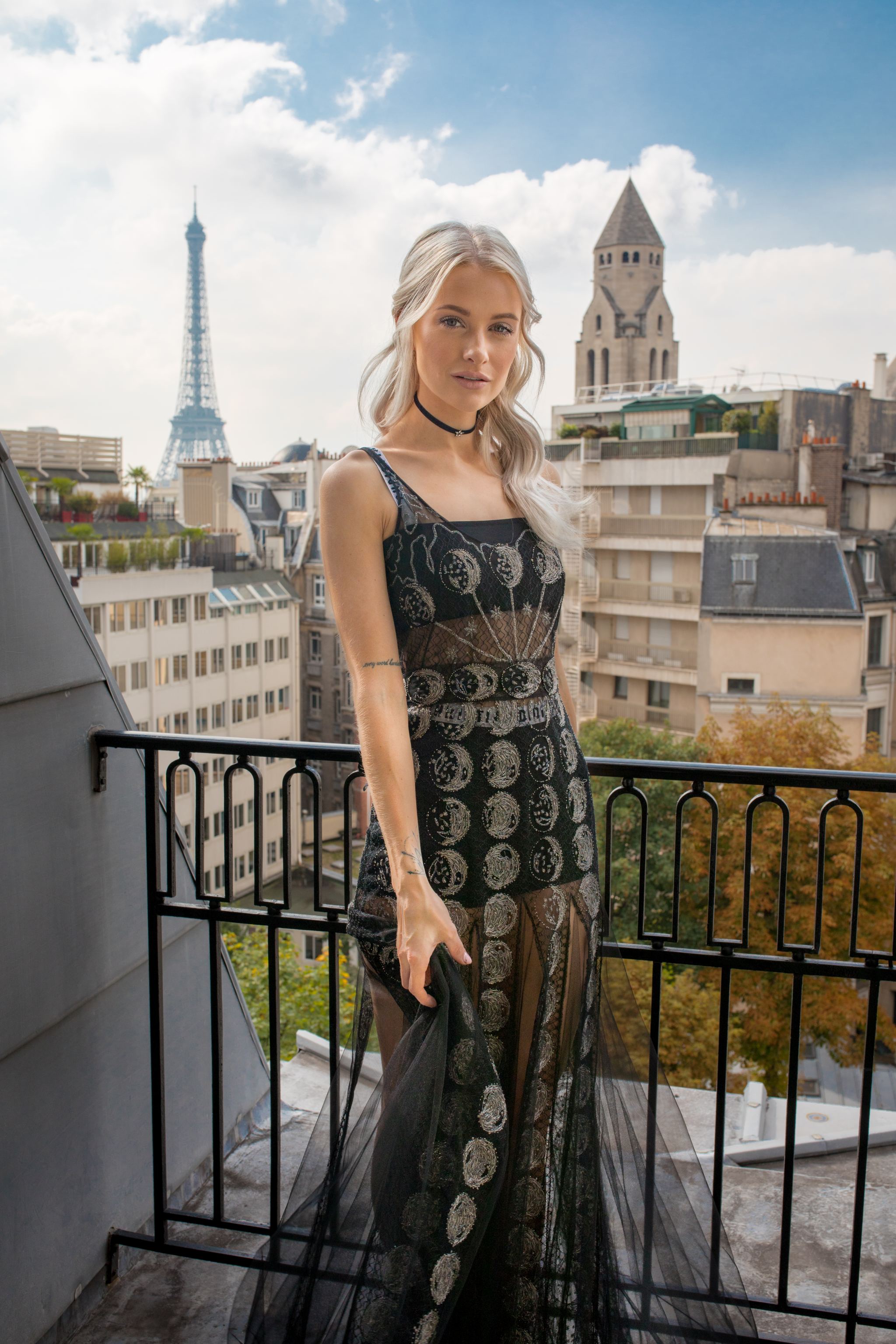 And never more so than when I'm sat at the Dior show. The fashion brand that I would wear to bed, if I could. The brand that inspired me the most and that I dreamed of wearing when I was back in my teens. And now, I see myself as one of their #DiorGirls, attending their stunning beauty trips, meeting with their Creative Makeup Director and wearing the most exquisite of their dresses to their Paris Fashion Week show. I'm certainly a believer now, that dreams do come true.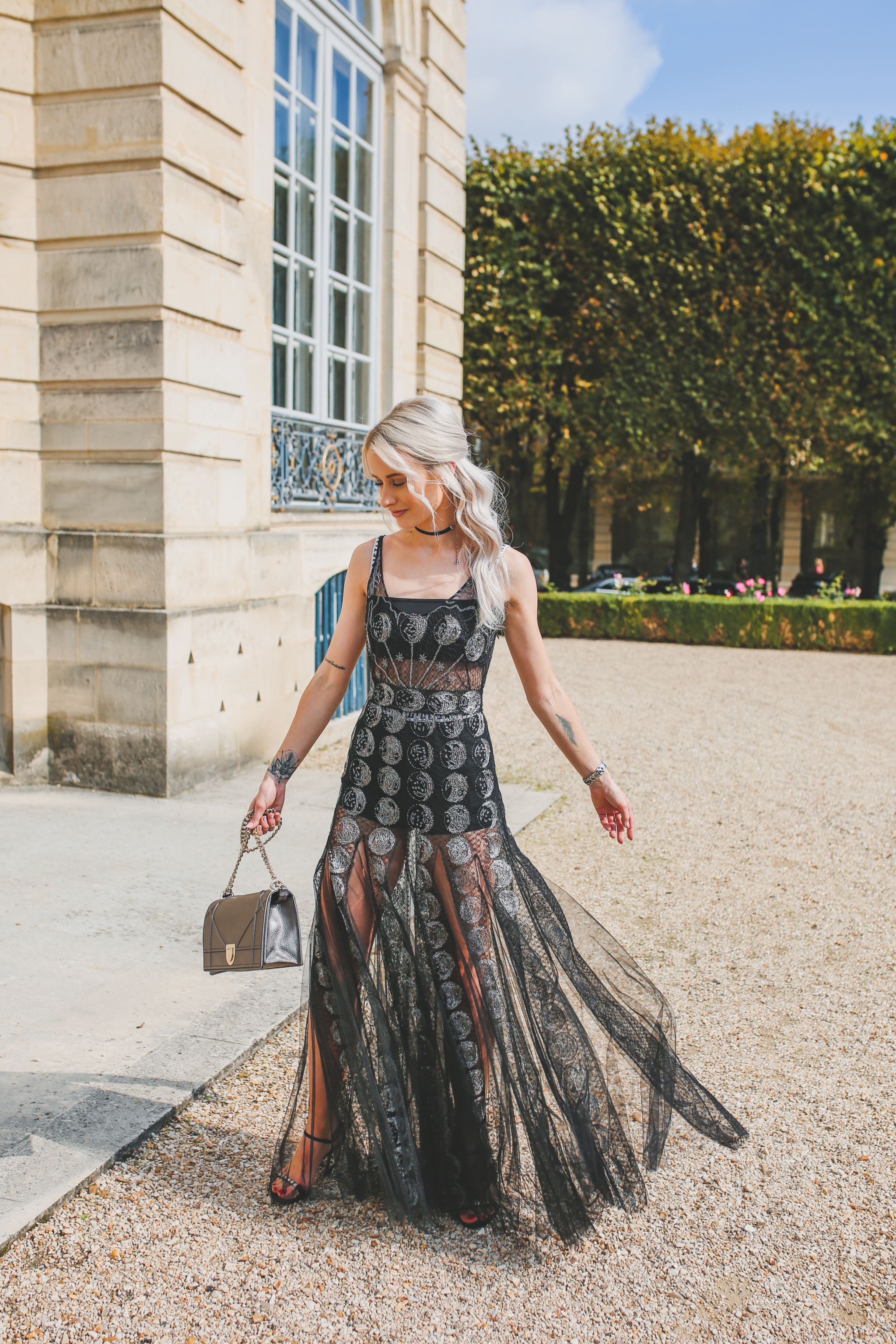 So what did I wear? A Dior gown from A/W17, embellished with sequins and embroidery in a stunning pewter grey. Underneath, the Dior bra and Dior shorts to cover anything from the sheer dress and to also provide that pop of Dior branding from the Maria Grazia collection. In my hand was a silver toned Dior Diorama in the medium size and black open toe heels with crystals over the toes. My hair was loose and waves but pulled back on both sides in a beautiful knot and to finish, a Dior choker to my neck. The final touch, spritzed all over me was the new Dior L'Or.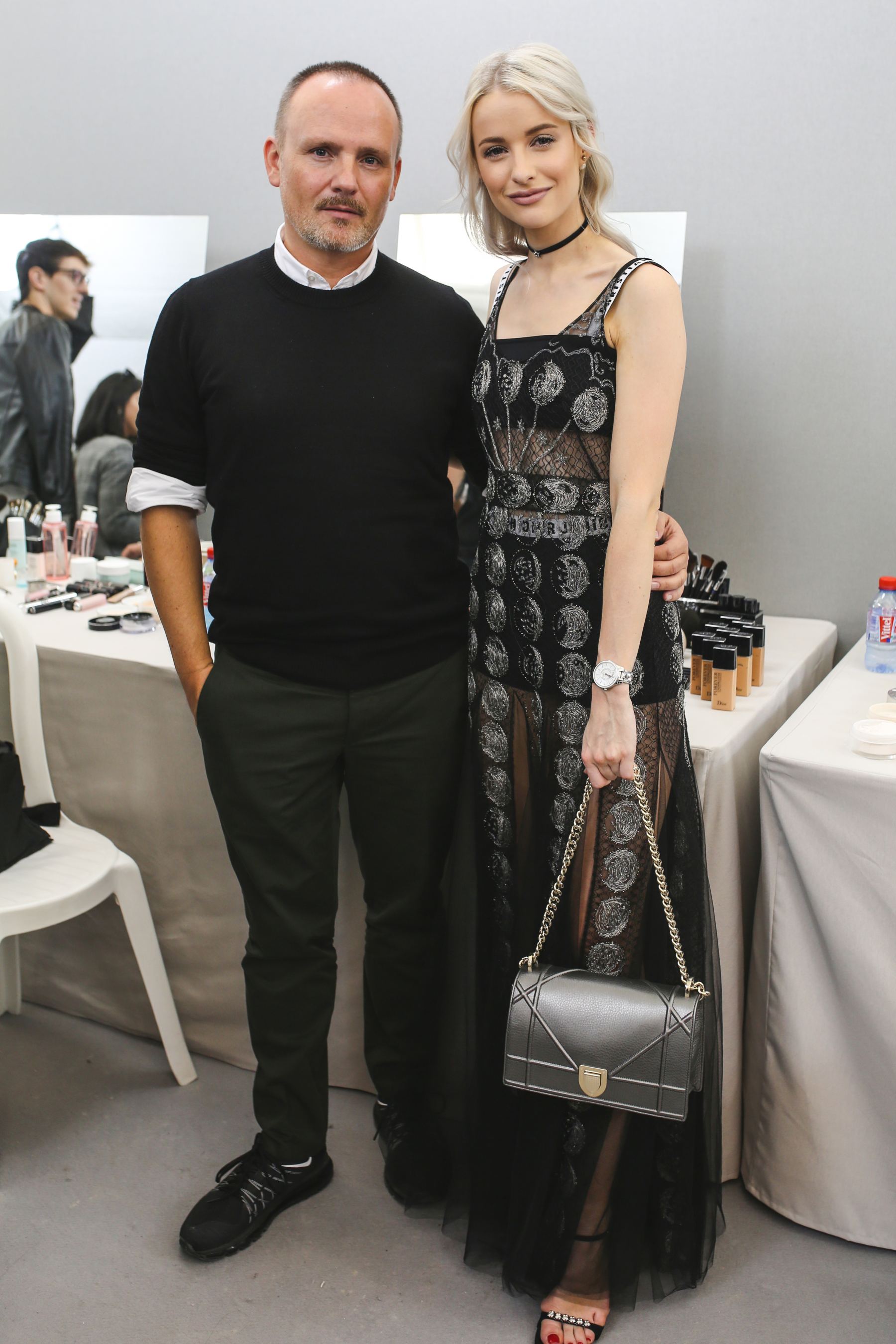 It is always so exciting to visit Dior backstage before the show. It is always one of the calmest backstage areas I have visited, with lots of light, room and happy faces excited for the show. And a few times now I have had the chance to meet with Dior's Creative and Image Director, Peter Phillips to chat about the runway look.
This year it was fresh and light – a flawless base with the new Dior Forever Undercover Foundation launching in January – but the higher coverage version of the much loved Forever foundation. The eyes were bare apart from a 'cementing' of Dior Pump n Volume mascara for a super black and intense eye look. And to the lips, the Dior Lip Scrub to prep the lips for a dash of Dior Lip Glow to moisturise and add a touch of tint.
Easy and flawless and perfect to fit with the bright and colourful Dior Spring Summer 18 collection.
And everything else that was laid out on the makeup tables, I've linked just below for you, in case you wanted to try something new from Dior!
Another wonderful experience to add to the recent pile. And whilst I could go on so much more about the show and the collection, I actually wrote a full write up of the whole experience over on Marie Claire. If you haven't already you can read my full rundown of the show on the Marie Claire site here!
Sign up here for a weekly catch up of everything Inthefrow