30/10/17
A Dior Christmas
Jewel Tones With A Rock Spirit
It's finally here. In fact it's a little earlier than I anticipated, with me primarily thinking this would be released in November, and the stores already selling out of the Dior Precious Rocks collection. This is one of those collections that you are going to want to invest in, especially as Christmas gifts for loved ones. There is nothing to not love about this new Festive Holiday collection from the wonderful Dior Makeup brand. The colours are the most festive and traditional that I have seen from a makeup brand in recent years, offering us golds, cranberrys and sparkly reds in abundance, and in honesty it's the sort of colour palette that makes my eyes light up. You're going to fall in love… if you can get your hands on it quick enough. And thus, I have included as many links below as possible, to places that everything is still in stock, in your country! Merry early Christmas you cuties!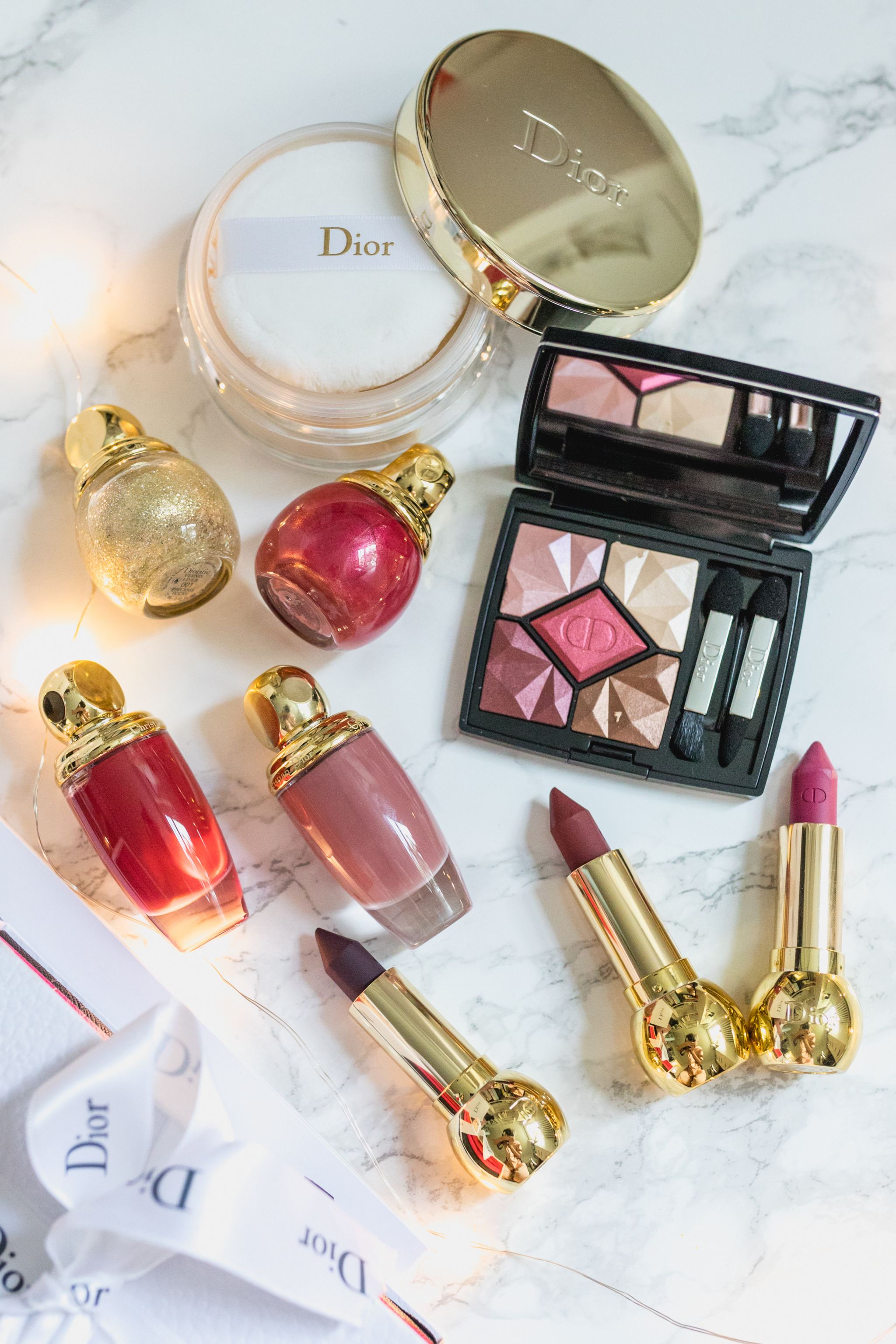 DIORIFIC PRECIOUS ROCKS COLLECTION
Well, what is there not to love here. Peter Phillips, Dior's Creative and Image Director for Dior Makeup, has well and truly knocked it out of the Christmas park for this collection, not only in design and colour but in quality and wearability. The inspiration came from Precious gems and jewel tones, mixed with a cool, rock attitude of the modern Dior woman. Rich, sumptuous tones are mixed with seasonal sparkles and dashings of glitter to give you the ultimate Holiday look. Ruby to the eyes, garnet to the lips and sparkles of gold to the nails and cheeks.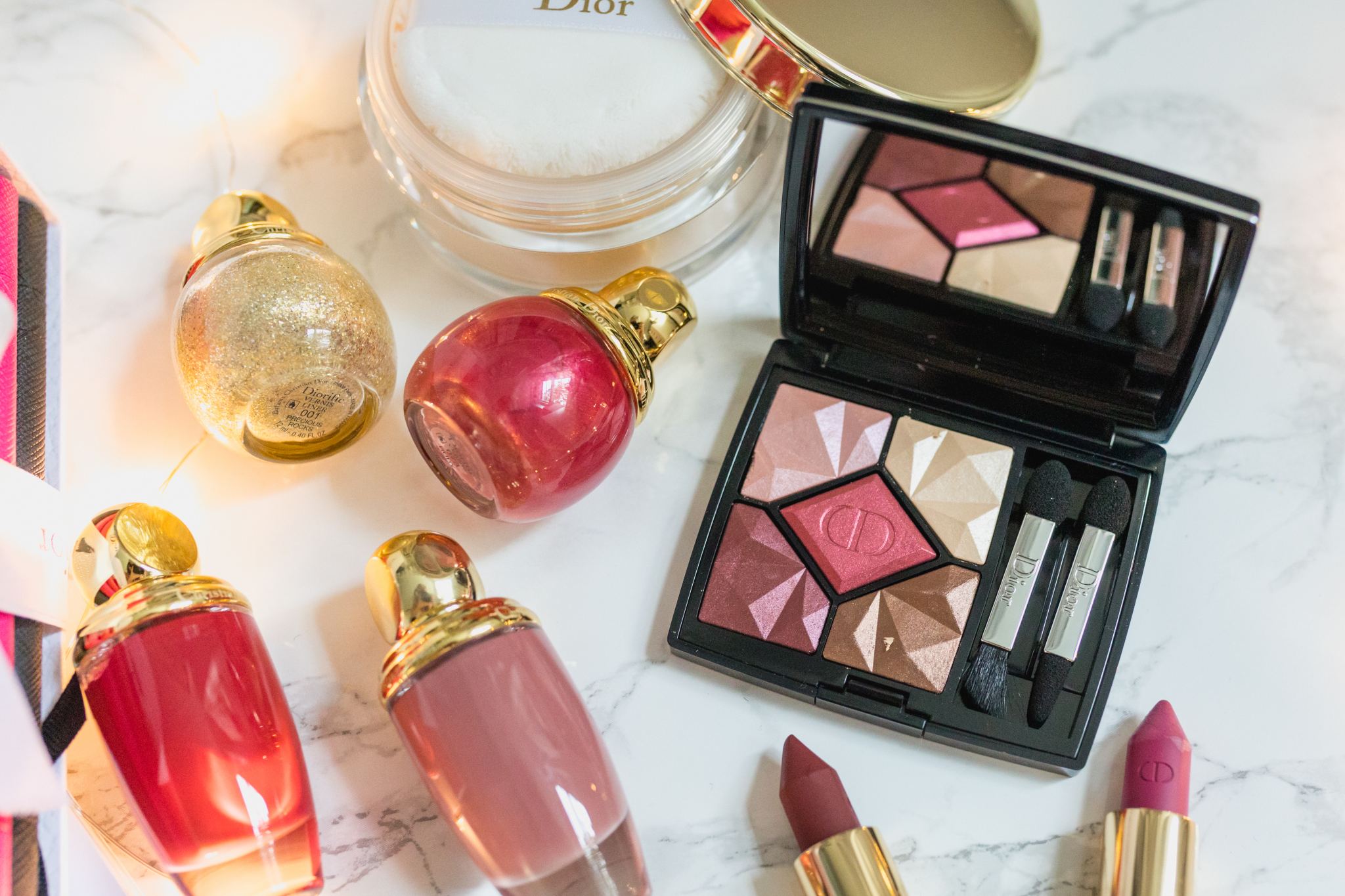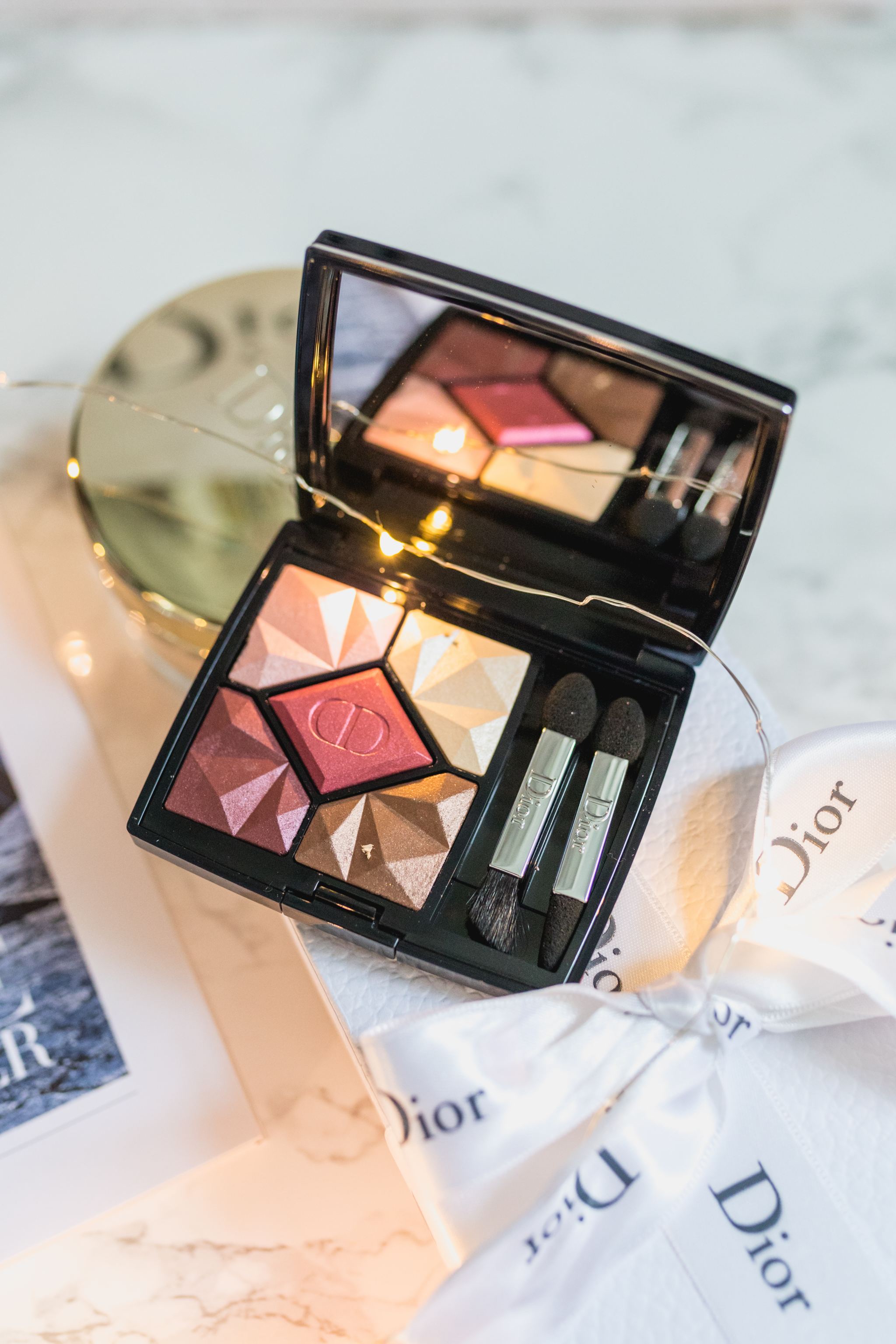 DIORIFIC RUBY EYESHADOW PALETTE
This is the product for me that sells this whole collection in one. As soon as I opened this palette, I literally swooned outwardly. The colours are exactly what I want to be wearing for the Festive season, especially with the pop of cranberry sparkle in the centre of the four shadows. But it is the formula and the pigmentation of these eyeshadows that is beyond what I have seen previously. Peter Phillips has overhauled the existing Dior shadows to offer us something entirely new, usable and highly pigmented. In previous years, it was the eyeshadows especially that let down the Dior Makeup line, and I am so excited to say that that issue no longer exists, with this incredible new formula. And therefore, the festive tones of the palette, the light pink and cream sparkle of the top two shades, mixed with the ruby and deep gold of the lower two, plus the cranberry, can bring your eye look to life. And you only need to see the photos of me wearing them in the photos to see how beautiful they apply. This will be my Christmas Day Makeup without a doubt.
__
Where you can buy it.
Try these links to see if it's still in stock for you:
John Lewis (In the Emerald shade)
Nordstrom (In the Emerald shade)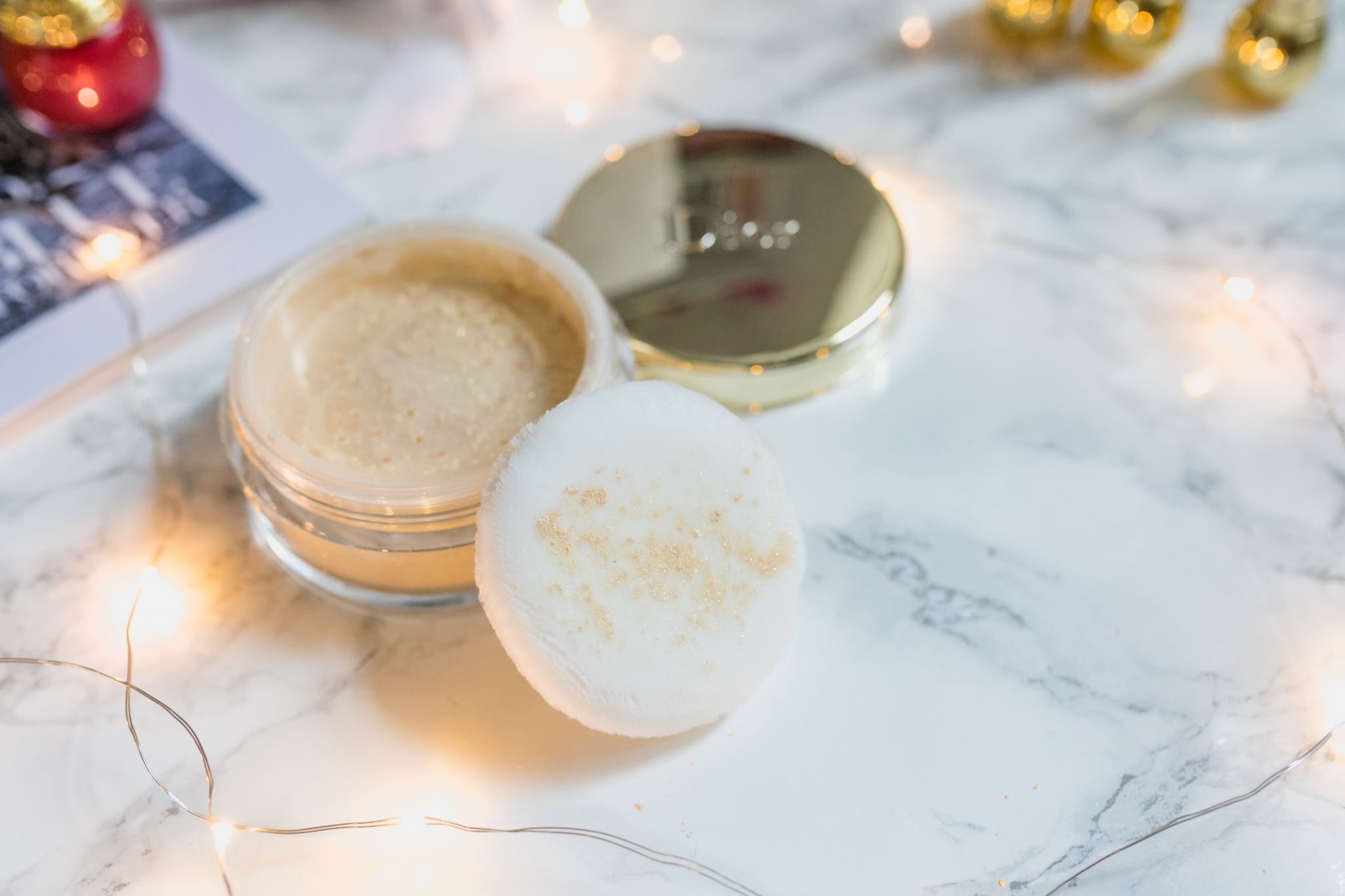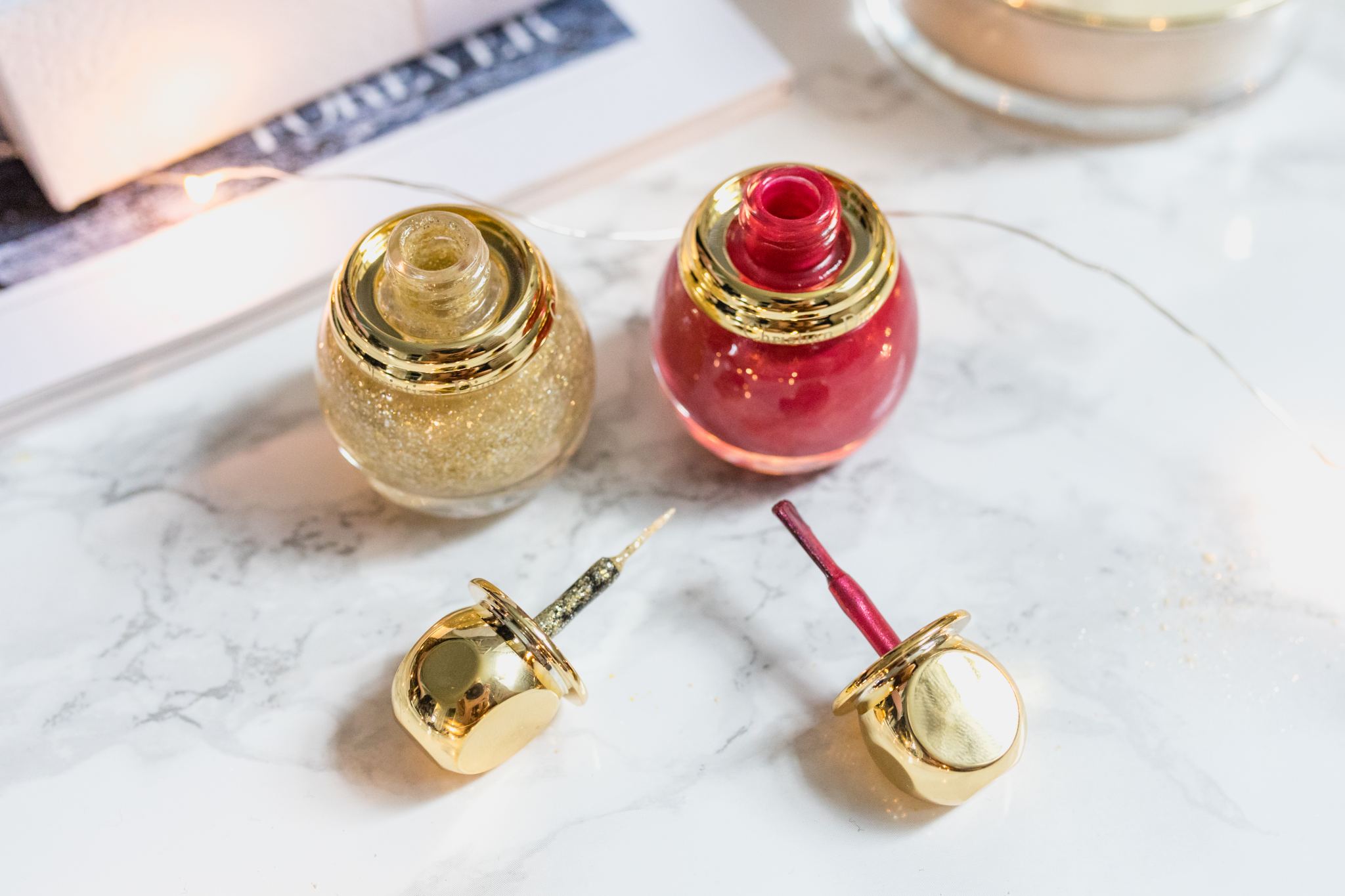 DIORIFIC GOLDEN GLOW LOOSE POWDER
The ultimate sparkly top coat. The Diorific Precious Rocks Golden Light powder is the finishing touch to your Festive makeup look. Inside this beautiful package is a fine, sparkly gold powder, held inside by a Dior sponge that you can use to pat and powder your face and décolletage. For me, this is the sort of product that I would use to add over my highlighter, patting it over with my fingers or a brush to get a really sparkly finish to my highlighter. If that's your thing. Otherwise, this can be brushed all over your face as a finishing powder – but beware, it really is sparkly, so if you don't want to look like a glitterball, go easy here. Hence why I think this would work better applied to specific areas. Over eyeshadow, patted with your ring finger, would again look stunning. Across the collar bone and shoulders would also look beautiful.
__
Where you can buy it.
Try these links to see if it's still in stock for you:
DIORIFIC NAIL POLISH & NAIL LINER
Encased in the gorgeous golden topped, large bottomed glassware, the Diorific Vernis Nail Polishes come in four colours for the season. Again inspired by Precious rocks, the four shades include a deep purple in Amethyst, a sparkly festive green in Emerald, a deep cherry red in Grenat and the sparkly cranberry red you see here, of Ruby. This season, every shade is absolutely festive and truly wearable. I would happily wear any one of these shades on my Christmas holidays, and when presented in such gorgeous packaging, they really make the product special and exciting to use.
And the Diorific Vernis Liner adds a sparkly twist to your nails, as the thin liner brush can be used to jazz up your nails with gold nail art. You can paint the tips of your nails or play around with shapes and festive symbols. Encased inside is a clear varnish of gold, platinum and silver glitter in various sizes. And thus, you could paint over any nail shade for a full glitter gold topcoat.
__
Where you can buy them.
Try these links to see if it's still in stock for you:
Nail Polish: Selfridges / Debenhams / Nordstrom
Nail Liner: Selfridges / Debenhams / Nordstrom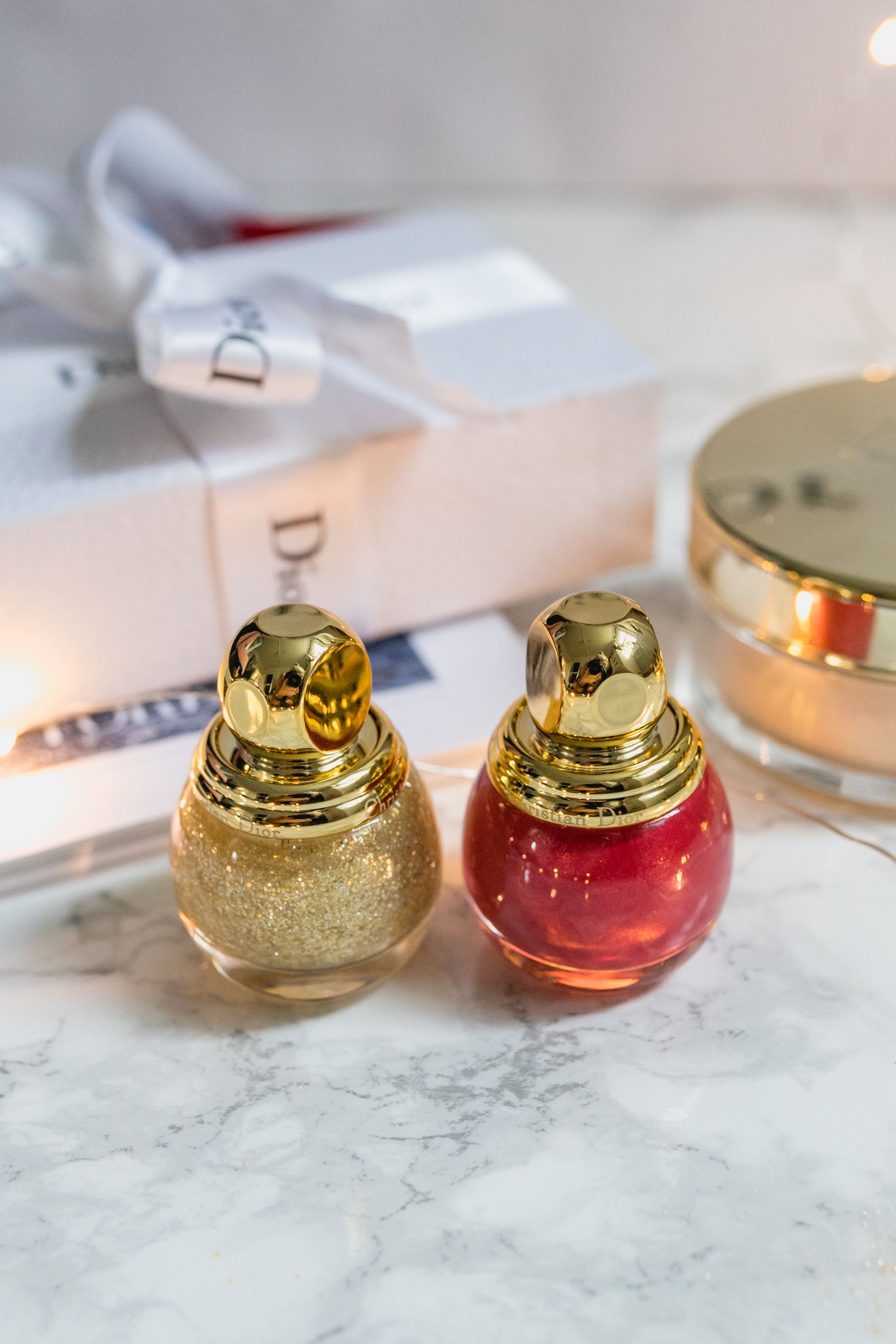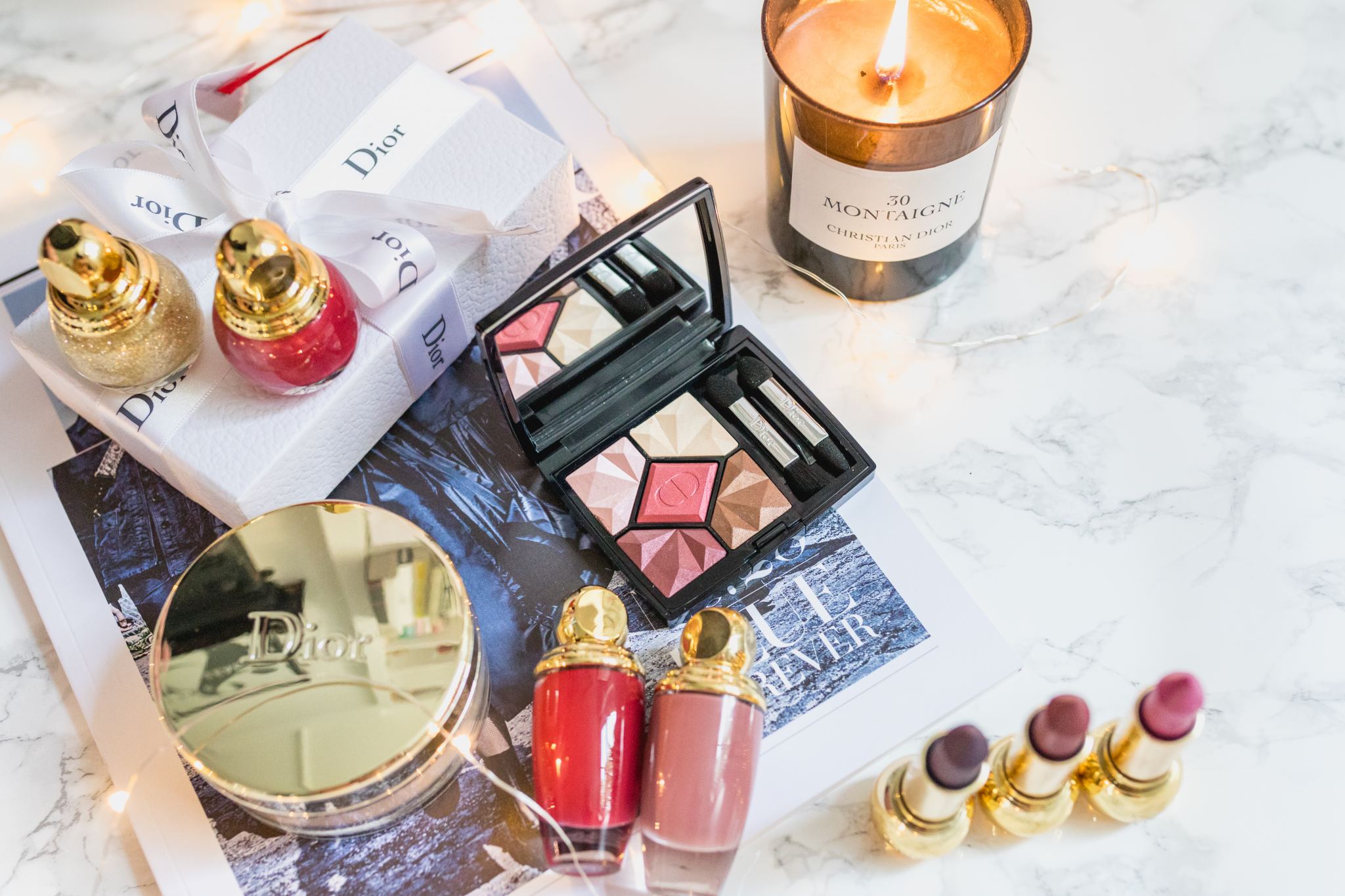 DIORIFIC ROUGE KOHL LIPSTICK
The lipsticks got me immediately excited. The shades are beyond beautiful, and this time come in six holiday shades. Here are just three in Bold Amethyst, Deep Ruby and Vibrant Tourmaline from left to right in the image. Again, continuing the Precious Rocks theme. But there are three other shades not featured here that I am itching to buy myself. Pure Topaz is a light, nude rosy pink. Daring Agate is a peach toned light pink and Intense Garnet is a gorgeous cranberry meets ruby red. And all six are beyond wearable for any occasion, especially the holidays; hence why I really covet this whole collection. There are no rogue shades thrown in, that only the bravest and most daring would ever use. Rather, anyone could play around with these shades, from nude pinks to a gorgeous deep plum. The finish is semi-matte and velvet with intense pigment, retaining comfort and long-wearing colour. And the shape, with the pointed tip, offers such an easy and precise application where you can get into every point of your cupids bow and almost line your lips before filling. In the imagery I am wearing Vibrant Tourmaline, but I have also tried using Deep Ruby to the edges of the lip and filling in the centre with the pink, and it works absolutely beautifully!
__
Where you can buy it.
Try these links to see if it's still in stock for you: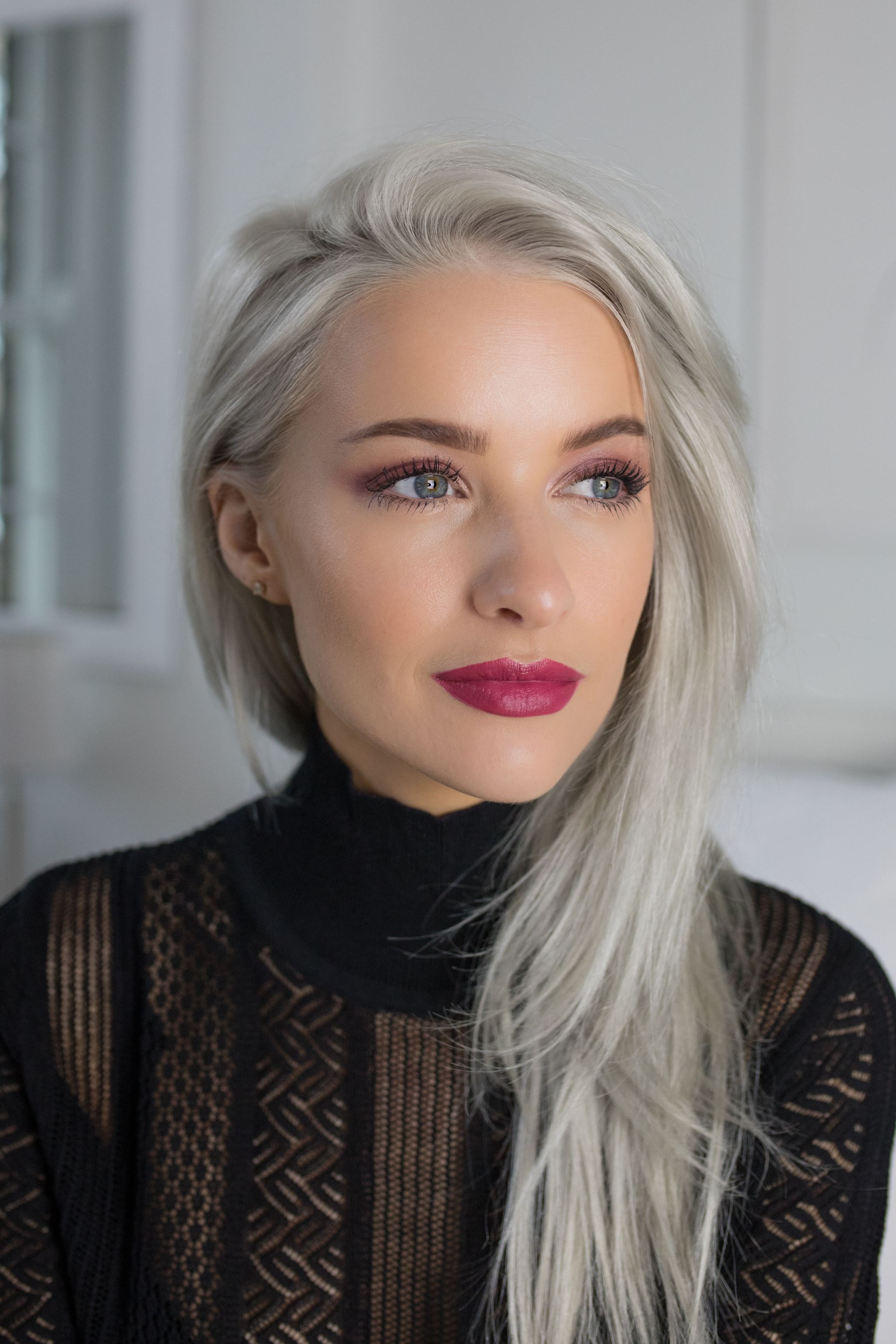 DIORIFIC LIP & CHEEK MATTE FLUID
The Lip and Cheek Matte Fluid are those two in one, handy and easy to use products, that again are in the most delightful, golden packaging. The consistency is thicker than you might imagine, offering a matte finish, highly pigmented stain for the lips or cheeks. The finish on the lips is velvety and semi-matte, again like the lipsticks but applied in a liquid formula. The shade Charm is a mauve, brown deep nude that would be highly wearable for many with lighter skin tones. On darker skin, this could give such a beautiful cool toned nude lip. The red of Glory is cherry in tone and when blended into the cheeks offers a pink toned red finish. Personally I feel this would be harder to wear on the cheeks and you would certainly have to use it sparingly, but for those that love a bright blush, this could be right up your street. If not, this makes a beautiful ruby red lip.
__
Where you can buy it.
Try these links to see if it's still in stock for you:
Let me know your thoughts on the collection and which product you're most excited about trying!
Sign up here for a weekly catch up of everything Inthefrow