18/10/17
Getting Out of Your Bad Mood
Location: London
Sometimes a day can just be downright horrendous. You can wake up on the wrong side of the proverbial bed and everything can seem like it's not quite working in tune with you. Those days where your hair won't tame, not a single person at work will listen to you, you somehow managed to burn your dinner and your bus/tube/taxi is delayed. Just one thing after another. And even worse? There's sometimes no logical rhyme or reason as to why.
These are the days I like to stop (when I can) and take some time to think. I often feel it's the only way of getting back on track and although it's a work in progress for me to not just plow onwards no matter what, decompressing helps me to breathe again. Remembering to do this is the other difficult skill.
Here are the ways in which I love to give my bad day the middle finger and make sure it doesn't dictate how the rest of my week pans out.
Exercise
We all know about the benefits of exercise, you'll find thousands of people all over social media who have a regular gym routine and who swear by it for their physical health and their mental health. Truthfully though it sometimes takes us a couple of weeks of no gym and a crappy mood to remember how good just 30 minutes can make us feel. It's well known that exercise releases endorphins and recently I found out through a family member, just how amazing working out can be for anxiety too. When you're in a bad mood, stressed and feel panicked, your brain instinctively goes into 'flight or fight' mode and releases cortisol. One way to rid your body of cortisol is to move. So even if I don't feel like moving my butt from the sofa, I know I should and most likely will to get rid of that bad mood.
This outfit is totally out of my usual comfort zone but I absolutely loved rocking it! You may have seen during London fashion week that this was my look for the Tommy Hilfiger #TommyNow show and you can shop it all at the bottom of the post. The trousers teamed with my Coach belt are the perfect 80's contrast to my colour pop Reiss heels and the dusky pink bomber was perhaps my favourite part of the look, daintily thrown over my shoulders at the show.
Pamper Night
Probably my favourite choice from my top 5. A couple of hours locked away in the bathroom pampering myself only to emerge feeling like a new woman and having been distracted from my bad mood for a while. Those of you who know me well will know how amazing it has been to have moved into a flat that has a bath, and over the past few weeks I have definitely got my money's worth that's for sure! A few candles lit, my favourite Spotify playlist, a play about with some new products and a nice long soak with a lush bath bomb is the perfect antidote to a bad mood for me. Even if there's no obvious reason for a bad mood, some 'me' time always works.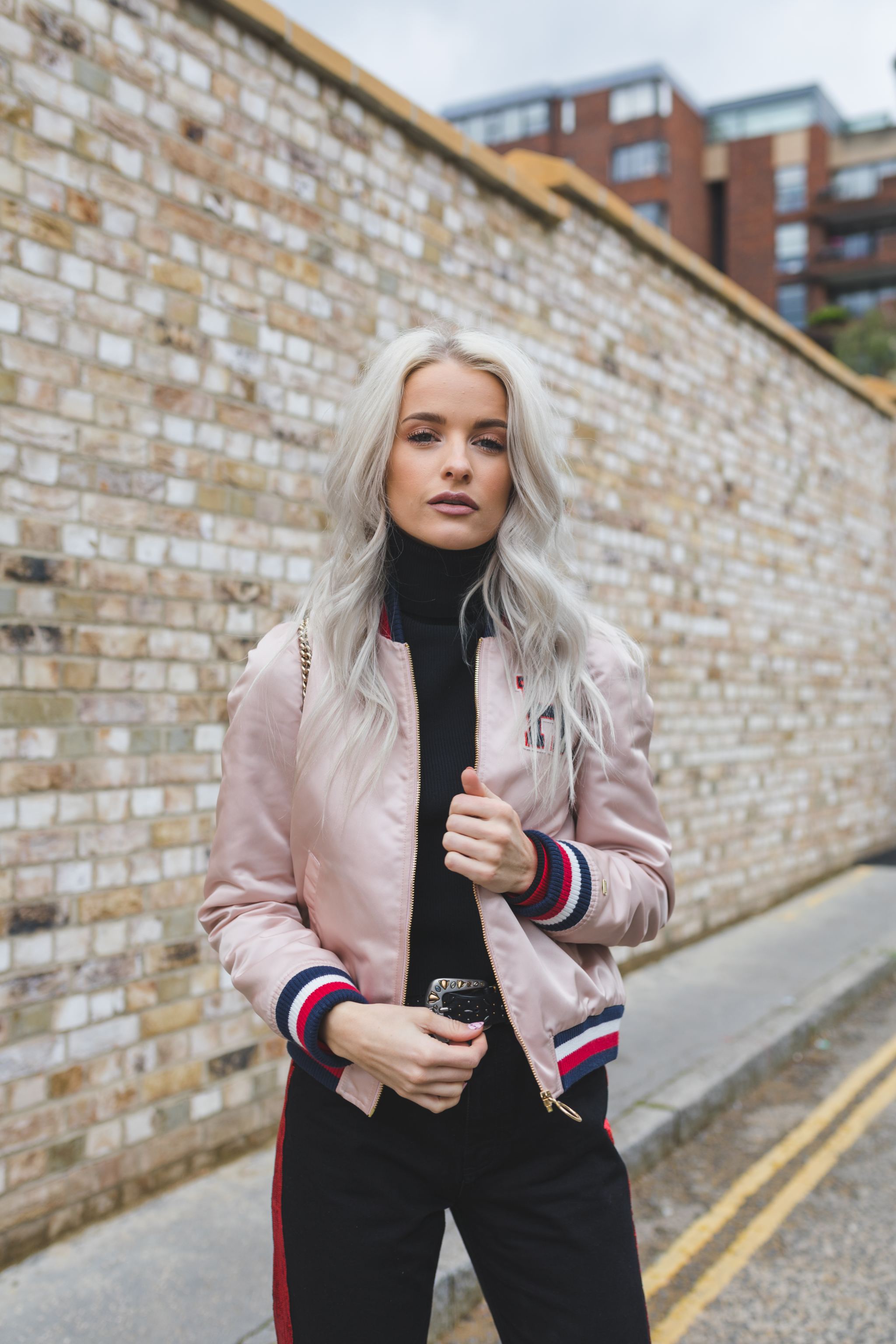 Logical Thinking
Never my first choice but sometimes my best. 9 times out of 10 a bad mood can be just a bad mood. Doesn't matter who we are, doesn't matter what our income, doesn't matter how great life can be; sometimes we can just feel crap. And that is completely okay! On the other hand there can also be a reason for a bad mood and if I visualise a bad mood as something physical that I can overcome, it can help me to 'get over it' as it were. A quick list of reasons is often enough for me to realise that the item on the agenda that created and caused my bad mood can ease my tension in no time at all. And if I fail to find the reason behind the bad mood? I often find my list of things to be mad about is actually so small I tend to relax and realise tomorrow is as always, a new day.
Distraction
To a certain extent, everything I do to get out of a bad mood is a distraction in some way, shape or form and sometimes the distraction only needs to be small. If the bad mood started in the office, I shut down my computer, put down my pen, close the door to the office and move away from the space where the stress started. If I've been sat in silence all day wallowing over the numerous things I'm adamant aren't going right, then on goes a film or some music to counteract the deafening silence of my own thoughts. And the most positive distraction for me is often a friend, a parent or an Alex. Venting may not always be the most productive thing, but a quick rant, maybe a couple of frustrated tears and you can bet the person on the other end of the phone/sofa will end up making you laugh and you'll forget why you were in a bad mood in the first place.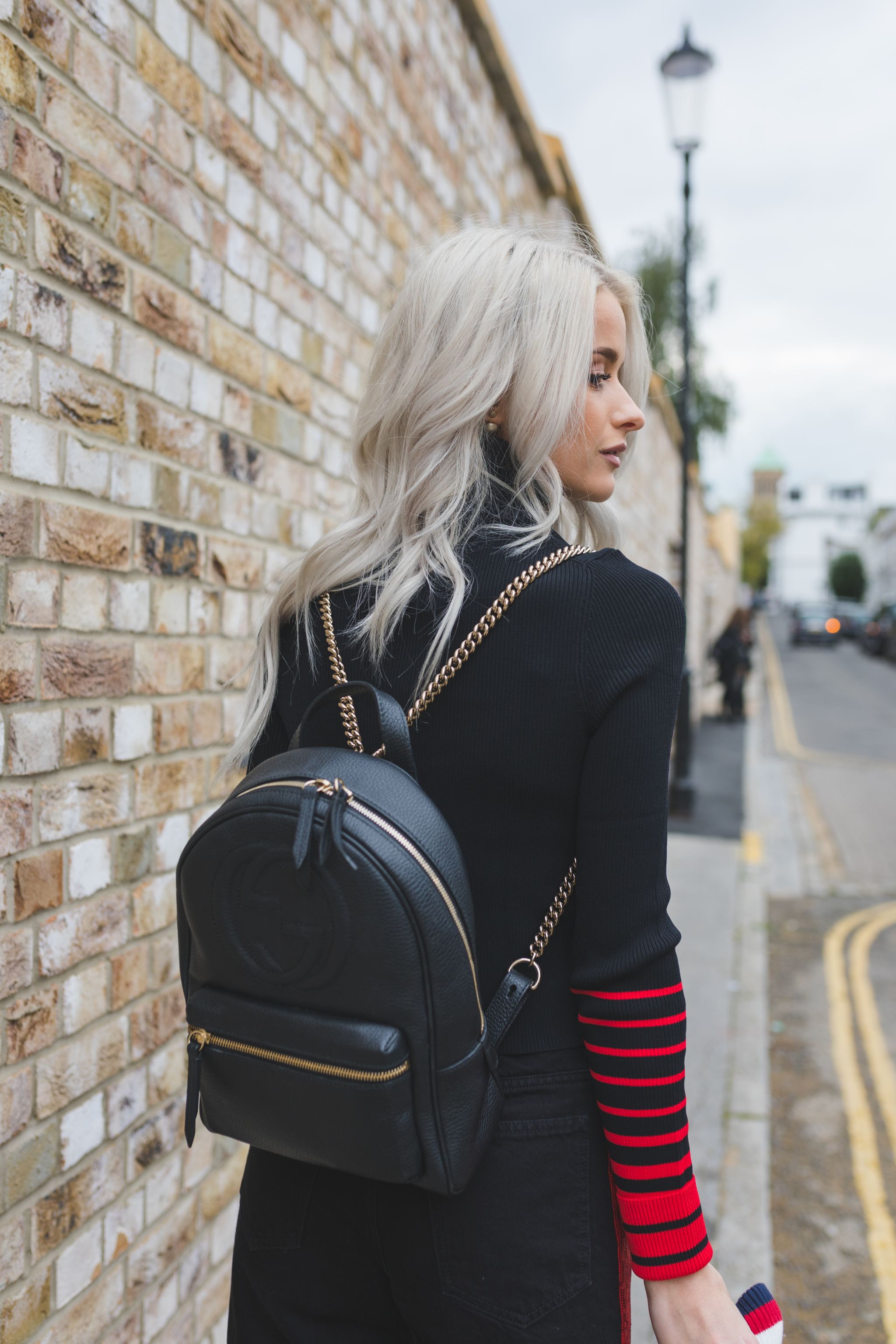 Favourites
How can you counteract that bad mood that's moving you towards tears and a night spent wallowing in your own self pity? Fill your evening with everything you love and stop it in it's tracks. Take 5 minutes to work out what would truly make your head and your heart feel a little lighter and just do it! I'll go get my favourite food (olives, pizza and ice cream anyone?), find a movie I know will have me rolling about laughing within the first five minutes, pop my comfiest, most cosy PJs on and spend the night with Alex in total bliss and possibly a slight food coma too. It might only be a temporary fix but it's certainly one of the best.
Just remember that tomorrow is a brand new day and without those days that don't quite go our way, we wouldn't begin to appreciate the good ones.
Sign up here for a weekly catch up of everything Inthefrow