03/10/17
Trending Fashion For Fall
Location: Paris, France
I think this may be my current favourite casual outfit, the perfect touristy look for treading the streets of Paris in late September after a wonderful dinner with Dior Beauty. A
cosy double breasted jacket
as the days get cooler,
a Saint Laurent crisp white tee
with a fun detail on the chest and perfect pair of
leather trousers
to make the look slightly more edgy.
Team the pieces with some new accessories like the Dior Addict flap bag in black with gold studs and my new in green suede soots with contrasting heel and create the ideal transitional look you can change up in a minute should you need to. Switch the boots for heels to go to evening, change the tee for a camisole to bring a more feminine contrast under the military trend jacket and even swap the leather trousers for classic blue jeans to make it Sunday brunch appropriate.
It's so easy in Autumn to transform your look and that's why I love fashion during this time of year. So many layers, sleeve lengths and heel heights to choose from; you really are spoilt for choice. Here there's just 5 simple, somewhat classic pieces thrown together to keep out the cold, that also up my confidence and lend a nod to my more 'rock chick' days. It's a complete winner for Fall.
It's been a while since I've created a style post with dupes for the pieces that are new in my wardrobe, so I thought the change in seasons was the perfect time to offer some inspiration. Also before it's so cold (*insert Jon Snow impression* Winter Is Coming) that all we want to wear is scarves and faux fur teddy coats.
Let the swooning over Fall fashion commence in 3.. 2.. 1..
I don't think I've ever had as many questions about a pair of boots as these Kurt Geiger ones. My friend actually spotted these before I did and text me saying 'I've found your next pair of boots' so I knew they were going to be a new addition to the wardrobe before I'd even laid eyes on them! They are my favourite style of boot in that they are a definite statement, not just your classic black leather. They're a tactile suede, they're jeweled in colour, a pointed toe which I love and a contrast heel. Sent from shoe heaven!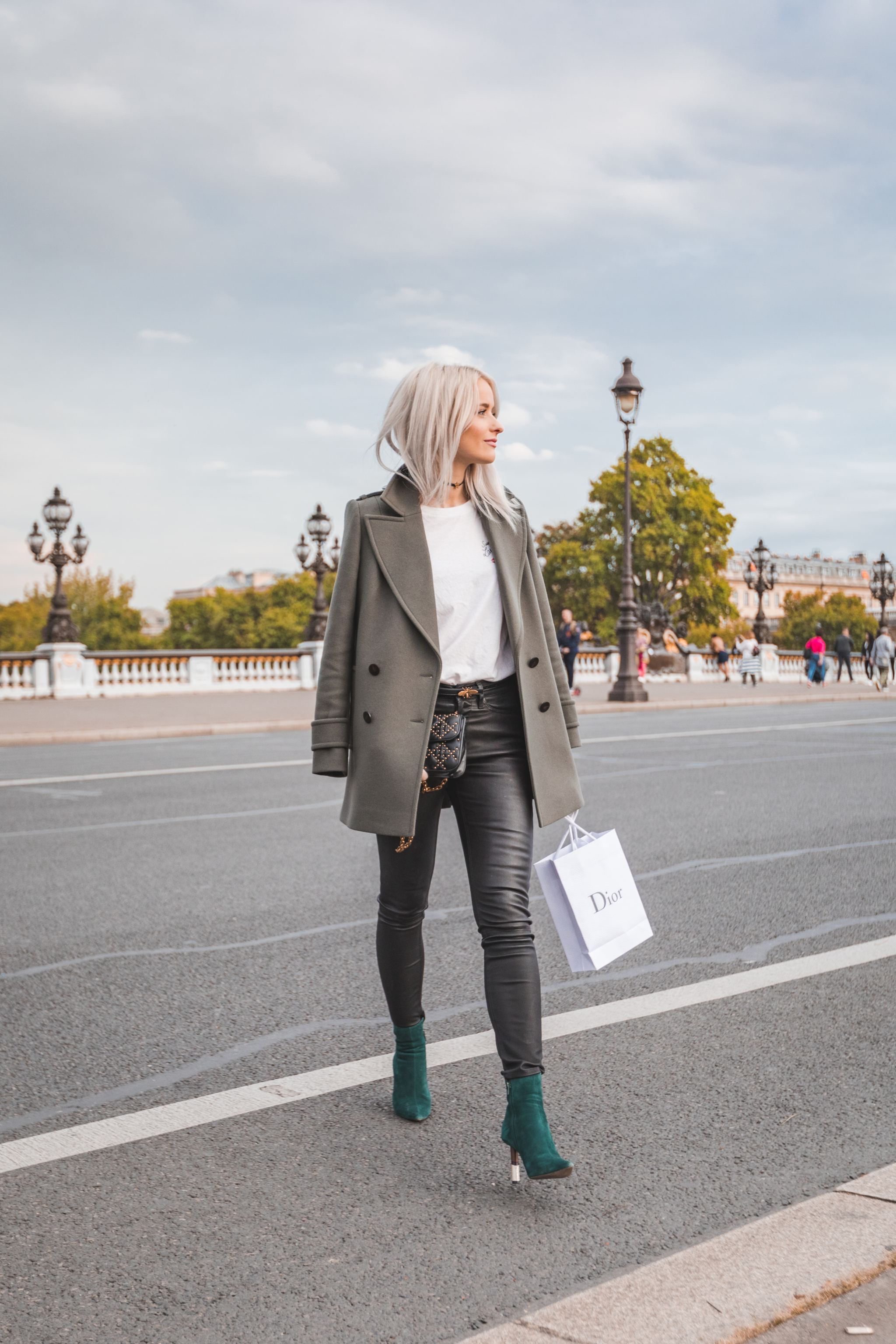 I've worn double breasted jackets previously, from Ted Baker to Balmain and I always feel that styling them can sometimes feel tricky and a little overwhelming. For me it's a must, no matter what the shade or length, to style them alongside a fitted outfit to avoid drowning your figure. The often structured material, especially worn open like in these images, needs a fitted piece to contrast the masculine cut. I adore this khaki coat addition but I am also on the look out for a paler grey style for evening looks.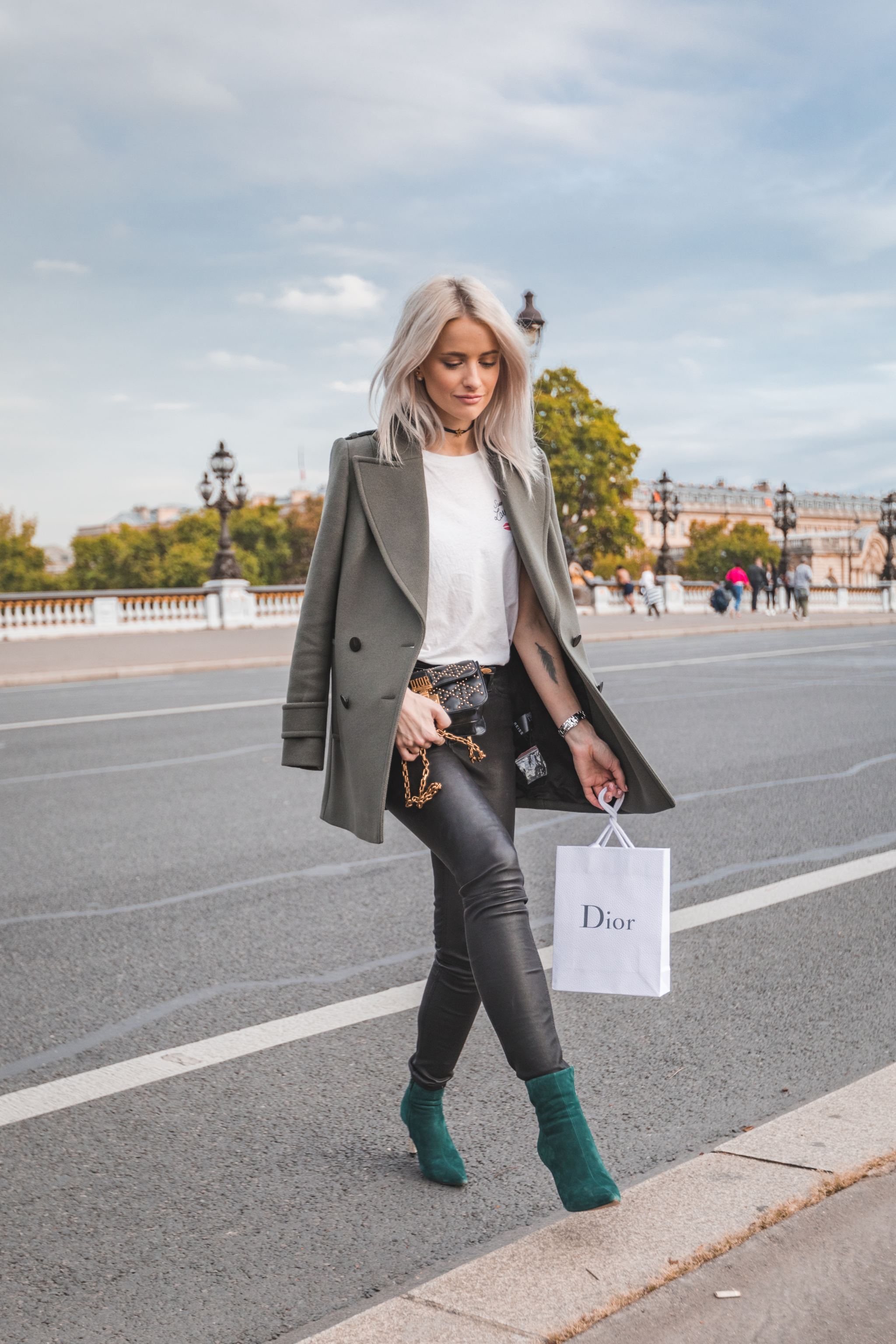 LEATHER/LEATHER LOOK TROUSERS
If there's an item I get excited to purchase every Autumn it's a pair of Reiss leather trousers. I absolutely love investing in the latest style they produce when the season changes, as I feel like I live in them from September to January. I always size down in Reiss leather trousers as I like them to feel fitted and if I'm transitioning into wearing them to the evening from a day look I want them to look fitted and glam when I put my heels on. Is there anything more rock chick then some leather or faux leather?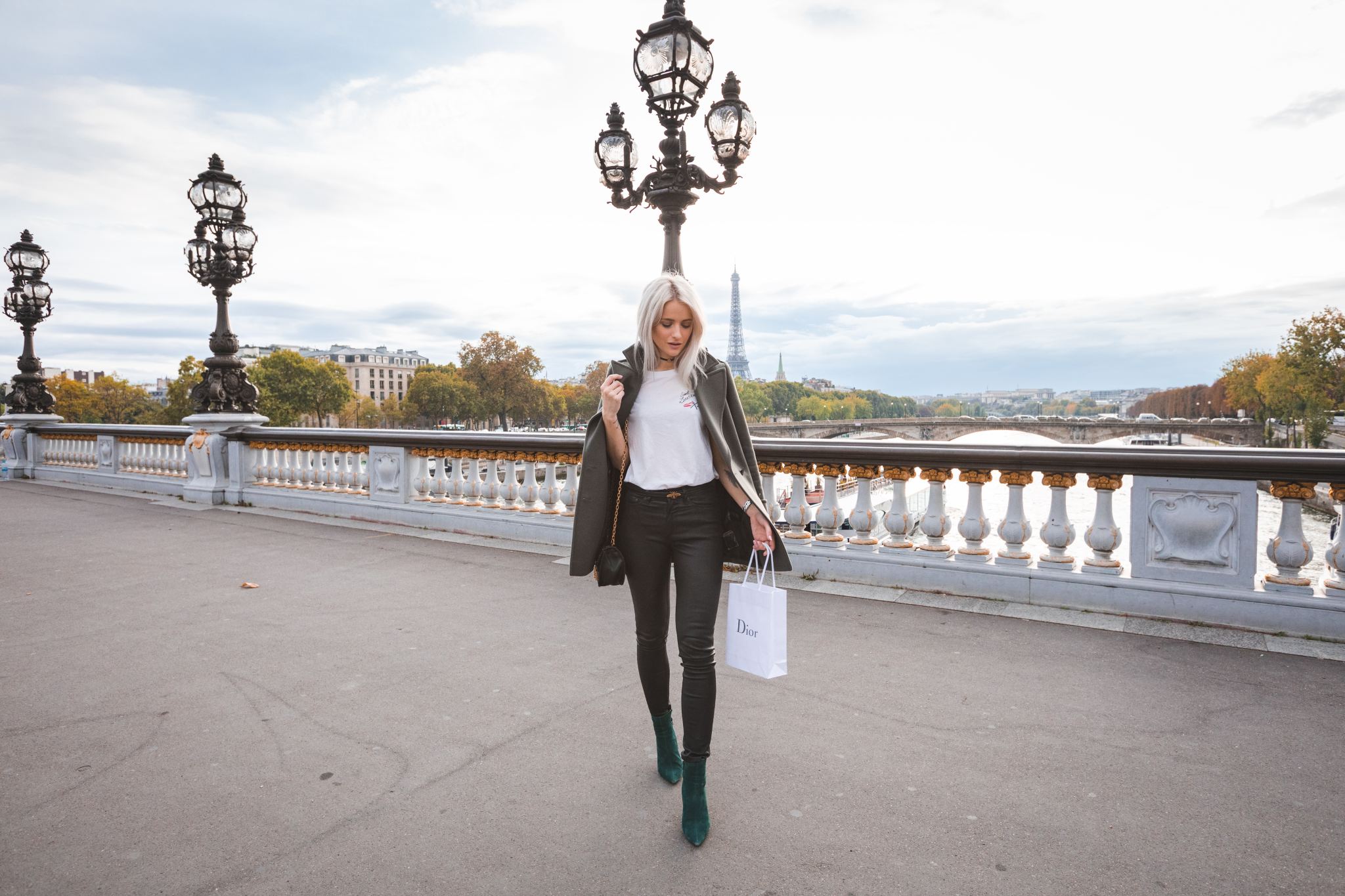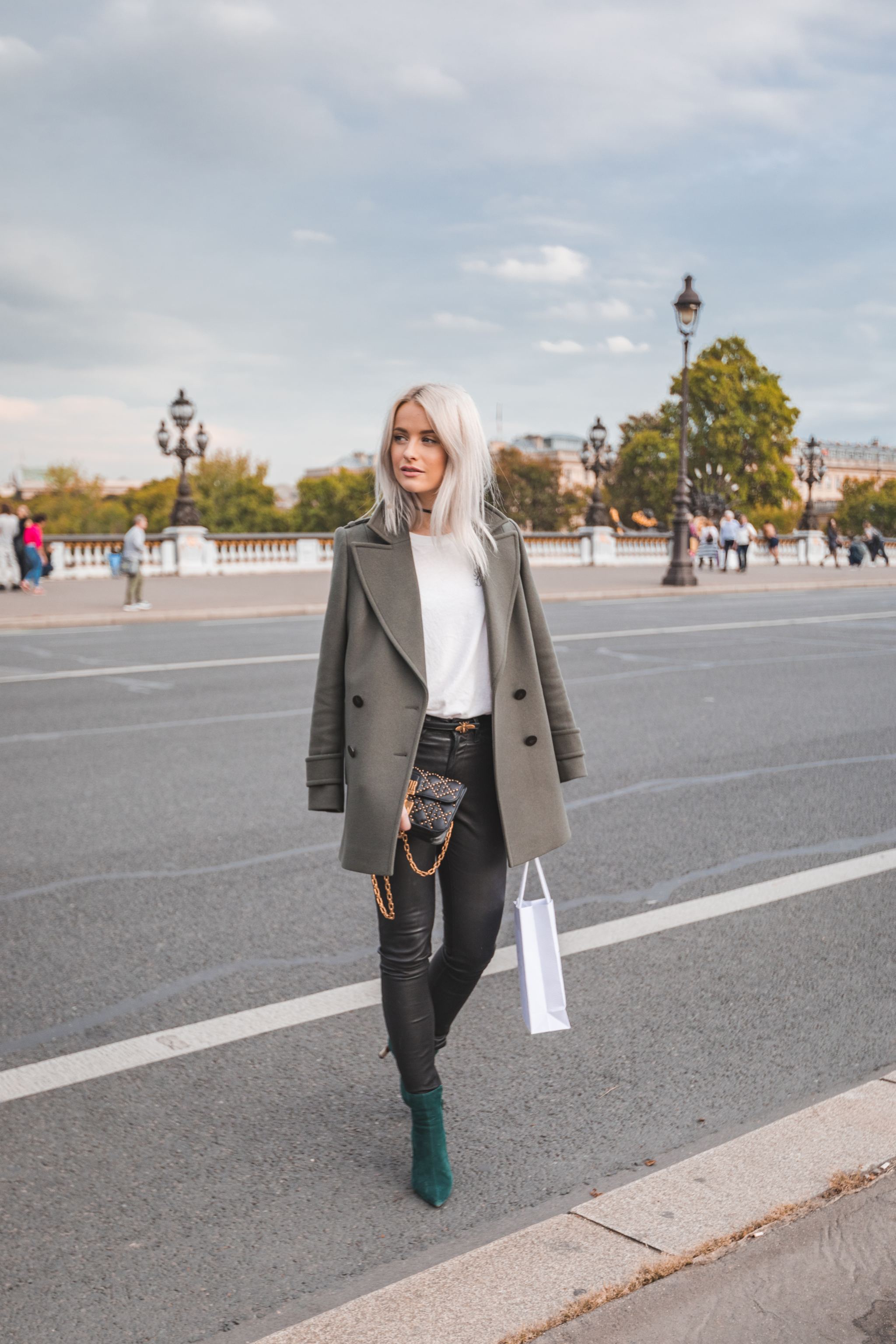 During Autumn I find my choice in accessories changes. I put down my pastel clutches and I crave anything that's a little edgier. From backpacks to handbags with chunky metal hardware, the look I'm craving most this Fall is studded. The last 2/3 pieces I have lusted after have this one thing in common and I think I'll be adding one more to the collection very soon. A bold handbag like my Dior Addict flap bag can add a little 'oomph' to any simple look.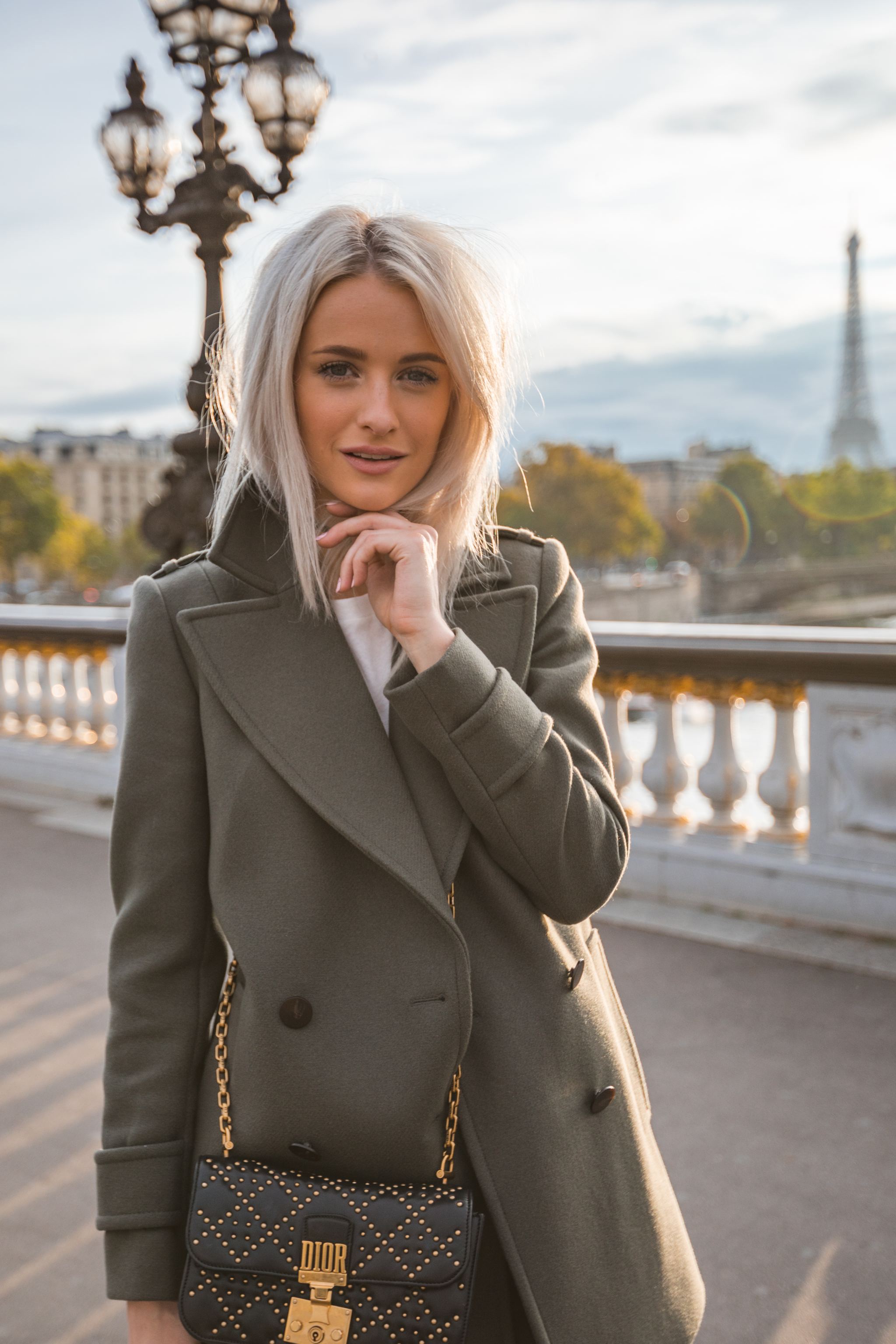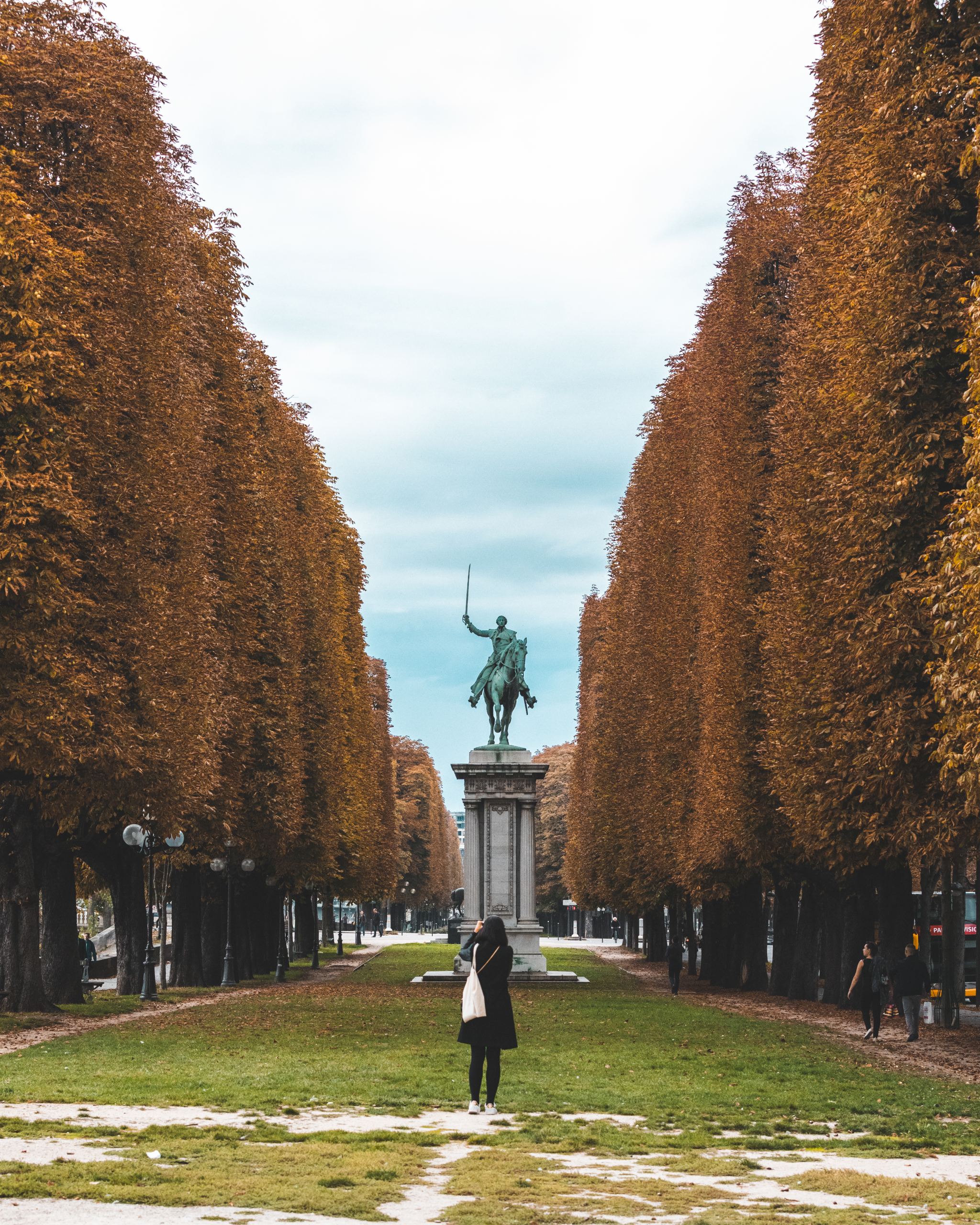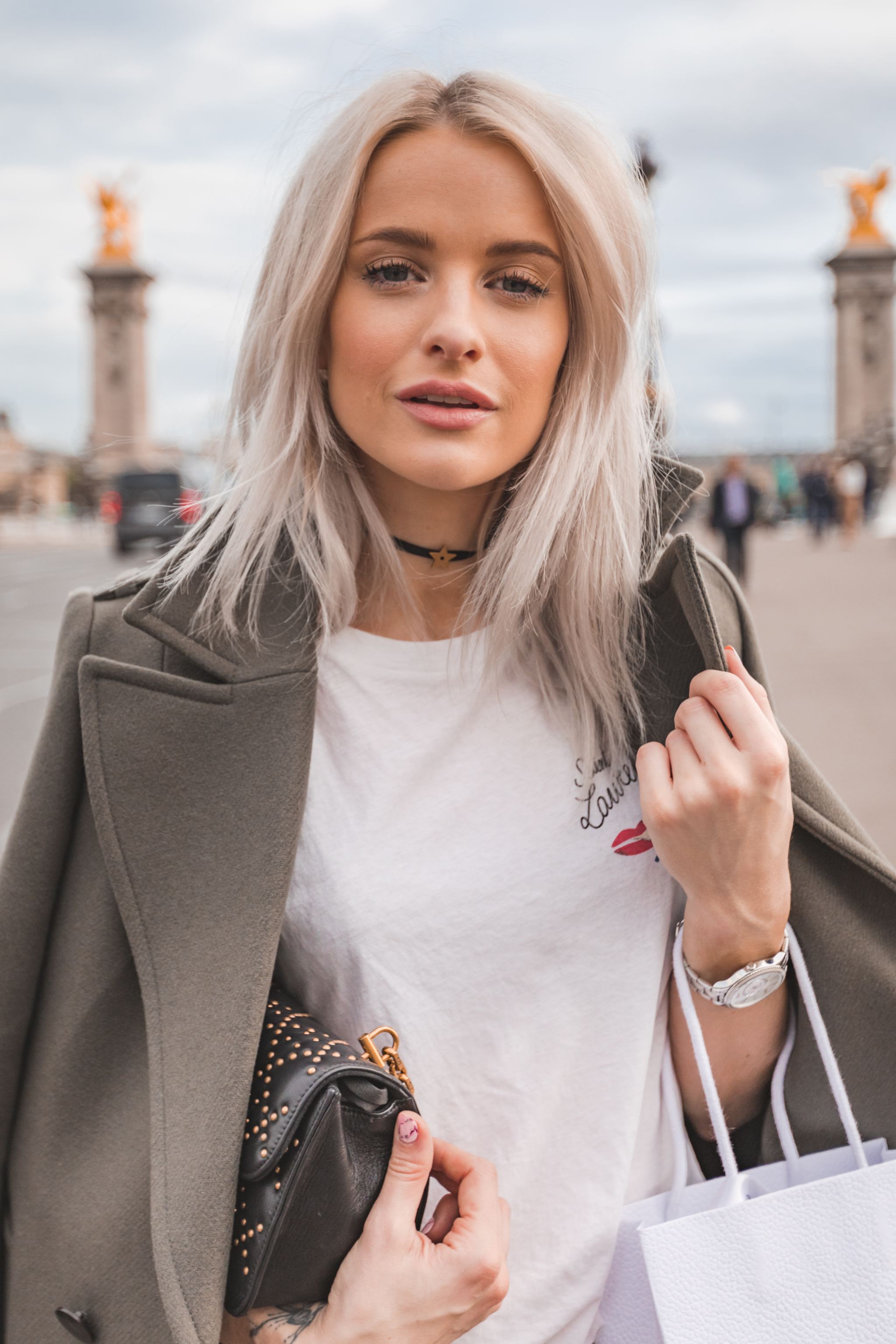 And last but certainly not least, a wardrobe staple no matter the time of year and one you'll often see me in when styling an everyday outfit like this. A crisp white tee. This particular one I love as it's slogan/logo on the chest makes it a little different from your usual basic and adds to that edgy look I go for at this time of year. This Saint Laurent one is definitely on the pricey side but it's such an easy to style piece that it's easy to get your money's worth.
I'd love to know if you're still enjoying these style based posts, especially with both high-street and high-end pieces in the mix? Let me know if you find them interesting and even more so if they offer a little inspiration for the new season this time around!
Sign up here for a weekly catch up of everything Inthefrow