27/10/17
A Little More About Inthefrow
& The Girl Behind It All!
Choosing to live parts of my life online means lots of questions being asked and lots of answers needed. I try my very hardest, as often as I can, to keep up with the Blog,
Twitter
,
YouTube
,
Instagram
,
Facebook
and
Pinterest
 comments, but there are inevitably questions I miss and others that are duplicated. I used to have a mini FAQ in the drop down box of all my YouTube videos but it was short, sweet and didn't always offer the detail to answer certain questions I read from people.
I thought it would be a great opportunity, after seeing the same questions repeated fairly often, to delve into the more common questions I receive but in a little more detail than a simple FAQ can offer. So read on if you want to know more about the equipment Alex and I use, my blog layout, what subject I chose for my PhD, the secrets to keeping my hair healthy or even just some facts about me in general. If there's anything else you'd like to know don't hesitate to ask below and as time goes by I'll make sure to update the post with anything that may be interesting!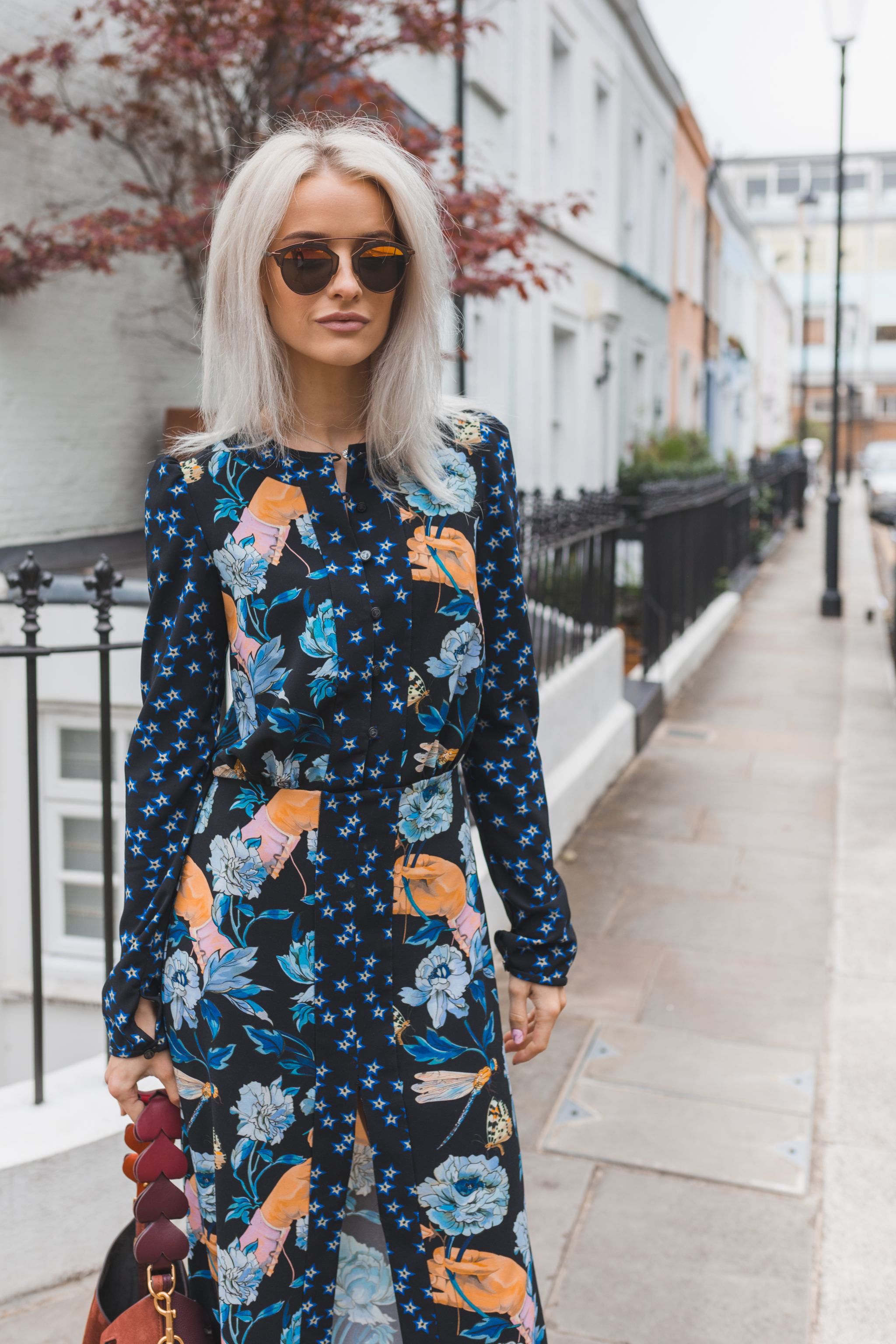 Who are you & what did you study?
Thank's for asking! My name is Victoria Claire Magrath, I am 28 years old (born on the 18th July), I am 5 feet 7 inches tall with blue/grey eyes and I currently live in central London with my boyfriend Alex. I was born in a small town close to Wigan in the North West of England. I moved to Manchester at the age of 18 to study 'Design Management for Fashion Retailing' at the University of Manchester and undertook several internships mainly based around online and digital marketing but also PR in general. After graduating with a 1st class degree, I continued my studies by choosing to complete a PhD in 'Fashion Consumer Behaviour' looking at the impact of mobile commerce on the fashion consumer. During the completion of my thesis I was published twice in the Journal of Fashion Marketing and Management and then began my career as a lecturer at the University specialising in 'Fashion Marketing'. In 2015 my blog, once just a hobby, had gained traction and I made the decision to move to London to further this next step in my career. I am currently managed by the talented team at Gleam Futures.
What does Inthefrow mean?
The word Inthefrow is a shortening of the term 'in the front row', and also an Alanis Morrisette lyric. You may well have heard the word 'frow' before too, which is a shortening of the words 'front row'. The term is often used in relation to being sat in the front row at a fashion show, which was also a dream of mine when I first created this site based upon my love and lust for all things designer fashion. I usually spell it Inthefrow (all one word and capitalised) although you will often find it noted in different ways all across the web, In The Frow primarily. The original aim of my moniker was to be short, snappy and memorable to those who came across it and I think, 5 years down the line, I achieved just what I set out to create.
How did you create your blog?
The blog design that you see here is currently hosted and created on WordPress and is a custom design dreamt up by myself over the years. There have been several incarnations of the Inthefrow site but the one you see now is the one that truly defines me and my image. The design was lovingly developed from my designs by the amazing Pipdig over many months and each individual element you see on the site is custom. From the scrolling shoppable banners, to the individual parallax used in my posts, each element is custom built. When creating posts, I place each individual element, word and image to ensure each post is as unique as the last, this is so important to me. The design itself is born from my love of editorial fashion magazines, past research into consumer behaviour and the need to have a space that is growing as Inthefrow does.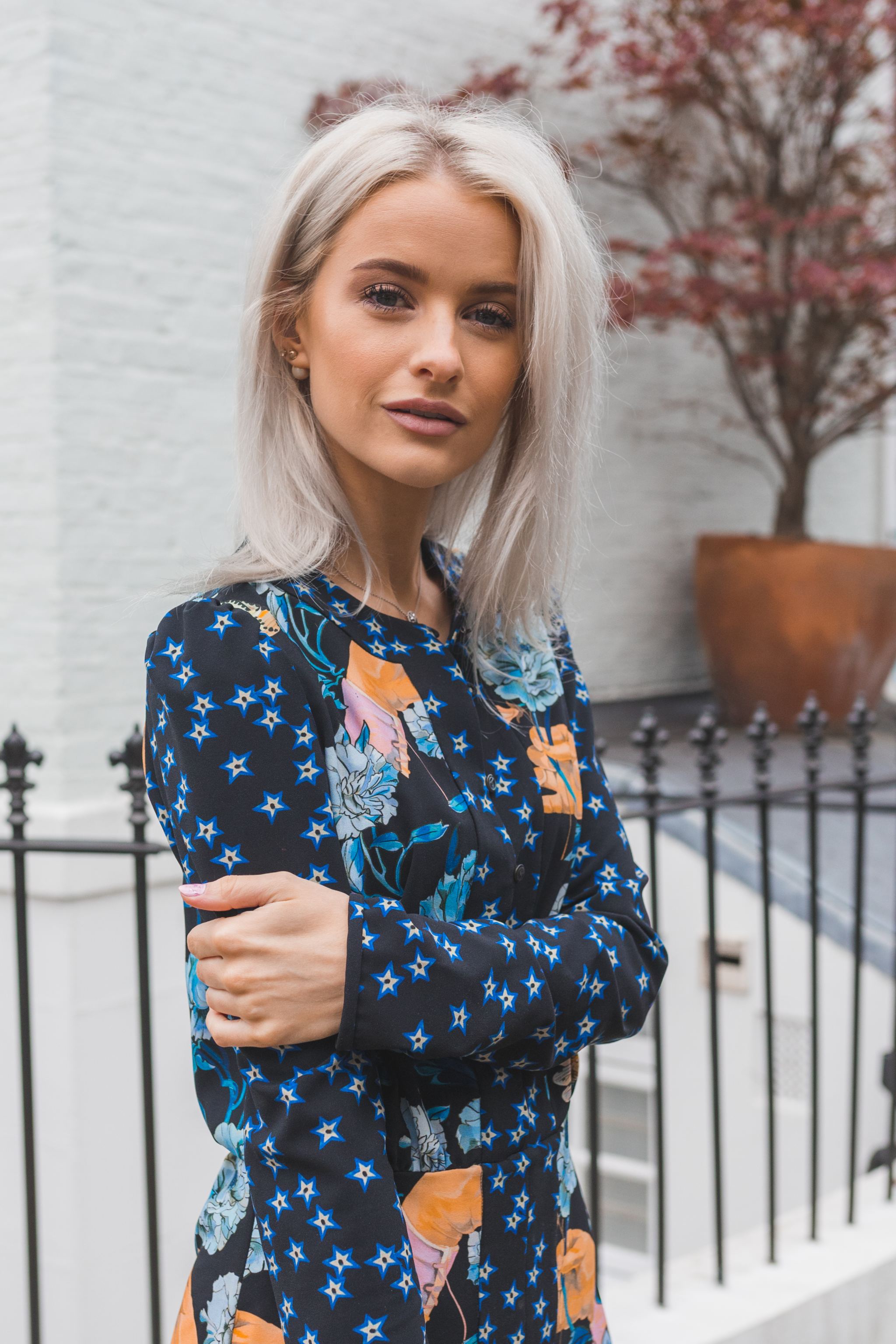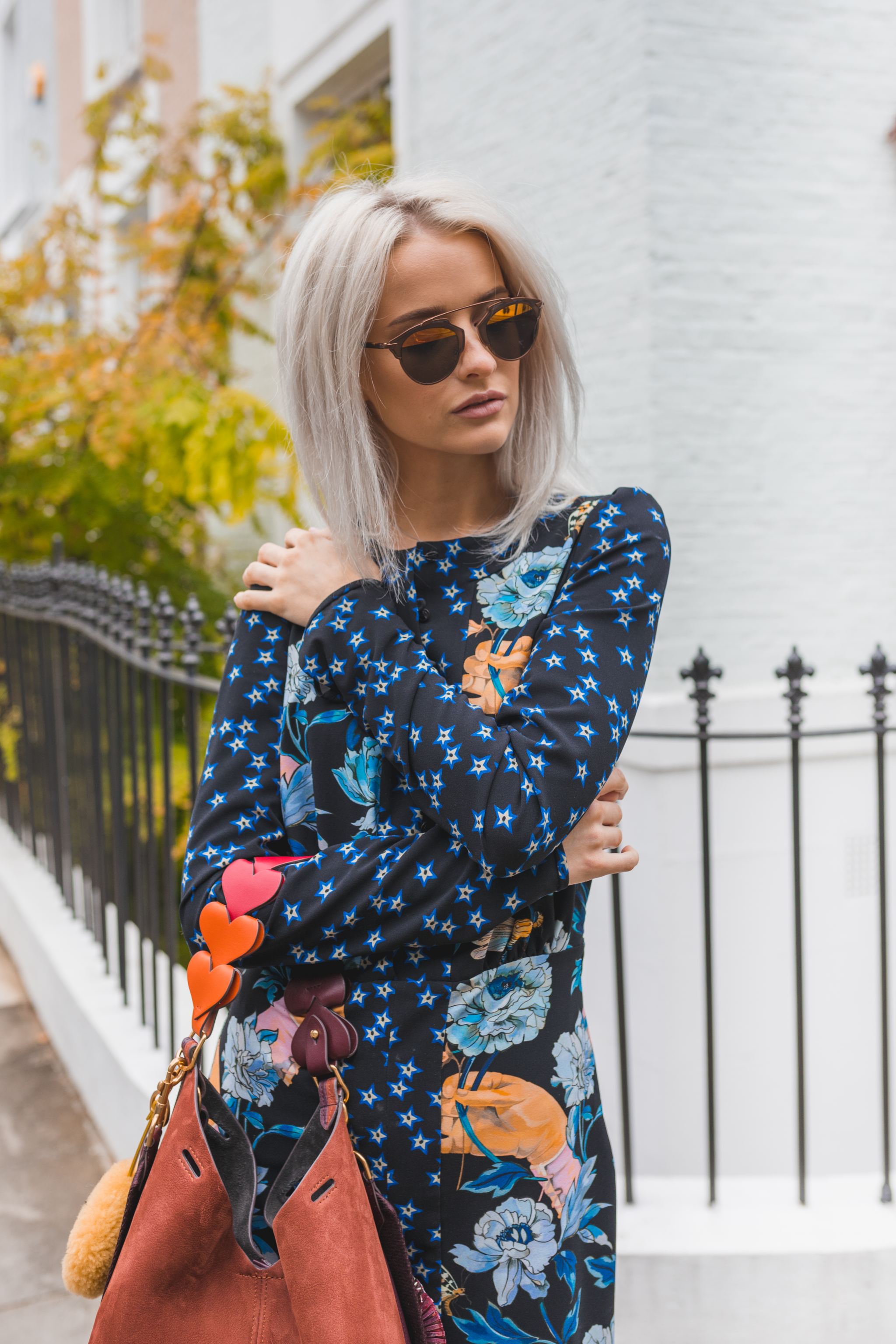 A lot of you may know that I currently live with my wonderful boyfriend Alex who I have been dating for several years now. Alex studied Graphic Design and Animation at the University of Salford and carved a successful career at a motion design company in Manchester before we chose to move to London together. Alex carried on his career in graphic design for our first year in London while diving further into his hobby and love of photography. As both my brand and Alex's love for photography grew, we both agreed that Alex would become part of the Inthefrow team and he now works full time alongside me creating the majority of the imagery you see on the blog and generally helping me to grow. More recently Alex has created his own YouTube channel where you can see our experiences through his eyes and you can see his amazing photography over on his Instagram.
What cameras & equipment do you use?
Over the years the amount of equipment used in creating content for my social channels has changed quite dramatically. I am lucky enough to have Alex and his talent supporting my development and to also have access to a number of high end cameras to enable great quality content across my channels. We currently use the Canon 5D Mark IV for blog imagery, the Olympus PEN E-PL8 for on the go imagery, runway shows and occasional vlogging, the Canon G7X Mark II for daily vlogging and the Go Pro Hero 5 for additional action shots. As for lighting in my YouTube videos I attempt to use natural light wherever possible but if I need extra lights I simply use basic softbox lighting. Other pieces of equipment that make our life easier are the Apple lightning to SD reader, the Joby Gorillapod and iPhones.
How do you decide which brands to work with?
Working with brands is one of the most incredible parts of this career. It's something that I never anticipated would ever happen and now I feel beyond lucky to do. But collaborating with brands isn't something I take lightly or venture into without first strategising how it works for me and for you. The readers, viewers and audience. I turn down far more projects than I take on and I always bear the audience and my own image in mind. I don't want anyone to question a collaboration and so I make sure they're always the right ones. And I feel extremely lucky every single day that I have this opportunity. You can read more about the collaborations I have a been a part of over on my about page.
What advice can you give to someone starting a blog?
Every blog needs to be unique, or else why would one person read it over another? It's about you as a person, your writing style, your imagery, your own take on topics. I would first of all define what you want to write about, what your tone of voice is, the style of imagery you want to create and come up with a blog name that summarises that. You can either go with your name, as many people do, or create a blog name that is entirely unique, like Inthefrow etc. At that point, I would see if you can buy that domain name, for instance, yournewblogname.com, and if it's available, then go for it. It'll probably only be £15 a year and means that you have a special URL for your readers. But just before you hit purchase, check that you can also get the twitter, instagram and appropriate handles in your name. For instance, I have @inthefrow on every single channel and social url, so that if anyone wants to find me, they only need to type Inthefrow. It just makes everything a lot easier and having people find you is the name of the game.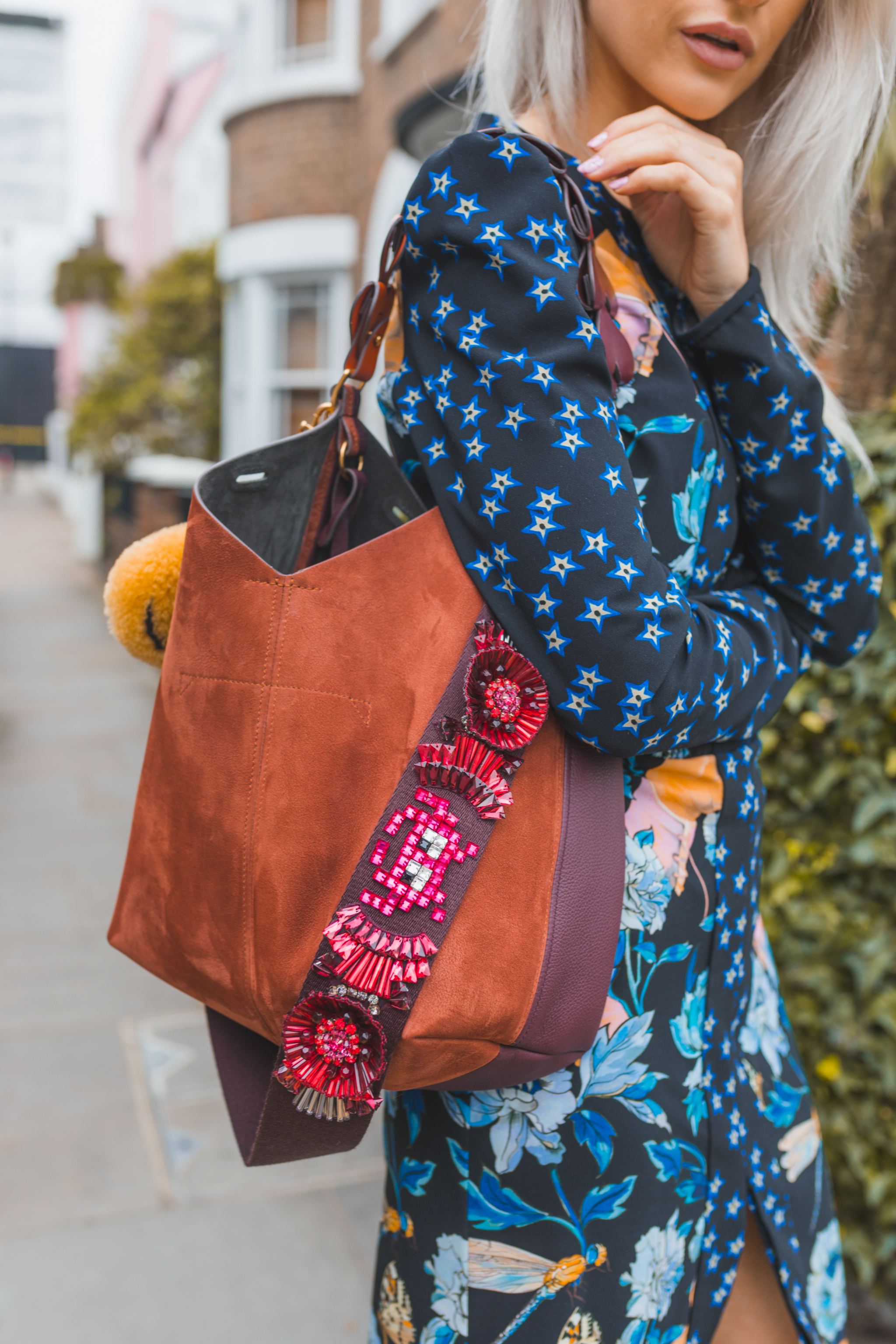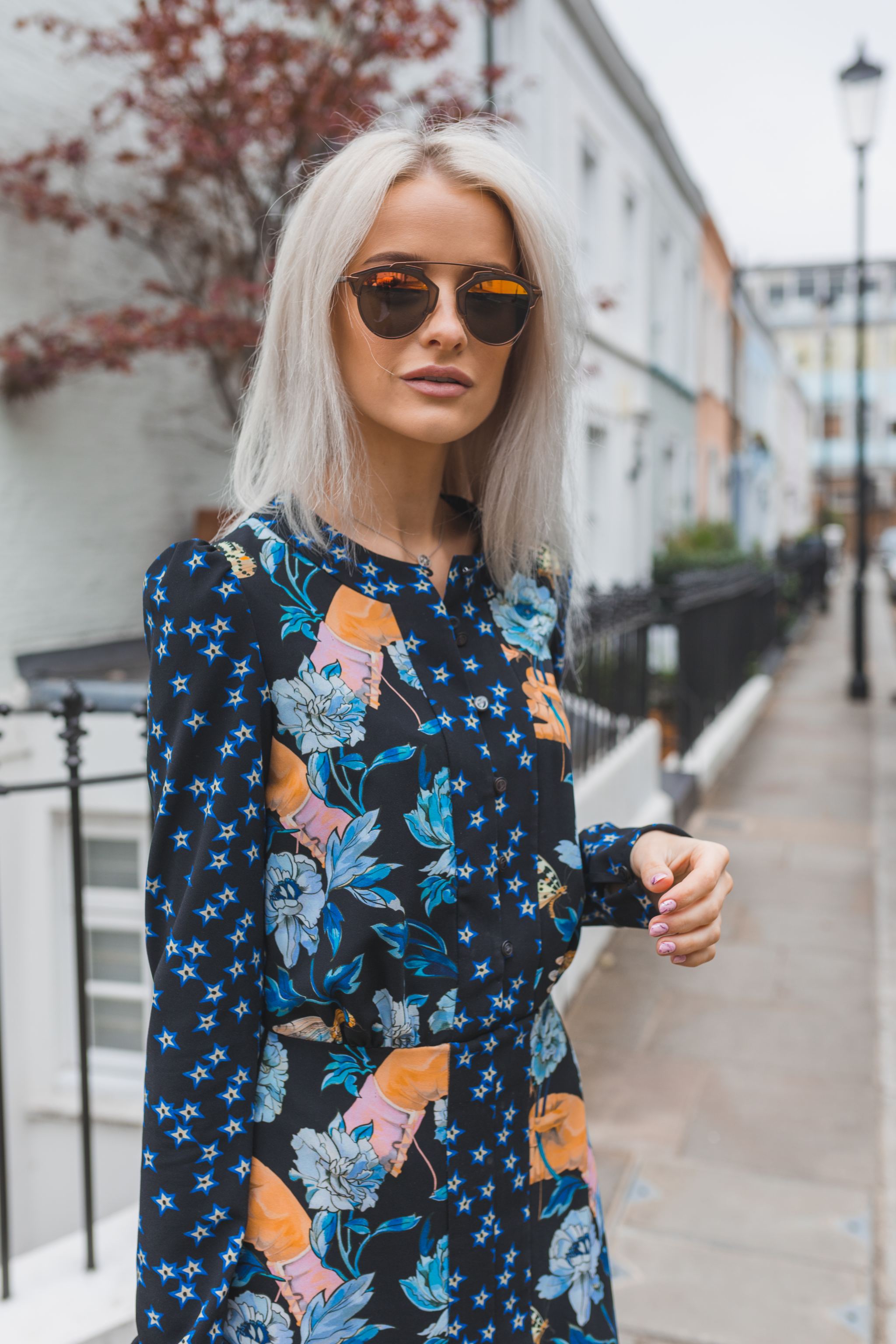 How do you take care of your hair?
If you've been following me for a couple of years now you'll know that my main trademark is my hair and the variety of colours and shades I have worn it in over that time frame. From pink to multiple shades of purple and more recently grey and now a bright silver, platinum shade. I currently go to the talented Amy Fish at the Larry King salon in London who is a miracle worker and uses Redken custom colour on my locks. I wash my hair with L'Oreal Elvive Colour Protect Low Shampoo to avoid product build up, especially when I'm away travelling as it protects my colour but at home if it needs extra love I use Redken extreme megamask. To pull yellow tones from my locks and keep the purple undertones in my colour I use L'Oreal professional silver shampoo. At home my usual styling routine consists of using the Dyson hairdryer (creates a constant safe stream of heat to protect hair) upside down to create volume, the L'Oreal extraordinary oil to smooth, the GHD creative curl wand for my waves and L'Oreal Elnett hairspray for up dos.
What beauty treatments can you not live without?
Okay here goes, there are a lot of beauty treatments I get on the regular in honesty.
I have just finished an 18 month treatment of Lingual Braces at the London Lingual Orthodontic Clinic and could not recommend it any more. My confidence to smile is through the roof and I have never felt more amazing.
I have the Nouveau Lashes LVL treatment every 6 weeks to keep my lashes permed and curled.
For brows, I go for a medium brown shade at a Benefit counter, to thicken the look of my brows and to make them easier to fill in due to the darker shade.
My hair I have dyed and cut at the Larry King Salon with Amy Fish as mentioned above.
I always have my nails and feet shellac manicured at Dryby London every two weeks for hands and four weeks for feet.
I go for a skin treatment every four weeks at BEA Skin Clinic in Marylebone. I have an AHA resurfacer, LED light therapy and Radio Frequency to stimulate collagen reproduction and it leaves my skin super clean and exfoliated.
I tan my whole body, usually overnight using either the L'Oreal Sublime Overnight Elixir, Loving Tan in Dark, Bondi Sands in Dark or Vita Liberata PHenomenal Tan in Medium, plus the Xen Tan Facial Tan for my face.
HOW MANY TATTOOS DO YOU HAVE, AND WHY?
I have 6 tattoos. One on each foot, one on my right wrist, left forearm, right above the crease of my elbow and one down my neck/spine. My first at 20, my last at 26. I love each and every one and don't regret any. I thought about each one for months, to years, before taking the plunge. If you love a design enough and it really means something to you, then life is too short to not carry it with you; if you ask me. Each to their own. Some people love tattoos, others hate them, others don't care. Each of my tattoos means something to me personally and it makes me think of that 'thing' whenever I look at them. They're a part of me and my history.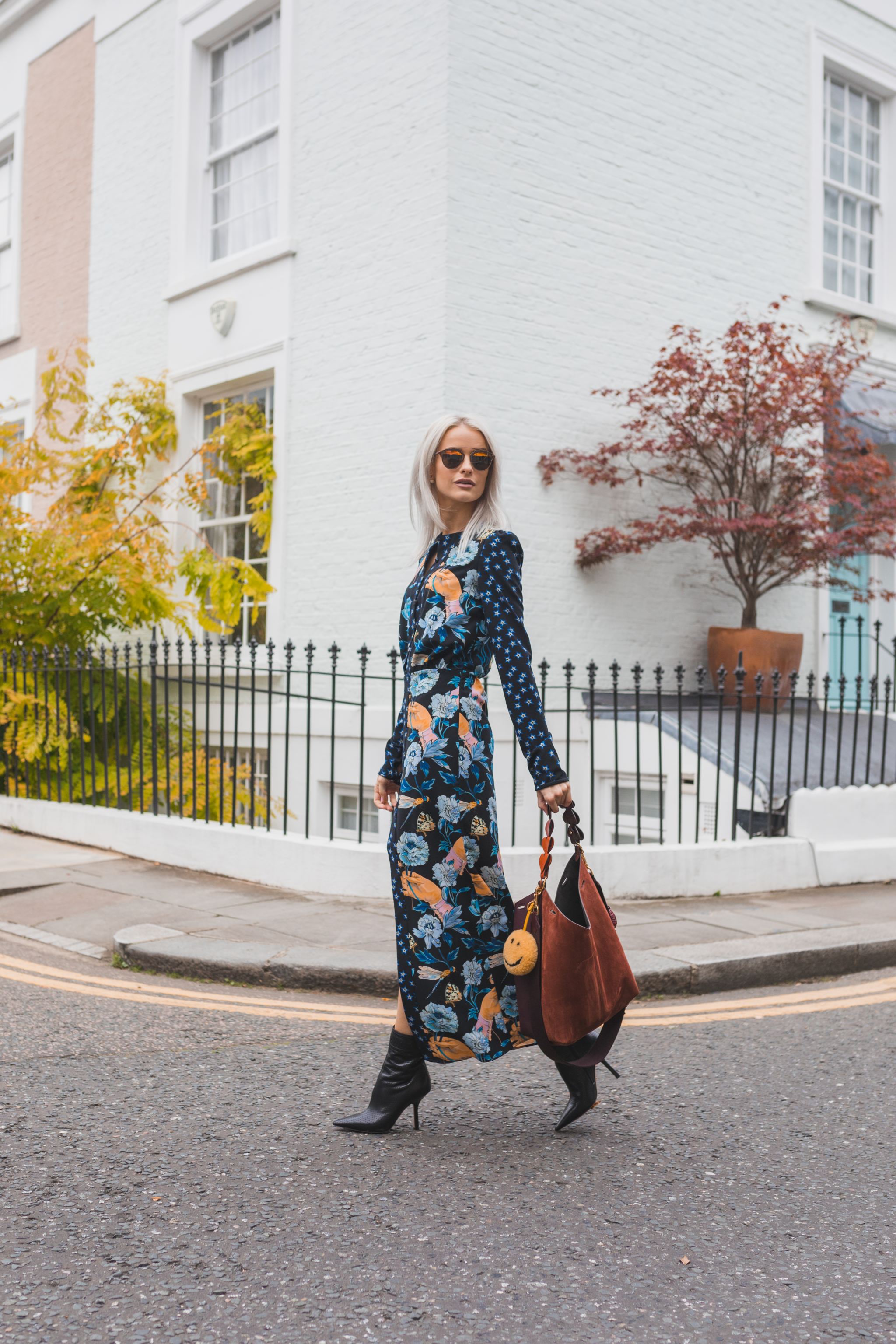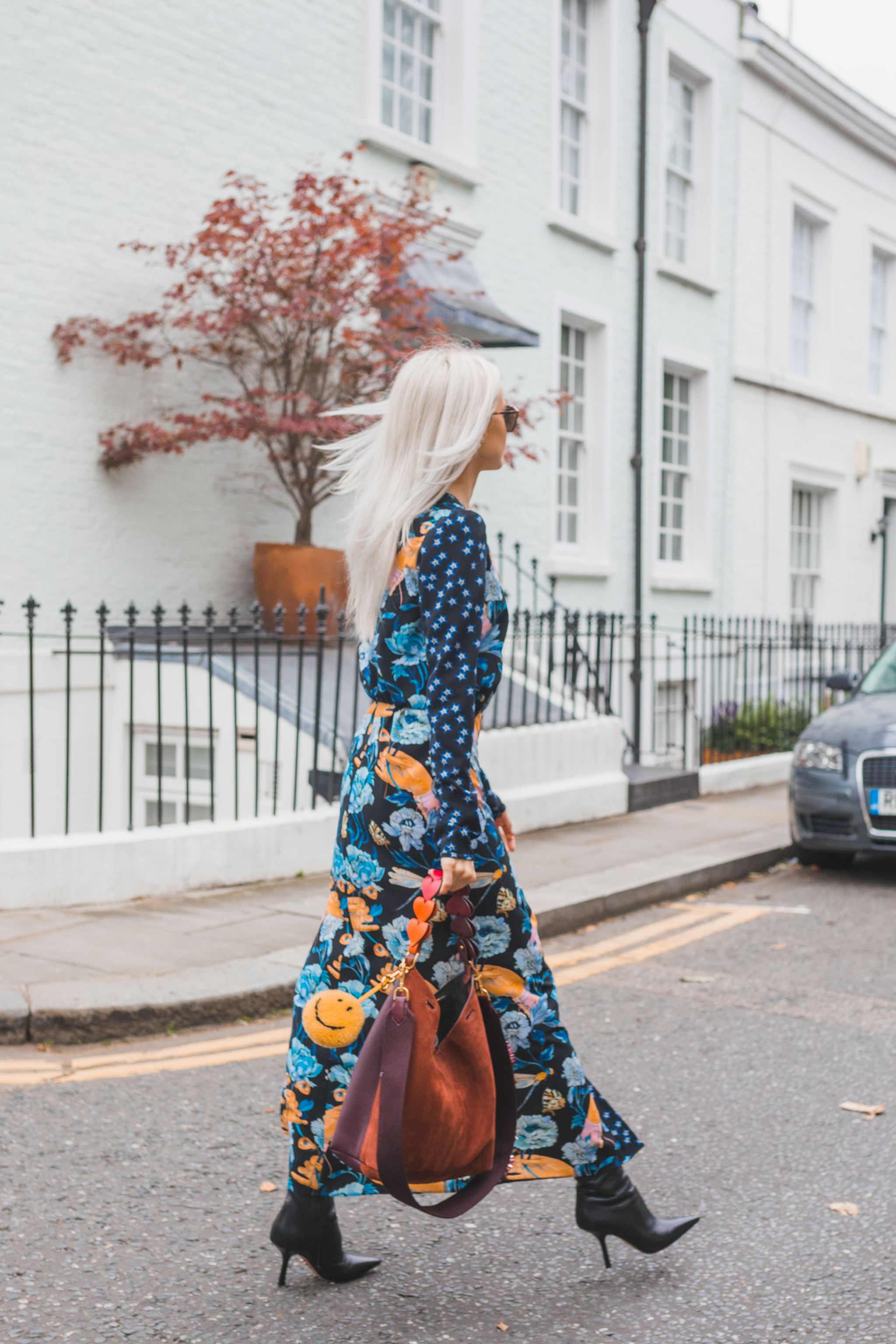 Sign up here for a weekly catch up of everything Inthefrow