15/09/17
Victoria Beckham SS18
Backstage and Frow
My second season attending the Victoria Beckham show in New York and my second chance to meet the lady herself. I was whisked over to New York with the Estee Lauder team; who I'm sure you know have just launched their second collaboration collection with Victoria Beckham. The major success of the
first collection
obviously ensured a second collection was on the cards and after it's release on September 1st, the makeup world has been going VB crazy once again. This collection is much much larger, filled with dashes of colour, more radiant and shimmery feature products, an incredibly beautiful pressed powder and three new lipstick shades. There is something for everyone in this collection and it's safe to say it's going to be another roaring success. And so, to see it on the models, alongside the fashion that probably inspired it, pulled the whole story together.
Victoria Beckham X Estee Lauder
There is so much I could say about the new Victoria Beckham X Estee Lauder collection, all of which consists of a lot of superlatives and praise. However, I have not one but two blog posts coming up soon, that will give you a glimpse into the City inspired collections I adore the most, the products within them and how I wore them in NY. For now, I wanted to give you a peek into the backstage beauty for Victoria Beckham's S/S18 show in New York.
Of course the makeup was created using her latest collection with Estee Lauder. Unfortunately there are no foundations or concealers in her line, but let's hope that perhaps that may be a future prospect. A VB foundation, I would imagine, would be lightweight, glowing and radiant with a natural coverage; and I'd be all over that. However, from bronzers to highlights and eye products, the new Victoria Beckham x Estee Lauder collection has it all.
The makeup look for the show was as I may have guessed, based on natural, glowy, moisturised fresh skin. Of course Morning Aura is the starting point, for ultra radiant moisturised and primed skin. Truly, you need this product in your routine if you would like a glowing complexion that can rival Victoria's. She uses this on every occasion she can; and she even mentioned that David was fond on the product for a little boost of radiance. I've already told Alex not to even try going near my prized Morning Aura. After this and a light touch of foundation if needed, Aura Gloss, Morning Aura's dewier, glossier sister in a little handy pot, is patted onto the lids to catch the light, as well as the Blonde Gold Eye Metal Eyeshadow for a light sheen. Aura Gloss is further added to the cheekbones for a dewy gloss highlight and to finish the face, a touch of the Cheek Creme in Blonde Mink to the apples of the cheeks.
The beige Vanilla liner, on the opposite end to the Black Saffron Kohl, is added to the waterline for bright eyes and the Eye Ink Mascara is added to the lashes. The brows are groomed and left natural. And for the lips, the Burnished Rose lipstick, the rosy pink of the new collection, is added to the lips and tissued off for just stained lips. Fresh, dewy and beautiful.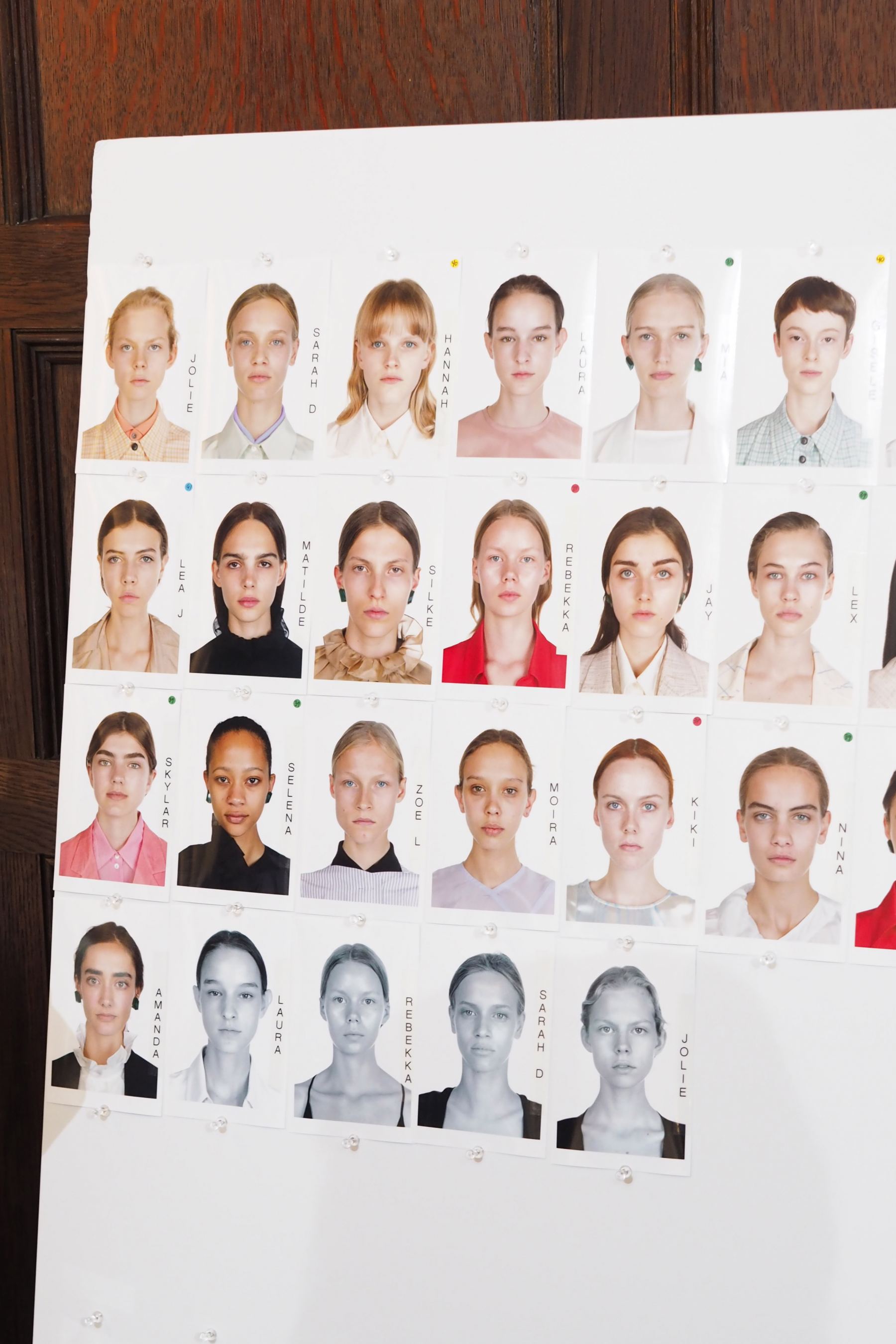 Pastel Femininity by Victoria Beckham
I only wish I could have photographed every single piece in this collection; but in honesty I wouldn't have been able to enjoy the moment. And as such, whilst staring longingly at the pastel lilac suit, striped pink and baby blue skirt and baby blue taffeta dresses, I realised that I had forgotten to photograph the very pieces I would long for come next season. But I did manage to gather a lot of black and red suits and dresses, all of which would flatter the figure of the powerful, confident lady. Victoria always manages to design particular pieces that flatter the figure whilst looking off-duty and relaxed. This nonchalance to some of the pieces is what I feel gives them that uber premium feel. But then there are pieces that some would describe as normcore and that Victoria would describe as graft paper. Tiny checks that would bring back memories of maths class, layered with silk and cut into oversized silhouettes. Silk, taffeta and floaty feminine fabrics were a trend throughout the collection though, with most pieces skimming just above the ankle bone for an elongated figure and a flattering form.
But mention needs to be made to the collection of pastel heels in this collection, from mint to baby blue to a stunning lilac, which Victoria was wearing herself for the SS18 show. I cannot wait to get my hands on a pair as soon as they land in the Spring!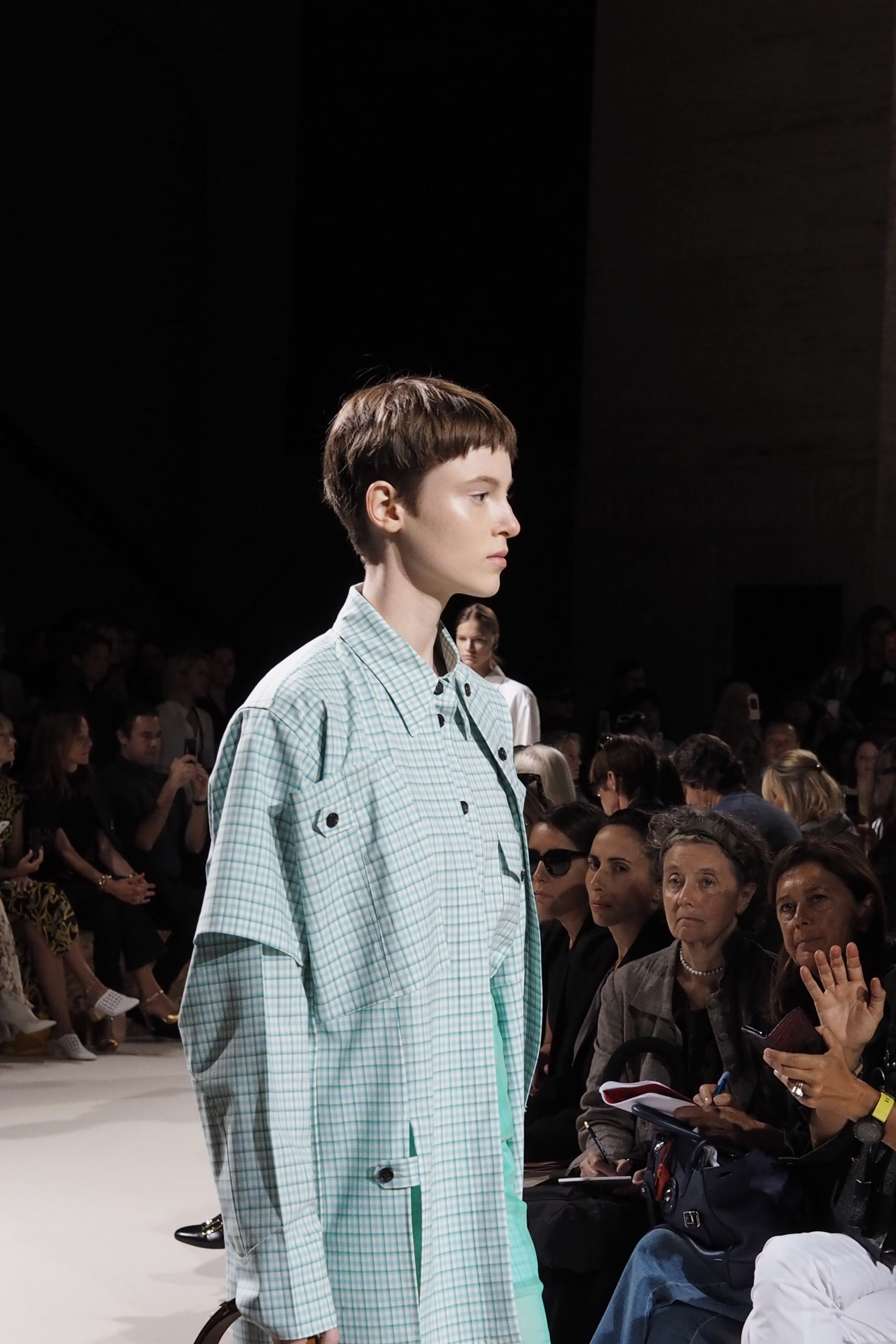 Thankyou so much to the Estee Lauder team for taking me along for a dream trip to New York, and thankyou so much to the Victoria Beckham team for inviting me to the show.
Keep an eye out for next week's blog posts on the new Victoria Beckham X Estee Lauder Makeup collection! I can't want to show you the products I'm adoring!
VICTORIA BECKHAM SS18 NYFW | GET THE LOOK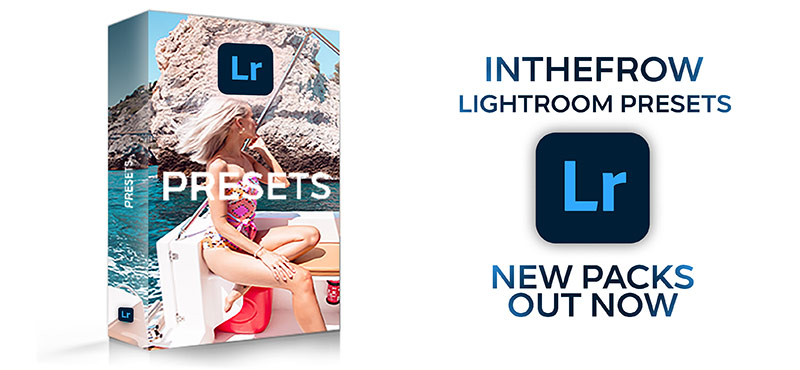 Sign up here for a weekly catch up of everything Inthefrow