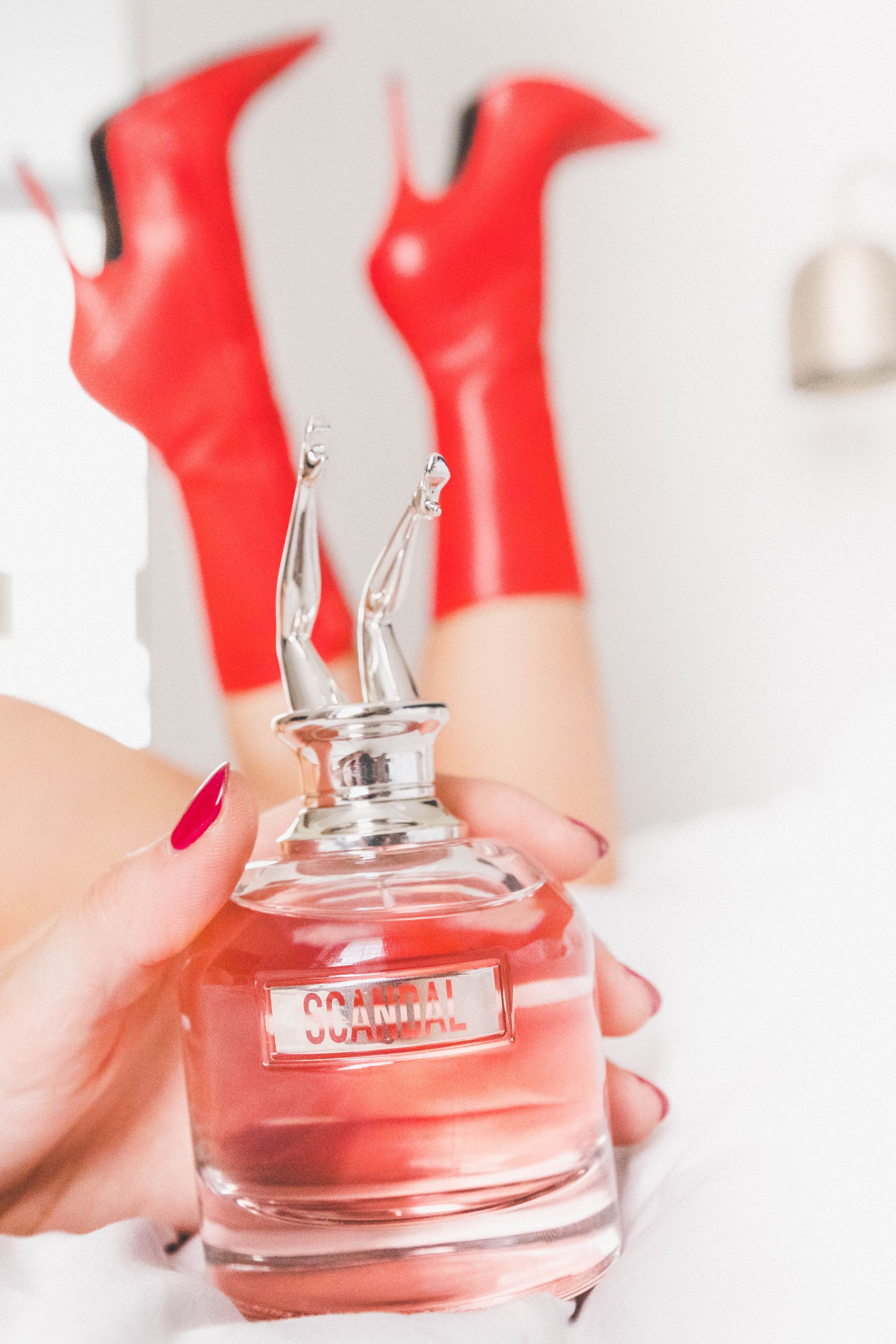 14/09/17
Scandalous
Paid for Advertorial with Jean Paul Gaultier Fragrances
I'm looking out of the window of my 25th floor hotel room in New York, watching the clouds pass around the sides of the skyscrapers and the sunshine bounce off of walls of glass. And I have the new Jean Paul Gaultier Scandal bottle in my hands, smelling my wrists and locating memories that the notes conjure from my mind. They remind me of a number of the scents in my perfume wardrobe that I adore, mixed together in a big cauldron of fragrances, and yet I'm trying to put my finger on what I can recognise. It is elegant and feminine, yet sexy and sultry. The scent of honey lingers beautifully mixed with a sweet and musky patchouli, that feels not only bright and gorgeous for the daytime, but ultra sexy and scandalous for the night.
And it is just that, the Scandal, the provocative shape of the legs protruding from the metal lid and the petal pink juice of the bottle that got me thinking. I had seen that flick of the leg, and the somewhat hidden torso somewhere previously, and that was just as Scandalous as this little bottle of scent. It sprung to my mind instantly; the photography of Guy Bourdin, sexy legs in stockings walking up ladders, legs with no torsos and the famous legs sticking through a tiny circular hole in a wall. Mr Bourdin's photography is adventurous, provocative, interesting and thought provoking. These bodies don't need heads or torsos for that matter, as their feet alone tell the story he is conveying.
And thus, I threw on my heels, grabbed my bottle of scandal and let the scent, and Guy Bourdin, inspire the theme.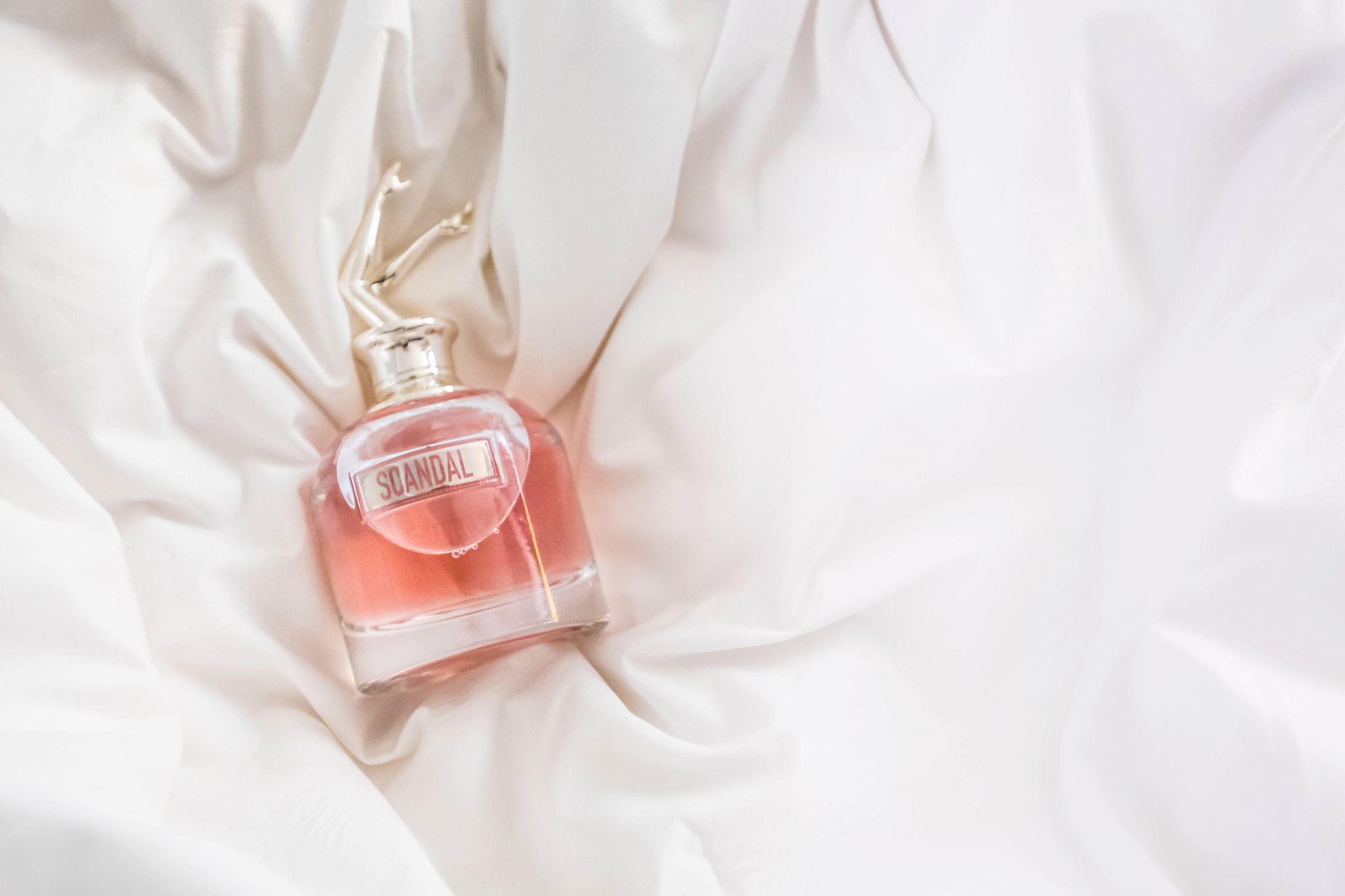 What to expect.
Honey. And I absolutely love that side of this fragrance. Fresh honey, not too sickly or sweet but mixed with Gardenia, patchouli and sparkling blood orange that makes it hearty, full and flattering. The latter note being very subtle and layered over the top, but just adding a splash of zing to this concoction.
When to wear it.
You can wear this wherever you feel appropriate; no one should tell you where to wear your favourite scent. But if you're looking for advice here, then in honesty I would wear this primarily in the evenings and those days when you're feeling your absolute best. When you've selected your favourite lingerie from the drawer, you've opted for the dress that makes you feel amazing and you're determined to own the task at hand. That day. When you want your fragrance to match your bad ass attitude and your boss mode. And then into those nights when you're feeling fun, free and incredibly sexy and you want your scent to only enhance your seductiveness. It's called Scandal for a reason.
But what do you wear it with? If you want to nail the power dressing, strong woman attitude, there's definitely no harm in taking some inspiration from the Fall couture collection from Jean Paul Gaultier himself. Powerful structured tailoring and oversized shoulders. High neck, fitted dresses to synch in that waist, or for something a little softer, wintery themed oversized knitwear, over bare legs and heels for a sexier silhouette. Anything to make you feel as gorgeous as you can.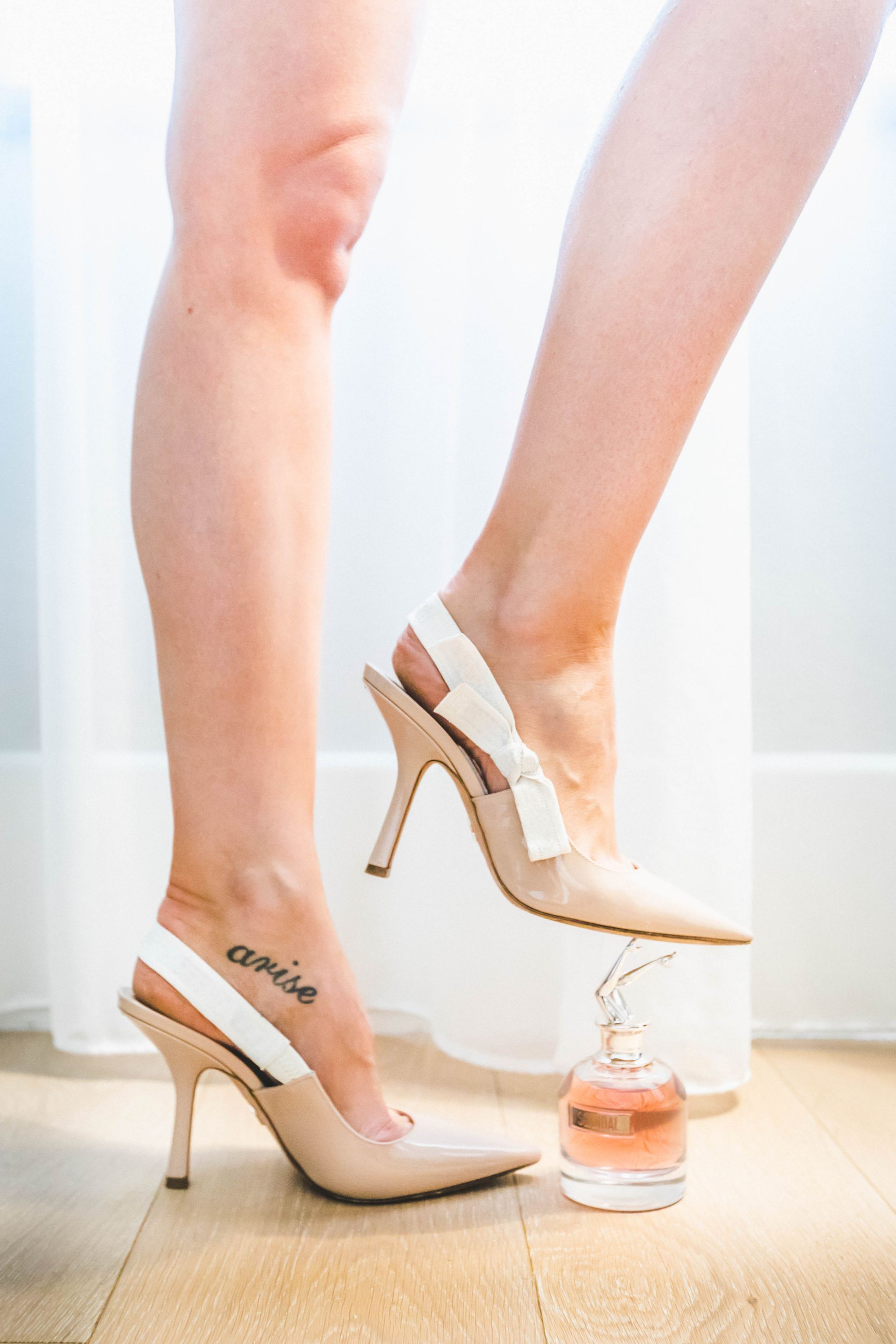 Cause a Scandal.
You won't miss this metal and glass bottle on your cabinet. A pretty, feminine pink juice encased inside, and a pair of legs, in heels, protruding to the outer. Goodness knows how the lady in question ended up with her legs high in the air on top of a bottle lid, but no doubt it was the hot gossip the next day. Such a scandal. Glamorous, sexy, provocative and alluring; this scent is moreish, exciting and unlike any other.
Are you ready for your own Scandal? Find your favourite heels, throw on your best lingerie and feel your sexiest for an evening. And to top it off, Jean Paul Gaultier Scandal on your wrists, your neck and your décolletage. Thank me later.
Find out more about the Scandal…
#bescandal @jpgaultierofficial
Sign up here for a weekly catch up of everything Inthefrow