17/09/17
Chanel Beauty Favourites for Autumn
Location: Piazza San Marco, Venice
There are few brands where I could use every product from their line to create a full face of makeup. Especially when you take moisturiser, eye cream, serum and primer into account first; then the number of candidates becomes rather small. Yet, I'm so happy to say that I could walk onto a Chanel counter, choose a full entire face of makeup (what a dream that would be) and know that I will look my absolute best at the end of application. There are just so many products that I really adore and feel deserve more hype. Their eyeshadows for instance, whether powder or cream, are some of the best out there and always pop up in the most beautiful shades. Their skincare especially is one of my all time favourites, and I use so many of their creams and potions on my face every single day. And of course a day of Chanel would not be the same without a spritz of perfume.
Now, I am so disappointed to say that the new Gabrielle by Chanel is not in this post; I'm sure you probably thought it would be. When I took these photos, I had not yet had the chance to try the latest Chanel fragrance to meet the Chanel collection in 15 years. It's a huge deal for the brand and I was absolutely thrilled when I tried it a few days ago and realised it's one of my favourite Chanel scents out there. It's floral, unmistakably Chanel and encased in a bottle that took them 7 years to perfect. I honestly feel it's going to be the Christmas number 1 when it comes to perfume sales. Anyway, that is not here, but another perfume definitely is – Chanel Misia. One of the Les Exclusif's De Chanel scents and a dream of Violet and rose.
But there are a number of other products that I have been using and adoring now for a few months, and it was about time that I brought them all together for a run down. Take a peek at what my current favourite Chanel beauty buys are and how you could integrate them into your own routine!
_
As I mentioned, this is one of the special, Les Exclusifs De Chanel scents of which there are 16 to choose from. Their price tag matches their exclusivity – this isn't just a fragrance you can pick up from Boots. Like many of the traditional fashion houses who have their own in-house perfume team and therefore the most excellent fragrances, Chanel has a range of unique and breathtaking scents available to buy from Chanel online or within their boutiques and specialist counters. Chanel Misia is strong, robust and recognisable, with notes of Violet and Rose singing through proudly. If you love violet, the chances are that you will adore this fragrance. I can't get enough of it right now, and through into Autumn, the richer notes will warm me up in the cooler weather.
_
But for super easy travel and application, and if you're not fond on taking your 200ml bottle of Chanel around with you everywhere, I have totally fallen for these little pots of perfume. The Chanel gel scents are such a fantastic idea for a travel friendly perfume. Packed inside a tiny pot and encased in a gel, silicone formula, the scent can be added to your wrists and neck throughout the day for a little splash of Chanel. These come in a trio, offering a set of three different Chanel Chance moods. Plus it means that you can keep one at your desk, one in your handbag and another in your back pocket.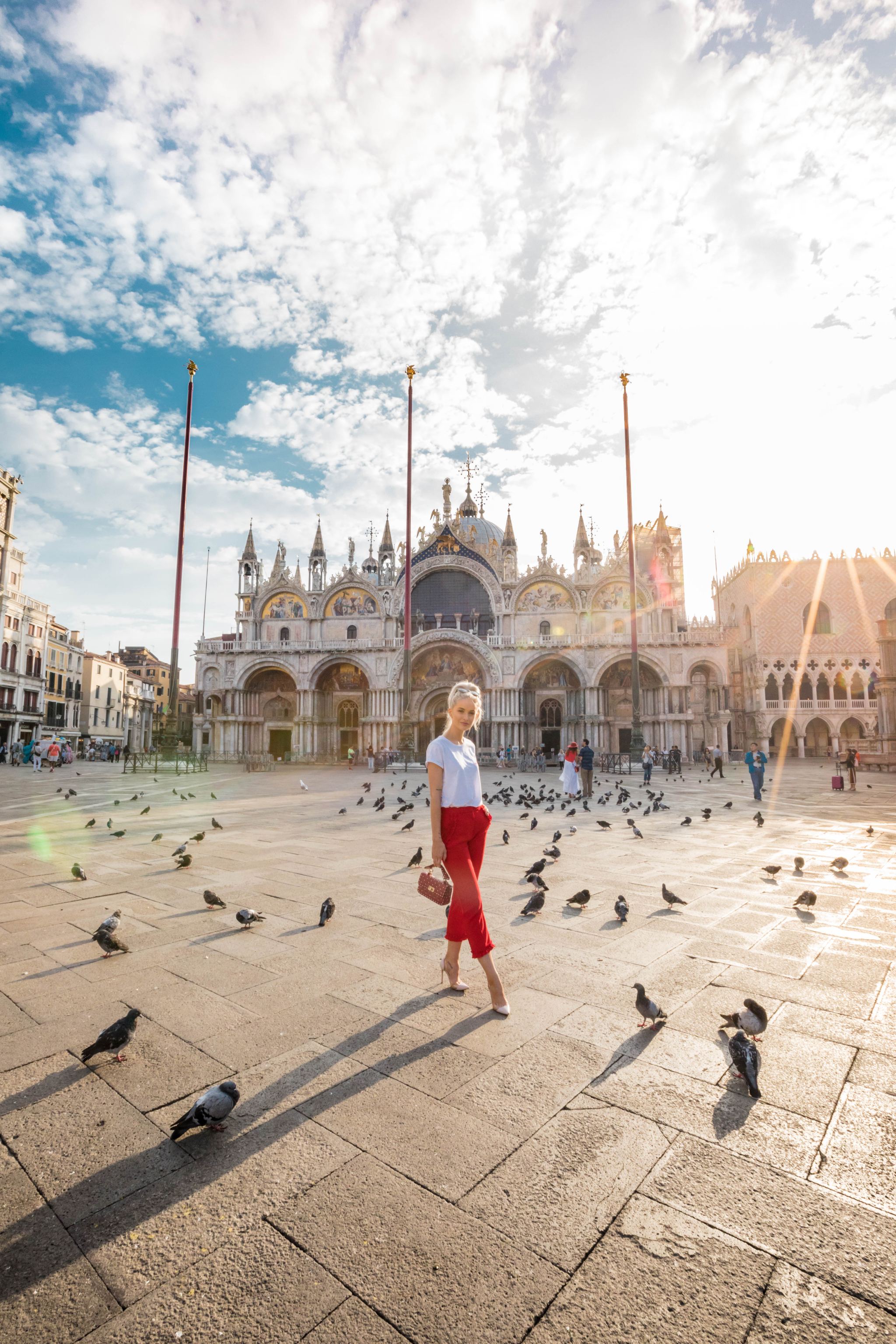 _
A concealer, highlighter and blush or lip stain, all in one. I haven't seen Chanel bring out a multi-use product like this, mixing three different product types into one useful palette. I've got it in my handbag every day with me, for any under eye concealing I need throughout my day, a touch more warmth to my cheeks or a little more highlight. You can use your fingers with all three of the products, so again you don't necessarily need anything else. It also comes in three different shades if you're looking for a slightly lighter tone.
Chanel Les Beige Healthy Glow Colour 
_
One of the things I love about the Chanel Les Beiges range is the stunning cream and black packaging. So classic and beautiful for your collection. But we all know that the packaging actually means nothing if the product inside isn't what it should be. And so I'm pleased to say the Les Beige range is also one of my favourites in terms of shades and formulas. The foundation was a big favourite for a few months, and still would be if other foundations hadn't taken my interest recently. But the new Healthy Glow powders are truly stunning. I have the shade Medium Light which I use as a bronzer to warms up my skin beautifully. Its the bronzer I'm reaching for every day right now.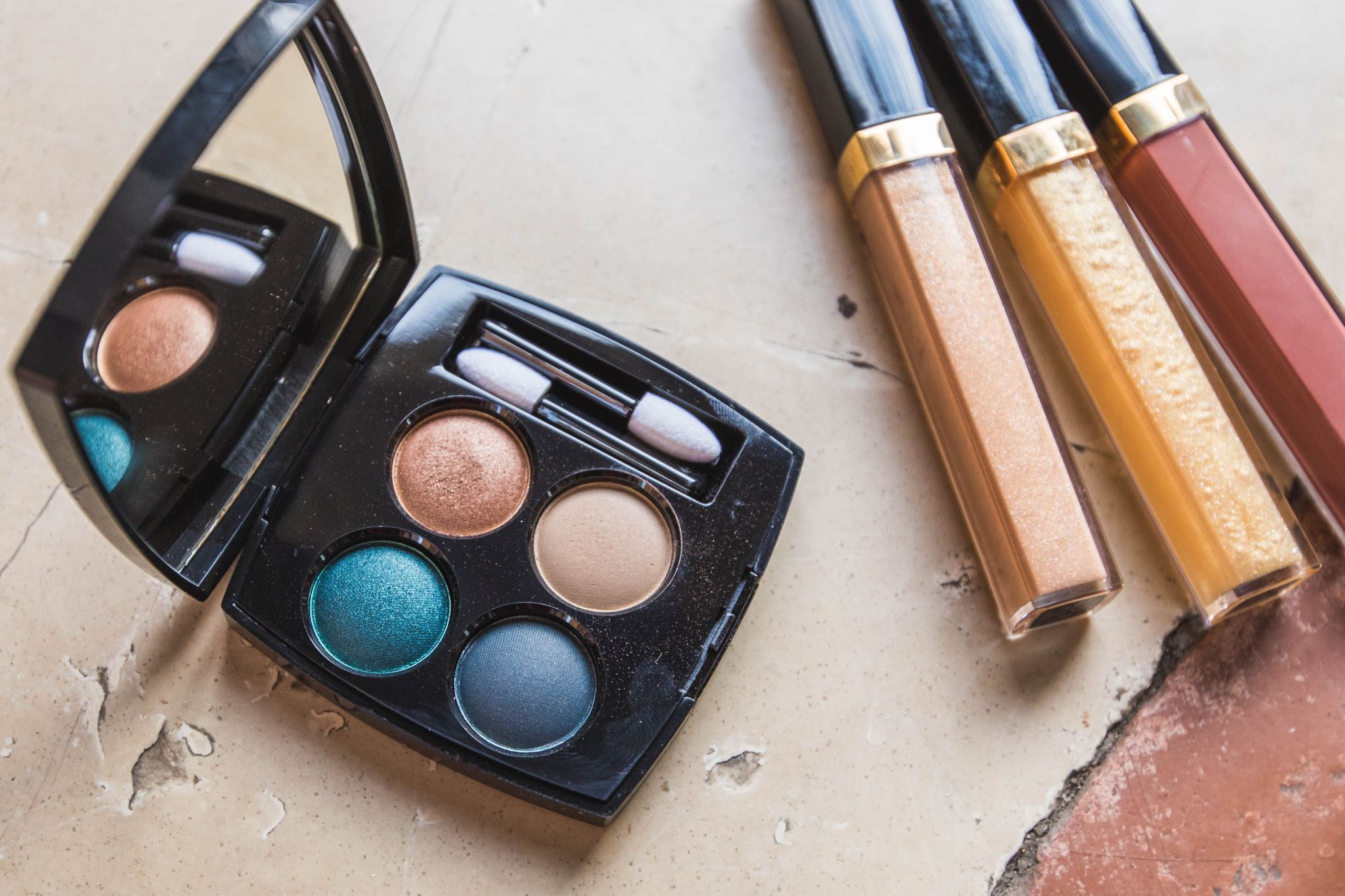 Chanel Les Ombres in Road Movie 
_
Yet again, another Chanel quad palette that I adore. These are honestly my favourite quad eyeshadow palettes on the entire makeup market. Every season, Chanel brings out a new range of shades that are not only beautiful to look at, but work so beautifully as full makeup looks for the season. I still have so  many from previous seasons that I can't part with as they're still such favourites. The purple and gold of Christmas 2015, the reds and bronzes of Fall 2016 – they're all still tucked into my makeup drawer. This will be added to the pile.
_
I was lucky enough to be taken over to Paris for the launch of the new Rouge Coco Gloss with Chanel in early 2017. They launched as a new formula of gloss – moisturising and non sticky with a super high shine. Some shades are sheer, others are fuller, others are top coats and thus there is a shade for everyone. And these are my three favourites. On the left, the rosy gold tone of 712 Melted Honey, the golden sparkle of top coat 774 Excitation and the perfect pink mauve of 716 caramel.
_
A grey, mauve beige varnish for the Autumnal months. The Chanel Varnishes were the first I ever bought in the luxury category back when I was 14. And they're still one of my favourite formulas, especially after a few tweaks over the years.
_
Kept clean and safe tucked inside the retractable casing, this is one of those brushes to carry around on the go. It's super soft and  actually really useful. A small flat brush one side that works wonders for concealer and a fluffy brush on the other side that you could use for eyeshadow touch ups or even for a touch of highlighter.
Chanel Ombre Premiere Cream in Memory
_
Honestly, I think this might be my favourite product here, and yet I forgot to photograph it properly. Rest assured it's on my eyes here, applied with just my middle finger and smudged out. This is fool proof and truly stunning. Let's just say, this is going to be my go-to for Autumn, it's absolutely gorgeous!
Chanel Hydra Beauty Micro Creme
_
My favourite day moisturiser by a mile, at least recently. I have my faves but this is the one I have used consistently for the last four months. I'm literally about to finish my pot of this and I'm genuinely going to buy another. It just feels so refreshing on the skin with both an absolutely beautiful fresh and bright scent and a consistency that sits so perfectly between a watery light moisturiser and a gel based lotion. It isn't too thin but the texture is light, refreshing and extremely hydrating. In fact, hydrating is the perfect word for this Hydra Creme as my skin literally soaks this up, and I adore it for every single day underneath my makeup. It's an incredible base for radiant and hydrated makeup.
If you want to buy just one? The Hydra Cream, the Cream Shadow in Memory and the bronzer. If you're searching for a scent, then have a peek at the new Gabrielle, it's truly stunning or for something stronger and sexier, Misia. And if you're just a beauty lover in general and hope to add to your collection with a few new products that you think you could really love, then honestly everything I've shown you here is my pick of the recent Chanel products I've used. They're all brilliant; I guess it's about deciding which one you love the most!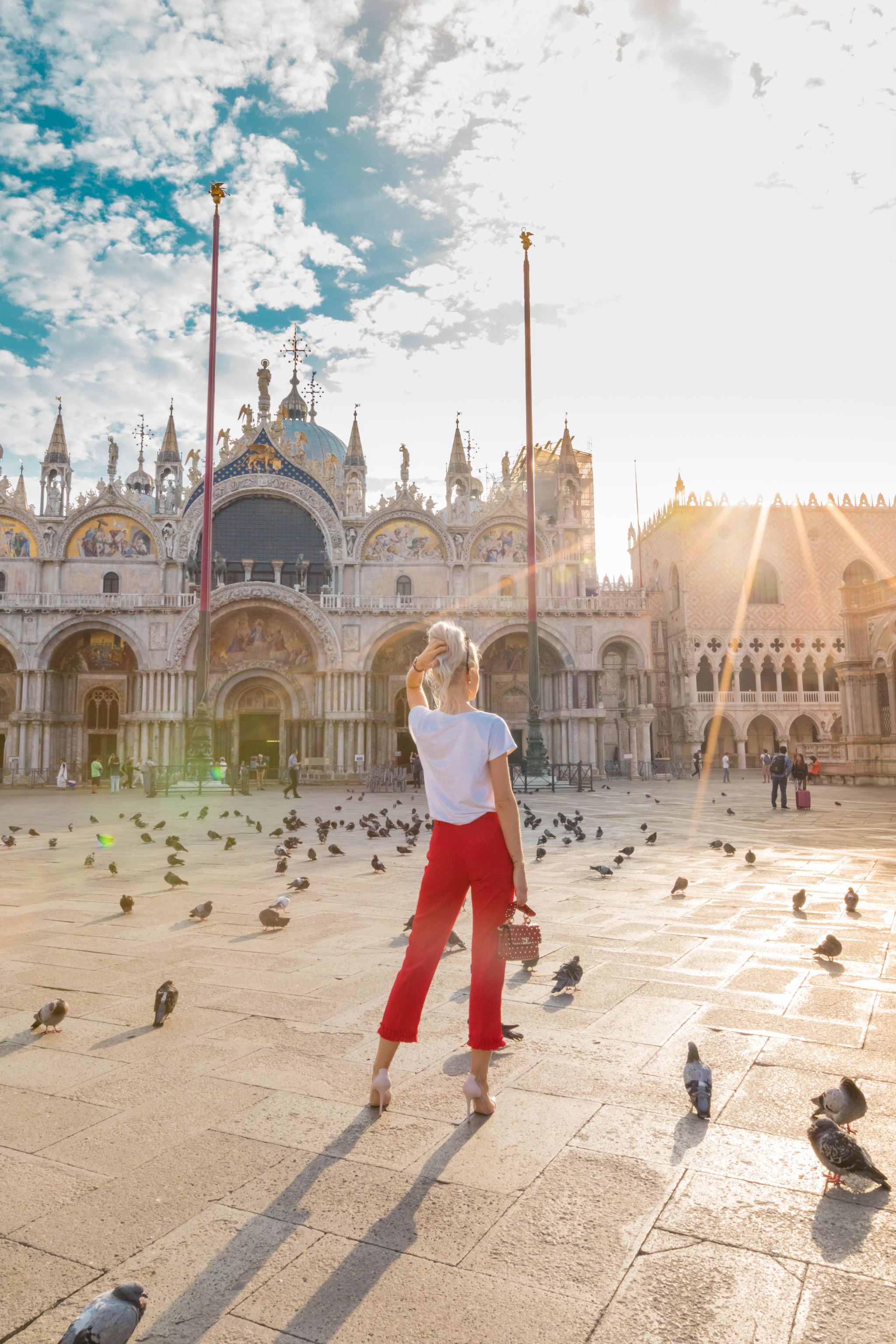 Sign up here for a weekly catch up of everything Inthefrow