19/09/17
Perfectly Prepped
Location: Venice Film Festival
I can still remember my first red carpet event at The Cannes Film Festival and even though I was supported by friends and colleagues it was all a bit of a lightbulb filled blur. I didn't give myself enough time to prep, I had waited till the very last minute before panicing if my dress was red carpet appropriate and I washed my hair the day of the event leaving the lovely hairdresser, who I was lucky enough to be working with, trying to tame what could only be described as the equivalent of a candy floss cloud the likes that should only be seen in a Willy Wonka film!
Needless to say I was stressed, flustered and although I composed myself on the outside I didn't feel confident on the inside and I am sure it showed through in the images that followed. I am usually a very organised person, unless something unexpected throws me off kilter, I am always on time and often left feeling a little smug about being so organised but red carpet events, I have learned over time, are all so different and therefore the level of planning and organisation that goes into them would give the most timetable adoring individual a run for their money.
From planning my outfit to prioritising the day and from eating well to making sure I feel and look my best there's a lot to do around everything else I need to fit into my life that week. I thought it would be handy to share how I get red carpet glam for those events that need those extra details and finishing touches wether it be an upcoming wedding or just a night out with your best friends.
Here are my top tips for feeling confident no matter the special occasion, voilà!
This might seem extreme but I've learned from past mistakes and looking for a red carpet outfit the day before an event is extremely hard if not damn near impossible. There are some amazing online stores out there that offer next day and even same day delivery to help you out but I've found that when I can, organising my look a week or so in advance is definitely the way to go. It's likely I won't take my own advice here at some point in the future and you'll see an Inthefrow shaped blur running around Selfridges in London before my next important event, but the feeling of being organised so far in advance really does mean you can focus on anything else more important that may come your way. What accessories are you going to wear? Which bag will fit everything you need? Can you walk in your shoes, unlike me in these images? (Oh.. but aren't they beautiful?) And are you painting your nails a matching colour this week? You might want a bright vivid pink at your next DryBy appointment but that slick navy maxi may need a more subtle hue.
How are you going to style your hair? Another frequent mistake I've made when I don't plan my look ahead of time (and I'll be completely honest as I know we'll all been there before a night out) it's definitely been the cause of a meltdown or two! My hair looks it's best a couple of days after it's been washed. I have relatively thick and dry hair and can go 5 days or so without washing because of my colour, so washing it the day of an event is a big no no for me. It's a little out of control and fluffy initially and needs a day to settle into it's part and it's much easier to wave with my GHD barrel a day or so after. If I haven't been to the hairdresser recently I'll wash my hair 2 days ahead of an event and use my favourite L'Oreal Silver Shampoo to bring my silver tones back and banish any brassy notes. If it's an 'up do' I'm going for rather than my usual deep waves I might even take the time for a trial run one evening to work out what works best with my now well planned outfit.
This is a recent addition for me and although it might seem excessive with possibly another 100 things to do that week (make it a 1000 if it's fashion week and all my usual content is going up too!) but just having a vague idea of how the full day of the event is going to look calms my nerves ten fold. Do I have all evening free to pamper myself and take my time doing my full face of make up or does my day have a deadline, a lunch meeting and 2 hour train journey squeezed into it too? If so I'll plan ahead and make sure I have a great base to work with and then all I have to do is take my look from day to night with far less products. A great build-able highlighter like the Dior Nude Air Luminizer, a dual use kohl like the new Estee Lauder x VB Kajal to smoke out the eyes an add an inner corner highlight to brighten and maybe a statement lip such as Mac Cherry lip liner & Russian Red lipstick.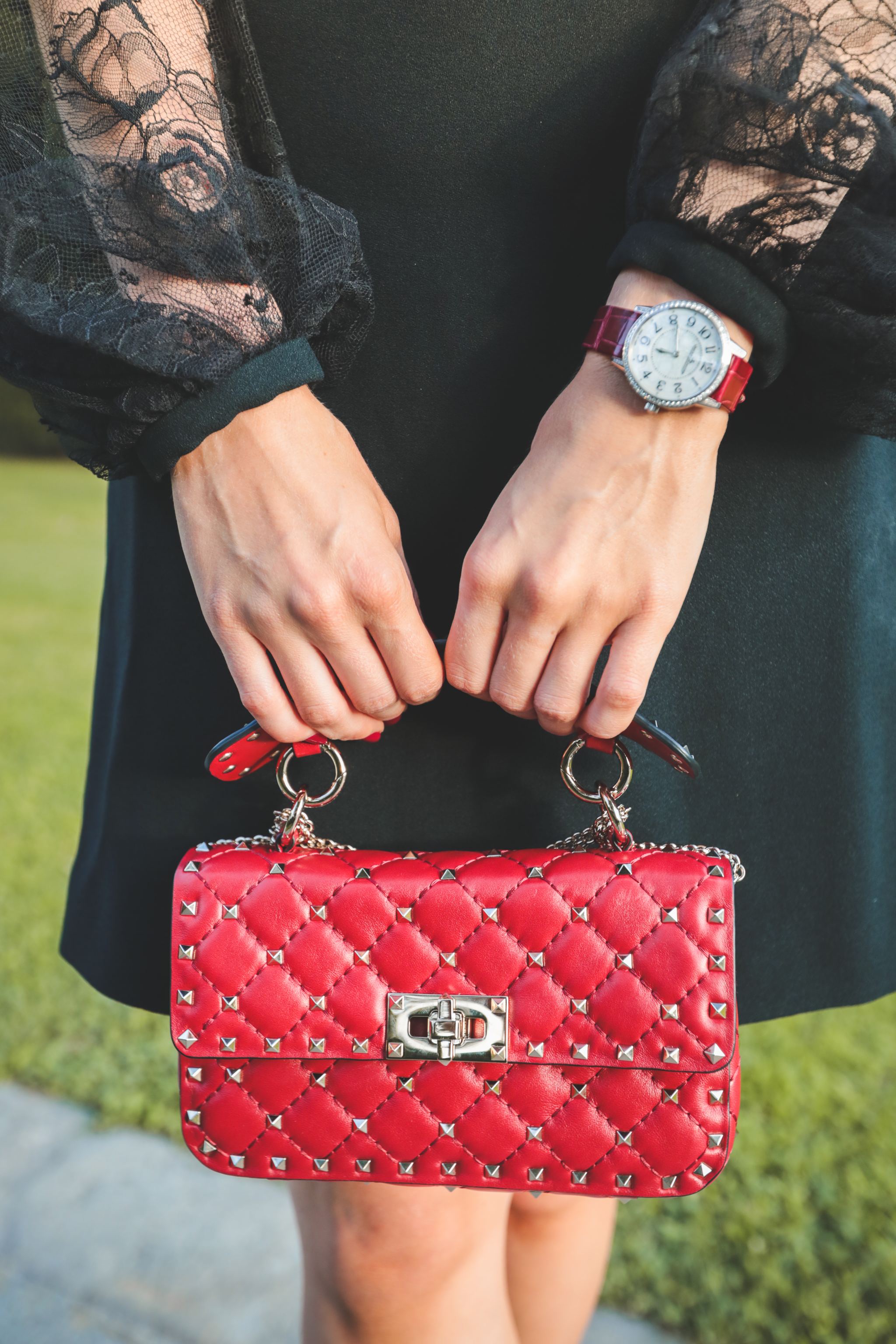 For me the difference between feeling good about myself and feeling great about myself (especially ahead of a red carpet event where I know that there will be photo opportunities galore) is the little touches. Taking that time in the morning to exfoliate properly before shaving, moisturising any dry patches thoroughly with a great product and plucking any stray eyebrow hairs are just a few of the things that make me feel confident before I've even stepped foot into my Louboutins. The day of a red carpet event I always make sure I eat a hearty breakfast/brunch to keep my energy levels high. In honesty, I prefer to eat very little after that moment because I find the majority of foods make me bloat, badly. So pay attention to the foods you know bloat you, and stay away from them. I've learned from many, many occasions where I've gone with my stomach over my brain when I knew I had a dress to slide into and photos to take. I would rather stay a little hungrier until after the red carpet and then order room service or a deliveroo, than to not feel great in the dress I've bought because of a bloating situation. It may seem extreme to not eat some lunch or dinner, but just having a healthy snack bar and some water gets me through and leaves me looking my best in that dress. Then eat that pizza directly afterwards!
You're prepped to the nines, feeling very smug about your outfit of choice and you've taken that day look into evening with your holy grail beauty products and now it's just the finishing touches. My personal favourites for an event are small but effective. A great body oil such as Tom Ford Soleil Blanc down the front of my legs to elongate, jewellery (if needed) to highlight a low cut neckline or to compliment an 'up do' and I can't forget a current favourite perfume such as Jean Paul Gaultier Scandal that gives me that extra confidence to walk a red carpet like it's no big deal and I do this all the time. And last but not least the blogger in me always ensures I spend 2 minutes in front of a full length mirror to work out which poses I'll be striking in front of the photographers. This may seem vain and self indulgent but no one wants to encourage a wardrobe malfunction with that thigh high split or low cut top just because you haven't worked out your poses. You might even realise you're wearing the wrong underwear for the material you're in and might need to add a nipple cover or two, you'll thank yourself later for this I promise!
Are there any little tricks you use to make yourself feel your best for special events or any tips you've seen others share? As always I'd love to read anything you use especially if it's about boosting your confidence and walking with your head held high!
Sign up here for a weekly catch up of everything Inthefrow