21/08/17
Top Tips for Your Next Flat Viewing
Location: Notting Hill
I moved to Manchester 10 years ago and then onto London 7 years later. In that time, I have moved my possessions back and forth to 8 apartments/rooms/houses and our current move brings the total to 9. That's almost one new flat per year. Looking back at it, goodness knows how I managed that, or how my parents managed to keep picking me up and packing up the car each time, but we made it work. In some cases I had to move out after a year due to the student accommodation system. Other times it was just circumstances and moving on, and then there are also those rentals that are just down right awful. Bad landlords, noisy neighbours upstairs, a main road outside, a burglary. Just some of the things that make you say Hell No, and move out pretty swiftly as soon as your yearly contract ends.
There's an art to choosing a place to live and I feel that over the years I have definitely gotten better at doing so. From the areas surrounding, to the spaces themselves, I have accumulated quite the flat-hunting-checklist. But obviously, I'm no expert, just learning as I go. I have lived in some beautiful places and some that felt more 'homey' than others, but no space has been perfect for me/us quite yet. I know that probably won't change until we own our own home, that can be designed and fully furnished by just us, but I do know in hindsight what makes a good choice, especially when you work from home too!
I sent out a tweet last week about how I wished that I knew what I know now (cue Rod Stewart sing-a-long for a minute or two) when I had first starting renting apartments in Cities and the response was out of this world! Hundreds of you agreed, some shared horror stories of their own and lots asked if I could write down some tips on what to look out for and just like that, here they are!
This is the list I wish I had in my hands when viewing new places, at least when we moved to London for the first time in January 2015, and the list I am sure will grow as we continue the journey to find our home in the years to come. Make sure you print out the checklist I've created at the bottom of the page too! It's yours to use for your next viewing!
Checklist? Check!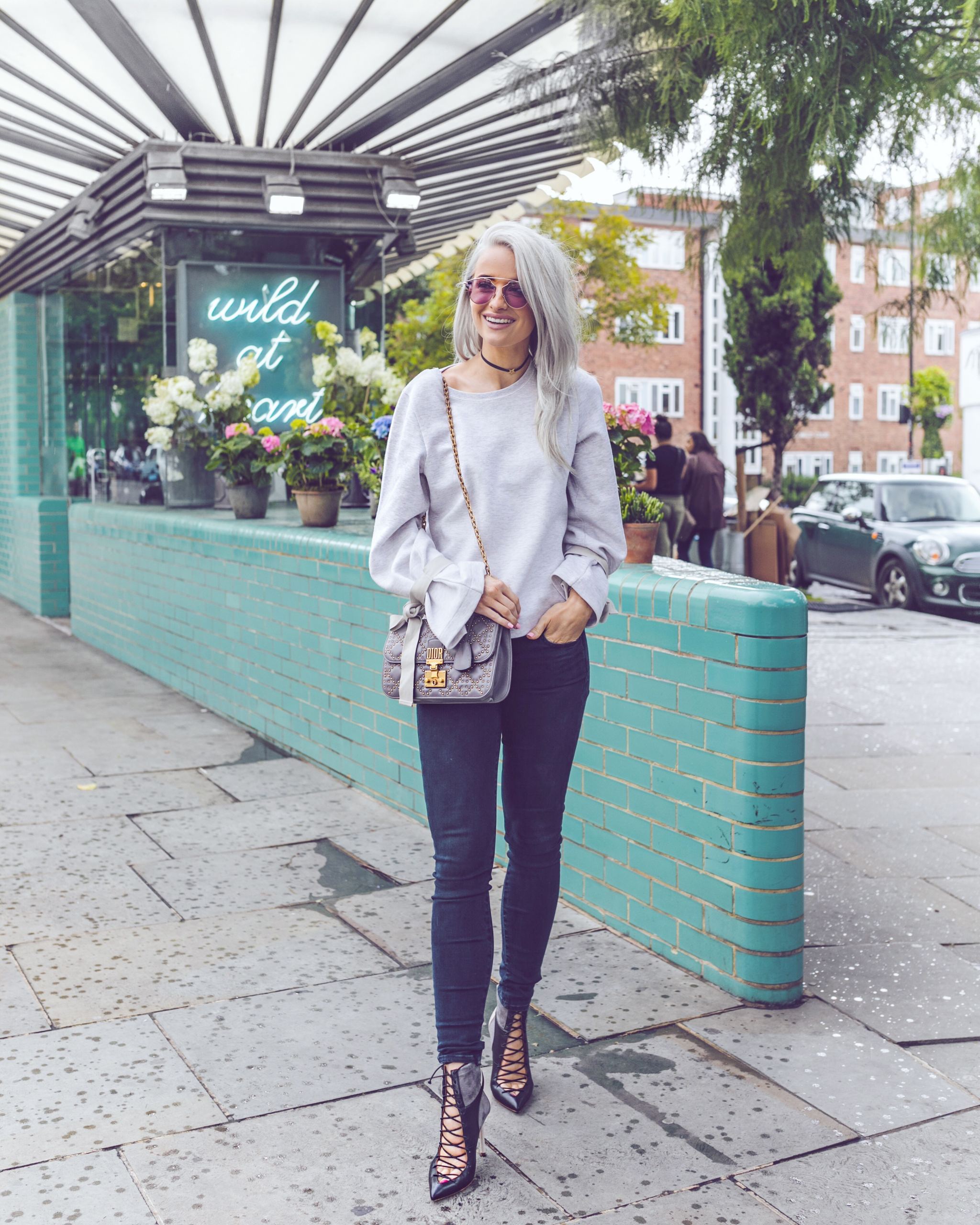 BEFORE YOUR VIEWING
First things first, before you even get into the apartment, check where the building is located. I am guilty of being so excited to get into a place to view it, I haven't fully taken into account it's placement. This happened to my bestie and I in one of our Manchester flats. We were pulled in by this huge space that really outweighed any we had previously seen, gorgeous high ceilings and a separate kitchen and we wrongly assumed that even though we were living 4 floors up, the bar downstairs wouldn't be 'that' loud'. Let me tell you now… we were definitely wrong ha! So have a look around before you go in. Is there a bar? If there is do a little research about opening times etc. Are you on a VERY main road? Is there a crossroads? Ask to have a viewing either early in the morning or at 5/6pm to get a real handle on just how busy and noisy an area is.
Transport links are a huge must too. In Manchester it wasn't something I ever had to think about. We lived right in the beautiful Northern Quarter and we could walk everywhere. To work, to the shops and even to bars and restaurants. That's no longer the case in London depending on where you live, and access to the tube is a necessity. One thing I have learned is even if you prefer the tube, research not only your nearest tube stops (plural, just incase there's a closure on one line) but your bus routes too! City Mapper is a great app for this and has been a life saver more than once on a strike day! And, when you do your viewing and if you are quite keen on the place, spend a little more time walking around that area and Google Mapping local cafes or shops, if that's what you're after.
On the way into the apartment, take note of the rest of the building: does anything catch your eye? Are the common areas well maintained? Is the outside entrance, if there is one, secure? What kind of locks do other tenants have on their doors, are their multiple? If so this could be a hint about previous break ins and one you should take very seriously! Additionally ask if you are allowed to add your own locks or security system, this is a deal breaker for Alex and I no matter where we live now, as we want to feel both safe and secure.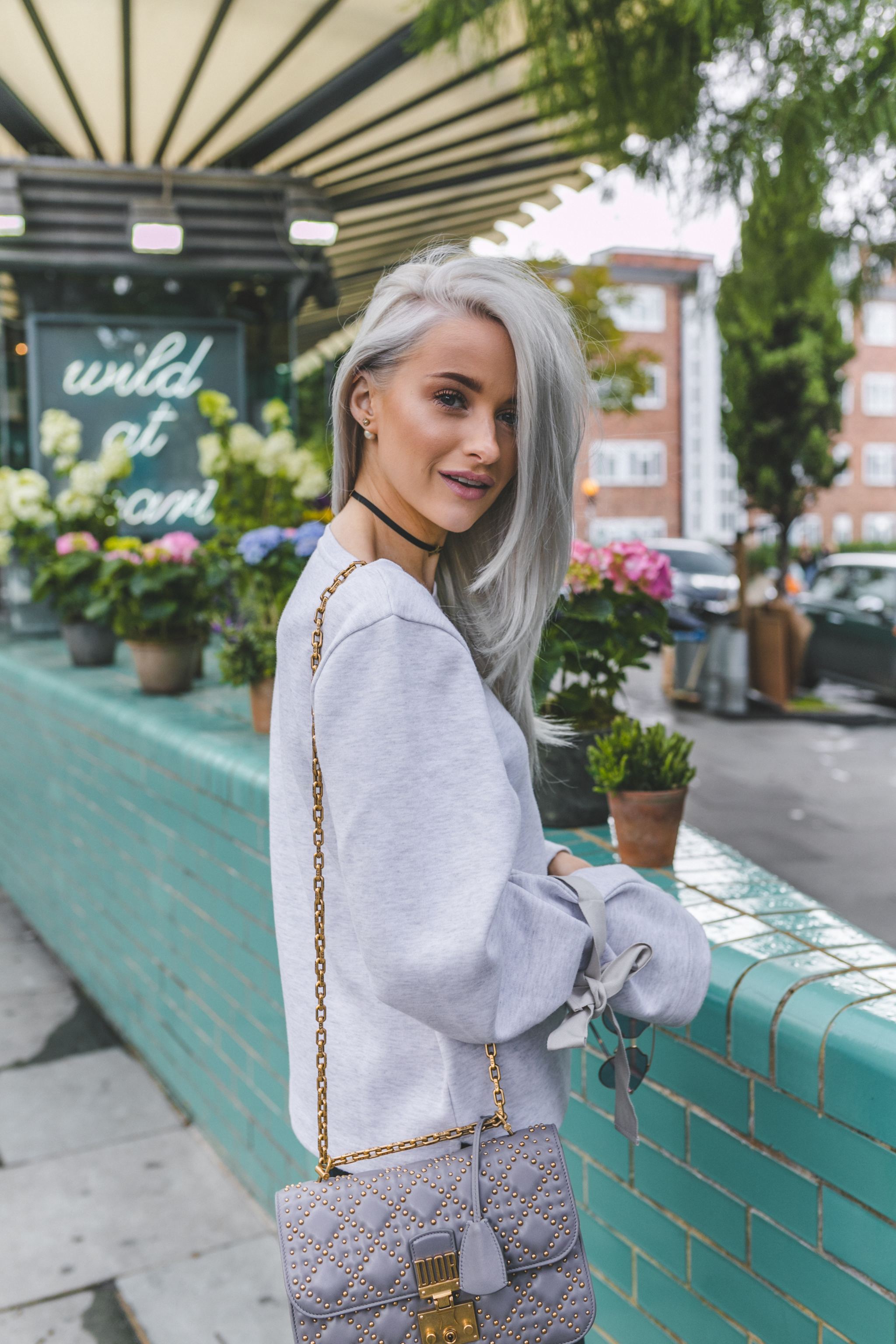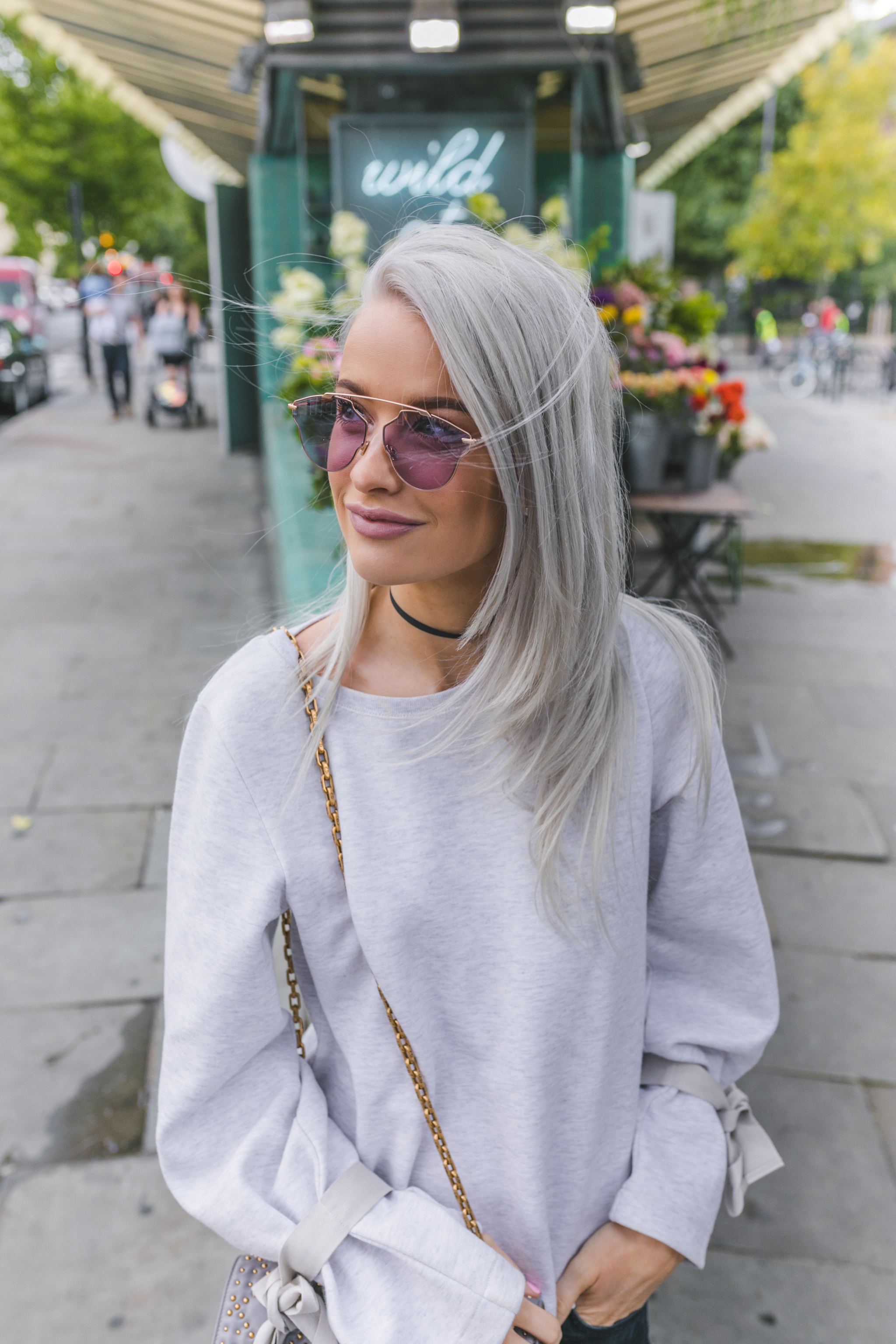 DURING THE VIEWING
This is a new addition to the checklist and one that sealed the deal on our new place – ask the agent about the windows. When moving into our last apartment we made the assumption that the windows would at least be double glazed and therefore the traffic outside on the main road wouldn't be an issue. After we moved in, we found out the windows were only single glazed and also cracked in places, meaning we could hear every siren, voice and car like they were inside the flat and some of the windows didn't even open. In fact none of them did properly. Also ensure that the window sills and surrounds are maintained well to avoid any leaks in the future and look for evidence of previous leaks. Remember that if extra noise is getting in, that also means extra drafts, extra pollution and in the Winter, extra icy temperatures!
What is included with the apartment? Just because that beautiful book shelf looks like it belongs in the apartment, doesn't mean it will be there when you move in and just because you assume things like blinds must be included doesn't mean they will be. What type of oven is in your kitchen? I have had friends go out and buy beautiful pots and pans only to find the oven top is an induction style and their money has been wasted. Also what type of radiators/heaters are in the rooms? Are they efficient and will they save you money in your time there. Even if the conversations feel uncomfortable at the time, have them, it'll be worth it in the end!
Leading on from thinking about heating your apartment, takes me to thinking about bills in general. If you have 12 feet high ceilings that look absolutely spectacular, you need to take into account just how long that one storage heater in the corner will take to bring the room to a comfortable temperature when it's 2 degrees outside and snowing. Similarly that conversation you've hopefully had about windows, double glazing doesn't just keep noise out it keeps heat in and money in your purse! What about what floor you're on, are you surrounded by other apartments who will trap heat in? Do you have a loft space if you live on the top floor and is it maintained and sealed to avoid any surprises later down the line. So many things to think about but all equally important when it comes to finances.
You've walked into the viewing and you've fallen in love with how quirky the place is. The slanted ceilings, the exposed beams and the original flooring has you signing on the dotted line faster than you can shout IKEA! But wait.. will your huge full length mirror fit below that slanted ceiling? Will your fridge/freezer be able to sit level on those floors? Those features might not seem so quirky when you're playing an elaborate, never ending game of Tetris with your favourite furniture. Sometimes it's not enough to just picture your things in place, so don't forget that tape measure and spirit level. Trust me – in my last flat we had large blocks of cardboard under every single piece of furniture to make them level!
This is more of a London one (or maybe even a Victoria one) but what is your bathroom going to be like? I love a clean apartment and I also love a good therapeutic clean when I need to de-stress too. One thing I however don't love is cleaning bathrooms that are full of glass and refuse to ever look like the day you moved in. Water in London is hard and this equals limescale, the likes of which I've never experienced before moving here. That amazing glass divide in the shower and that equally luxurious glass sink teamed with London water, equals white chalky residue as far as the eye can see and it's not something I'd choose again.
AFTER THE VIEWING
Alex and I wrongly made the assumption in our last apartment that we would have access to recycling bins and we were wrong. It seems crazy that in 2017 in the Capital, places are still not recycling. Luckily, it's still the case in most areas. I am a huge advocate of recycling, it's something that takes no effort at all and can make a huge difference to the environment – and if you care too, then make sure you ask the question. Also think about logistics; how often are your bins collected and how do you get them downstairs? That 5th floor view might seem like a selling point but walking down 5 flights of stairs and outside into a dark alleyway at 9pm on a Sunday evening with your rubbish bags in tow, isn't something I love.
What kind of security and safety features does this place have? Are there sufficient locks on external and internal doors? Are there fire alarms and carbon monoxide alarms fitted inside and outside the apartment? What is the protocol if a fire should start, are your fire exits easily and legally accessible, are there sprinklers? These things may be under the 'it'll never happen to me' mindset but unfortunately as recent tragic events have shown us, you truly never know. Be safe and make sure that you are aware of every little thing that'll keep you safe and sound.
And finally, listen to your head. You may be picturing your new closet system, that first dinner party or turning the second bedroom into an at home office in your head, but is it really right for you? If something doesn't seem quite right, then question it. The more questions you ask, the more confident you will be. You are going to turn this place into your home and you are going to potentially be here for a long time to come. Is it truly right for you and can you afford it? London in particular is such an expensive place to live, it would be easy to push your limits for that extra bit of space but be realistic and only pay what you can afford. Your stress levels will thank you later down the line I can promise you that.
You can print this handy checklist off for your next flat viewing! Just right click the image and feel free to save and print it out! I really hope it helps!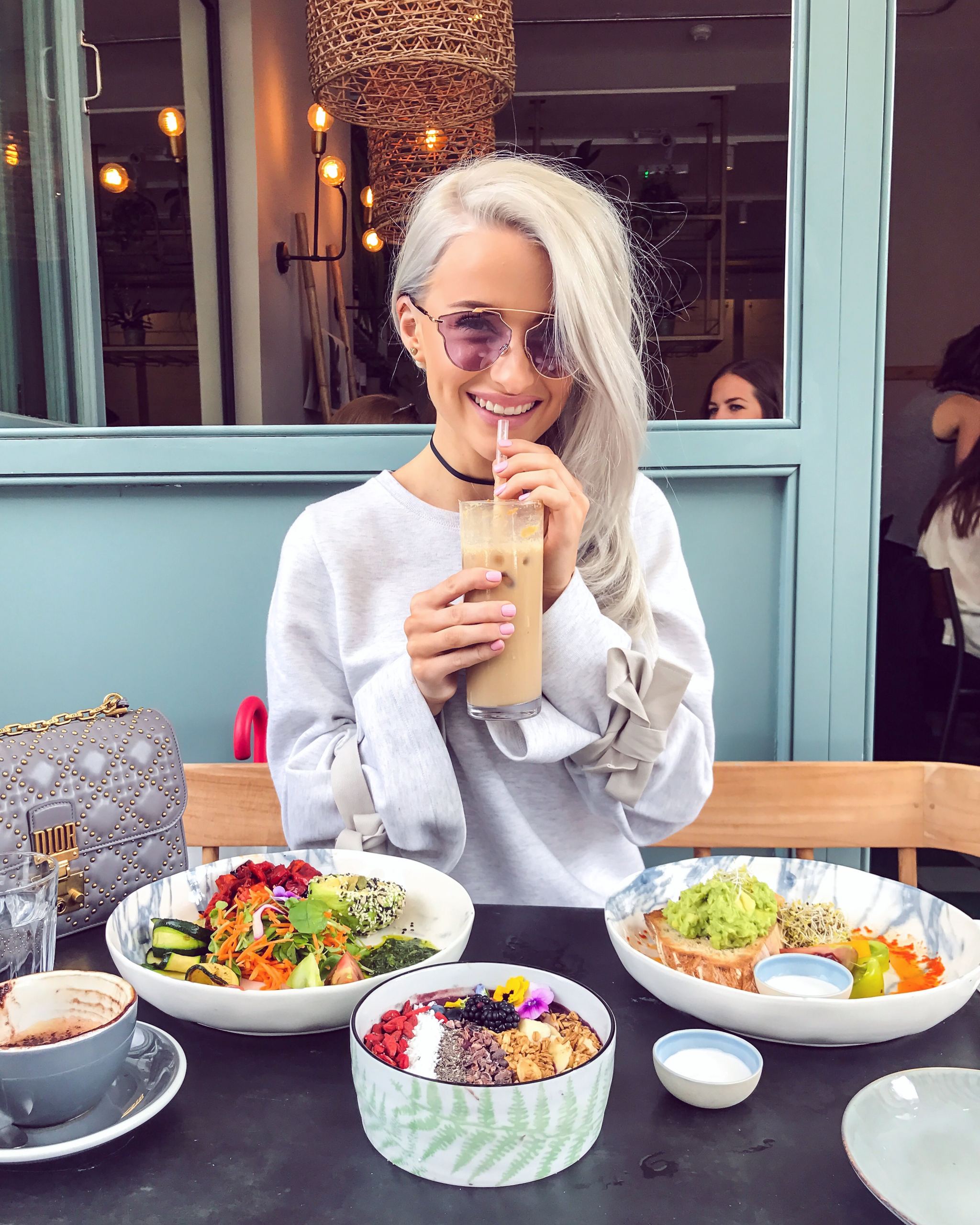 I would love to know what tips you've learned over the years and for those of you who have bought a house already, did your list change? Moving into our new apartment has been such a stressful yet exciting journey and if there's any questions I can answer let me know below! Happy House Hunting guys!
Sign up here for a weekly catch up of everything Inthefrow