29/08/17
FALLING INTO AUTUMN
My Transitional Wardrobe
I'm not quite ready to put the sunglasses and thigh skimming dresses back into the wardrobe yet, and let's face it, I'll still rock my Self Portrait faves when it's snowing outside, but Autumn is on my mind and that means fashion weeks and cooler weather are just around the corner. It's the time of year to start pulling the knitwear from the back of the closet and dusting off my favourite ankle boots to team with some new Fall pieces.
I love this time of year, watching the leaves start to turn and the nights in turn get cosier. It's all about planning your next Netflix series to help you hibernate later in the year and for me it's also about having fun with fashion again. Finding new textures, new layers and new shades to add to my favourite investment pieces is something I adore. I get so excited watching my favourite brands and websites release their new collections and visualising what looks I can create with their inspiration and talent.
There are the usual culprits for the season with my favourite chunky knits and of course anything suede catching my eye, but my new favourite colour is also making an appearance in various forms and layers too. I got so excited pulling last years pieces forward like my grey Stuart Weitzman OTK boots and my amazing Gucci wool coat, and I can't wait to add some newer classic pieces into the closet.
Let's Fall into Autumn together and let the transition commence!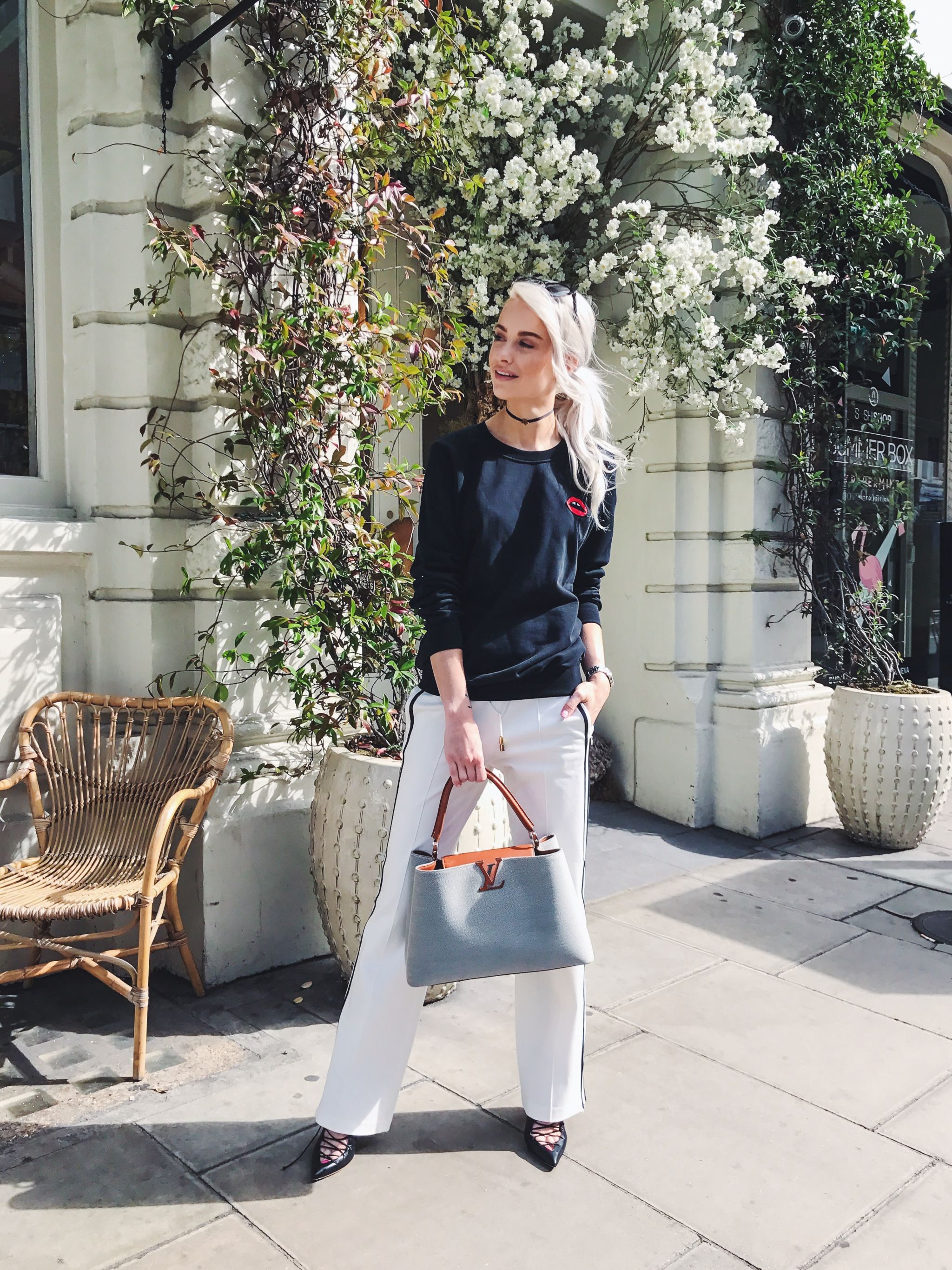 RED
My new favourite colour is slowly invading my Fall wardrobe and I couldn't be happier about it! I am so excited to have found a bold, bright new shade to experiment with and bring some life into some of my new looks. It all started with that beautiful Self Portrait dress I wore to my BHF dinner and now I can't stop thinking about how I can style it for upcoming Fashion Weeks. I am however searching for the perfect pair of killer boots in my new favourite hue so if you spot any make sure you tweet me!
SUEDE
One of my favourite things about the late Summer, cooler style is watching the different textures and layers being added into wardrobes. I love the chunky knits, the structured jackets and as you've probably seen from my extensive collection of biker jackets both suede and faux suede. From boots to bags and skirts to jackets it's something I always like to have in my wardrobe towards the end of the year but this year the selection has me craving suede everything!
KNITWEAR
If you know me well, you know I love my chunky knitted jumpers and the bigger the roll neck the better! If I feel as though I'm being swallowed in a huge knitted hug, I feel ready for any weather the erratic English seasons can bring. There are some great examples again this year which makes me VERY happy and I apart from the occasional pop of red I think I'll be sticking to my classic muted colour palette. Navy, grey and cream are my go to 'matches with everything I own' shades and this year will be no exception.
JACKETS
Jackets are another classic buy for me. I will always push the boundaries with other items in my wardrobe such as bold dresses and statement shoes but when it comes to coats I like to invest in classic cuts and shades that I can wear from late Summer all the way through to Spring. I am still loving bomber jackets, over a year on from the first one hitting my wardrobe, and as always a structured wool coat that can be worn over the dressiest of dresses when the temperature really drops, is a look I love.
BOOTS
And last but certainly not least, heeled boots! If there is one item that gets me excited for Autumn it's a bold boot. I love my Gianvito Rossi's so much but as the weather gets cooler and the skirt lengths get longer, I love to elongate my legs with closed toe, statement heeled boots. I've already spotted several pairs below I am dying to have in this years Fashion Week looks and I can't wait to pull next years favourites out to combine with this seasons outfits.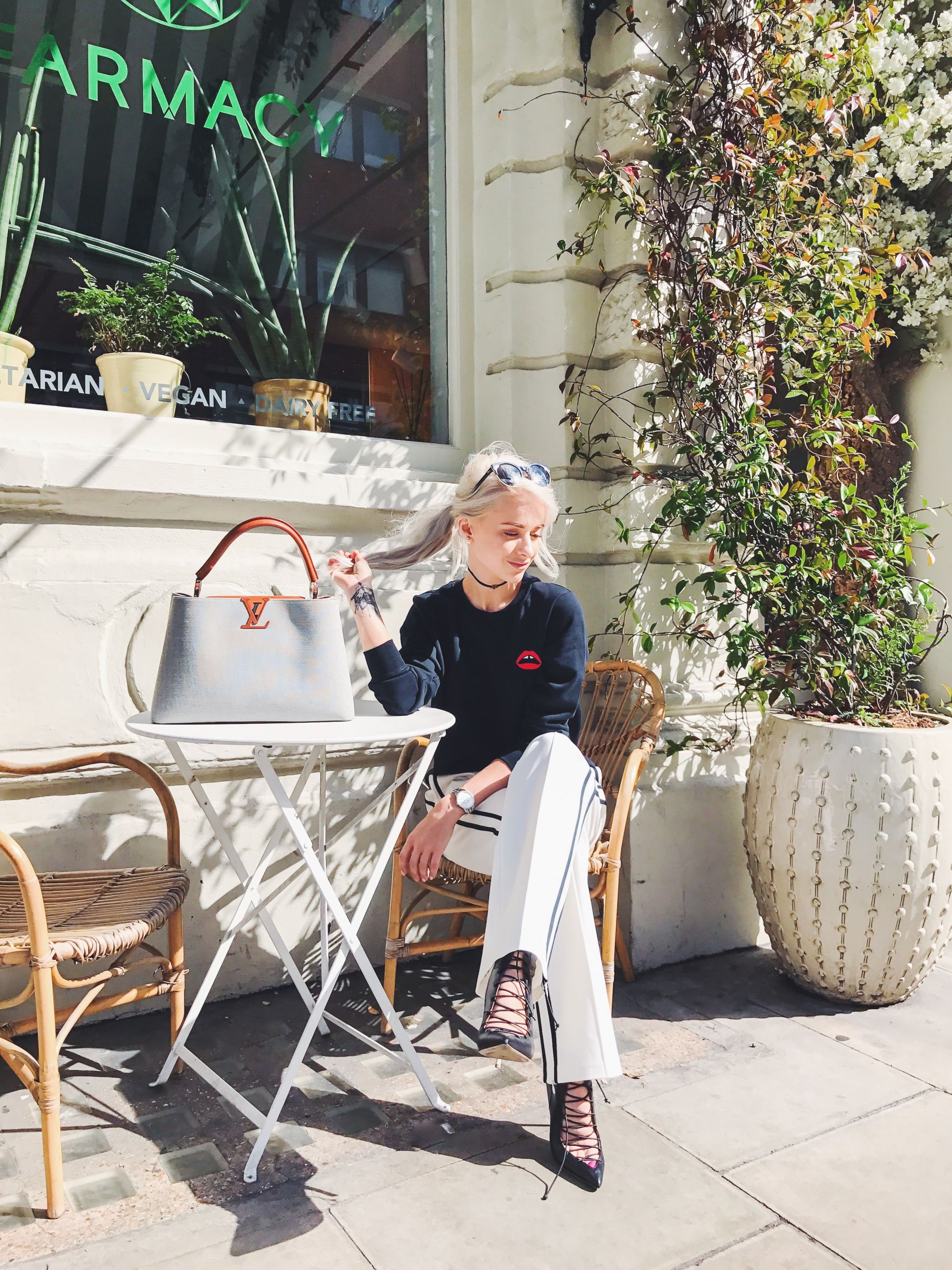 I'd love to know what pieces you're thinking about adding to your wardrobe for the next season, let me know below! Are there any trends you're looking forward to from last season's catwalks or are you just sticking with what you love and know?
Sign up here for a weekly catch up of everything Inthefrow