This is a paid for advertorial in collaboration with Clarins.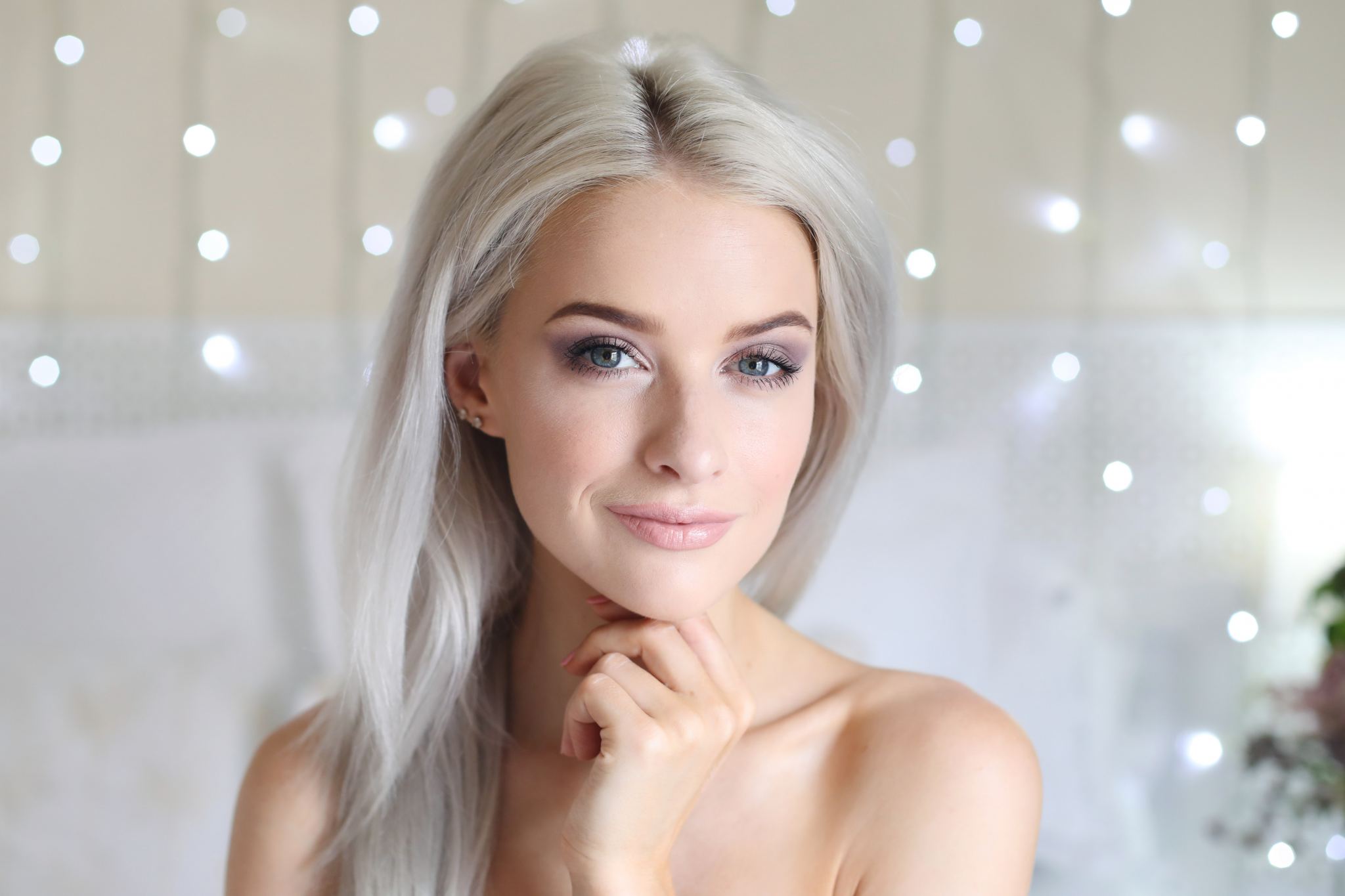 03/07/17
Bridal Make-Up
Long-lasting, Flawless and Perfect
The makeup that a woman wears on her wedding day is probably the most important makeup she is going to have to buy. Or choose. It has to be perfect. Suited to her skin tone, her skin type, her needs, wants and desires. And primarily, make her look the most beautiful she may have looked or felt, in her whole life.
I remember when I applied my Mums makeup for her wedding day two years ago. I chose a number of products that I would choose for my own wedding day, switching out a number of shades and choosing a few alternative products that I knew would suit her mature skin better than mine. And whilst I think that my Mum is the most beautiful woman in the world, on that day she truly looked like a Queen. It actually brings a tear to my eye thinking about it, because I remember just how wonderful she felt that day too. And to give someone that confidence and that ultra special feeling, was something I could only have dreamed of doing for my own Mum. She looked breathtaking.
But finding those perfect products is something that every woman must go through when they're getting prepared for their special day. Many opt to use the expertise of a makeup artist; either someone they know who works in makeup, or a skilled professional working in a makeup store for example. And I know friends who have booked makeup artists and looked absolutely stunning. The experience of having an expert apply your makeup perfectly for you, is such a treat for so many. Others opt to do it themselves, feeling like they would prefer to apply products in the way they prefer themselves. I feel like I will be the latter, as in honesty I am really not a fan of having my makeup applied by anyone other than a few extra special artists, at this point. Let's just say I've had one too many awful experiences. But it is all down to the individual and what sort of experience you are looking for.
But after choosing the artist and how you wish for your makeup to be applied, it all comes down to the products you choose. There are so many brands on the market that it's hard to find those clear winners when it comes to wedding day makeup. But let's just say there are a few things to look out for. Finding a weightless yet flawless, long-wearing base is paramount. Choosing the right colour of eyeshadow to match your flowers, or your bridesmaids or even just your eye colour. Finding a lip colour that you will feel comfortable in all day, with hydration and yet the pigment that you desire. And finding a mascara that will open your eyes and keep your lashes fluttery and beautiful. Those are just a number of things that I know I will be looking out for.
And so, this is why this post has been put together. For those of you looking forward to your big day, either imminent or in the future, searching for wedding makeup that will make you look immaculate when you're walking down the aisle. Here are a number of products from one of my favourite beauty brands, Clarins. A brand that I feel stands for natural beauty, French elegance, sophistication, classic style and femininity. A brand whose products are designed to elevate and enhance natural beauty to make the wearer feel their most beautiful. These products are some of their very best and form a flawless, sultry and seductive finish for a perfect wedding day look.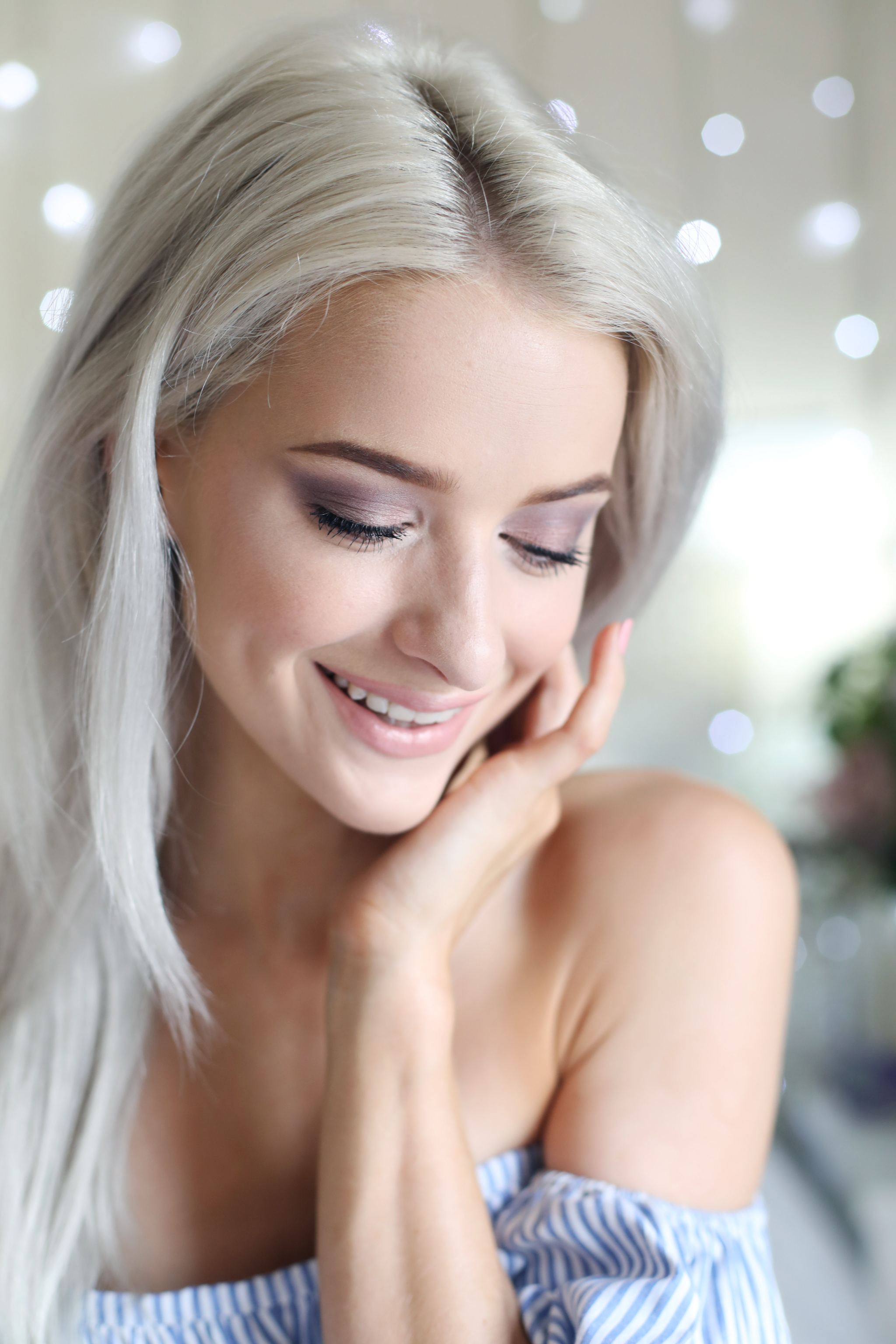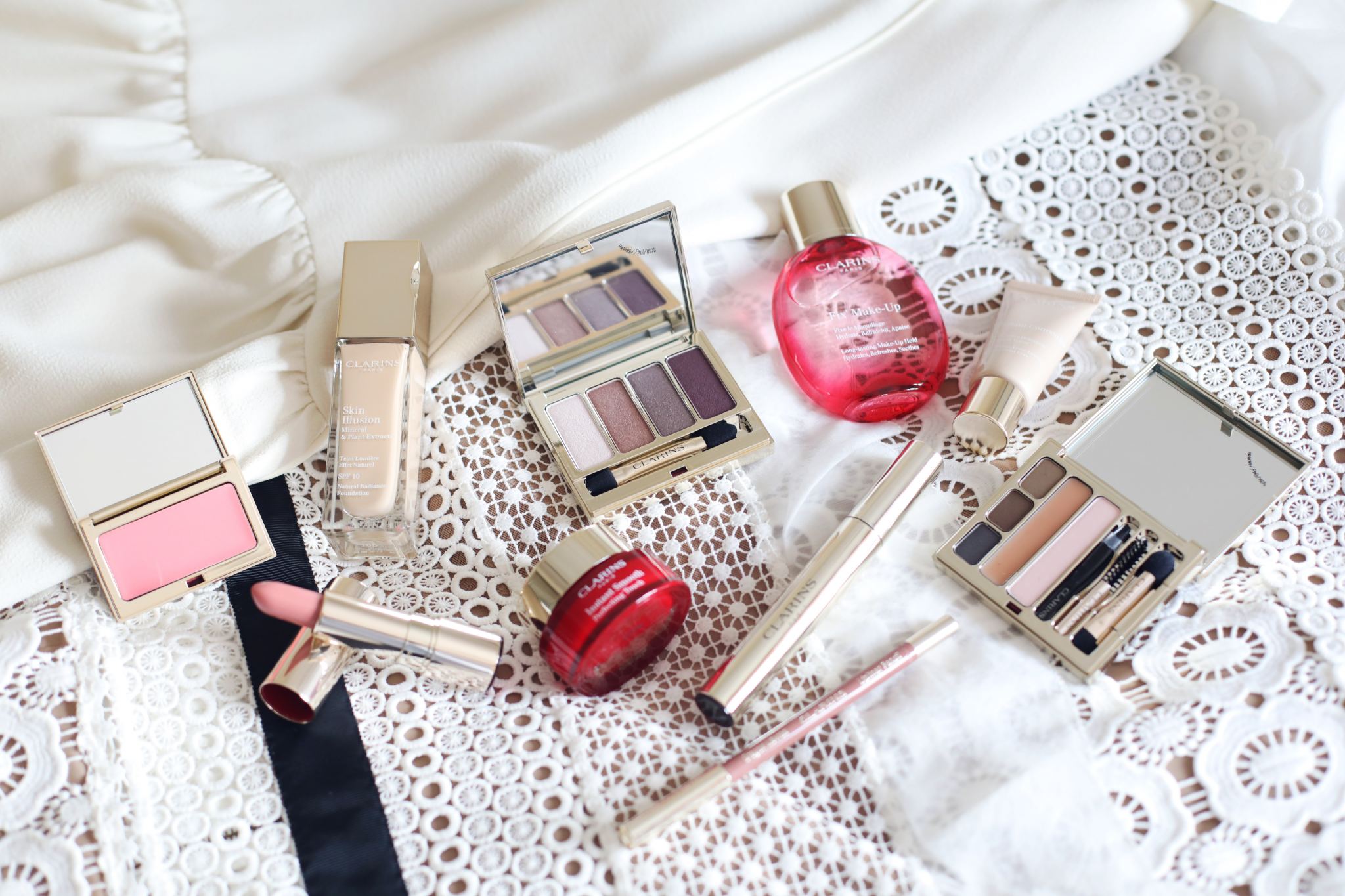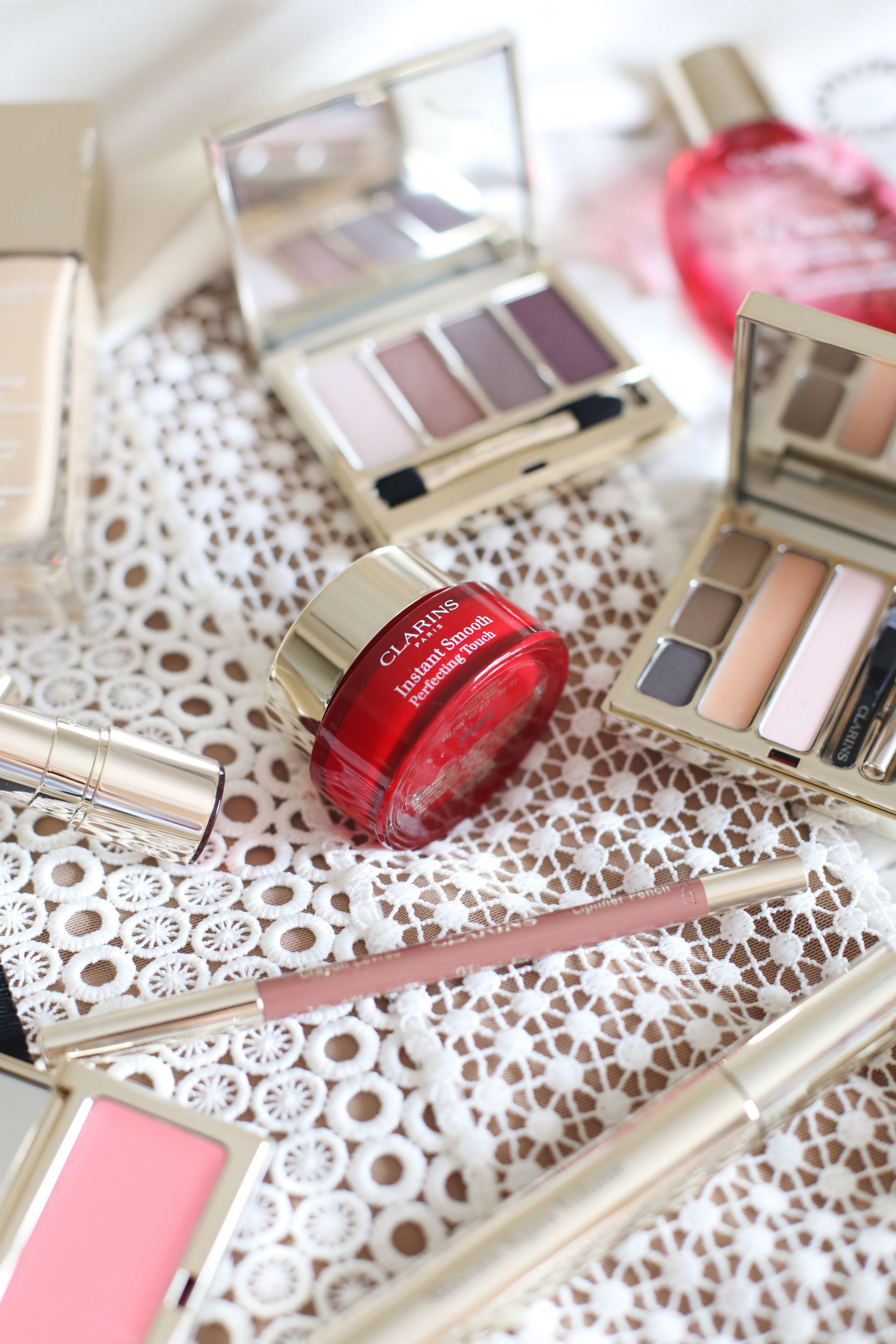 For the base, the skin was prepped with the Clarins Instant Smooth Perfecting Touch Primer . A cult Clarins favourite and one of their best selling products. A smooth and silky cream that primes the areas of the face that require some extra smoothing. It forms a beautiful base for foundation application above.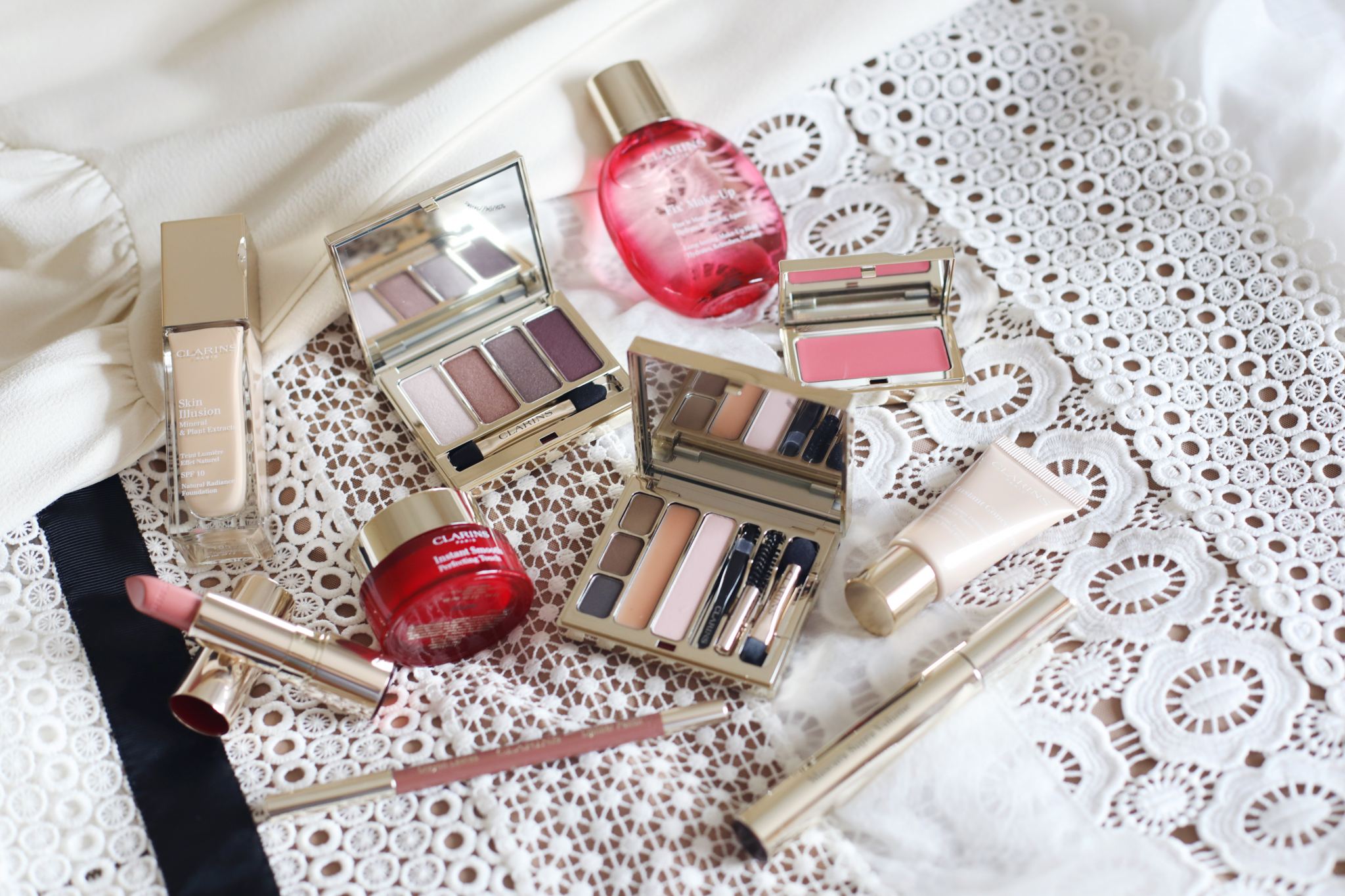 The foundation above is the Clarins Skin Illusion, with a natural radiance and flawless coverage. It is not too heavy yet still provides a beautiful, flawless complexion. The finish was what I would describe as a radiant matte. The skin glows without a dewiness, perfect for those with more oily skin types and yet still hydrating for those with more dry complexions. On my dry to normal skin, it is the type of foundation that does not necessarily need powdering. But I would highly recommend you powder on your special day, just for that added longevity.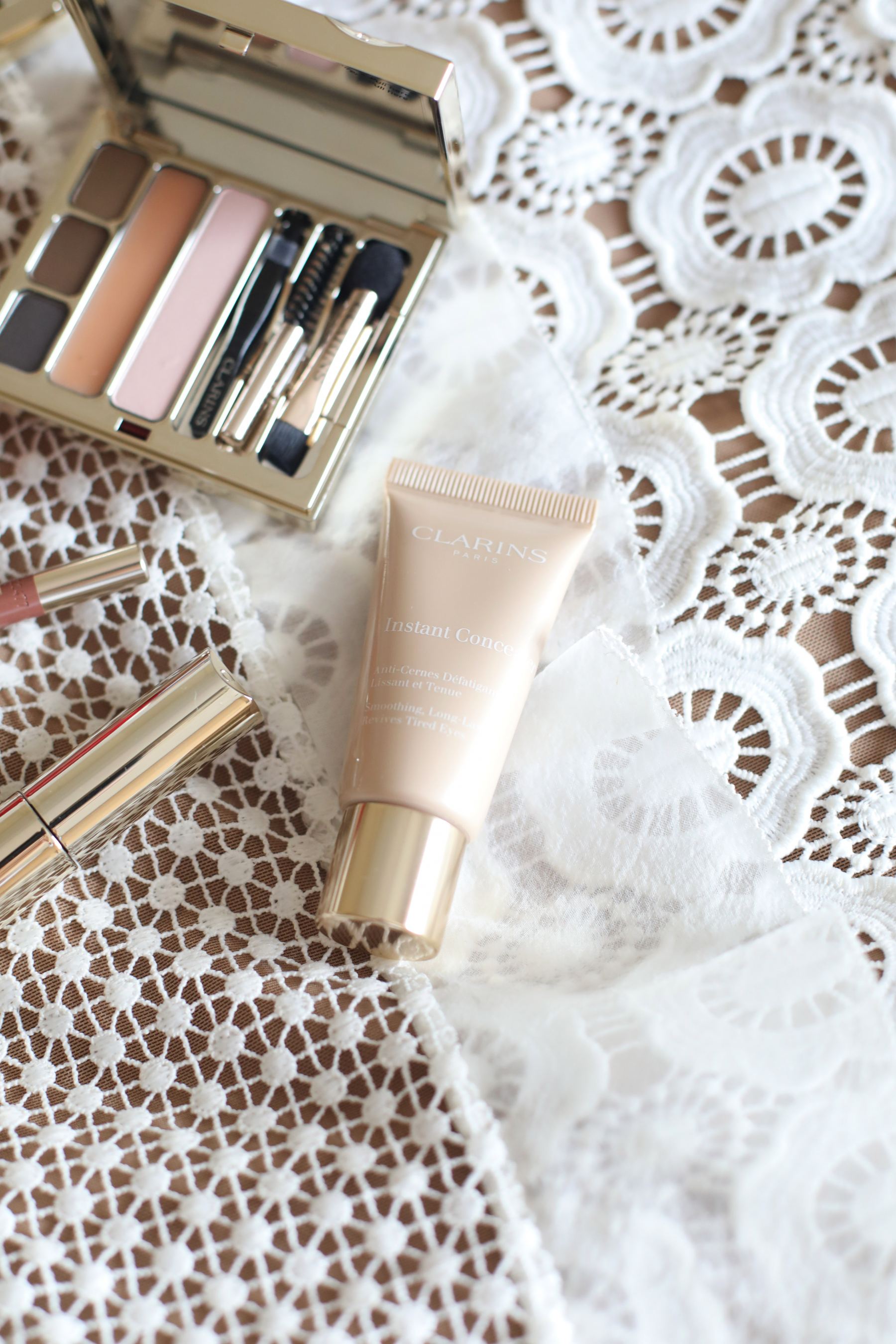 Under the eyes, the Clarins Instant Concealer, here in shade Fair. I have used the concealer for years, and still class it as one of my all time favourites. It has a lightweight consistency but packs a lot of pigment to cover those dark circles. It blends easily, especially with a makeup sponge but just as effectively with your warm fingers. I used this on my mum for her wedding and she really loved it.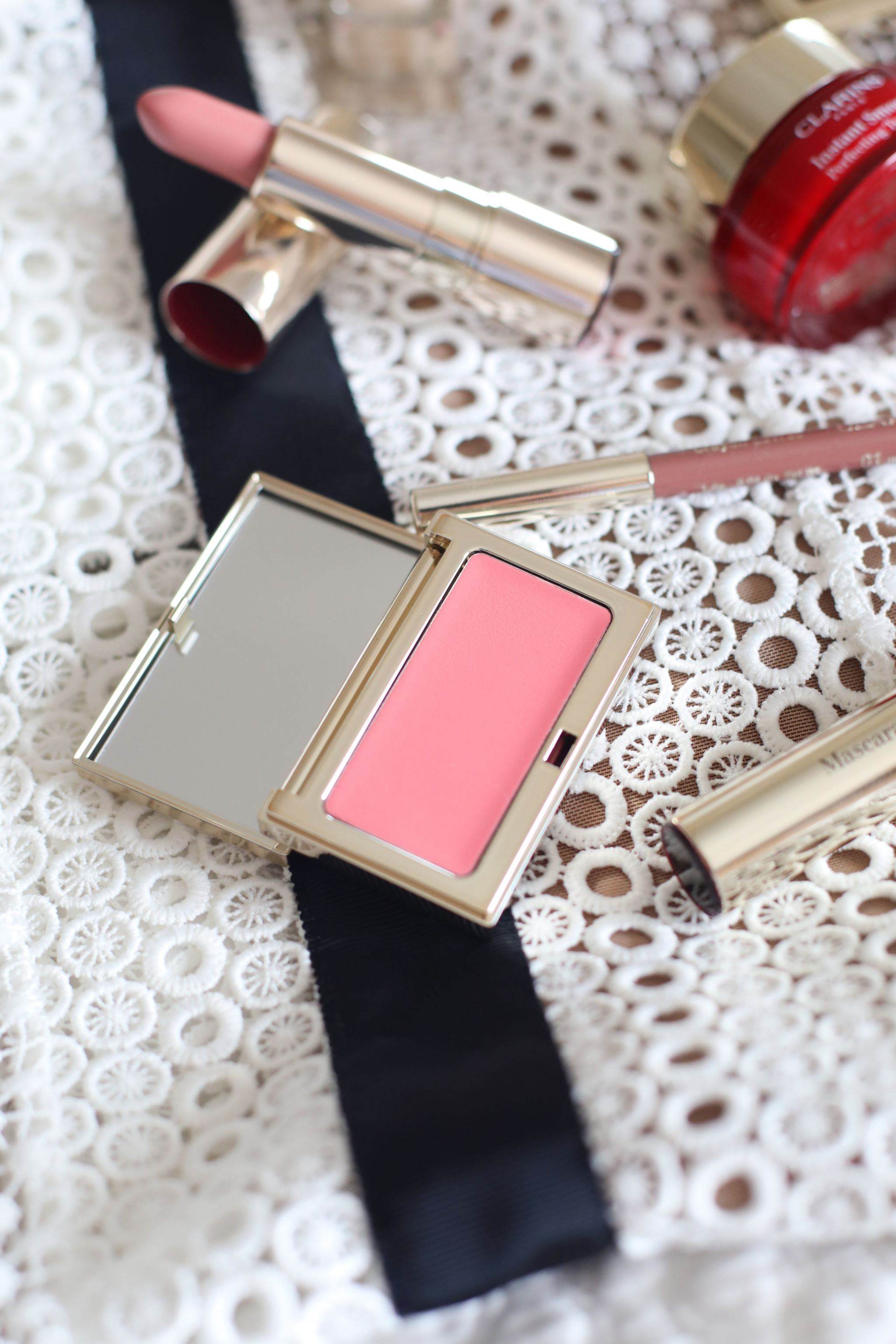 On the cheeks, a subtle rosy glow from the Clarins Multi Blush in Candy. I love the consistency of these products, with a cream finish that provides a more natural, radiant glow to the skin. Rather than a powder blush, this product blends seamlessly into the apples of the cheeks whilst picking up a touch more light, due to the cream. The face just looks lit from within, rather than powdered with product.
For the lids, this Clarins 4-Colour Eyeshadow Palette in Rosewood is my favourite of the range. This comes in a variety of alternative shades, and I know that many would prefer bronze and gold tones for their wedding day. Yet for many, the purple and bronze shimmers in this palette are a stunning alternative. Especially for those in the blonder categories. I used the lightest shade for my inner corner, the bronze to the lid, deep grey to the outer corner and swept the purple over the crease of the lid to the outer corner also, deepening the colour and providing a wash of rich, warm tones. The finish is absolutely stunning and after filming a youtube video right after taking these photos, it would seem that many of my subscribers thought so also. The colours really enhanced my eye colour and warmed up the tones in the whole look.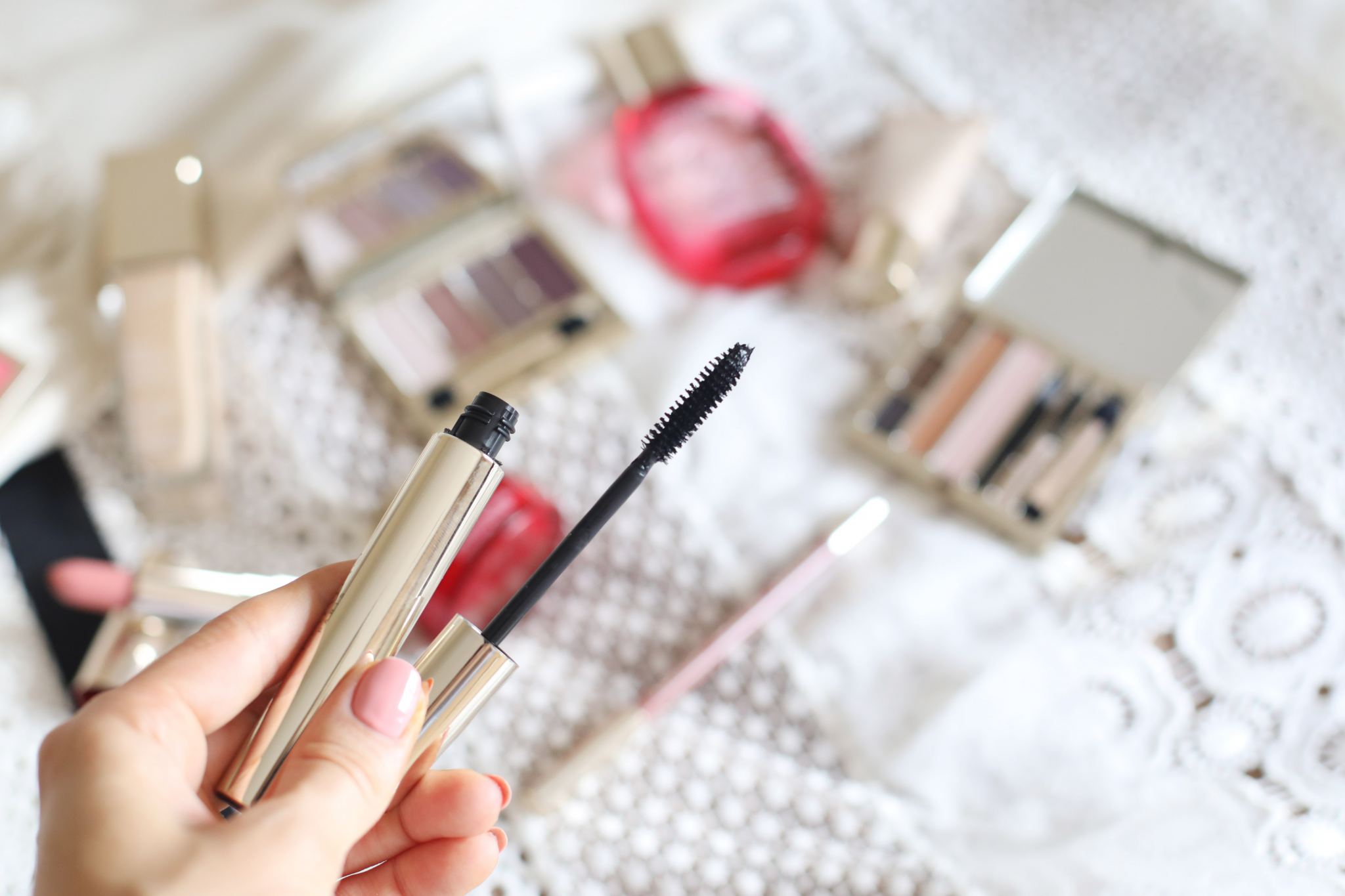 To awaken the eyes, a coat of the Clarins Supra Volume Mascara. This elongates, separates and lengthens the lashes with a deep coat of black. You could go for a brown mascara if you are not as used to wearing any eye makeup, but I say go for black – it's your wedding day! It will add so much more definition to your eye shape, opening up your eyes and finishing off your makeup look to perfection. The thin brush of this mascara also makes it quite an easy application for upper and lower lashes, ensuring you won't ruin your eyeshadow with blobs of accidental mascara.
For the brows, the Clarins Perfect Eyes and Brows Palette is a fantastic kit for those who want something simple and effective. The peach wax can be brushed into the brow hairs with the spoolie brush, to groom and tame the hairs into place. With the small straight brush, you can then choose from a blonde, brunette and black eyebrow shade, or a mixture of a few, applying them straight over the wax in short brush hair strokes. Continue brushing with the spoolie to keep the look more natural. And with the light pink powder, this can be applied just beneath the tail of the brow on the brow bone, to highlight and elevate the look of the eyes.  With a handy set of three brushes and a mirror, this is a fantastic travel kit. In complete honesty, I would also use my own angled brush with the kit, in order to  create a really precise brow shape, but the kit itself is actually fantastic by itself.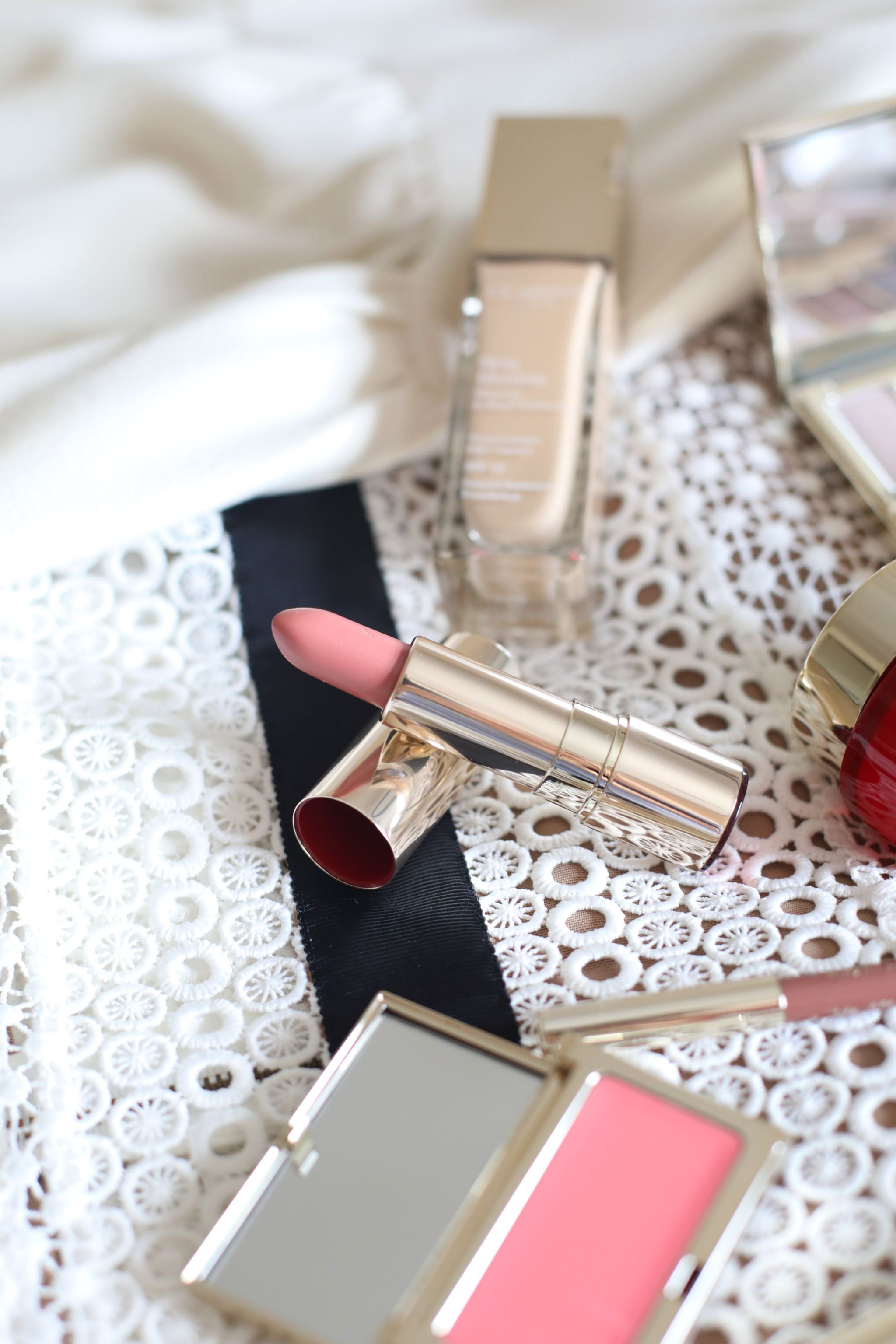 On the lips, I would recommend you always line before lipstick. It's the one thing I have learned over the years, as lining provides a fuller pout, as well as often helping with the longevity of your lip look. Here I lined the lips with the Clarins Lip Liner in Nude, accentuating the cupids bow and creating a soft line around the full lip shape. I also like to use my finger to pad away some of the product to blend it into the lips a touch more seamlessly.
And for the lipstick, the Clarins Joli Rouge Lipstick in Pink Praline, here in an almost perfect shade of nude pink. I honestly think this is a wedding gem. The finish is hydrating, comfortable, pigmented and with a beautiful subtle sheen. It catches the light in all the right ways without being sticky, glossy or too over the top. The finish is subtle, beautiful and understated and I think totally perfect for anyone's wedding day. This shade is honestly a winner for me.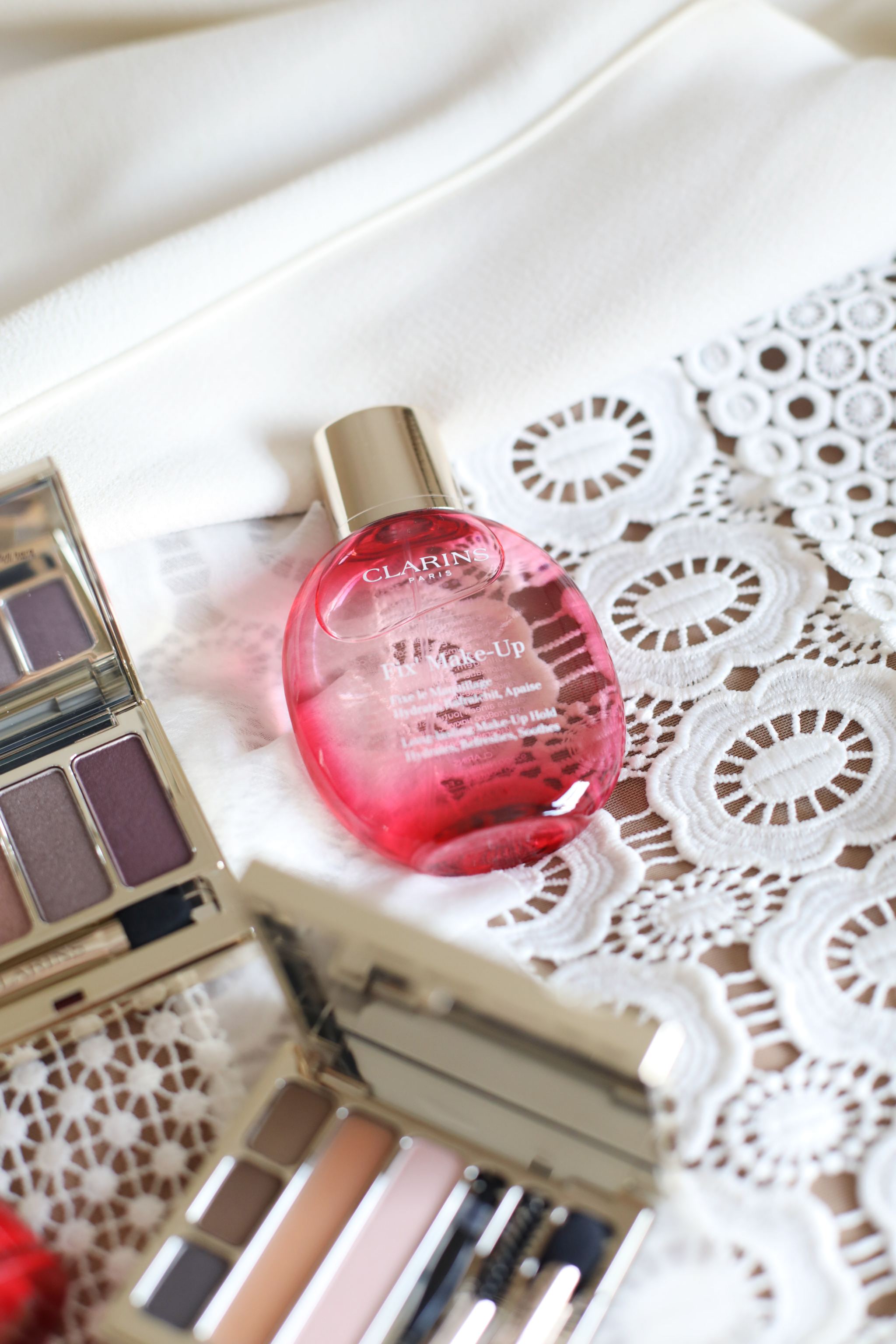 And to set your masterpiece, the Clarins Fix Make-Up spray. I never forget to set my makeup, and on your wedding day it is absolutely crucial. You need to maintain its look and finish for as long as possible. A setting spray will help to set down the layers of makeup you have applied, often removing any powdery finishes, locking everything into place and offering a touch of hydration to boot. This is in a wonderful travel sized bottle that I feel looks like a mini perfume. You can hold this about 15cm away from you face before spritzing it across your face from left to right. Please test the spray before you apply directly over your makeup though – you don't want any accidental nozzle mishaps!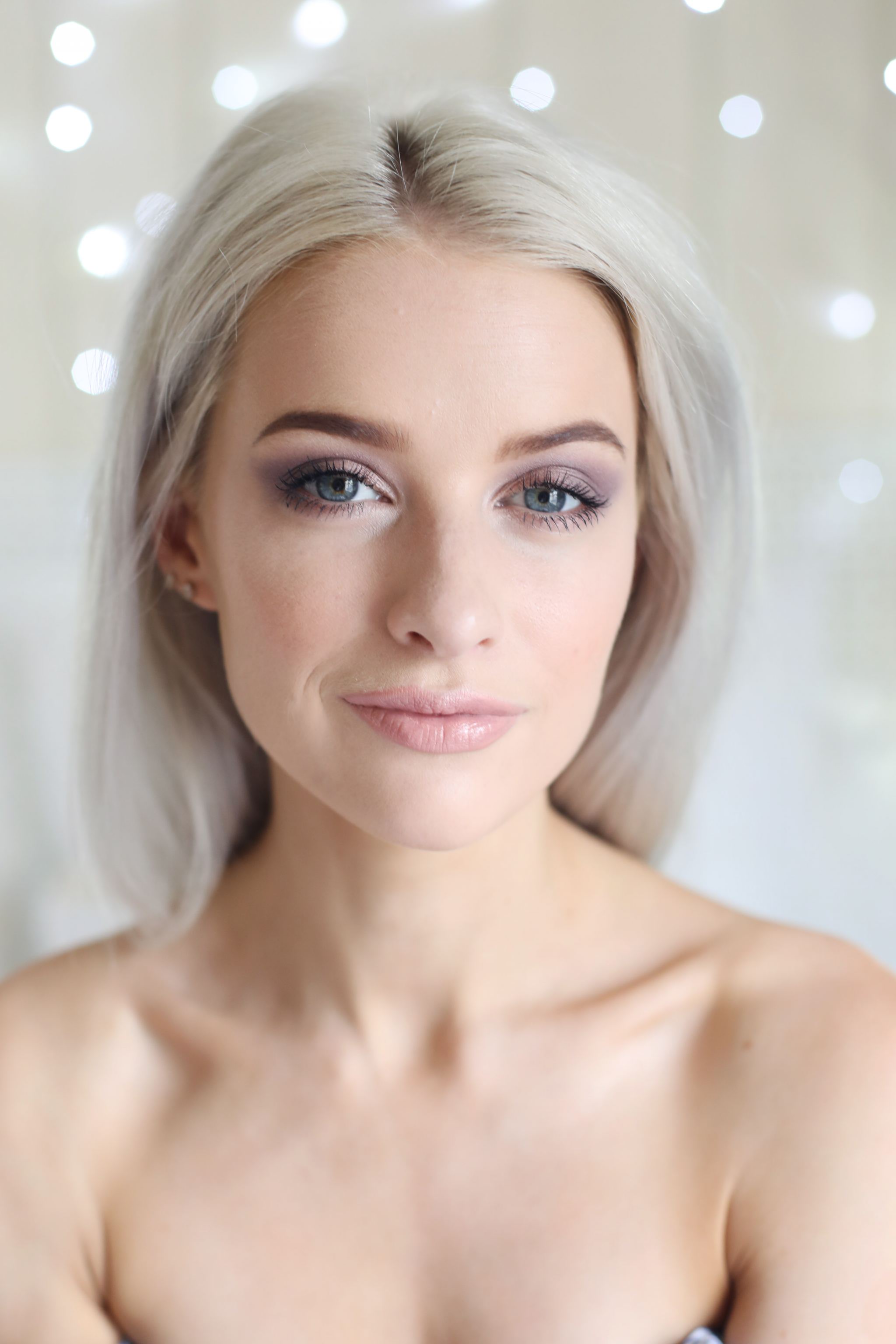 The perfect wedding look. Light, flawless and yet naturally beautiful. The eyeshadow shade is complimentary whilst ethereal and angelic. The eyes are open and awake with the mascara and the lips look kissable yet comfortable. I cannot wait to hear what you think. And please do let me know your own wedding makeup gem. Was there one product that you absolutely love now because it was your makeup saviour on the day? Please do share your makeup wonders with everyone else in the comment section!
Sign up here for a weekly catch up of everything Inthefrow