07/07/16
We're All In This Together
When I sit down to create content for the blog, it tends to be the topics, brands and experiences that are at the forefront of my mind that develop into the posts you see here on a weekly basis. There's never a strict timetable I encourage myself to stick to, as I know from experience that the posts that I feel particularly passionate about, are the ones that I feel most proud of. These are also the ones that are received with the most positivity, encouragement and empathy.
The past few weeks I have found a lot of my thoughts and ideas have developed into advice posts or topics with a more personal touch and these posts are the ones where I spend hours delving into the comments left for me. It still astounds me every day that my blog can be a source of relief/advice/support for those who choose to read. Reading those particular comments where people feel safe enough in my little corner of the internet to share their worries and issues makes me strive to continue the growth of my blog. I will always try to use my social platforms, just like so many others, to spread positivity, happiness and a whole load of love whenever I can and there are a few Girl Bosses out there that inspire me every day to continue to do so.
Here's to the Girl Bosses that keep me on my toes creatively, keep me inspired to spread the love (heaven knows we need some right now) and keep me excited to support each other through this wonderful journey.
It may come as no surprise that my first choice is quite obviously Victoria Beckham. If you've been here for a while, you'll know about my admiration for this lady. Not only has she reinvented herself from pop star to fashion designer, she has done it incredibly successfully and all while being a mother of 4 with a great sense of humour to boot. Her success seems never ending, her style makes me regularly swoon and she still appears to dedicate time and love to her family as well as throwing her weight behind some amazing charities. She's surely superhuman, no? Nevertheless I think I'd like to earn the success that comes from a career like that, no matter the amount of hard work needed. They say you should never meet your idols but I can honestly say after the pleasure of Victoria's company a few weeks ago you really should. And I suppose it doesn't hurt to have a namesake to look up to.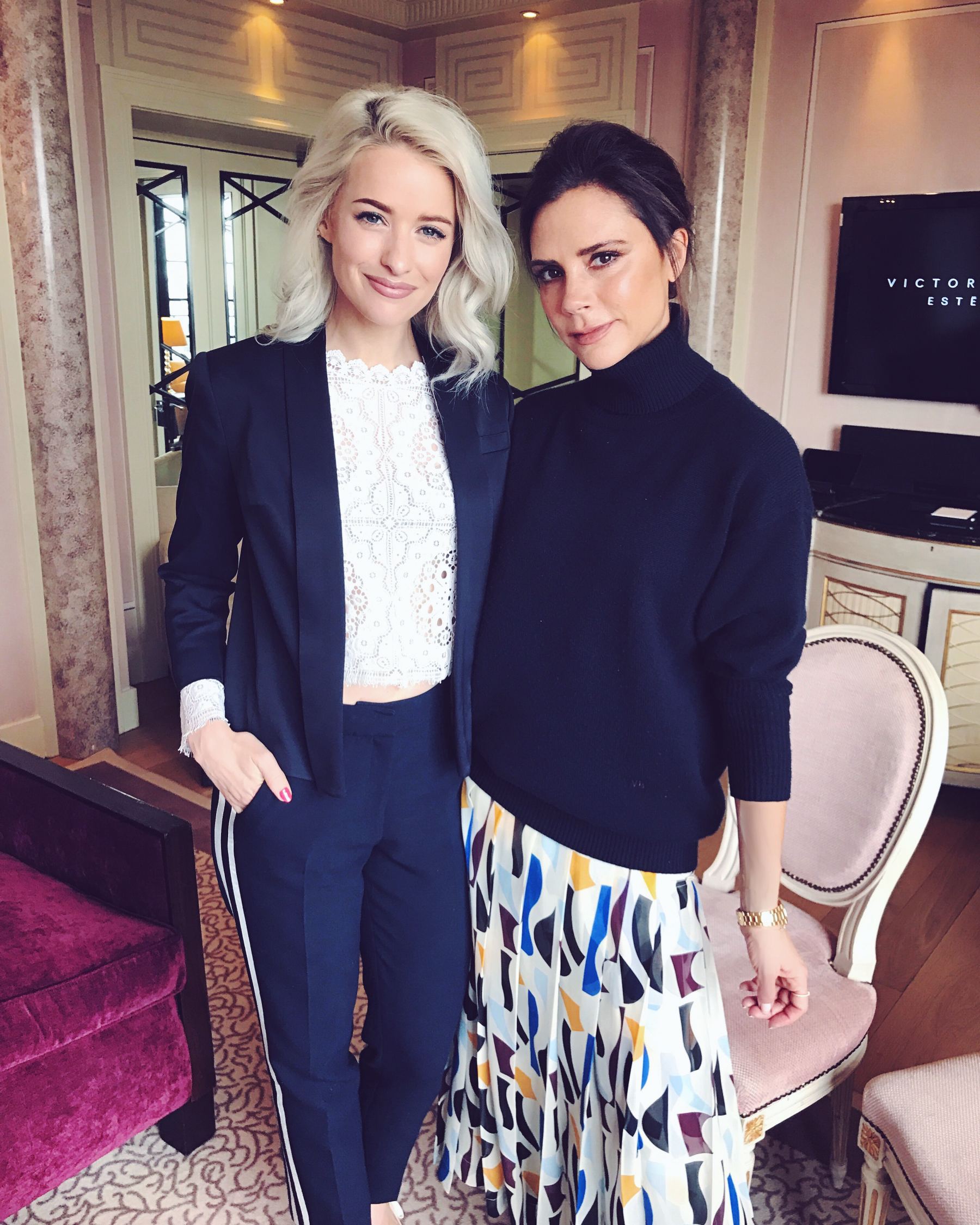 Estee is such a wonderful human it's actually hard to put into words the admiration I feel for her and her work. In an online world where we all strive to find a niche that we love and are passionate about, Estee seemingly so easily stands her ground and lives her own successful life. She is so cool and collected, and an amazing source of inspiration because of this. She just has this presence that oozes professionalism, confidence and maturity with a real sense of calm. If you haven't read Estee's book Bloom I couldn't suggest more heading over to get yourself a copy. Bloom was honestly the first book I read from cover to cover in almost 5 years and the ideas and inspiration it gifted me were in abundance. It's a must read!
When thinking about people who push me to be an all round better human no one comes higher on the list than this one. Someone I am extremely lucky to call a best friend. Carly motivates daily, with her amazing spirit, lust for life and her ability to empower others so selflessly. There will always be times in life when you need a little help from another to stay motivated and positive and there is no one more able to do that in my life than her. Carly stands for all the things she believes in with such passion that I feel myself bursting with pride to know someone who so many look to for inspiration. She puts 100% into everything that she does with so much gratitude and excitement, and she shines with such love and compassion for others that you rarely see in another human. And it goes without saying that she has the greatest butt I've ever seen which you can see more of over on her website.
If you don't already follow Patricia over on YouTube you're missing out on one of the most confident, enthusiastic and sassy ladies I've ever meet. Her energy and smile are both infectious and she seemingly has the ability to balance it all with such grace and professionalism. Not only do her videos quite rightly attract hundreds of thousands of views with every upload, she runs her own successful businesses with a team she looks after, all while embracing family life with love and humility. She had a beautiful baby, Grace, but you may not have even realised, as she continued filming up until the point that she gave birth and was right back into work just after. She is honestly superwoman. She exudes so much spirit for what she does and doesn't apologise for doing so. She is her own woman and her tenacity to succeed doesn't overshadow just how humble and beautiful a person she is. I feel incredibly lucky to have worked with and met such a huge inspiration.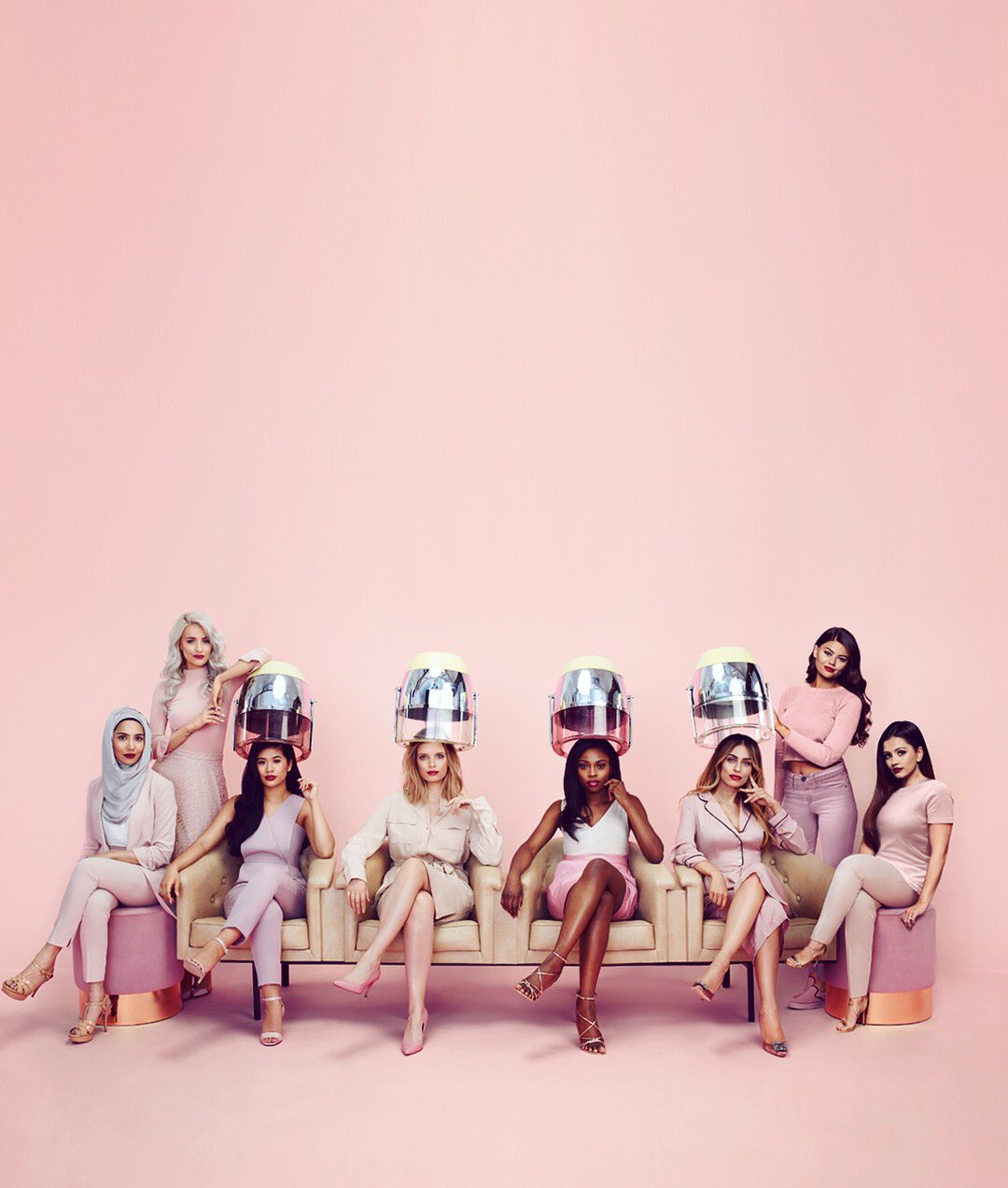 I couldn't end this list without writing a little about Chriselle Lim and her amazing blog The Chriselle Factor. Not only is Chriselle at the helm of a blog I absolutely adore, she is one of those woman that pushes me to create better content everyday. She's so ahead of the fashion game with an obvious drive and passion for what she does, yet she is so humble, modest and charismatic with it. She is such a huge inspiration for any woman who wants to successfully balance building a family, whilst looking absolutely incredible and keeping an amazing business in check. Plus after meeting her a number of times, I fell for her even more when it was confirmed that in fact she is just as fabulous in person. I am always so eager to see what content Chriselle has created and to see what boundary she is pushing next. If there's someone I am looking up to right now, it's definitely this fabulous lady.
These are just 5 of the many hugely successful people dominating right now but who are the ones that you look up to for motivation and inspiration? I would love to know who encourages you and would love to discover some more people to add to my list of Girl Bosses!
Sign up here for a weekly catch up of everything Inthefrow