This post is a paid for advertorial in collaboration with Nouveau Lashes
16/06/17
Nouveau Lashes LVL
Step by Step: Length Volume Lift
I have been so excited to write this post ever since the first time I tried this treatment. It immediately became a must have, as soon as I saw another Youtuber talking about the procedure with her wide, fluttery lashes; and I knew I had to try it. On the day that I finally booked in,
LVL Enhance by Nouveau Lashes
 swiftly became my most favourite beauty procedure.
This post is a step by step, ultra detailed review and run down of what to expect from your LVL Enhance treatment. I'm pretty sure there are not many posts out there like this, so I'm really excited to show you what you can look forward to. I have had this treatment done now maybe 12 times – with 6 week top ups whenever I have time to nip in. The fact that it lasts for 6 weeks makes this one of those fabulous, low maintenance beautifiers out there.
It takes around 45 minutes to an hour, involves you lying down with your eyes shut and quite frankly, taking 45 minutes to do absolutely nothing. I cannot fault it. It doesn't hurt and there is absolutely nothing to worry about – although when you see the photos below you will notice how unusual it looks. But of course it is – the procedure is curling and tinting your lashes with various bonding gels to leave you with beautifully dark and curled lashes. It's not going to look pretty. I would only go as far as saying it's an odd feeling, with your eyelashes pressed upwards over a curling shield, but that is as far as it goes. I promise, this is not a procedure that hurts – I have fallen asleep twice having this done!
Nouveau Lashes were the original pioneers of this style of treatment, creating a procedure that enhances the natural lashes of those that just need a boost. If you're looking to book in though, ensure that you head to an official Nouveau Lashes approved salon for the treatment, as otherwise the results may not be quite the same. You can find your closest salon with their easy salon finder to make 100% sure!
Continue reading below for all of the steps involved and what you can expect from your treatment and I hope that perhaps you become a converted LVL lover like Moi.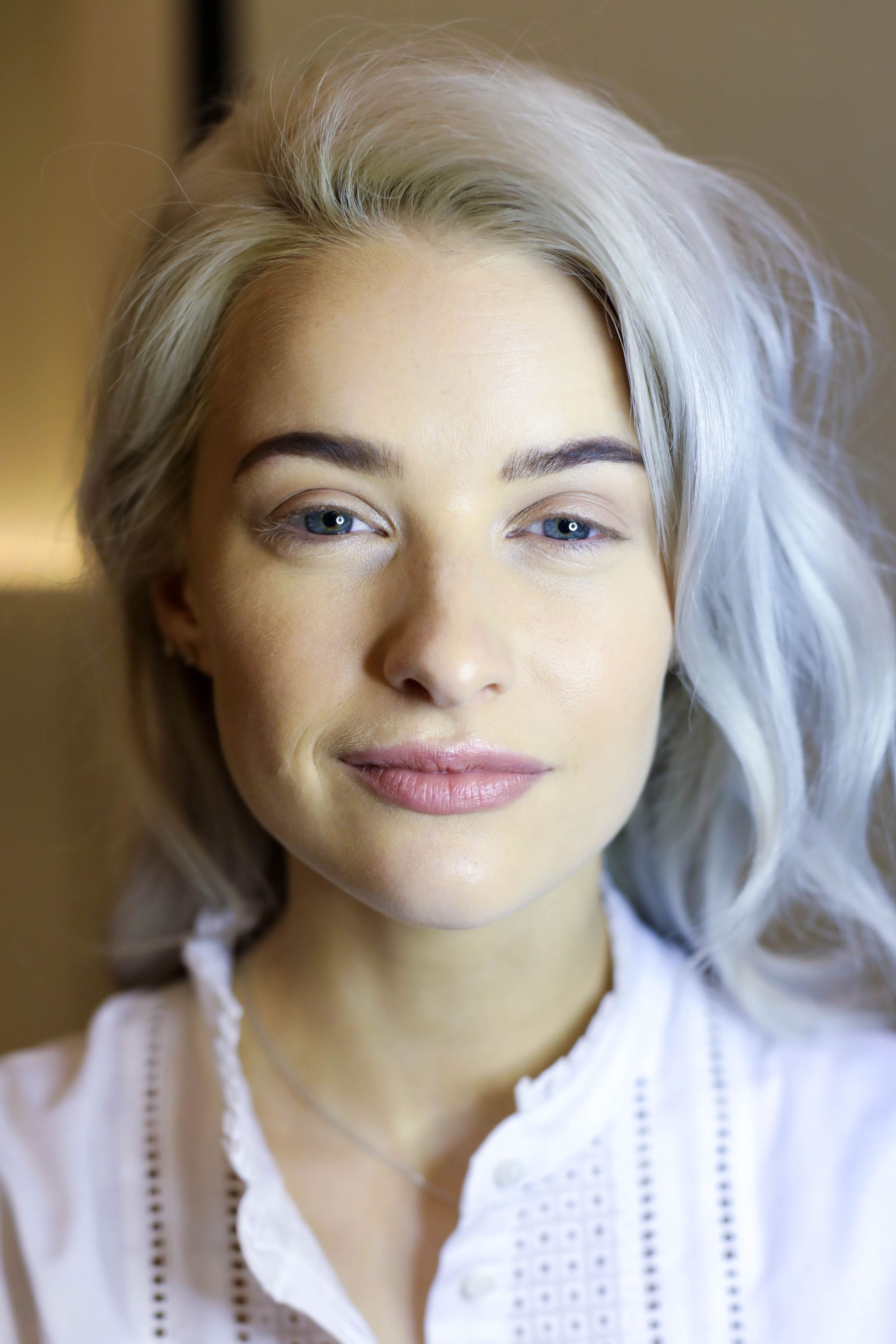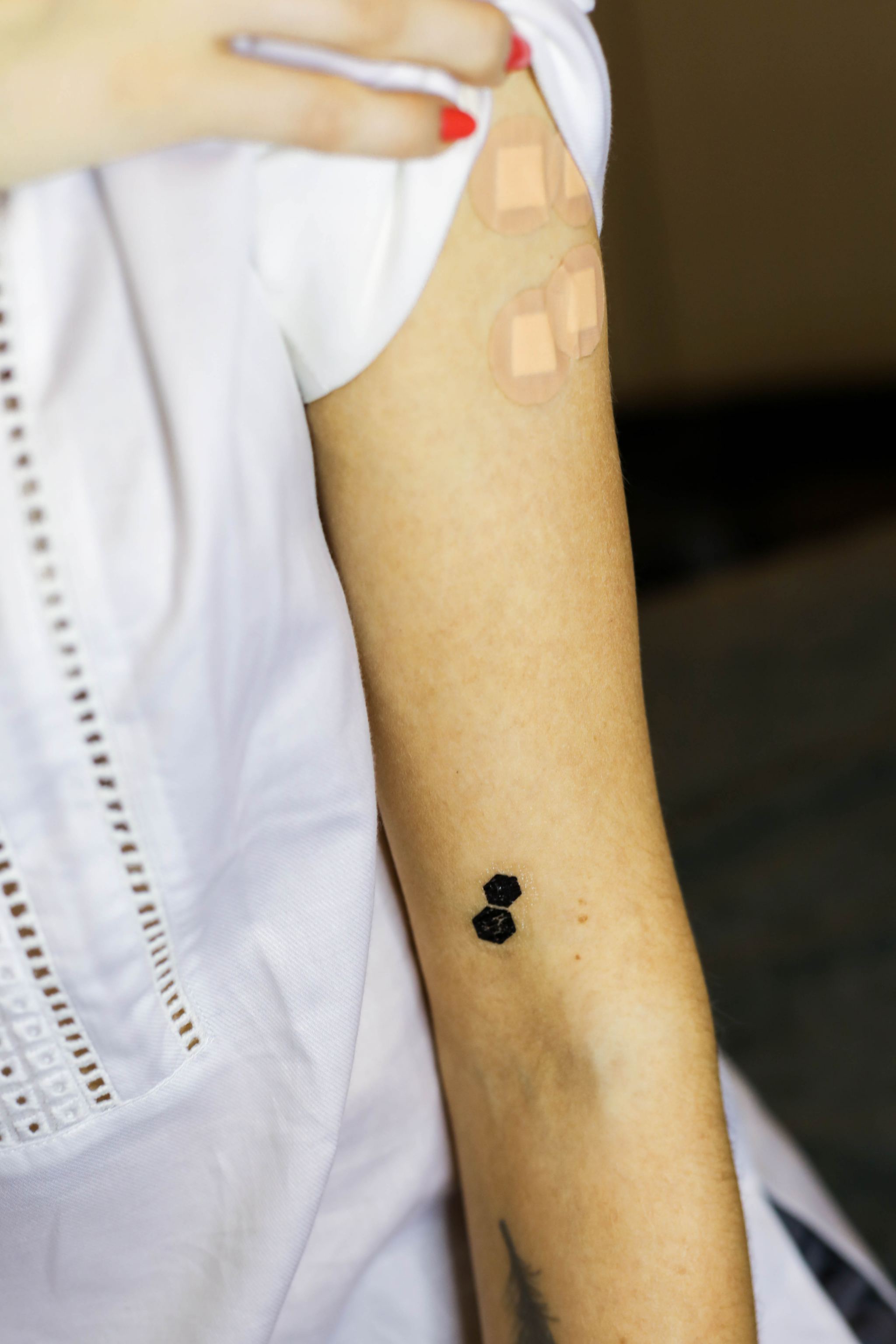 1. Patch Testing
Step one is about understanding whether you can actually have the treatment or not. Nouveau Lashes are obviously very careful when it comes to the safety of the treatment, with it concerning such a delicate eye area; and so you will need to patch test your skin with the various dyes and chemicals before the treatment. If you can nip into the salon you wish to visit (find the list of salons here), the technician can apply the treatments to your skin in a patch test, 48 hours before. However, if you cannot make your way to the salon beforehand, Nouveau Lashes are able to send you a patch test kit for home usage.
As you can see in the photo, I applied four different creams to my arm and covered each with a small plaster, all included in the pack. And I added the black hexagons to the inside of my arm, to patch test the lash dye too. This will check for itching, redness or irritation. If you have no reactions, then you're good to go!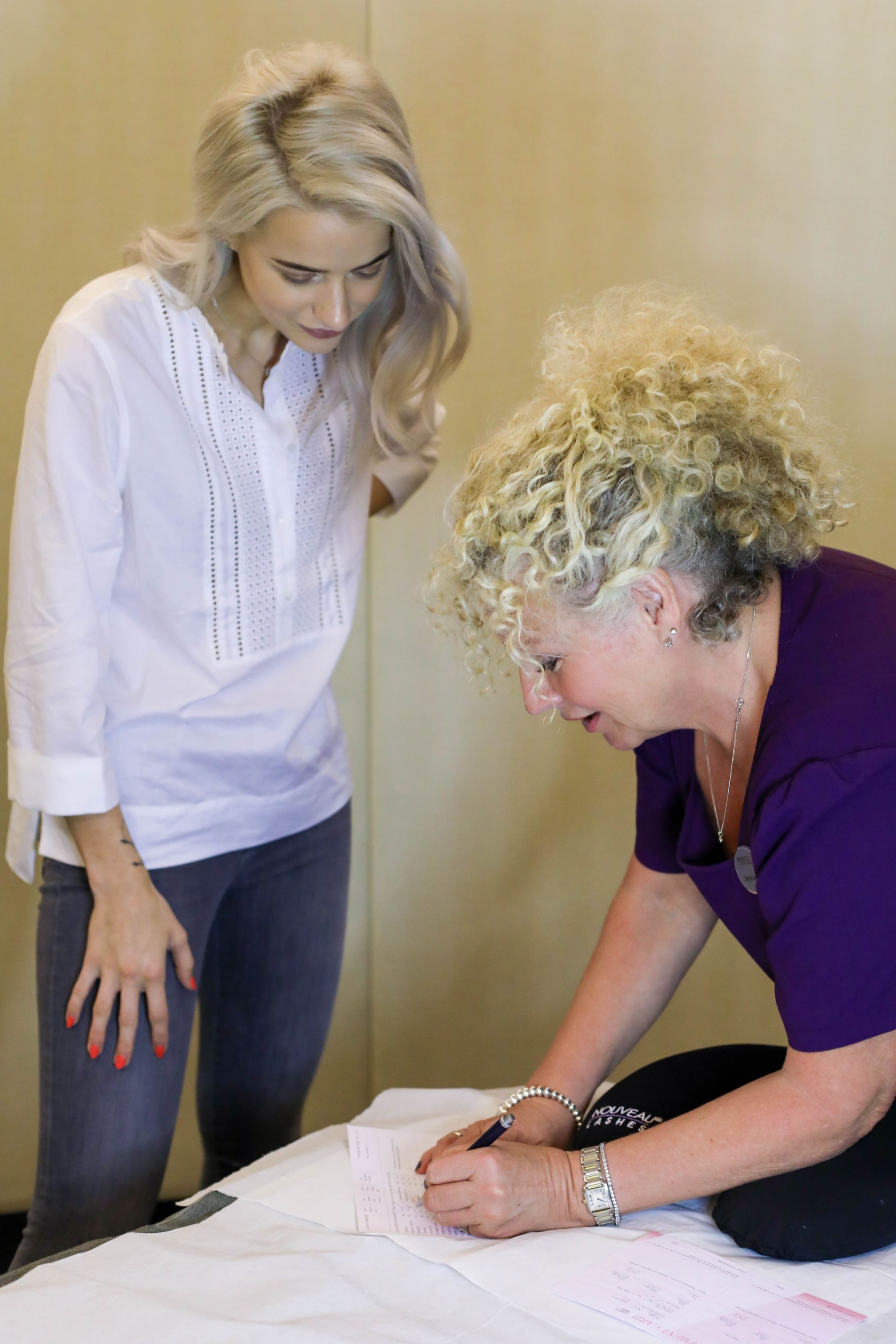 2. Client Records
When you reach your salon, the technician will ask you a number of questions for a client record card. This just talks you through various ailments you may or may not have, to give the technician more of an understanding of your health.
3. Preparation
When you're lying comfortable on the table with your head on a neck pillow, a hair net is applied over your hair and a headband to your forehead. This headband later becomes a small area for the technician to place their tools and dyes, for their easy access to applying the treatment; as you will see below. At this point, you will have your lashes cleansed with eye makeup remover and cotton pads.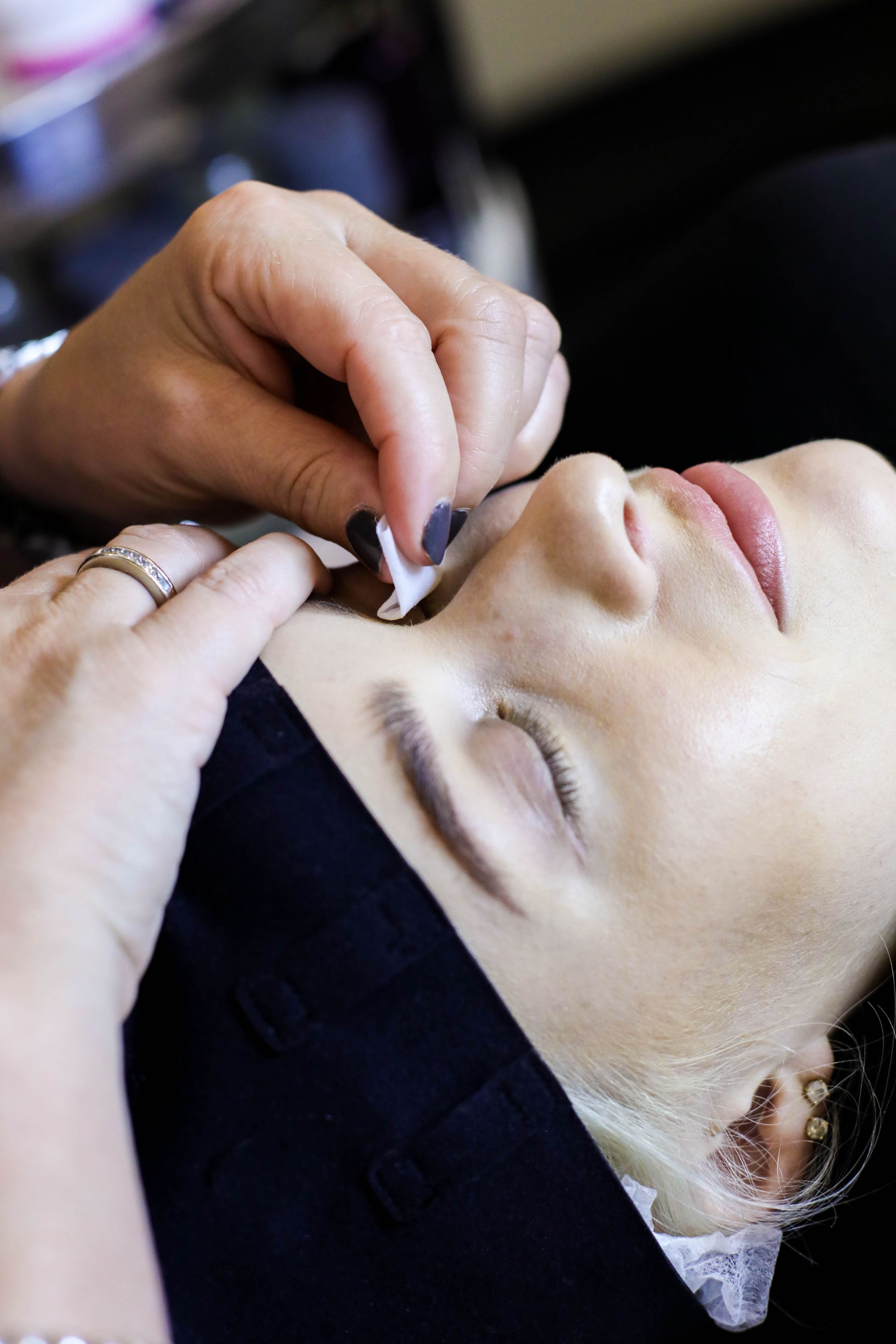 4. Cleansing
The lashes are also cleaned with a Protein Remover Pad to ensure no oils or residue are present before the treatment.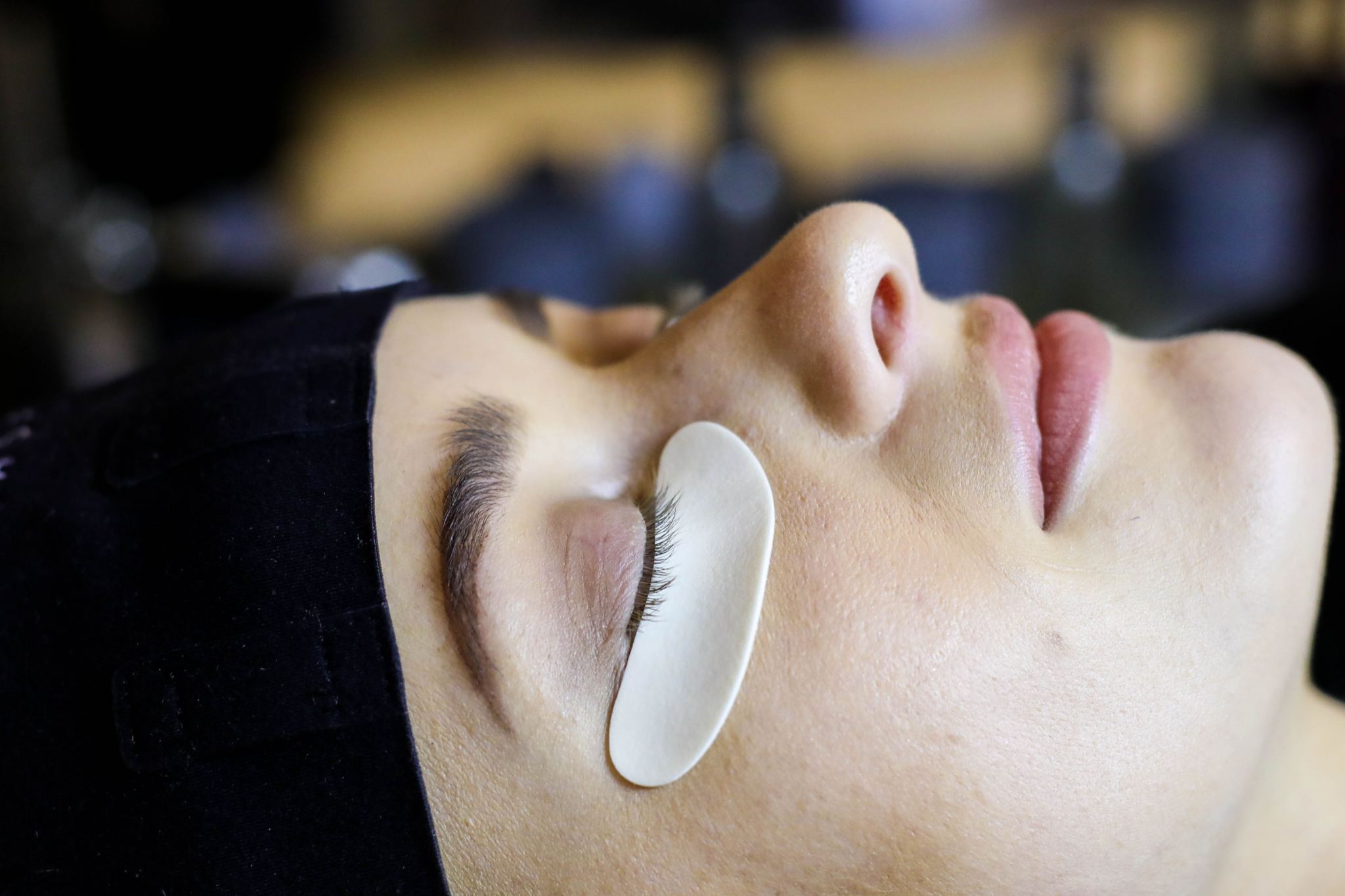 5. Protecting the Lower Lashes
Under eye treatment pads are applied over the lower lashes. This ensures that no lower lashes get caught in the curling procedure – as let's be honest, that would look kind of silly. The sticky pads are really comfortable and light, ensuring the lower lashes are pressed down to the skin whilst the treatment takes place. The pad sits up to your water line, not on your water line, so don't worry.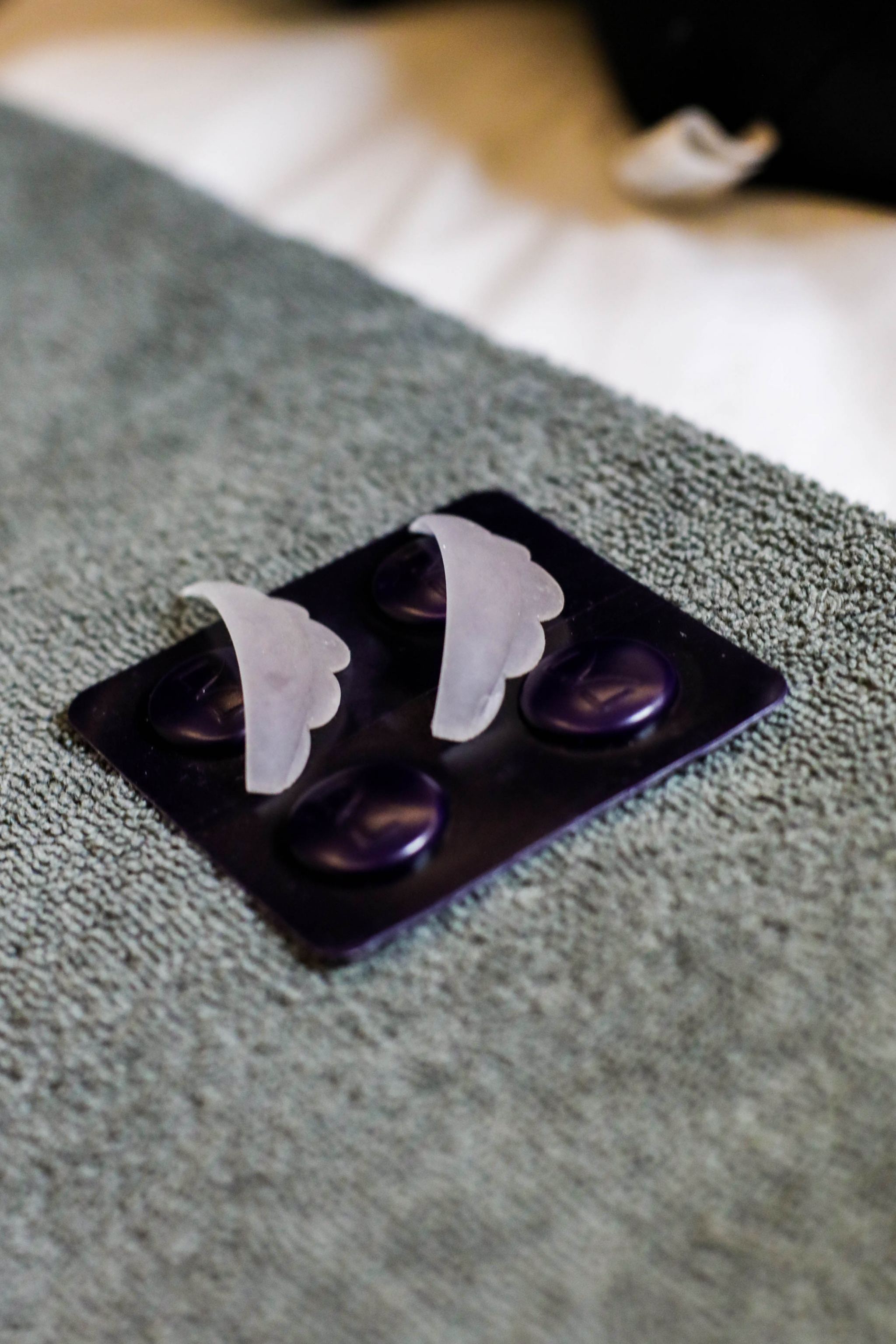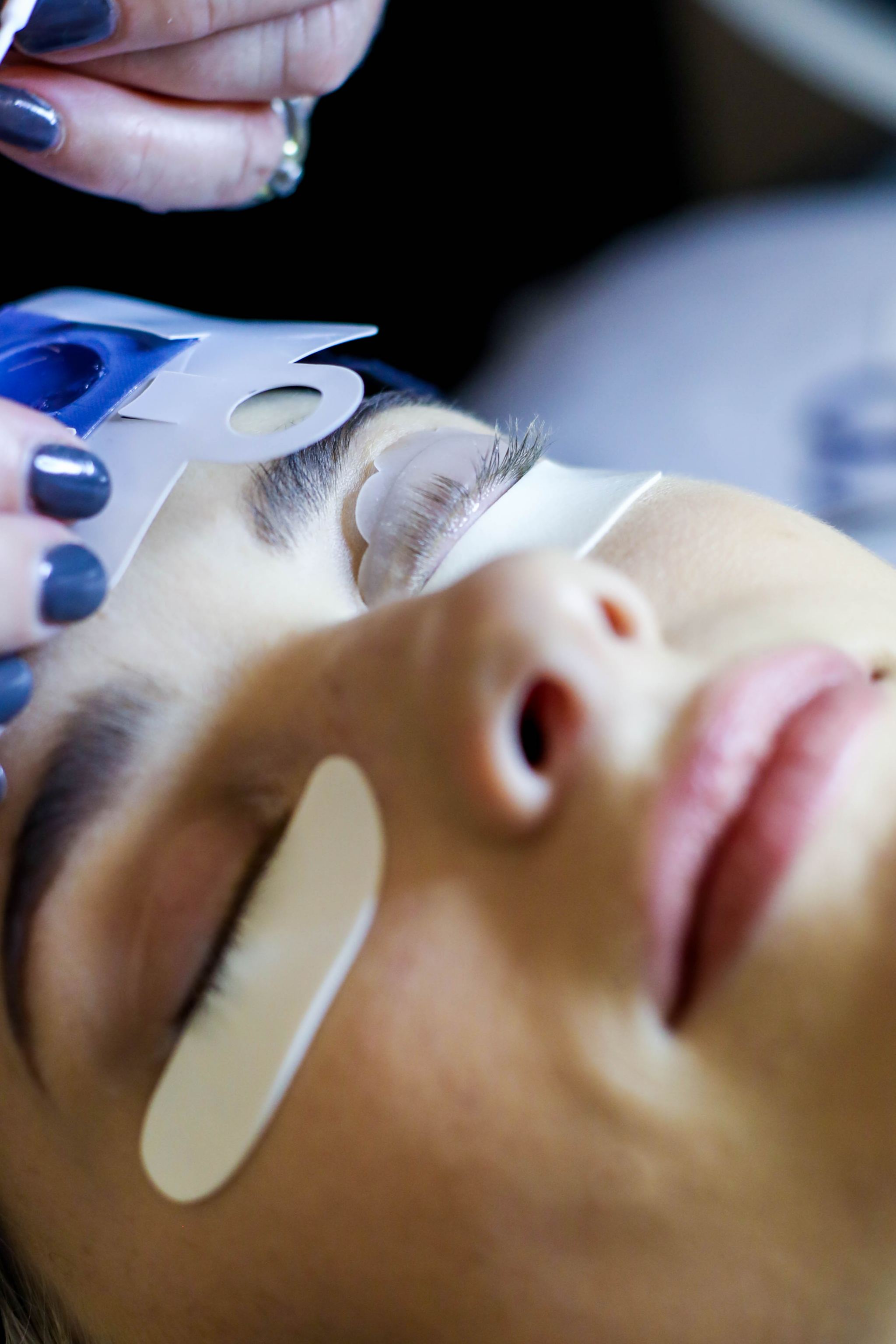 6. Curling Shields
So, the premise of the treatment is that the lashes are pressed around a curled shield on your eyelids – the scalloped silicone pads you see here. In brief, various bonding formulas are applied to the lashes, they are dyed for a beautiful end result and your lashes come off of the shields, formed into the shape of the curled shields. Hence curled eyelashes.
There are three shield sizes available – small, medium and large. It is best to discuss which size to go for with your technician, but in general, it relates to the length of your lashes and your desired end result. Generally speaking, the medium shield works for the majority of lash types. The smaller shield can have a more intense lifted effect and is often used on shorter eyelashes. And the larger shield is often used for those who want a more subtle lift – perfect for those who have a very natural curl anyway and need a small enhance.
For me, my eyelashes point forwards, straight and down, and thus this treatment is a big difference for me. And so, I like to go for the small shield lift, to give me as much lift as possible. On someone with curled lashes, using a small shield would bear far more intense and extreme results than you see on me here, due to the type of lashes I have. So bear this in mind. And in which case, your very curly lashes may only need a large shield, to get a lifted desired effect. Your technician can help you to decide.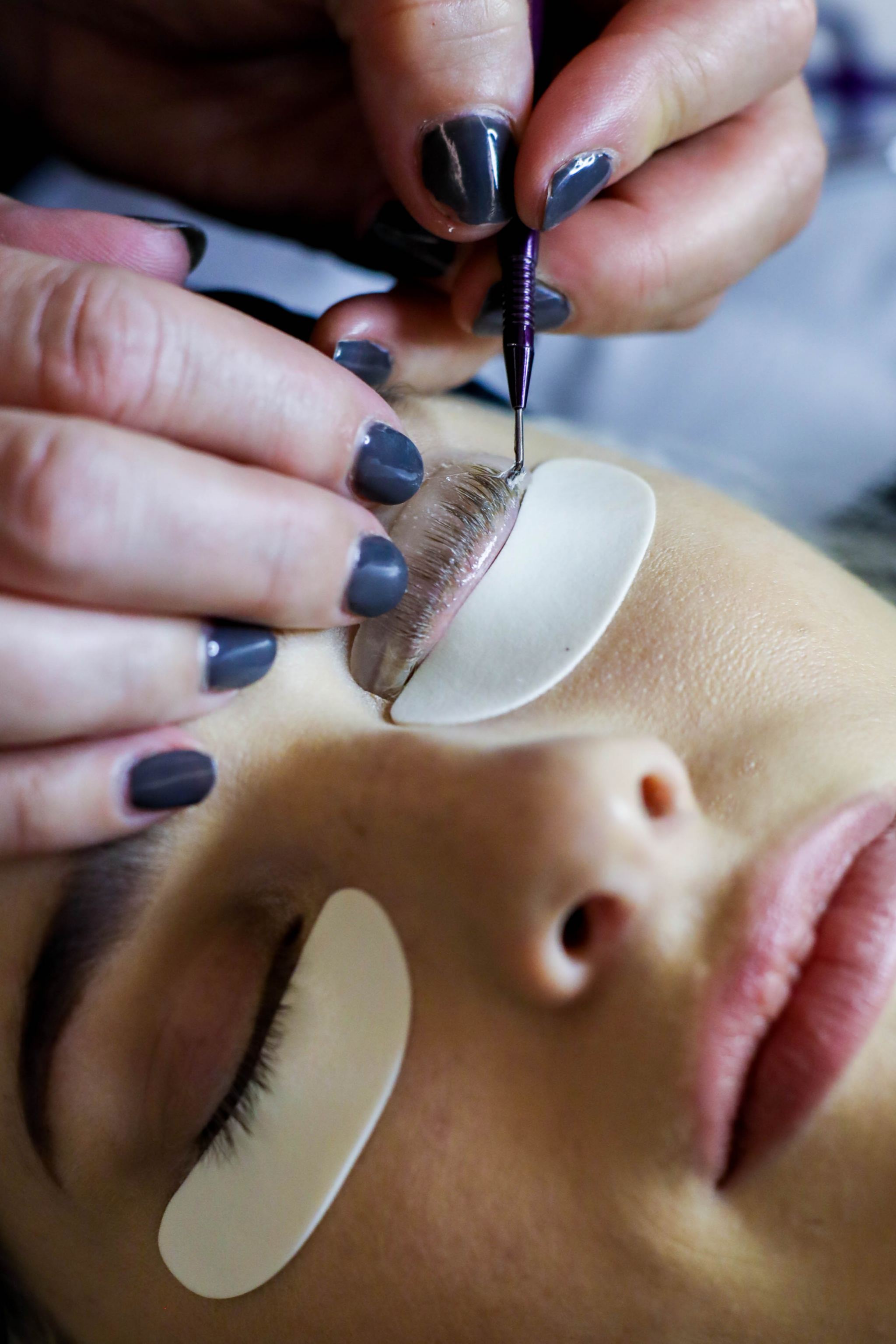 7. Bonding Gel
With your shields applied, the procedure can begin. The technician will apply a light layer of bonding gel to the shield before using a small metal tool to press the eyelashes back onto the bonding gel. This gently pulls each of your eyelashes backwards to stick them to the shield – forming the curve. It is an unusual sensation at first but not at all painful. A few of your lashes at a time are pulled back onto the shield until your whole set of lashes are stuck to the bonding gel on the shield.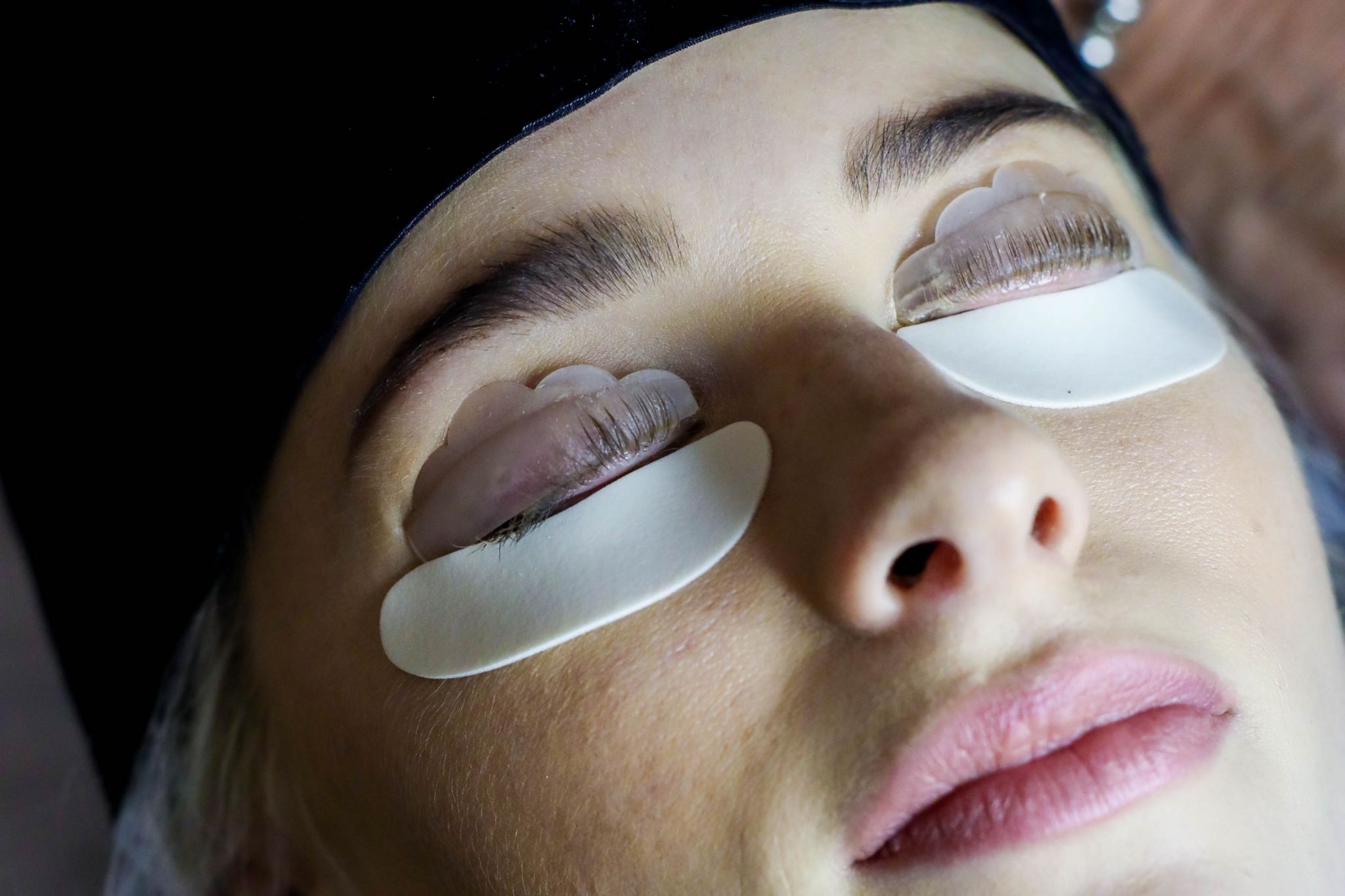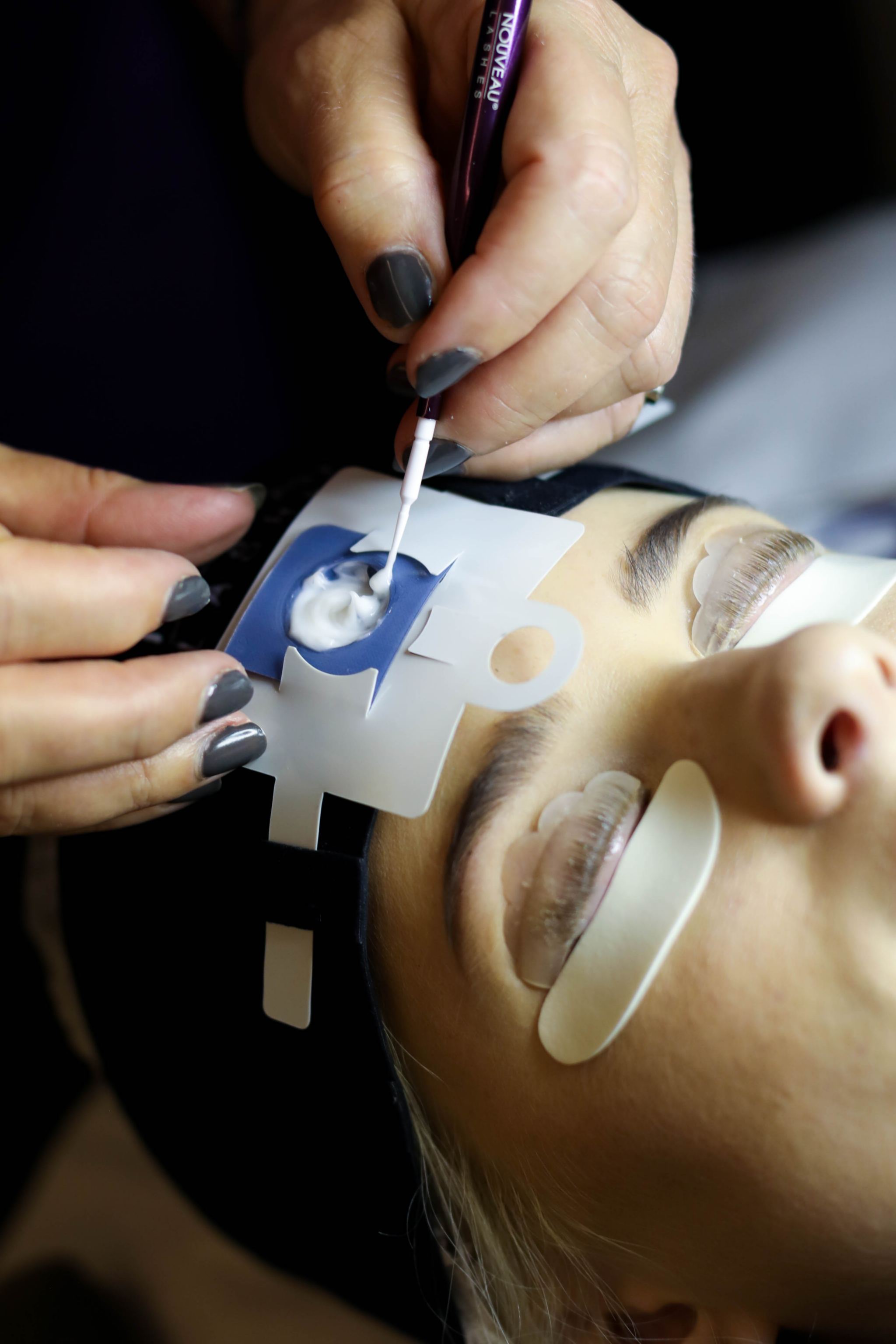 8. Lifting Balm
With all of the lashes neatly bonded in place, the technician now applies a Lifting balm. The balm breaks down the disulphide bonds in the hair, that determines their shape. By breaking down the shape of the hair, this enables the technician to be able to change the structure and shape of the hair during a later application. The Lifting gel is applied to the eyelashes near to, but not onto the wet line of the eye. The gel is left on the eyelashes between 10 and 14 minutes depending on the hair type.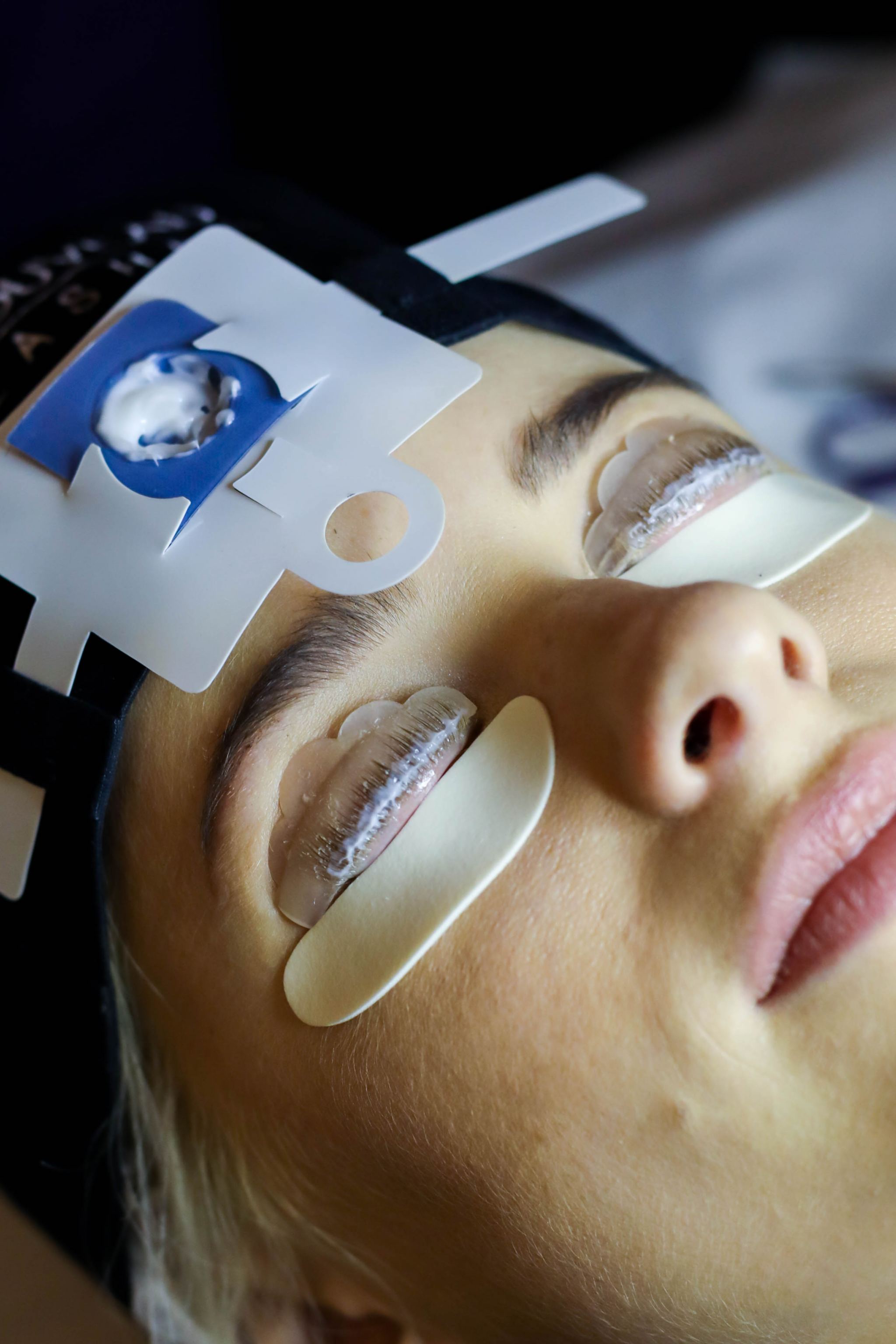 9. Relax
Whilst waiting for the Lifting Gel, the technician will often treat you to a neck massage or a hand massage, as a relaxing way to pass the time. Hence my falling asleep.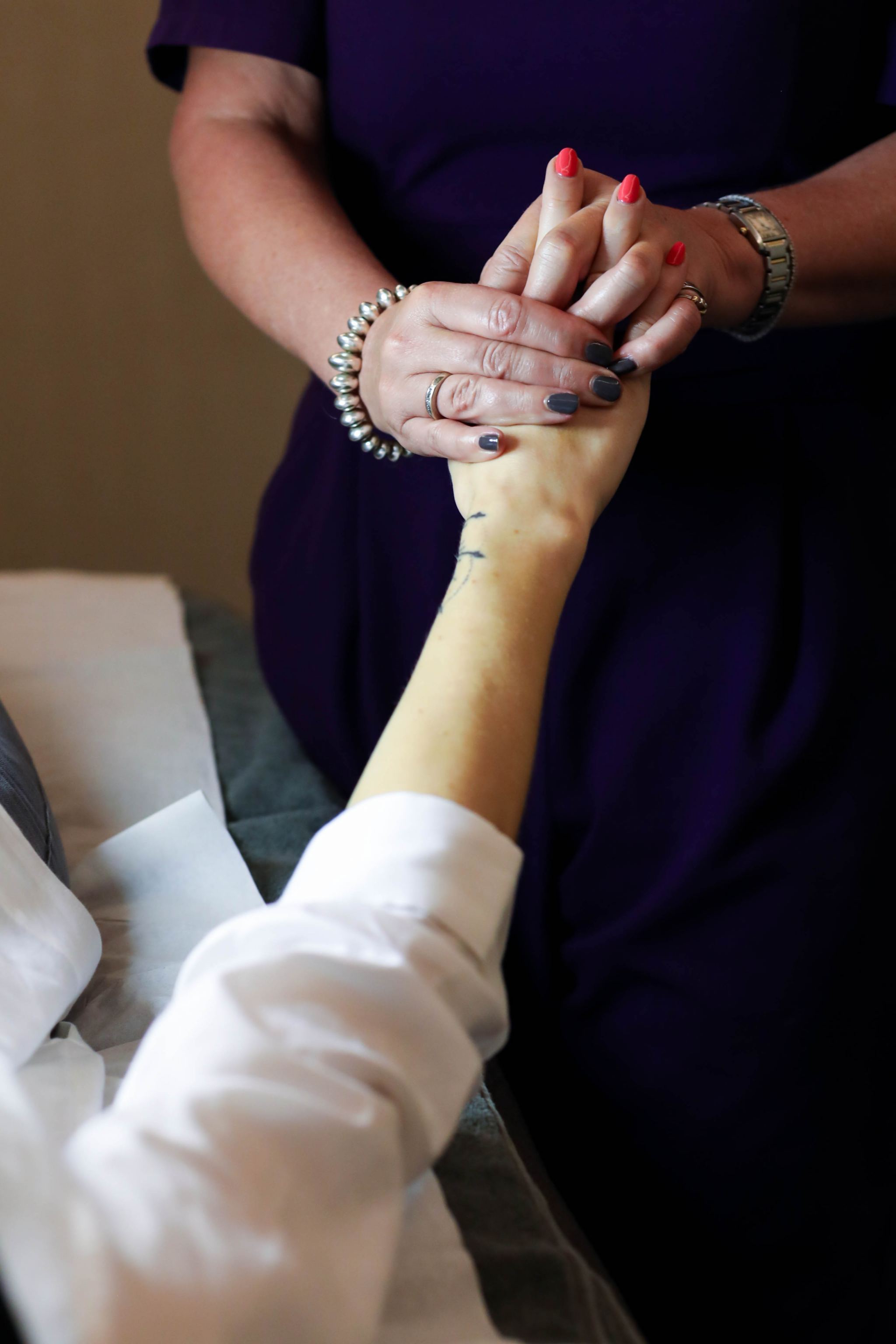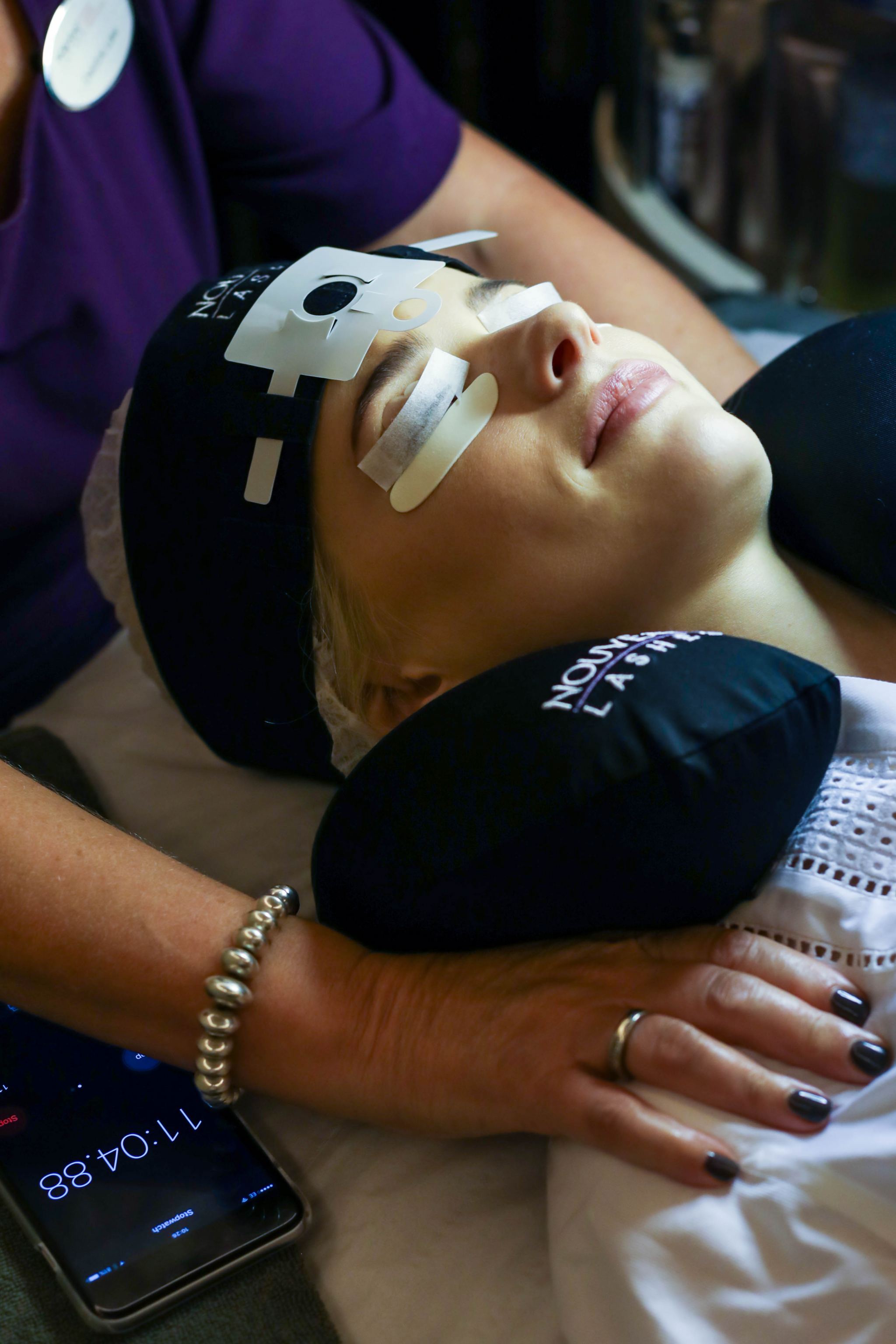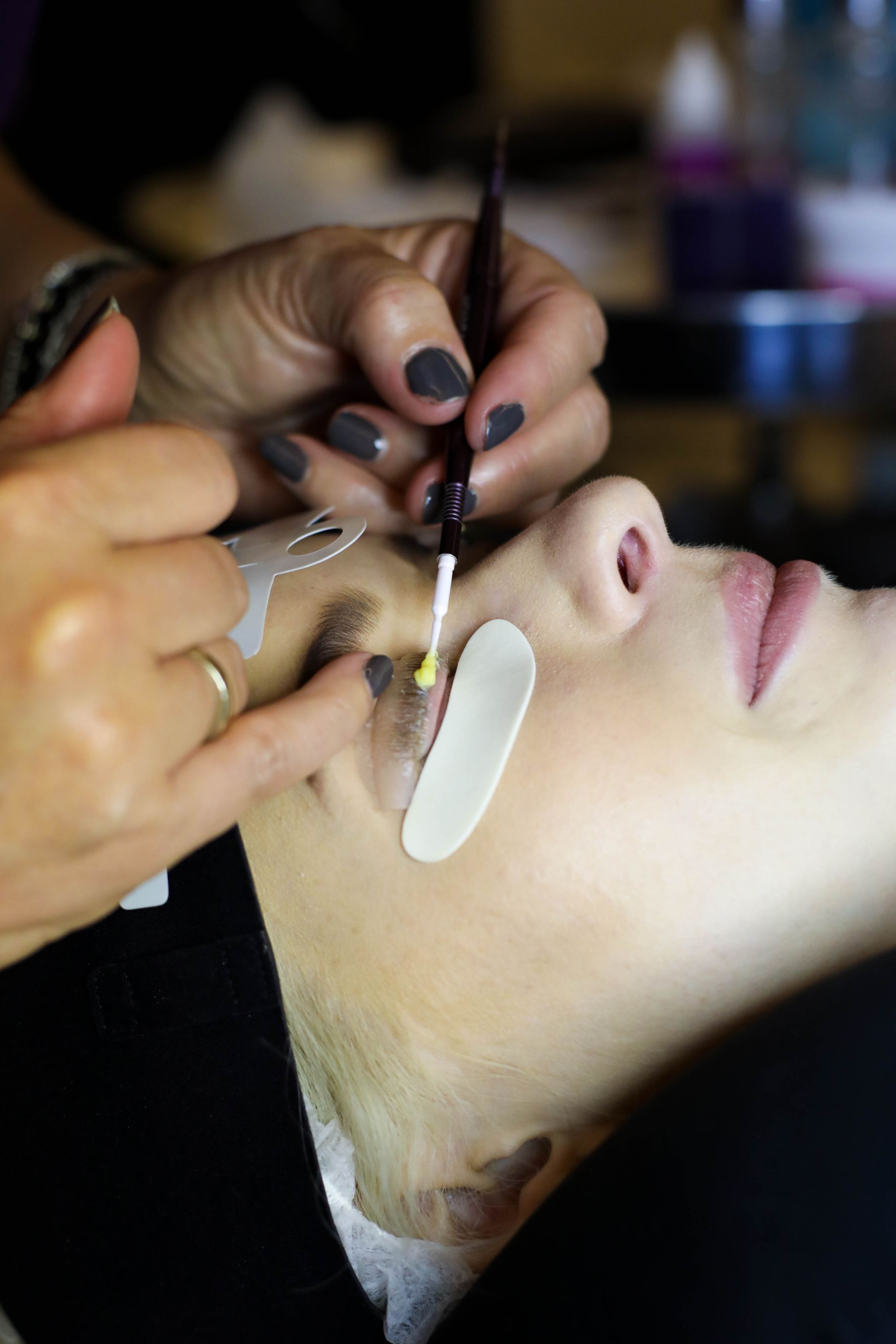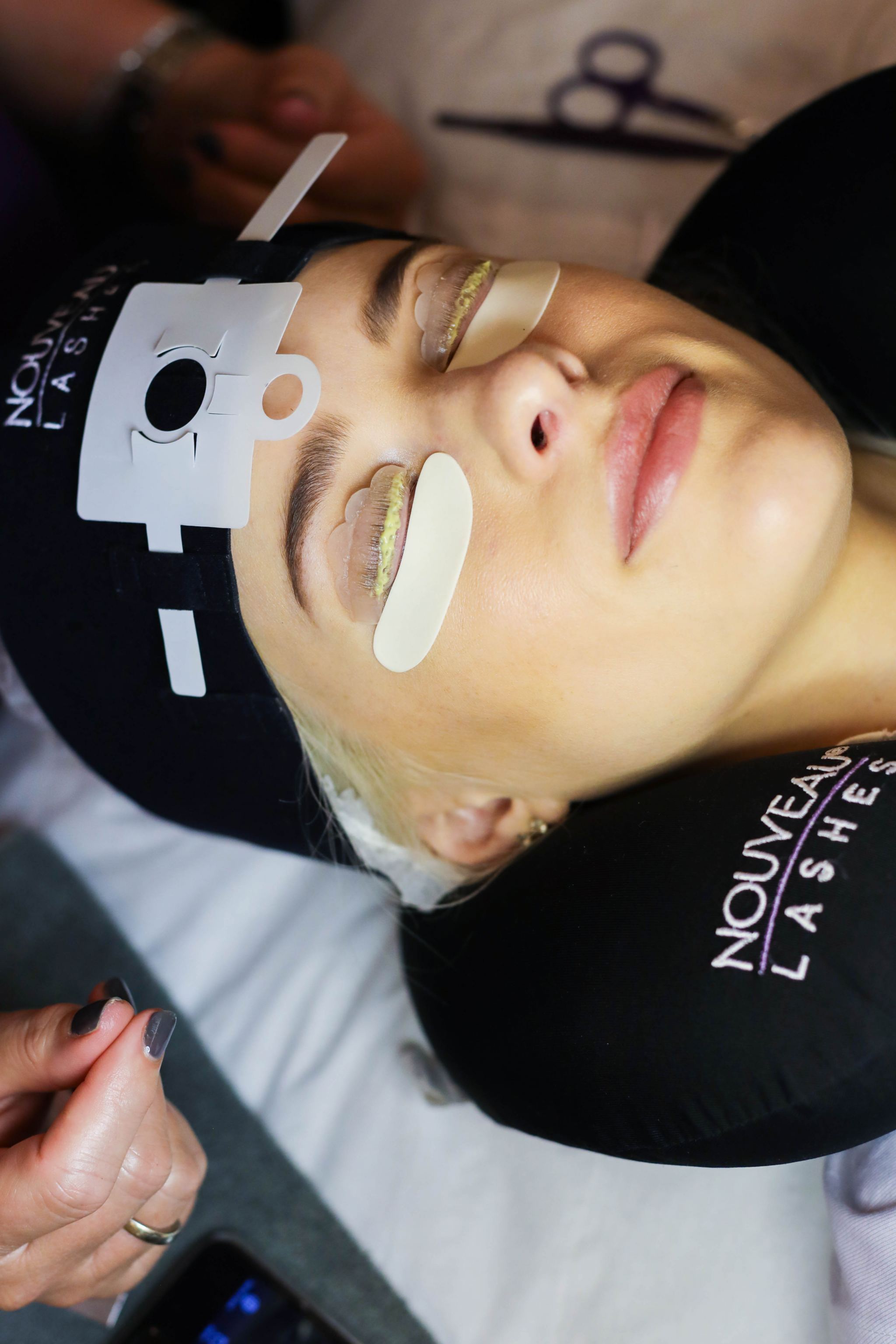 10. Volumising Fix
With the Lifting Gel removed, the next treatment is the Volumising Fix. A yellow cream that is applied in the same way, this time to repair the disulphide bonds in the lashes, fixing them into place in the shape you want them. Aka, the shape of the curved shield. This is left on the lashes for 7 minutes.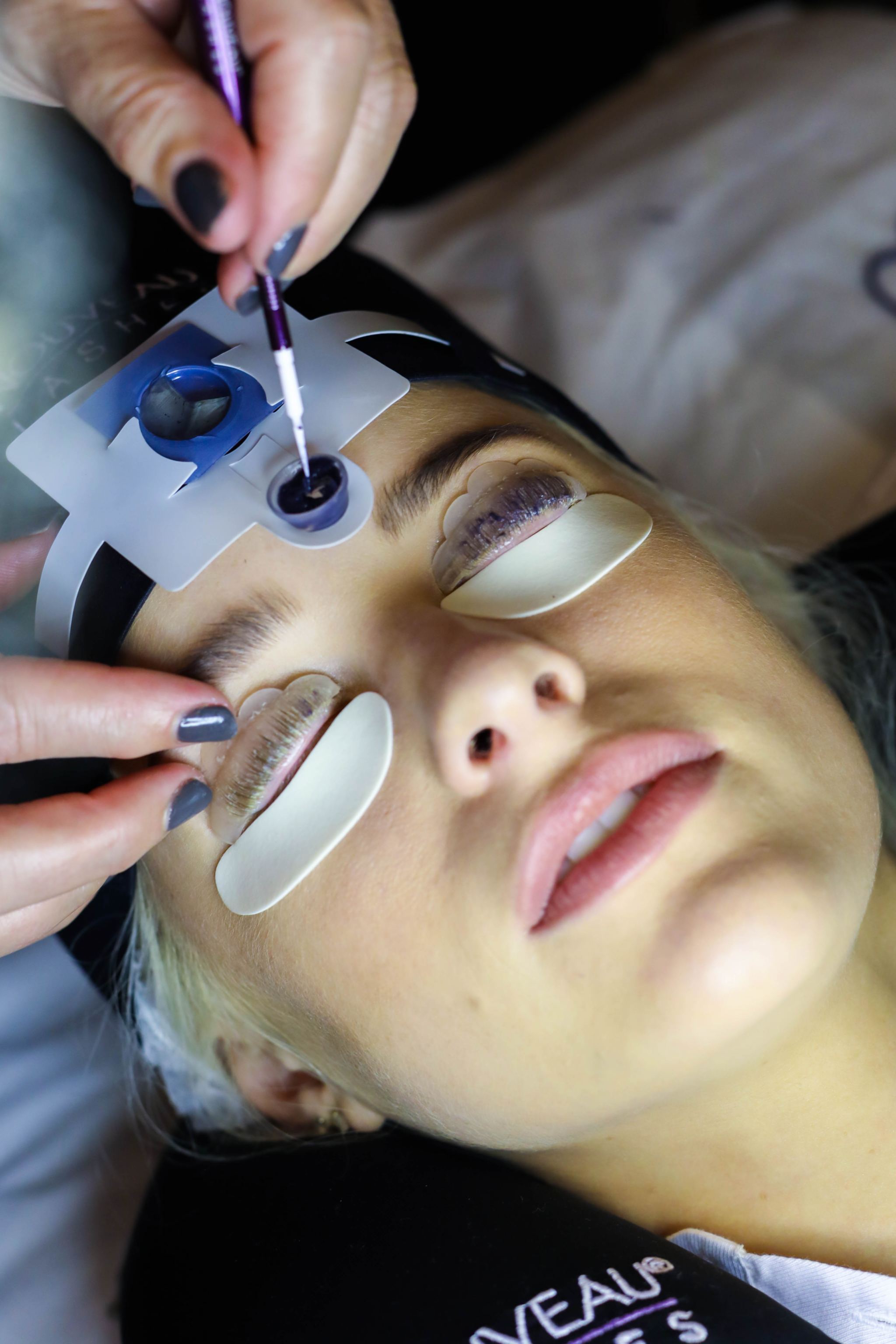 11. Tinting
And the final treatment, the tinting process. Tinting the lashes gives them a greater depth of colour – turning blonde or brown lashes into a permanently dark and fluttery look. I often tint my lashes and brows, so this combines a tinting process with an LVL enhance curl. You can choose to opt for a deep black shade, often called Blue/Black, or for those who don't wear mascara often, a brown/black will be more subtle. The tint is usually left on between 3 and 5 minutes, or as long as your technician feels it may need to take to the lashes.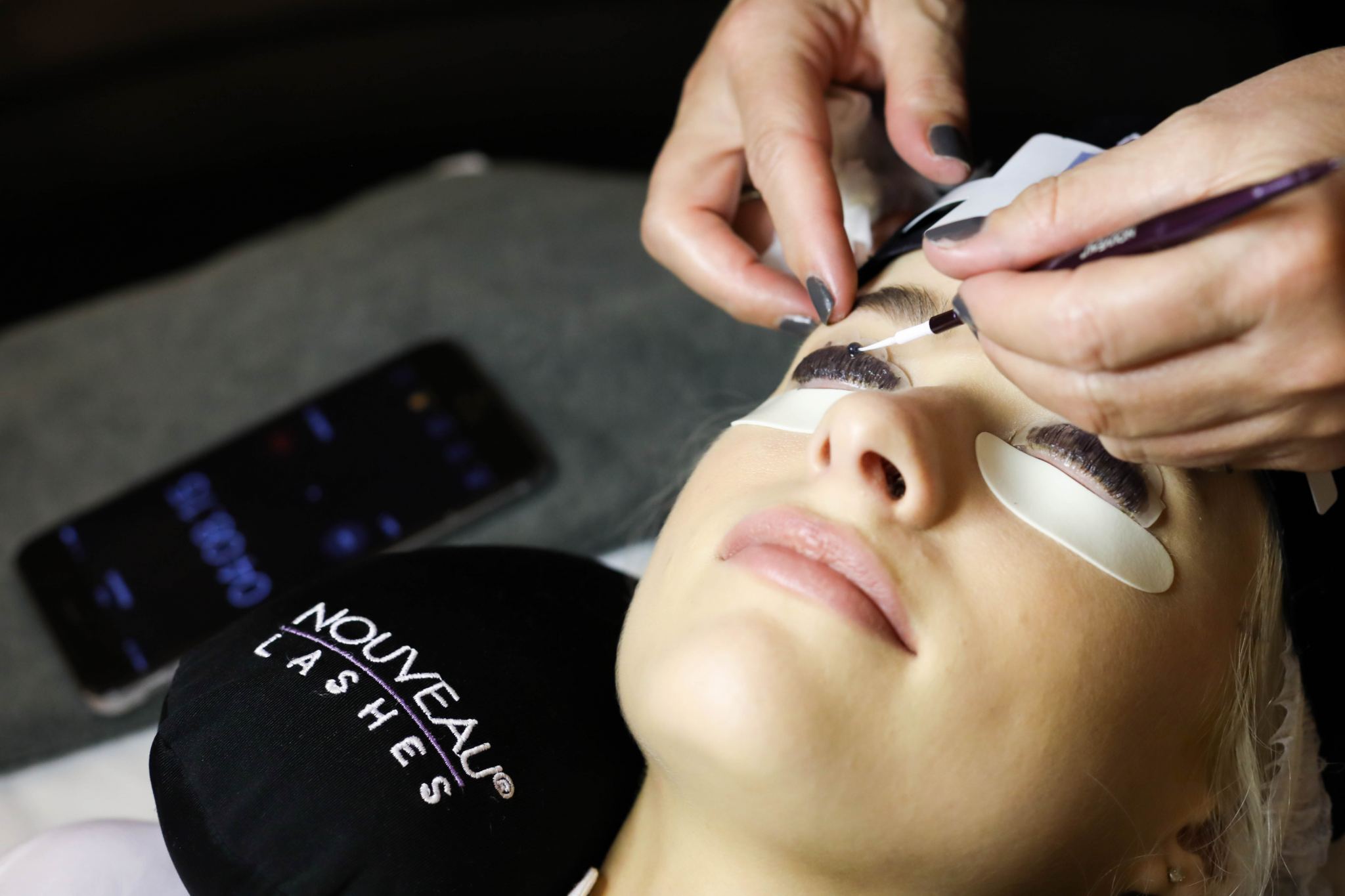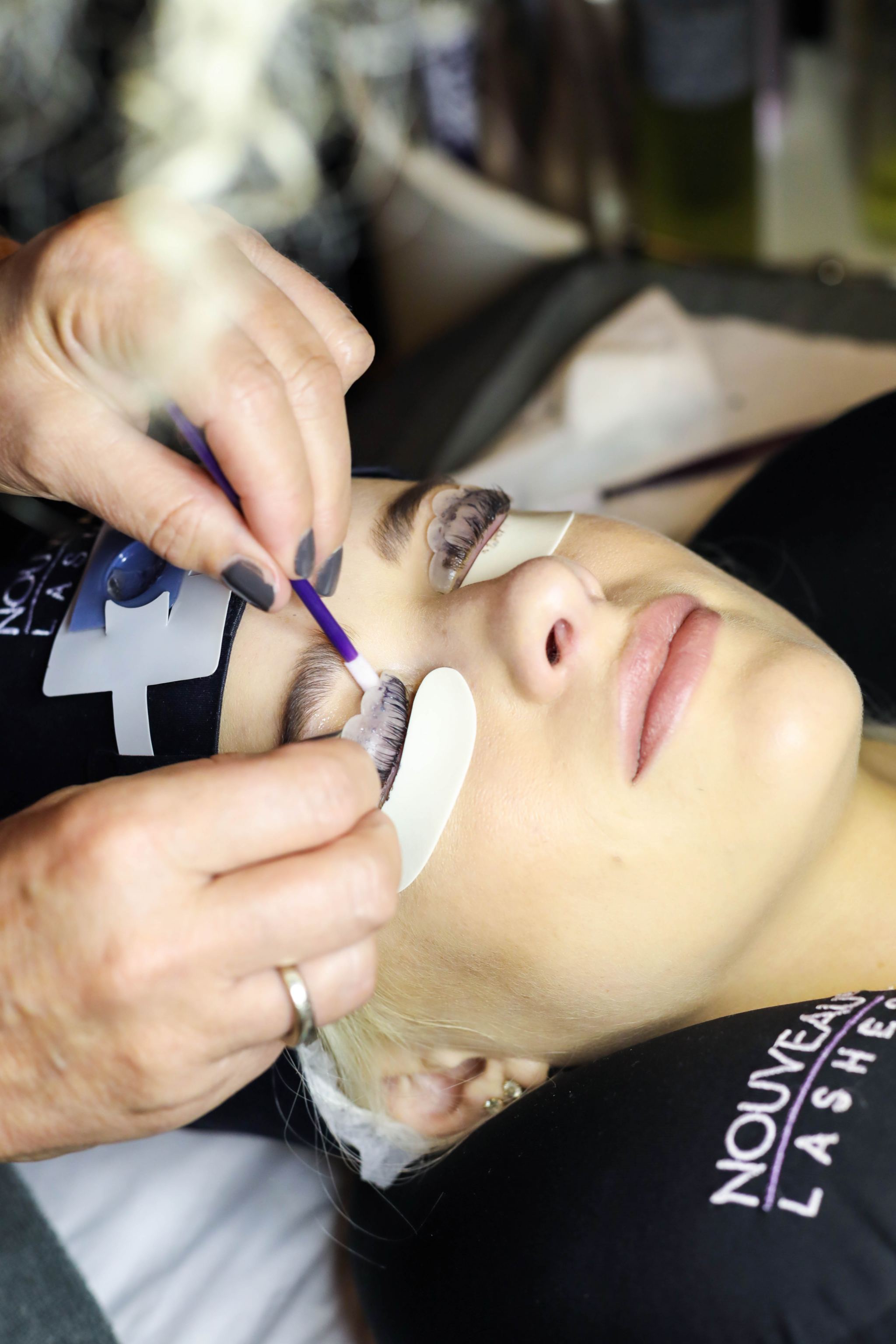 12. Moisturising Serum
The lashes will now have taken on the shape of the curved shield, and will be beautifully tinted. The technician will use a mini brush to remove excess dye from the lashes and at this point, a Moisturising Serum is applied onto the lashes, to ease the lashes away from the bonding gel on the shield. This also helps to re-nourish the lashes after the treatment. The technician will gently lift your lashes from the shield to reveal your curled lashes, and finally will remove the shield from your eyelid.
The treatment is complete.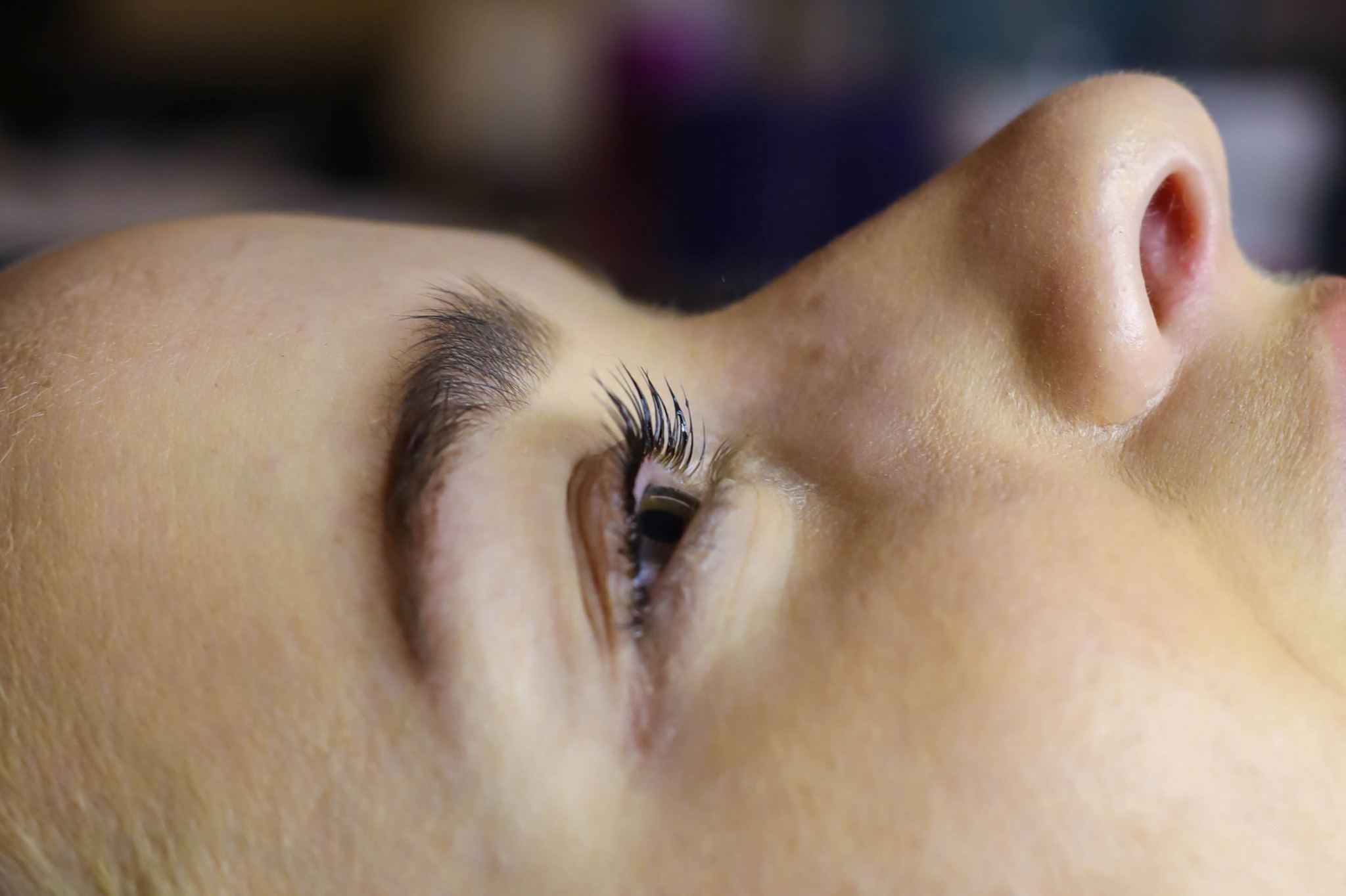 13. Aftercare
With your new lashes combed and perfected, you will be handed an aftercare leaflet to take away. The guidelines are fairly common sense, but always good to remember.
Avoid contact with your lashes and water for 24 hours. They can also not be subjected to steam (cooker, shower or sauna etc) for 48 hours.
Try not to rub your eyes or play with the shape.
Don't use eyelash curlers for 24 hours
Protect the lashes when sleeping on the first night after treatment. I like to sleep with a pillow folded under one side of my head, with my lashes not coming into contact with the pillow. It can be a little uncomfortable and hard to get used to at first, but really does help to protect the shape of your lashes. I once woke up and had pushed one side of my lashes upwards over night – you can imagine how they looked. They did drop lower throughout the next day or so – but still, better to retain their perfected shape with just one night of being careful.
Avoid strong sunlight for 24 after tinting, to maintain the tint.
And after 48 hours, I would highly recommend the Lash and Brow Conditioning Serum. I apply it every single evening to my lashes and brows to nourish and condition and it really helps to enhance their overall condition. For anyone who undertakes regular LVL treatments, Nouveau Lashes recommend the Serum with daily use for effective aftercare.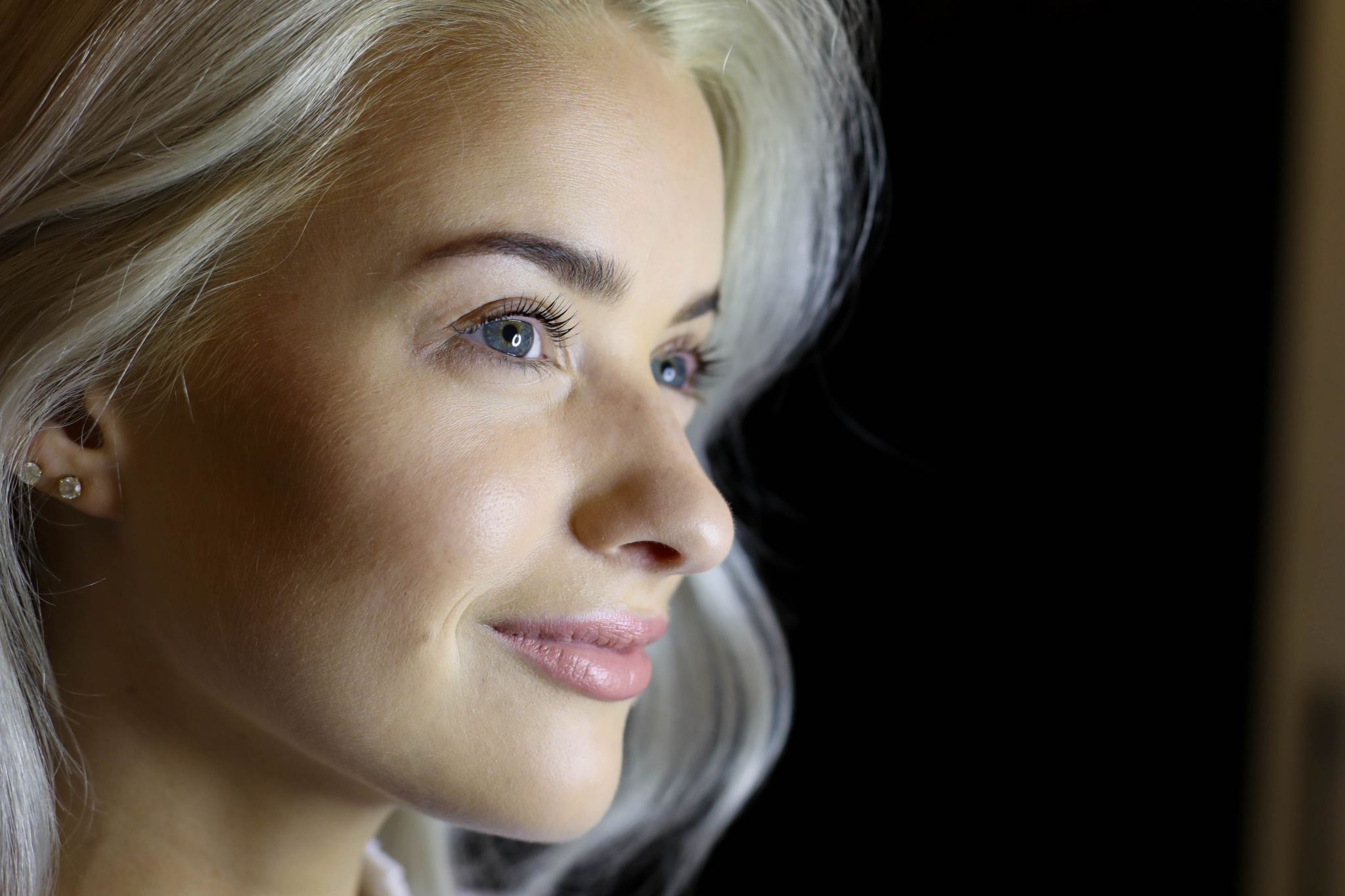 And in 45 minutes, your lashes are wonderful. Tinted, separated and enhanced to their full potential – hence why I am so hooked right now. LVL really works to enhance what you naturally have, and that's what I love so much about it!
I cannot wait to hear your thoughts on the treatment! Have you had this treatment before, or are you going to try it now? I can't wait to meet more of you LVL converts :)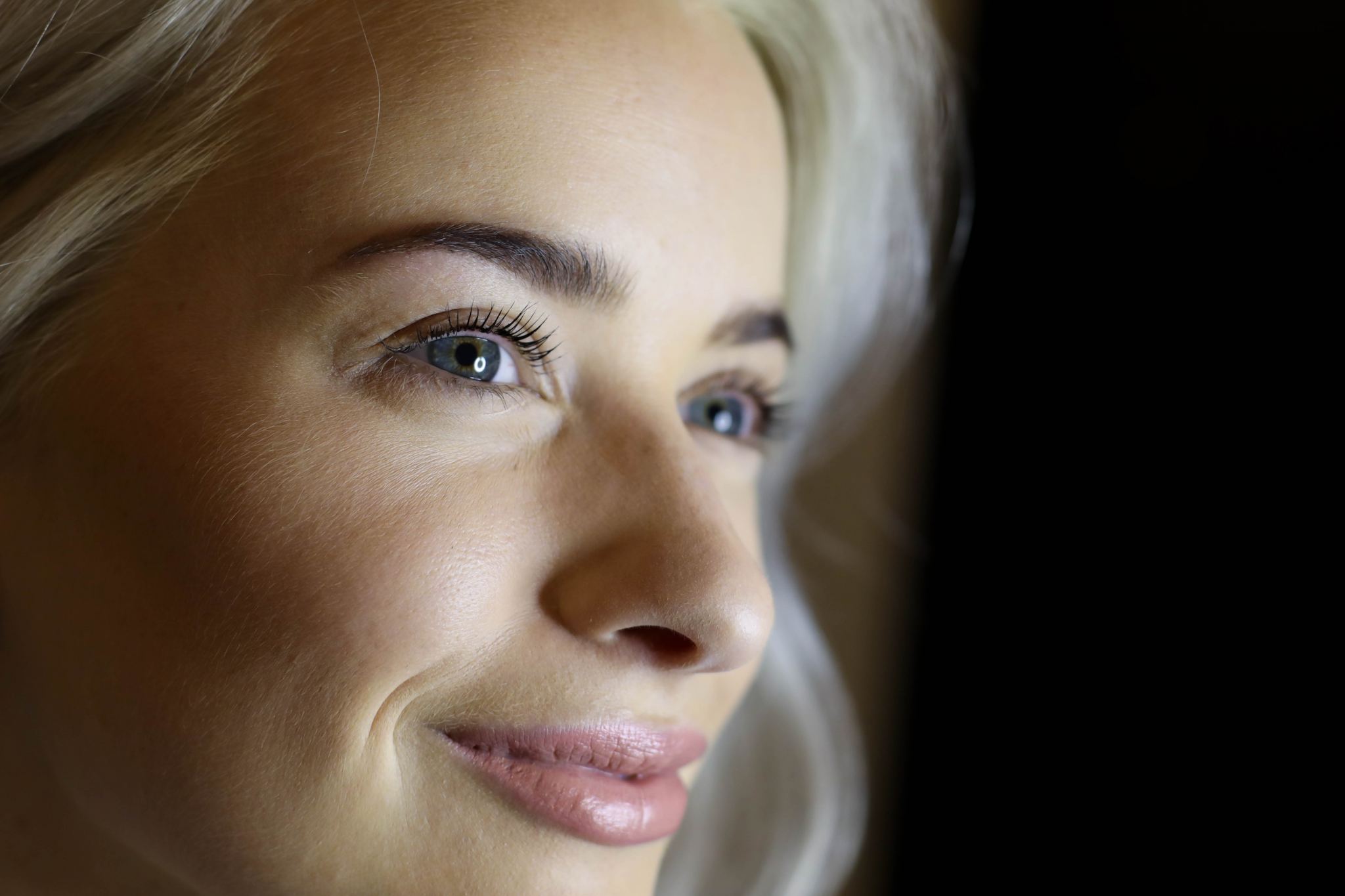 Sign up here for a weekly catch up of everything Inthefrow