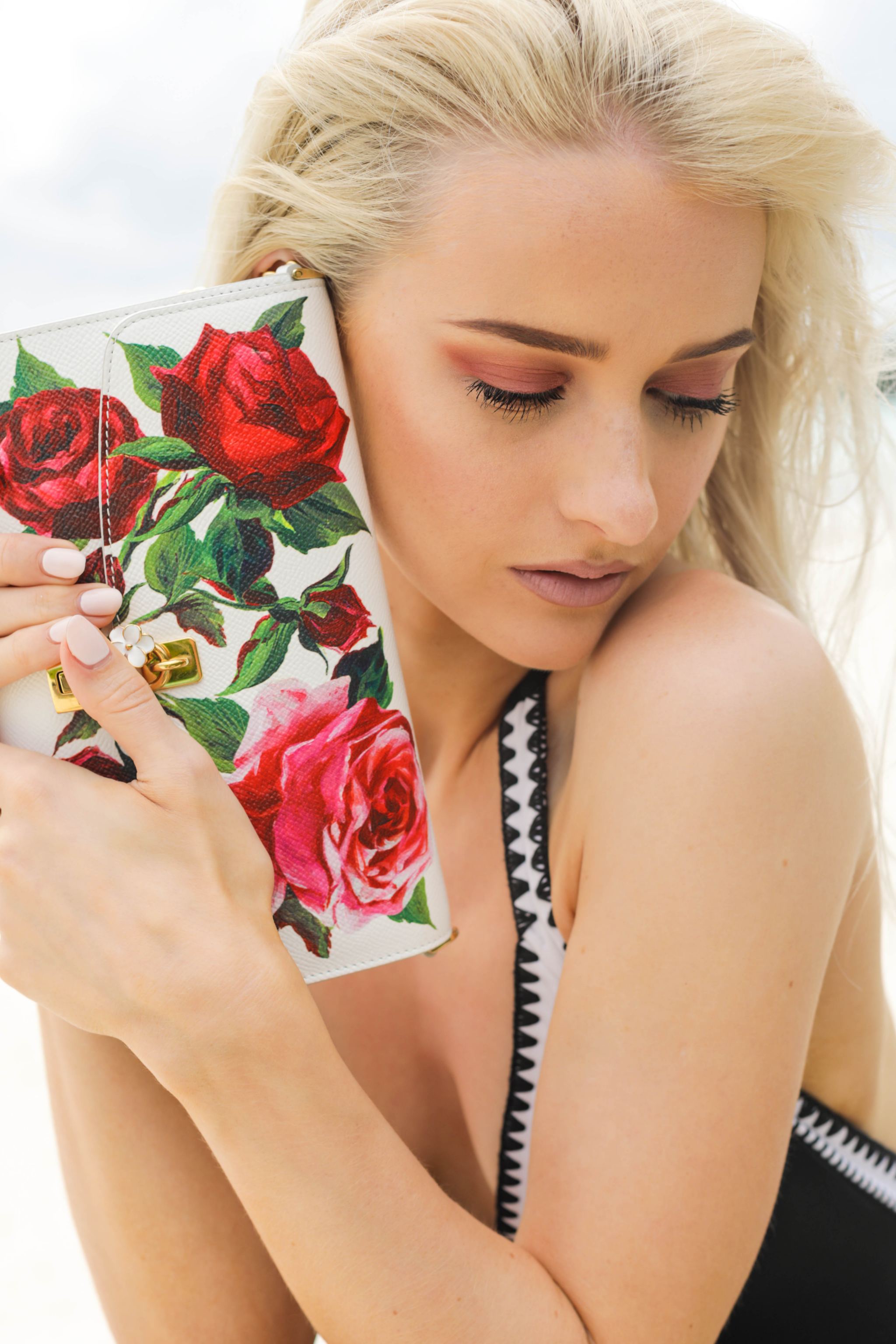 30/06/17
Dolce & Gabbana Summer Beauty
The summer is in full time swing. That means the bronzers, highlighters and lip glosses are out in abundance and our pins are tanned and prepped for the summer heat. Or at least they were last week when the UK graced us with impeccable weather; before swiftly stealing it back from us within four days. Summer is when we think of those tropical holidays, trips over to Europe or even road trips across America, probably because we all fondly remember those years in school when we had 8 weeks off over July and August. I'm pretty sure I took all of those holidays for granted. But now for all of us over the age of 16, Summer is the time to embrace every little morsel of sun we are offered. And this post is all about embracing those Summer sunshine vibes.
Whilst the sun may have been hiding behind layers of tropical rain clouds in these photos, I was still loving every minute of beach, sand and swimsuit. This one being a flattering little black and white number from Seafolly.
I must also apologise for the colour of my hair in these photos – the sun and salt had taken its toll and I had no toner to hand, so golden tones made their appearance, much to my dismay. But I continued to embrace the Summer positivity and rolled with it. And in honesty, I quite like the warmer tones with this beauty look. And it's the beauty look I've brought you here for. Not the monochrome one piece, not the floral Dolce clutch (although it's the apple of my eye), but the Dolce and Gabbana summer beauty collection that had me looking like the heart eyes emoji.
I'm going to be completely straight with you here. Unfortunately a lot of this collection is now sold out. Done and dusted – although I would absolutely check on your nearest Dolce and Gabbana counter in Harrods, Nordstrom or elsewhere.
YET.
Whilst I was going to scrap these images and move on with the next post to grab my attention, I realised that this isn't just about these particular colours, for a tropical, vibrant Spring/Summer. This is about Dolce and Gabbana Beauty. And the fact that actually there are so many alternatives to these exact products, in a plethora of colour ways of which you may love. In fact, the brand have already released their Autumn collection, although I fail to acknowledge that Autumn is round the corner when I'm still praying for more Summer days.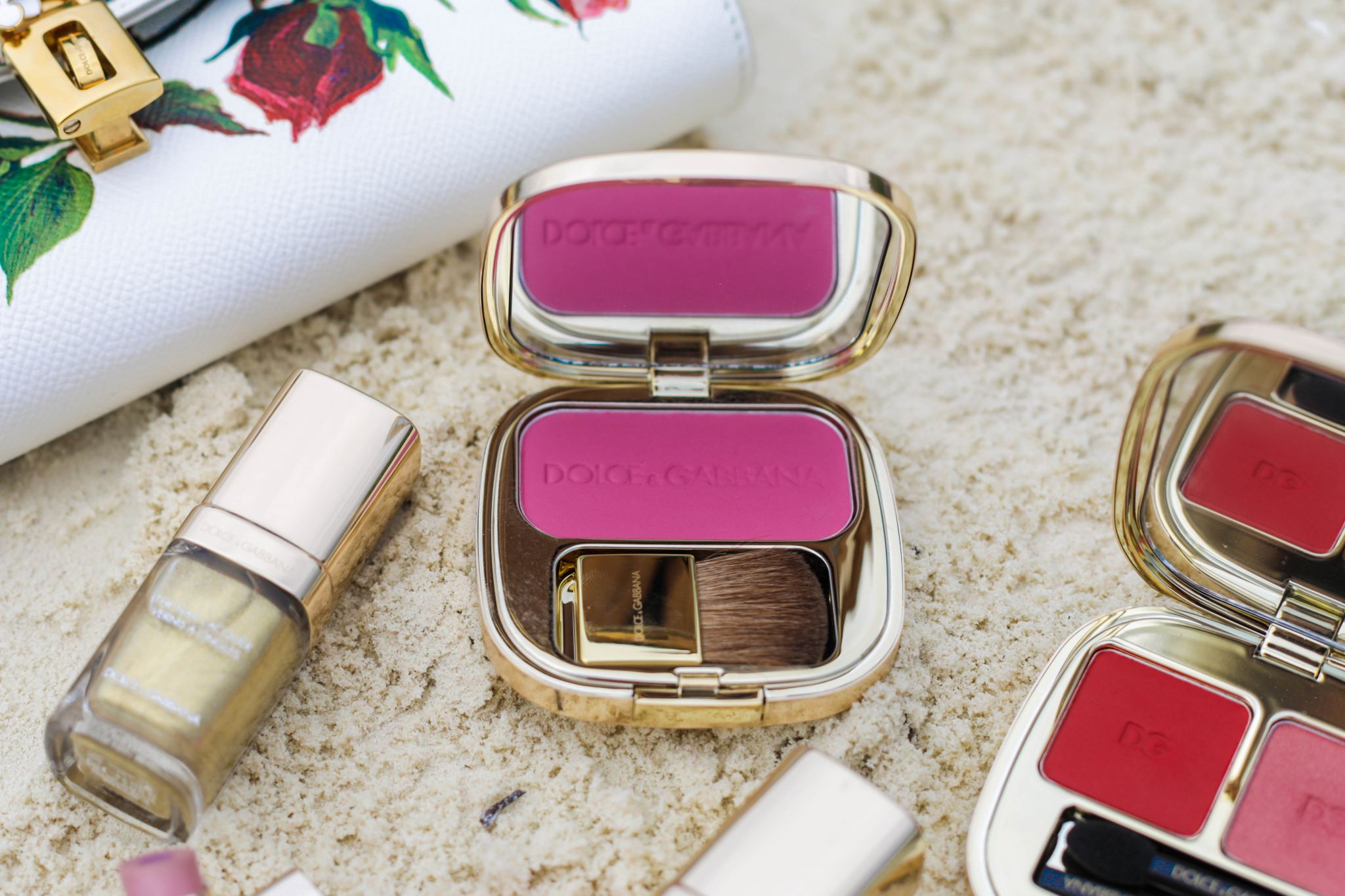 My favourite product of the bunch has to be the eyeshadow duo. Here in Tropical tones, with a deep, dark coral red and a lighter, shimmery pink, I wasn't sure how I'd feel about pinks on the eye. You know what people often say when you wear red eyeshadow – and it's not always complimentary. But honestly I totally loved the effect. The formula as a whole was blendable and simple to use. The duo's come in a range of shades, so there are lots to choose from when it comes to defining your own look. But I adore the small compact palette, the mirror, the two little brushes inside the package and of course the two alternative shades. It keeps things simple for those who only need two shades to complete an easy eye look.
And luckily for some, the one product you can still find online is the Duo lipstick in Passion. This was pinker and more lilac than I have gone in a while and yet I must admit I adored the finish. The colour payoff is quite intense, whilst a satin gloss runs through the centre for a hydrated, glossy finish. The finished look is colourful with a satin gloss coat. I also like to just dab this onto the lips for less colour but still a sheen of lilac tones.
And the Dolce and Gabbana blush, again in gorgeous gold palettes with a mirror and with a small but useable blush brush. The Tropical colours could look a tad garish, but with a lighter hand, they warm up the face with a splash of colour. And in this Pink shade, totally matched the eye look wonderfully. The packaging of Dolce and Gabbana beauty looks expensive and lavish. It totally suits their fashion image and provides a touch more glam to your beauty regime. Whilst these are gold, Dolce and Gabbana do also release limited products that coat the casing in stunning patterns from their fashion collections, which really are extra special and are definitely worth looking out for.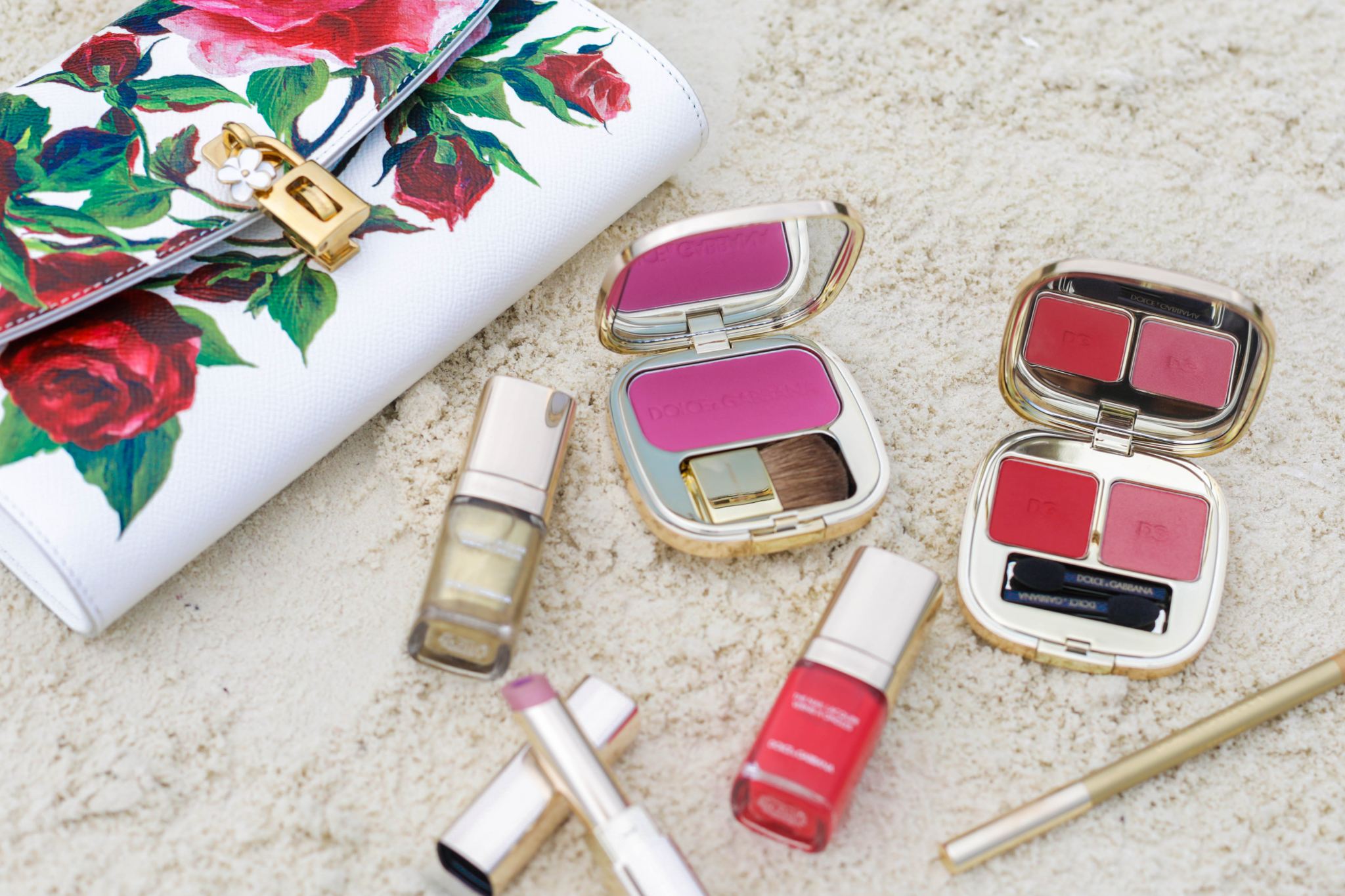 This is a brand that I have been meaning to talk about so much more – after trying out numerous pieces from their collection and always been wowed by the packaging design and the colours they create. The beauty designers are bold and brave, with an obvious love for vibrant makeup and stunning packaging and they are never afraid to try something new. And for that, Dolce and Gabbana Beauty always keeps me guessing; which in a world of copycat brands and so many similar products, really does keep everything that little more exciting!
If you're in London, try Harrods for the Dolce and Gabbana Beauty counter. Or in the U.S, try Nordstrom, Sephora or Saks, and especially see if you can still get your hands on this collection. If not, the remaining colours in the range are absolutely worth your time and investment!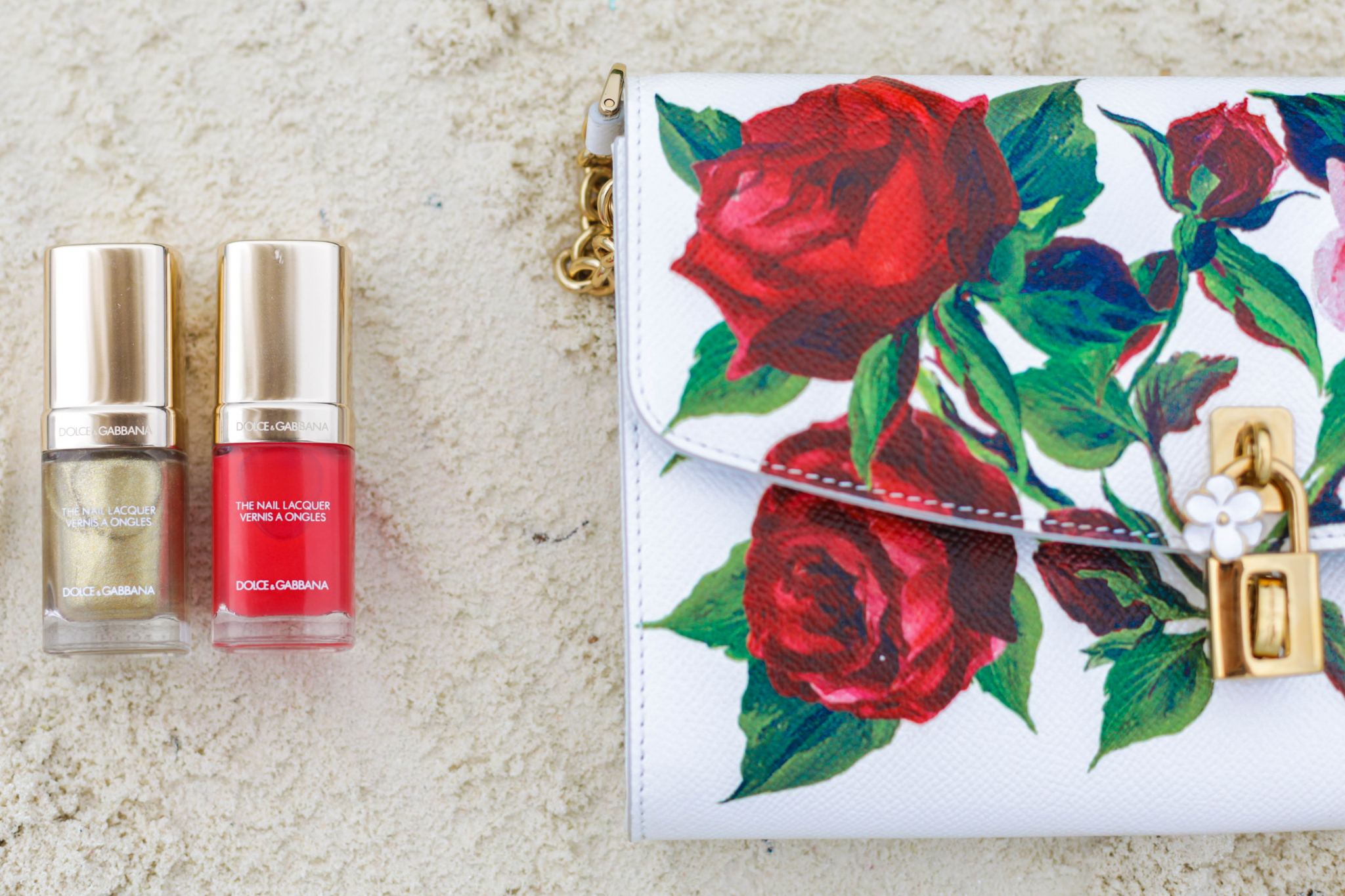 Sign up here for a weekly catch up of everything Inthefrow