04/06/17
Bronzed for the Sun
With Clarins
One of the best things about Summer? The most exciting collections of the year are generally launched throughout the summer months. So many of my favourite brands launch their bronzing, coconut scented and radiance restoring palettes, oils and scents at this time and every year it makes me more excited for holidays. If the summer sun doesn't make you tanned and glow filled enough, then these brands have you covered, from head to toe.
Clarins is one of these brands and honestly, one of the brands I have supported for a very long time. I remember the number of times I featured their products when I first started blogging, as I believed in their ingredients and their propositions. And years later, having worked with them recently on a fantastic makeup campaign, I am even more of a loyal fan. But fan or no fan, it's no secret that their latest summer collection is something special. Their Limited Edition summer bronzers slay the makeup game every year… did I just say slay. Yep. I have collected each one, every summer, and this year is no exception. This time it just also contains a touch of blush and makes your blushing and bronzing game even more efficient. Read on for all of the other pieces you have to know about, and how I wore them in the red hot sun.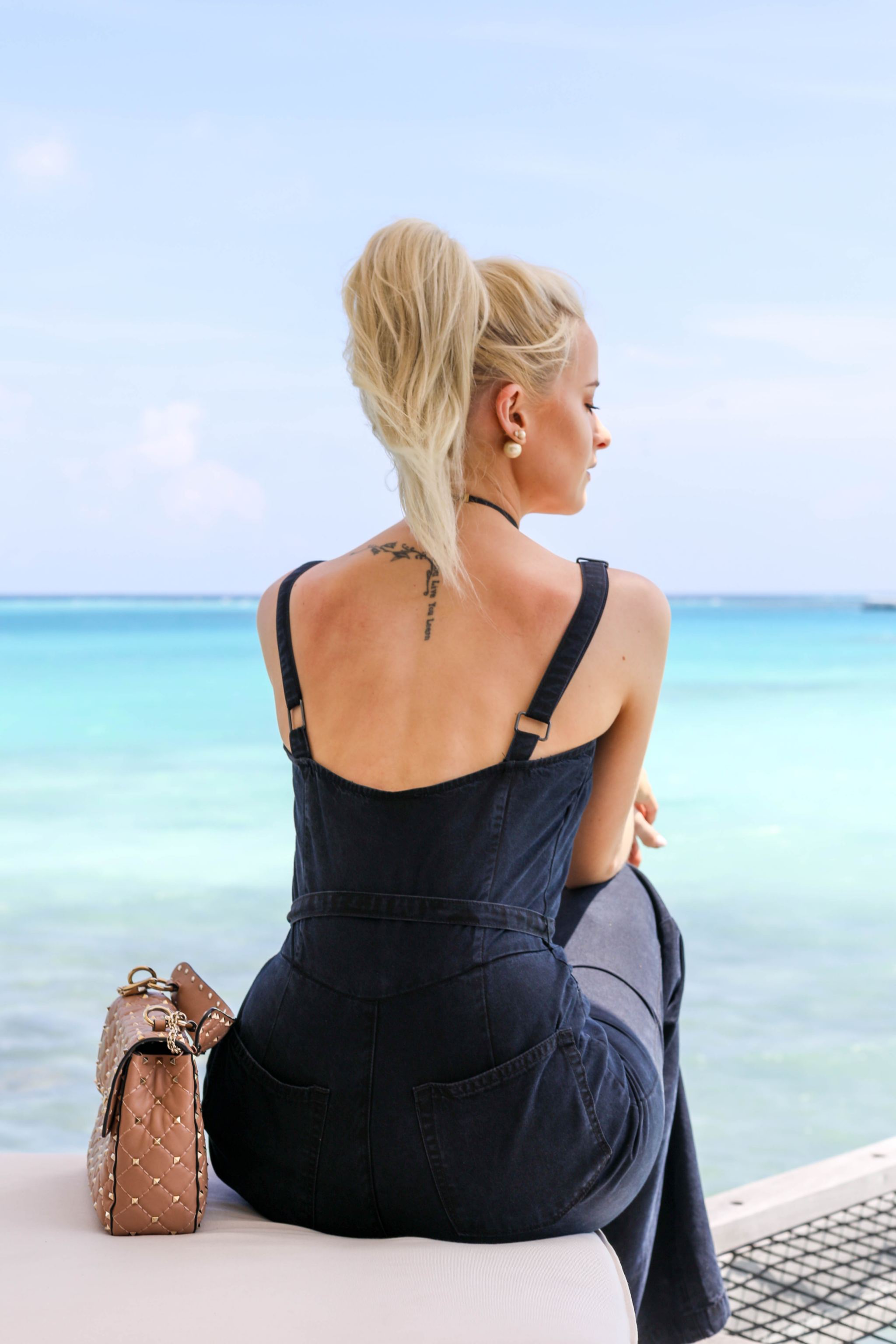 If the powders and gels inside these products were not beautiful on their own, the packaging of the bronzer and eyeshadow palette are a tropical dream. Burnt oranges and golds, with a mirror inside.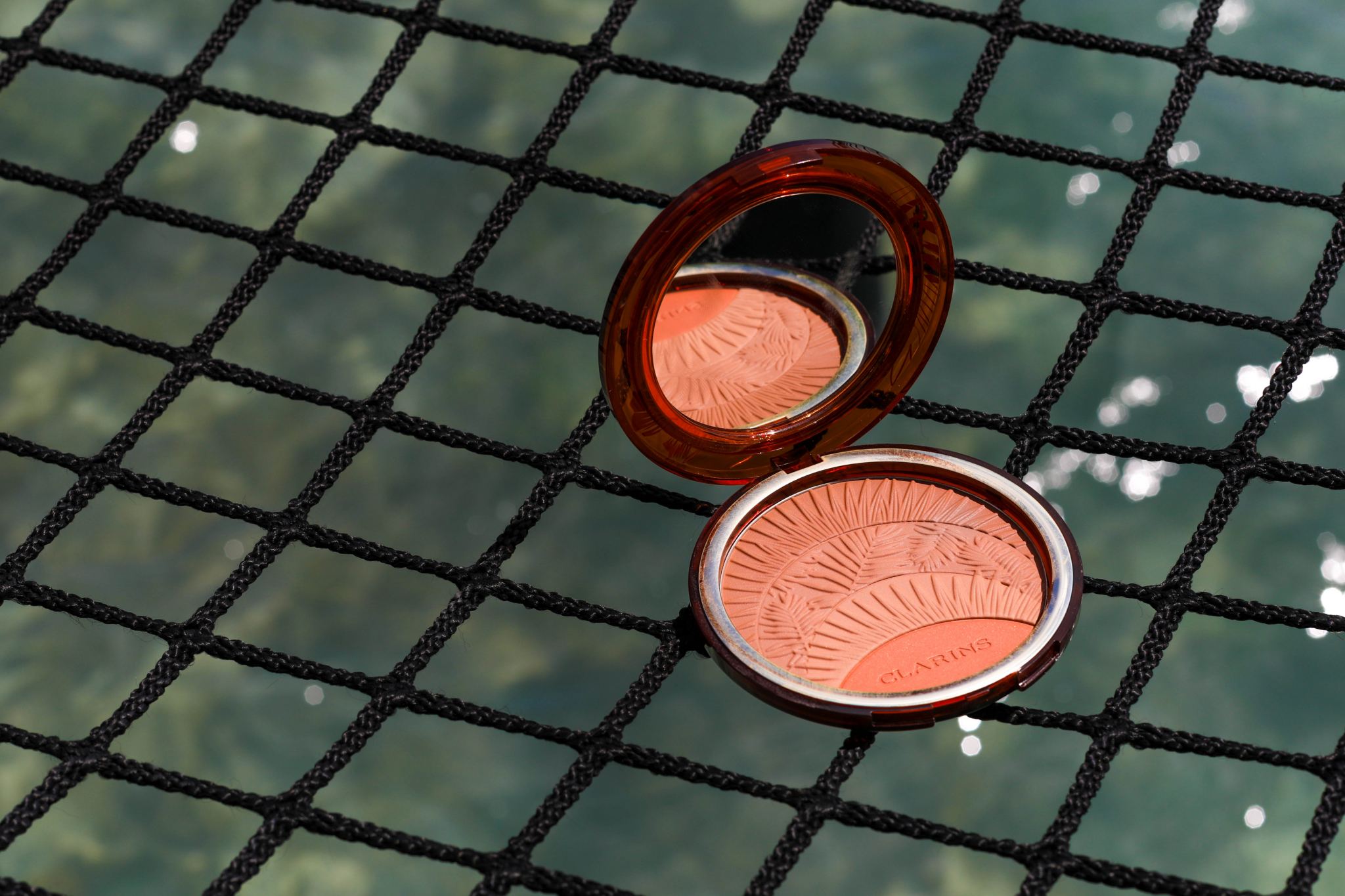 Clarins Bronzing and Blush Compact
Every year, the bronzing compact for summer is limited and immaculate. It always becomes a favourite for me, due to its warm but wearable tones and this year is no different. Only this time, a warm burnt orange blush makes up one of four rings of powder encased in the compact. The cheeks can gain a warm flush of coral orange whilst the rest of the skin can be bronzed with a warm and almost orange undertoned bronze. Its certainly one for those with more olive skin tones and with a light hand on my newly tanned skin, this is just summer encapsulated.
Clarins Colour Eye Shadow Palette
Probably my favourite product, the Eye Shadow Palette. The four shades are stunning for a rich sunset eye look, with three neutral yet radiant shades and that final pop of burnt copper orange. The finish is radiant but not shimmery and extremely wearable for anyone. On darker skin tones, this shade would pop absolutely beautifully. But for me, using the orange on the centre of my lid caught the sunlight like a dream. I'm smitten.
Clarins Instant Light Lip Comfort Oil
If you haven't already tried one of the Lip Comfort Oil's, they really are a Clarins fave. They smell divine for a start, with a gel like oil coating for the lip that is unlike many other balm products you will have tried. The oils now come in five shades, from a pink toned raspberry to a green toned mint fragrance, for lip plumping. But this one here, in Honey shimmer, is that sun catching, lip enhancing top coat that beats any of your other glosses. It isn't sticky or too heavy, but smooths over the lips to leave them looking fuller, smoother and sparkling with speckles of golden shimmer.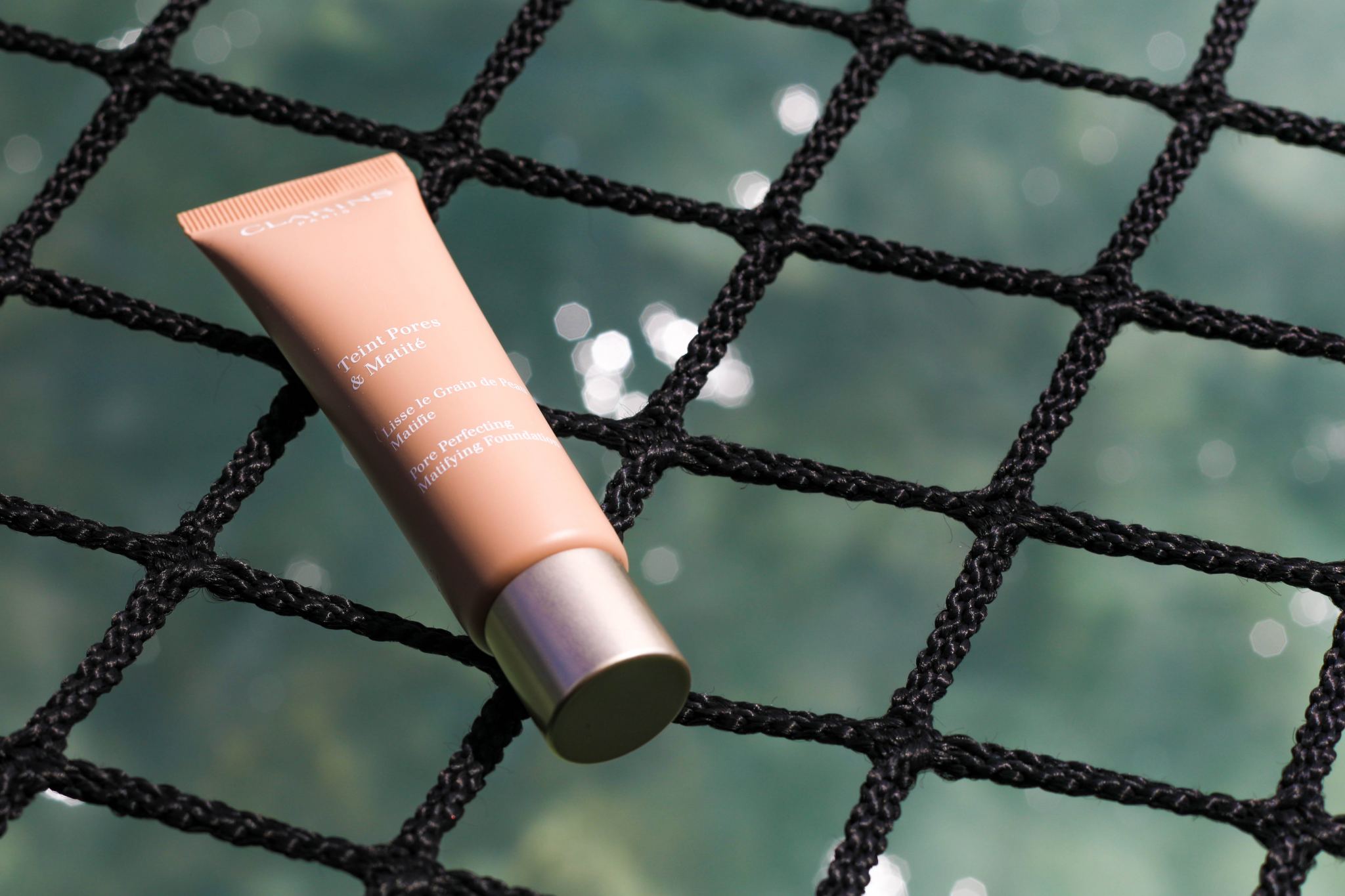 Clarins Pore Perfecting Matifying Foundation
The word matifying usually sends my dry skin running for the hills, but I shouldn't have worried. With a light to medium coverage, this foundation was quite lightweight, definitely matifying but didn't take away any of the radiance in my skin. It provided coverage with an almost velvet feel to touch, which I feel may be due to the pore perfecting properties inside the foundation. But my skin didn't look powdery or too dry, rather it was just free of any oils or excess shine; which is just what you need in the blazing heat. Would I buy this again for me, probably not, only because I'm a girl who prefers her extra dewy foundations. But would I recommend it to those with oily skin? Yes absolutely.
In a shimmery gold and copper orange, these two eyeliners are the perfect accompaniment to the sunset bronzed look. The application is smooth and pigmented, whilst the finish shimmers and reflects the sunlight for a touch more sparkle. Into the waterline and used as a liner around the eyes, this only accentuates the copper tones throughout the shadows and blush.
Clarins Pore Perfecting Matifying Kit
This is one super useful product, especially for the sunshine. This handy little compact holds a sponge, very tightly packed powder and blotting papers just beneath. For those with oily skin, who need a little compact to carry with them for every day, I imagine this would be a God send! But for me, the powder alone is reason enough to fall for this. It is transparent and literally slurps up any oils on the face without caking.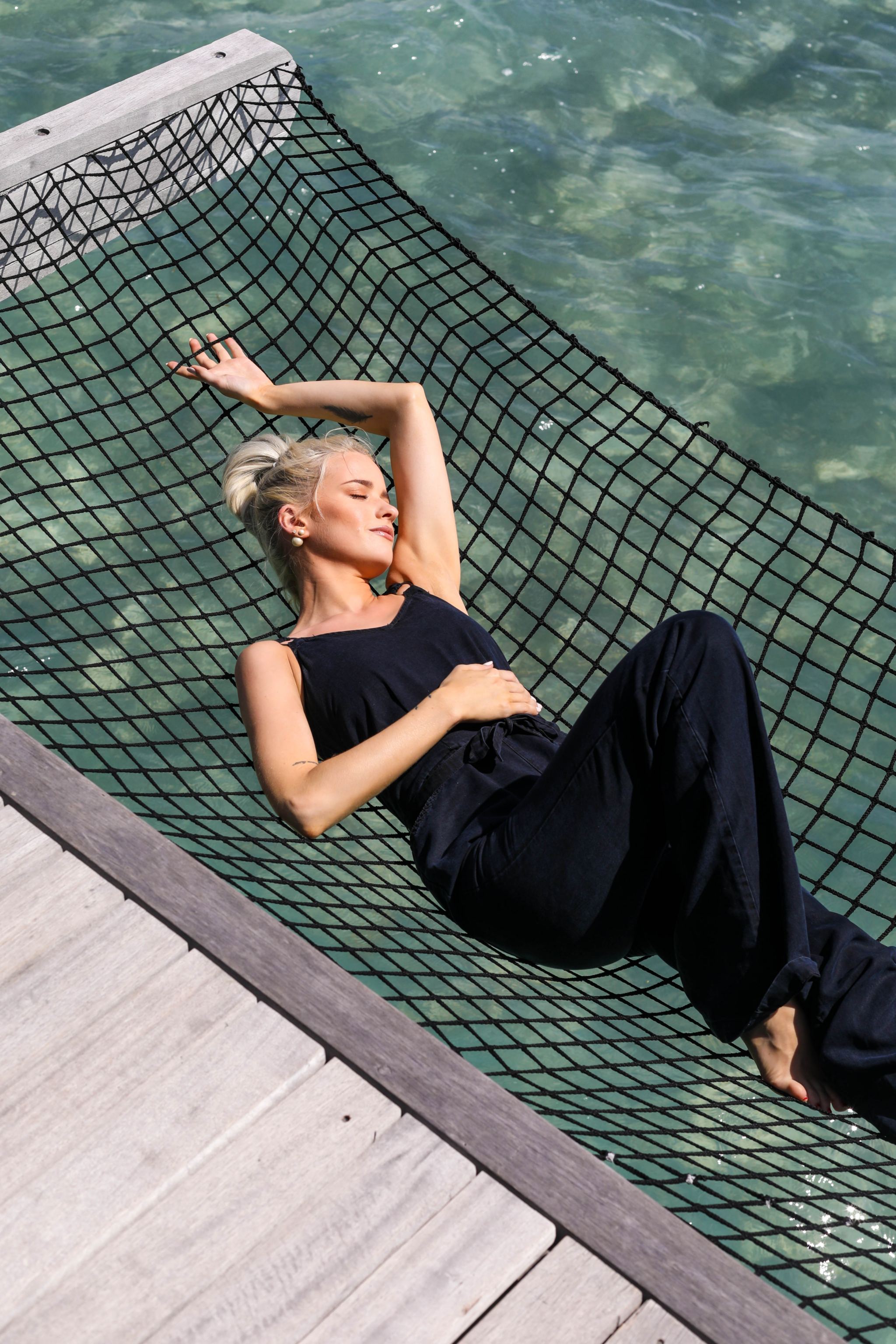 Are you ready for the summer sun yet?!
Sign up here for a weekly catch up of everything Inthefrow