08/05/17
The Dream Hotel Near Pisa
Location: Bagni Di Pisa Hotel
I've always seen those fairytale bedrooms on Instagram and Pinterest and wondered where in the world they were actually located. Well, I found one. Tucked inside the majestic Bagni Di Pisa Hotel, these sorts of room exist, in abundance. I can't tell you my excitement as we entered the room to find a mezzanine floor overlooking an enormous king sized bed, made for a Princess. The room was probably the most beautiful, traditional room I have ever slept in, and I could not wait to share more pictures with you.
A window looked out over Tuscany, with authentic Italian shutters. The bed was overlooked by draped curtains whilst the headboard was padded and upholstered in rich, velvet fabrics. The ceiling was painted with frescoes and could be almost reached via an iron staircase leading to the mezzanine level. It was just what my bedroom dreams were made of.
But outside of the room, Bagni Di Pisa encompassed so many beautiful features that had me swooning throughout. This is a hotel I absolutely hope I get to return to, one day.
The breakfast, well of course, we had to have it in bed on the first morning. How else would I be able to capture a pretty Instagram picture? But rest assured, we ate it all afterwards. Alex made sure of that.
Said Frescoes. And Mezzanine.
Alike to Grotta Guisti, which I reviewed in a previous post, Bagni Di Pisa is a Thermal Spa retreat hotel and therefore houses a number of thermal pools, both inside and outside. Plus a small Grotto that can be booked for an hour at a time for some thermal relaxation. The atmosphere was just so calming and relaxed, with couples and families moving quietly here to there, enjoying some peace and quiet on their luxury holiday.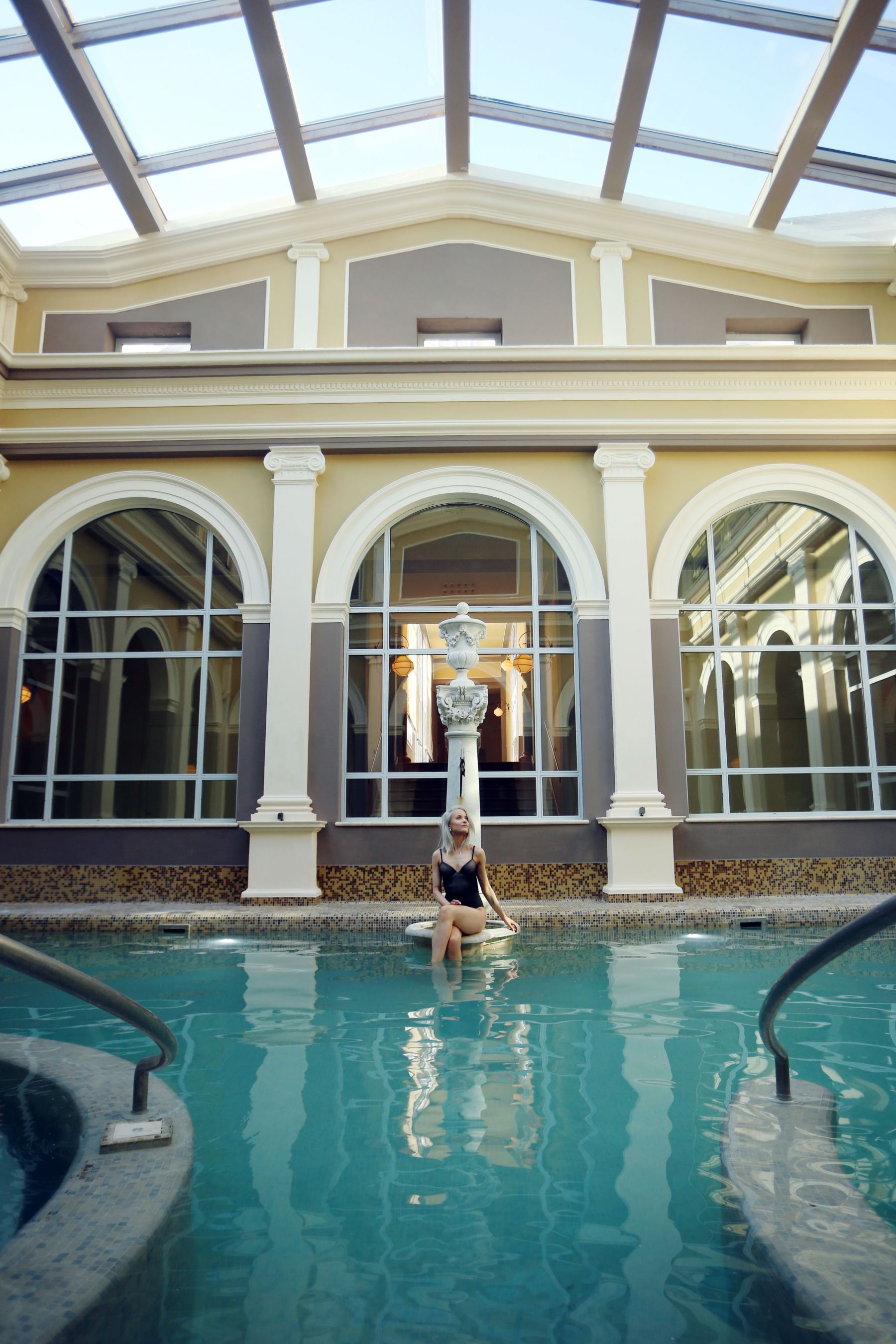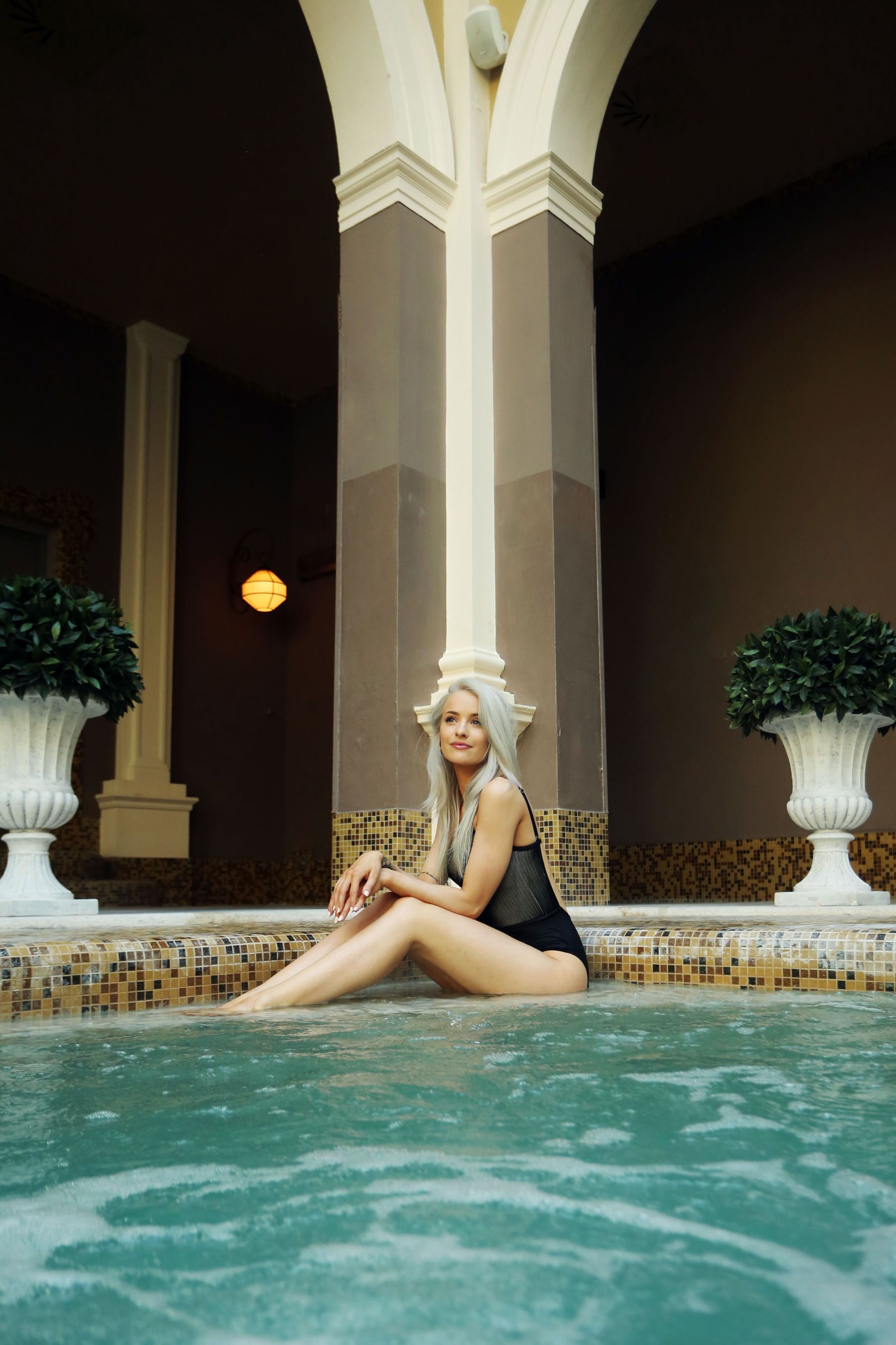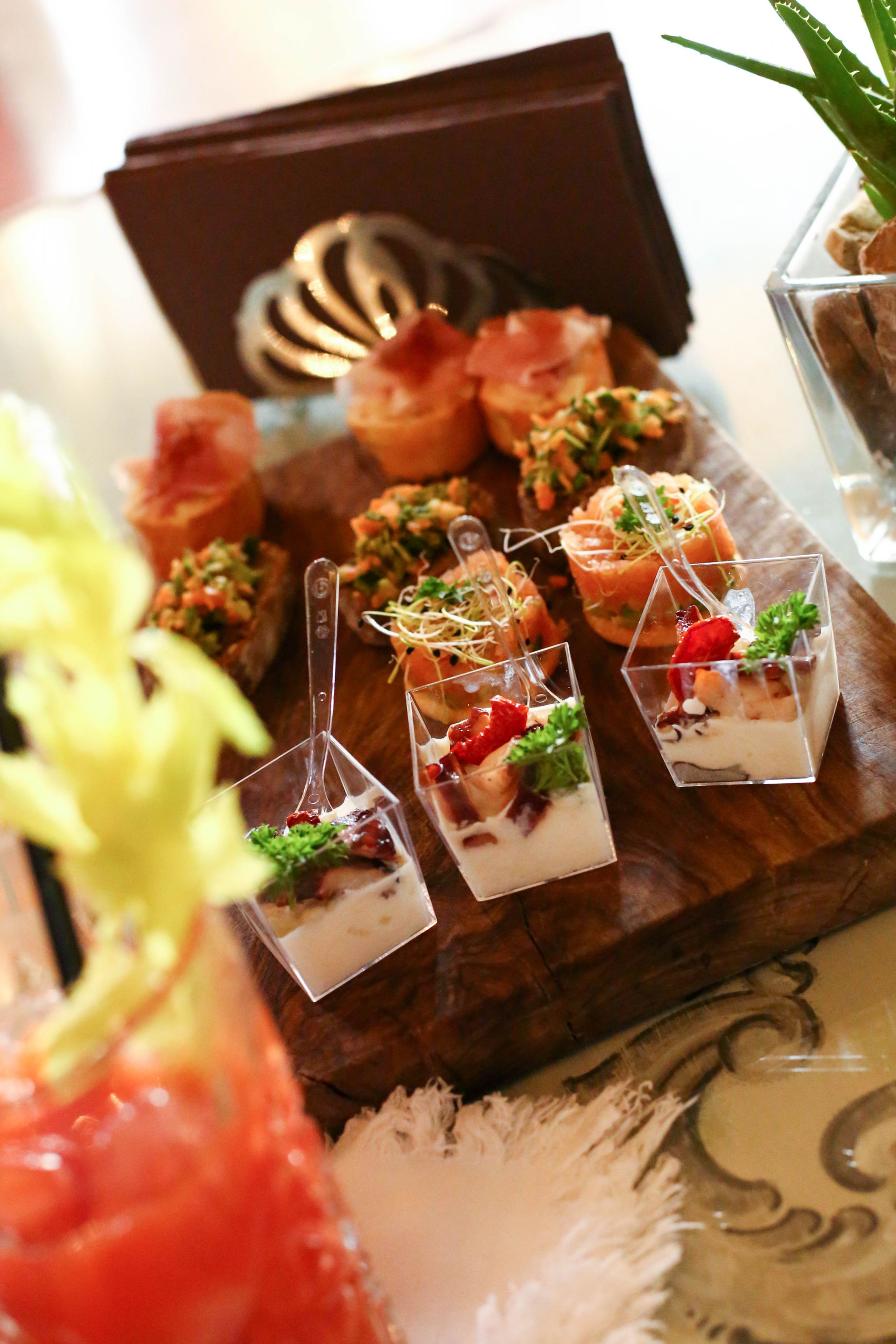 The food was always beyond fantastic. The restaurant inside the hotel is large and spacious and consists of a Tuscan inspired menu and wonderful Italian waiters. There's a salad bar for additional food, but the menu itself has a number of healthier to more elaborate dishes. We ate so well here, probably too well, having a glass of wine and three courses most evenings before heading back to the stunning bar area for a night cap.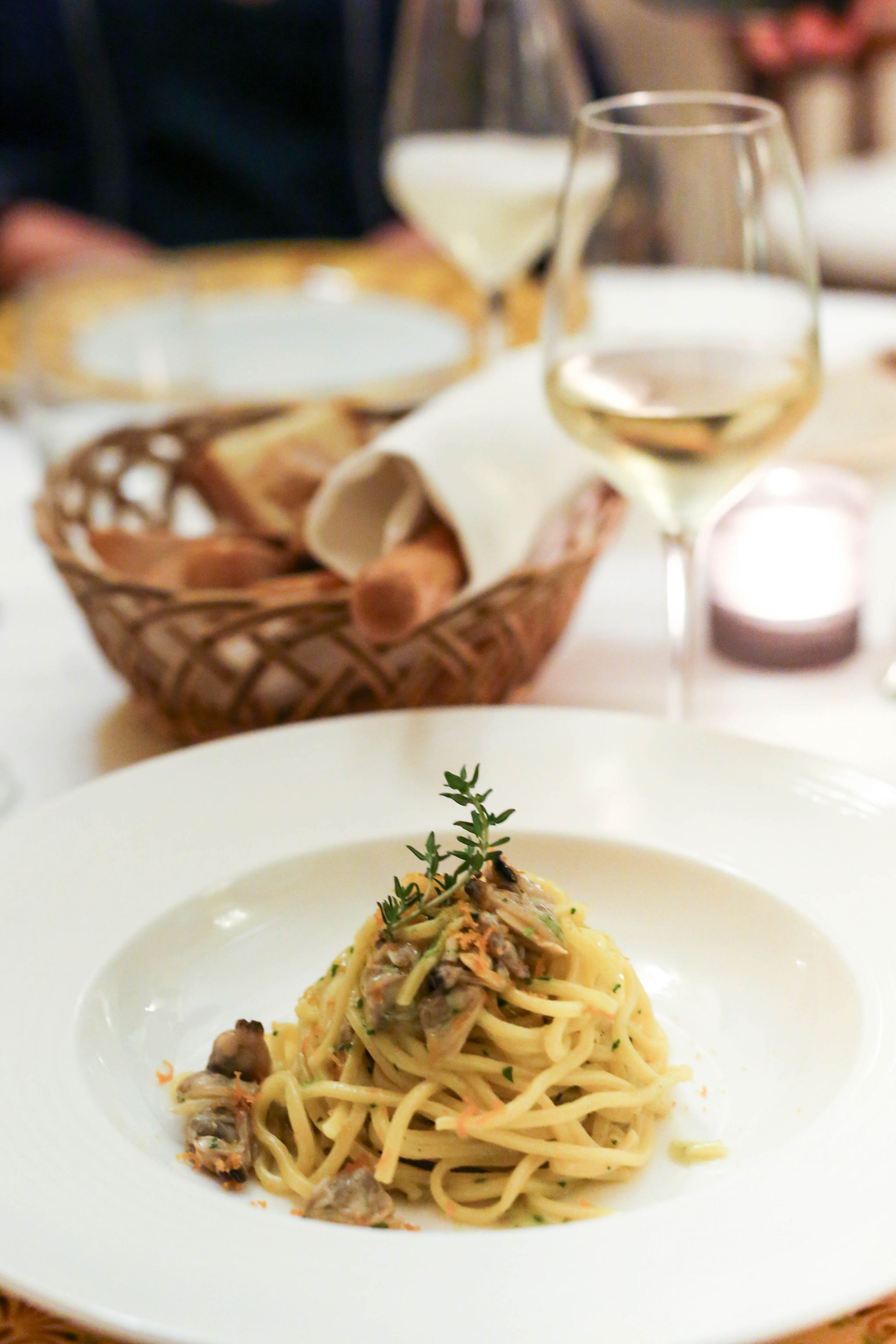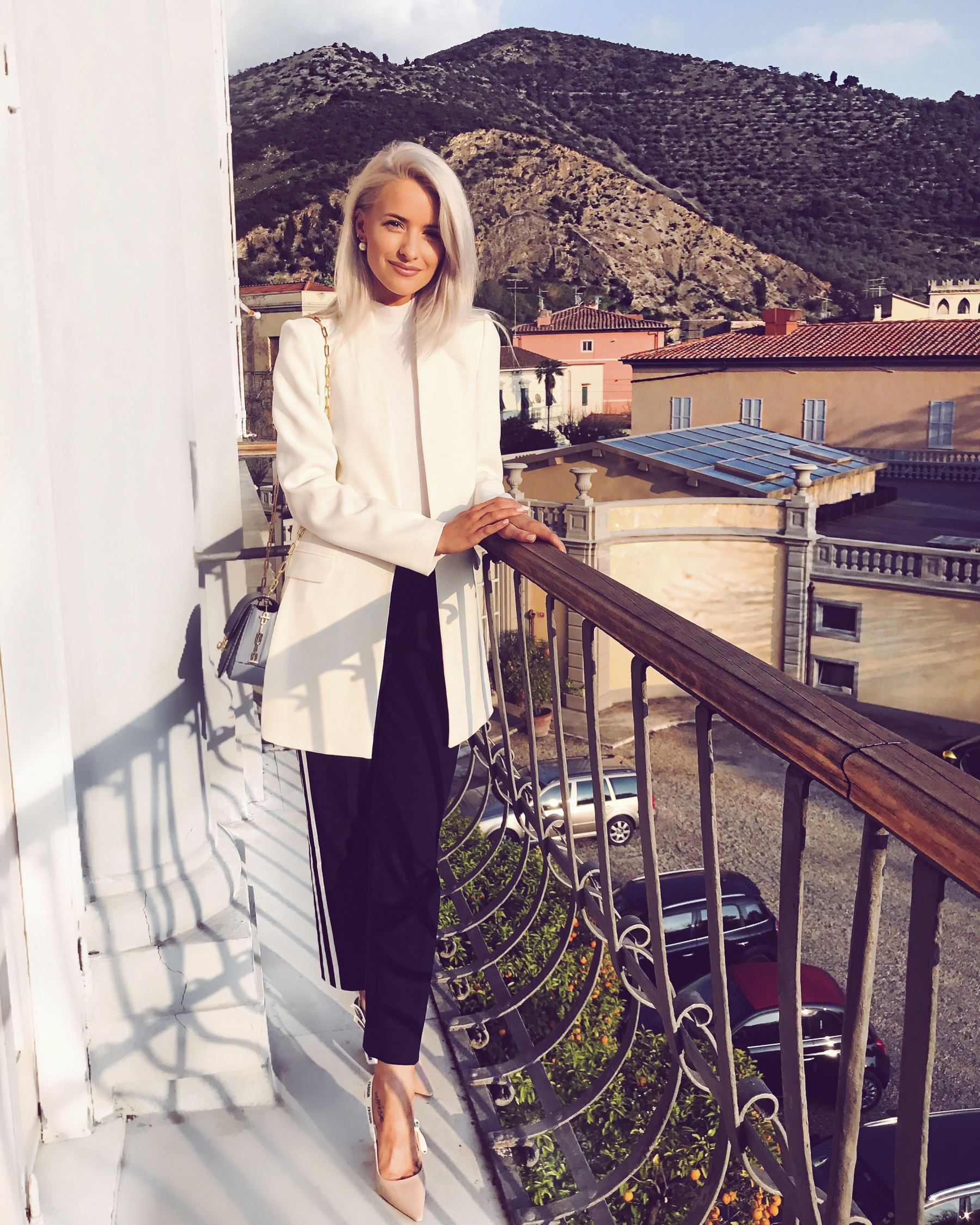 And to the outside, a breathtaking fascia and orange and lemon trees to greet your arrival.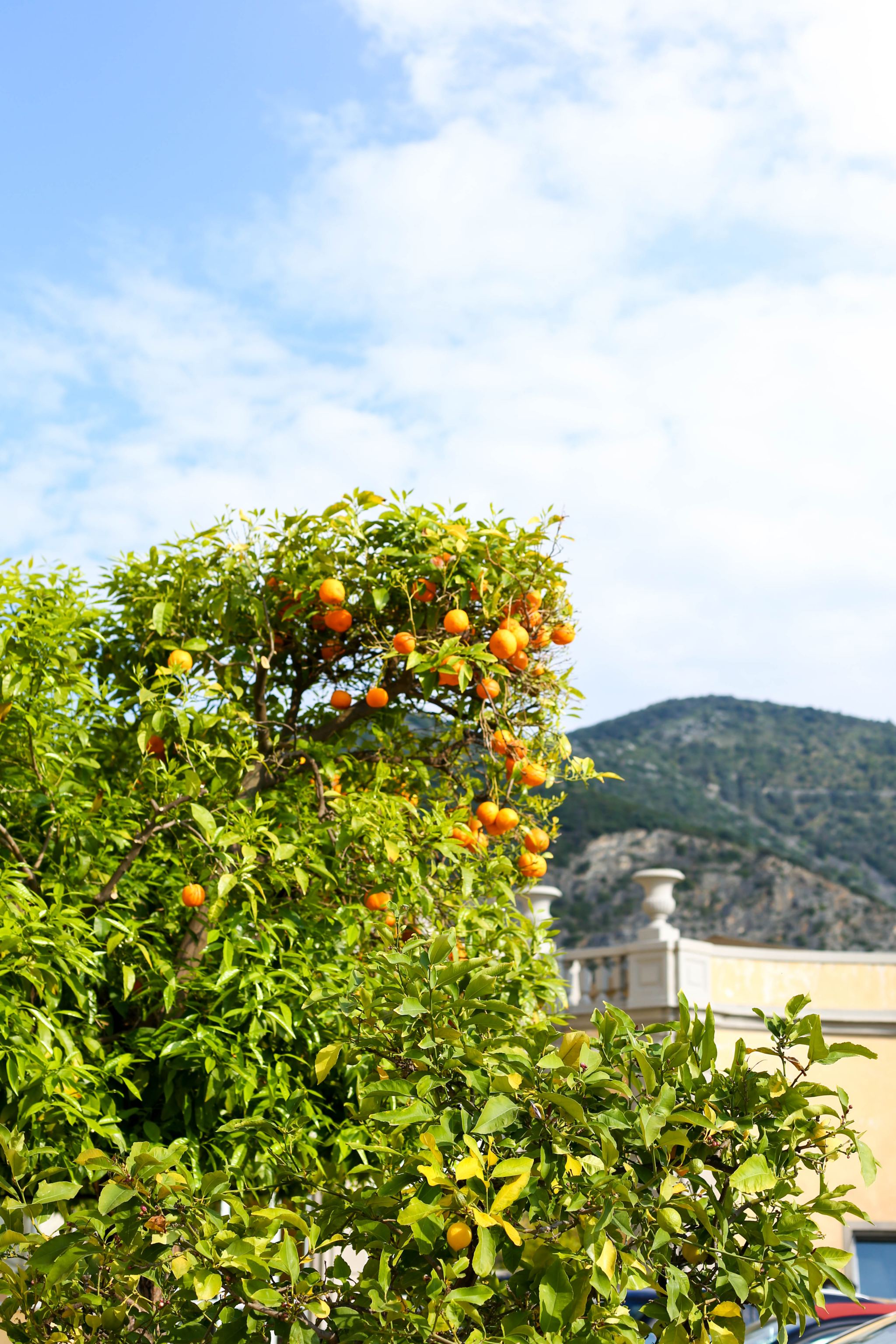 Are you sold yet? You should be.
And the final note, just to tell you why this hotel really is as wonderful as I'm suggesting, it is also within a 25 minute taxi of the Leaning Tower of Pisa. We headed to Pisa for the afternoon, taking in the famous Tower and Cathedral, which I highly recommend you do; just in case you were actually thinking of skipping that step. But it made our trip so much more interesting, cultural and exciting. Pisa is a place I had always wanted to visit, so to see these landmarks in person was actually more special than I had even anticipated.
This is a hotel with a difference. It is a huge old palace, converted into a hotel and laced with history. Each room is unique, but beautiful, elegant and sophisticated. The bar area was one of my favourite rooms and we could have sat in there for hours; otherwise you would find us eating or sleeping. It was just total relaxation and a time to switch off. And I would highly recommend Bagni Di Pisa to couples in their 30's, couples in their 20's who appreciate more traditional elements, and of course those in the older age brackets, as I truly think the beauty and relaxation this hotel offers, extends to the majority of ages. But it has a sophistication and majestic qualities to it that I haven't seen from a number of hotels I have visited. I totally fell for this place!
Sign up here for a weekly catch up of everything Inthefrow