03/05/17
Underground Caves and Thermal Pools
Awaited us in Beautiful Tuscany
One of my favourite aspects of writing and editing this blog, is finding new locations to visit, shoot and recommend. Editors and journalists have visited hotels, cities and places of tourist interest for as long as traditional media has been alive, and I think it's extremely exciting that the new journalists, the bloggers of the world, are now able to offer their own recommendations and ideas as to where to travel, where to eat and what to wear whilst you're there.
I love being able to offer opinions as to hotel choices and cities that I've visited that you absolutely must see. And even better when I read a comment from a reader telling me that they have booked a trip to that particular resort or city. It makes that trip totally worth it. As I don't only go away on these trips to take my instagram shots and blog post photos; although that is one of the best things about it. I go away on these trips to review the hotels, try the food and get a feel for the surrounding area and resort. I just really enjoy that side of travel, and of blogging.
And thus, here I am with a new hotel, city and location to review. Tuscany is somewhere I have never visited, and yet the beautiful architecture, sunshine and history has always drawn me to it. The opportunity arose to visit Grotta Giusti, a stunning 19th Century Villa owned by the Giusti family and Tuscan Poet, Giuseppe Giusti. It was back when the family originally owned the property, that a series of thermal caves were discovered just beneath the villa, and thus the building became a thermal spa and wellness resort for the locals and travellers. Over time, the hotel became well known for its extremely unique selling point, the thermal caves and pool just beneath its walls, offering guests the opportunity to experience a thermal spa like no other.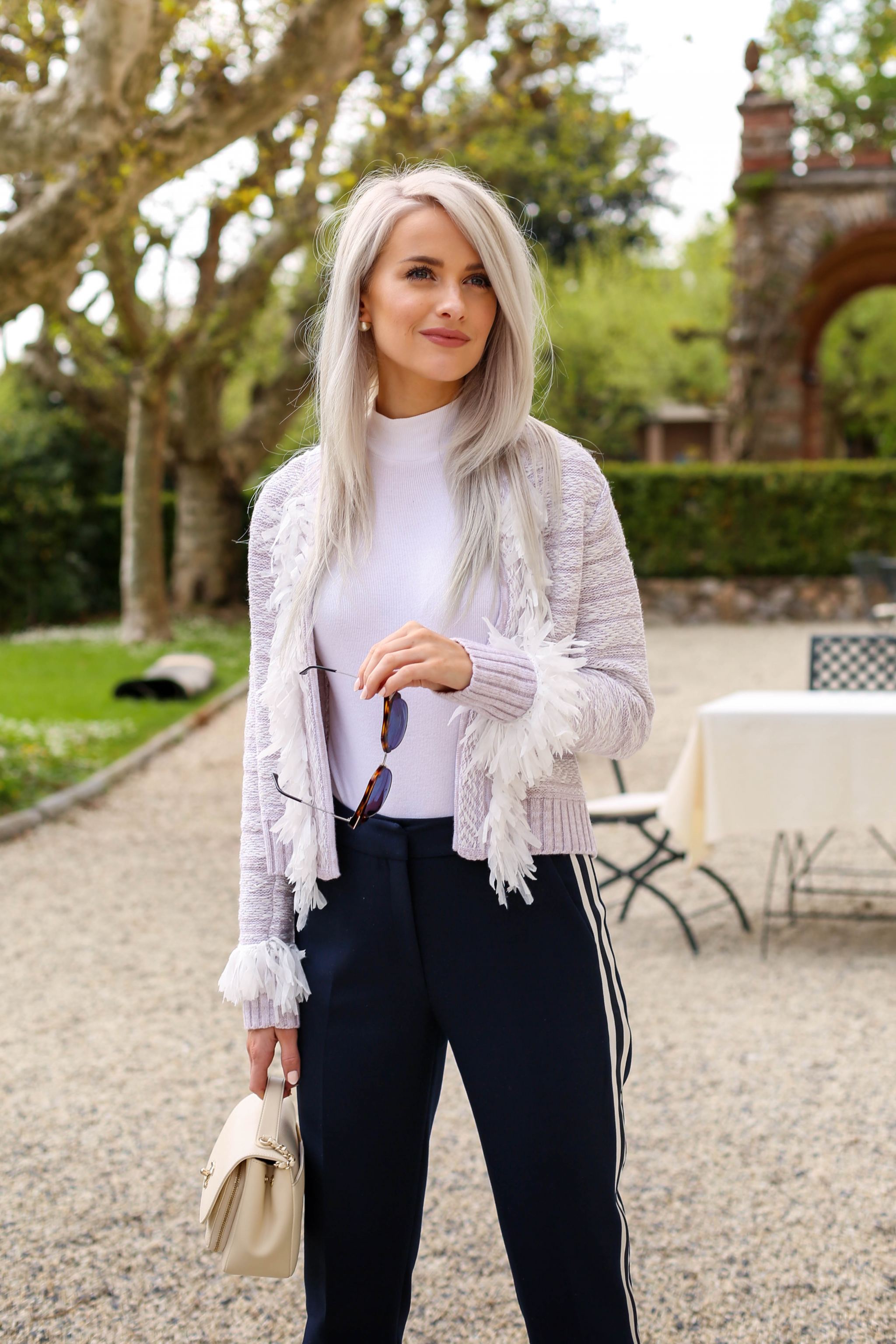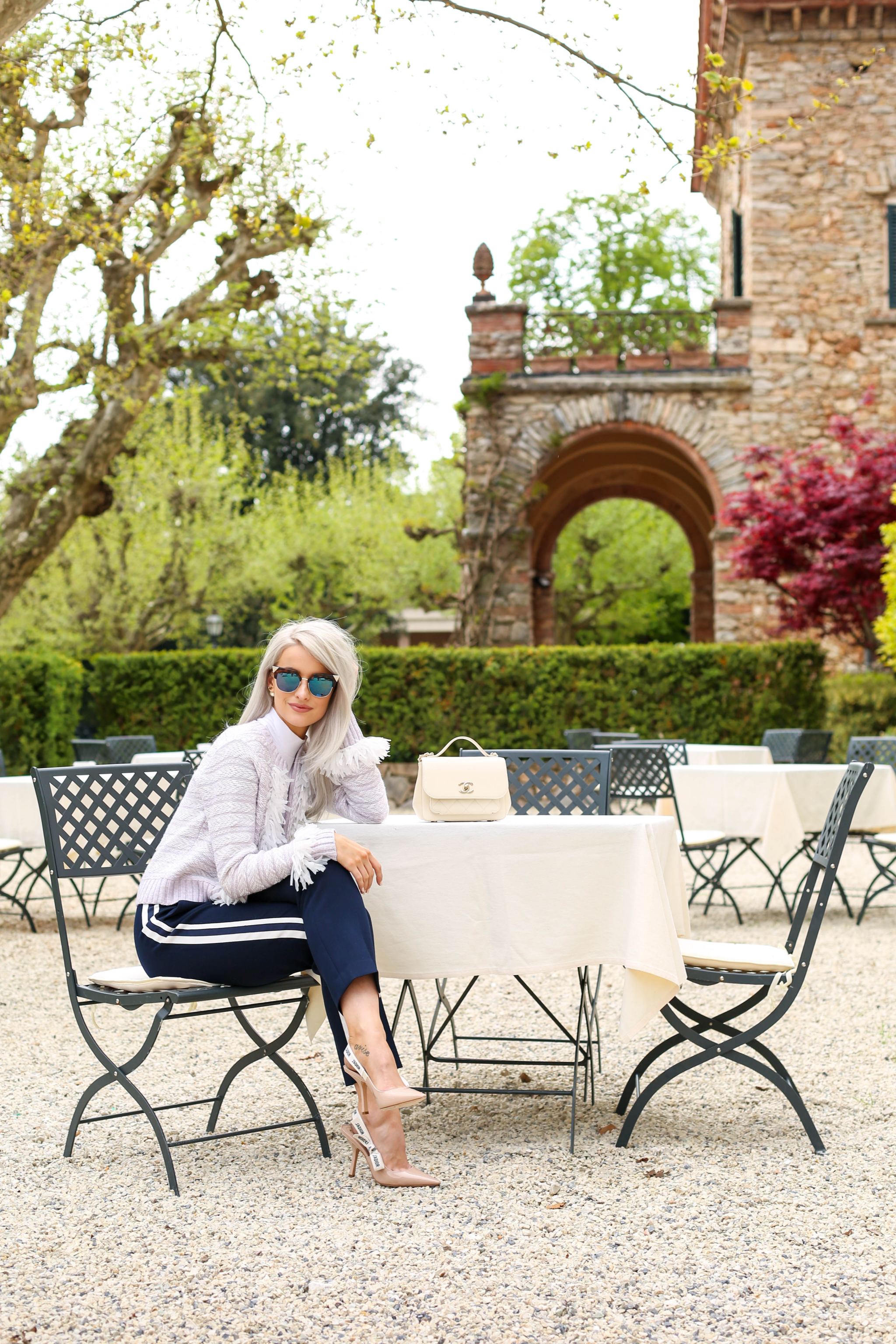 Location and Rooms
We took a plane ride over to Pisa Airport from London, with an easy 2.5 hours and comfy BA seats. A two hour journey is more than a breeze when you often board 10 hour journeys every month. I need to visit Europe more often!! And from the airport, we had a 45 minute car journey over to Grotta Giusti. The grounds are beautiful as soon as you enter the main gates and pull up at the reception area. You can tell it is seeped in history and Italian charm and we were initially wowed by how traditional and majestic the whole building appears. After being taken to our rooms, they're lovely and so ample for every type of guest. A small living room area, huge super king sized bed, a beautiful view of the grounds, a small closet area and a lovely bathroom. Nothing overly modern and sleek, but also not too rustic and traditional. It was lacking in fuss and frills and offering a more authentic Italian stay.
Thermal Caves and Pools
It is in the daytime that you can experience so much of this hotel. The Grotto especially is the prime selling point. You head down into the caves from the Villa, walking deeper into the incredible structure until you can walk no further, and here you can sit in the thermal air for around 45 minutes. But beneath this, guests can also opt to swim/dive inside the thermal waters at the bottom of the cave. Alex was taken down there, but with my white hair newly bleached, there was no way I was touching thermal water with fresh locks. Plus, my fear of confined spaces and dark water would probably have made this my worst nightmare. Yet Alex absolutely loved the experience. He was taken into the water and bobbed his way to one end of the cave system in less than half a meters gap from left to right, or so his video would portray.
But for guests, this is somewhere to relax, sweat out those toxins and to contemplate, I guess. It's totally unique and the fact that you can literally reach these caves in a minute from your hotel bedroom is both bizarre and fascinating.
But there are also a number of thermal pools to try – one larger pool that is open to outside guests, and one smaller pool for Grotto Guisti guests only. Both require the cutest red and white swimming caps and are very much a relaxation space, so its not a pool for frolicking or playtime that's for sure. This place is all about the zen.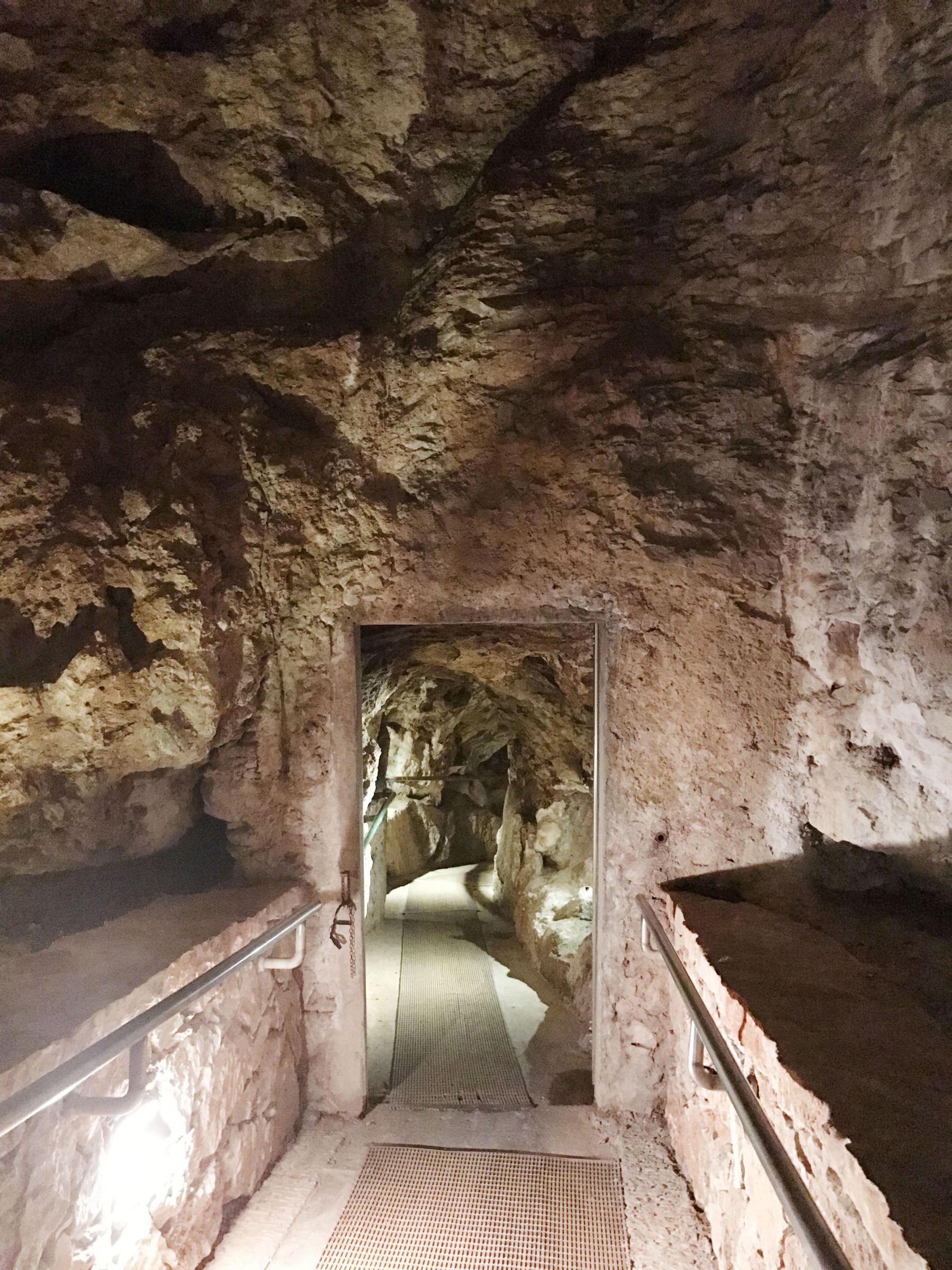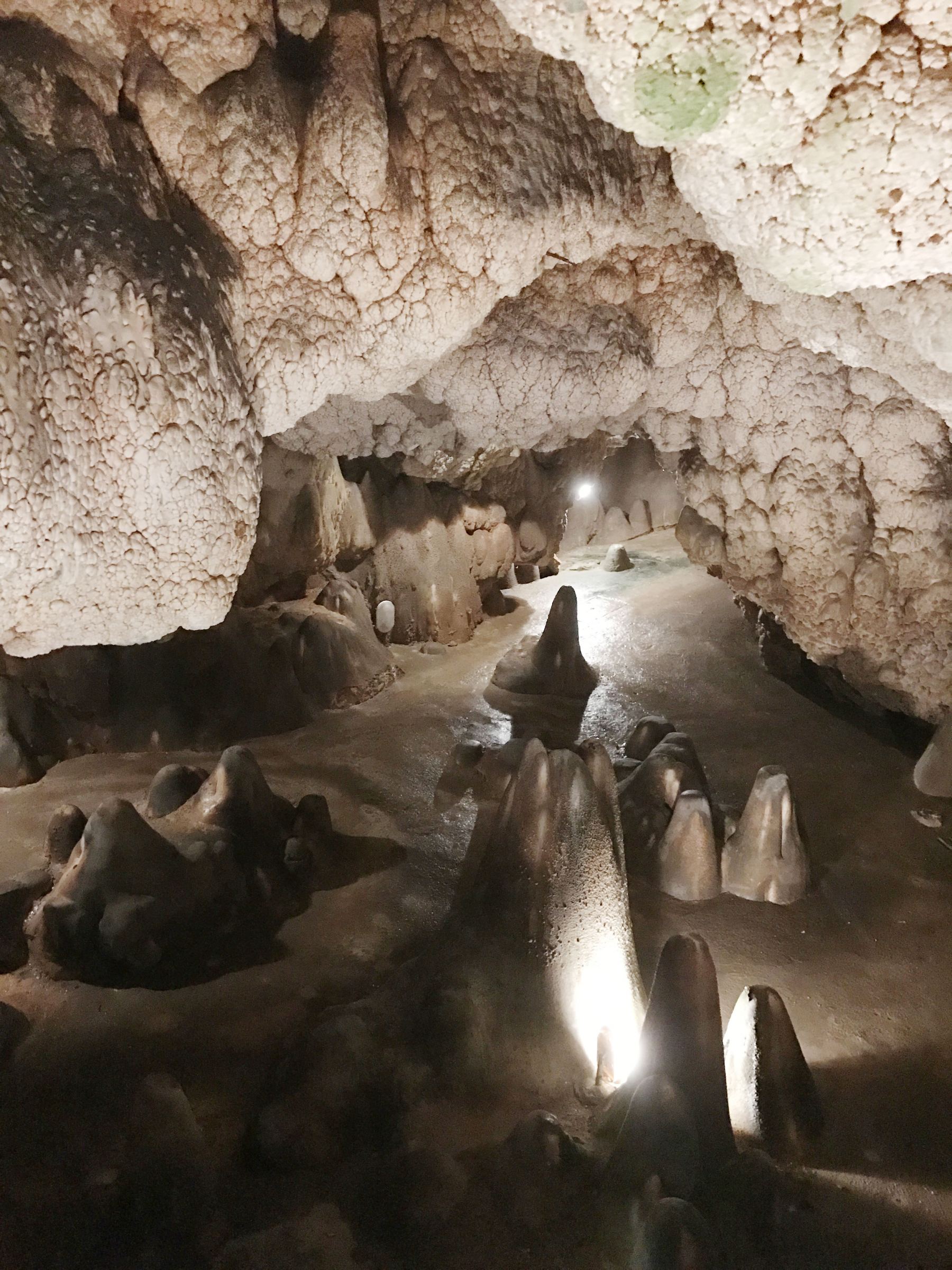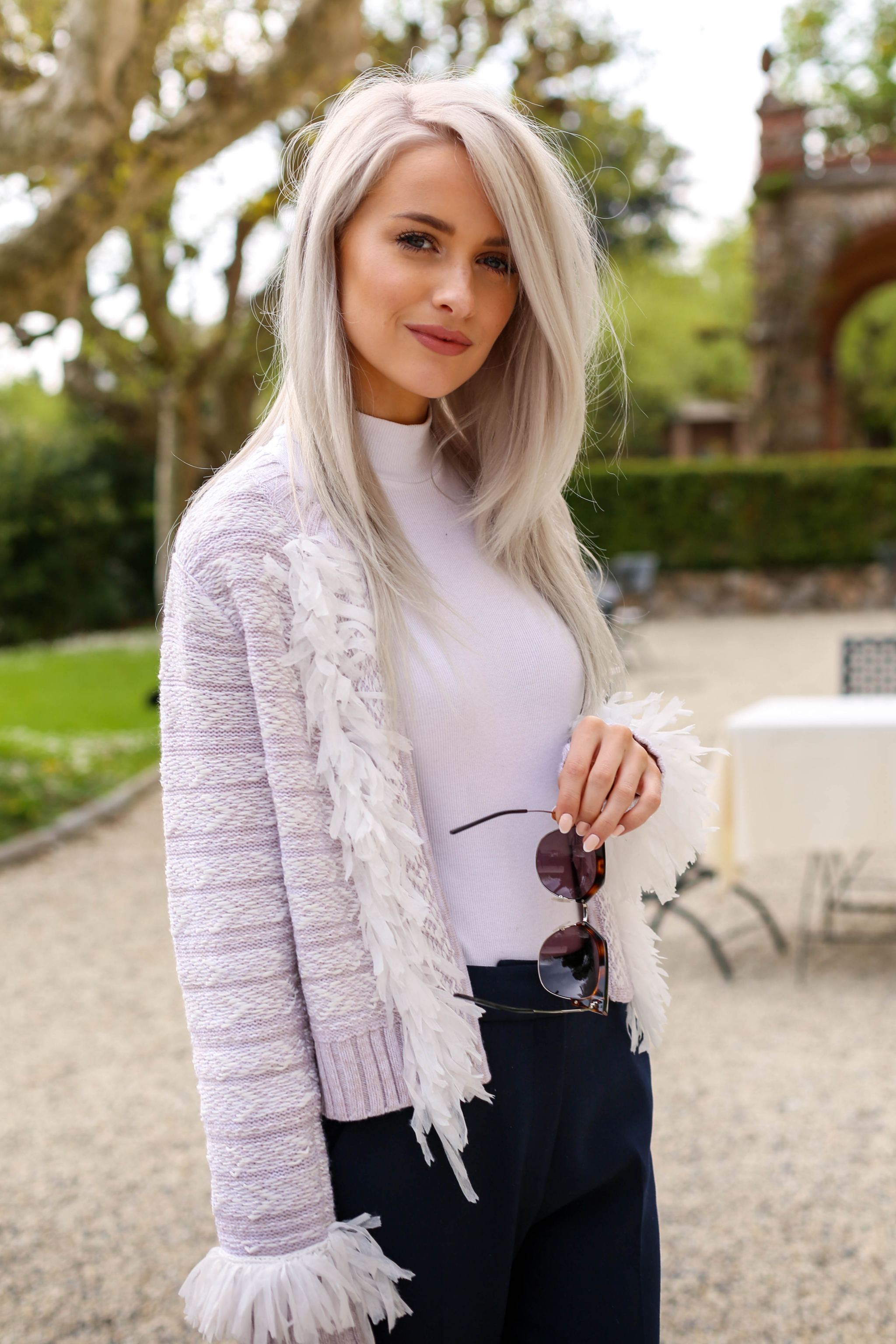 Food and Drink
To the outside, where these photos were taken, is a gorgeous area with tables and chairs awaiting guests with their drinks to sip in the sunshine. And inside, a beautiful bar and seating room, the Guisti Room, complete with a pianist and the most beautiful fresco painted ceilings. For the evenings after dinner, so many of the guests retired to this area or the bar to relax and sip their night caps.
There is one main breakfast and evening restaurant in the hotel, a smaller cafe/pool bar restaurant, the bar that I spoke of and I also believe that food is served outside where I'm sitting in these shots. And I wish we had ventured outside to take in more of the nearby area, but I'm almost certain that there are no restaurants within a 10 minute walk of the hotel. Yet another key selling point of this hotel is their wellness programme, Equilibrium.  Guests are able to sign up for the 7 day programme, that includes a dietary plan, treatments, full use of the thermal facilities as well as medical check ups. The idea is that you can check into Grotta Giusti if you need a real helping hand with your diet and health, with help from trained professionals.
Of course, myself and Alex didn't experience that side of the hotel, but we did thoroughly enjoy the food and drinks that were served in the restaurant for breakfast and dinner. There are the healthy options, but there are also the not as healthy options, so enough to suit anyone. Just very simple Italian and Tuscan dishes with lots of flavour.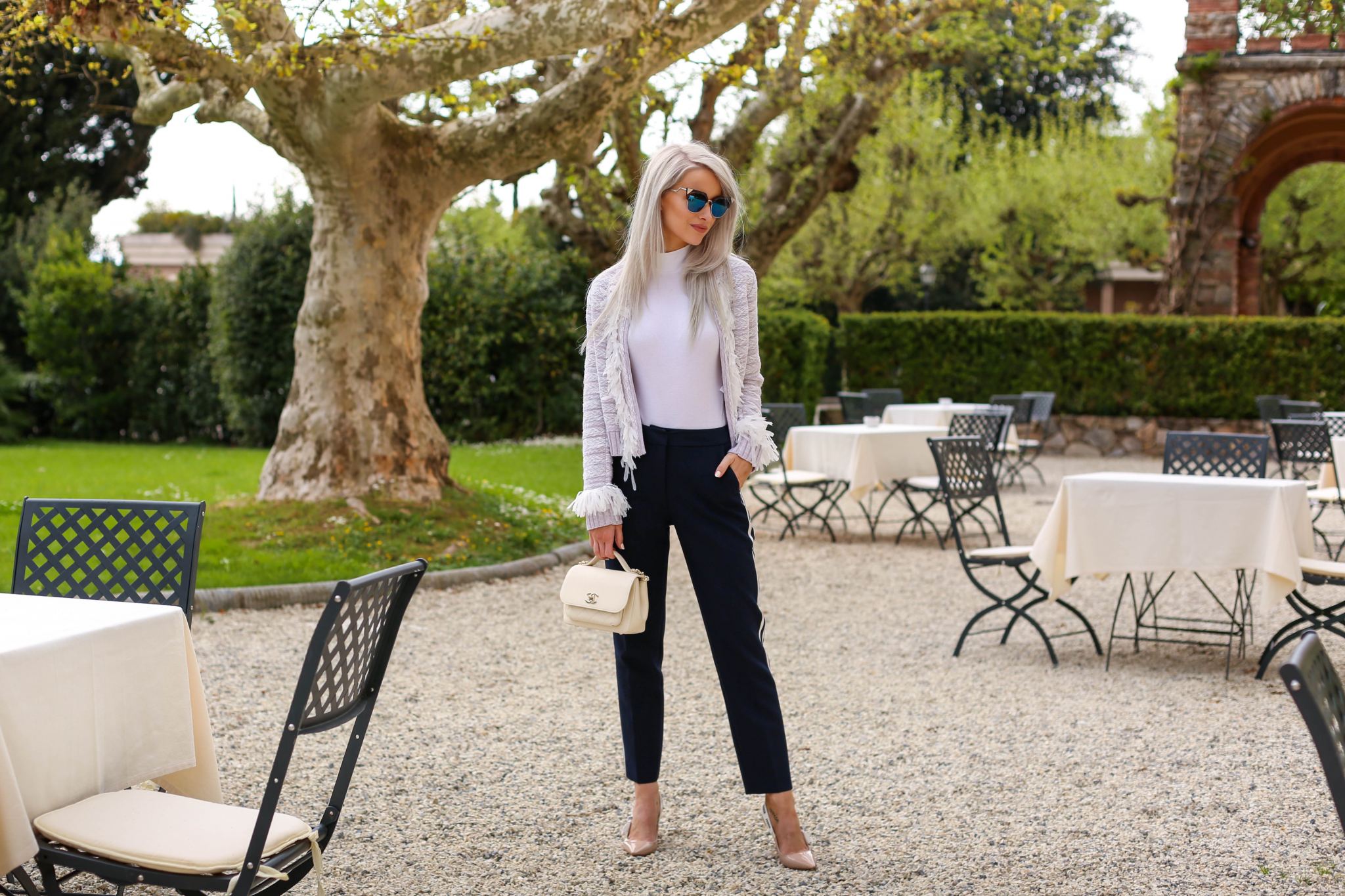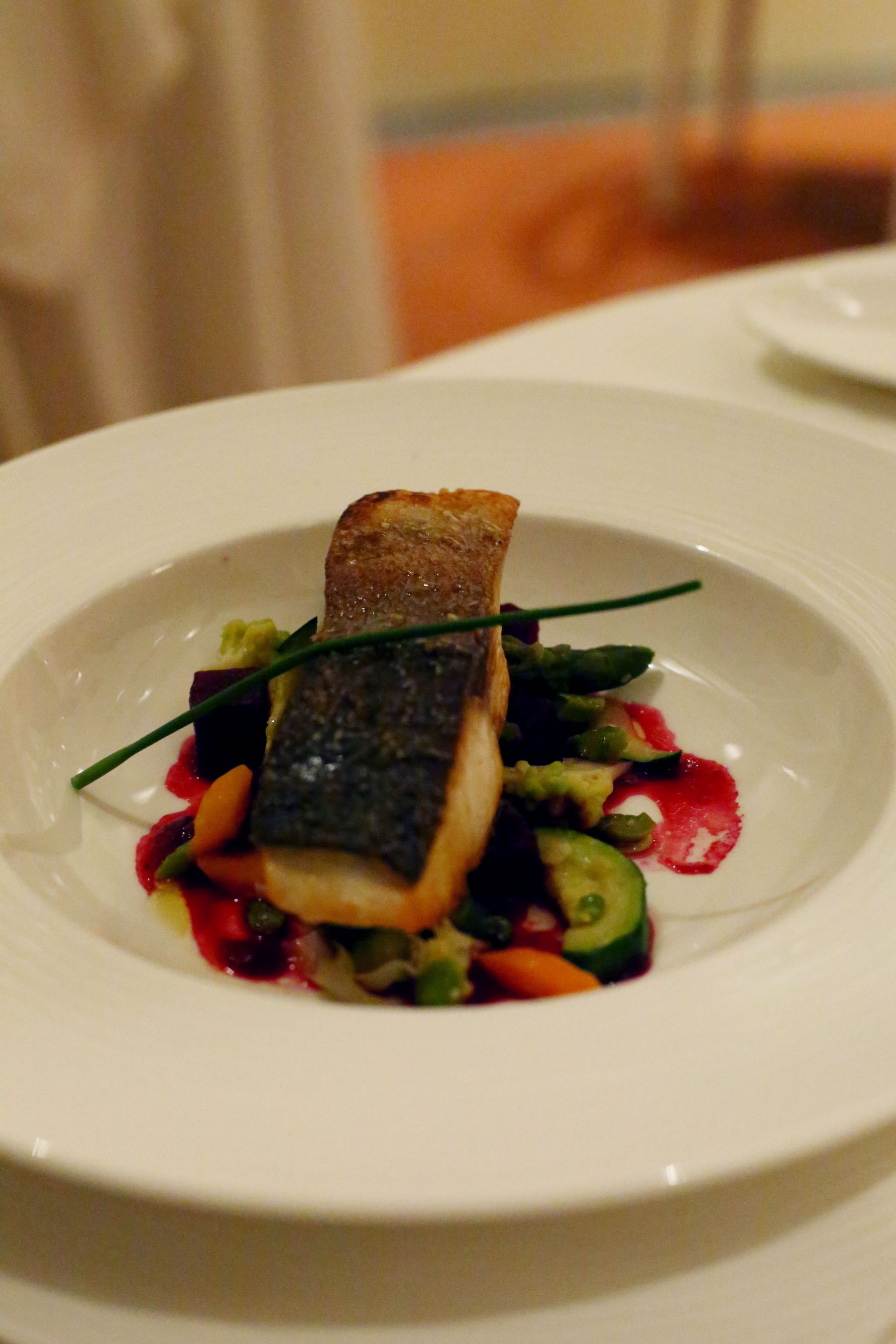 What to Expect
This hotel really does well in catering for a certain type of audience and market. I feel for my Mum and Step Dad, this would be a charming Italian retreat, with healthier options to try on the menu, a beautiful bar lounge to relax in at night and a comfortable bed. Plus the thermal caves are experiential and another factor in making the guest feel as though their stay has offered a multitude of health benefits. Which it absolutely does offer. But for someone of mine and Alex's age, perhaps this isn't quite the right retreat. Don't get me wrong, I highly enjoyed our stay and truly appreciated the beauty of the building and the experiences it can offer. But I must admit I wouldn't recommend this to my best friend and her husband for example. Only as they are just not the right demographic for this particular place. I personally feel that for those in their 40's onwards, who are looking for a really relaxing spa retreat and want to go home from their holiday feeling more alive and revitalised than when they left, this is a fantastic option. It is very traditional, not at all modern and quite stripped back in parts. But that is its charm, and I feel there is an audience and client that would truly adore this hotel for what is can offer. Couples, individuals and even two ladies or more together, hoping for a healthy spa break in the heart of Tuscany, and within reach of Pisa and nearby areas such as Lucca, would probably adore Grotta Giusti.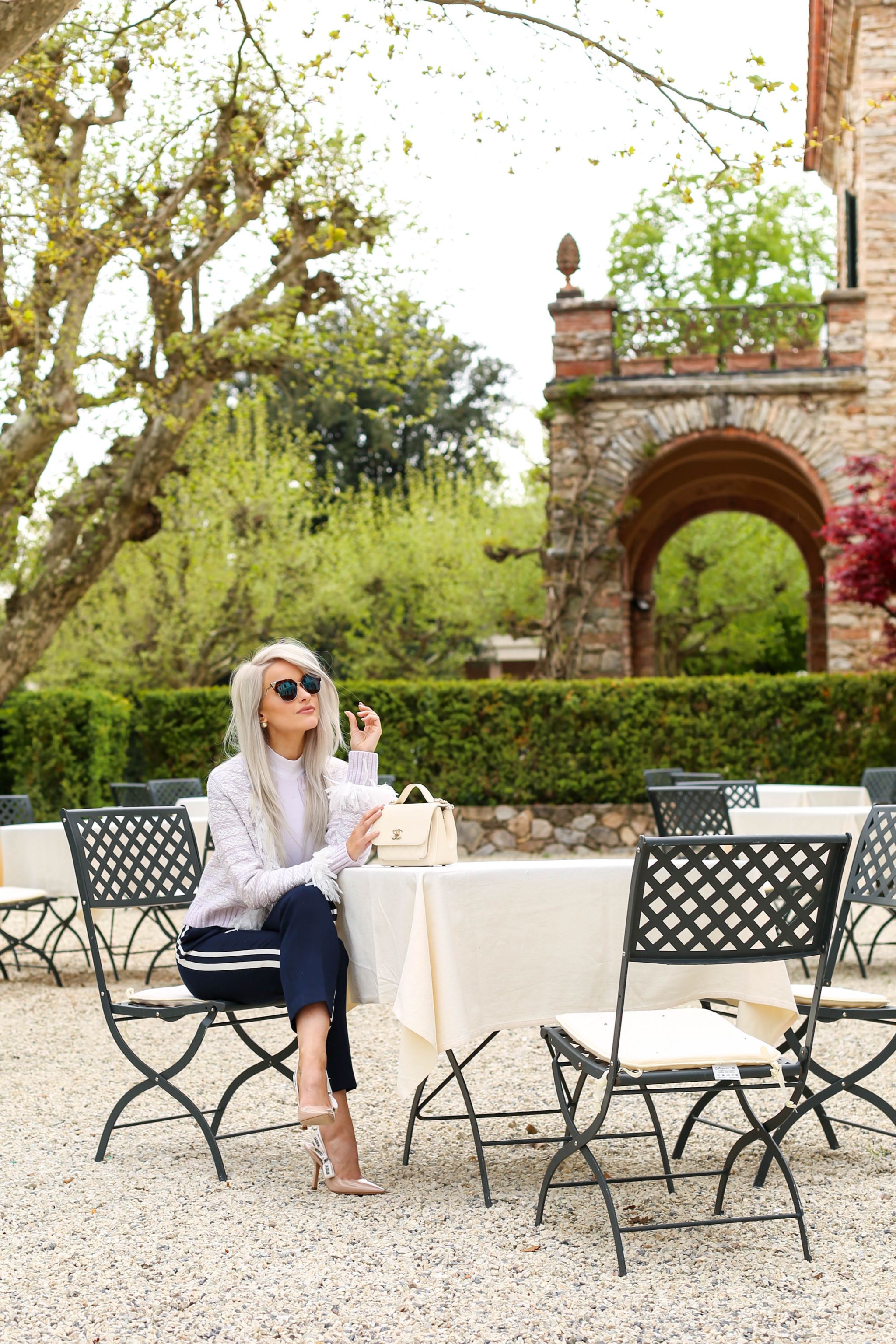 And that was my experience. A few relaxing days in a stunning building in the middle of Tuscany. Just a thirty minute cab ride away can get you to the Leaning Tower of Pisa, and almost a similar amount of time to the beautiful area of Lucca. Pisa I would highly recommend and I've been told so many times we should have also visited Lucca! So there are a lot of activities and sights to see outside of the hotel also. But it is for the relaxation, calm and ultimate switch off, that this hotel really wins.
Would you ever visit somewhere like Grotta Giusti? I'd love to know your thoughts on this sort of wellness retreat concept and how interested you are personally!
Sign up here for a weekly catch up of everything Inthefrow