30/05/17
5 Days in Sri Lanka
I've never travelled to anywhere like it. Sri Lanka is an extraordinary, interesting and diverse country. We took an 11 hour flight over to Colombo airport on the west side of the country before a 4.5 hour drive over to our resort – the
Shangri-La Hotel, Hambantota
. Such a long drive could be a deal breaker for some, but it's a fantastic way to see a lot of Sri Lanka, really quickly. Plus, you can sleep on your way after a long and tiring flight. But stepping out of the car and into the lobby of the Shangri-La Hotel, you won't remember any of your journey.
The lobby is enormous, open to the outside with only a roof,  and filled with couches and places to relax. It is immediately welcoming, and so are the wonderful staff. Everyone was attentive, helpful and ready with a smile. But this is one absolutely massive hotel. Not that this is a negative point; it is just truly huge, with so many areas to explore. And this is probably one of the main reasons why I loved this recent trip, so I thought I'd mention the top five things I loved about Sri Lanka, just in case you were interested in visiting.
I have been to Vegas, the Maldives and Hong Kong. I have experienced heat like nothing else. And yet, I felt like Sri Lanka may have topped them all. It is humid to the max. Hot, damp and smothering heat almost – but please don't see this as a negative. It is absolutely bearable and only encourages you to wear more shorts and skirts – you absolutely do not need to wear a jacket or anything longer than knee length, unless you really want to. And whilst the sun shines all day, the sunsets here are absolutely breathtaking.
I don't think I have visited anywhere in the world before, where I was able to watch and observe wildlife quite like this. The National Park's in Sri Lanka are enormous and filled with an incredible number of species. I literally welled up with happiness when we spotted an elephant playing in one of the rivers. The trips leave from the hotel in a jeep in the early morning, with a journey of around 90 minutes to get to Yala National Park. But there will be many National Parks to visit depending on where you stay. And alongside this, we also chose to take part in a River Boat Safari, heading down to a nearby River with a number of local guys who were able to show us all of the animals and wildlife around and in the river. It was such an incredible experience that I will never forget.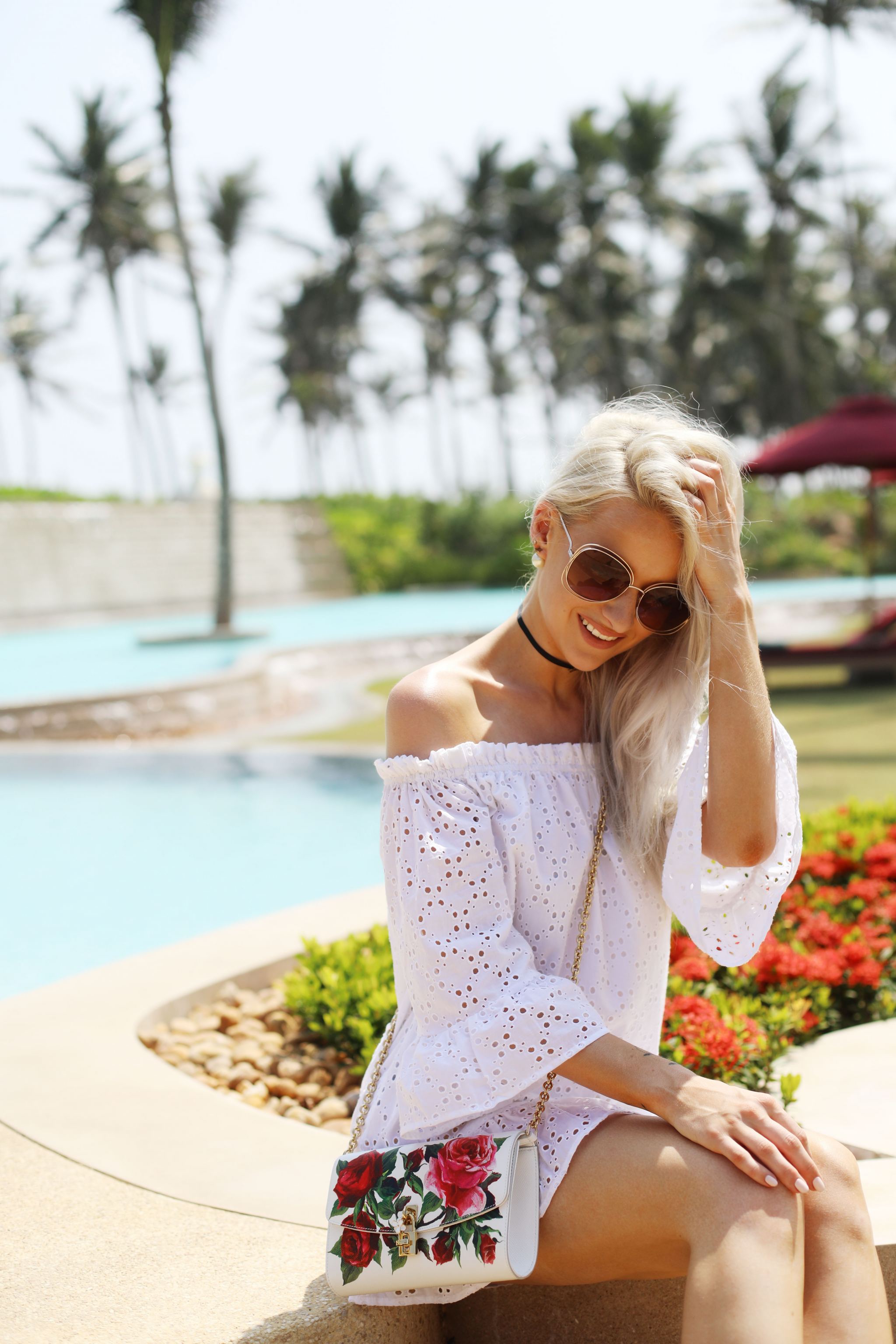 I expected excellent things from the Shangri-La chain and I wasn't disappointed. This is the first time I have stayed in one of their famous resorts and we had also booked to stay at the Shangri-La Maldives a few days later. I can honestly say this is one of the best hotels I have stayed in. For a lot of reasons. The aesthetics and decor first of all are beautiful, with a modern yet Sri Lankan vibe, very clean and with so many beautiful areas to sit and relax. The Coffee Bar was one of our favourite areas for lunch as well as a spot of Shisha for Alex. The Pools are gorgeous, with a children's pool, a larger pool with a beautiful cascading waterfall, as well as a pool for couples only. Fantastic staff, brilliant food and drink, a trapeze for those who are brave enough, a beautiful beach and a number of restaurants. The Shangri La Hambantota also had the best hotel gym me and Alex have ever been to. Plus, a full 18 hole golf course which we had the pleasure of driving around in a golf buggy. For golfers, this is definitely a fantastic spot. But for those looking for either a family holiday or a chilled couples retreat in extreme sunshine, I cannot recommend this resort more.
I think because this trip was one of the most unique trips that I have been on, I wasn't ready to see the amount of wildlife that we spotted. It was breathtaking. Alongside the Elephants in Yala National Park, we spotted Crocodiles in the River on our boat safari, fruit bats, so many species of beautiful birds, monkeys hanging in the trees above our jeep, wild boar and water buffalo. But probably even crazier was on our trip back to the hotel from Yala. We pulled into a driveway on route only to find an enormous Komodo Dragon walking alongside the jeep. I mean huge, it was probably around 2 metres long. Absolutely insane!
Honestly, I wish we could have seen more, and the country as a whole is one of the reasons that we would return. I think there are so many places that we absolutely have to see in Sri Lanka that we didn't even touch on. I have seen the most stunning Sri Lankan photographs on Instagram from incredible hotels to beautiful beaches and National Parks that look phenomenal, and I wish we could have spent longer there to see even more. We took in a lot of sights on our way to the hotel on the 4.5 hour journey, including monkeys sitting on the rooftop of a city building and a million tuk tuks carrying people here and there at a crazy speed. It was everything I imagined and more, but I would love to experience so much more.
WHAT I WORE IN SRI LANKA - SUMMER VIBES LOOKBOOK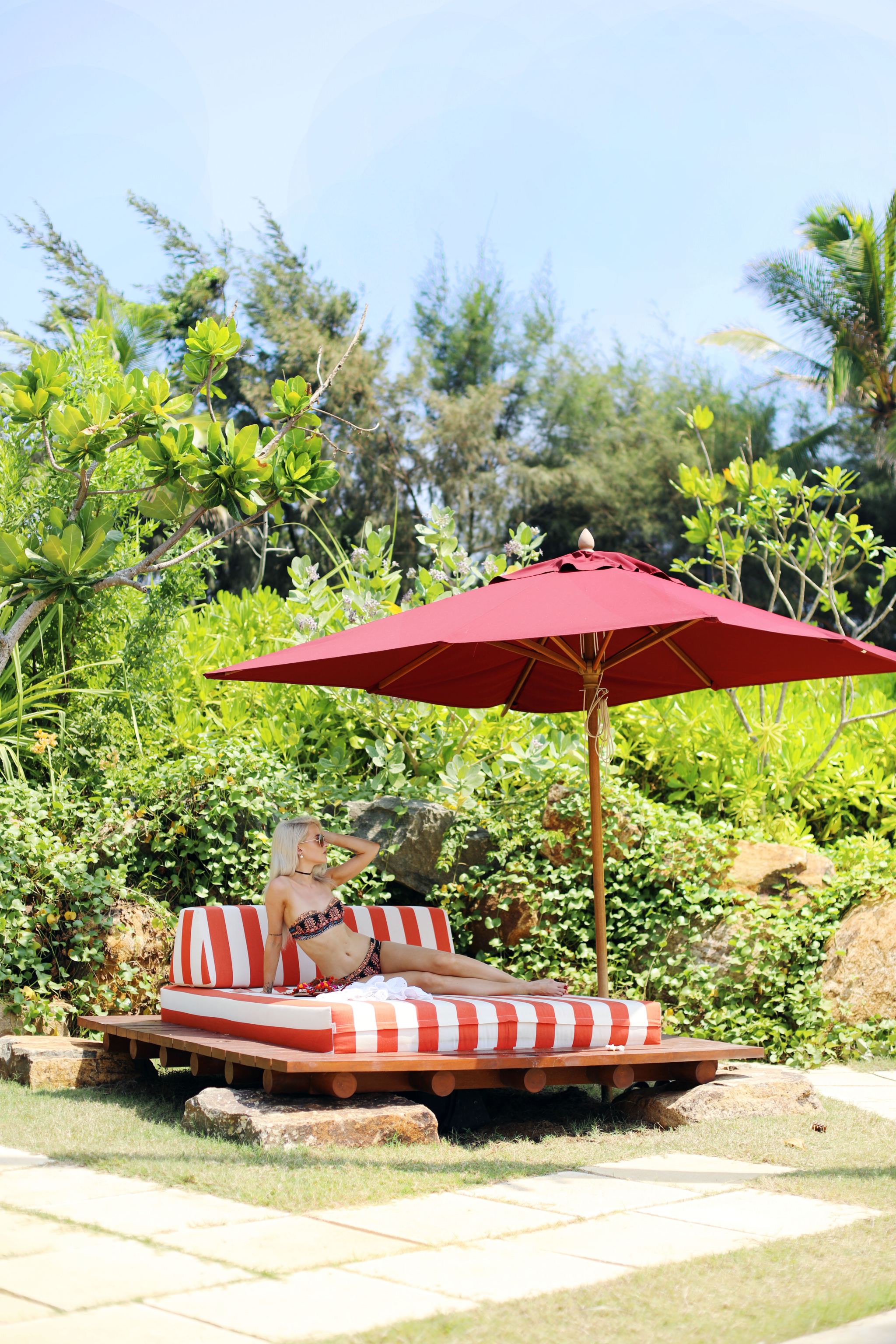 Have you visited Sri Lanka? How did you find it and where would you recommend others visit? Have you also ever stayed at the Shangri La, anywhere in the world? We had the best experience so I'd love to hear how you enjoyed it!
Sign up here for a weekly catch up of everything Inthefrow