06/05/17
10 Rules of Travel
Location: Grotta Giusti, Tuscany
It was recently, on our trip to Tuscany, that I was having one of those thinking moments. About all of the travel I do, and the places that I visit, and some of the little tips that I have learned along the way. We book trips every month and without some forward planning, a lot of those trips could potentially have been disastrous. Luckily, I like organisation and my other half trusts me to get him from A to Z without a hitch, so we generally don't have any issues. And I realised, that there are a few travel rules, or tips if you will, that could really help someone make their holiday more hassle free.
Here are just ten of the tips that I felt could be useful, learned from the mistakes I've made and things that have happened to me when I've been away. Hopefully this means that they won't happen to you!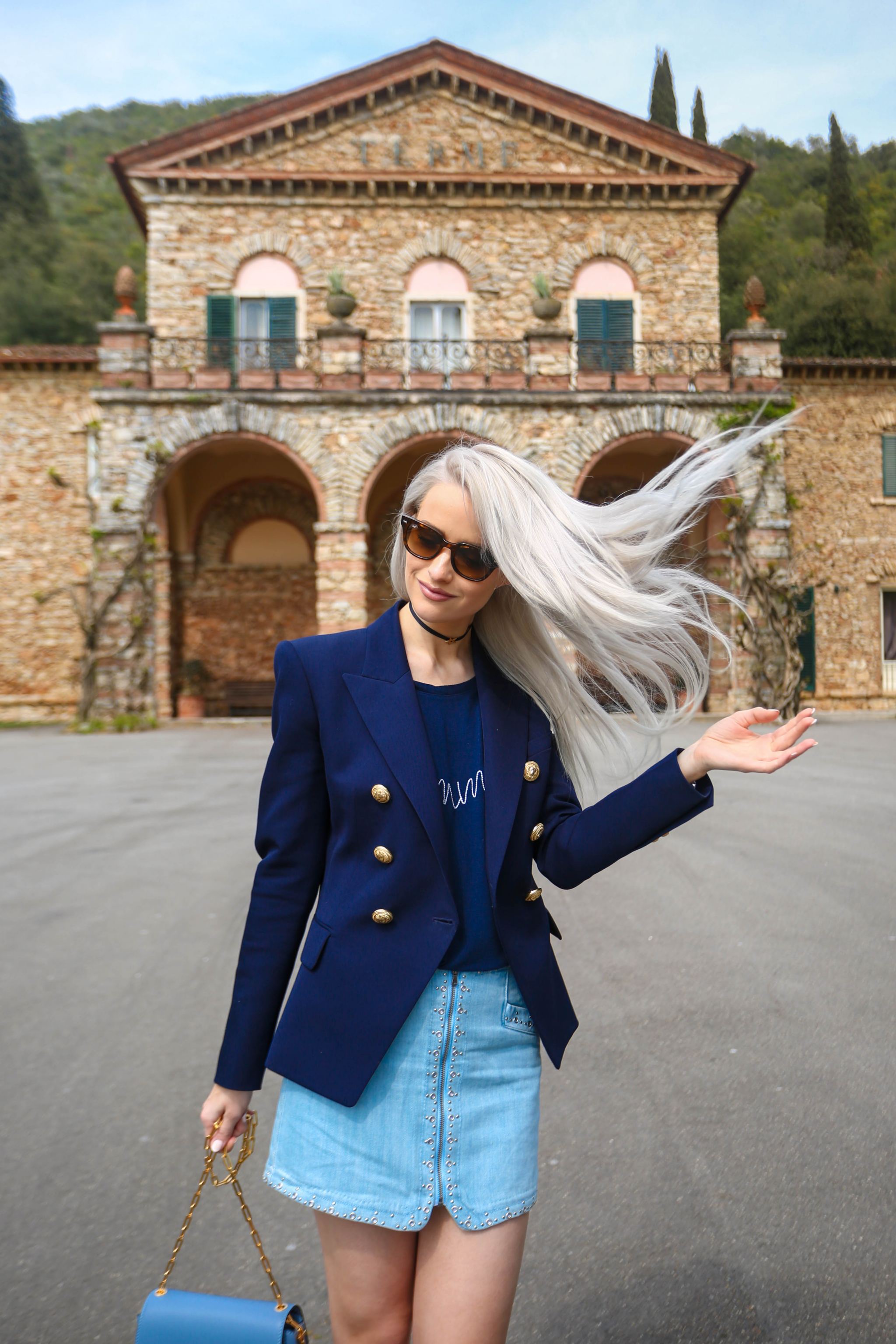 1.
If you're travelling to Europe especially, before you book your flights, Google what important dates or events may be happening on those dates, in that city. For instance, when we were in Tuscany, the day we were leaving for the airport was the day of a large marathon through the city. It meant that taxis could not run the same way, traffic was awful, and therefore getting to the airport would be a nightmare. Luckily, our flights were an hour or so after the marathon was cleared, so we weren't too interrupted, but we could have been. So just bear that in mind.
2.
Pack your valuables in your carry on, whenever you can. You may as well make use of the ability to take a carry on bag or small suitcase onto the plane, so use that space and size wisely, and fill it with all of the items you'd rather keep with you. Have a peek on the airline's website for weight and size restrictions for carry on luggage first, and then feel much safer knowing you have your Chanel Clutch wrapped safely in your hand luggage.
3.
Buy a handy travel wallet for all of your documents. When you feel the need to carry more documentation with you, such as your ESTA or visas, maybe your airline ticket print offs, passports or even your currency, I find it so handy when I travel with a documents wallet. It's just slightly larger than a usual purse and fits your A4 sheets of paper folded inside, so that your bag isn't filled with mountains of loose paper. This wallet here is so cute, as well as this one and this one.
4.
In total honesty though, even more organised than that is to download the airline's app onto your phone, so that your e-tickets are within reach of your most used possession. I may be speaking for myself here. Mobile tickets keep paper usage to a minimum and all information is stored inside the application. In most cases, you don't need to print out ESTAs either as they're already loaded onto your passport digitally. So actually, I generally head to the airport with my passport and nothing else.
5.
Always pack a small bag with you that has a really good locking system. The kind of lock or zip that would take a few seconds to open. I'm sure you all know this by now, but there are some shifty people in the world and quite often you can be targeted by thieves who can whip your purse faster than you're able to look at them. So don't give them the access to your possessions with a flimsy bag and zip closure. Pack a bag that has a buckle or a second closure over the top of the zip, so that it would take a thief a little longer to get into your bag and therefore more time for you to spot it. Just generally, be extremely aware that not everyone is a kind human being and you need to be very careful almost everywhere.
6.
Plan your restaurant runs before you go. On too many occasions, me and Alex have arrived at a beautiful new city and not had any clue where to eat or drink. In this case, we wind up eating at a really mediocre restaurant and almost wasting an evening of what could have been excellent food. Instead, look on Trip Advisor, and even better sometimes, Instagram, to look for foodie places in the city you're heading to. You can then form a list of great establishments to visit and really make the most out of your eating time there.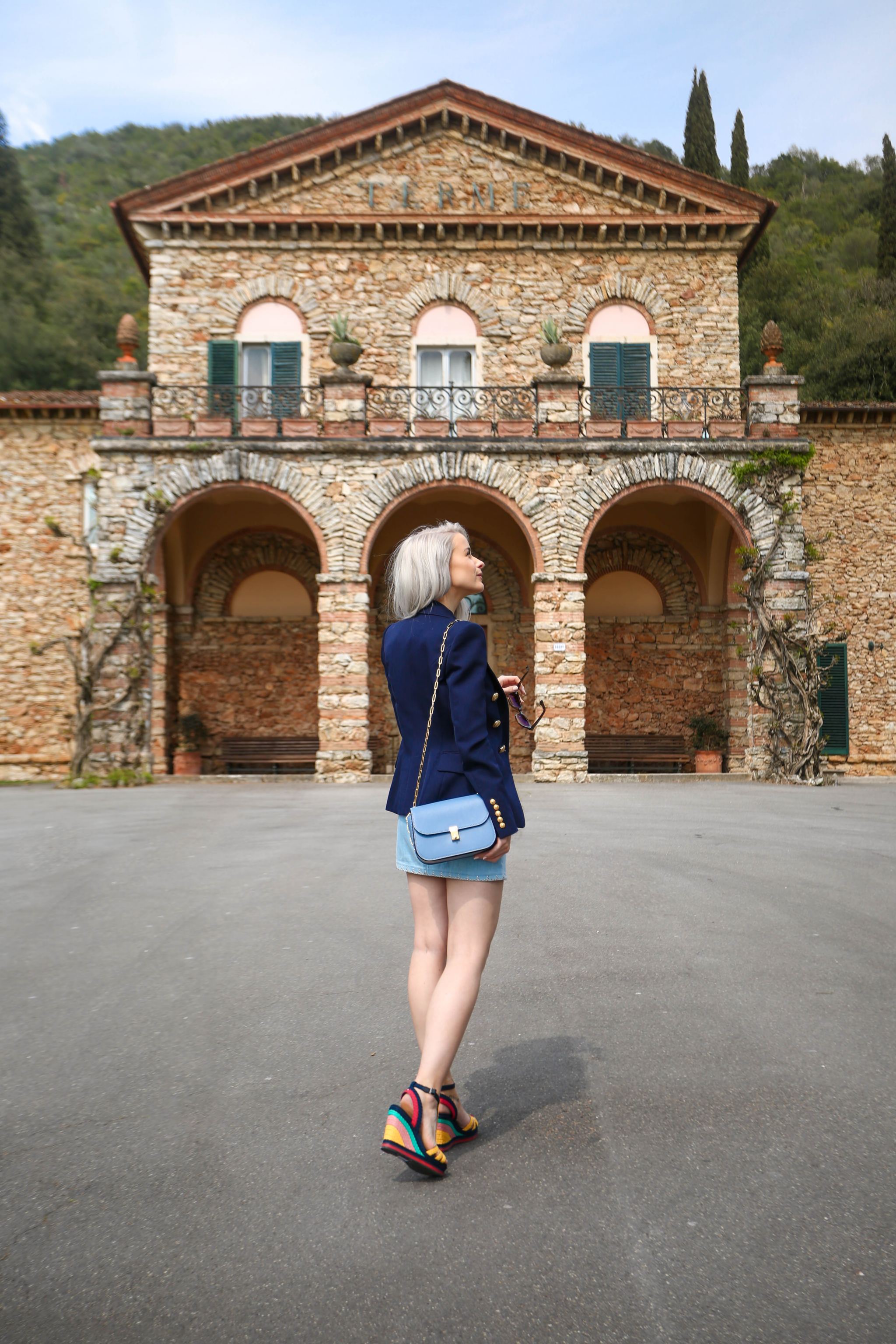 7.
Prepare yourself for your flight effectively. I fly away more than 20 times a year these days and it's honestly taken me some time to work out what I need to have with me on a plane in terms of clothing. And it also depends on where you're heading straight after. In the majority of cases, I will wear absolutely zero makeup and already have my skin prepped with eye creams and moisturisers. Who cares if everyone in the airport sees you with no makeup – your skin is far more important. And for clothing, I have found the best items to wear for long haul are a pair of loose fitness trousers or some capri leggings. Both are stretchier and more comfortable. Always wear shoes with socks, or pack socks, as your feet are definitely going to get cold on the plane. And maybe take a scarf with you in your bag, to keep your warmer, or to use as a pillow. Oh, and a little eye mask so you can sleep! This Slip Silk Eye Mask is everything and more.
8.
And following on from point 7, if you're anything like me, you're going to want to pack some simple beauty products for your plane journey. Either buy a small pack of empty bottles from Boots, the kind you can fill up yourself. Or buy your favourite products in miniatures. Clarins, Dior and Guerlain are amazing for this! These are the products I always have with me:
A lip balm, usually Carmex or Burts Bees
Hand sanitiser. Always. Never forget this.
Under eye cream. I'm a big fan of this one. 
Rich Moisturising Cream – keep your skin as hydrated as possible. I love this one. 
Under Eye cooling gels – for near the end of your flight to perk up your eyes. I love these.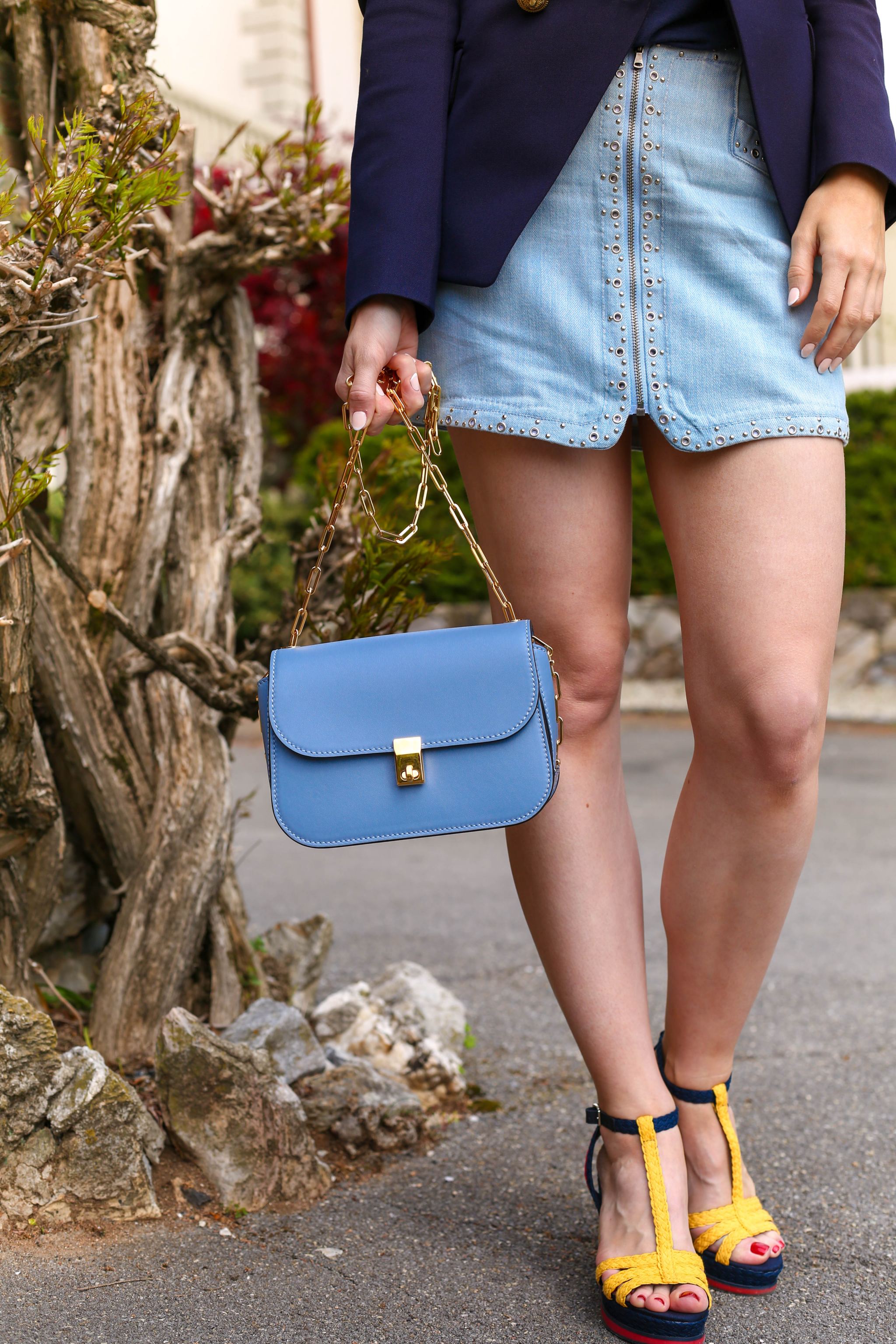 9.
On the same note as googling your restaurant locations, it's also worth researching the area you're visiting in order to find the hidden gems in that area. The chances are that you may stick to the main streets with the most tourists on them, because you think that's where you need to be. When actually, there could be an absolutely beautiful side street, a hidden cafe or an attraction somewhere just a short walk away. As an example, when I headed to Boston with my family for a short trip, I searched Instagram for ideas as to locations and beautiful spots, which otherwise we would have never have found. It honestly can really enhance your trip. Get off the beaten path and explore a little more.
10.
Make a list of everything you need to take, before you go. This also doubles up as a checklist at the very end of your trip, when you're repacking and trying to remember if you did bring your expensive earrings or not. Making a list of say 5 tops, 2 shorts, 2 jackets can really help, but it's those little extras you pack also that you're bound to forget. Chargers especially. Stick things like plugs and chargers onto your list straight away, as you're bound to leave one plugged in your hotel room next to the bed, or forget to take it in the first place. Having a list will reduce your stress overall, and can also show you where you're packing too heavily. No, you probably don't need 12 dresses, remove some and see where you may need more of something else.
All of these photos were shot at the beautiful Grotta Giusti hotel in Tuscany, just a thirty minute ride from Pisa. Have a read of my latest post to see more of the hotel and my full review.
If you've got your travel strategy down, could you add any more tips? What would you also recommend for a safe, easy and stress free journey and holiday?
Sign up here for a weekly catch up of everything Inthefrow