13/04/17
A Dior rendezvous in Paris
And then I found myself back in beautiful Paris with one of my most loved French brands. I was a lucky guest of the Dior Beauty team once again to experience the launch party of the brand new and absolutely wonderful Diorshow
Pump'N'Volume Mascara
, available in the UK on the 20th April! They were throwing a party in the centre of Paris, with Bella Hadid and the creative director of Dior Makeup, Peter Phillips in toe, and I was going to be an attendee alongside a blogger, youtuber and star-studded guest list. Another pinch me moment.
After two additional Paris trips (for Dior Poison Girl and Dior Forever Cushion Foundation) and an incredible jaunt over to LA for the launch of my favourite Dior Lacquer Addict sticks, I was over the moon to be invited along as a DiorGirl once again.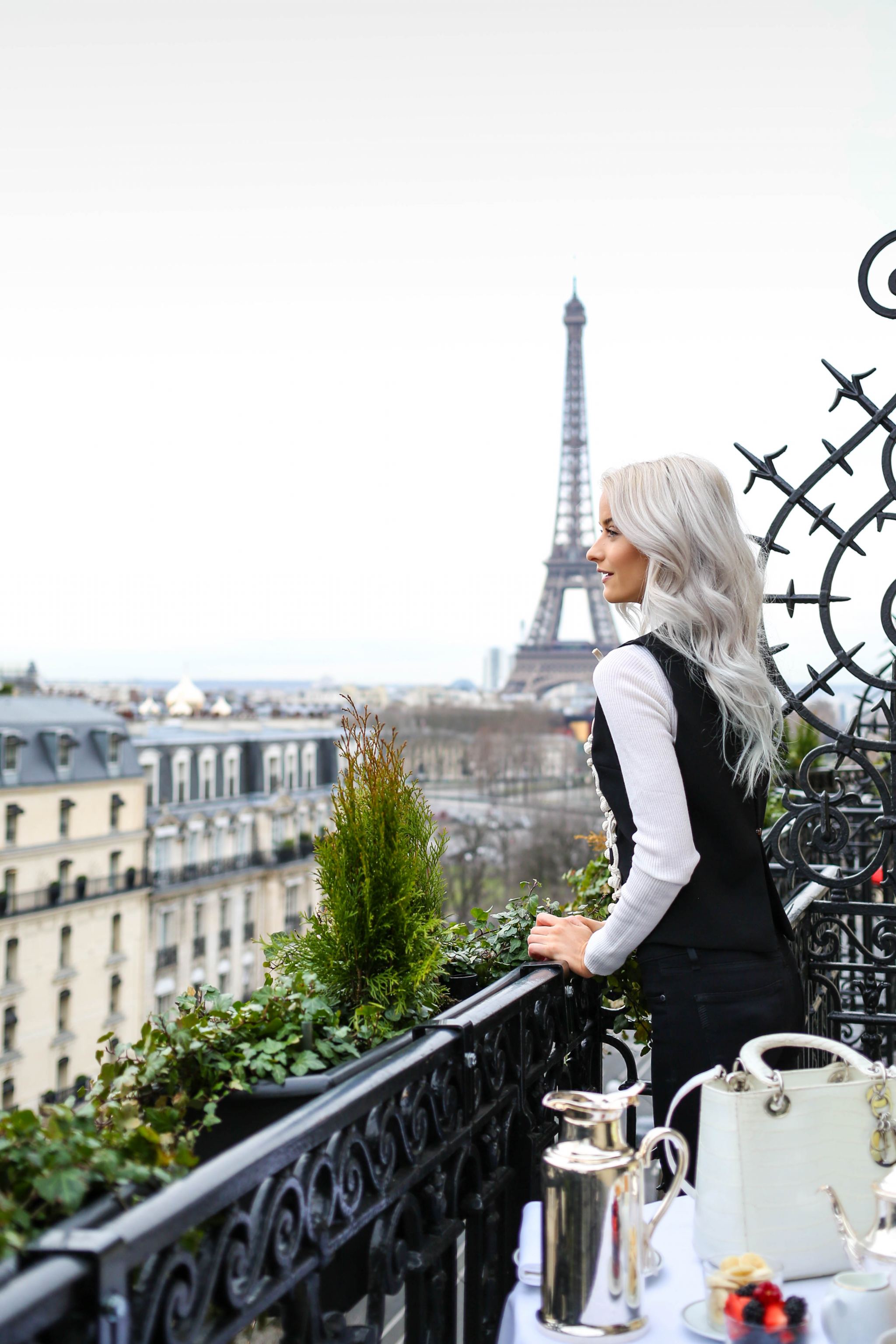 With Plaza Athénée hosting the Dior Institut Spa (let's just say I have never had a facial like it), it is the favourite place for the Dior team to rest their heads when they visit the French capital. And wonderfully, this is also my favourite hotel in the city. The views from the balcony of the 6th floor bedrooms, looking out towards the Eiffel Tower, make this the Sex and the City hotel of dreams. I invited my beautiful Suzie over to my suite for breakfast before we headed out with the team for backstage Dior show access.
For a fashion week backstage area, the Dior army of makeup artists and hair stylists were fairly calm and relaxed. Dior makeup was splayed across every table in the room and the models were half way to perfectly flawless for the show. We had time to capture some shots, swoon over the makeup collections and to chat with Peter Phillips about the look for show. But it was also our first time to catch a glimpse of the new Diorshow Pump'N'Volume Mascara, being used on all of the models for the show.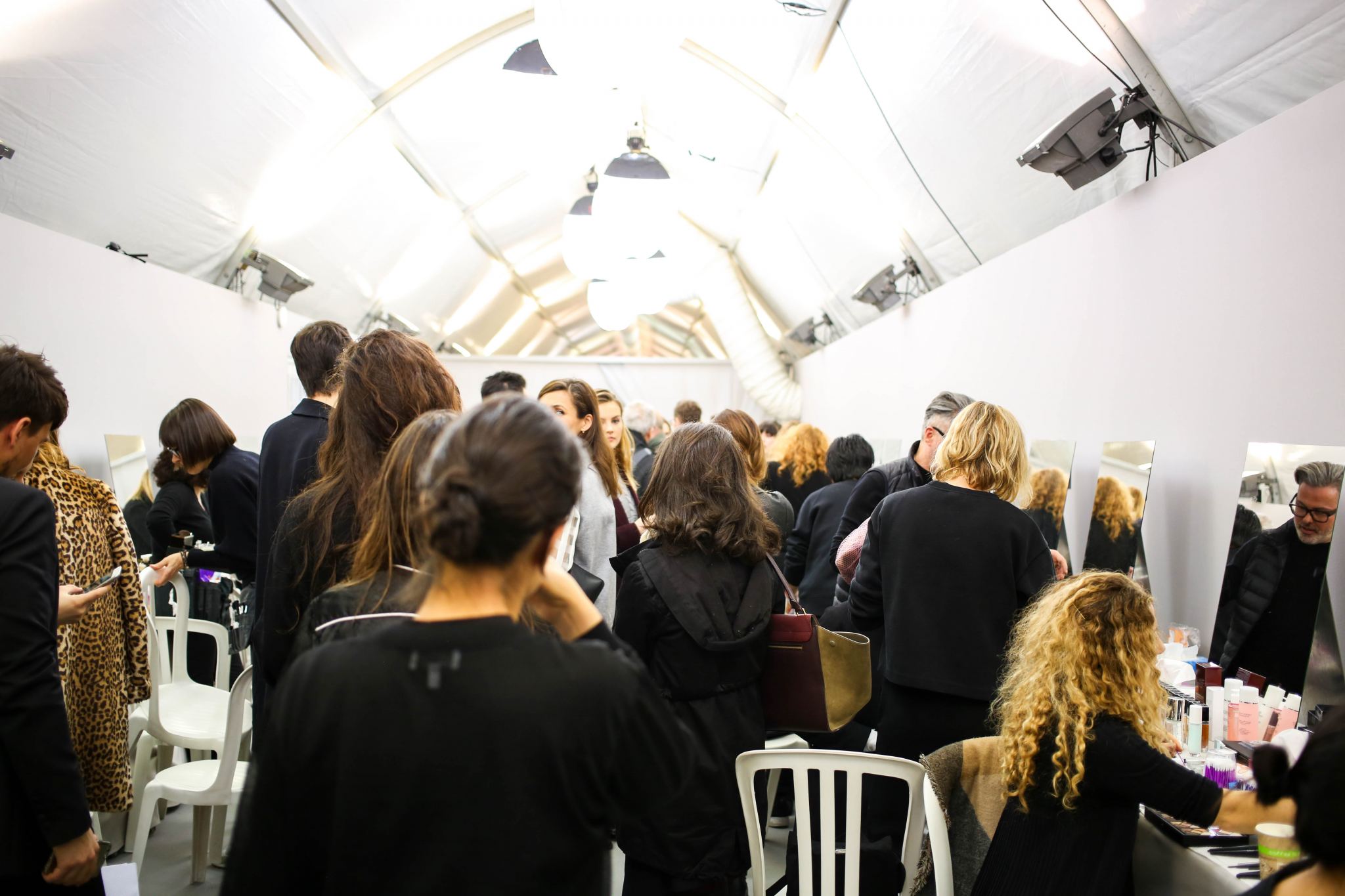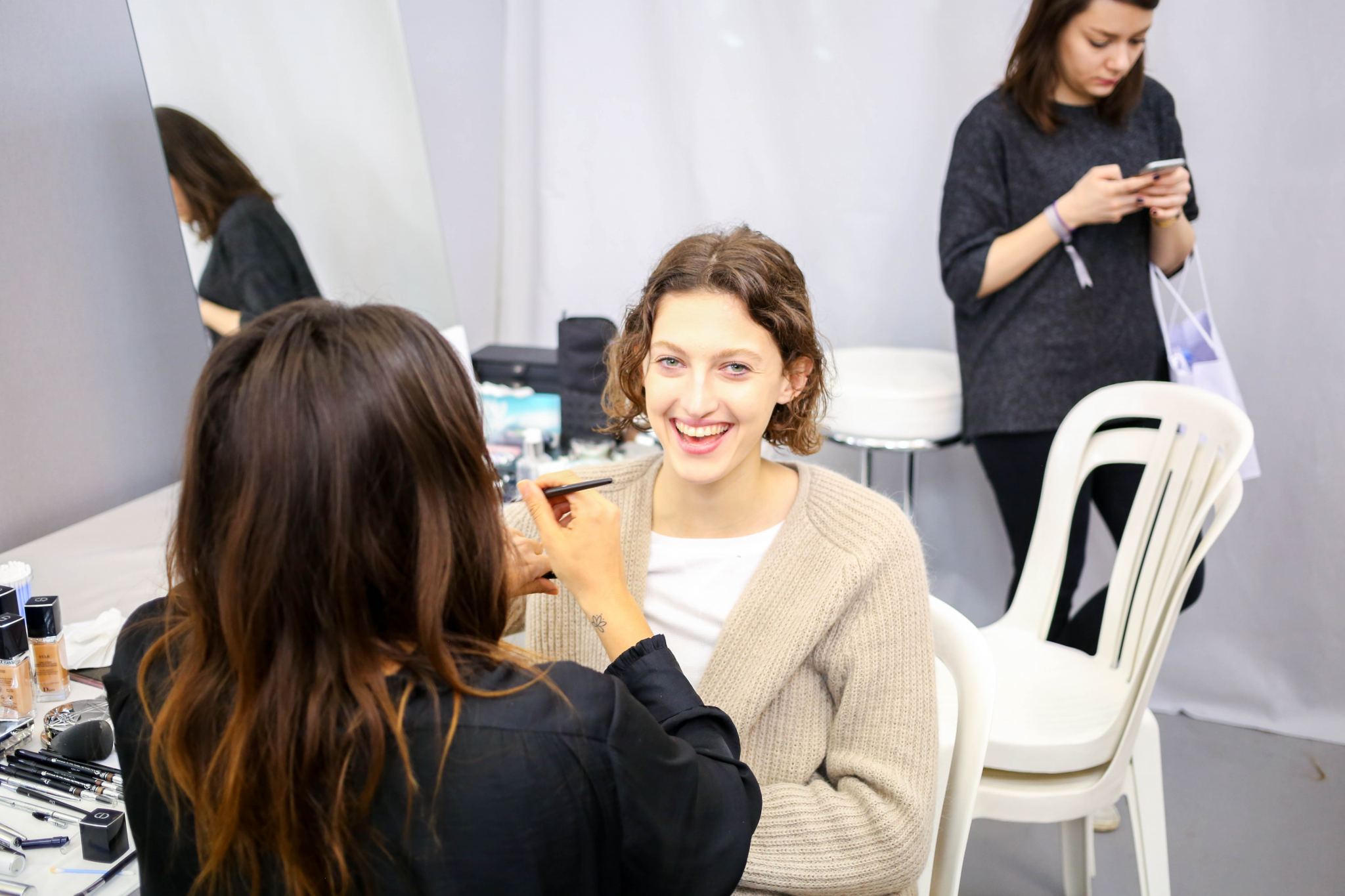 DIORSHOW PUMP'N'VOLUME MASCARA
Brilliant mascaras are hard to come by. We probably try about 20 before we find one we absolutely love. And honestly, on first usage, I wasn't all that sure if this was going to be my next favourite mascara. I adore the squeezable tube, that allows you to lend your body heat to the tube and therefore soften everything up again inside. Plus, the squeezing offers the ability to add more product onto the wand and can therefore take your look from subtle to outrageously large. So the packaging is unique, exciting and actually extremely useful. But for me, I'm all about the waterproof formulas – due to the fact that I have ultra straight lashes syndrome. I need a mascara that can hold the eyelash curler curl of my lashes all day long.
Unfortunately, this mascara alone won't hold your uber straight lashes in a curl. Alike to pretty much 99.9% of other non waterproof mascaras on the market…
BUT. I have started to apply this mascara over the top of another waterproof mascara that I love. The first mascara I use holds the curl but doesn't offer a multitude of thickness, and that's where Pump'N'Volume comes in. Layering this over the top of my other mascara is a miracle worker. It darkens, enhances, volumises and lengthens my lashes like nothing else. In various videos recently I have used this mascara duo and raved about how my lashes literally look false – they are that volumised and plumped.
And thus, I have found my mascara combination of choice and I'm truly in love.
For any of you guys who do have curly lashes, the chances are that you will absolutely fall in love with this mascara. You can build and build this mascara to ultra clumpy volume if you want to, whereas one or two coats is truly black and thickening. I'm so happy to recommend this to absolutely everyone now.
Buy it exclusively right here!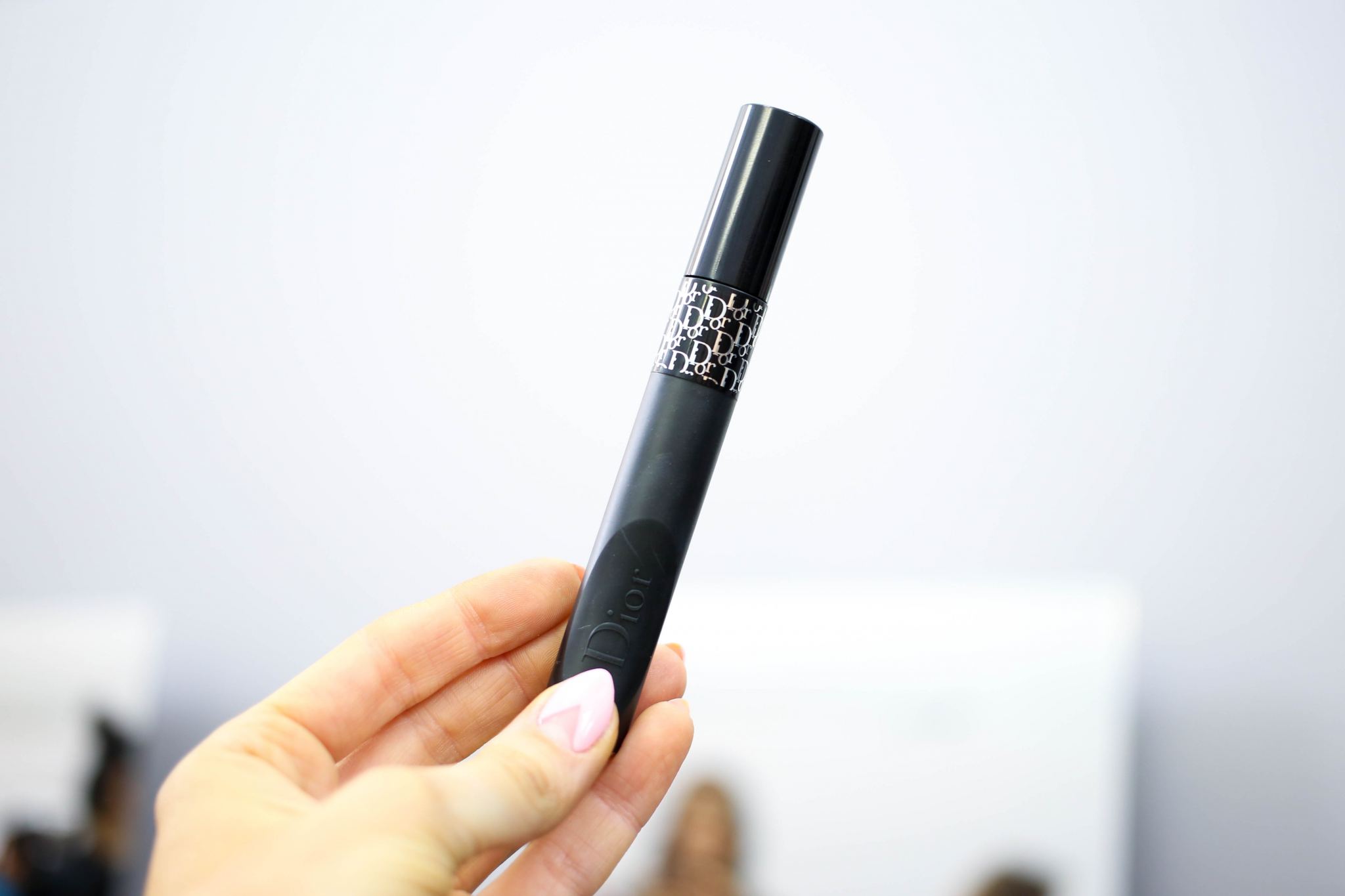 This was the first time I had been invited backstage with Dior for the Paris Fashion Week Ready to Wear show. And that in itself was a huge honour and privilege. It was a dream to see everything coming together by such an inspiring group of creative professionals. But this was also the first year that I had  been invited to watch the actual show as a guest. I had a ticket with my name on it back in the hotel, so after a mad dash back to Plaza Athénée and a quick change into a maxi length Dior dress, Dior bag and heels, I was on my way to the show.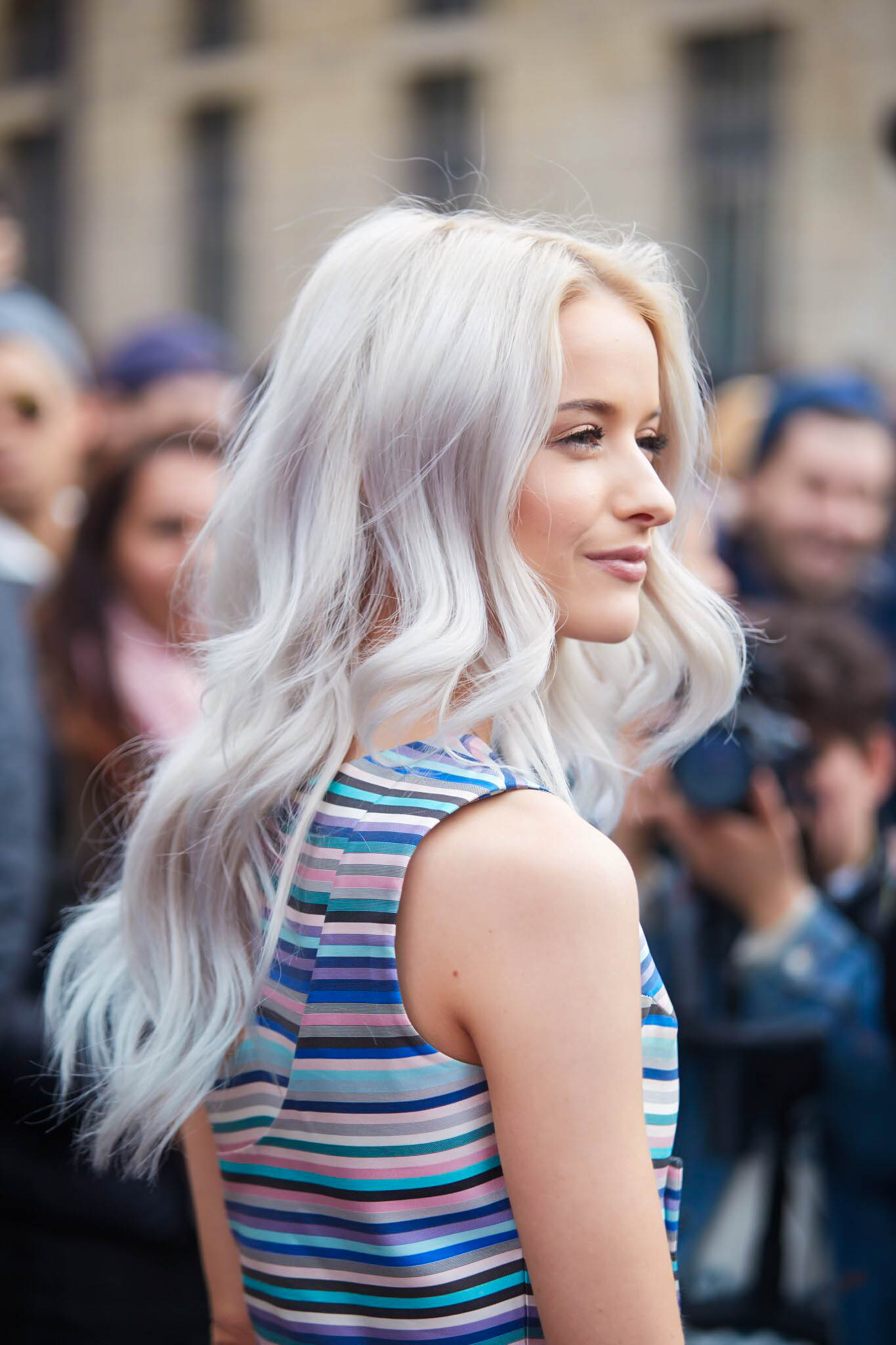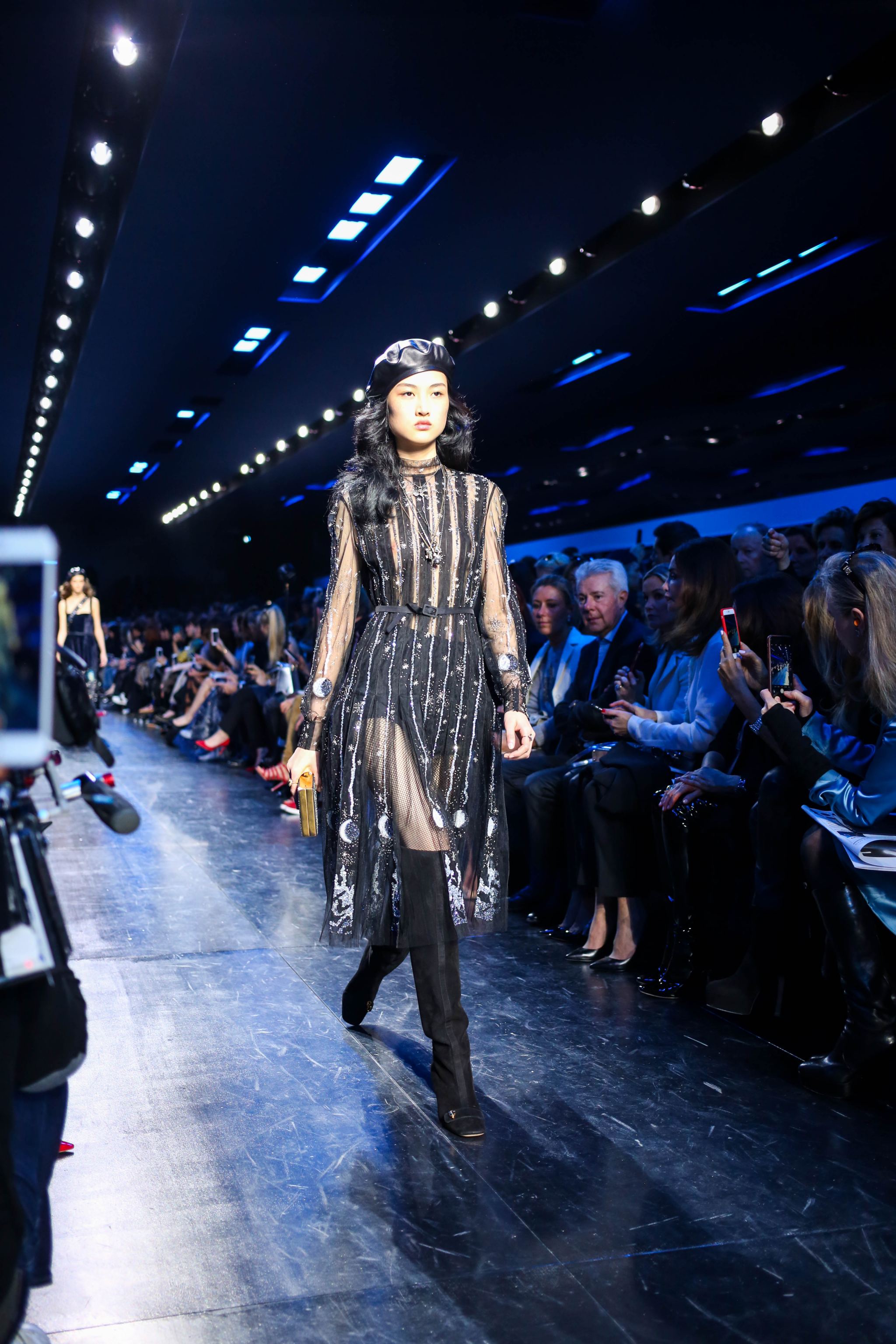 These are all of the pieces that I was swooning over. Take a good look at the new and updated additions to the accessories line that Maria Grazia Chiuri created for this season. The bag straps are so beautiful!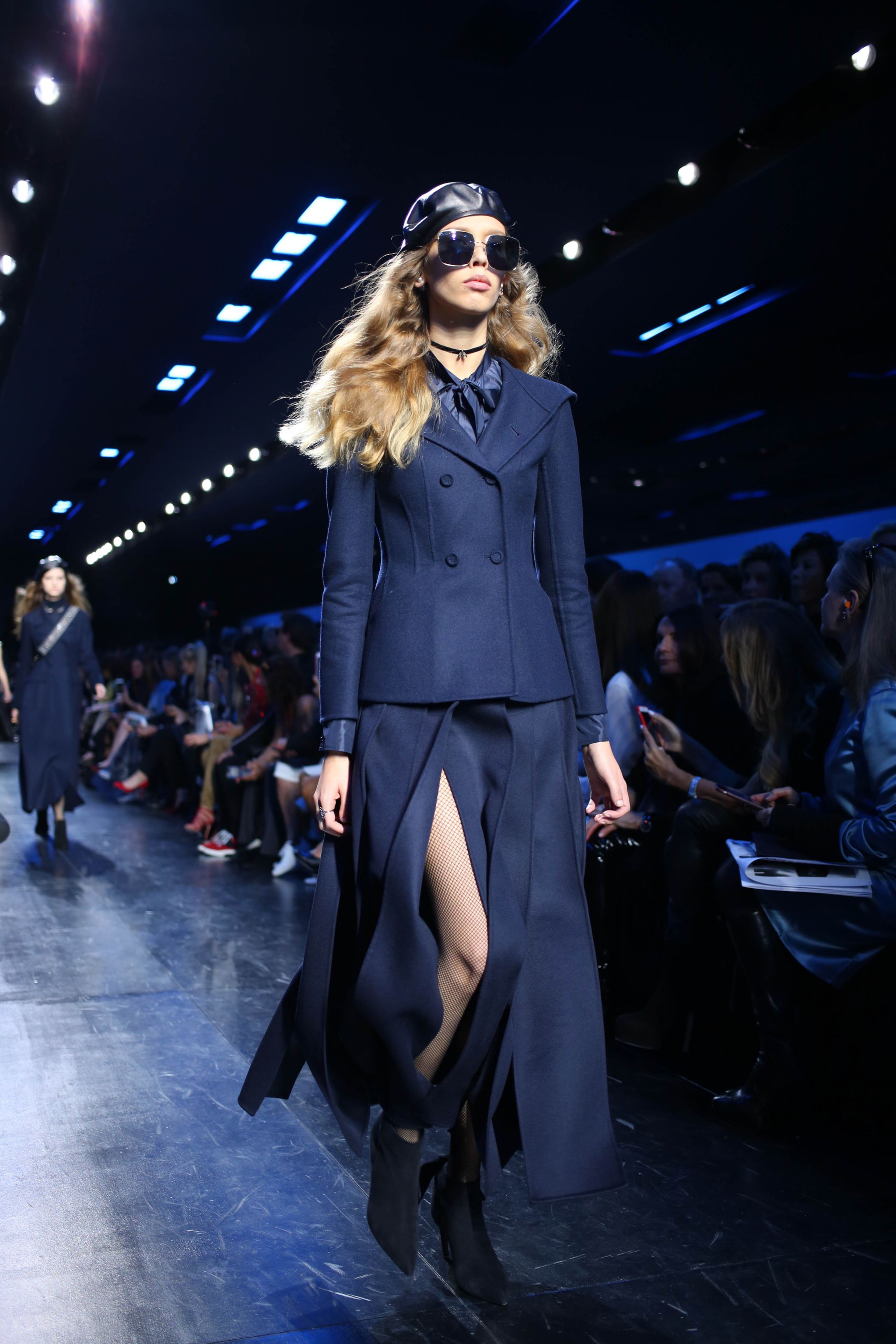 Deep navy blues, blacks, speckles of metallics and Dior branding once again to straps, bags and now in horizontal striping across pieces of clothing. The collection was consistent, wearable and a wintery update to the current season. It was everything I was hoping to see and more.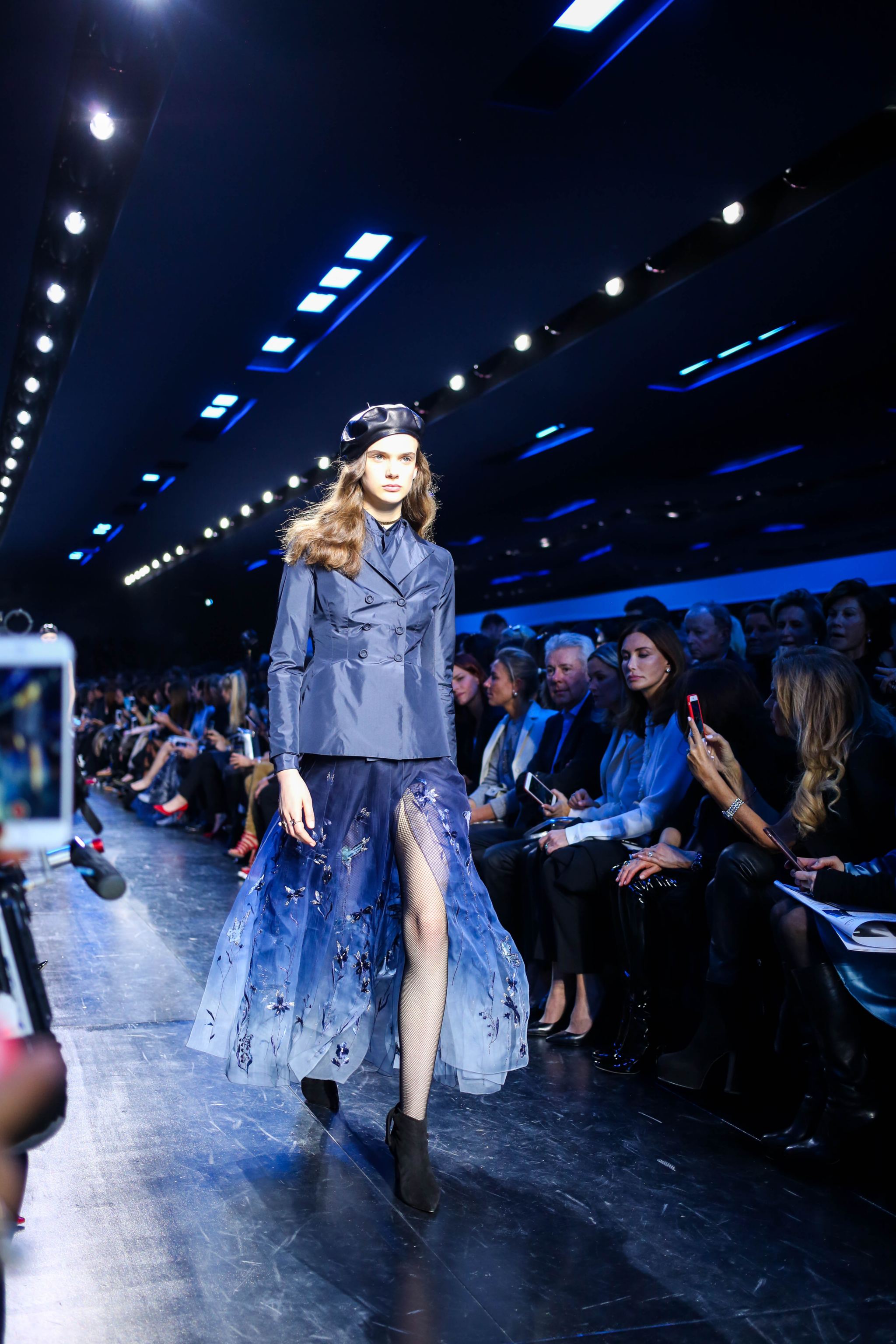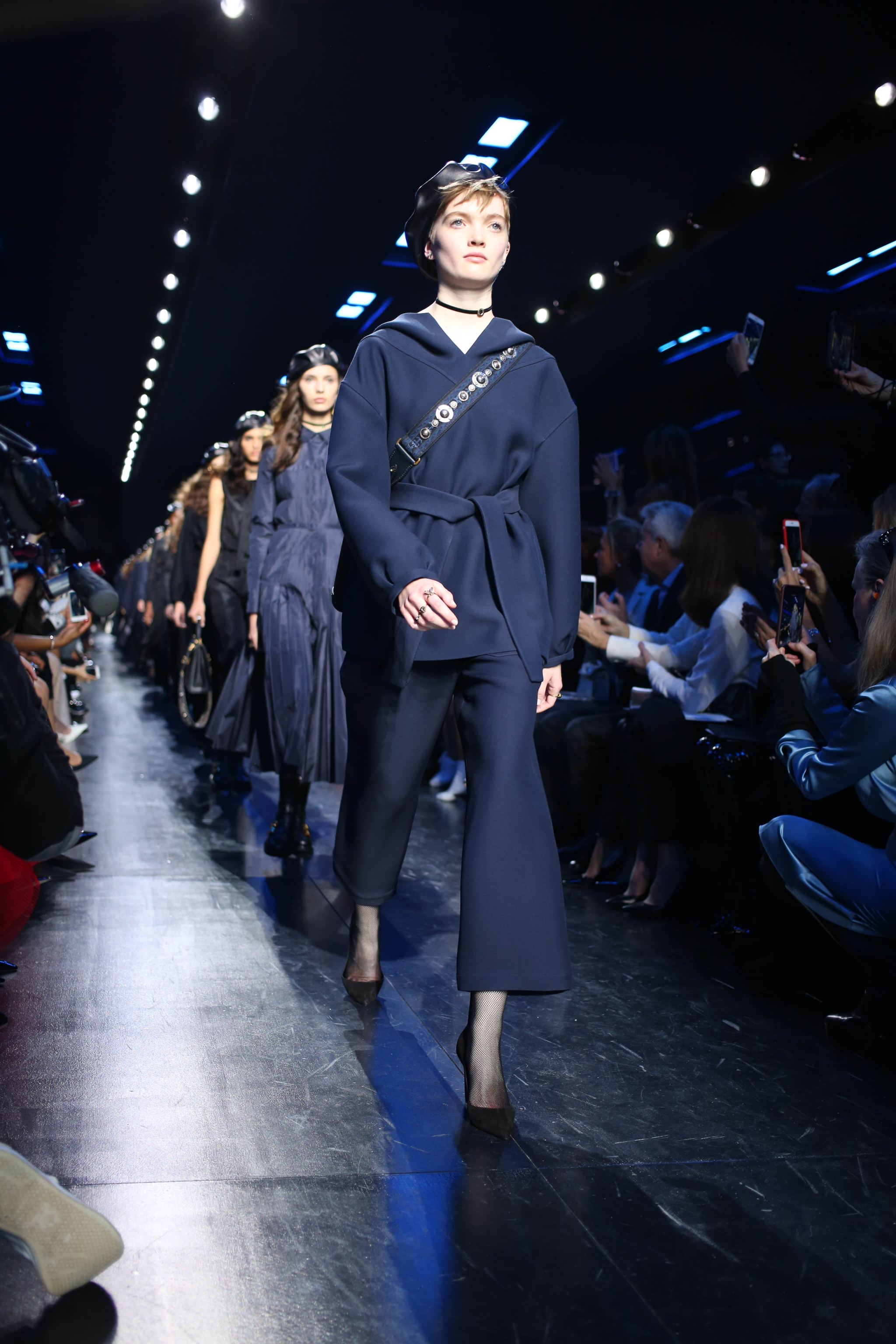 And to finish off a day that I will never forget, the Dior Party kicked off in the early evening. Photobooths, champagne, a makeup station and heaps of Pump'N'Volume mascara were all present; as was Bella Hadid and Peter Phillips for the majority of the evening. I wore a beautiful Dior pleated skirt in tulle with a metallic pink Lady Dior bag to match and was so thrilld that I managed to get this one photo from the whole evening. Thankyou Suzie. Sometimes it's hard to capture every moment when you're trying to take it all in. And this was definitely one moment, one day and one wonderful trip that I will never forget.
Sign up here for a weekly catch up of everything Inthefrow