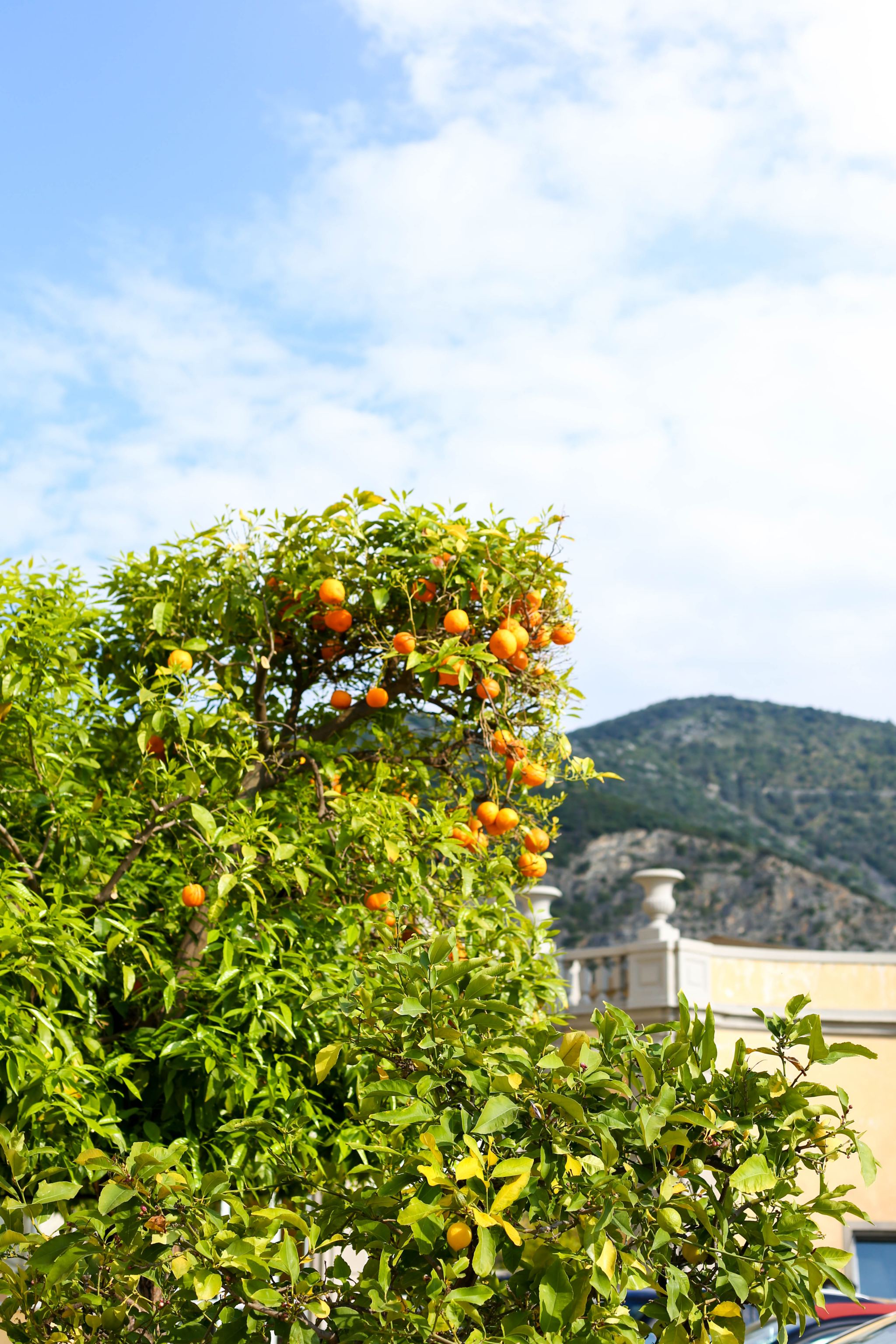 25/04/17
Transforming Your Summer Wardrobe
Location: Pisa, Italy
I love my accessories no matter the season and no matter the occasion. From shoes to handbags and sunglasses to jewellery, every look can be mixed up and varied, and more often than not it's those pieces that get me truly excited to style myself for an event. This outfit from
Bagni Di Pisa Hotel
was based around my accessories, so I thought I would offer you guys some dupes for your own accessories wardrobe.
An accessory can do 2 things: tie in with the colour palette of the outfit and lend a hand to your clothes being the true star of the show, or they can be a statement piece that stands out and offers a little fun and personality to a simple outfit. This summery daytime look is a mixture of the two. Statement sunglasses and studded sandals offer a little more personality to a relatively relaxed style, while the subtle pastel bag and the simple yet edgy choker let the bold bardot shine without too much of a colour clash.
Chokers are definitely a new addition to my repertoire. As you may have noticed, jewellery isn't always high on my agenda when it comes to my wardrobe. I do however own a few select pieces that are meaningful to me and that will be handed down when the time comes, but I love how a choker such as this Dior one can really turn an outfit from day to night and from simple to edgy. No surprises I'm sure that I'm featuring this beautiful Valentino handbag in this post. Gold hardware is not always at the top of my wishlist when it comes to investing in a new bag, but there's a little something in the way the bold cross body chain glistens in the sun against the smooth powder blue leather that I absolutely adore.
You all know my love for almost anything from the Valentino Rockstud collection and revisiting these sandals from last summer was a must to add some of my usual style into the mix. Finally, statement sunglasses finish the look and I love how in tune the retro look of these Miu Miu's are together with the high waisted Topshop Joni Jeans in jet black. A total throwback piece but a must have basic in my wardrobe that can be teamed with so much.
I love curating these types of posts because it gives me a chance to collate some awesome pieces from across so many different price points and also do a little shopping myself! Enjoy my favourite summer accessories picks!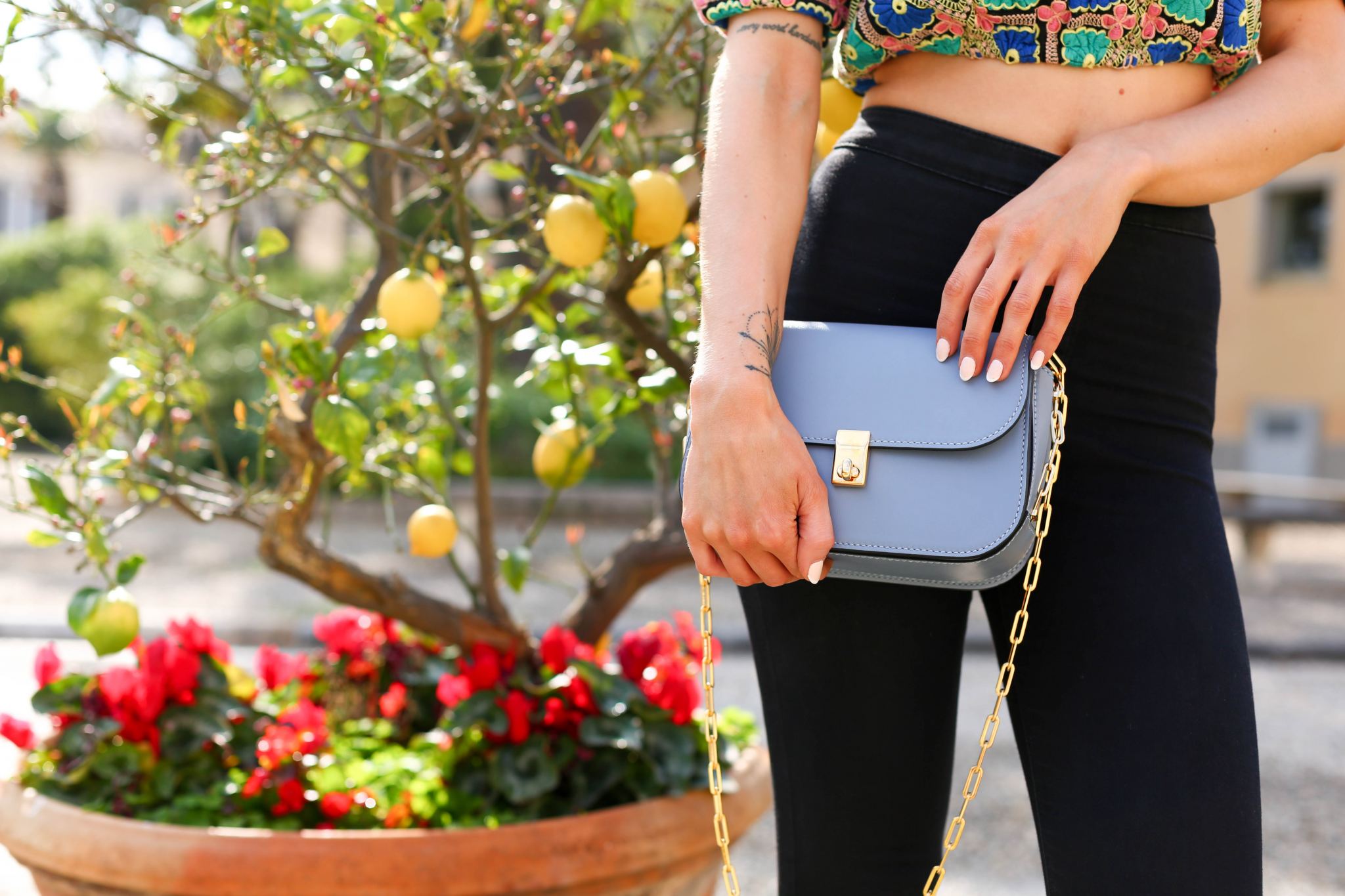 LOCATION
And just a little on this location, as there is a full review in this post. But I honestly couldn't recommend this hotel enough, so I wanted to ensure I mentioned it here too. This is Bagni Di Pisa Thermal Spa and Hotel – a short 20 minute ride from the Leaning Tower of Pisa. We had such a wonderful time here, discovering the Grotto Thermal Cave, enjoying the thermal pools, drinking cocktails in the stunning hotel bar and (one of my favourites) eating breakfast from my princess bed in our suite. If you haven't seen this photo yet, you may not know quite what I mean – our room was sent from heaven I think. But the service, the staff, the food and the hotel itself were beyond fantastic and we truly could have spent a few more days here. I honestly would recommend this hotel if you're looking for somewhere to stay a little further out of Pisa, if you're looking for more of a spa break, somewhere to rest up but within an easy reach of lots of hustle and bustle with just a car ride.
As always let me know what you think of the post, I love to hear if you can get any fashion inspo from these type of favourites posts or if there are any trends/advice you'd like to see featured on here!
Sign up here for a weekly catch up of everything Inthefrow